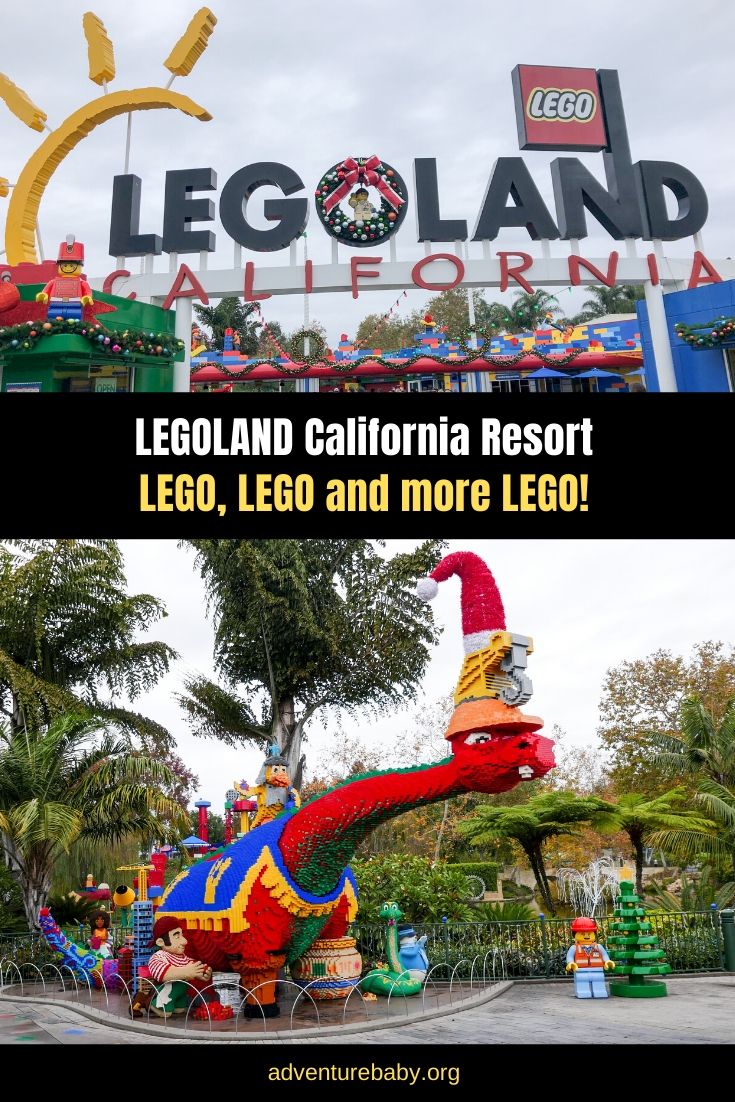 12 Reasons to Visit LEGOLAND California Resort
Have a LEGO-lover in your family? Then a visit to LEGOLAND California Resort in absolutely has to be on your family's bucket list.
LEGOLAND California Resort is located in Carlsbad, about 30 mins north of San Diego or just under two hours south of LA. The resort has two official LEGOLAND hotels attached to it, however visitors are able to self-drive or get a day tour from San Diego or LA for a day at the park.
It's designed for little kids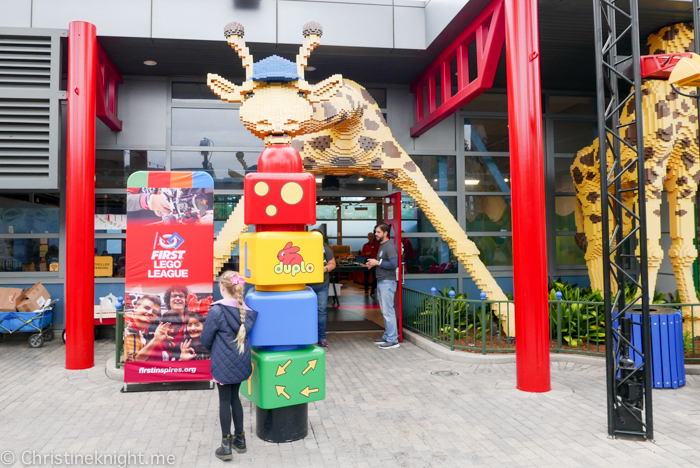 This is an excellent theme park for little kids. LEGOLAND California is aimed at 2-12 year olds, with the "sweet spot" being 4-9 year olds. What this translates to are rides and facilities geared towards this age group throughout the whole park, so kids who are at the older end of the age bracket will be able to go on every single ride and enjoy every attraction.
It's really nice for little kids to have a park geared towards their needs and entertainment. We found as a result the whole atmosphere of the park was calmer, a result of the younger aged visitors (mostly families with kids under the age of 8), easy to manage, and also very do-able to see all the attractions in one day.
Big kids will love it too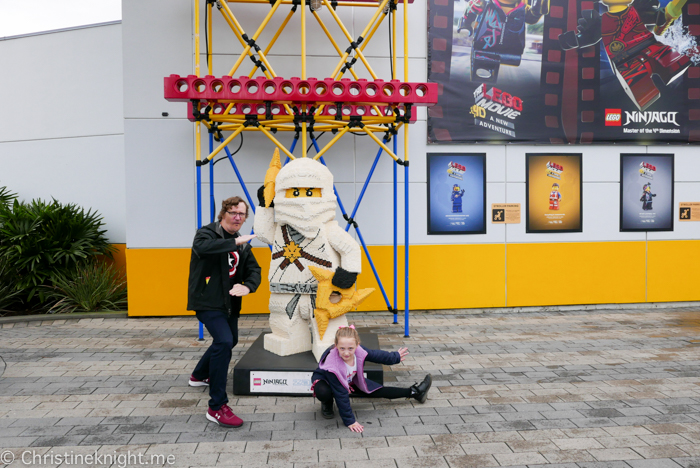 If you're an adult who loves LEGO, then you will enjoy your experience at the park, too. When we visited in December there was a dedicated Star Wars-themed Miniland area (which has sadly since been removed) which my Star Wars-loving husband absolutely geeked out over. As adults we also appreciated the incredible work that goes behind building the LEGO masterpieces. They are such works of art!
There is LEGO literally everywhere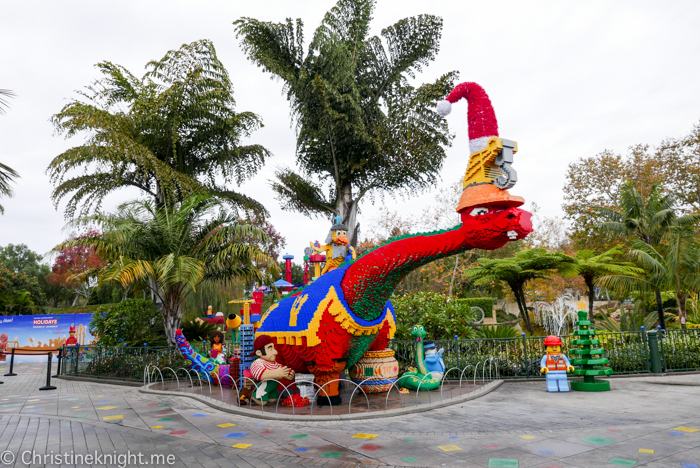 There are 30,000 LEGO models scattered all around the park. We wanted to stop and take photos of or with basically everything.
Inside the front entrance, visitors meet Bronte, the dinosaur. Bronte is made from 2 million bricks, the most of any model in the park. In total, sixty million LEGO pieces have been used throughout the park.
Ride your heart out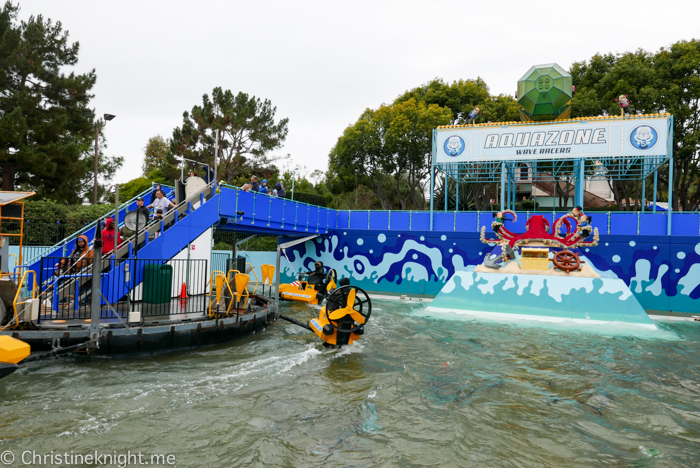 LEGOLAND California Resort is filled with more than 60 rides, shows and attractions. There are rides to suit kids of all ages and interests, from very gentle rides to thrilling rollercoasters.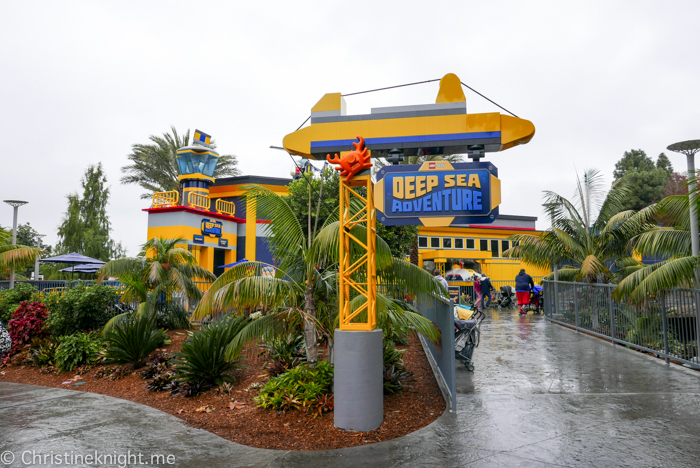 Our daughter's favourite however was the new Deep Sea Adventure, an interactive ride featuring more than 2,000 life sea creatures. We spotted sharks, rays and plenty of fish interspersed with sea-themed LEGO models.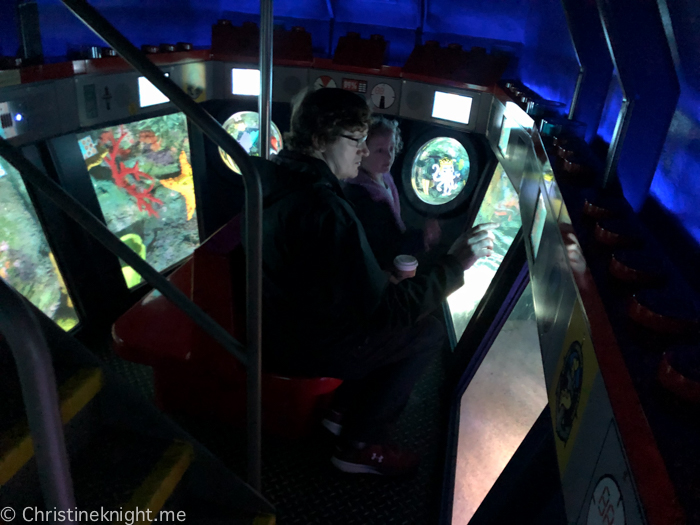 Burn off steam in the play areas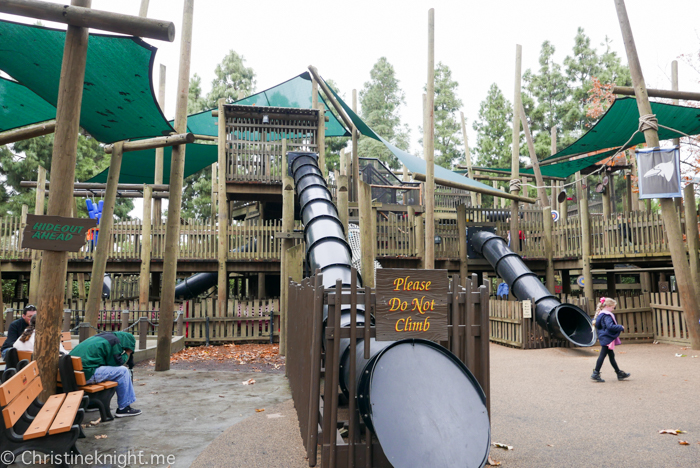 There are several play areas around the park for kids to run and climb, as well as a dinosaur dig area and the popular LEGOLAND Build-a-Boat – a water play area where kids (and adults!) can build a LEGO boat and sail its around a water play table.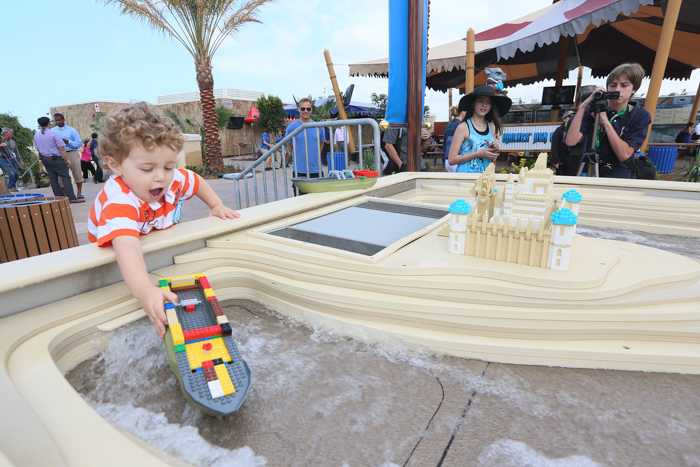 Get tiny at Miniland USA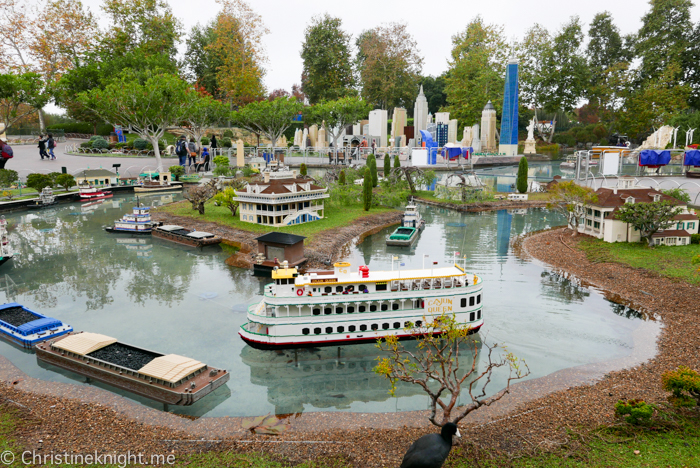 It's hard to tell who loves Miniland USA more, kids or adults! The incredible detail in the recreated famous buildings appeals to big and littles alike.
Around 32,496,352 LEGO bricks have been used to recreate landmarks such as the Golden Gate Bridge in San Francisco, the capital building in Washington D.C., Mardi Gras in New Orleans, Grand Central Station in New York and the strip in Las Vegas.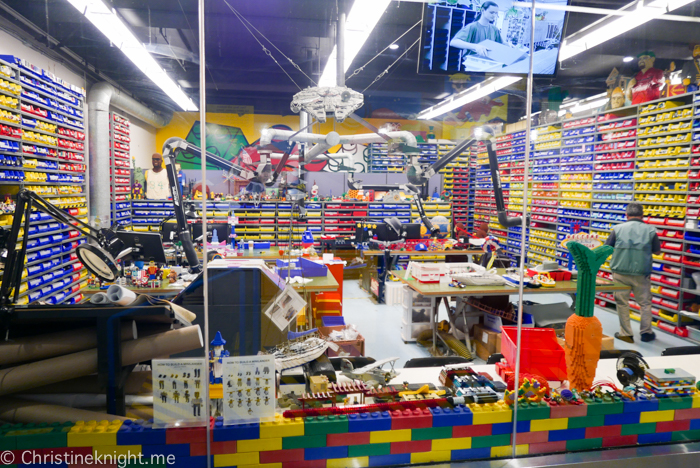 Also in Miniland USA is the Model Shop, home of the LEGO builders and more than three million LEGO bricks. The workshop is the headquarters for maintaining and repairing the models in the park, as well as the creative centre for developing new models and displays.
Cuddle up to a character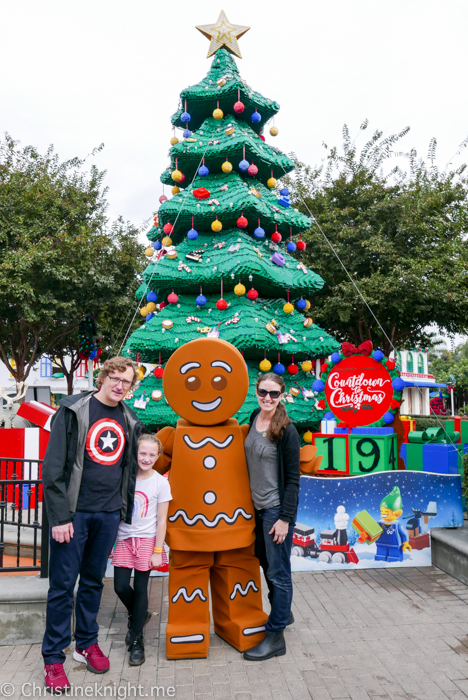 The LEGO character meet and greets are adorable! We met a very cute gingerbread LEGO character when we visited and it made for a very cute photo opp.
Enjoy seasonal delights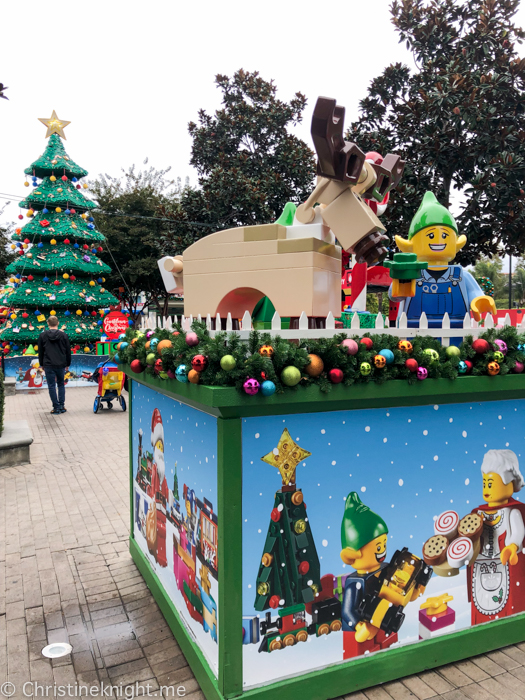 LEGOLAND California Resort is even more fun during the holidays. We visited at Christmas for example and enjoyed the special LEGO decorations, builds and character meet-and-greets at that time of year. Halloween would be an amazing time to visit.
Get a driving licence at Driving School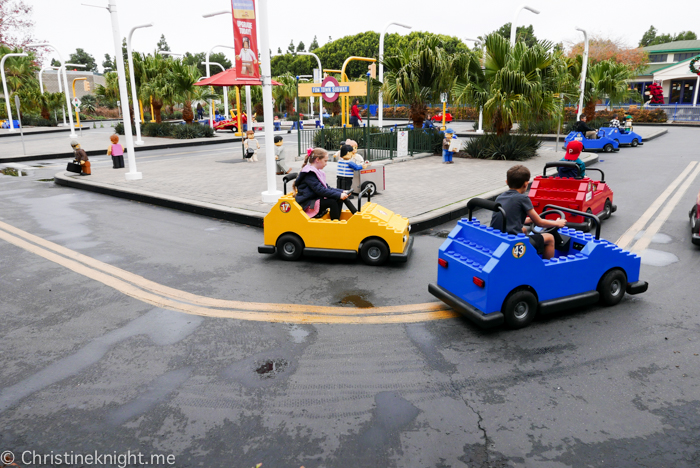 Driving School is technically a ride but it was the absolute favourite activity at the park for our daughter, so it deserves its own mention. Kids ages 6-13 can drive their own car and earn your own LEGOLAND Driver's license.
Make a mini figure (or 10!)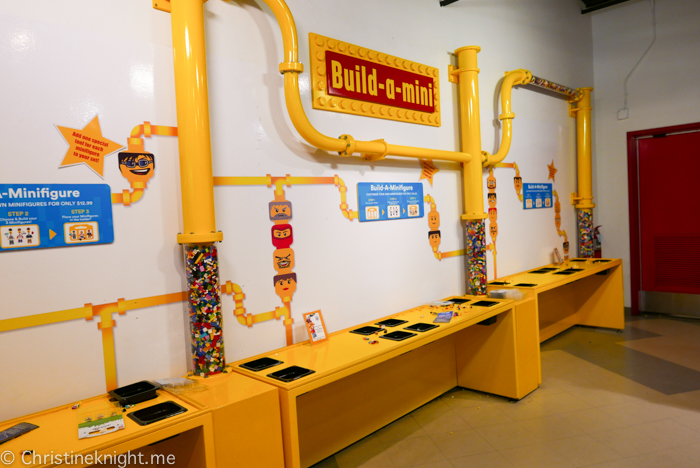 Make mini figures to your hearts' delight at the Minifigure station!
Go under the ocean at SEA LIFE® aquarium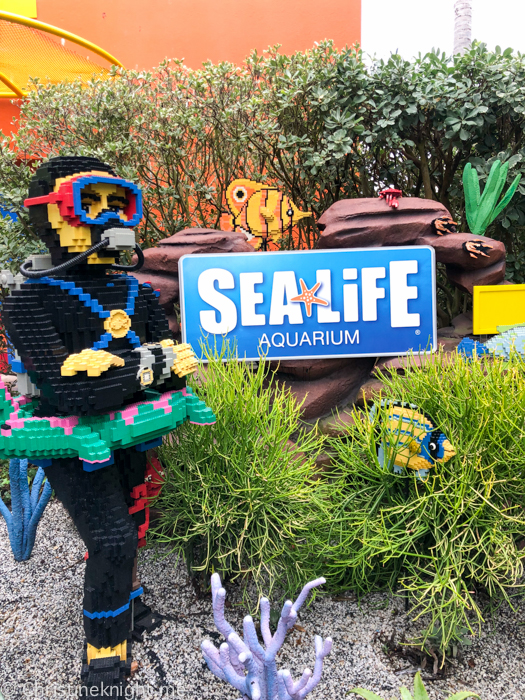 Attached to LEGOLAND California Resort is SEA LIFE® aquarium, a great option for kids who love aquatic creatures. SEA LIFE® aquarium is a combination of active hands-on learning with up close encounters with sea creatures including sharks, octopi and rays. SEA LIFE® aquarium also has a new exhibit, Sea at Night, where visitors can stroll in a gentle surf under a starry sky, and frolic in a simulated bioluminescent tide.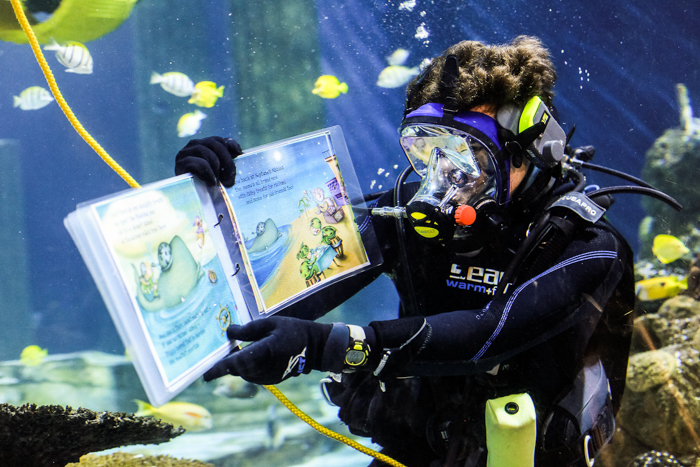 Admission to SEA LIFE® aquarium is included in a LEGOLAND SEA LIFE Park Hopper ticket, or any LEGOLAND ticket can be upgraded to include SEA LIFE Aquarium admission for $25.
Splash in the water parks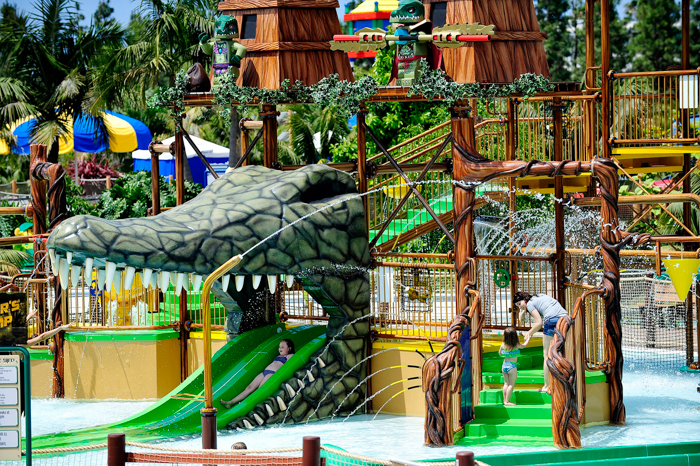 During the warmer months, a visit to the LEGOLAND and CHIMA Water Parks are a must! There are plenty of slides and rides to enjoy – admission to the water parks is an additional $30.
Tips for visiting LEGOLAND California Resort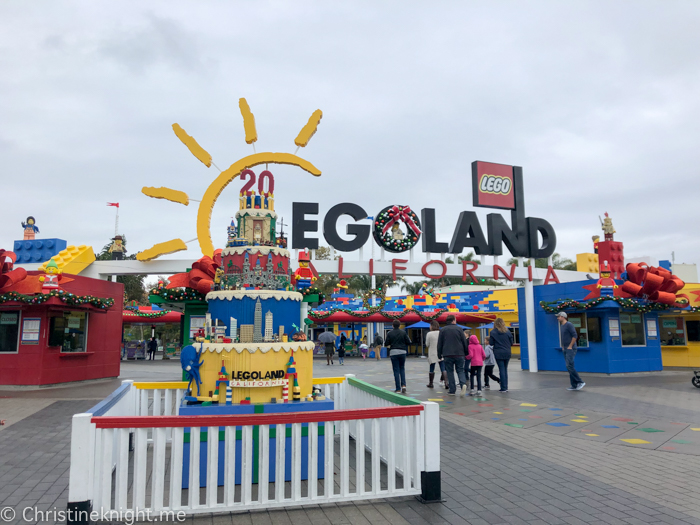 Buy tickets online in advance. If you book through Klook you can get a discounted rate.
Plan your visit by looking at the height restrictions map for attractions at LEGOLAND California Resort.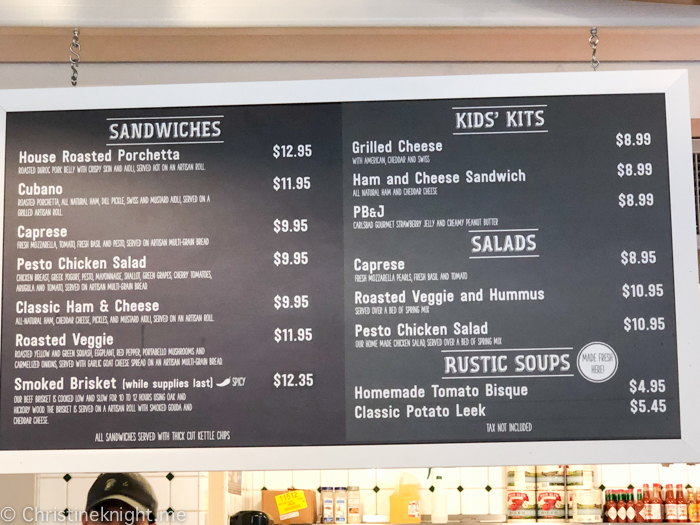 Pack lunch or try one of the restaurants.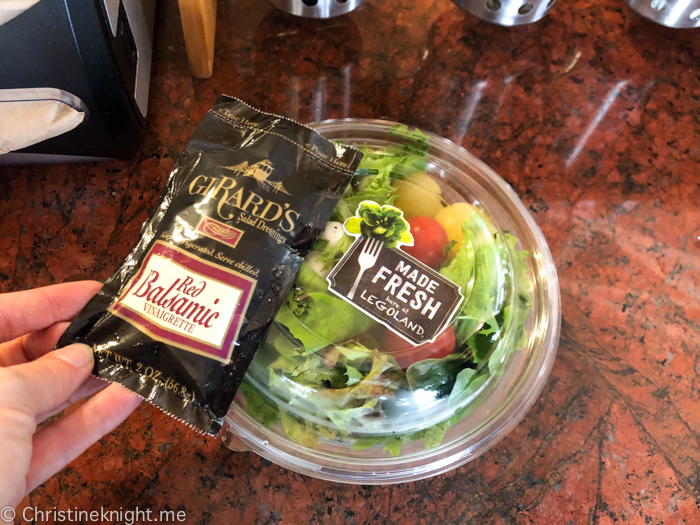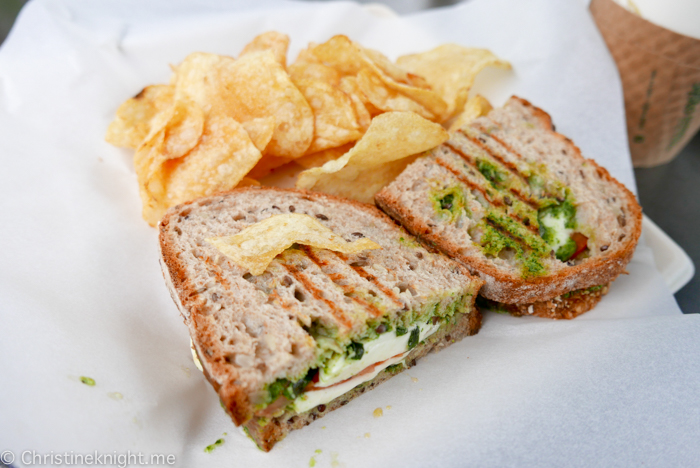 We found plenty of healthy choices throughout the park including salads and toasted sandwiches.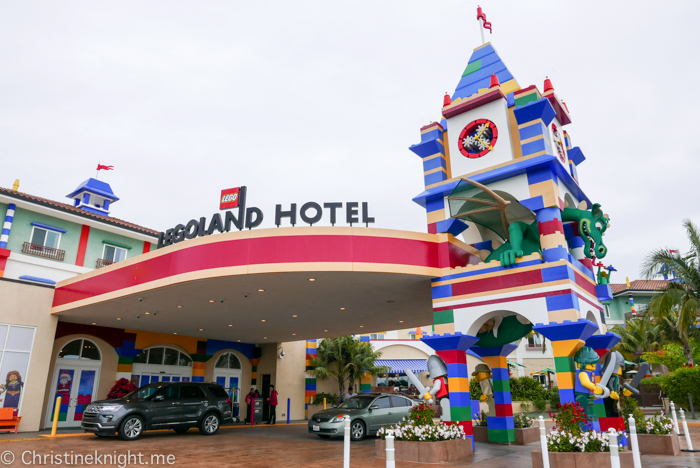 Stay at a LEGOLAND Hotel for the full experience. We loved staying at the LEGOLAND Castle Hotel. You can also drop into the lobby of either hotel and play in the brick areas if you're not a guest of the hotel.
Read about our stay at the LEGOLAND Castle Hotel.
If it look like rain, take a poncho and wear waterproof shoes! Rides can stop running during the rain however that are still plenty of inside rides that can be enjoyed, plus the SEA LIFE® aquarium.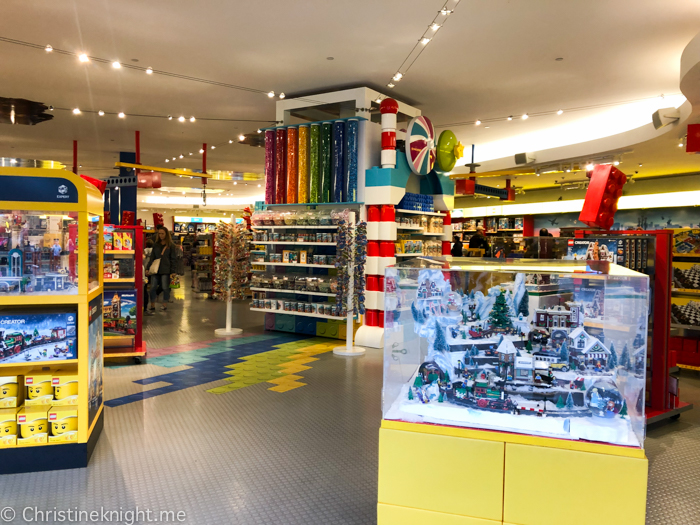 Visit the LEGOLAND store! They have the most amazing LEGO merch, including some LEGO sets that are only available in LEGOLAND California Resort.
If you're visiting with a disability, get tips on LEGOLAND California Resort's accessibility from my friend Julie at Have Wheelchair Will Travel.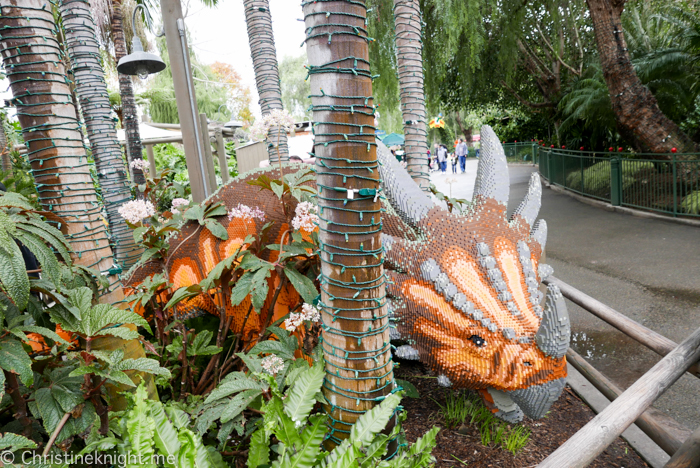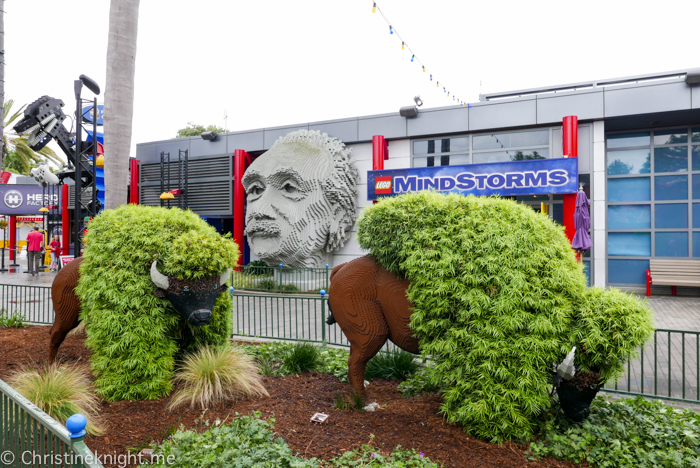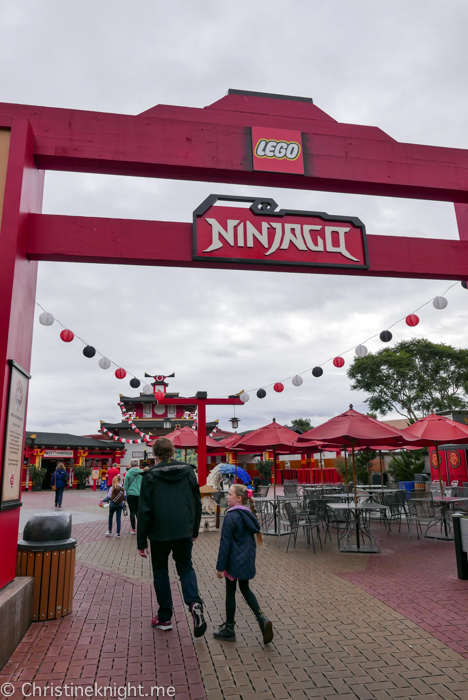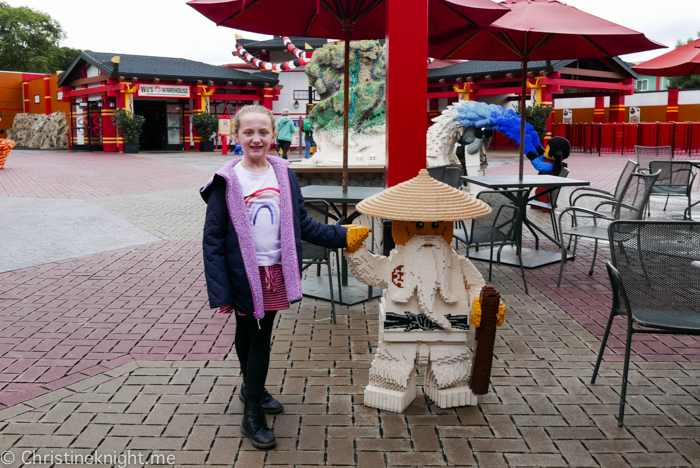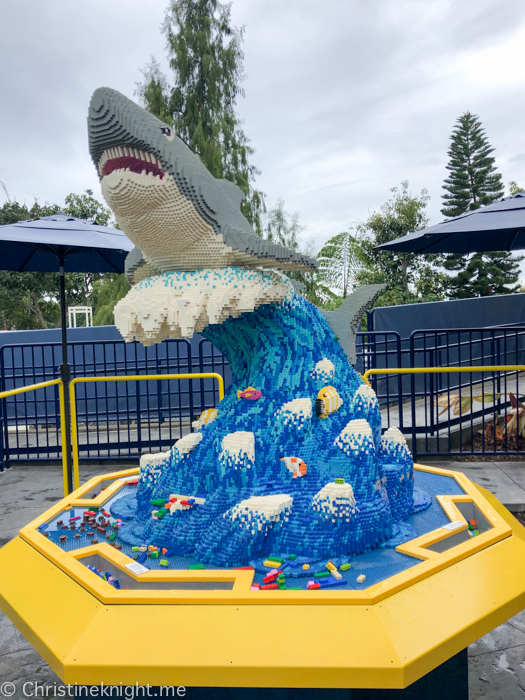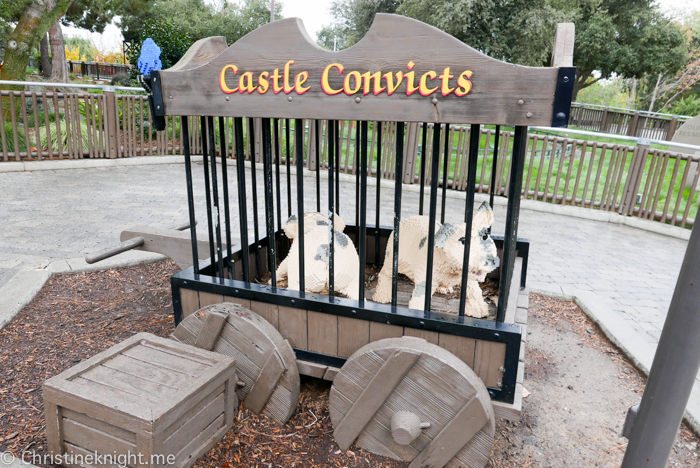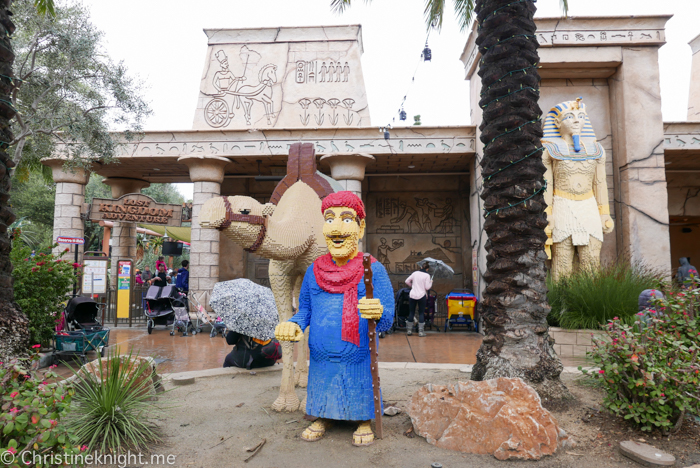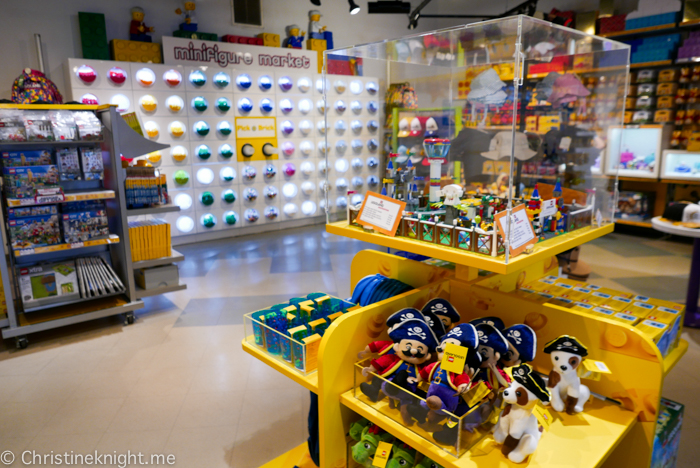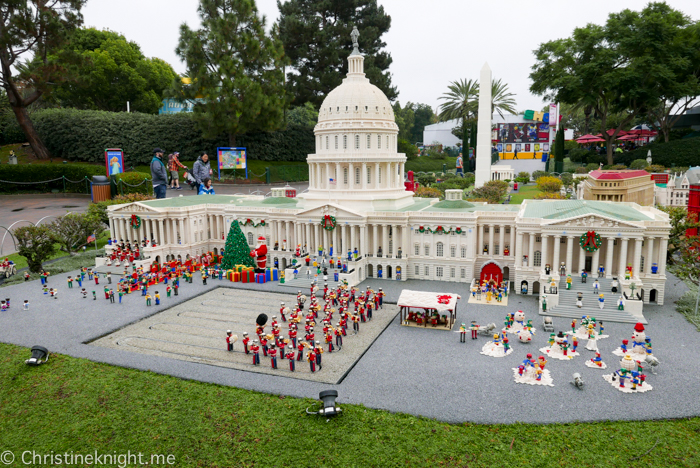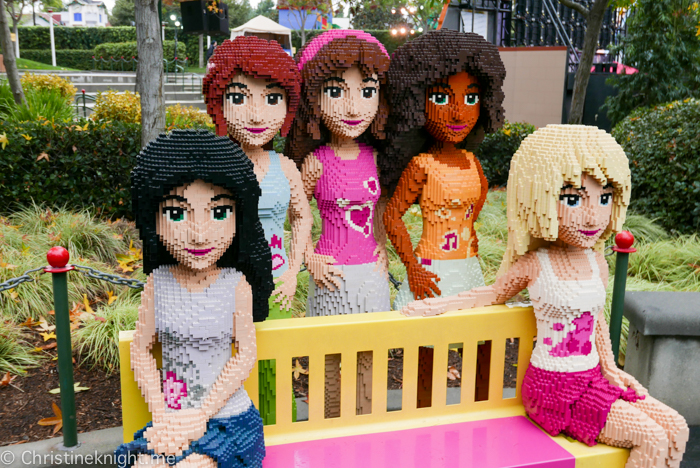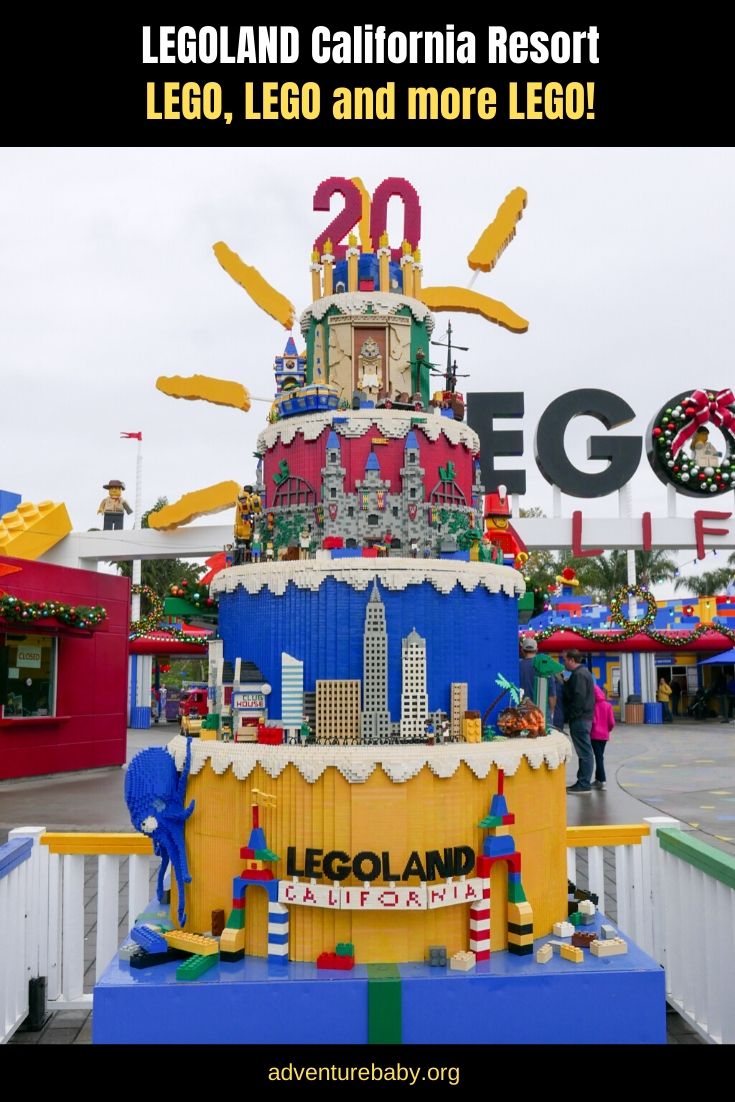 LEGOLAND California Resort
1 Legoland Dr, Carlsbad,
CA 92008, United States
+1 888-690-5346
https://www.legoland.com/california/
We received admission tickets to LEGOLAND California Resort for reviewing purposes. Additional images thanks to LEGOLAND.
Things to do in San Diego
Go wild at San Diego Zoo.
Stay at the LEGOLAND Castle Hotel.
Stay at the LEGOLAND Hotel California.
Visit LEGOLAND California Resort.
Find plenty of things to do in San Diego with kids (or without!)