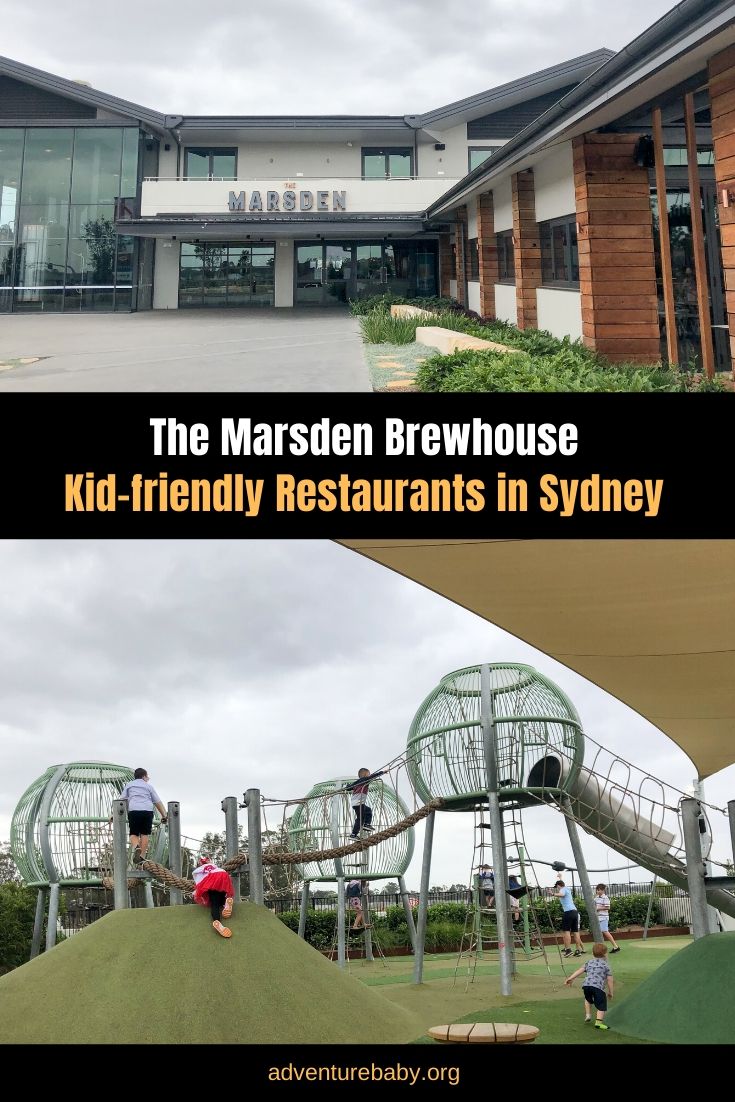 The Marsden Brewhouse is a hotel and brewery located in Marsden Park, north-west Sydney.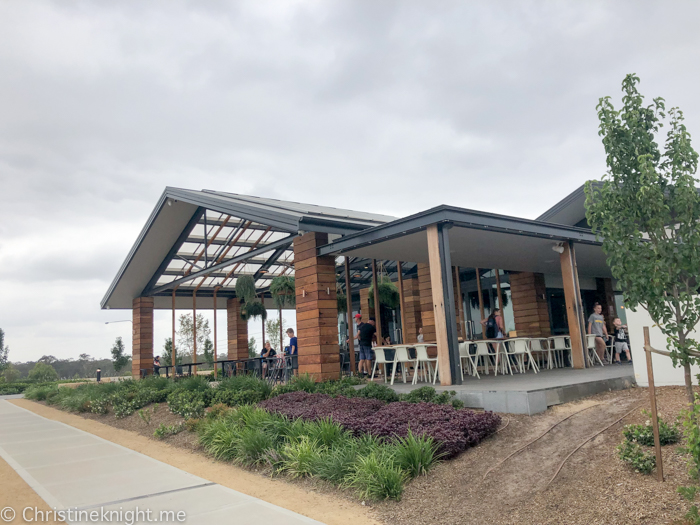 Since opening in April 2019, the Marsden Brewhouse is believed to be the largest hotel in Western Sydney. It contains multiple bars and dining areas, a TAB, gaming lounge, in house craft brewery, function area, sports screens, children's play area and also hosts live music on weekends.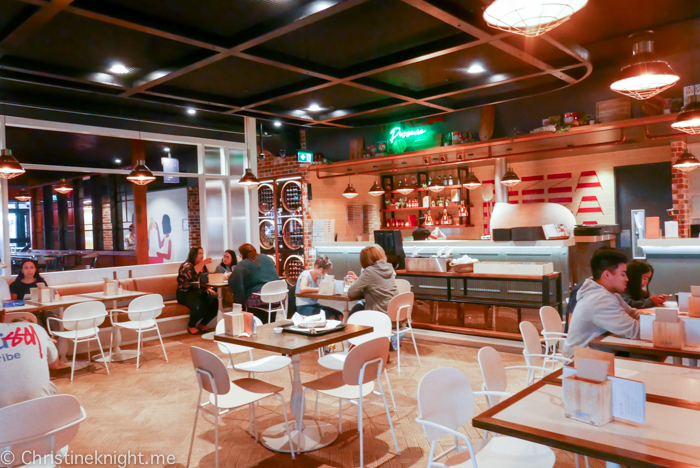 Reservations are a good idea on weekends, as even though the Brewhouse is huge, it's popular with large groups and fills up fast. You can make a reservation online but I would suggest calling instead fo get a table in the right area for your needs.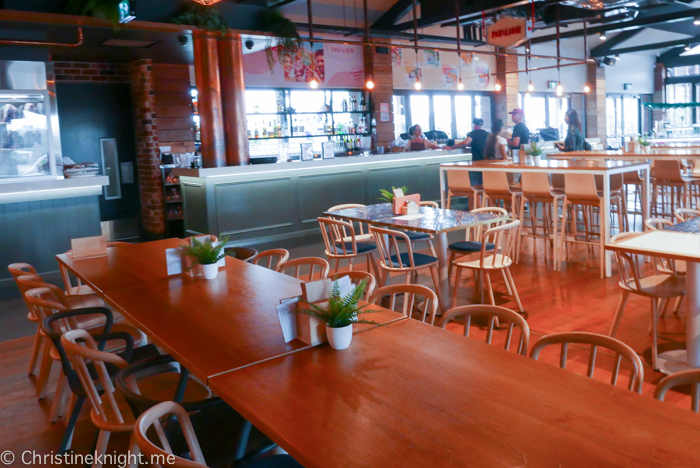 The Marsden Brewhouse is a large, bright space, with different themed spaces. Families will gravitate towards the cheery dining area near the restaurant area that is nearest to the playground.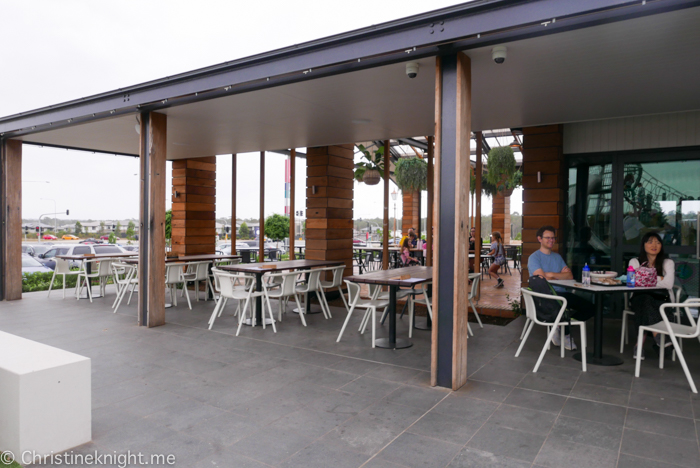 Seating is also available on the outdoor terrace, located right next to the playground, perfect for keeping en eye on kids.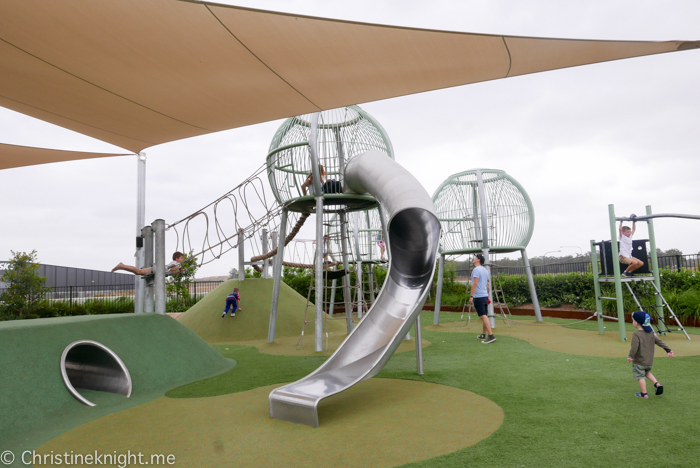 The playground is large and has lots of interesting elements to suit kids of various age groups.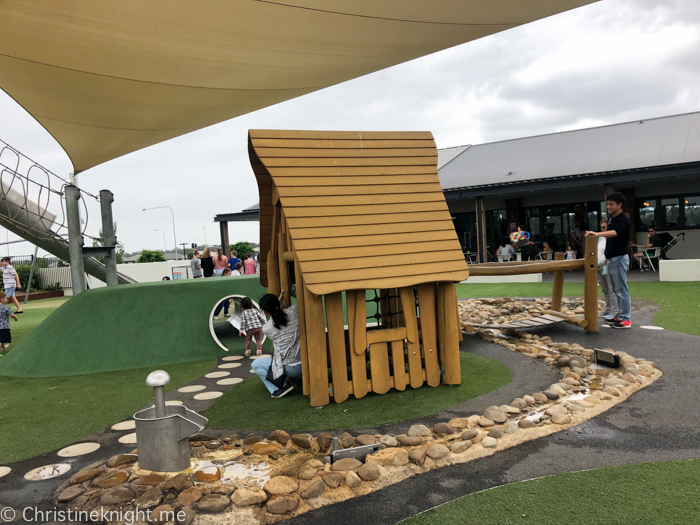 A little cubby house, swings and stream / water features for littlies, and a huge climbing frame for older kids and a small and large slide.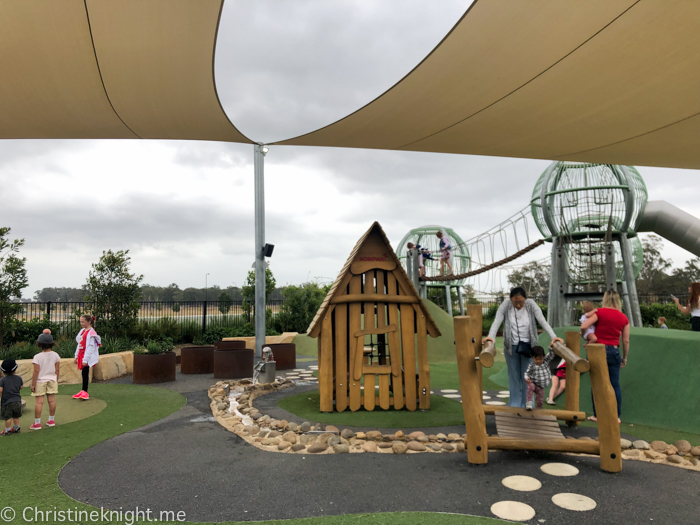 There is partial shade cloth coverage over the play area, however not over the steel climbing frame.
There are restrooms very handily available for kids to use right in the playground area.
On weekends the Brewhouse also often has a farm animal area set up in the playground for kids to enjoy free of charge.
The menu is huge and has a good variety of traditional pub food as well as a kids/ menu, woodfired pizzas (gluten-free bases are available) and options for vegetarian / vegan / gluten-free.
Kids' meals come with a complementary drink. At time of writing the kids' meals included pasta bolognese, cheeseburger with chips or vegetables, grilled chicken breast with chips or vegetables, calamari with chips or vegetables, battered fish with chips or vegetables, ham and pineapple pizza (can be made without the ham), $10 each. A cheese and crackers pack including seasonal fruit and berries, vege sticks is $15.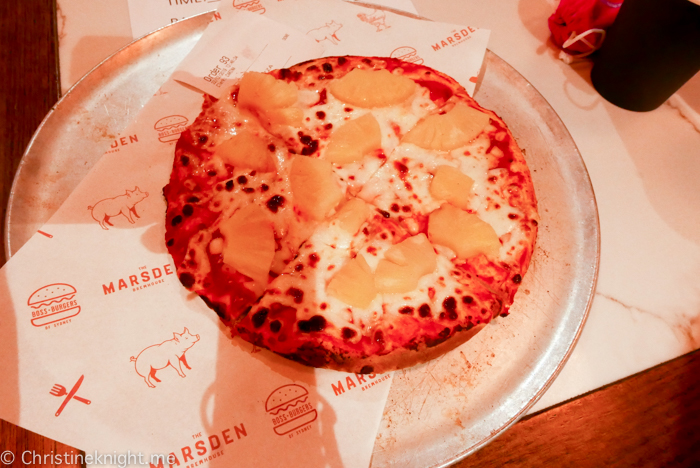 We ordered the Kids' Pizza (no ham, $10), Heirloom Tomato & Buffalo Burrata Bruschetta, (with basil & EVOO on toasted organic sourdough, $13), Grilled Chicken, Pumpkin & Haloumi (chargrilled chicken breast on the side, grilled haloumi, spinach, roasted red capsicums, toasted nuts & grains & lemon herb dressing, $24), and All Day Brunch Bowl (raw shredded vegetables, avocado, black rice, okra, sprouting grains, red peppers, mushrooms, fried free range egg & sesame lime chili sauce, $23).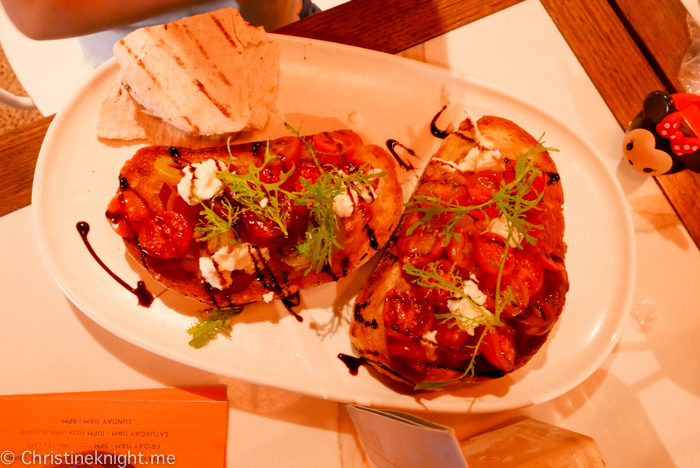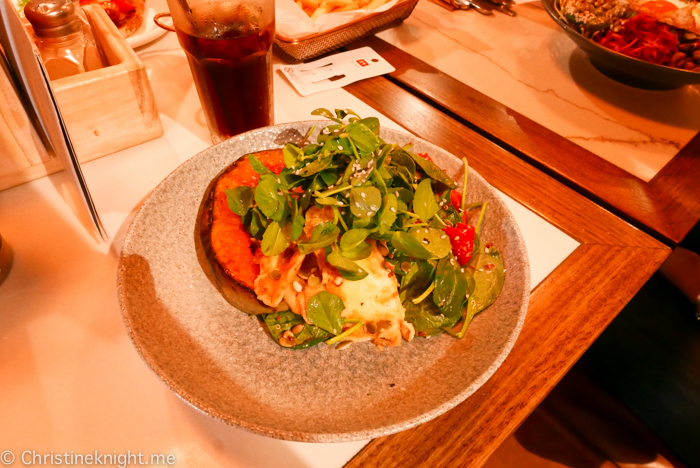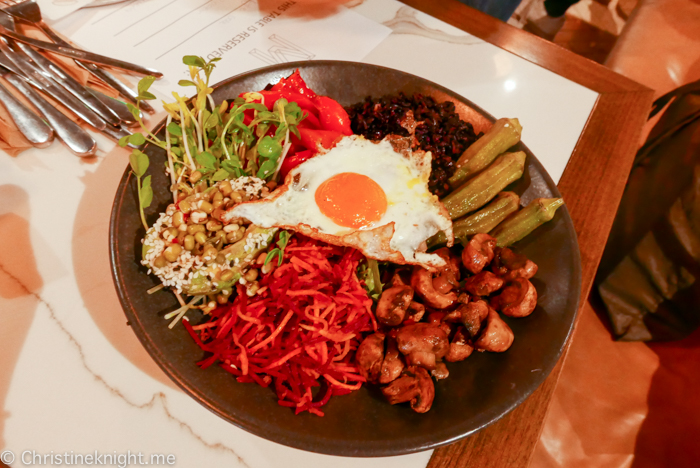 Meals are ordered and paid for at the counter, where you are given a buzzer for collection meals when they're ready. Drinks can be ordered at the nearby bar. We found the meals to be made very quickly even on a busy day, and were impressed at the freshness and taste of the food we ordered.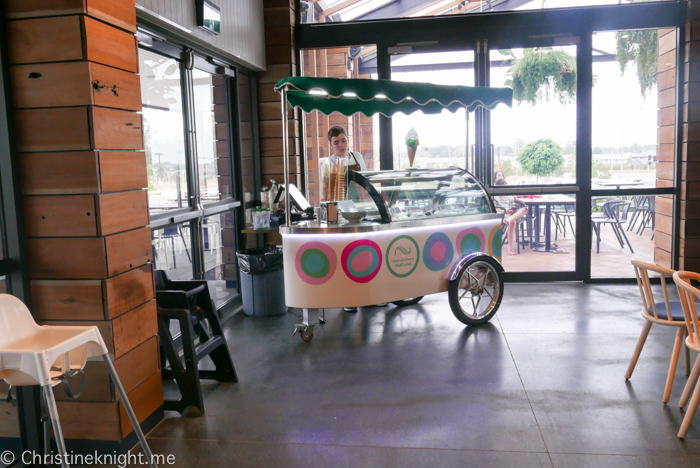 There is also a gelato cart which is very popular in summer.
Parking is available either outside around the front of the Brewhouse, or undercover, which is my preferred option for hot days.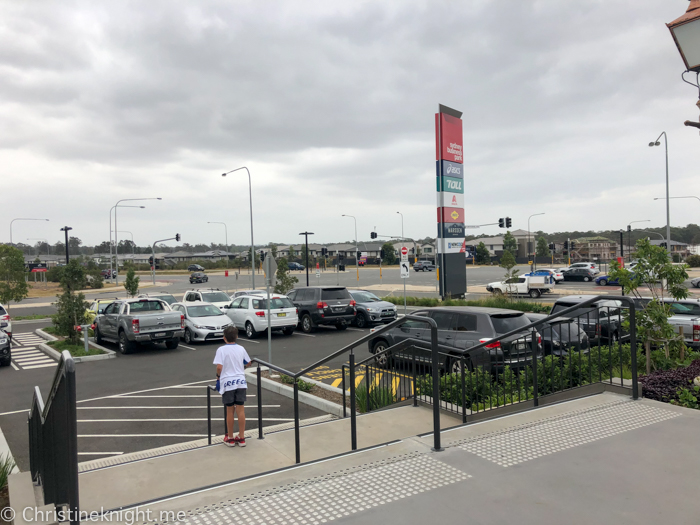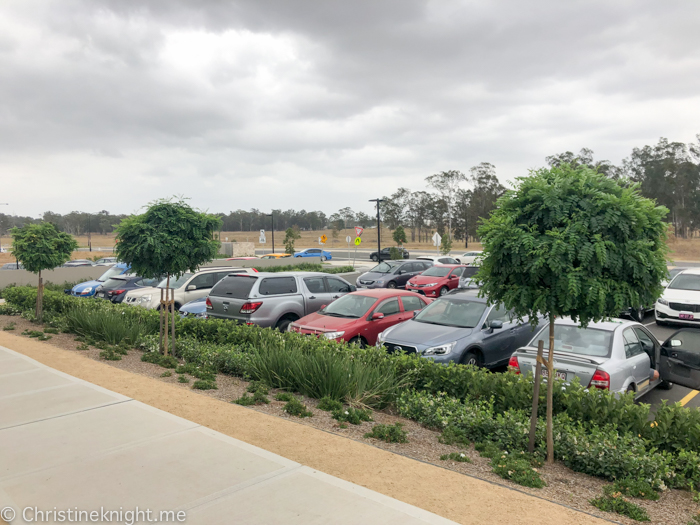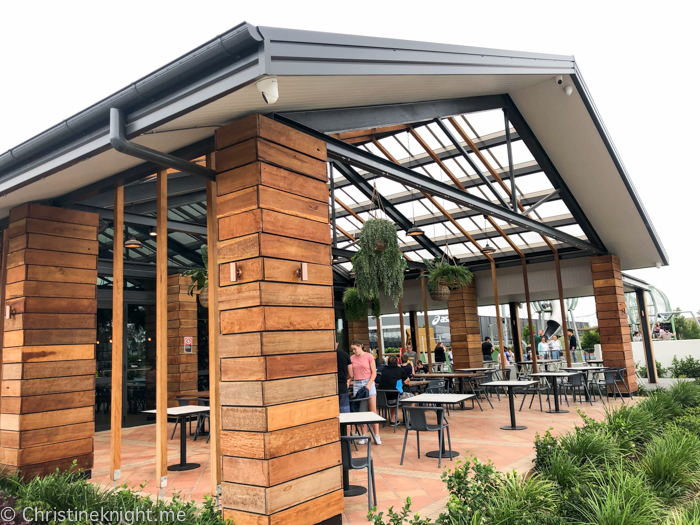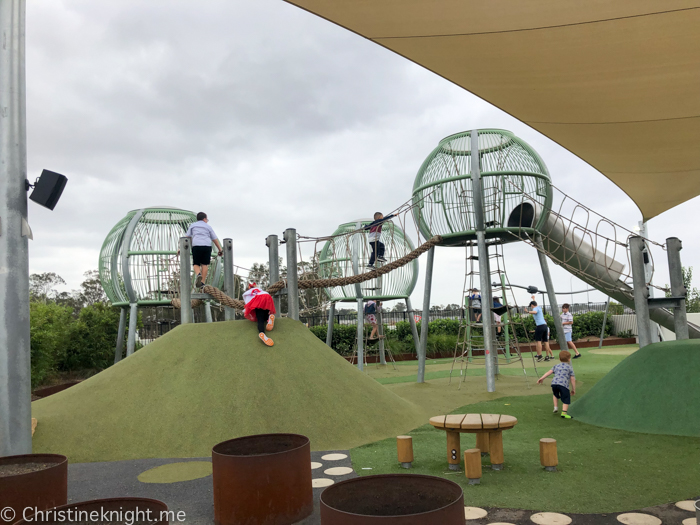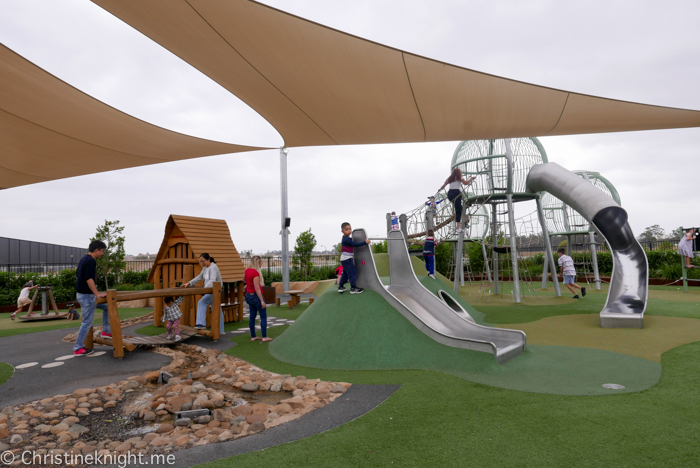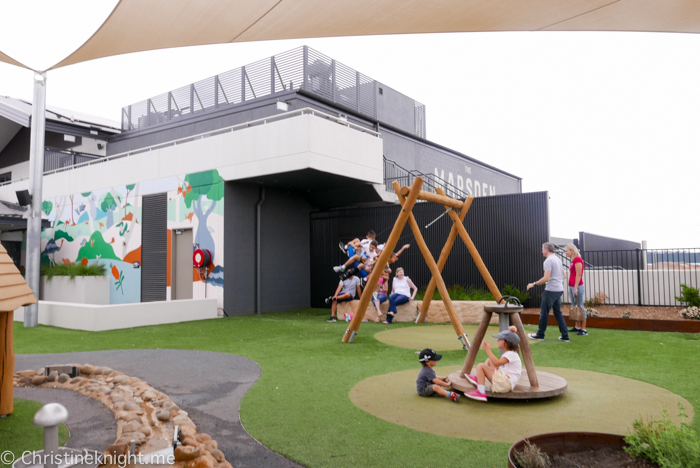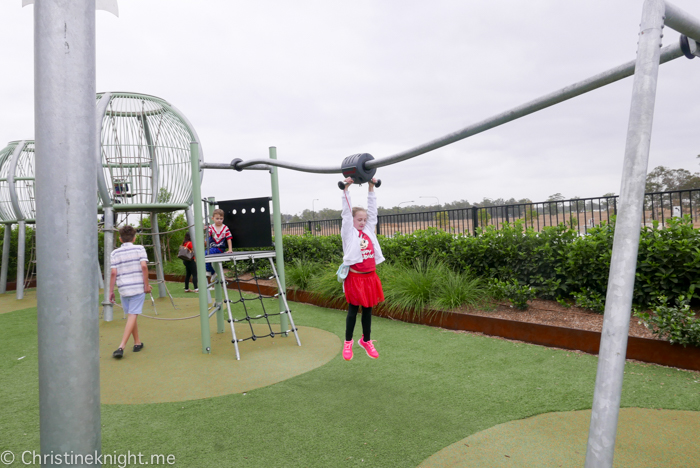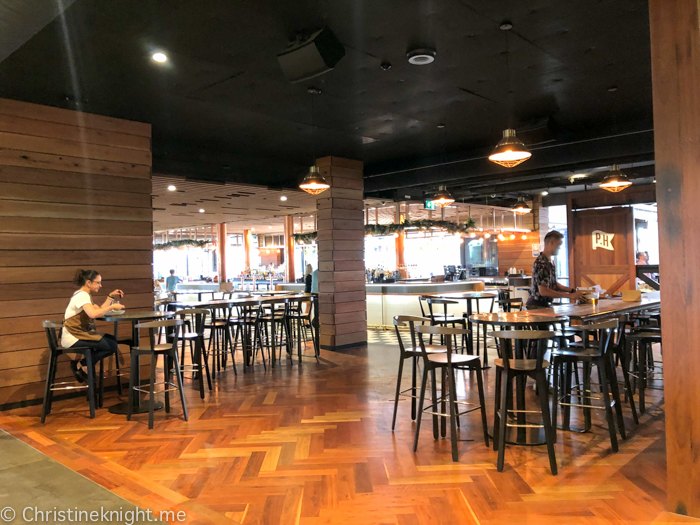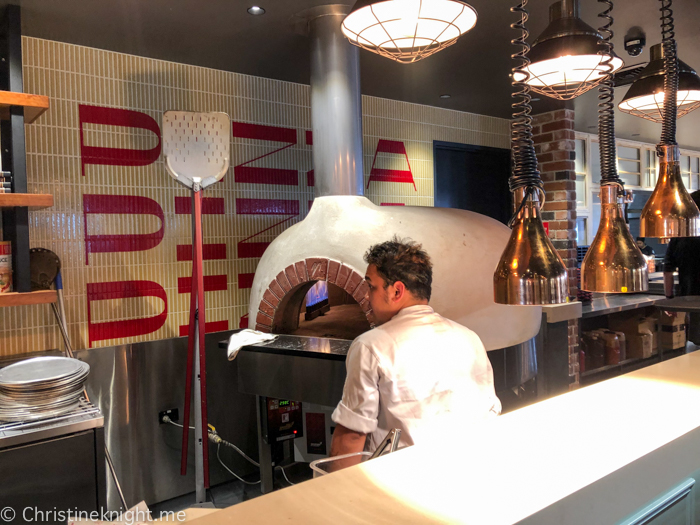 Marsden Brewhouse, Sydney
Cnr Richmond Road and, Hawthorne Ave, Marsden Park
Phone: (02) 8710 3535
Hours: Mon-Sat 10am-3am, Sunday 10am-12am
themarsdenbrewhouse.com.au

More things to do in Sydney
Find a list of the best things to do in Sydney with kids.
Find things to do in Sydney for free.
Get a list of the best kid-friendly beaches in Sydney.
Find the best animal experiences in Sydney.
Visit the best kid-friendly restaurants in Sydney.
Find the best high teas in Sydney.
Head to one of the best museums in Sydney.
Check out things to do in Sydney on a rainy day.
Enjoy one of the best ocean pools in Sydney.
First time visiting Sydney? Get tips for first time visitors to Sydney.
Cool down at one of these free water parks in Sydney.
Find the best vegetarian and vegan restaurants in Sydney.
Get a list of the best playgrounds in Sydney.
Find the best ice cream and gelato in Sydney