Top Tips for Visiting San Diego Zoo
San Diego Zoo, located in Balboa Park, San Diego California, is a world-renowned, innovative zoo, with a strong conservation focus.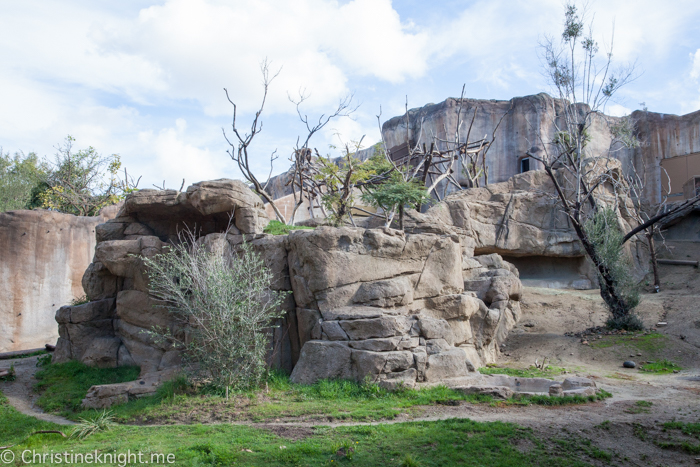 The San Diego Zoo is home to more than 3,500 animals from over 650 species and subspecies. It's often described as having set the standard for modern zoos with its natural habitats for animals, often with different species living together, and lush landscaping.
San Diego Zoo is 100-acres in size, making for a big day out if you want to see everything on offer.
San Diego Zoo Conservation Focus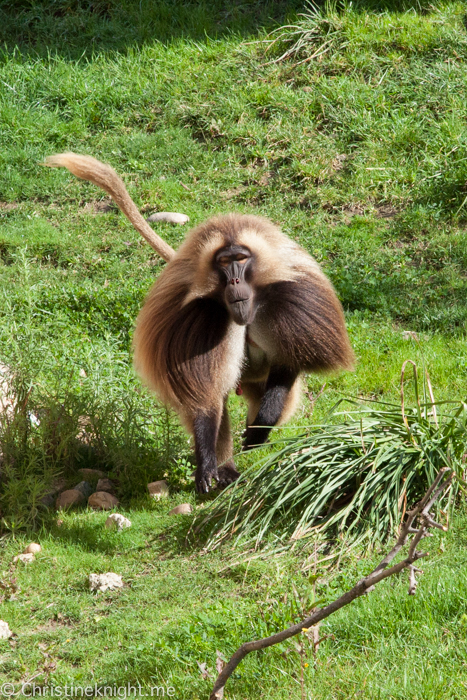 Both San Diego Zoo and the San Diego Safari Park are havens for endangered species where animals are cared for and breeding programs are in place to help protect them against extinction. Studies of animal behaviour and health are also conducted at the zoos which would be difficult or impossible to perform in the wild, which provides invaluable information on these species that is shared with other zoos and wildlife parks globally to aid animal conservation in the field.
San Diego Zoo Institute for Conservation Research generates, shares, and applies scientific knowledge that is vital to the conservation of animals, plants, and habitats worldwide. You can read about their excellent work online.
Plan your visit to San Diego Zoo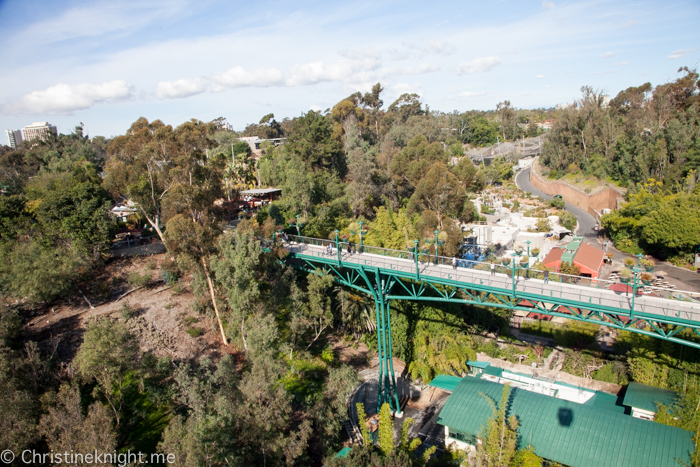 The zoo is absolutely huge, so good planning is a must. Take a good look at the map in advance and plan what animals are a must-see and plot your path. The very helpful volunteers at the entrance will let you know if there are any babies at the zoo and where you can find them.
I also suggest wearing good shoes for walking, arriving when the zoo opens to make the most of the entire day and pack sunscreen and a hat.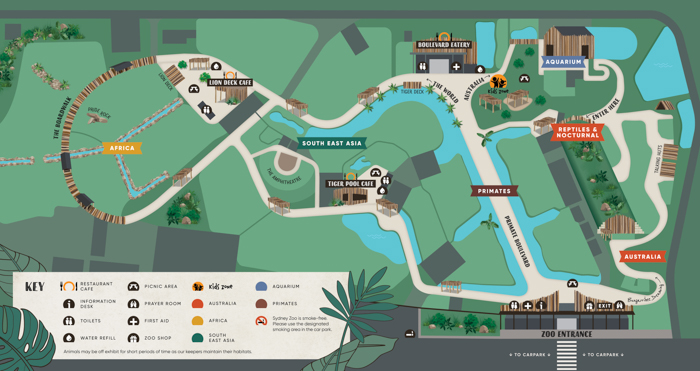 Click here to see a large Zoo map.
Save your legs with the Guided Bus Tour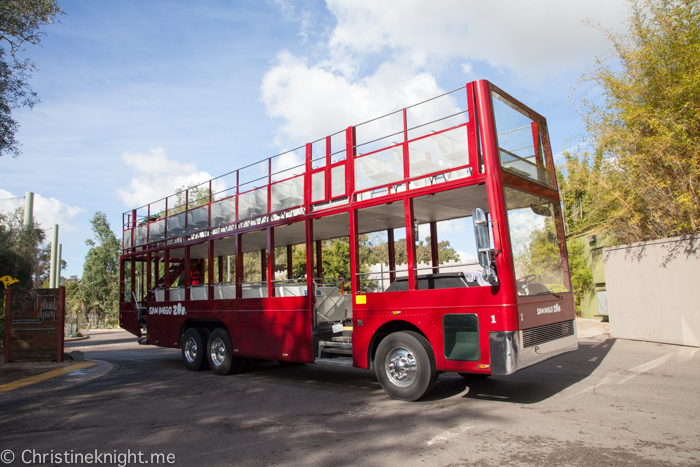 The easiest way to see the zoo is with a 35-minute narrated tour on a double-decked bus. The Guided Bus Tour presented by Go San Diego® Card is included with all admission tickets.
Hop on and off the Kangaroo Bus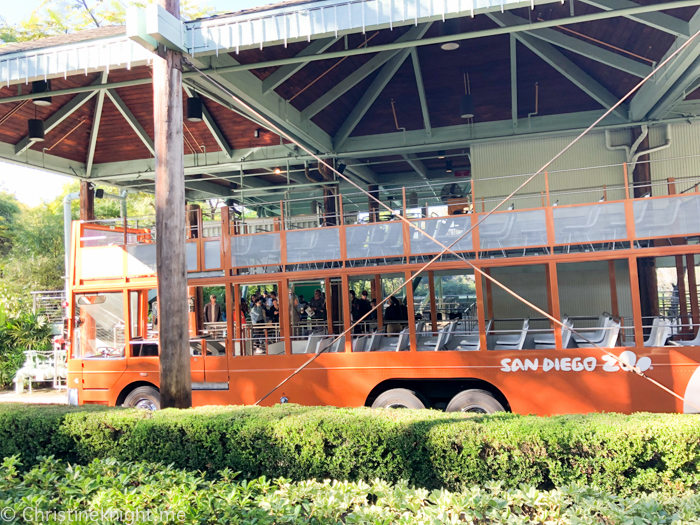 A great option if you want a lift between stops around the zoo but want to see most of it as close as possible with some walking here and there. The Kangaroo Bus lets you hop on and off at four different stops throughout the Zoo.
There are well-signed stops around the zoo – simply wait at one of the stops for a bus with a yellow Kangaroo Bus banner to arrive. The buses run roughly every 15 minutes. All admission tickets include the Kangaroo Bus. You may bring an empty, folded stroller on the Kangaroo Bus, space permitting.
Catch the Skyfari Aerial Tram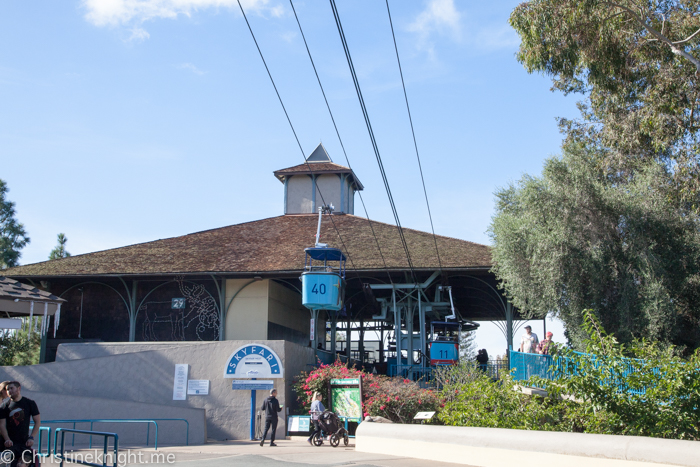 We loved the Skyfari Aerial Tram. It's a convenient and fast way to get from one side of the zoo to the other, as well as giving a beautiful view of the zoo as you go. The Skyfari Aerial Tram is included with all admission tickets. Note however that jogging, oversized, and double strollers cannot be accommodated and children younger than 8 years old must be accompanied by an adult.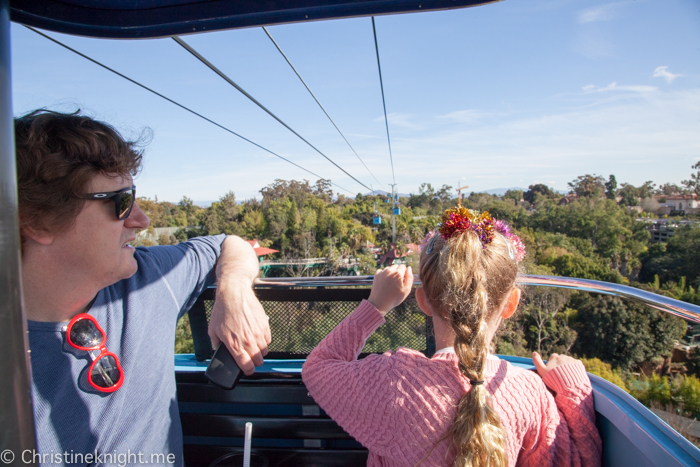 Skyfari Aerial Tram will be closed for renovations during early 2020 so check the website for updates if taking it is a must for your visit.
Enjoy a show
The zoo runs some fun shows that are perfect for kids in particular. At time of writing the Dr Zoolittle Explores Australia show is running weekends at 12pm and 1pm.
Get the most recent information on shows online.
Let the kids play
There are three play spaces for kids spaced throughout the zoo.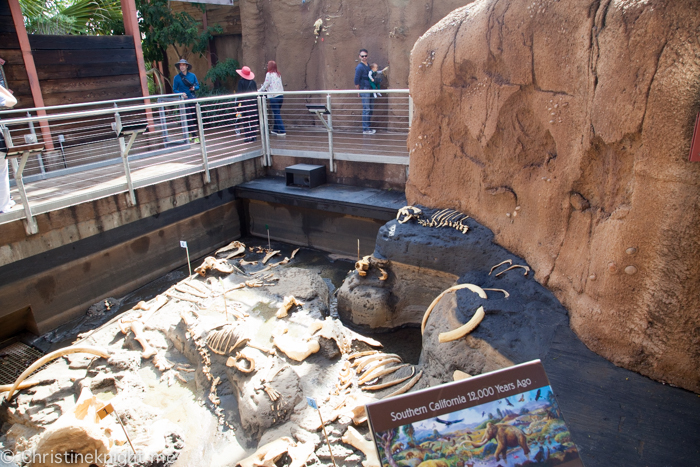 The Elephant Play Yard is a hands-on play and exploration area for anyone who loves fossils. Enjoy the fossil dig play area, puzzles and maze of elephant satellite tracking collars in this space. Located at Elephant Odyssey
The Koala Klimber lets visitors snap some fun selfies with replica koalas in the Australian Outback section.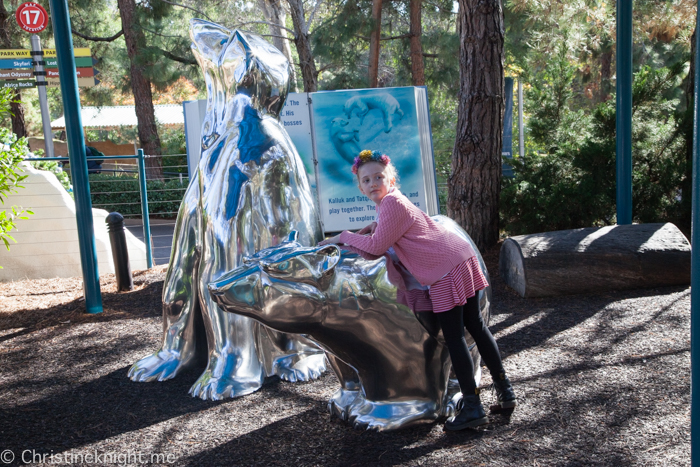 The Polar Play area has some super shiny polar bears to get up close to, plus a polar bear den that kids love crawling through. Located in Northern Frontier
Plan your meals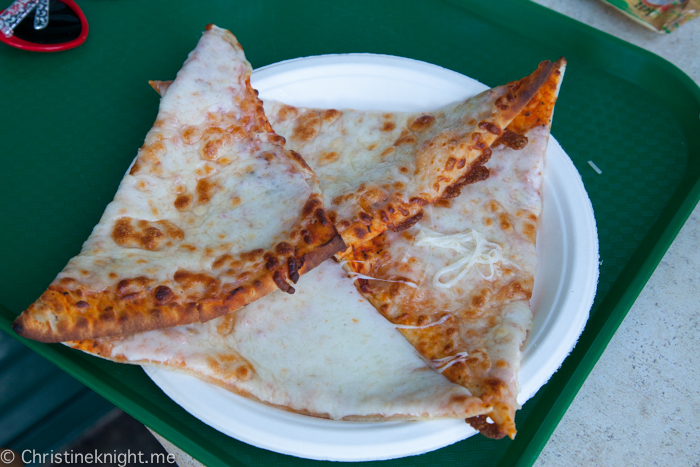 There are an overwhelming number of choices for dining at San Diego Zoo. Options range from casual to restaurant dining and quick bites. You also have the option to keep costs down by bringing your own lunch and snacks, however that's always a challenge if, like us, you're visiting and don't have a kitchen to make your own meals.
Each of the dining options has a different menu and price point, so I highly advise taking a thorough look at the website in advance and exploring the dining options available before your zoo day, particularly if you have any dietary requirements or fussy eaters.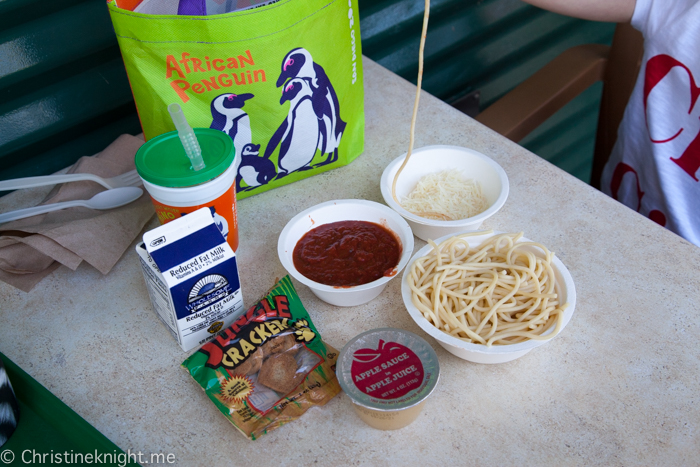 Try and upgraded experience
If you want to make your day even more special, try an upgraded experience, which lets visitors get even closer to the animals.
Animals in Action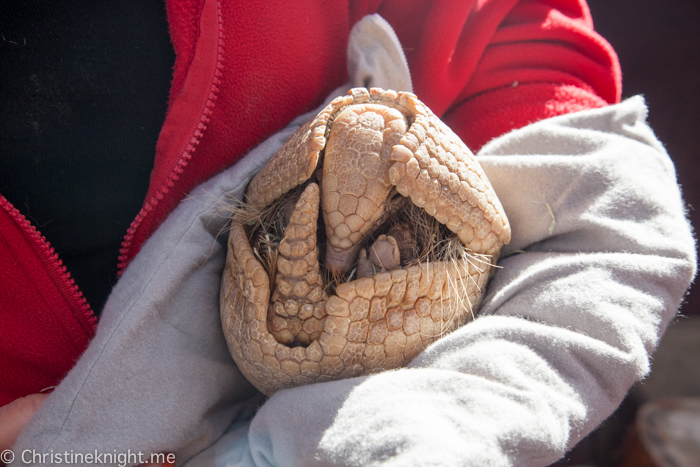 We loved the Animals in Action interactive experience. The one-hour experience took us behind the scenes to feed, touch and observe some of the Zoo's animal ambassadors up close.
It was a fantastic opportunity to not just meet some animals that we would never have otherwise been able to see up close, but to hear stories from the keepers on the animals, how they ended up at the zoo, the part they play in animal conservation, and fun facts that we didn't know. Some animals are only able to be viewed by attending the Animals in Action experience.
On our Animals in Action experience we met a rhino, flamingoes, hedgehog, zebra, cheetah and armadillo. The animals change in each experience based on their health.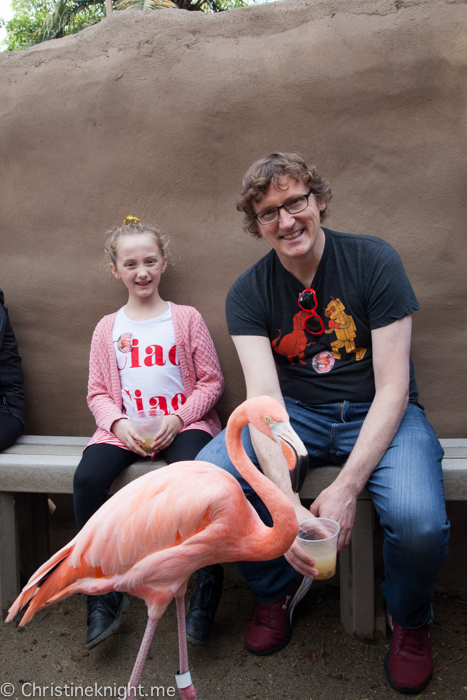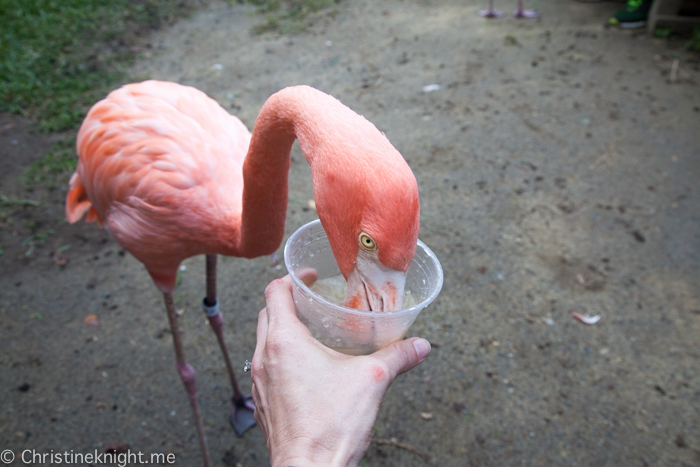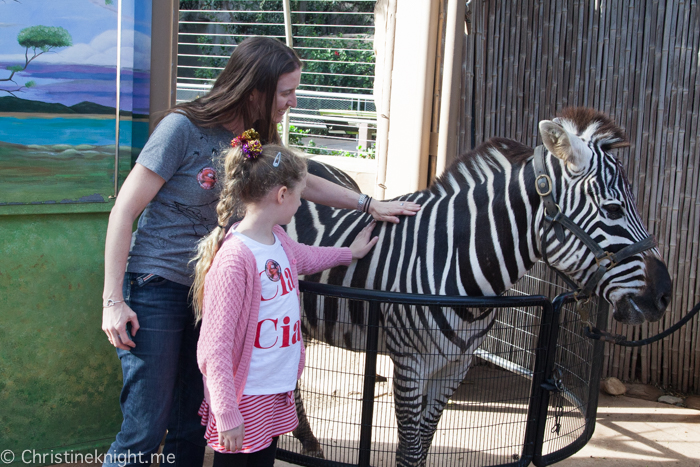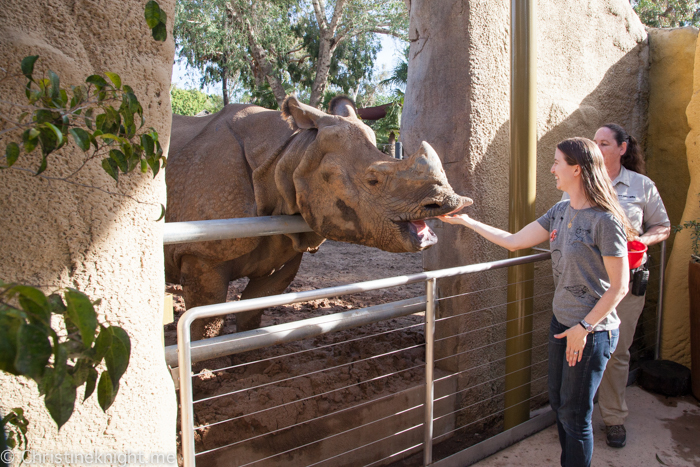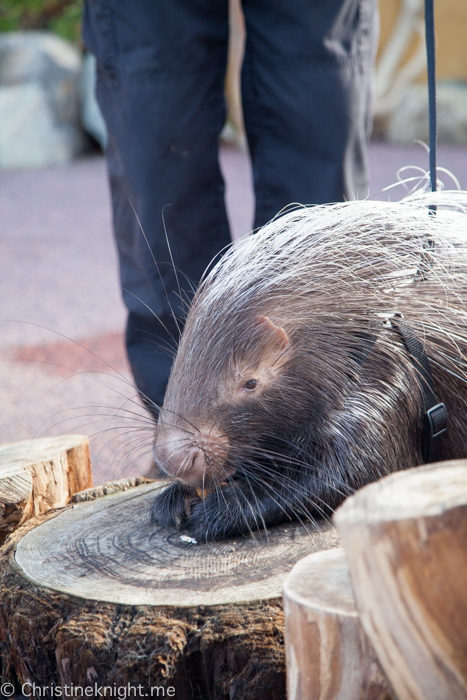 Tips for guests with disabilities
San Diego Zoo have several services to help guests with disabilities. The Zoo provides special parking, rest rooms, and access to shows, tour buses, and exhibits for guests with disabilities.
Please note there are steep grades in parts of the Zoo. Free shuttle bus service operates inside the Zoo for those with limited mobility. Guests who use wheelchairs are not able to use the moving walkways.
Find the Zoo's guest disability services and policies online.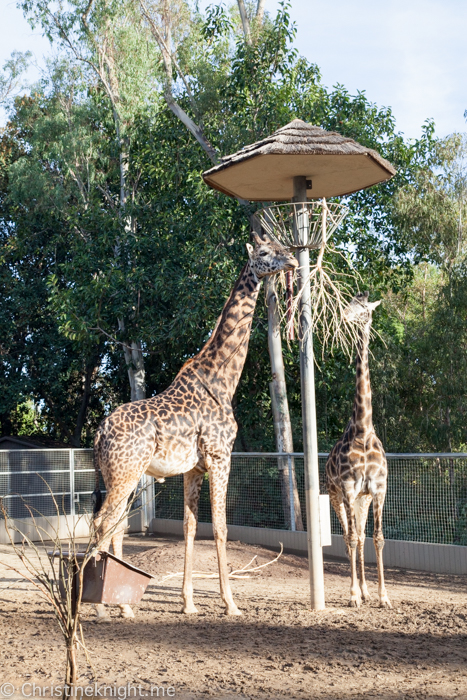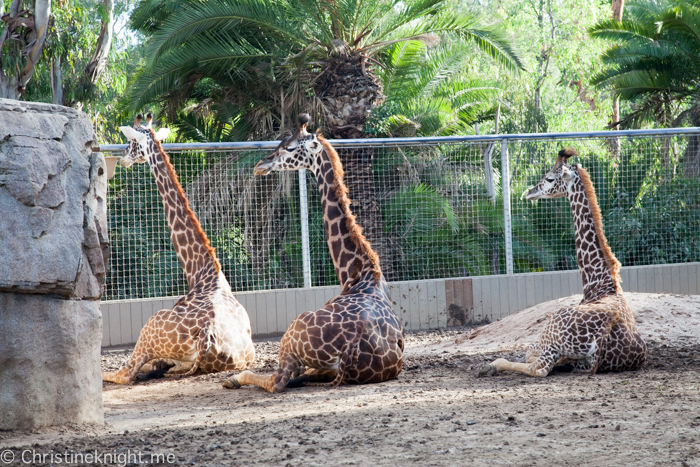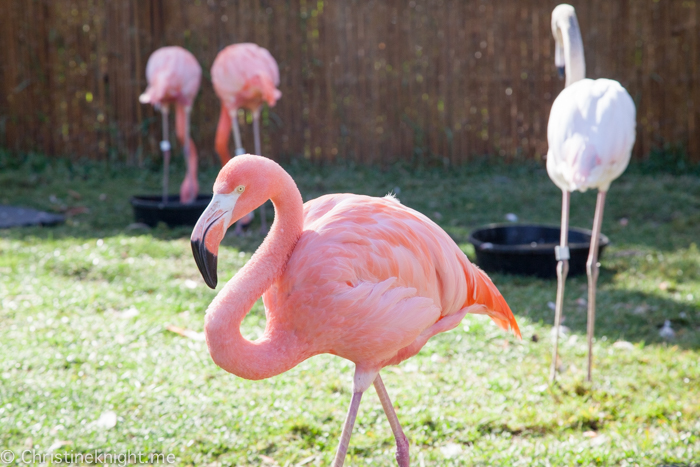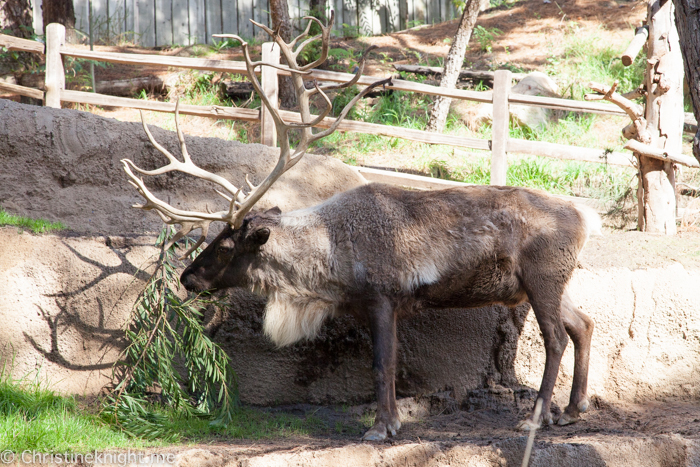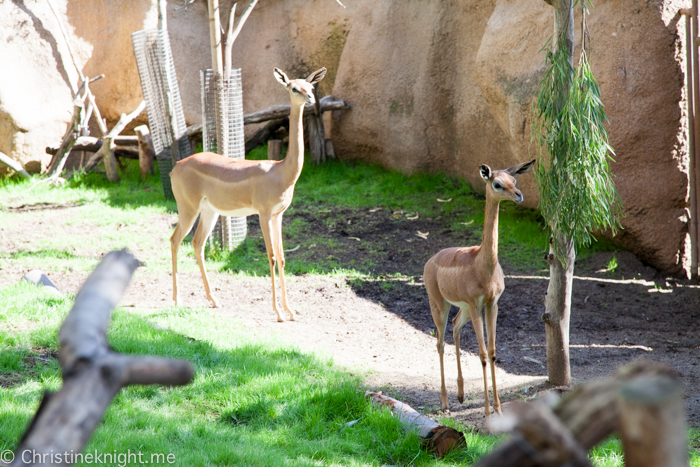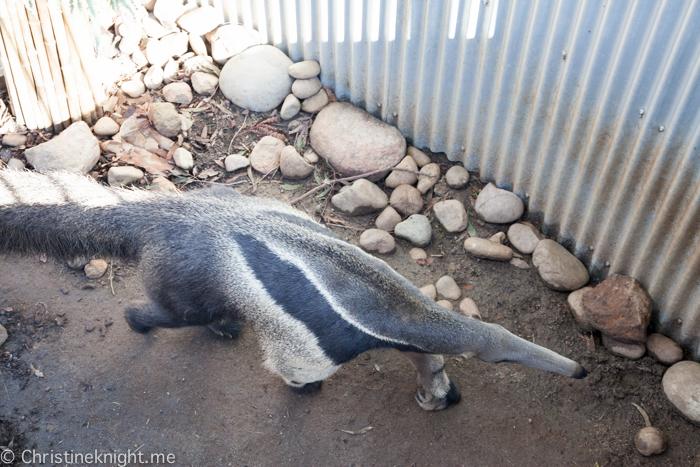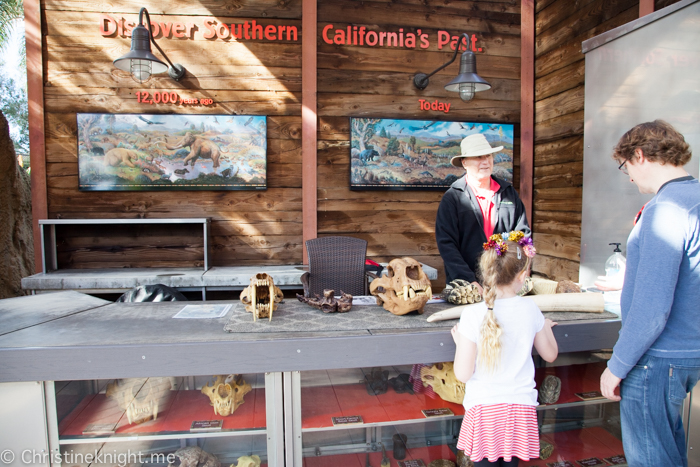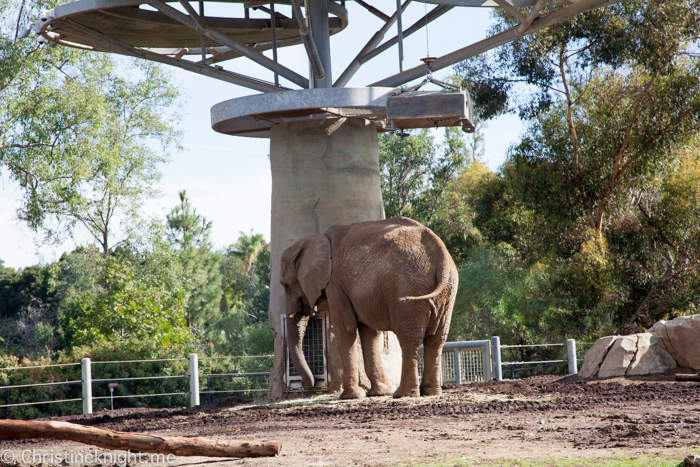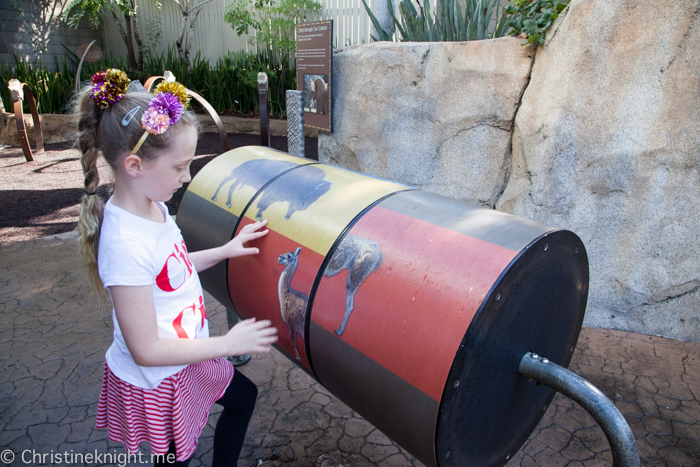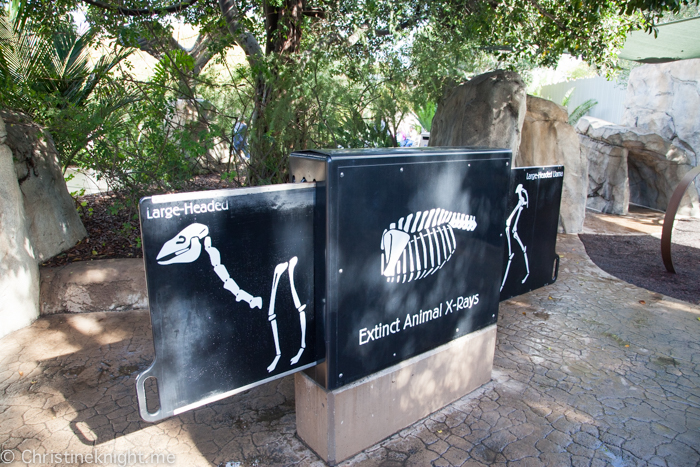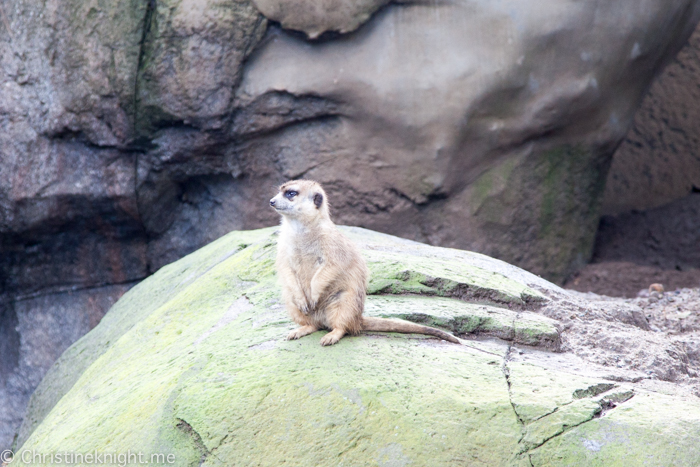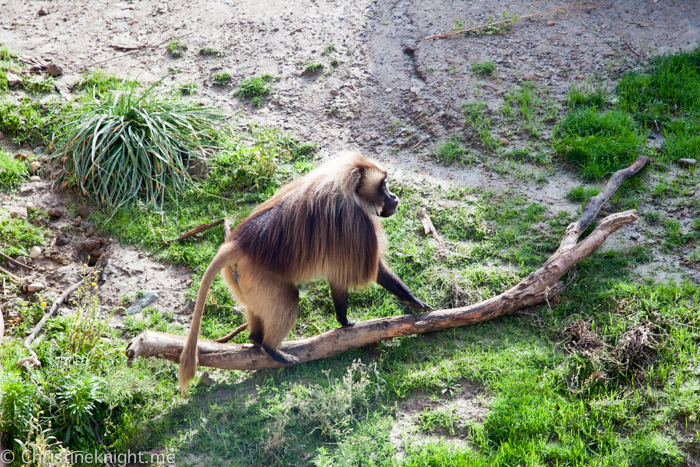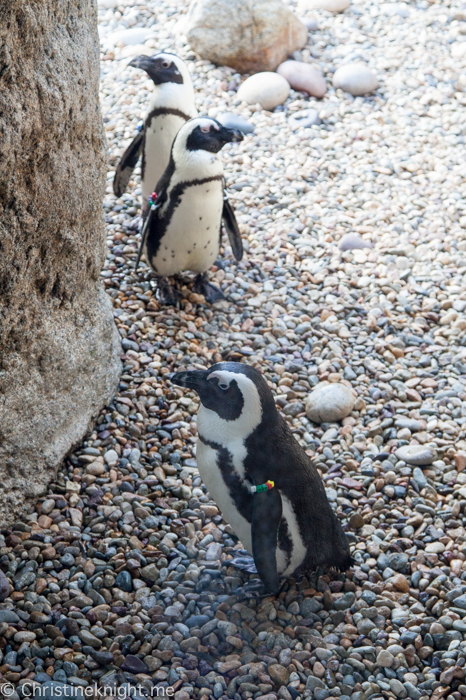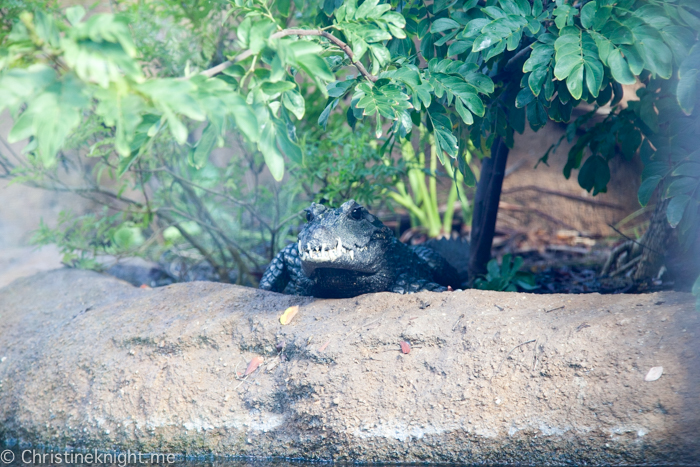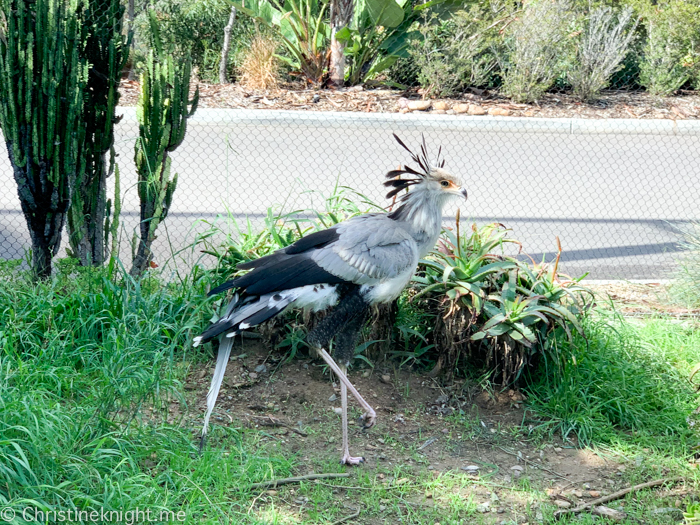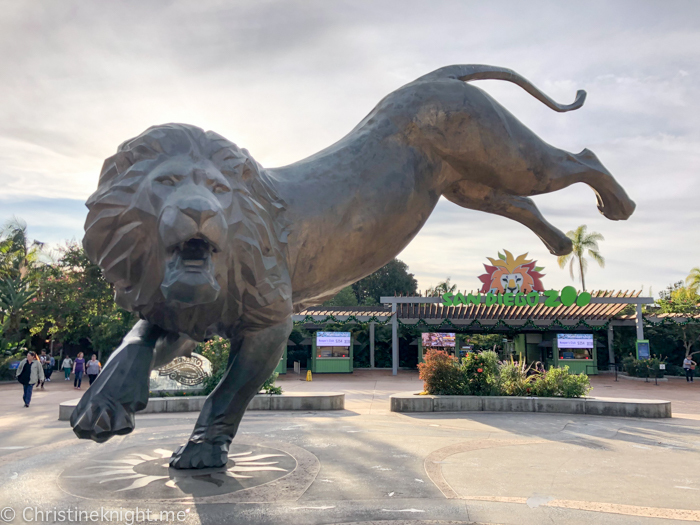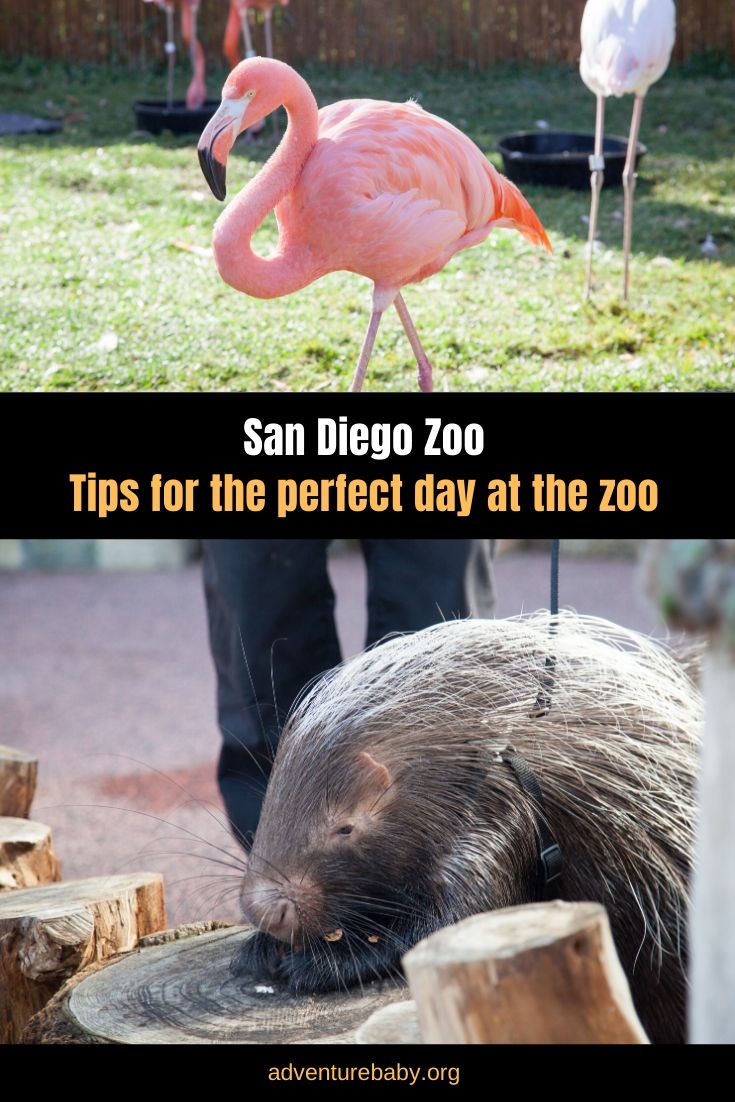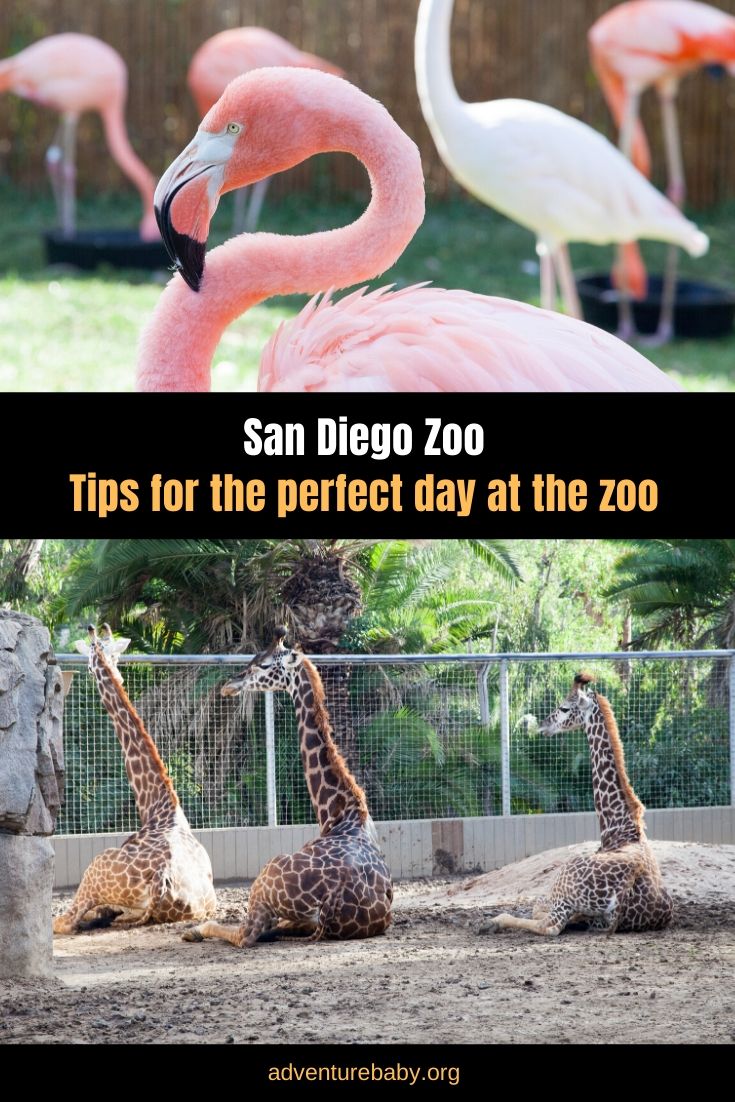 San Diego Zoo
2920 Zoo Dr, San Diego
Hours: Daily, 9am-5pm
zoo.sandiegozoo.org
We received general admission tickets as guests of San Diego Zoo. We paid for the Animals in Action experience ourselves.
Things to do in San Diego
Go wild at San Diego Zoo.
Stay at the LEGOLAND Castle Hotel.
Stay at the LEGOLAND Hotel California.
Visit LEGOLAND California Resort.
Find plenty of things to do in San Diego with kids (or without!)