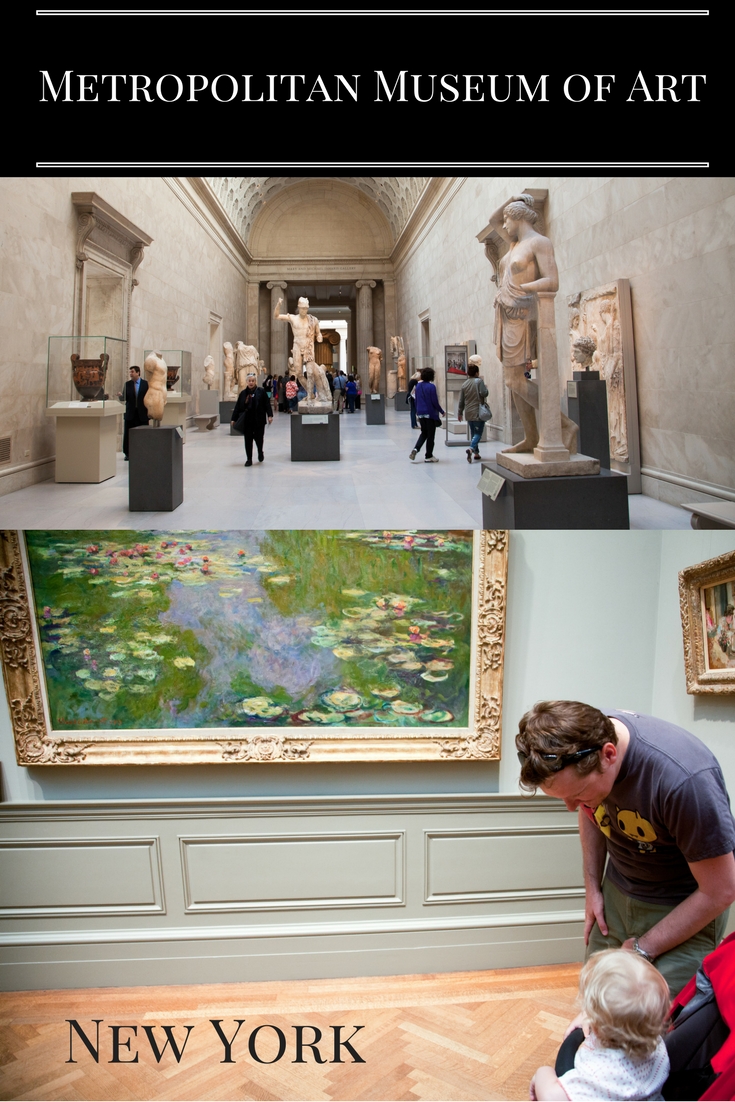 As transplants to the glorious city of New York, we're constantly seeking out fun new ways to experience everything NYC has to offer. We try to balance obvious kid-centric activities with things that we, as adults, are interested in, such as the Metropolitan Museum of Art. I also hope that exposing Missy E to art and culture will inspire in her an interest when she is older too.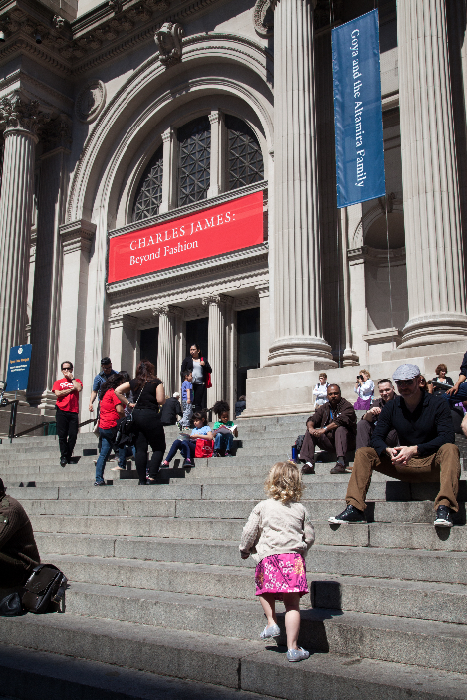 I've always loved art galleries in particular, and never get sick of visiting the grande dame of museums and art galleries, the Metropolitan Museum of Art (AKA the Met Fifth Avenue).
The Metropolitan Museum of Art, located on the eastern edge of Central Park along Manhattan's Museum Mile, is the largest art museum in the United States and one of the world's largest and most visited art galleries. With over two million works spread throughout seventeen departments, you could easily spend an entire day inside and still not see everything the museum has to offer.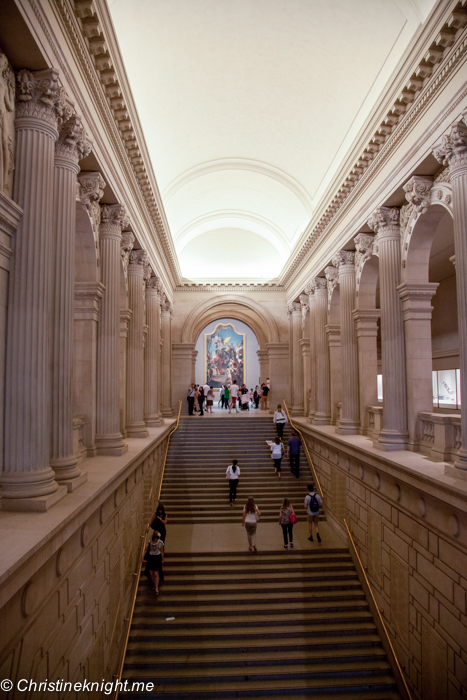 Founded in 1870, the purpose of the Met was to bring art and art education to the American people.
The Met Fifth Avenue has a permanent collection that spans over 5,000 years of history. It consists of works of art from classical antiquity and ancient Egypt, paintings and sculptures from pretty much all the European masters, and a large collection of American and modern art. African, Asian, Oceanian, Byzantine, Indian, and Islamic art is also represented, and you'll even find collections of musical instruments, costumes and accessories, antique weapons and armor.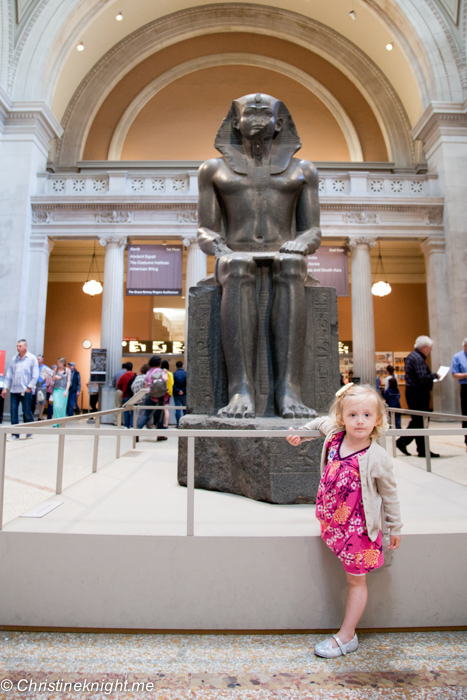 A favourite area of ours is Greek and Roman hall that is filled with classical sculptures. We pointed out things we thought she might be interested in, like animals or statues of people, and she was particularly concerned about the statues that were missing limbs or heads.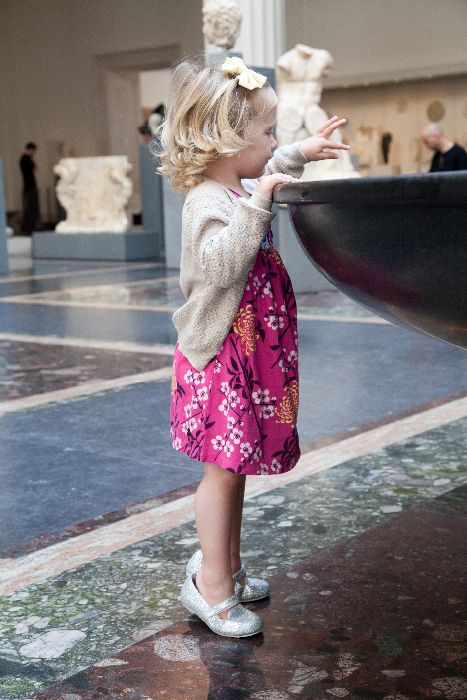 The fountain was also a particular favorite. She was fascinated by the money in there, so we gave her spare change and taught her how to throw in coins and make wishes.  "What do you wish for?" "The playground!". Of course. "Anything else?" "Lions. And giraffes!". Er, sorry Miss E. Wrong spot for those. But we will keep it in mind when we next visit the zoo!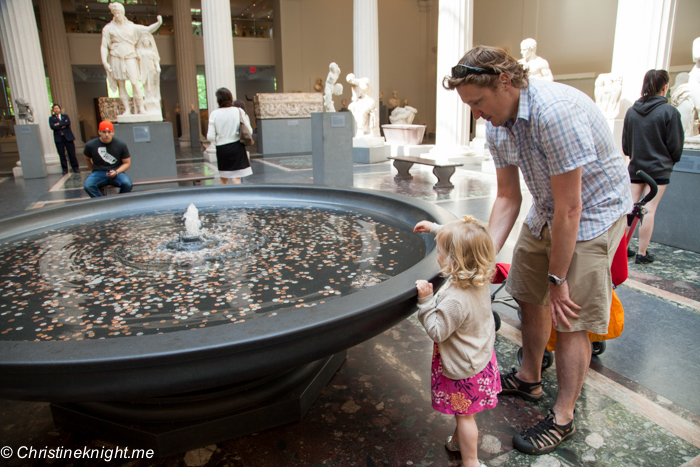 A must when visiting the Met Fifth Avenue is the rooftop garden. There is a special elevator that takes you up to the roof — ask for directions as you enter or you'll be walking around in circles trying to find it. The garden is open seasonally, and offers spectacular views of Central Park and the surrounding buildings. Each summer the rooftop garden opens with a new seasonal exhibit. When we visited this time, the Roof Garden Commission was an installation by Dan Graham with Günther Vogt.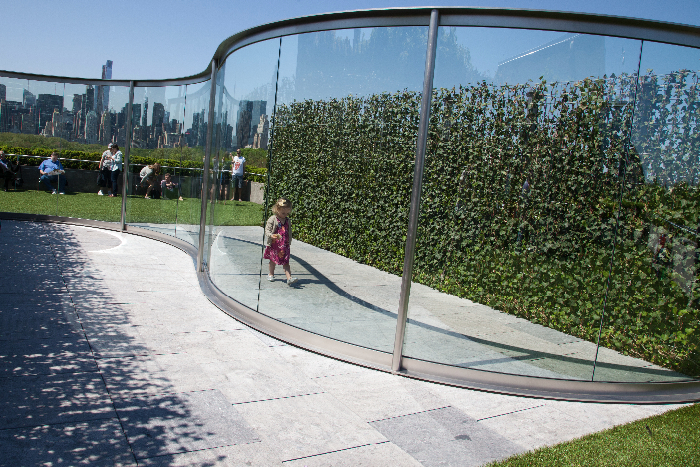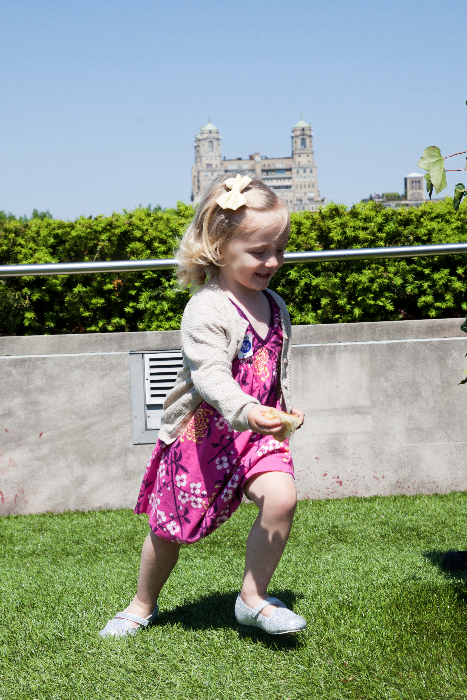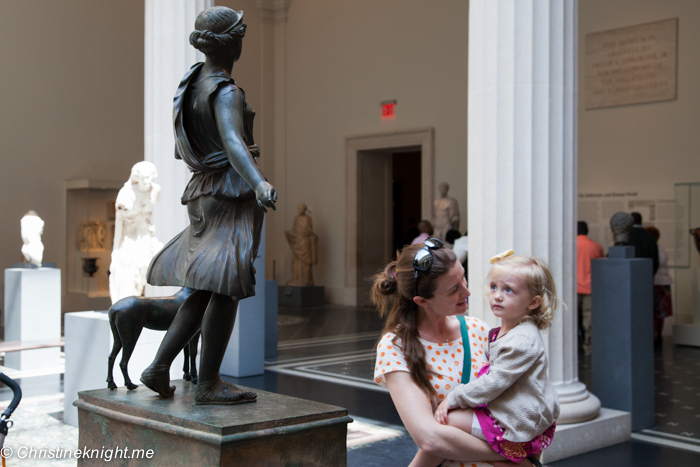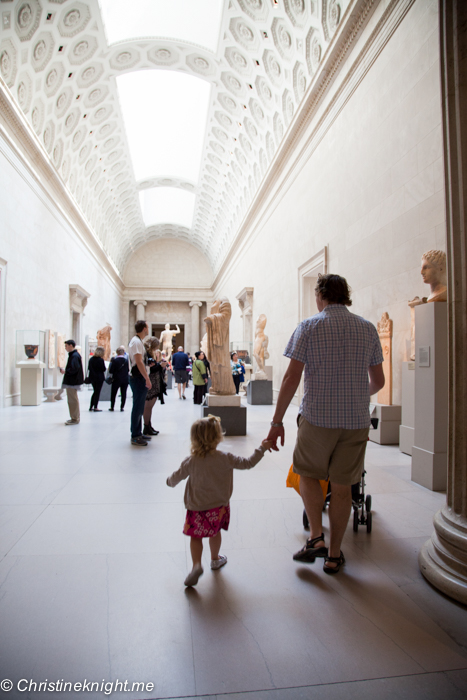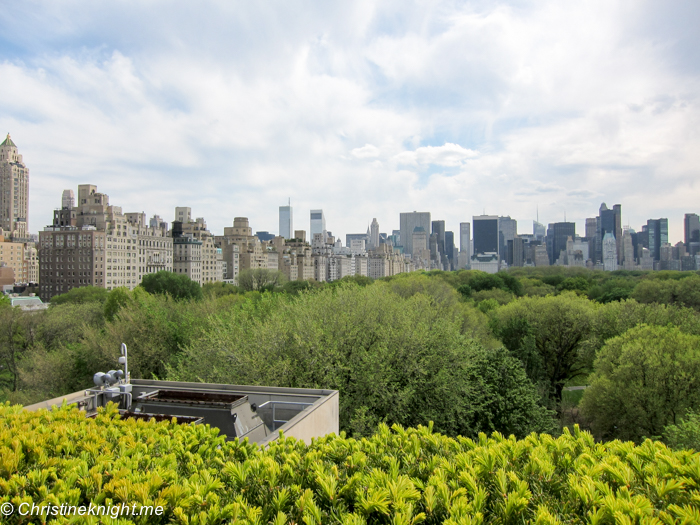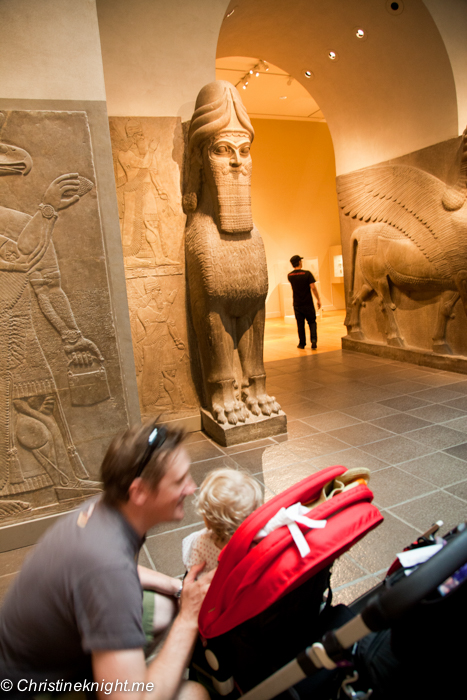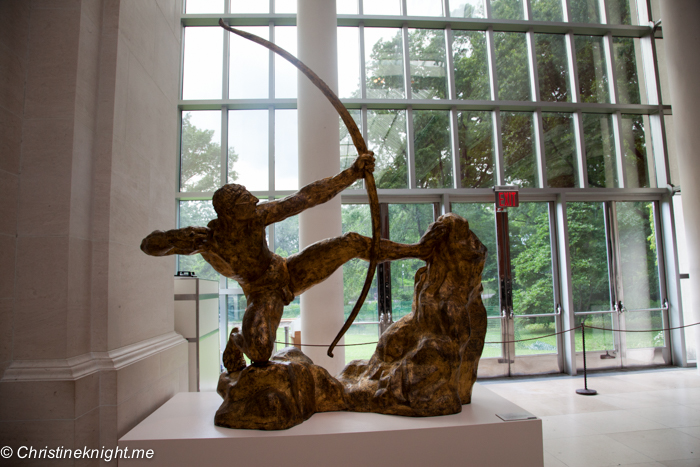 If you're taking kids to the museum, be sure to stop by the Hecksher Playground next door afterwards to the Egyptian-themed play space.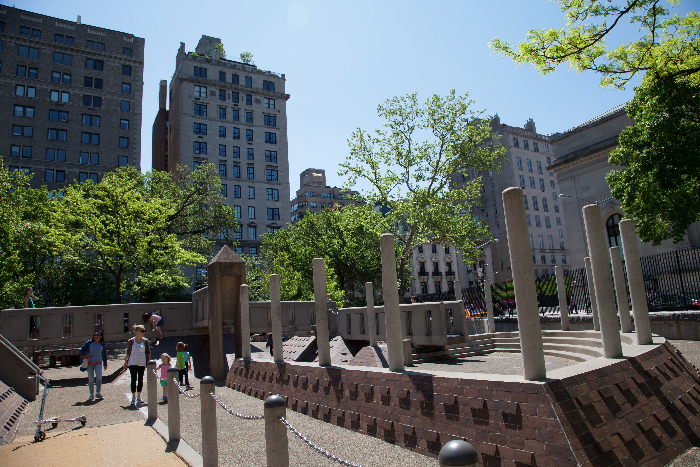 Metropolitan Museum of Art
1000 Fifth Avenue (at 82nd Street)
New York, NY 10028
Hours: Daily, Sun-Thur 10am-5:30pm, Fri & Sat 10-9pm.
The Roof Garden Commission is on display April 29–November 2, 2014
The Alexis Silver Pediped shoes retail for $59 and are available on the Pediped website.
Brunch With My Baby was provided with a sample for reviewing purposes. All opinions, as always, are our own.