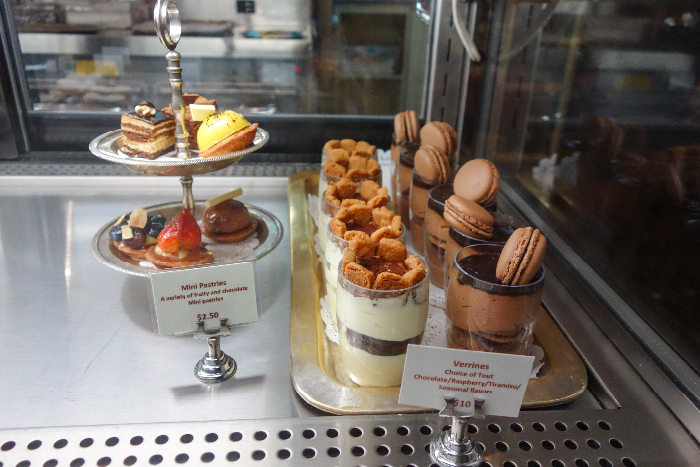 What started as a small collection of rare and delicate chocolates and confectionary in 2000 is now a thriving high-end chocolate bar, tea parlor and retail store. MarieBelle's creator, Maribel, grew up around cocoa fields in Honduras, which inspired in her a passion for chocolate. Maribel is both a chef and designer — each skill on display in her beautiful tea parlor and store — from the exquisite chocolate pieces on display in the store, to the rich European-inspired styling of the salon. With glittering crystal lights, antique furnishings and deep brown and gold panelling in the parlor, a trip to MarieBelle is a delight to all the senses.
Entering from the street, we walked through the retail store to the cafe in the back for a sit-down tea service. Friendly staff greeted our party, which included one rowdy toddler (bull, meet china shop!). Our waitperson clearly liked children, and made us feel extremely welcome despite our pint-sized companion constantly wriggling in and out of her fancy chair. Luckily, we came for quick treats (rather than a tea service), and there are few things that keep my toddler sitting still like an iced chocolate drink. Chocolate is the speciality here, and when ordering a hot or ice chocolate, you can choose from various chocolate flavors.
Since I have a mild palate, I went with the classic Ice Chocolate (you can also choose flavors like Aztec or Spicy, as seen in the photo below). Alec ordered a simple tea, which arrived in a beautiful silver tea set, and we ordered a madeline for E (her favorite treat) and a caramel crème brulee to share. As you would expect from a speciality tea and chocolate cafe, everything was delicious. The ice chocolate was not too sweet, and the crème brulee was a twist on the traditional kind, with a caramel base and crème on top. Before leaving the cafe, be sure to wander through the retail store and take home a few chocolates for later. While some of the MarieBelle chocolates are sold in speciality stores elsewhere, some of the creations are only available from the store in SoHo.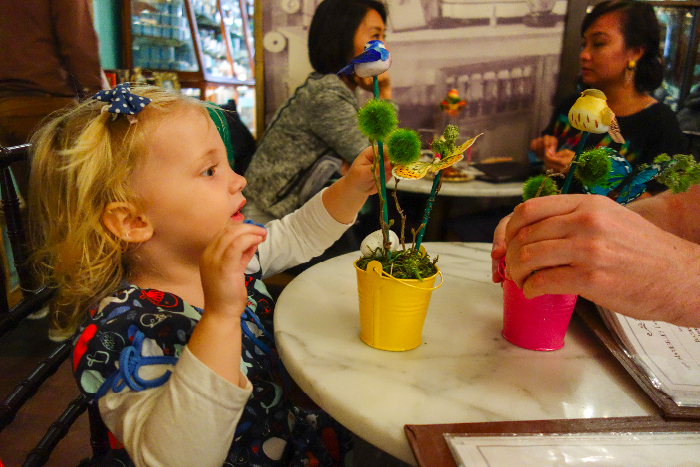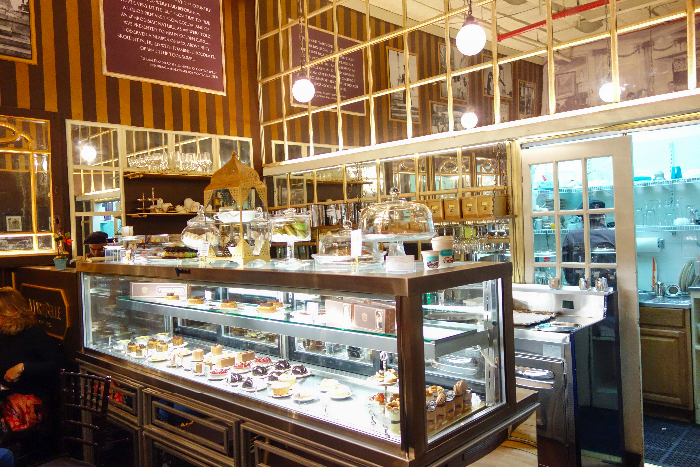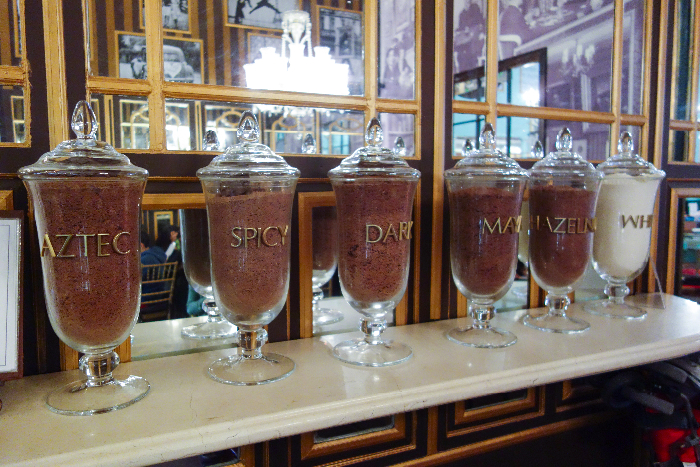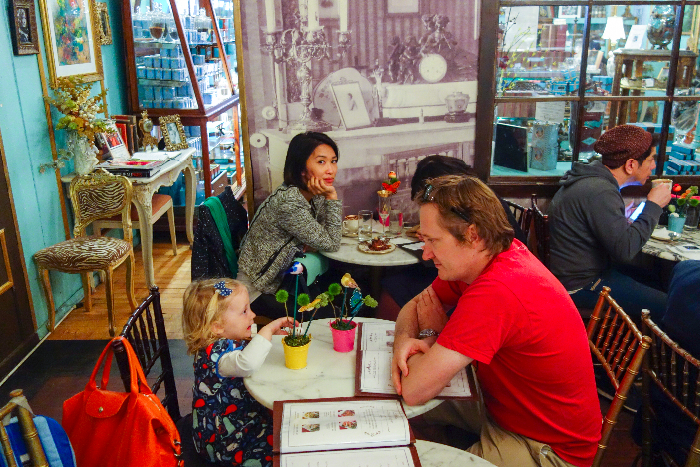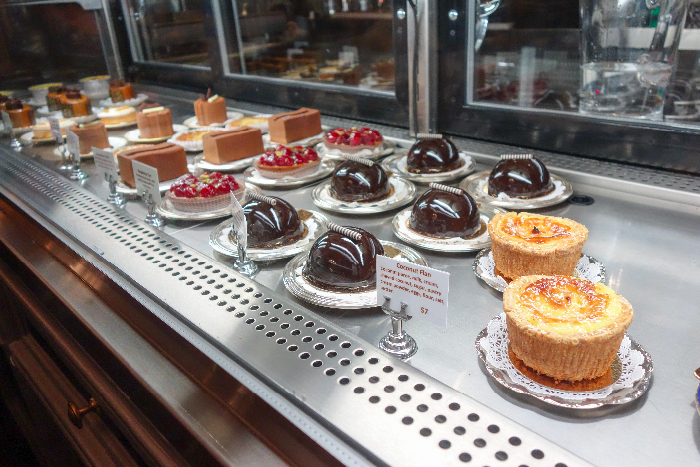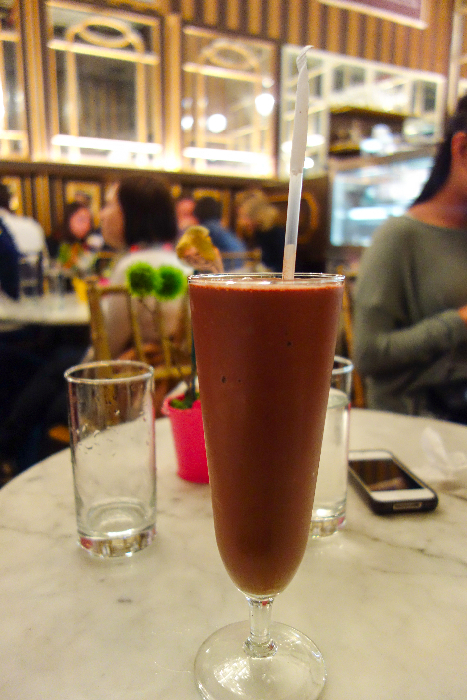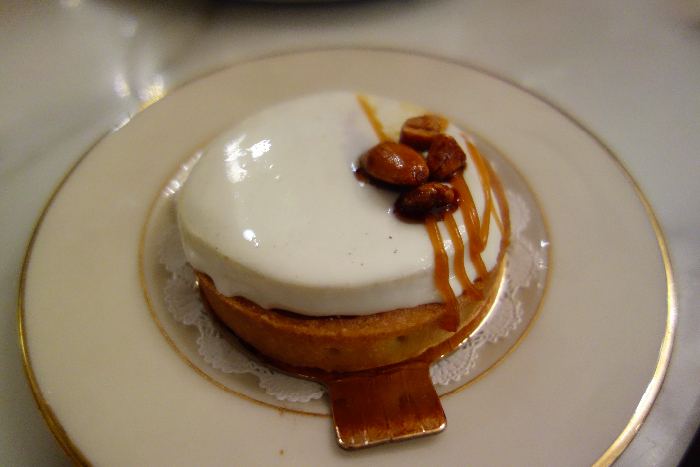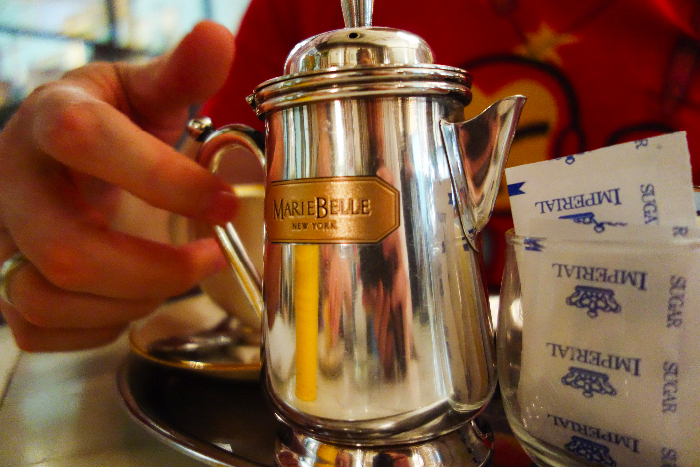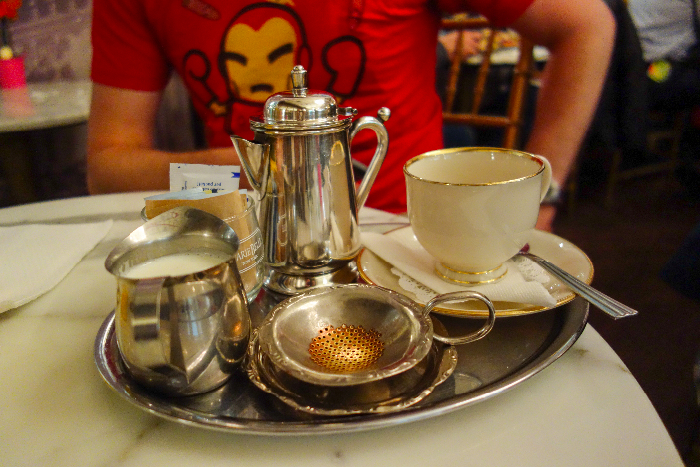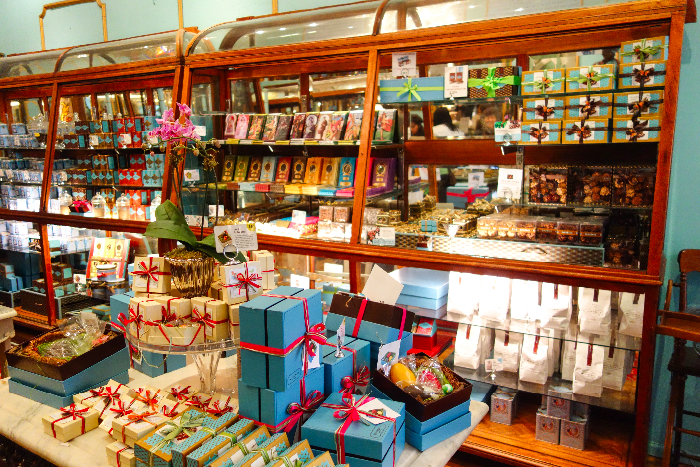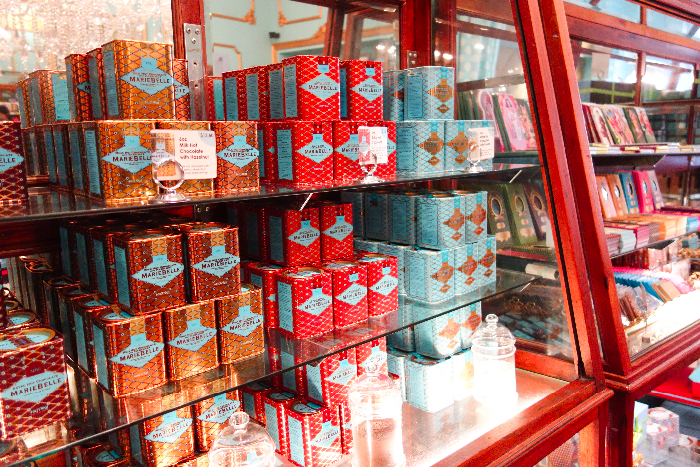 Last Bite: Bring little chocolate-lovers for an especially sweet outing. 
Highchairs: Yes.
Stroller storage: Minimal — bring an umbrella stroller or carrier.
Easy access: No. There are a few steep steps to get in.
Change tables: No.
Kids' menu: No.
MarieBelle
484 Broome St.
New York, NY
Phone: (212) 925 6999
Prices: $$
Hours: Mon-Thur 11am-7pm, Fri-Sun 11am-8pm
Get Directions