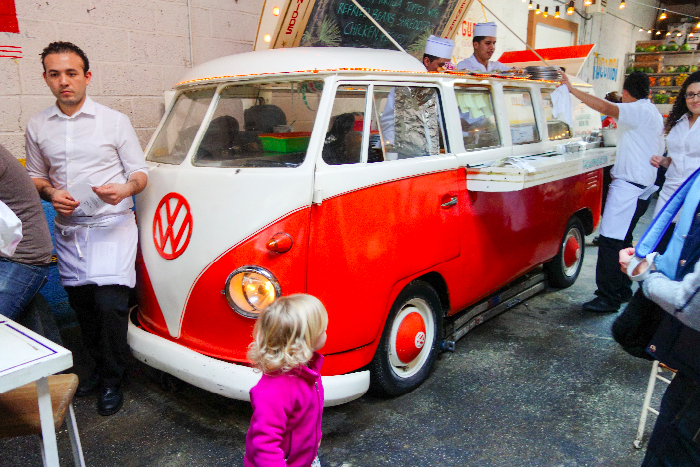 Tacombi started out selling tacos out of converted VW bus in Playa del Carmen. Now, comfortably parked in Nolita, Tacombi transports taco-lovers to the streets of Mexico by offering a piece of the Mexican beachside lifestyle set up in a garage just off Houston Street.
The food at Tacombi is prepared from scratch everyday, using fresh, wholesome ingredients to serve up the diversity of homestyle Mexican beach cuisine in a simple taco.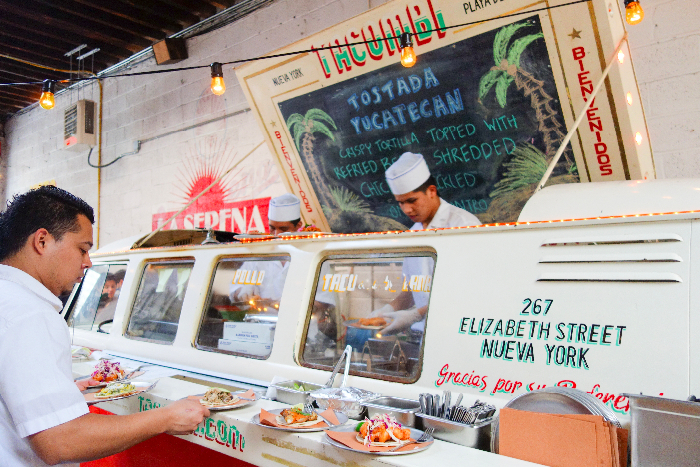 For a largish party of six, we ordered a variety of the tacos on the menu. They have quite a few varieties, plus a dish called Corn Esquites ($3.95; toasted corn, lime, & chipotle mayo) that is a crowd pleaser. Each dish is pretty small. The restaurant advises having three tacos per person as an ideal portion. We ordered the Guacamole Con Totopos ($11.49) which was actually a star dish. The tortilla chips look to have been made in house, and the guac was creamily divine. We had to order a second helping since it was so good. Our non-vegos ordered Crispy Fish tacos ($4.49 for two). My dish was the Tostada Del Amor ($4) which featured refried beans, avocado and cheese. Absolutely delicious, but I should have ordered another serving.
The beauty of Tacombi with kids is how entertaining it is for older toddlers and above. The big VW in the middle of the room is actually where the tacos are dished up, so not only is it fun for kids to run around looking at the car, they can also watch their food being made while they wait. The restaurant is a super casual, no-frills kinda place, which is also idea for taking little ones who aren't good at sitting still and keeping food on their plates.
The taqueria is pretty big, but the wait is still long for a table, so arrive early and put your name down. They will seat incomplete parties, however, which was great for us as two of our friends were running super late, and we were still able to sit down and start ordering food.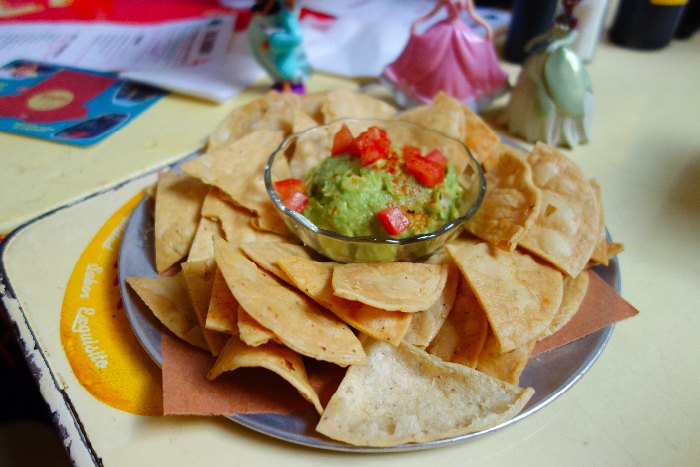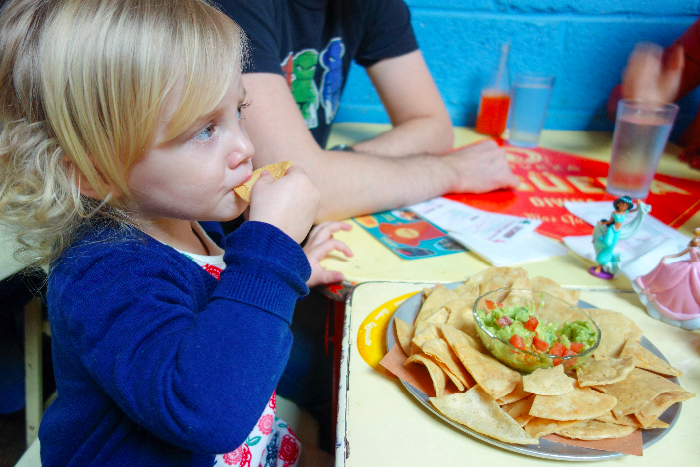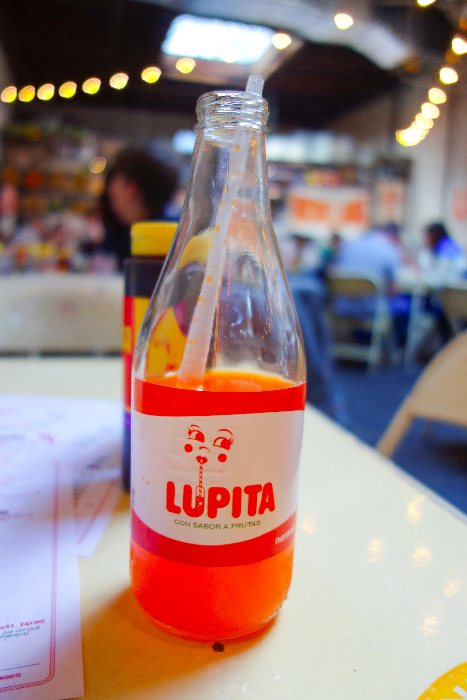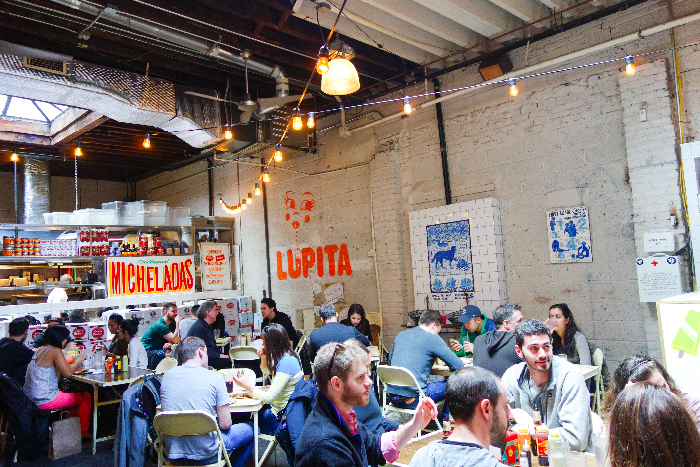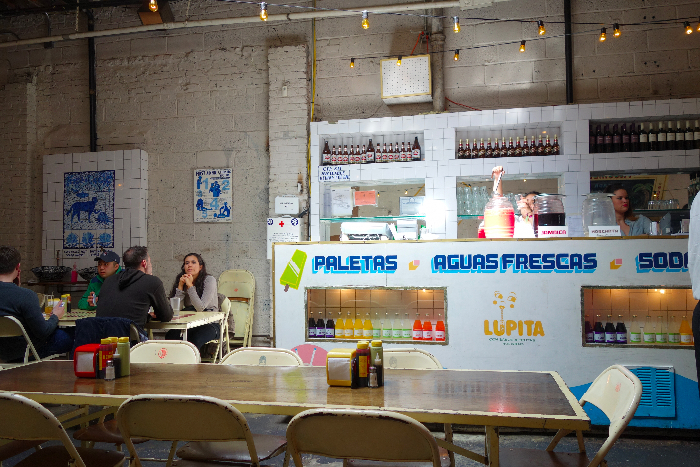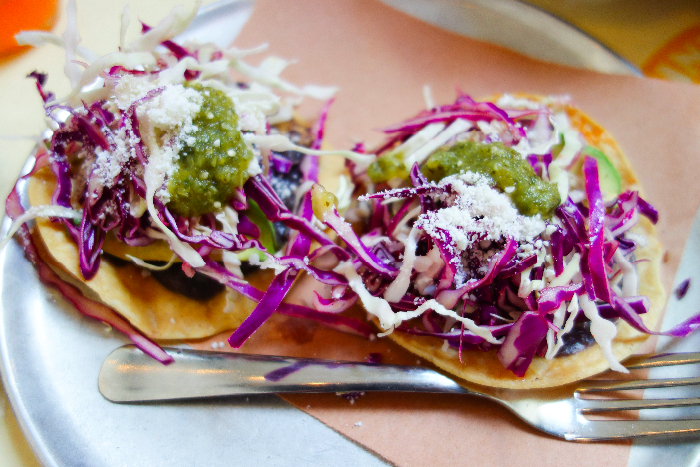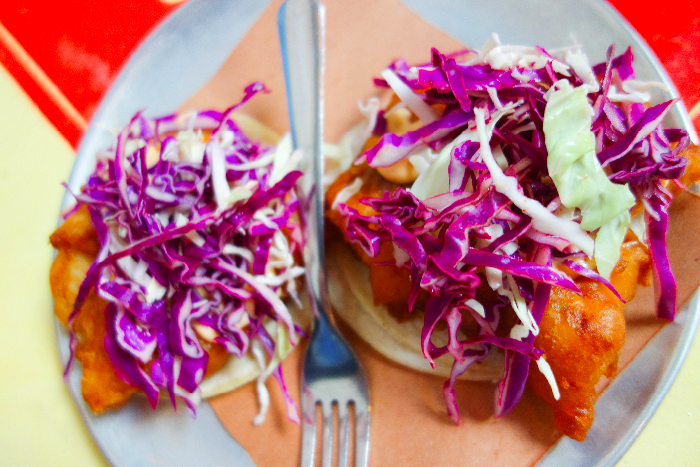 Last Bite: Tacombi serves up homestyle, beach-inspired Mexican cuisine in Nolita. Take friends on the prowl for a trendy lunch. Wriggly kids are welcome.
Highchairs: Yes.
Stroller storage: Yes.
Easy access: Yes
Change tables: No.
Kids' menu: No.
Tacombi
267 Elizabeth St.
New York, NY
Phone: (917) 727 0179
Prices: $$
Hours: Sun-Wed 11am-12AM, Thurs-Sat 11am-1am. Now open for breakfast Sat & Sun 9am-1pm
Get Directions