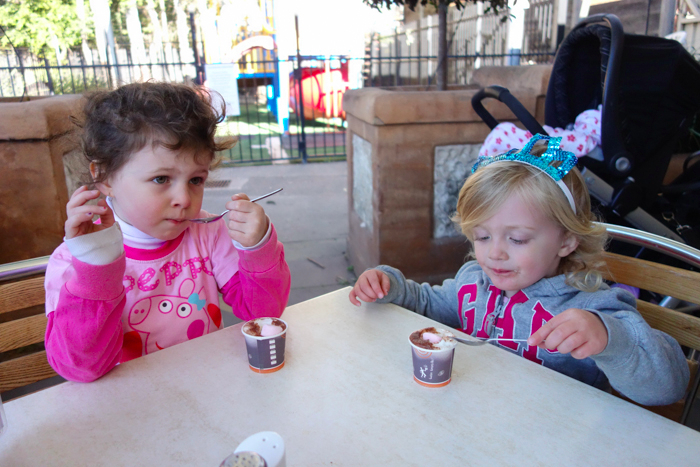 I love nothing more than a good surprise. And that's exactly what I found inside Flower Power Moorebank. When a friend suggested we take the kids to lunch and play inside Flower Power, I was somewhat dubious. She was, however, absolutely correct in every way.
The Garden River Cafe, inside Flower Power Moorebank, serves up delicious fresh food for the whole family. They have a daily breakfast and lunch menu, which includes a kids' menu. The cafe looks out over the garden area, filled with gorgeous leafy plants, so the it's a peaceful place to stop for a bite and coffee. Attached to the cafe is a fantastic little fenced-in playground, perfect for preschoolers.
We ordered babyccinos as soon as we arrived to satisfy the kids. They came in cute, non-breakable cups with marshmallows on the top. Our hot chocolate and coffee arrived quickly and soon the whole party was revitalised and ready to play.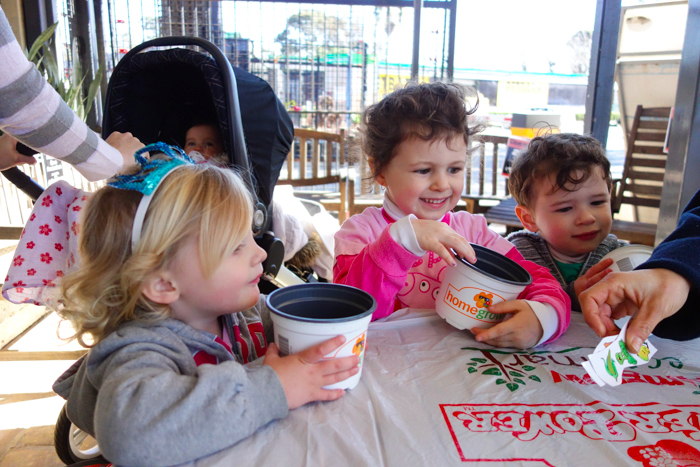 We visited during the school holidays when Flower Power were running a special family gardening program. Every day between Monday 7th July and Friday 11th July 2014 Flower Power stores in NSW are holding a free gardening class for kids at 11am. Classes are suitable for kids aged three and over (with a parent helper). Each child gets to decorate their own pot and plant a seedling to take home. Our kids were offered the choice of a vegetable or flower to start their own home garden.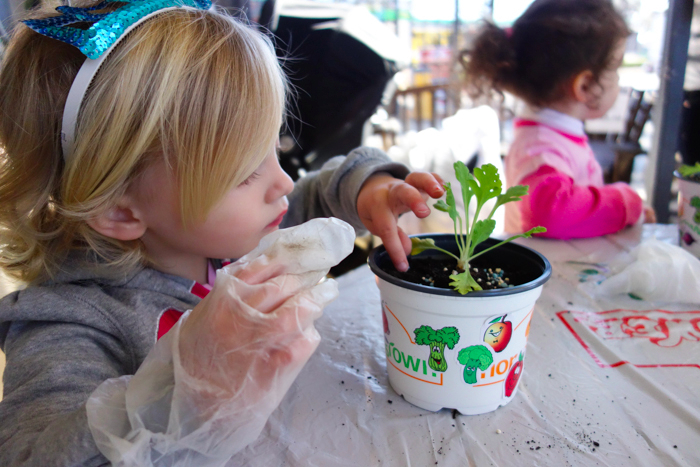 The class was run by a sweet, patient staff member. Two of the kids in our group were under three and were still able to participate and enjoy themselves. They were all so proud of their new plants at the end of the class.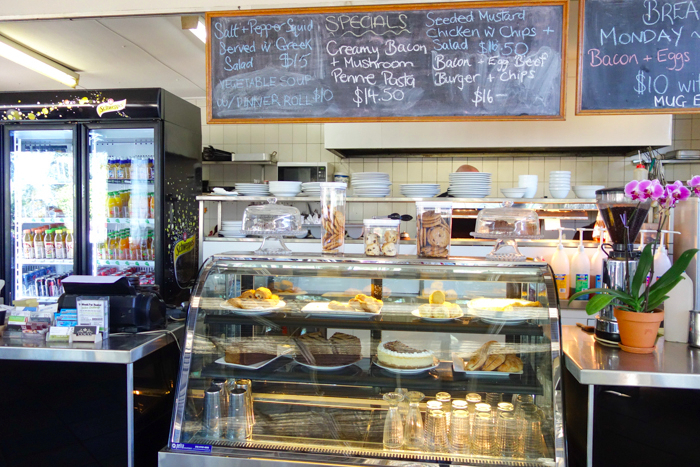 Once we'd potted our plants, it was time for lunch in the cafe. We set up at the corner table closest to the playground so the kids could play while we waited for the food to arrive.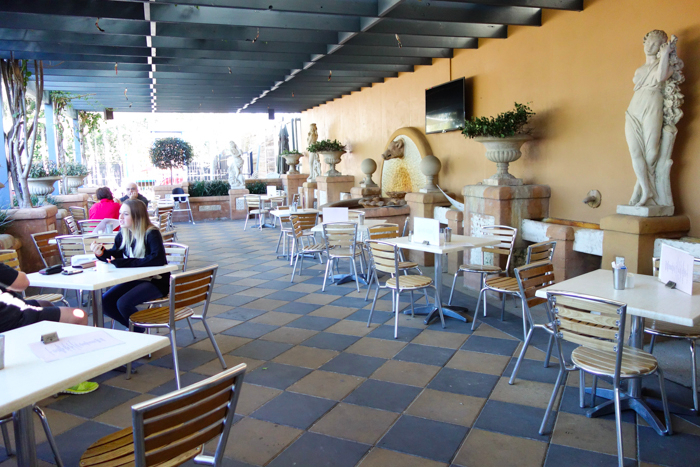 All of our meals were beyond what I'd anticipated I'd receive at a gardening shop. My haloumi mediterranean vegetable stack ($16) was absolutely delicious, and I could have gone back for a second one. Excuse the lack of photos, eating was done while chasing the children around the garden. Yes, we're still working on sitting down at a cafe for lunch …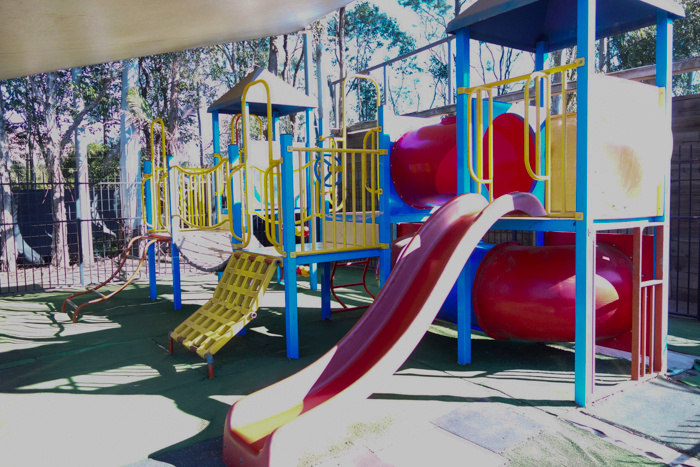 After another big play session, it was time to go home, with our exhausted, content children. Victory! A successful, fun outing for us all. We will be back.
Last bite: Great food in a casual environment with plenty to entertain the kids.
Highchairs: Yes.
Stroller storage: Yes.
Easy access: Yes.
Change tables: No.
Kids' menu: Yes.
Garden River Cafe
122/124 Newbridge Rd
Moorebank
Phone: (02) 9734 7795
Hours: Daily
Get Directions