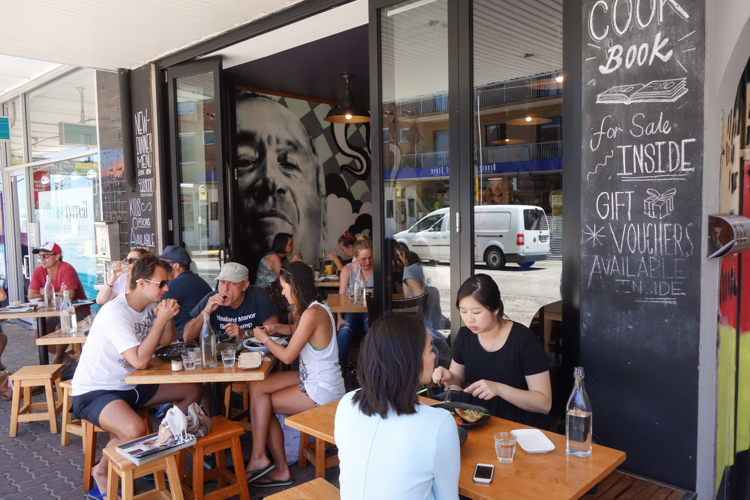 Three Blue Ducks is a tiny restaurant up the hill from Bronte Beach. Even though it's away from the main crowd of sun seekers, be prepared for a wait as this popular eatery is always busy.
The focus at Three Blue Ducks is local produce. A lot of their fresh ingredients come straight from their on-site garden (more on that later). Where possible, they use organic, Fairtrade, biodynamic and locally sourced products.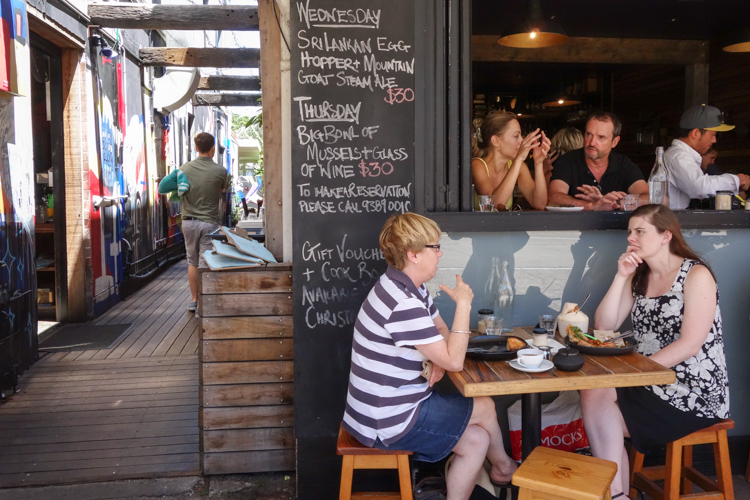 The Three Blue Ducks team also works with the local community to promote sustainable food practices by supporting initiatives such as Grow it Local, and setting up footpath herb gardens for all to share. All of the restaurant's organic waste is collected and composted by locals, and local community gardens, which, in turn, grows food for local families. They also have a rooftop solar power system for use in the kitchen and dining areas and all cleaning chemicals are eco-friendly, non-toxic and biodegradable, and they use biodegradable takeaway containers.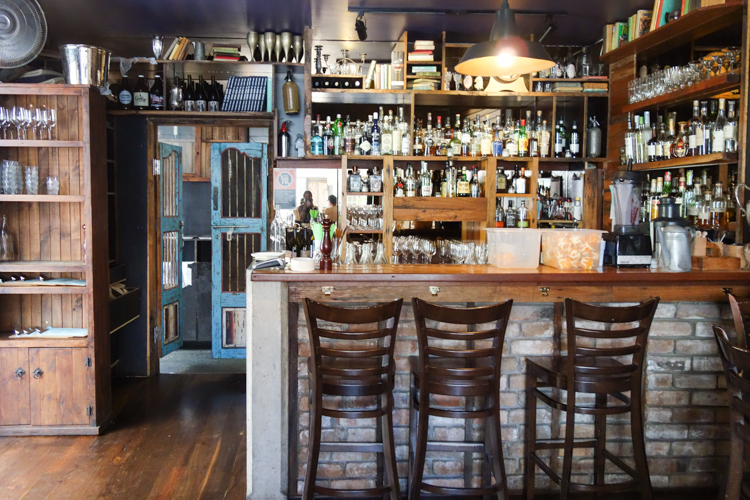 We met at Three Blue Ducks with friends for a week day lunch when it was easier to get a table. The wait staff were very friendly, and happily found is a great table where we could all fit comfortably by the window.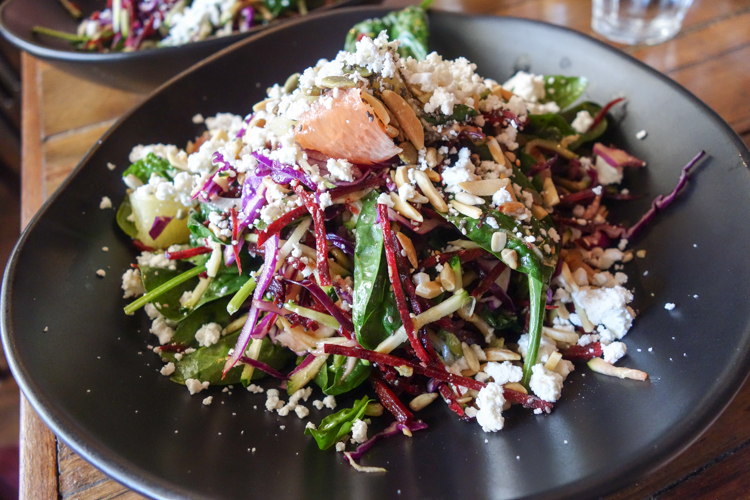 Our group ordered: Raw Salad of Spinach, Beetroot, Fennel, Red Cabbage, Pomegranate, Parsley, Goats Cheese with Bird Seed Mix and Chardonnay Vinegar ($22), special of the day: Fish Cakes, Steak Sandwich with red pepper mayo, tomato, onion marmalade and rocket ($18), kids' milk shake and friand.
My salad was huge and full of nutritious things. It was fresh, light and crunchy. Absolutely delicious.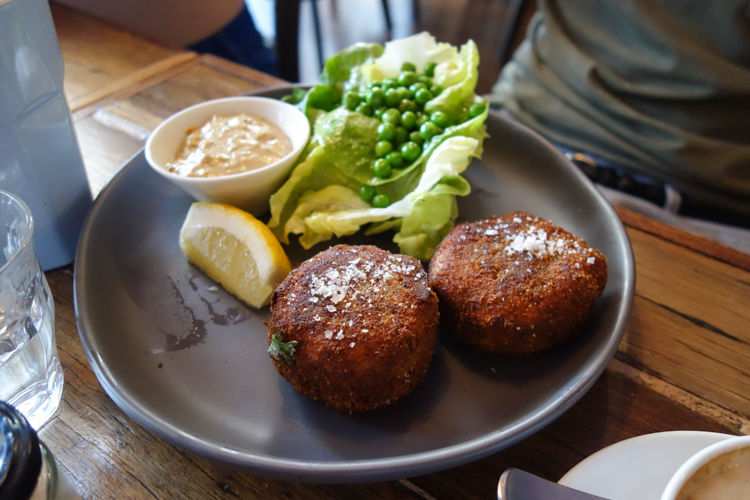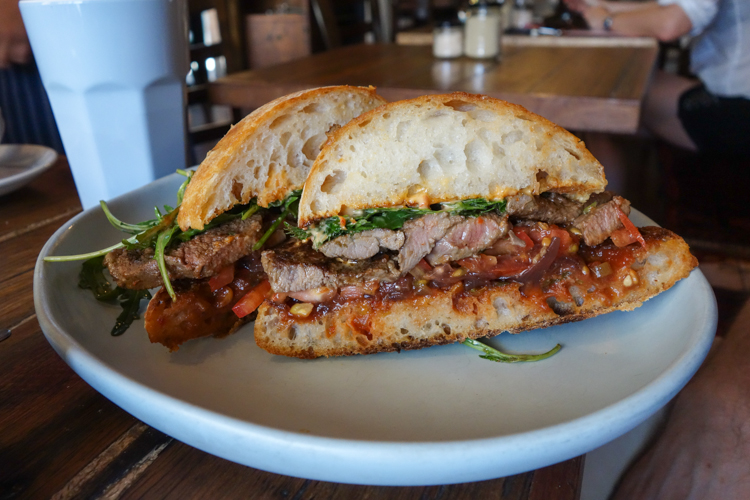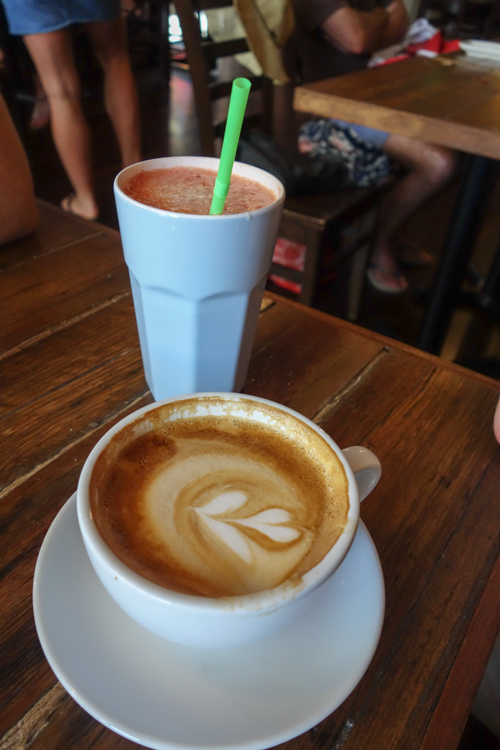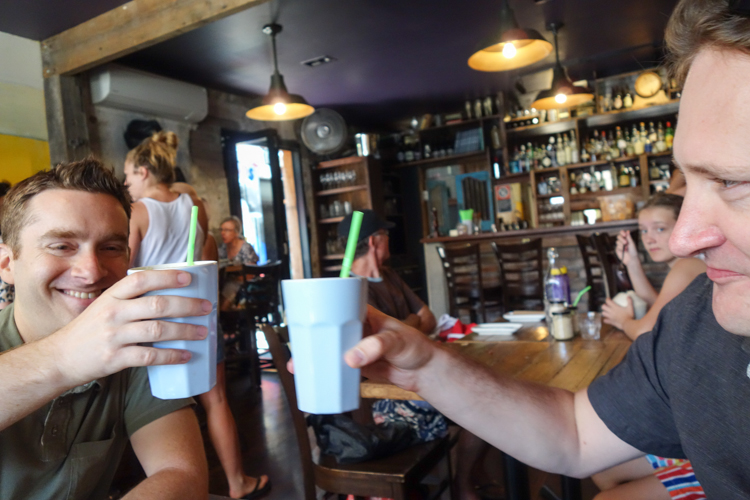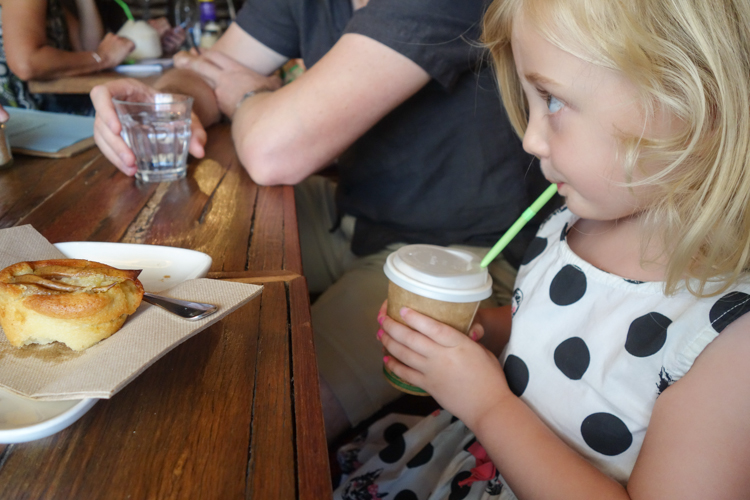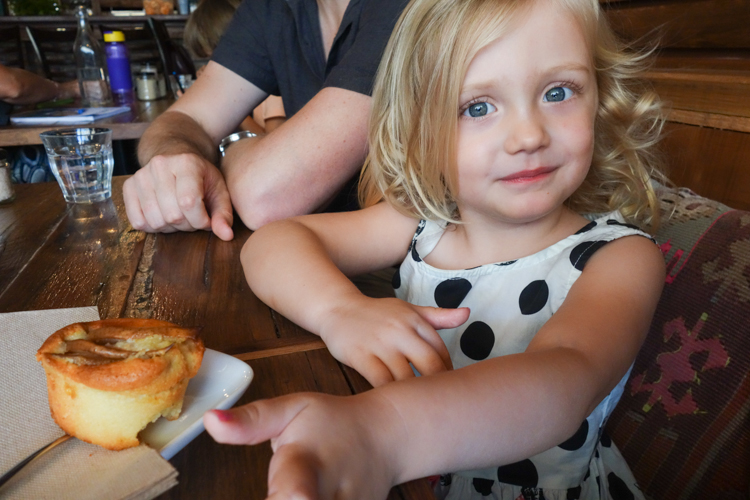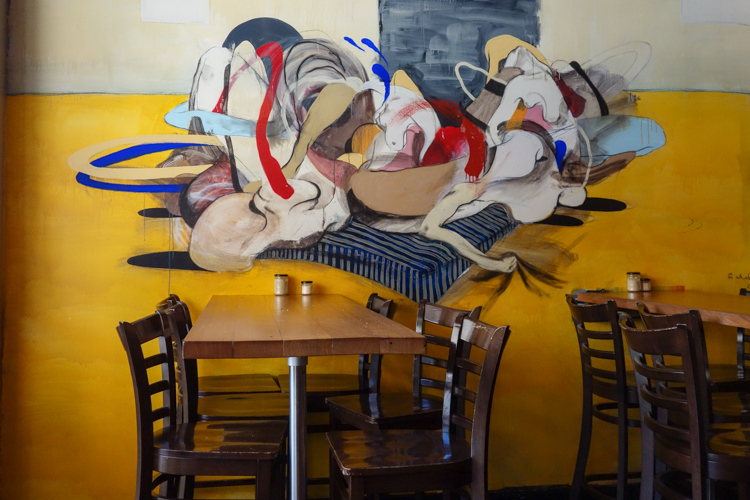 Follow the alley down past the bathrooms to find a little garden area that kids can explore.
Watch out for bees!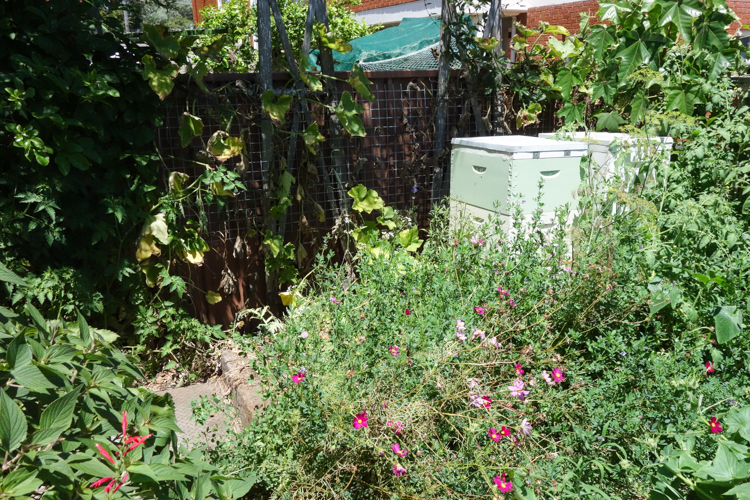 The garden is full of herbs and vegetables – fun for teaching kids where their food comes from and what they look like before they're picked.
And chickens are always a favourite! The back garden area is a great place for kids to get their energy out while parents are enjoying a relaxing brunch.
Highchairs: No.
Stroller storage: No.
Easy access: Yes.
Change tables: No.
Kids' menu: No.
http://www.blackstarpastry.com.au/" target="_blank">Three Blue Ducks
143 Macpherson Street,
Bronte NSW 2024
Phone: (02) 9389 0010
Prices: $$
Hours: Sun-Tues 7am-3:30pm, Wed-Sat 7am-12am
Get Directions