As a vegetarian, a good (non-meat) meatball is hard to find. Obviously. When I read that The Meatball Shop served vege meatballs as well as a wide range of vegetarian sides and options, I was there the next day. Or a few weeks later, when I got the chance – doesn't sound as good though, does it?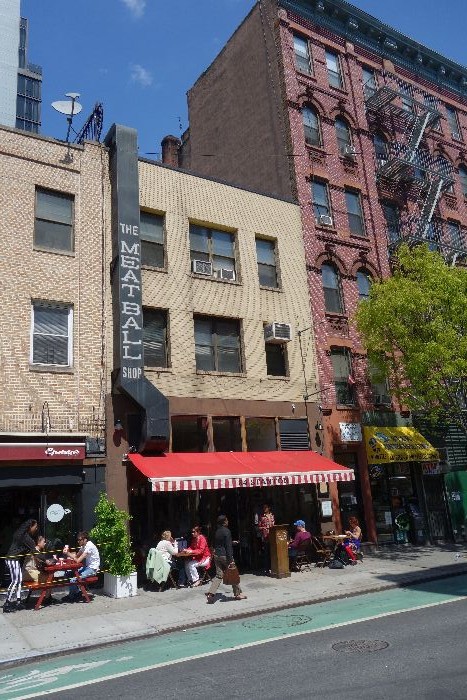 The Lower East Side Meatball Shop is right near Alec's office, so Cheese and I dropped by one Friday to take him to lunch. I walked right past it twice before realising it had no signage at ground level. Look up people, so you don't look like the fool I did.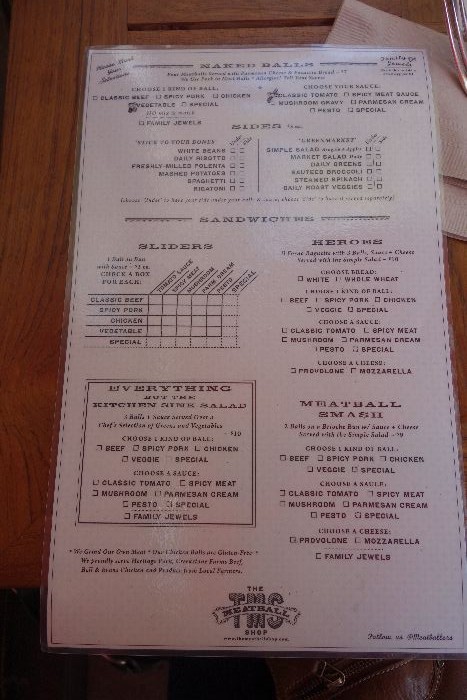 I adore any menu where I can pick and choose exactly what I want. I especially love when I can tick boxes so the server doesn't get confused by my accent.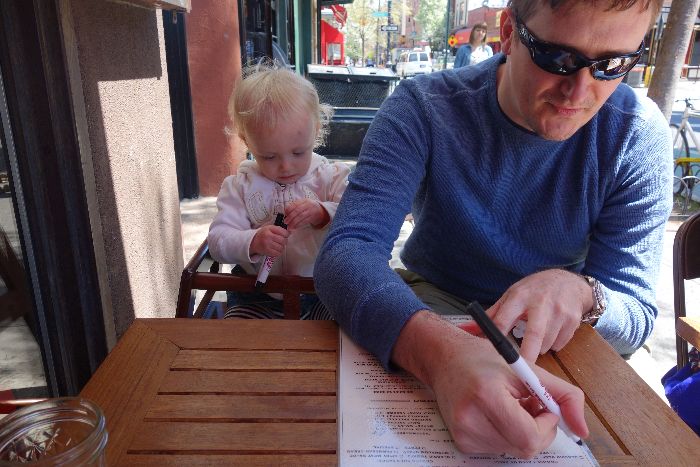 We chose the naked balls (snigger) and two sides – mashed potato and steamed spinach.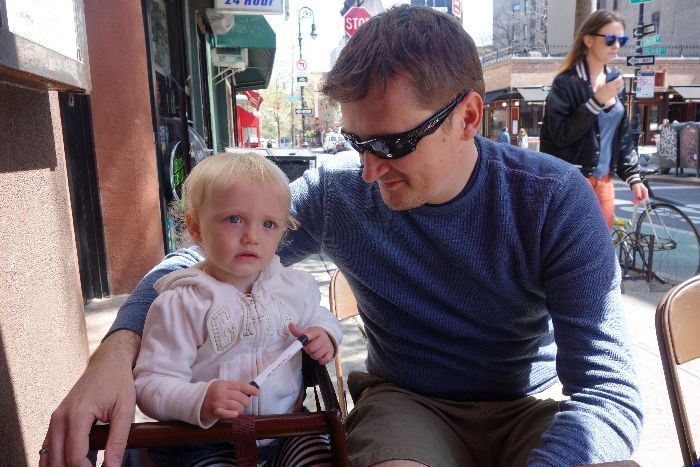 It's worth noting here that we had an outdoor table as it was the best option with Cheese. The interior looked a bit small to squish in with a toddler and all of her gear. The helpful staff did store our stroller somewhere though – perhaps through some door that opened up into a magical portal of extra storage space.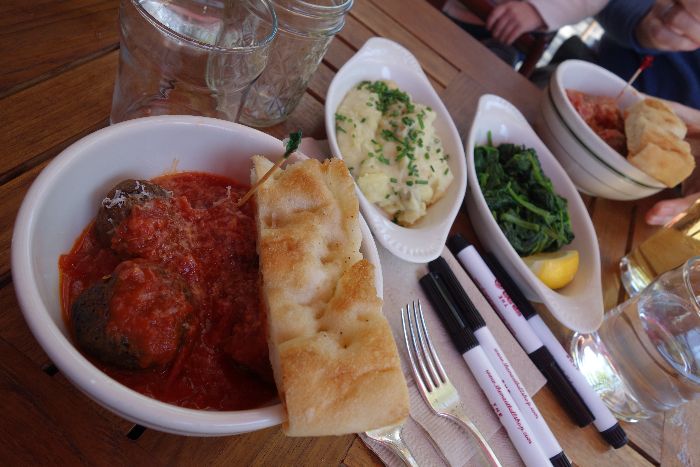 The food arrived really quickly . It didn't look like a huge amount, but afterwards I was so full I thought my stomach would explode.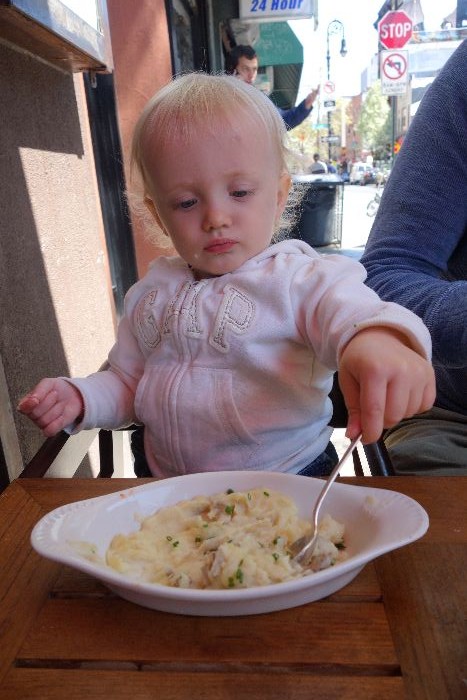 We gave Cheese some of the vegetarian meatballs and spinach, but all she was interested in was the mashed potato. What can I say, the girl loves carbs.

Last bite: The Meatball Shop is for carnivores and herbivores alike. Come hungry, pack light and be prepared to squeeze in and eat big.
Highchairs: Yes.
Stroller storage: Minimal.
Easy access: It's a bit tight, but no stairs.
Change tables: No.
Kids' menu: No.
The Meatball Shop, 84 Stanton
84 Stanton St
New York, NY
Phone: {212} 982 8895
Prices: $$
Hours: Sun-Thur 12pm-2am, Fri-Sat 12pm-4am