Entering Sugar and Plumm is like stepping into a a modern day Willy Wonka Land. Bright, cheerful and colourful, with delicious-looking sweets. Even as an adult, the candy land that is Sugar And Plumm has a strong allure for me, evoking memories of childhood candy stores, long summer days and running wild with friends.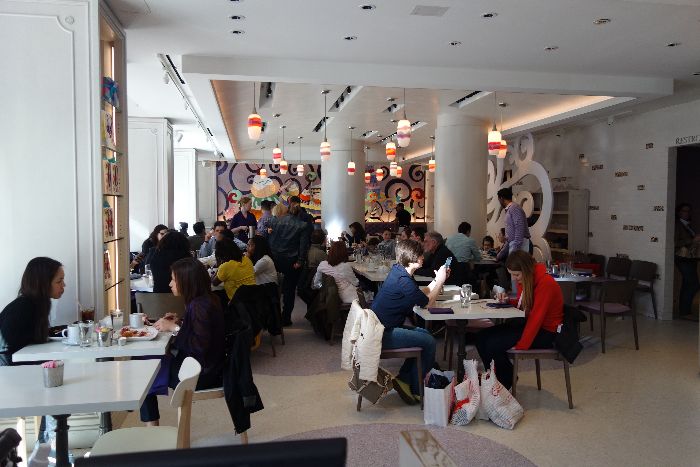 Sugar And Plumm is divided into two sections – the restaurant and store. On weekends expect to wait for a table, so get there early or leave your name and hope you get seated before the kids lose the plot (or talk you into buying a pile of candy from the store).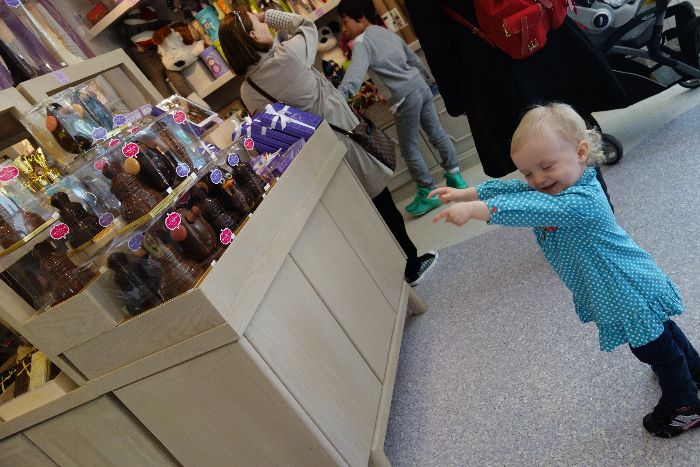 The good news is that they serve treats like ice-cream, macarons and cake in the store section, so if they're crazy busy on the day you visit, you can always grab something sweet to eat in the park, and come back another day to sit down in the restaurant.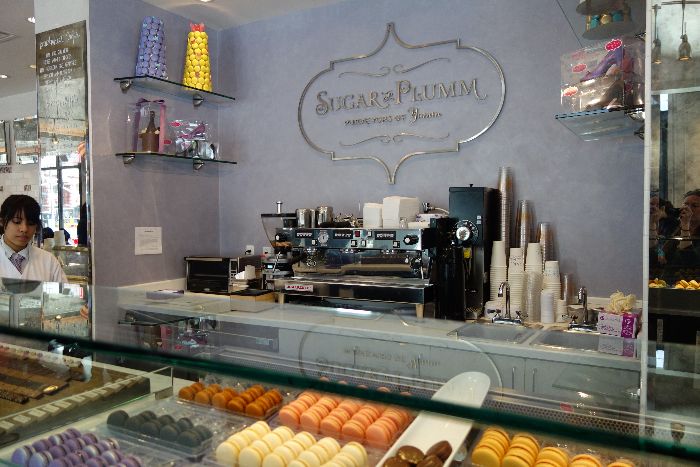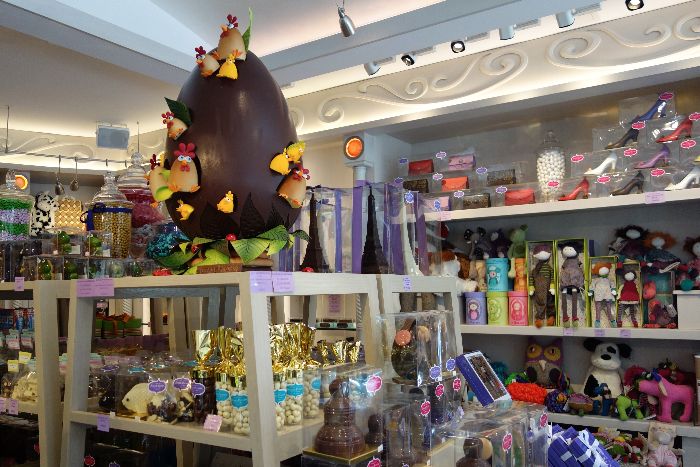 Once seated, everything runs smoothly. Cheese is brought a sippy cup with water, crayons, and a kids' menu she could colour in.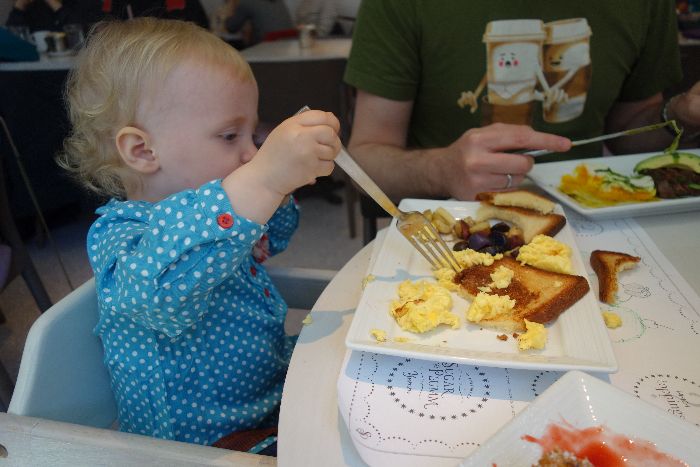 One tip – if your kid is eating with cutlery and not yet ready for an adult fork, bring a toddler fork with you. Cheese stole my fork and tried to stab herself in the throat with it, trying to feed herself scrambled eggs.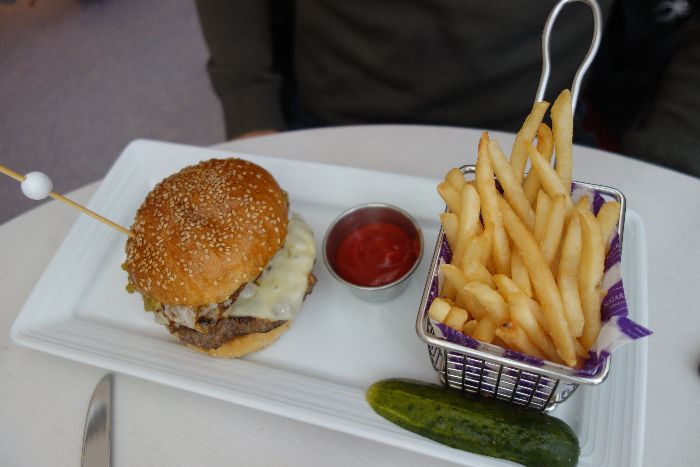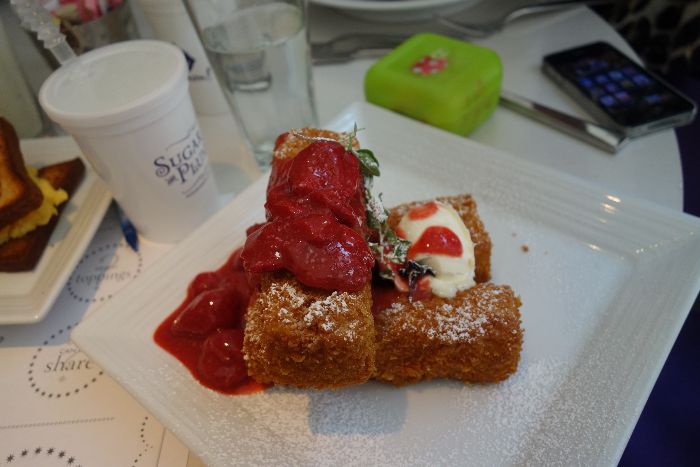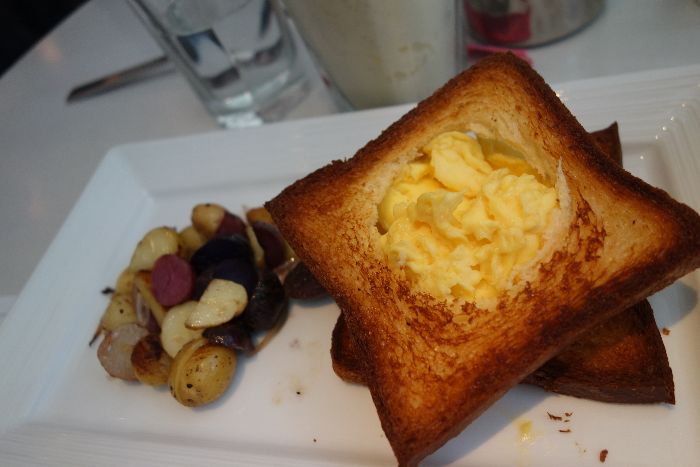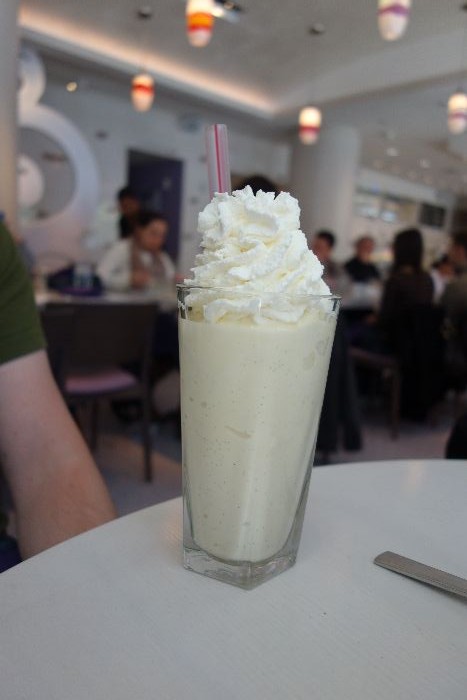 We ordered a range of dishes, including burgers, the crunch toast, wholegrain salad (vegan and gluten-free) and a vanilla Plain Jane shake. Everything came out quickly and was well-cooked, as you'd expect from a quality restaurant. Cheese was given the eggs-in-a-basket, scrambled eggs in brioche toast, which came with another sippy cup (filled with milk this time). She loved the eggs but found the brioche toast too hard and crispy to eat.
Last bite: A crowd-pleaser for kids of all ages, get in early to secure a table, and enjoy a family-friendly meal that will leave everyone with a sweet taste in their mouth.
Highchairs: Yes.
Stroller storage: Yes – on a weekday, plenty of room for giant strollers. On weekends, stick to one that folds.
Easy access: Yes.
Change tables: Yes.
Kids' menu: Yes.
Sugar and Plumm
377 Amsterdam Ave
New York, NY
Phone: (212) 787 8778
Hours: Mon-Fri 9am-10pm, Sat-Sun 8:15am-11pm