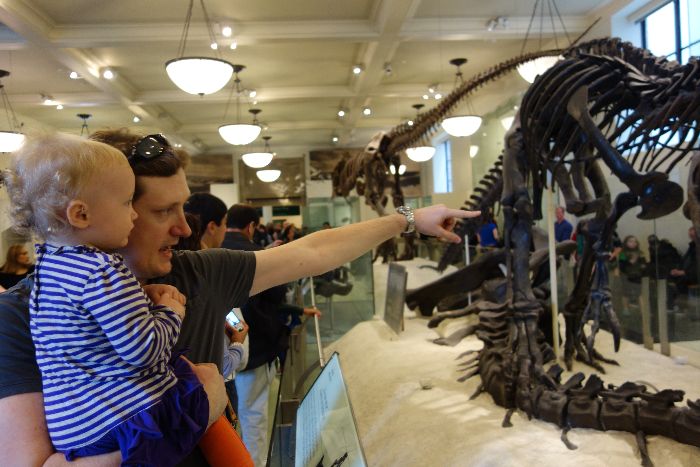 One of the best places to take kids of all ages is the American Museum of Natural History. We've been taking Cheese there since she was in utero – true story. Whether you're taking your baby, toddler or bigger kid, there's literally something for everyone to enjoy. Babies are happy to look at ceiling fans, so the constant changing scenery of exhibits makes them happy to just watch everything pass by. Toddlers love the dinosaurs and giant whales, and bigger kids can get involved in the exhibits.
Before a trip to the museum, you really need to food up to get through the day. Instead of eating at the museum cafe, check out these nearby restaurants that you and the kids will all enjoy.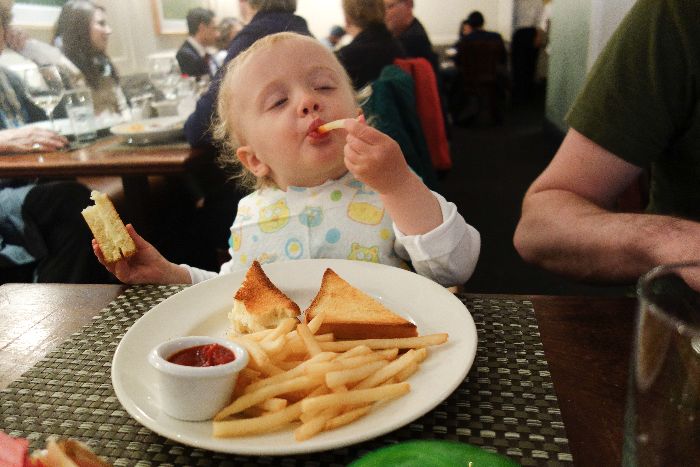 Best elegant dining: Sarabeth's West
Book a table for a finer dining experience at Sarabeth's West, where kids are welcome (and usually present, in abundance!). Try their four flower juice and the ricotta pancakes or omelette. No need to order for toddlers – they'll steal your delicious brunch right off your plate. Ask for a kid's sippy cup to entertain young ones and buy you a bit more time.
Sarabeth's West
423 Amsterdam Avenue (80th Street)
New York
Phone: (212) 496 6280
Hours: Mon-Sat 8am-10:30pm, Sun 8am–10pm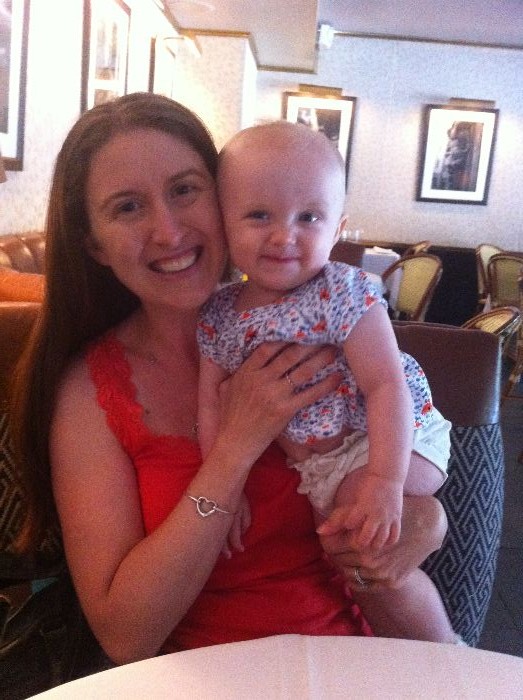 Best Friendly Staff: Isabella's
Not only is the food amazing at Isabella's, but the staff really go above and beyond to make families feel at home. Waitstaff happily entertained Cheese when we last visited, as well as delivering fast service and perfectly cooked food. FYI I had an omelette and it was devine. Last tip: be sure to book a table as they're super popular and get busy on weekends.
Isabella's
359 Columbus Ave
New York
Phone: (212) 724 2100
Hours: Mon-Fri 11:30am-10pm Sat-Sun 10am-11pm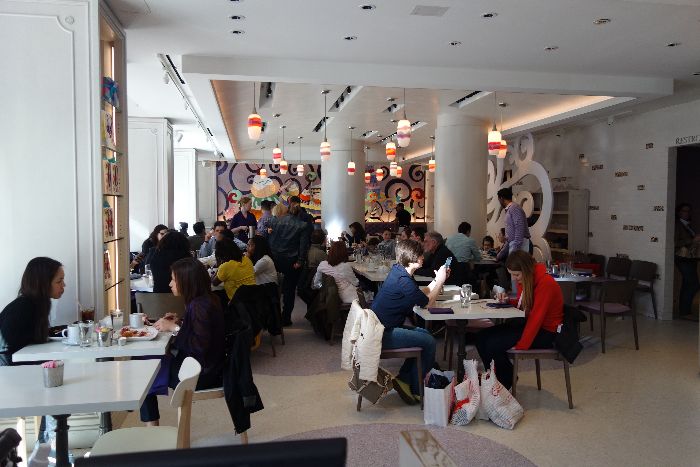 Most appealing to little (and big!) kids: Sugar and Plumm
"Purveyors of yumm", Sugar and Plumm are bright, cheerful and full of treats. They deliver a great brunch menu, sure to delight everyone in the party, regardless of their age. Kids are catered for with an innovative menu, sippy cups, crayons and a menu to colour in. The drawback: no reservations, so expect a long wait on weekends.
Sugar and Plumm
377 Amsterdam Ave
New York
Phone: (212) 787 8778
Hours: Mon-Fri 9am-10pm, Sat-Sun 8:15am-11pm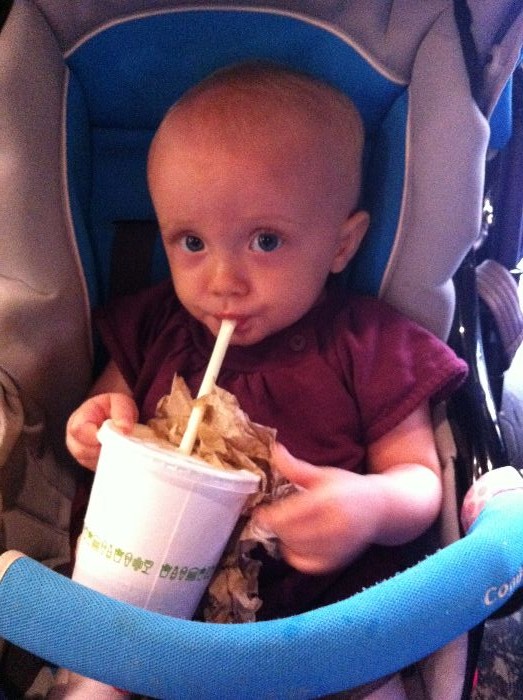 Best fast food option: Shake Shack UWS
Fast food doesn't necessarily mean bad food, as proven by the ever-popular Shake Shack. Right outside the museum, and only a block from Central Park, this is the best bet if you're in a hurry. Solid burgers, fries and shakes will please most fussy eaters. The shakes are an especially big hit with the toddler crowd. They have high chairs and change tables, plus a downstairs rec room with extra seating, so be sure to check it out if the street level area is packed.
Shake Shack, UWS
366 Columbus Avenue
(at West 77th St)
New York
Phone: (646) 747 8770
Hours: Daily, 10:45am-11pm