A visit to Sarabeth's usually requires a reservation and careful planning. We were super lucky on this occasion to walk in on a Sunday afternoon and be seated straight away, with no reservation.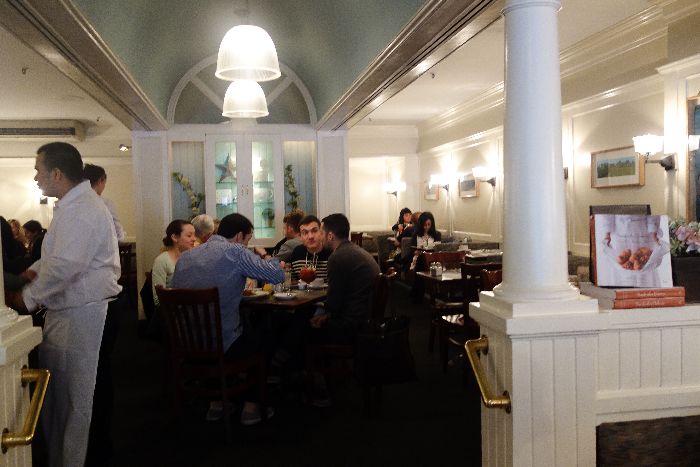 Sarabeth's West has a bit of a different look and feel than the TriBeCa restaurant. It feels slightly more formal, particularly in the upper seating area. While it's still super kid-friendly (when we walked in, there was a table of no less than eight parents each with a baby), the feel of the restaurant is geared more towards adults than families.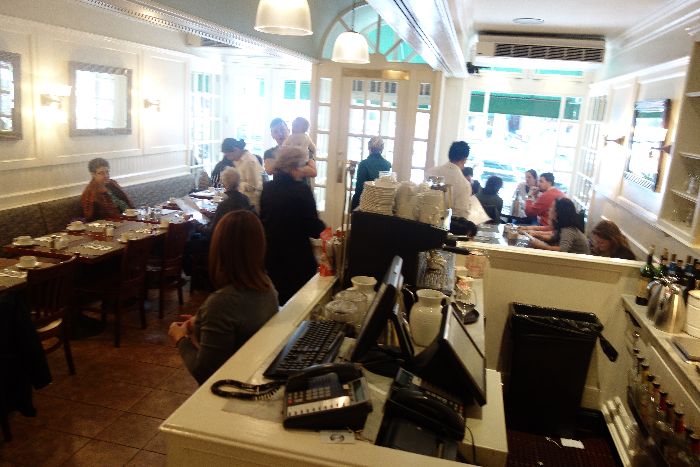 We were all starving, so we promptly ordered Cheese her own meal of grilled cheese and fries. I can neither confirm nor deny whether I ate most of her meal as well as my own. Perk / con of having a toddler – double meals!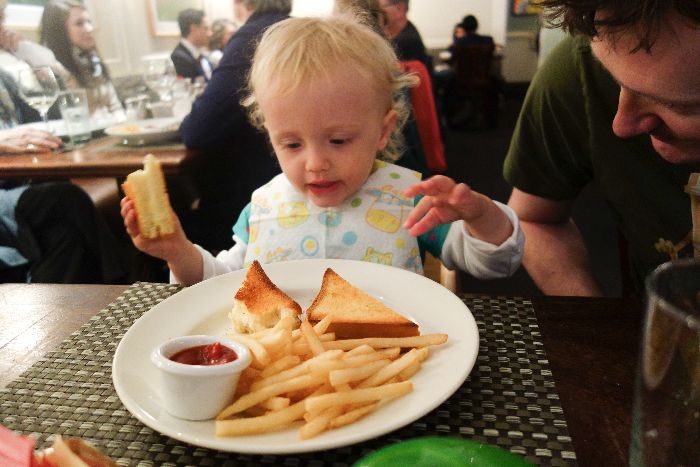 The grilled cheese was tasty (ahem), on a sweet brioche bread. The tomato ketchup is not the best idea for a toddler, but Cheese insists on dipping her fries in it and sometimes eating them.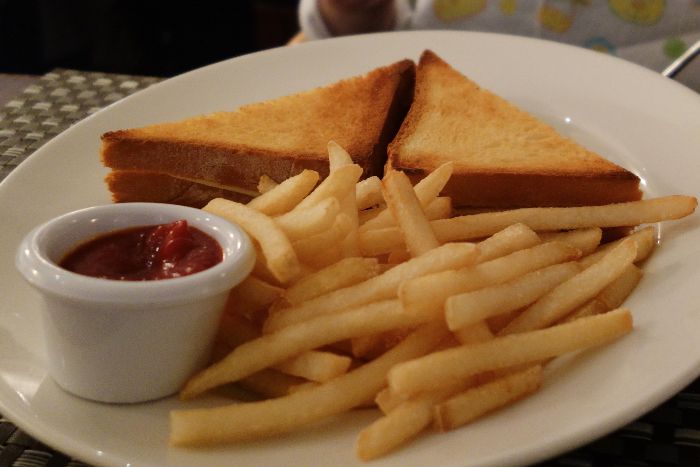 My lemon ricotta pancakes were absolutely delish. Not quite filling enough for lunch, so lucky I had the kid's leftovers as a fall back.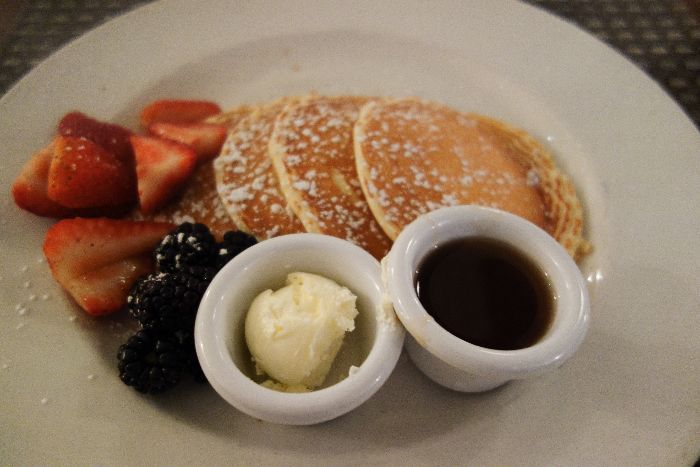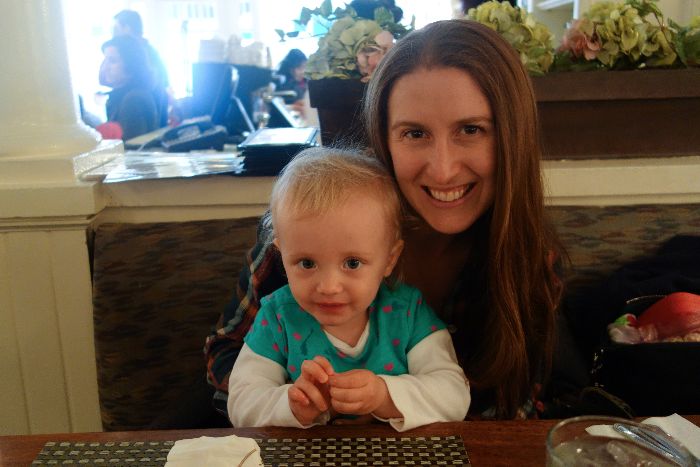 I don't usually order juice, but this time I went with the "four flower juice" on a friend's recommendation. Good call – it was one of the best juices I've ever had. I can't even say why – it was just a taste explosion in my mouth. Order it! You won't be sorry!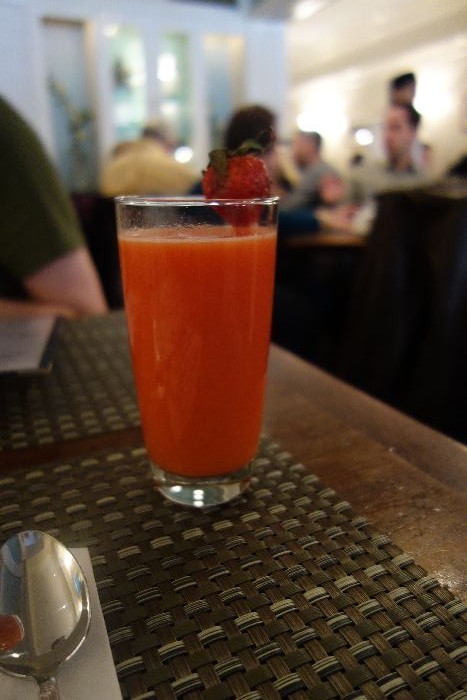 Last bite: Sarabeth's is the perfect pleaser for both kids and parents who want to eat well in a relaxed, but still elegant, restaurant.
Highchairs: Yes.
Stroller storage: Yes, but you'll need to fold it if possible.
Easy access: Yes.
Change tables: No.
Kids' menu: Yes.
Sarabeth's West
423 Amsterdam Avenue (80th Street)
New York
Phone: (212) 496 6280
Hours: Mon-Sat 8am-10:30pm, Sun 8am–10pm