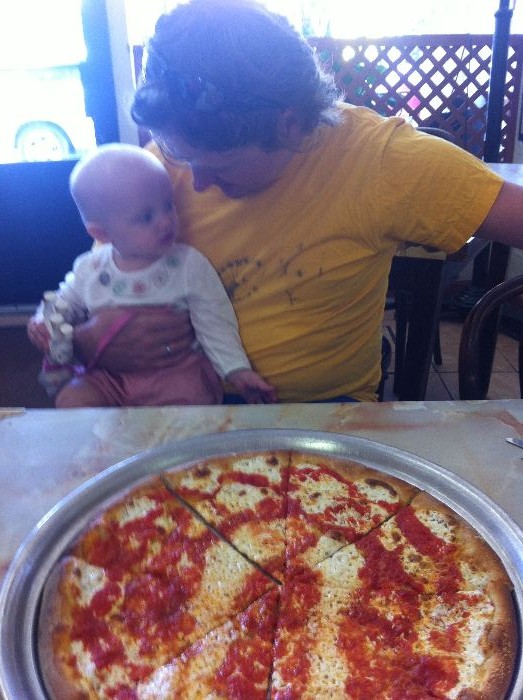 A day trip to Coney Island for most people is about sun, fun and hotdogs. For us however, it is all about pizza at Totonno's, which is quite possibly the best pizza in New York. Big call, I know. But Totonno's has plenty of press to back them up over the nine decades they've been open, as one of the best pies you'll get in NYC.
Let's back up a bit: After hearing about the Totonno's reputation soon after we moved here from Sydney, we were determined to put their pizza to the test. So we decided to make a day trip of it, beginning with pizza and ending with a visit to the nearby NY Aquarium.
We were a bit wary after walking through a few Coney Island back streets, past auto-mechanics, to a nondescript storefront that opened to an old-school diner. Was this really home to one of New York's best pizzas? We were dubious, but decided to stay and try it out anyway. Note to readers — our visit and these pics were taken before the hurricane, and before Totonno's remodeling following the disaster. The pizza however, is exactly the same.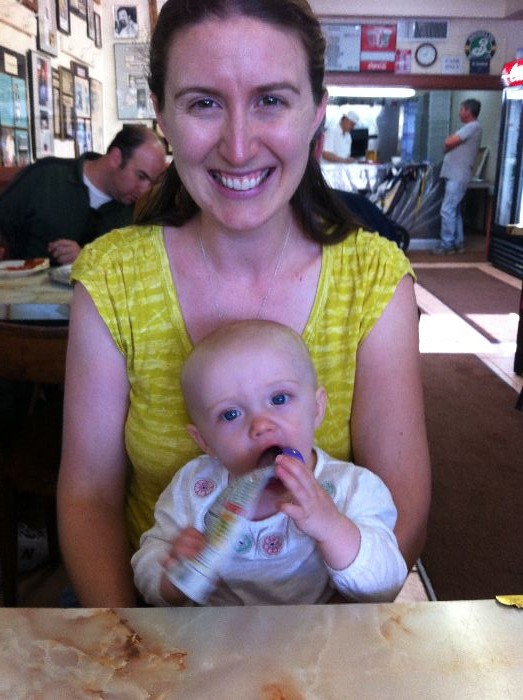 Totonno's is not a fancy place. It's more like your grandma's 1970's-style kitchen—no frills tables and chairs, old pictures on the walls, and the menu spelled out in tiles above the ordering window. The service was also similar to what you'd get at your grandparents' house — friendly and casual, with a strong likelihood that one of the owners themselves would be serving you. (Totonno's is owned by three siblings; Antoinette Balzano, Frank Balzano and Louise Ciminieri; whose grandparents opened the restaurant.) Totonno's was closed for five months after Hurricane Sandy ripped through Coney Island, opening again on March 24 to the rapture of locals and tourists alike.
The pizza itself is MASSIVE. Absolutely huge. We ordered a large, plain cheese pizza ($19.50). Of course we ate every single last bite. With a pizza that good, it's a crime to leave a sad little crust behind. And yes, it is as good as it's reputed to be. The crispy dough, the perfect layering of delicious tomato sauce, and  the dollops of fresh mozzarella cheese: Heaven. Go to Coney Island, just for this pizza. If you want something not-pizza, go somewhere else, as this is the only thing they serve on the menu. Add extra toppings for $2.50 each.
When we visited, Cheese was too young to do anything except gnaw on a pizza crust, which she highly enjoyed anyway. They did have a highchair, but we opted to hold her in our laps.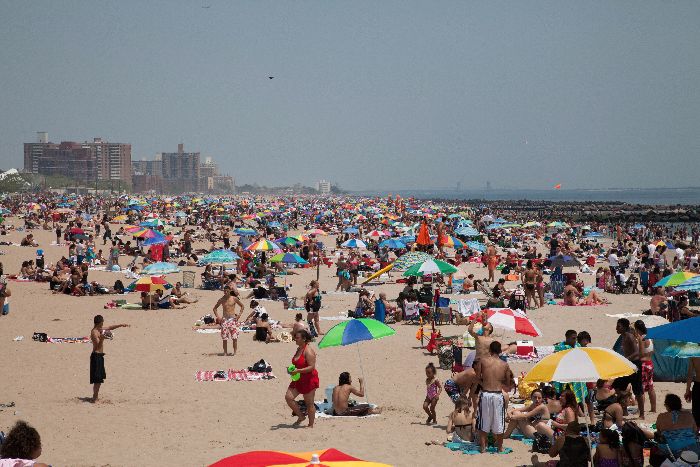 After stuffing yourself with amazing pizza, walk on down to the Coney Island boardwalk to check out the beach and do some people watching.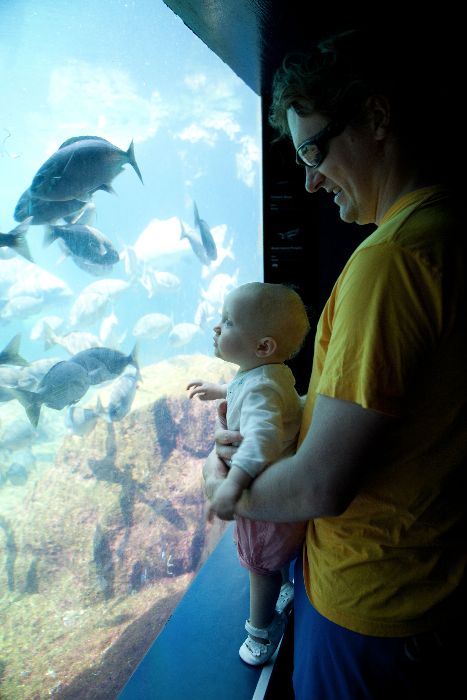 Then wander on down like we did, to the also recently re-opened NY Aquarium (at Surf Avenue & West 8th Street) and get up close and personal with some seriously cute sea life. The aquarium also suffered a beating during the hurricane and is still being rebuilt. Several of the animal exhibits have reopened, like the penguins, sea lions, otters and walruses.
Last bite: A family-owned pizzeria that loves families. Scarf down some of the best pizza in NYC, then check out the also recently re-opened New York Aquarium for the perfect day trip.
Highchairs: Yes.
Stroller storage: Yes.
Easy access: Yes.
Change tables: No.
Kids' menu: No.
Totonno's
1524 Neptune Ave
(between 15th St & 16th St)
Brooklyn, NY 11224
Phone: (718) 372 8606
Price: $$
Hours: Wed-Sun 12pm-8pm