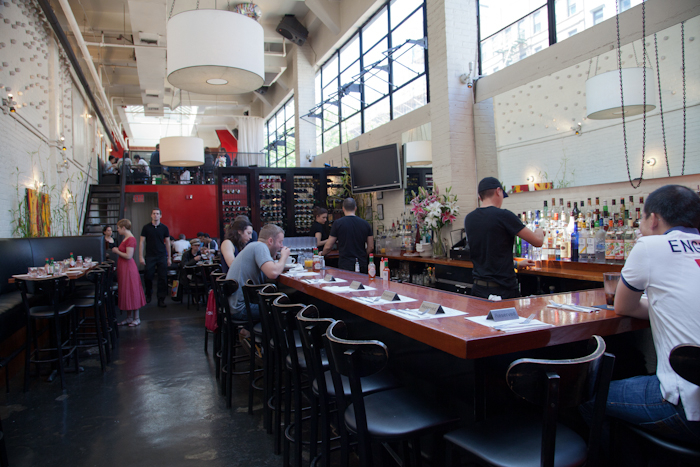 When wanting to book a large table in NYC, your options are limited. For a friend's birthday with a party of nine, we tried out Essex, a restaurant on the Lower East side with a modern, chic design, lots of natural light and a great value-for-money brunch menu.
The brunch menu is a fixed price, $23.95 for your entree plus three bloody marys, screwdrivers or mimosas. They're quite liberal with the drinks, particularly mimosas, and several members of our party think they actually ended up with four each. The drinks aren't super strong, which is good when you're drinking that many cocktails at noon …
We were seated at our table even though we were waiting on the last two guests. The restaurant quickly filled up — clearly word has gotten around that this is a good brunch bet.
While there wasn't a kids' menu, we ordered sides off the menu for Missy E (French Fries and Fresh Fruit) straight away while everyone else decided on their order. Her dishes arrived quickly — two generous servings which we helped her with.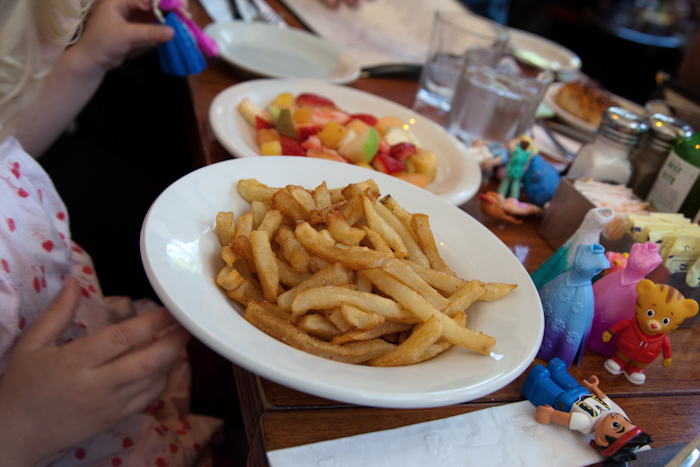 Our party ordered a variety of dishes: Challah French Toast (bananas foster sauce, fresh fruit), Baked Eggs (crisp black forest ham, roasted peppers, shitake mushrooms, Monterey jack), Omelet (spinach, tomato, sheep's milk cheese with mixed green salad and home fries), Short Rib Hash (two eggs any style, duck fat potatoes), Grilled Shrimp & Avocado Salad (poached egg, baby spinach, pico de gallo).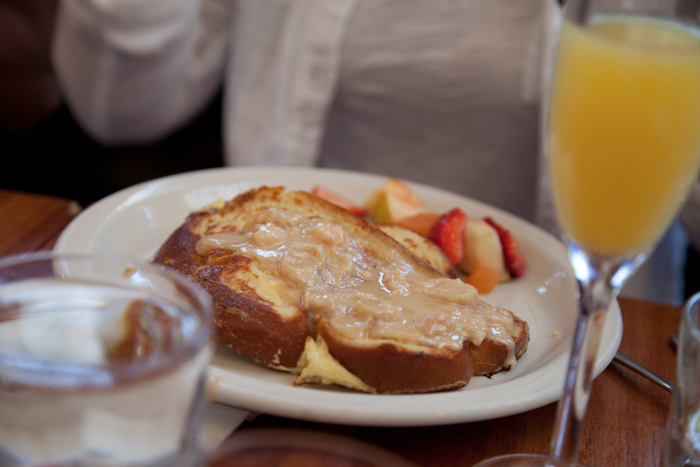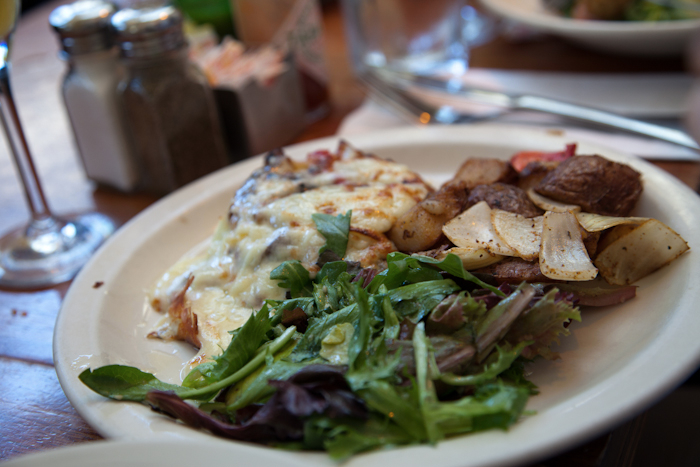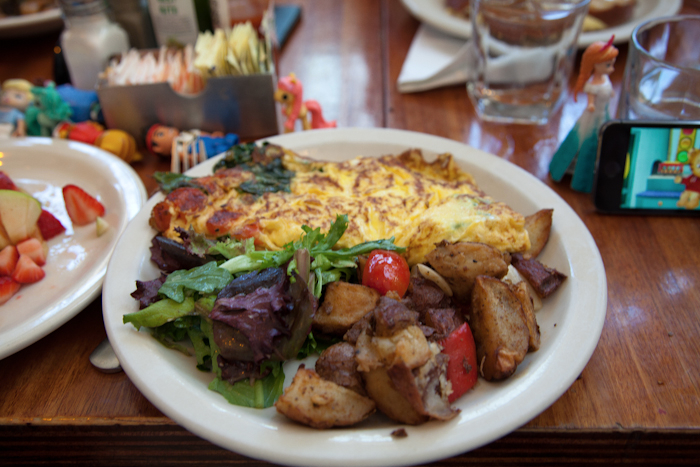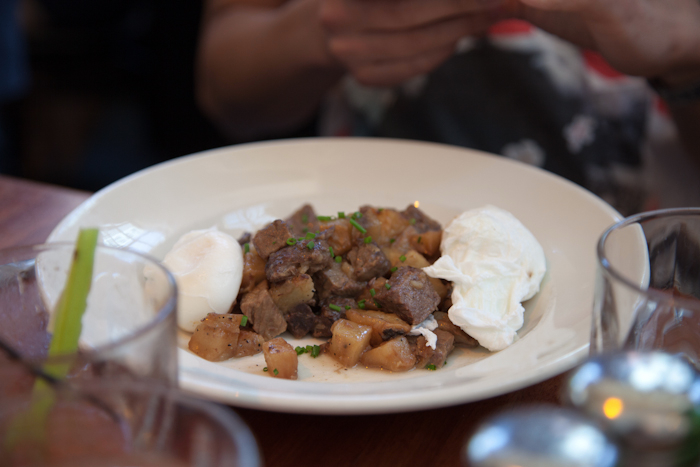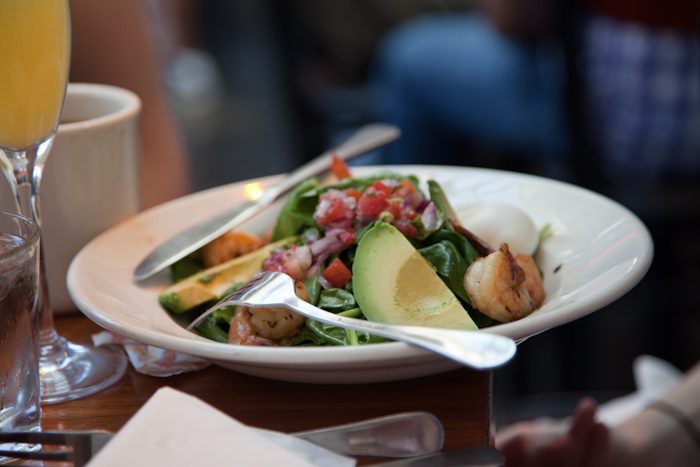 The meals were all a great portion size, with generous amounts of fresh ingredients. My omelet was delicious, filled with tasty cheese and tomatoes, and slightly spicy home fries. The French toast "tastes better than it looks!", and the baked eggs xxxx.
Our server wove in and out of diners with a large jug of mimosas, topping up glasses as soon as they were empty.
Last bite: A great brunch spot for large groups, especially those wanting mimosas with their eggs.
Highchairs: Yes.
Stroller storage: Yes (folding strollers are best).
Easy access: Yes.
Change tables: No.
Kids' menu: No.
Essex
120 Essex St,
New York, NY
Phone: (212) 533 9616
Prices: $$
Hours: Mon-Sat 9am-8pm Sun 10am-6pm
Get Directions
Reservations