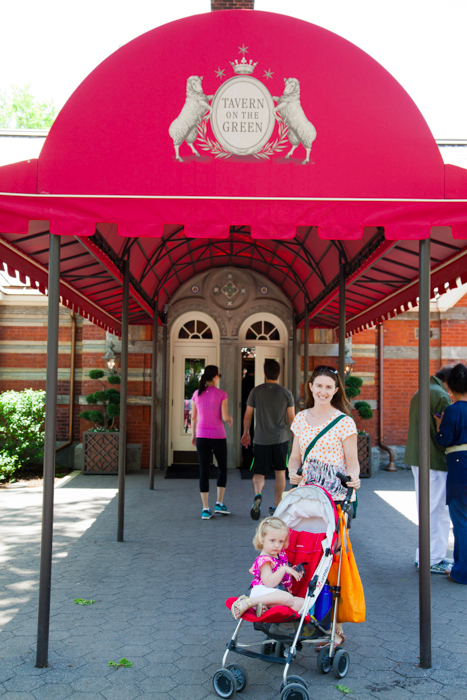 A long time ago, two Australians visited New York City while on holiday. They had a romantic lunch at Tavern on the Green, oohed and aahed at the over-the-top Versailles-like decor, then went on their merry journey. They got engaged, then married, and then, finally, moved to New York City and had an adorable (albeit crazy) toddler. All the while, Tavern on the Green was on its own journey.
Tavern was originally built to hold the sheep that lived in the Central Park Sheep Meadow. In the early 1930s, New Yorkers evicted the sheep, and the building was converted into a restaurant. The restaurant became famous for its decadent Crystal Room, a conservatory-like space decked out with colored-glass chandeliers, stucco embellishments on the ceiling, and numerous flower motifs.
In the restaurant's hey day, during the late 1970s and '80s, Tavern was the place for celebrities to be seen. John Lennon and Yoko Ono, Madonna and Michael Jackson were all guests.

In 2009, the owners of Tavern filed for bankruptcy and the restaurant closed its doors, opening again in April 2014 after a massive refurbishment. The new restaurant barely resembles the old one. Gone is the Crystal Room and abundance of flowers. In its place is a sleek, modern dining establishment with nods to its heritage, such as sheep heads by the fire place, and a carousel-resembling chandelier over the bar.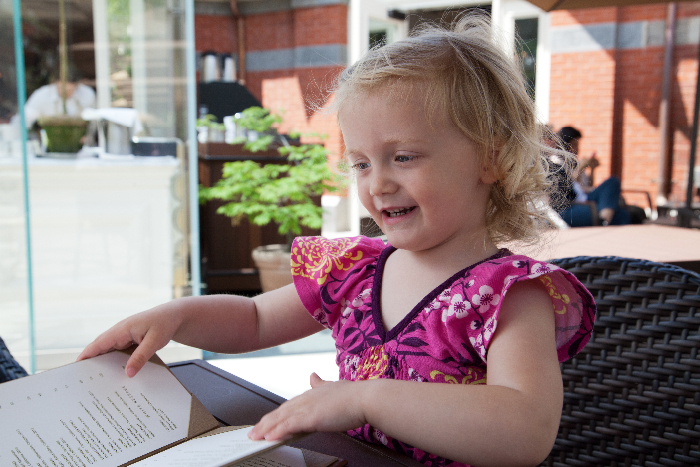 And so it was that this little family of three made their way back to the newly opened Tavern on an absolutely gorgeous spring day. Let me say this from the outset: the new Tavern has amazing staff. The efficient, friendly staff welcomed our wriggly toddler and her tired parents with open arms, and gave us a wonderful table in the courtyard.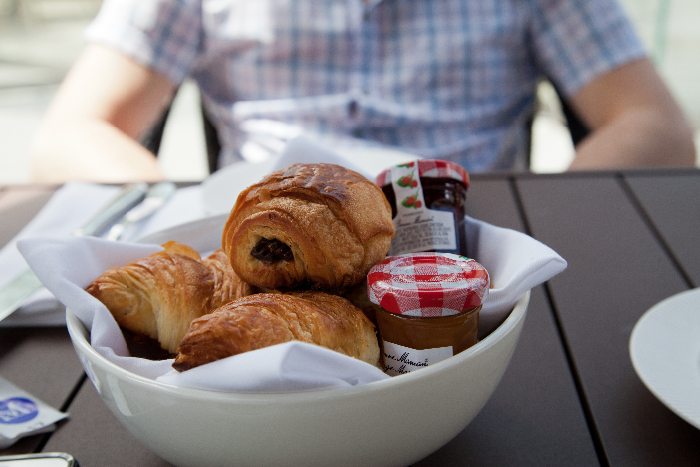 We ordered Assorted Pastries with Cultured Vermont Butter and Preserves ($6) which contained two perfectly-sized plain croissants, two chocolate croissants, a lemon poppy seed scone, butter, and orange marmalade and raspberry jam by my favorite jam-makers, Bonne Maman. We had intended these for Missy E, but they were so good we all devoured them.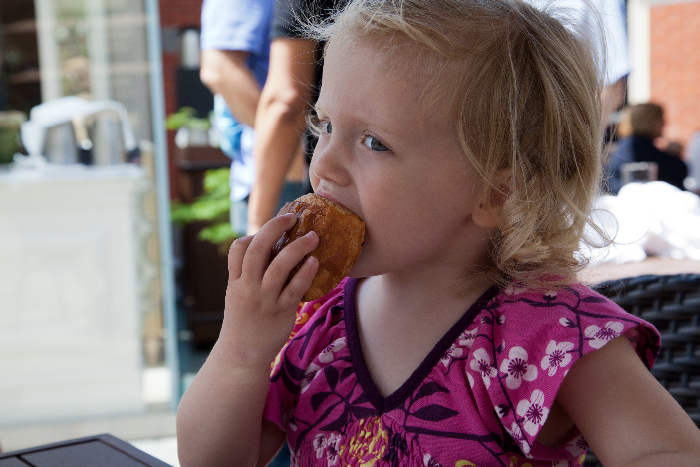 Alec and I both ordered the same dish off the brunch menu: the Scrambled Local Eggs with Fresh Goat Cheese and Chives with Applewood Smoked Bacon and a Sourdough Bruschetta ($21). It came with bacon, which I received on the side and added to Alec's eggs. We added cocktails to the brunch (what's brunch without a cocktail?) and were delighted to receive strong, well-made White Peach Bellinis and Brooklyn.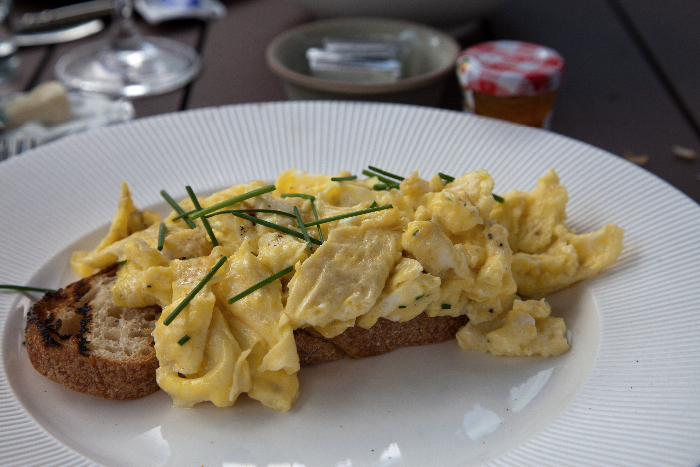 Our eggs on toast were really tasty – fluffy eggs on sourdough, as described. Even better — the meals all came quickly, before Missy E got totally bored.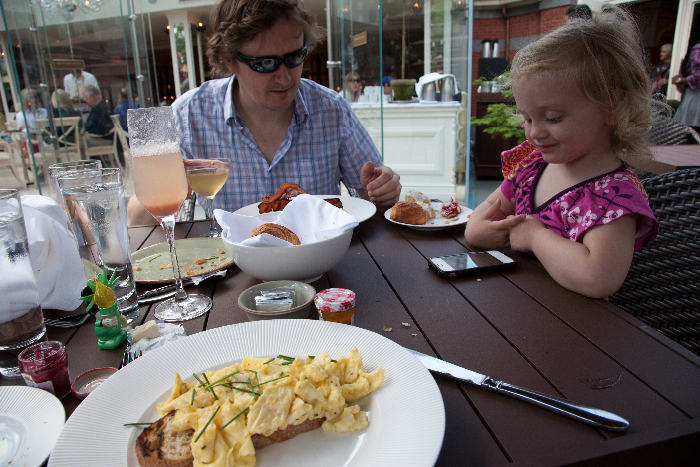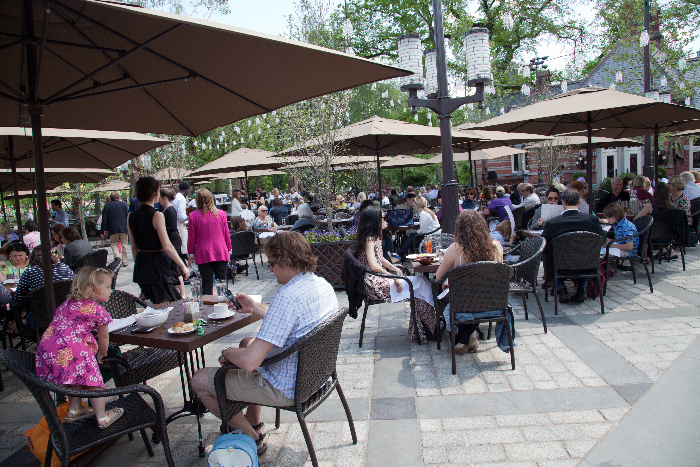 We even went back for dessert – a Brownie Sundae for me, with Fudge Brownie, Caramel Ice Cream, Homemade "Cracker Jacks", Chocolate Sauce ($13), the Spring Pavlova for Alec, with Matcha Curd, Macerated Strawberries and Rhubarb, Chantilly Cream, Tarragon Oil ($12), and a single scoop of vanilla ice cream for E.
My brownie was rich and moist, but I would have liked a bit more ice cream to go with it. I really enjoyed the caramel ice cream however – it tasted like a salted caramel. Alec enjoyed his pavlova, but declared it nothing extraordinary. I think as Australians we're spoiled by the amazing home-cooked pavs we're used to back in Sydney!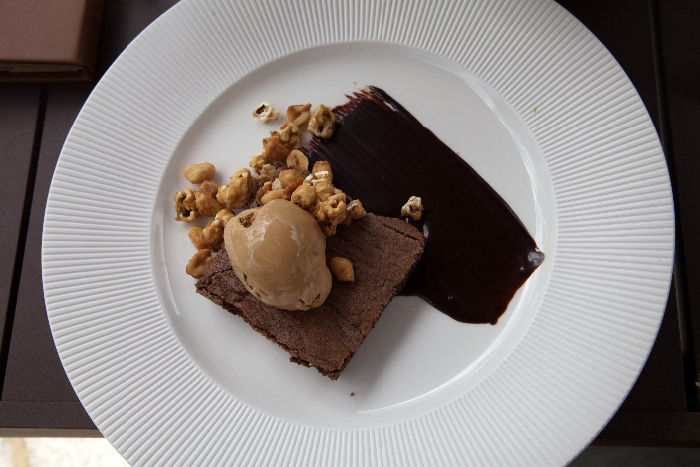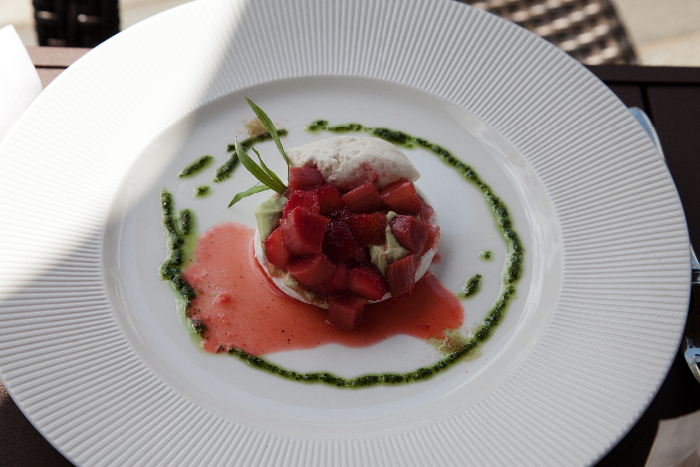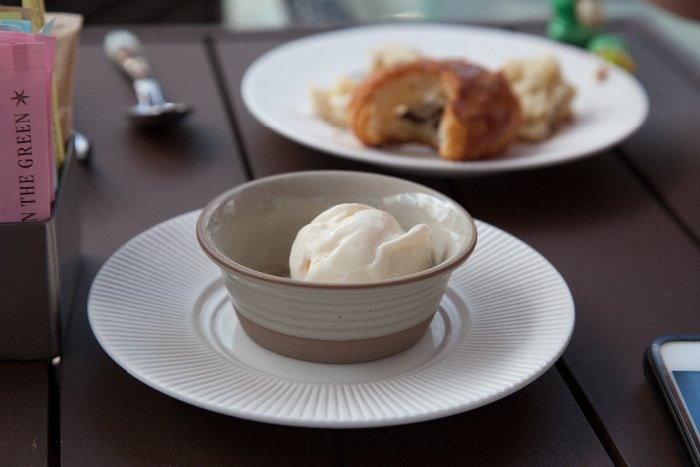 After our lunch, we took a little tour around the restaurant to check it all out. I really liked the bar area with the big booths, so Central Park-goers can drop in just for a casual drink, but still be comfortable. I saw a lot of families with smaller kids in this area — a great idea when you want to stop somewhere nice in the afternoon, but know your kids can't handle full table service.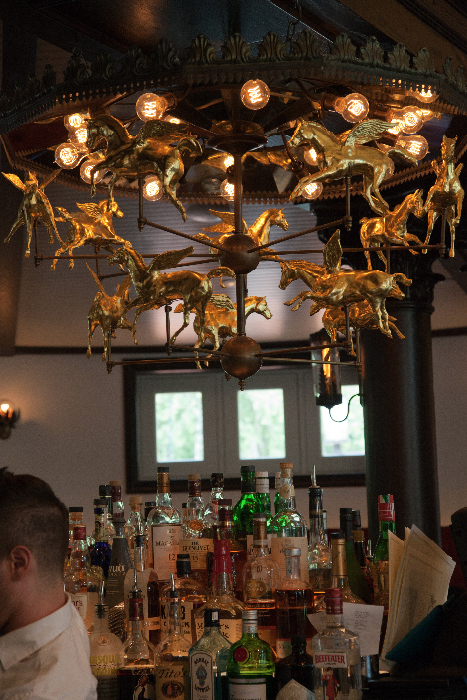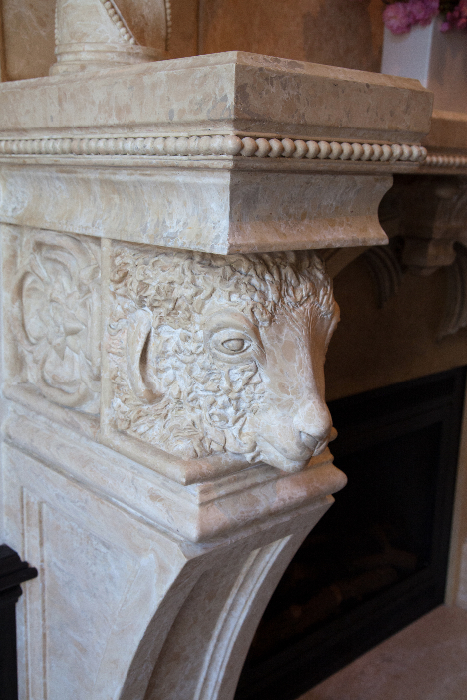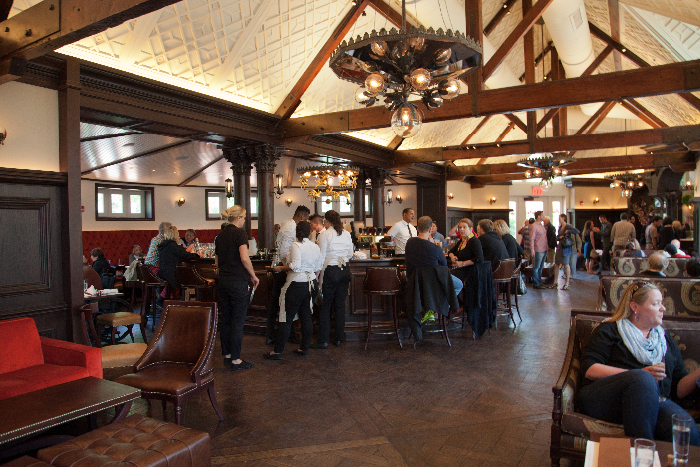 Last Bite: A great dining option in Central Park for families. Friendly staff make this an enjoyable outing — just be sure to make reservations first.
Highchairs: Yes.
Stroller storage: Yes.
Easy access: Yes.
Change tables: No.
Kids' menu: No.
Tavern on the Green
Central Park West & 67th Street,
New York, NY
Phone: (212) 877 8684
Prices: $$
Hours: Daily, Lunch 11am-3pm, Dinner 5pm-11pm, Late night 11pm-1am, Brunch Sat & Sun 9am-3pm,
Reservations
Get Directions