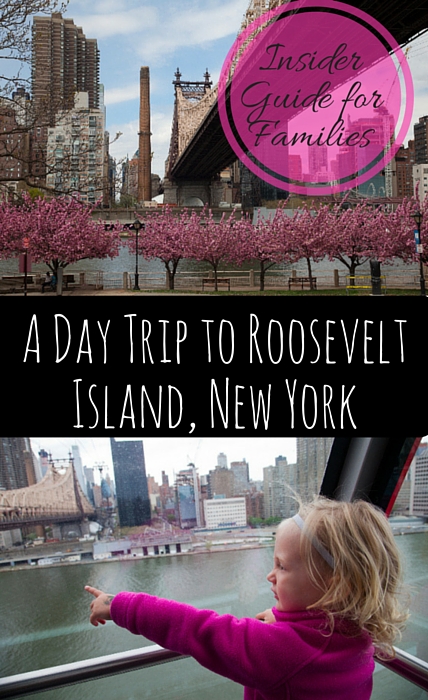 For a sunny-day outing that's out of your regular routine, catch the sky tram to Roosevelt Island. This narrow island is situated in New York City's East River, between Manhattan and Queens.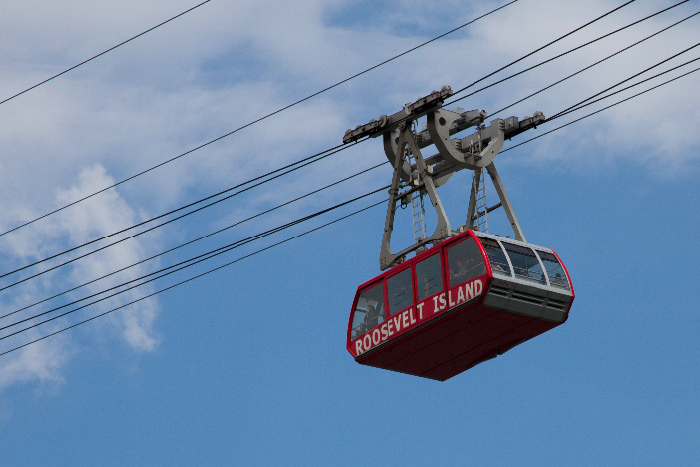 It's a tiny island, running from Manhattan's East 46th to East 85th Streets, and is only about 2 miles (3.2 km) long, making it an easily conquerable size for a fun day trip with young kids.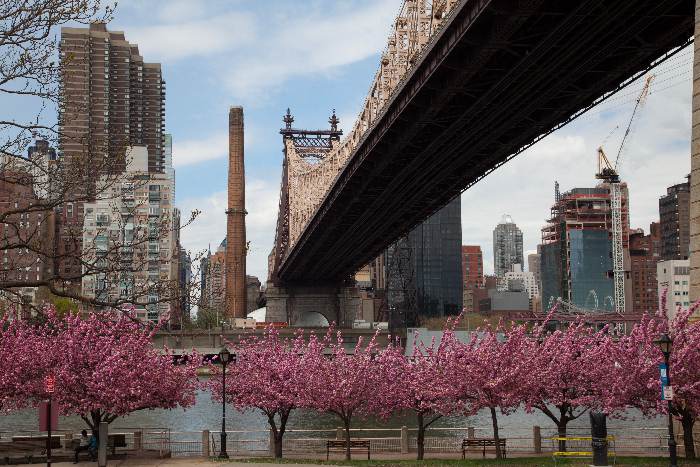 Getting there is also a cinch (and fun!). You can either catch the F train directly there, or (our preference), get off the train at Lexington and ride the sky tram from 60th st and 2nd ave. The tram costs the same as a subway ride and comes around every 10 mins, even on weekends. It's a gorgeous view of the city, so grab a window spot. There are elevators on both ends (strollers welcome!).
Once you're on the island, here are our top tips on how to spend your day: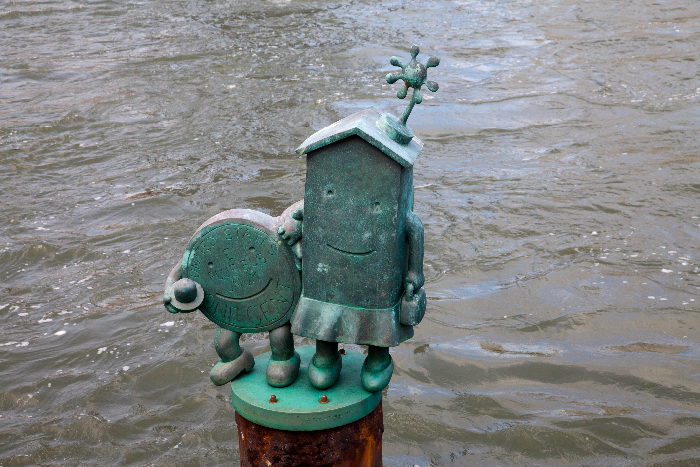 Tom Otterness Sculpture Spotting
Stroll along the western promenade and look down to see Tom Otterness' The Marriage Of Real Estate And Money Sculptures.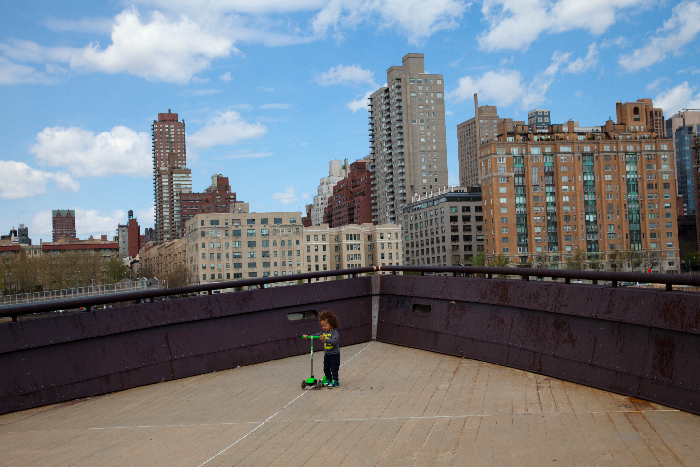 Scoot!
Bring the scooters — it's flat and smooth, and you can scoot around the entire island.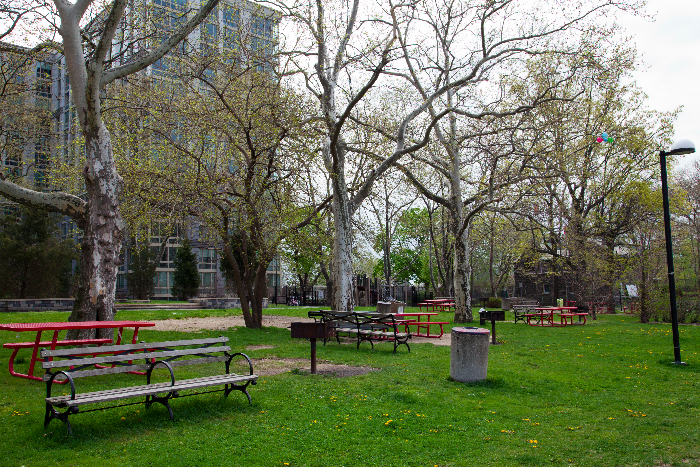 Pack a Picnic
Options for eateries on the island are slim. If it's lovely out, either throw down a blanket anywhere on the lawn (under the cherry blossom trees is popular), or use the free bbq facilities next to the western promenade. There's even a playground attached.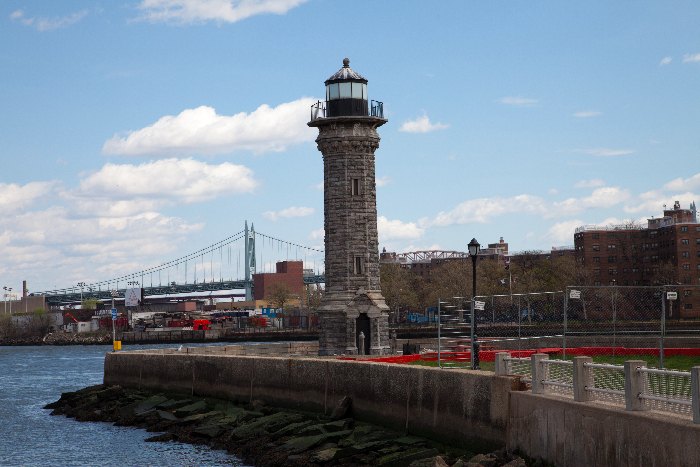 Check Out The Lighthouse
At the northernmost end of the island sits a small lighthouse. The lighthouse was built in 1872 and is around 50 feet tall. A cool spot to check out, especially for your boat-loving kiddo.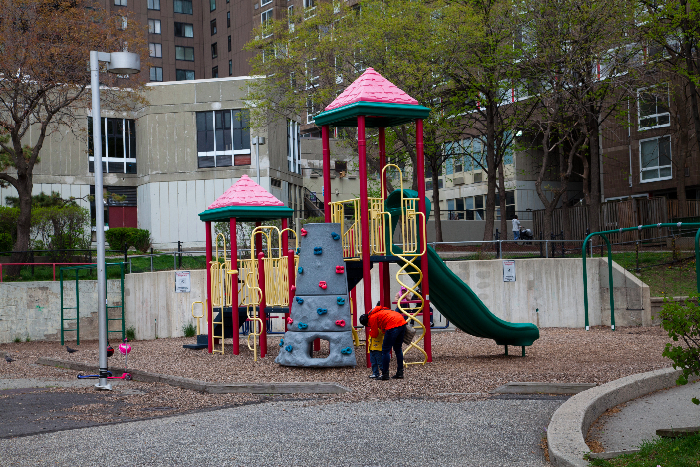 Run Off Steam At A Playground
Not enough energy expended strolling around the island? There are plenty of playgrounds dotted around the walking paths.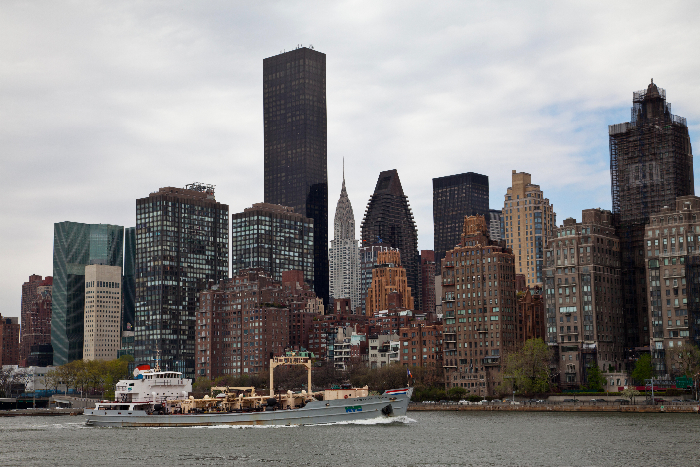 Admire The View
From the south end of the island, you'll get an amazing view of midtown Manhattan.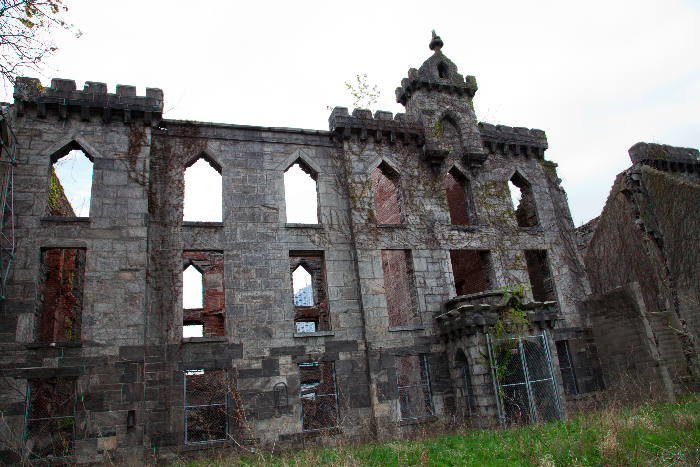 Get Spooky
Like haunted ruins? Check out the Smallpox Hospital at the southern tip. The hospital opened in 1856, and closed a century later, after which it fell into disrepair. In 1972 it was listed on the National Register of Historic Places and was designated a New York City Landmark four years later. The ruins will be open to the public after the current $4.5 million stabilization project is completed.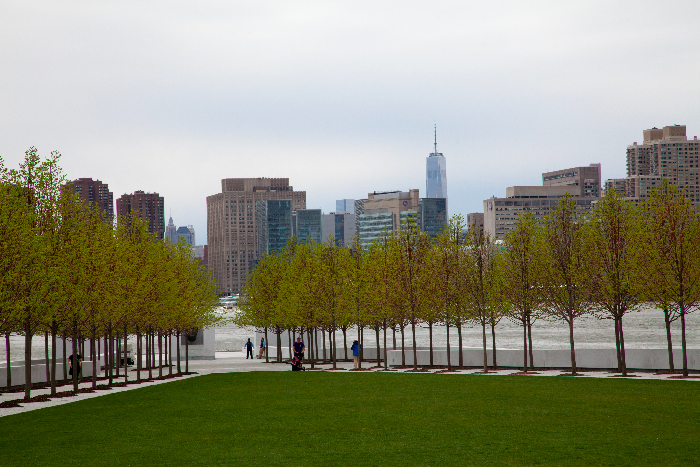 Run Free
The Franklin D. Roosevelt Four Freedoms Park is a four-acre memorial to Franklin D. Roosevelt. Opening in 2012, it celebrates the "Four Freedoms" that Roosevelt spoke of in his 1941 State of the Union address. At the southern tip of the island you can say "hi" to Roosevelt's bust.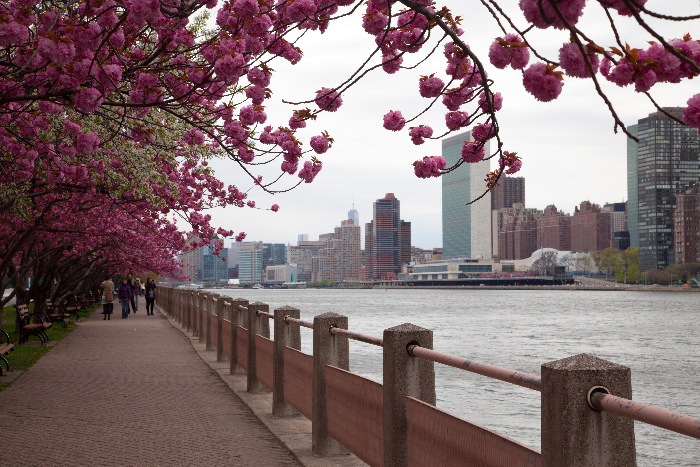 Cherry Blossom Dreaming
Visit in early May for spectacular blooms along the promenade.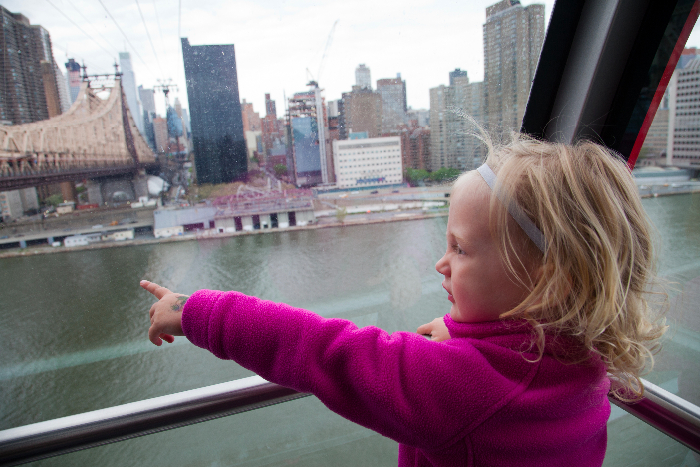 This article first appeared on MommyNearest.com