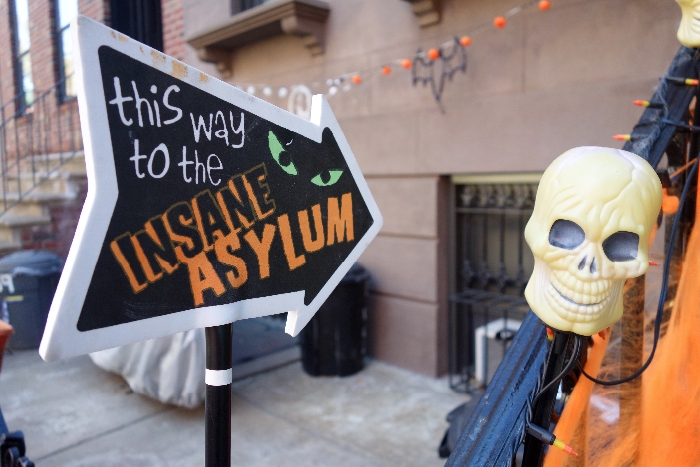 As an Australian transplant, I'd never properly celebrated Halloween before moving to New York. My only Halloween experiences in Sydney consisted of one Halloween party (hosted by a Scottish friend) and yearly office celebrations when I worked at Google. Thus, I'm doing my best to catch up for lost time by eating as many Halloween-themed treats as possible. Here are a few of my fave spooky treats that are on current offer all around the city.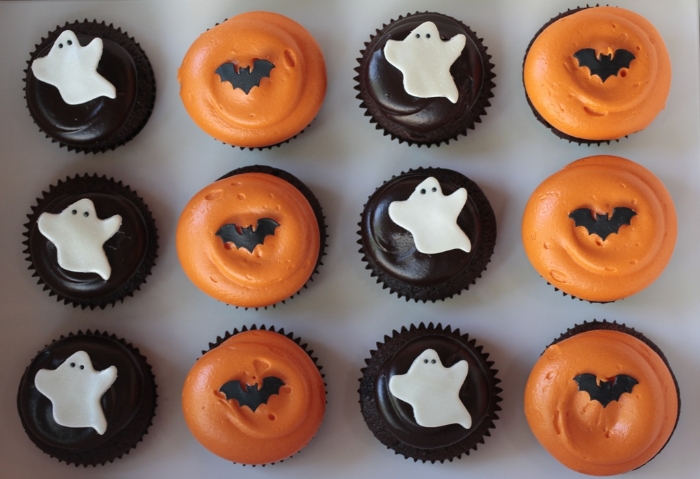 Georgetown Cupcake
Georgetown Cupcakes makes amazing cupcakes any time of year. Drop by this week for a spooky cupcake from their Halloween collection: Chocolate² cupcakes (with white ghost fondant decorations), vanilla cupcakes with orange-tinted vanilla buttercream frosting and black bat fondant decorations, Chocolate Spider Web cupcakes (baked with toffee) and vanilla cupcakes (baked with M&M's with orange-tinted vanilla buttercream frosting and black bat fondants). $2.75 each.
Georgetown Cupcake: 111 Mercer Street (between Spring and Prince)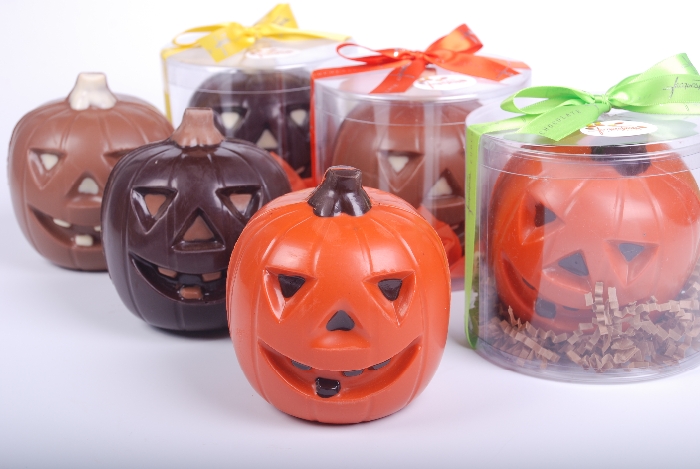 Jacques Torres
The makers of exquisitely fine chocolates, Jacques Torres, do "seasonal" so well. This time of year is a great time to drop by for a molten Wicked hot chocolate and a Jacques "O" Lantern (made from dark or milk chocolate and hand decorated with white chocolate, $12). You can also pick up a delicious chocolate Haunted House, or spooky cat and chocolate-covered marshmallow peep pops.
Find your nearest Jacques Torres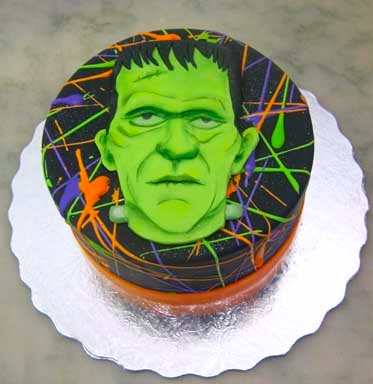 Betty Bakery
Betty is known for their uh-mazing cakes. At Halloween, not only can you pick up a scary cake, like the Splattered Frankenstein Cake ($65); you can also treat yourself to Magical Cupcakes ($2.95 each); cookies decorated with the likes of pumpkins, cats, and ghosts (small cookies, $20/lb), Halloween Petit Fours Glacé ($2.50 each) and Marzipan Witches ($8).
Betty Bakery: 448 Atlantic Ave (between Bond St and Nevins St), Brooklyn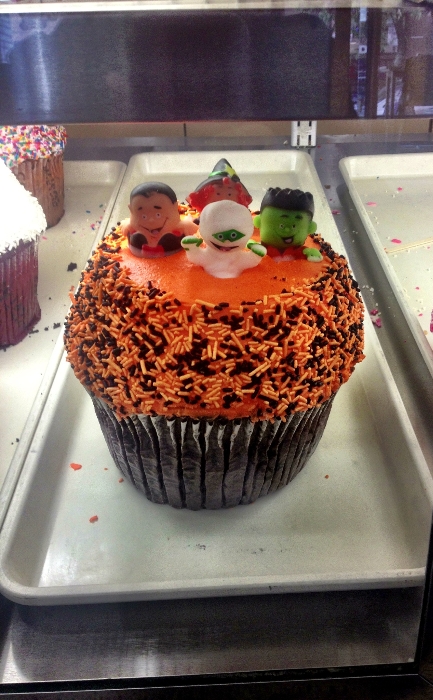 Crumbs Bakery
Crumbs are well-known for their decadent and (massive!) cupcakes. Get your scare on this week with their Halloween Collection, which includes Candy Corn, Jack O'Lantern, Orange Squiggle,"Boo"kies & Cream, Monster Mash Up and Ghastly Ghost (vanilla cake filled with chocolate fudge and topped with van. cream cheese frosting). 6 cupcakes for $27 (they're also available individually).
Find your nearest Crumbs.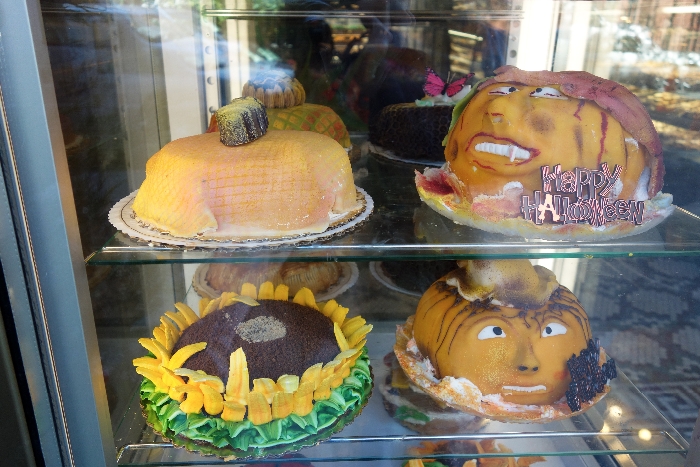 Monteleone's Bakery
This little Carroll Gardens bakery has some crazy Halloween cakes for sale. Freak out friends, family and co-workers by breaking out a monster cake after dinner this week. Pick up some old school Italian treats inside, any time of year.
Monteleone's Bakery: 355 Court St, Brooklyn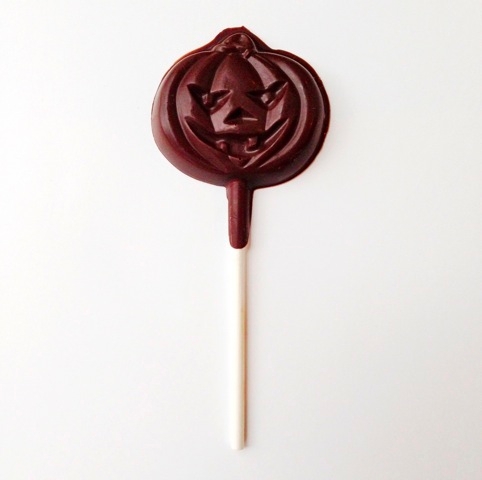 Nunu Chocolate
This little shop in Boerum Hill is a haven for people seeking fine chocolate. During Halloween you can score a Jack-O'-Lollie for $2, in addition to their daily superb range of treats.
Nunu Chocolate: 529 Atlantic Ave, Brooklyn