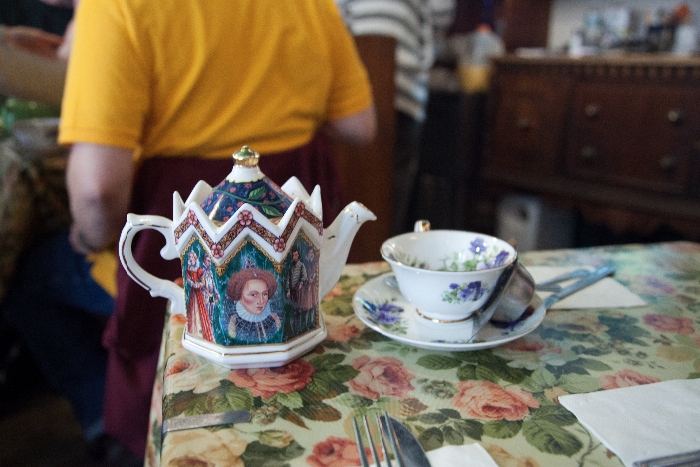 I have to admit, I like a challenge. When Alexis recently wrote a post on the best afternoon tea spots in New York City, and listed Tea & Sympathy as the least kid-friendly, it sparked my interest. "What?! But WHY isn't it kid-friendly?" I thought. I LOVE afternoon tea and am constantly in search of proper English scones like I used to get at home. This overwhelming desire to immerse myself in a proper British afternoon instilled enough bravery in me to attempt an outing to Tea & Sympathy with Miss E.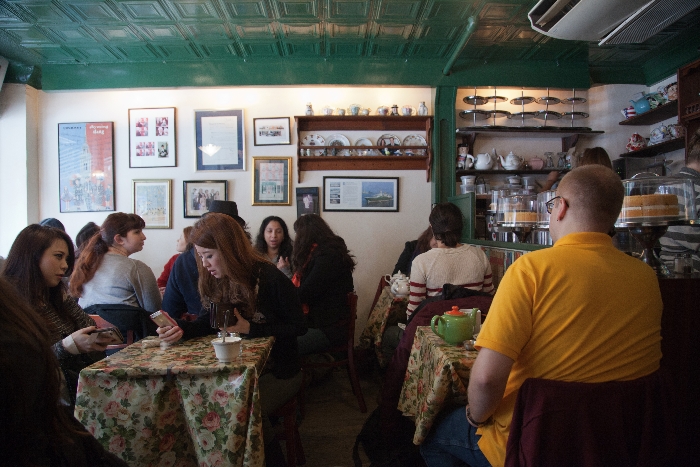 Tea & Sympathy don't take reservations. It's a teeny tiny little cafe in the West Village (it fits about 30 people). It is literally so squishy that people are sandwiched together while eating their scones with jam and cream. Watch out for your elbows, there is hot tea on its way through!
It's also a super popular afternoon tea spot, not just for the expat crowd like us, but for anyone craving a bit of REALLY good British food. While Tea & Sympathy is best-known for their afternoon tea, they actually serve a full British menu, including items like bangers and mash, shepherd's pie and baked beans on toast with grated cheese. (Side bar: British baked beans are VERY different to ones made in the USA. They're less sweet and more . . . beany. I found a store that stocks imported British baked beans and it seriously changed my life.)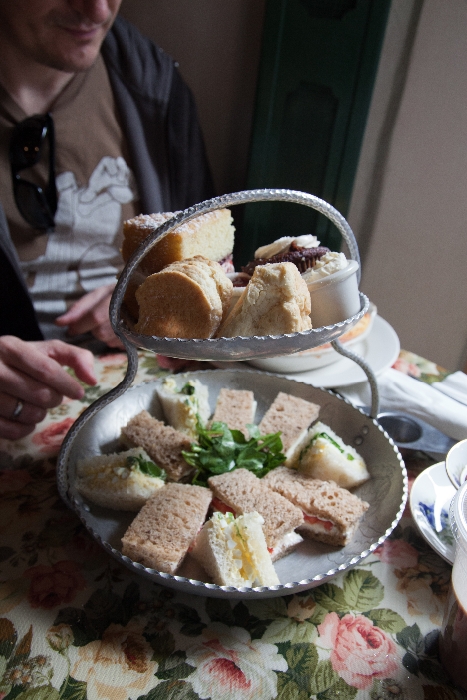 Even though we arrived in prime lunch time (they serve breakfast, lunch and dinner, none of this brunch business), we only waited a few moments to be seated at our table. Our friendly Irish waitress came by for a chat and took our order, and, pretty quickly, the order arrived, hassle -free. I ordered the Afternoon Tea For One (Assorted finger sandwiches, vegetarian upon request, scones with clotted cream and strawberry or raspberry jam, a selection of cakes and a pot of steaming hot tea, $35). Alec ordered the Shepherd's Pie ($14.95), which he had been craving (we eat a lot of savoury pies in Australia and REALLY miss them).
Everything arrived pretty quickly, which was great considering how tightly we were squeezed into our table with a restless toddler. Our table was literally so small that we had to put the tea pot and my water glass on the windowsill.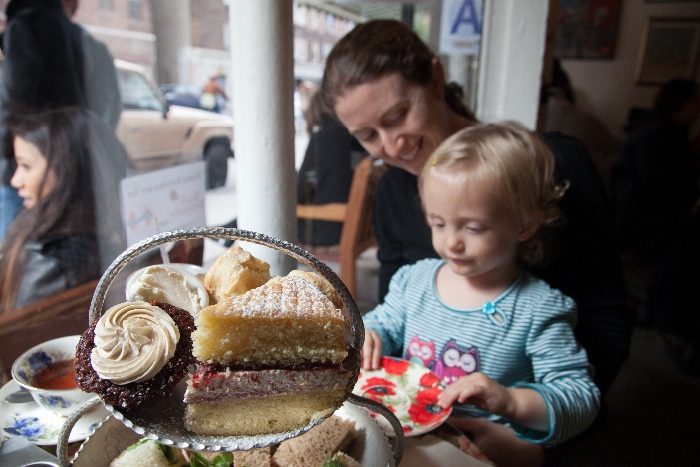 Back in Sydney, we eat a lot of afternoon tea (well, I did anyway). The Aussie-style of afternoon tea is basically British, which is a bit different to the American style in subtle ways. The scones are drier and less sweet, the cake is a sponge with thick clotted cream (not sweet cream, so dense it stands on its own), and there is usually a bit of sticky date pudding. My afternoon tea was expensive, but so large it could be eaten by two people. It contained: three sandwiches, two scones, a huge slice of sponge cake with cream and jam, and a sticky date cupcake. Lucky for me our cheery waitress offered to package up everything I didn't eat for me to finish off later.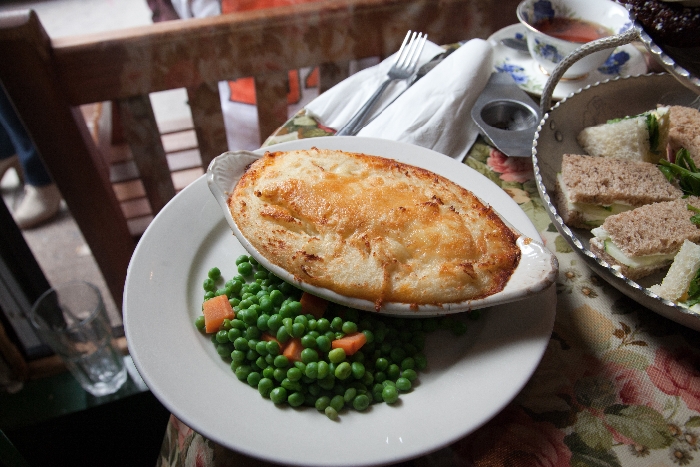 Alec loved his shepherd's pie — the perfect amount of fluffy mashed potato on top of a steaming boat of mince, with peas and corn on the side. Just like home.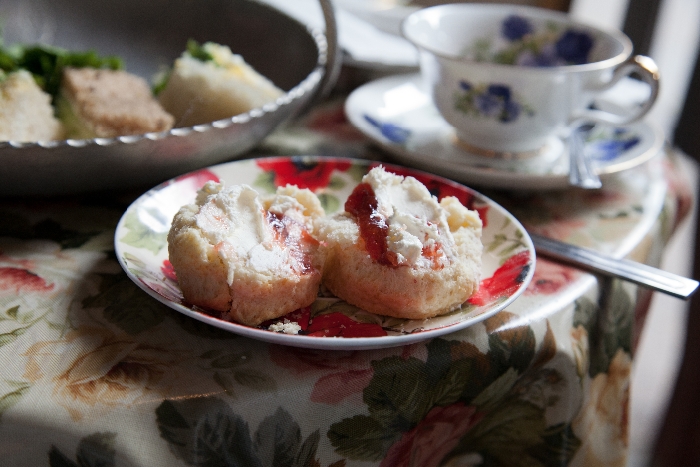 The scones were phenomenal — I have to say here that I've grown to enjoy American scones too, but oh man, there is NOTHING like a traditional English scone with tea.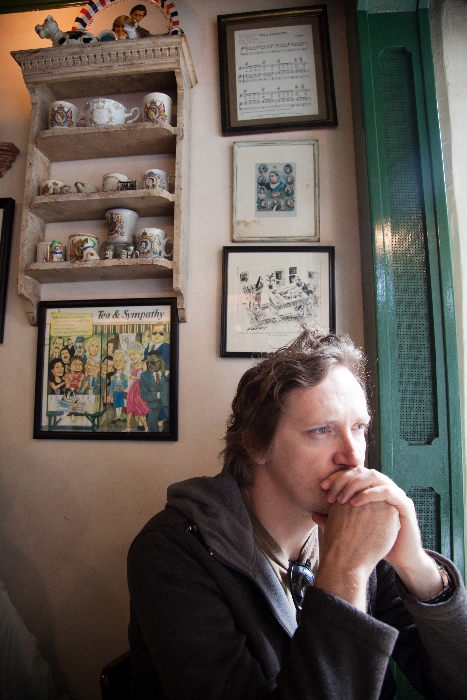 Next door is a store selling everything British you can imagine food-wise, plus some cute paraphernalia like teapots. They're expensive, so shop with care. We were happy to be able to find some Mars Bars and Ribena. SCORE!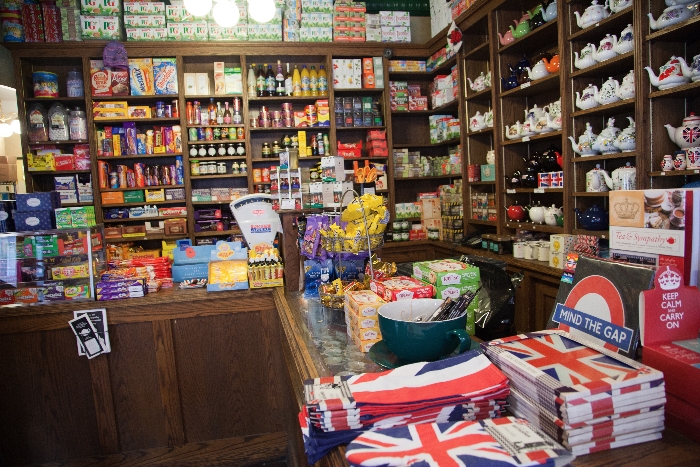 Last Bite: Tea & Sympathy is not for the feint of heart if you're bringing small kids. Be prepared for a possible wait, super tight surrounding that require kids to stay seated. You will, however, have one of the most authentic afternoon teas in New York City, making it totally worth the adventure.
Highchairs: Yes.
Stroller storage: Yes – in the store next door, for folding strollers.
Easy access: Yes.
Change tables: No.
Kids' menu: No.
Tea & Sympathy
108 Greenwich Ave,
New York, NY 10011
Phone: (212) 989 9735
Hours: Mon-Fri 11:30am-10:30pm, Sat & Sun 9:30am-10:30pm
Get directons