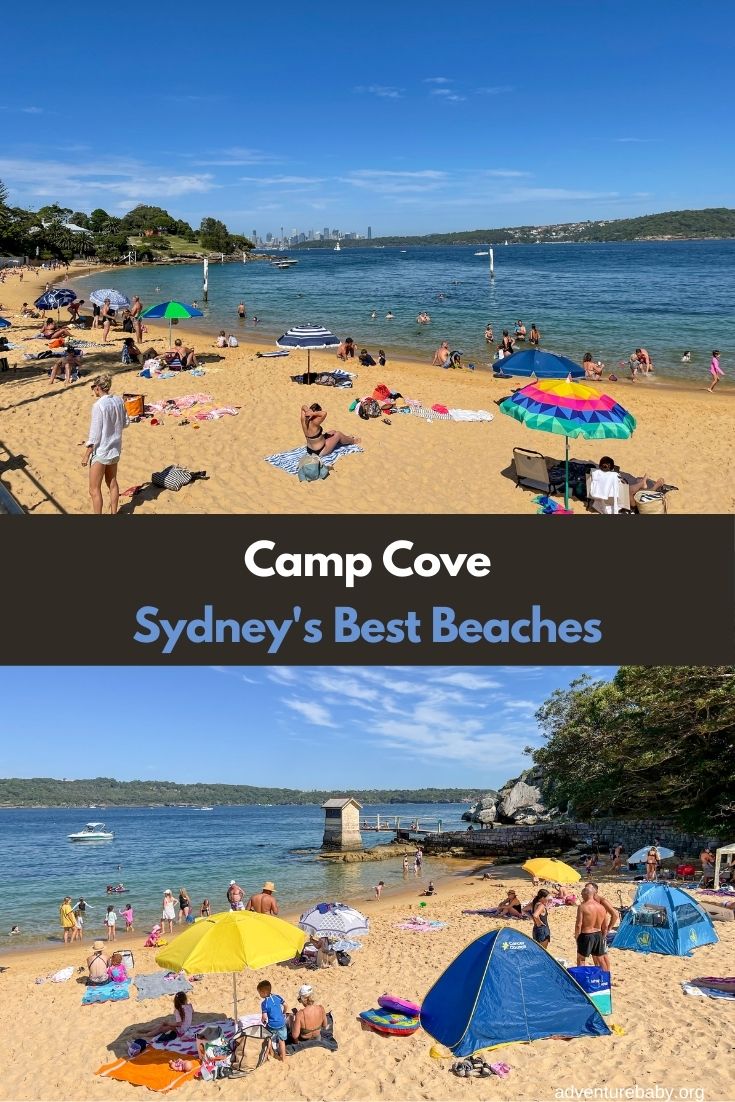 Camp Cove Beach
Take a dip at Camp Cove, a short stroll from Watsons Bay ferry wharf. Millionaire views and calm water make for a delightful beach outing.
Camp Cove is a wheelchair-accessible beach located on the harbour side of South Head. Its calm waters attract families, while adults love the stunning city views and underwater aquatic life – octopus, cuttlefish, frogfish and the occasional seahorse can be found in the water for divers, while there is good snorkelling round the rocks.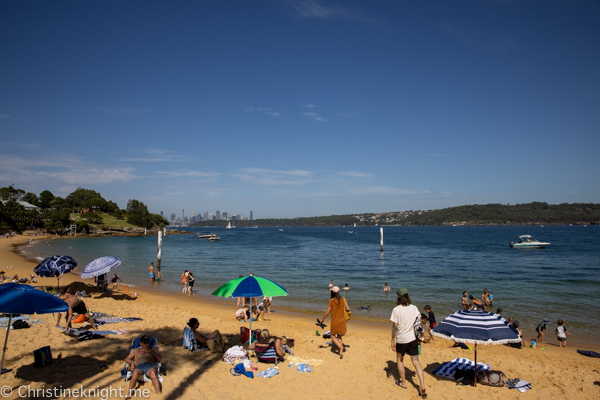 Parking is extremely limited and in summer this tiny beach is very popular, so if you're intending to head here, arrive very, very early to secure street parking.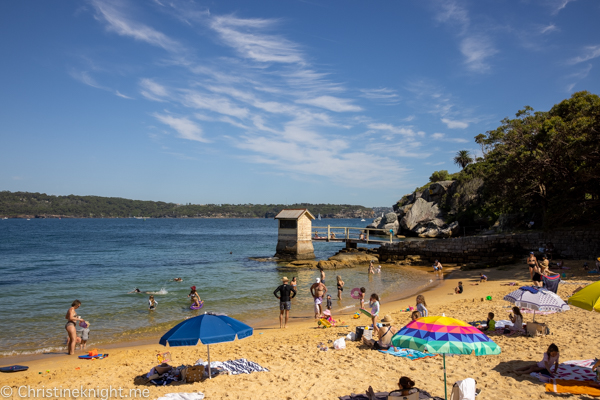 There is very little shade on Camp Cove Beach, so as well as packing your picnic blanket and towels, I recommend a beach umbrella or tent. We have a small tent that folds up in the boot of our car and is the size of a large beach frisbee.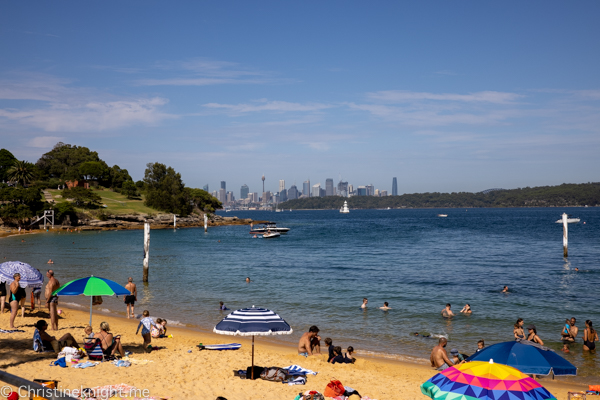 As the water is so calm, it's a great spot to bring a boogie board or kayak for a paddle.
There is a small kiosk at the entrance to Camp Cove Beach selling snacks and drinks. It's a longer walk to a proper cafe however, so BYO food.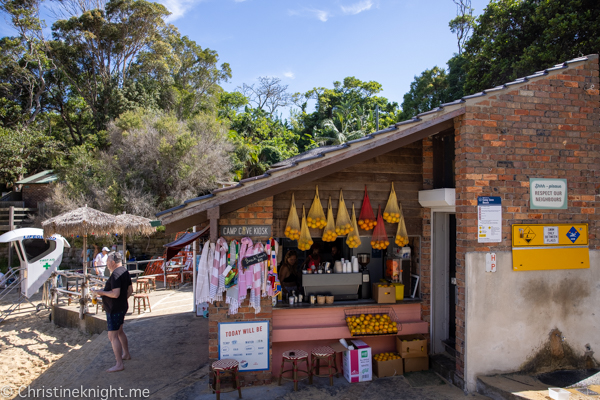 There are shower facilities, and toilets are located at Green Point Reserve at the southern end.
Dogs are prohibited at all times.
If you have time, take the South Head Heritage trail, starts at the northern end of the beach. The walk has stunning scenery and also lets visitors take in the unique history of the area.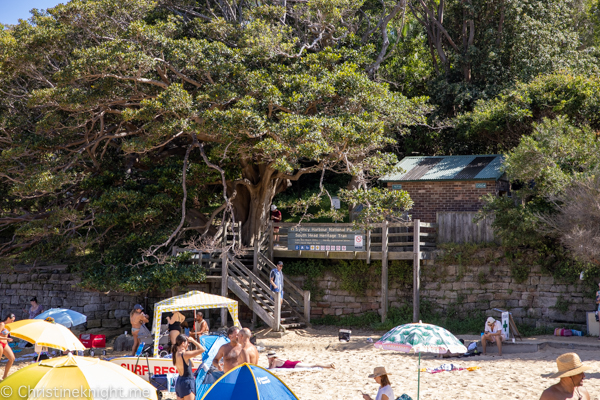 Camp Cove Beach was a place where the local Aboriginal community found fish and shellfish. There are rock engravings in the area depicting a range of marine creatures including whales and fish, and a a rock shelter at the northern end of the Camp Cove Beach that shows evidence of habitation by the local Aboriginal people.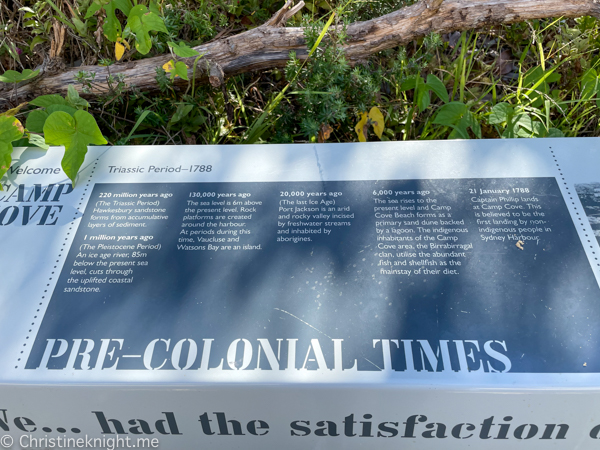 European history at Camp Cove Beach begins in 1788, when Governor Phillip and the First Fleet rested here for a night before landing at Sydney Cove. A fishery was set up nearby in 1792 to help feed the new settlement at Sydney Cove.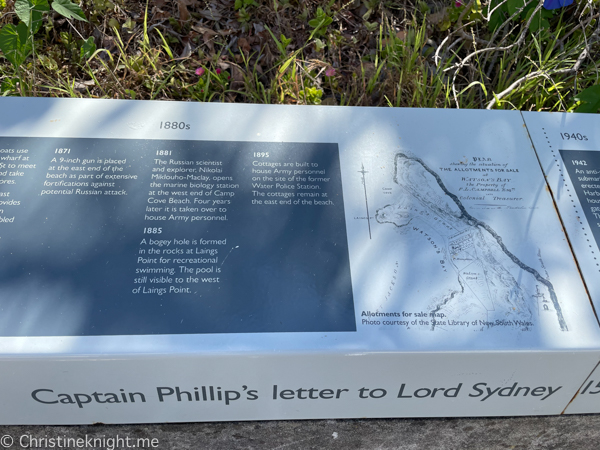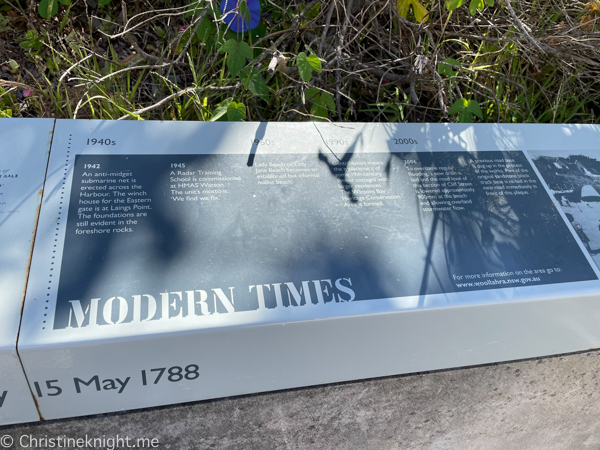 Camp Cove Beach
23B Victoria Street, Watsons Bay
Get more information about Camp Cove Beach.
Find the best Sydney beaches for kids.
Find more things to do in Watson's Bay.
More things to do in Sydney
Find a list of the best things to do in Sydney with kids.
Find things to do in Sydney for free.
Explore the best Sydney gardens and parks.
Get a list of the best kid-friendly beaches in Sydney.
Find the best animal experiences in Sydney.
Chase waterfalls in Sydney.
More things to do on the Central Coast.
Visit the best kid-friendly restaurants in Sydney.
Find the best high teas in Sydney.
Things to do in the Southern Highlands.
Head to one of the best museums in Sydney.
Check out things to do in Sydney on a rainy day.
Enjoy one of the best ocean pools in Sydney.
First time visiting Sydney? Get tips for first time visitors to Sydney.
Cool down at one of these free water parks in Sydney.
Find the best vegetarian and vegan restaurants in Sydney.
Get a list of the best playgrounds in Sydney.
Find the best ice cream and gelato in Sydney
Things to do in the Blue Mountains.
Plan amazing NSW road trips.
Pick your own fruit: fruit picking Sydney.
The best things to do in Western Sydney and Parramatta with kids.
Visit the most beautiful Sydney gardens.
Explore Sydney's best parks.