Rejoice! It is almost Mother's Day! The Brunch With My Baby team hopes that you'll be spoiled rotten by your family, and get to enjoy some quality time with your loved ones.
Haven't decided on where to go yet? We asked some of our favorite blogger friends for their Mother's Day plans to give you some last-minute ideas.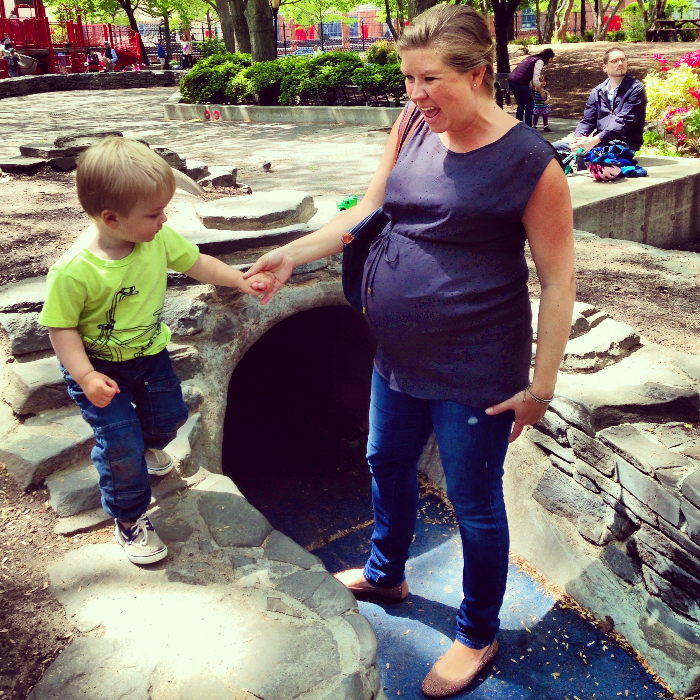 Kristin Strange of My Strange Family
This year I will be celebrating my 4th Mothers Day.  Every year, my Mother's Day is divided between "me" time and "family" time. We always have a nice brunch at The Harrison restaurant in Tribeca (which we originally picked because it is my son's name). After brunch we make our way tonearby Washington Market Park for some running-out-the-crazies and slide time. During nap-time on Mother's Day, I usually sneak out of the house and have a nice spa afternoon at the Langham Place Spa in Midtown. It is a perfect mix of activities for a perfect day of celebrating me as a mom. (The photo is from last year at Washington Market Park, when Kristin was 8+ months pregnant!)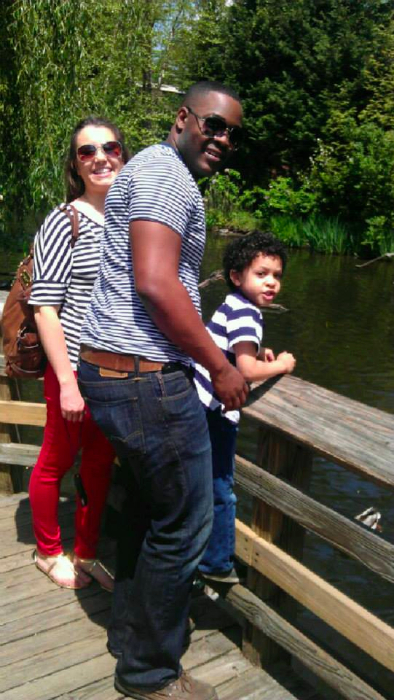 Allison Cooper of Project Motherhood
For our family, Mother's Day (and Father's Day!) have become days that we always spend together as a family, but the rule is that my husband and son are in charge of planning something they know I will enjoy (we do the same for Father's Day, but with me as the planner). Last year, we spent a wonderfully sunny day at
Prospect Park Zoo
, which we love because it's so intimate and friendly. We also do small gifts, which is always fun to look forward to. As my son gets older, many of the gifts become homemade treasures that I value more than anything!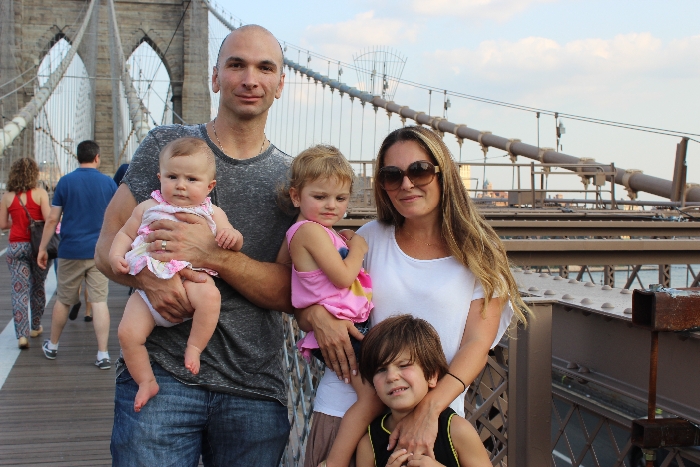 My absolutely favorite thing to do in NYC on Mothers Day is to go to a wonderful brunch with my family! It's so important to me to spend the day with my 3 children and husband. This year we are actually heading to
Langham Place
for a fun, family-friendly sing along. I think the kids (and us parents) will have an absolute blast!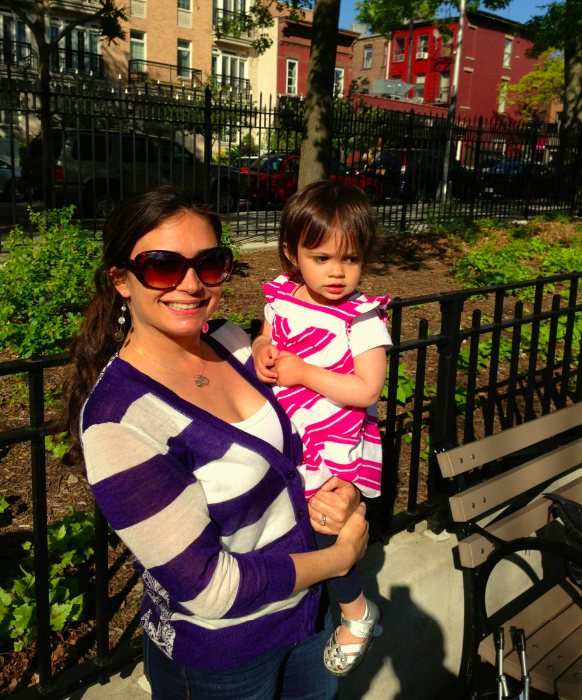 Jory Lieber of Teeny Tiny Foodie
For Mother's Day, I like to go out for a nice meal with my husband and daughter and enjoy time outside if the weather permits. The restaurants we like (with the perk of outdoor seating) are
Du Jour Bakery
and
Stone Park Cafe
. However, I also like to celebrate by taking a little time for myself and getting a manicure and pedicure too! We love the 
JJ Byrne Playground
in Park Slope for outdoor fun, and we also like to go to the
Prospect Park Zoo
or just for a neighborhood walk.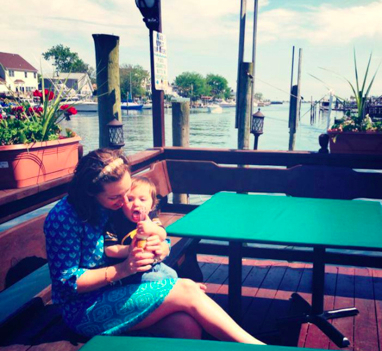 Stephanie Barnhart of Football Food and Motherhood
It's become tradition for us to go to
Freeport
in Long Island for Mother's Day — they have the nautical mile which is lined with outdoor ocean/seafood restaurants. You can sit outside on the harbor and have a cold beer and fresh seafood. This year however, we are opting against it since Maximo is so wild and will probably fall off the dock. Stay tuned to see how that plays out! Typically we eat at
Otto's Sea Grill
or
Rachel's Waterside Grill
. (
Check out Stephanie and Maximo last Mother's Day  at Freeport in the pic above!
). The Freeport area was significantly damaged during 2012's hurricane and only re-opened late last year, so the businesses would love your support!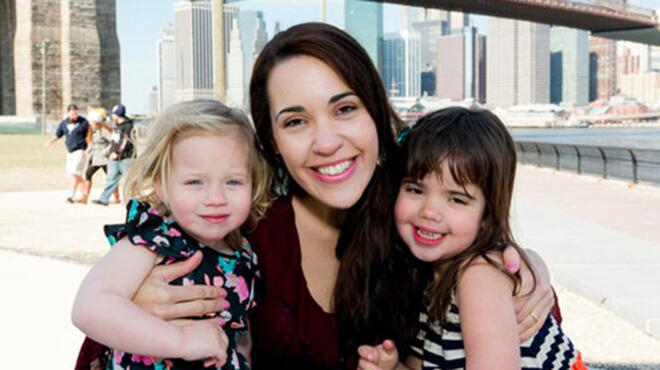 Serena Norr, Managing Editor of Momtrends and The Shopping Mama
With all of the busyness in my life, I love Mother's Day as a time to spend time with family. Since I grew up in Bay Ridge Brooklyn, we usually go there to meet my mom and my sister for an early dinner and to visit to the local parks afterward. I also love waking up to the sweet and precious handmade cards that my girls usually make me. There is nothing better (to me) on Mother's Day then the simplicity of shutting off, eating great food and being with my family.
If these ideas don't inspire you, here are some of our fave restaurant and outing picks:
People-watching while dining al fresco at 
Isabella's
 on the Upper West Side
Playing in Washington Market and brunch at 
Sarabeth's
Enjoy!!!