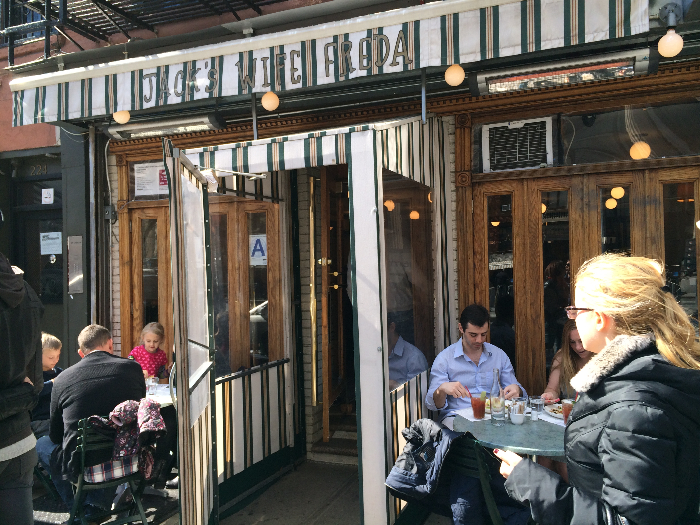 On what can only be called a crazy whim, we decided to brunch at Jack's Wife Freda on an early spring morning. The wait for this restaurant is always out of control. We put our name down and went shopping during the hour and a half it took for our table to free up. The restaurant is absolutely tiny, and the tables are small and squished together. Not much room for baby stuff, so pack light and be prepared to leave the stroller outside.
What the restaurant lacks in certain kid-friendly accommodations, it makes up for in its friendly atmosphere: The staff were incredibly friendly (our server was a fellow Aussie!) and obligingly gave Missy E crayons to color in with, as well as a really cool pop out 3D elephant puzzle that entertained her for the majority of the time we were there.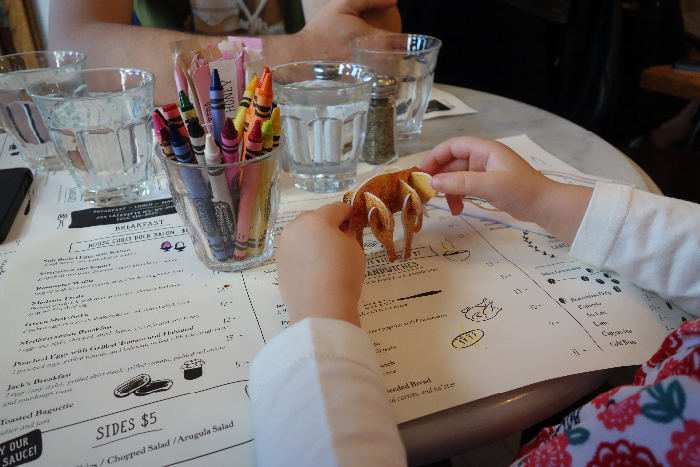 There is a reason people line up for hours to get in: The food is absolutely delicious. The dishes are small, so order a few sides if you've been waiting for a while for your table. We ordered the Soft Boiled Eggs with Soldiers ($7) for missy E, Poached Eggs with Grilled Tomato and Haloumi ($12) for the three of us in our our party, and the French Fries ($5). Perfectly cooked eggs, great bread, fragrant tomatoes. Absolutely delicious.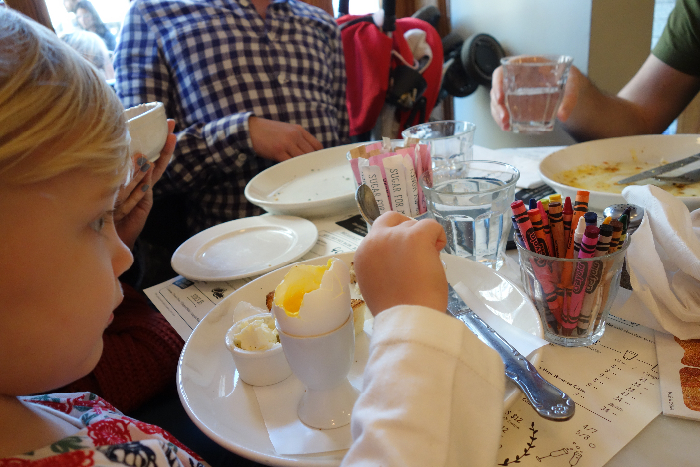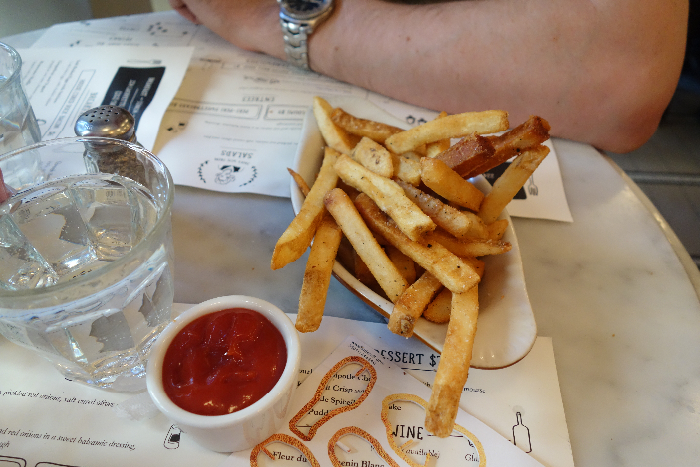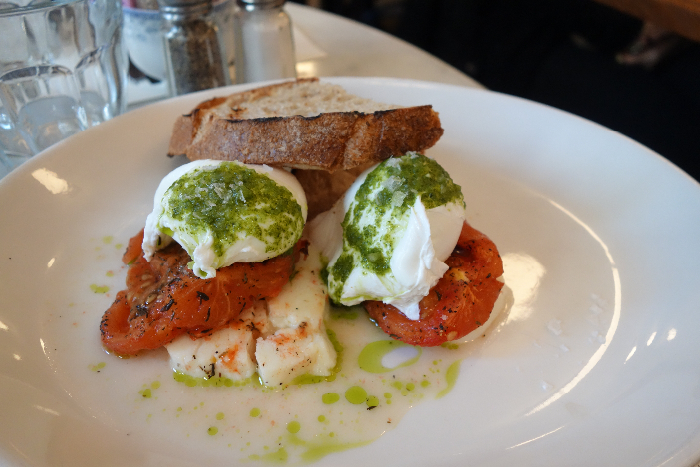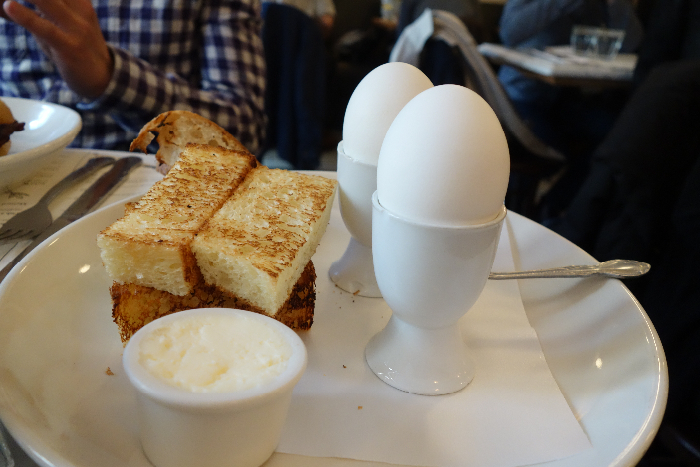 Last Bite: Arrive when it opens for a better chance of a shorter wait, or put your name down and enjoy shopping in Soho. Your brunch will be worth it when you finally get it!
Highchairs: No.
Stroller storage: No.
Easy access: Yes.
Change tables: No.
Kids' menu: No.
Jack's Wife Freda
224 Lafayette St,
Manhattan, NY 10012
Phone: (212) 510 8550
Prices: $$
Hours: Mon-Sat 10am-12am Sun 10am-10pm
Reservations.
Get Directions