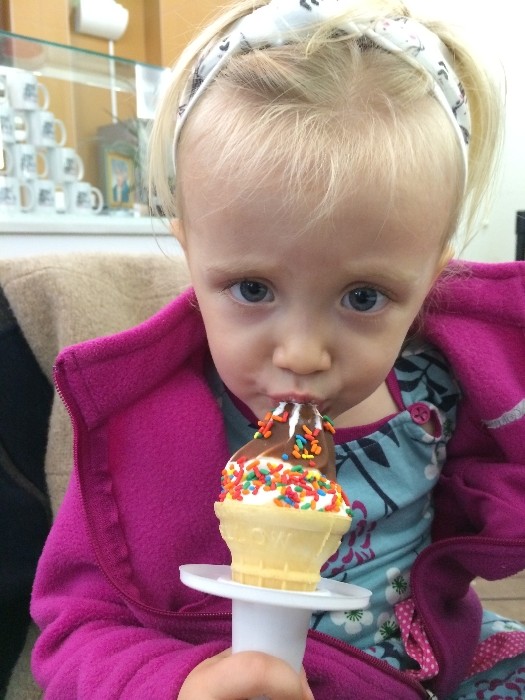 Before I was introduced to the Big Gay Ice Cream, my experience with soft serve was limited to McDonald's. I've never liked it, and was hesitant to try what I've always viewed to be ice cream's second-rate cousin. I'm happy to admit I was wrong when it comes to Big Gay.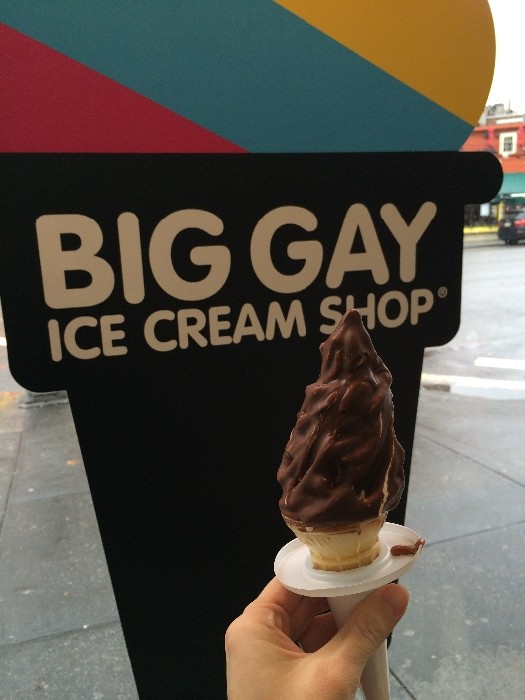 Owners have created a cult following in New York City for a very good reason. Their soft-serve is developed in collaboration with Ronnybrook Farm Dairy and includes fun and creative ice creams like the Salty Pimp (my personal favourite, which includes injections of caramel and sprinklings of salt, and then dipped in chocolate).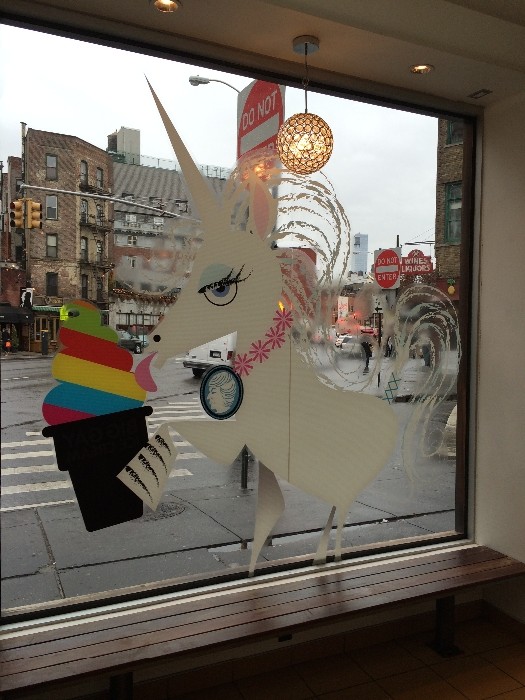 Big Gay in the West Village is my favorite outpost to visit. They have a large seating area and we've always found a table, even on their busiest days. The staff are friendly, the atmosphere quirky and fun, and the ice creams are just amazing. What more could you ask for?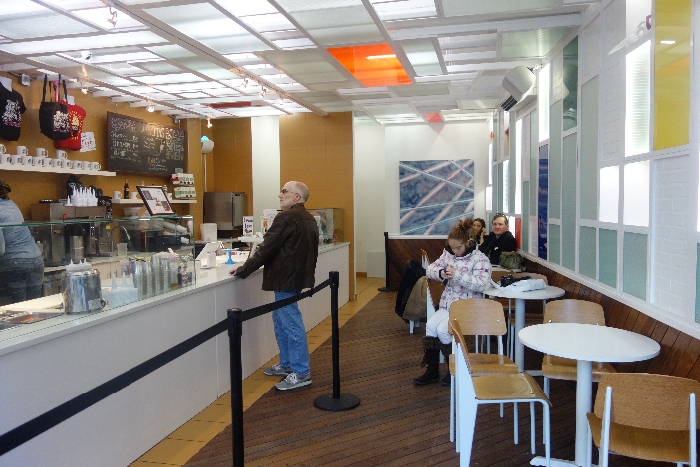 Last bite: A unique spin on old-school soft-serve is a winner with all age groups. 
Highchairs: No.
Stroller storage: Yes.
Easy access: Yes
Change tables: No.
Kids' menu: No.
Big Gay Ice Cream Shop West Village
61 Grove Street
(at Seventh Avenue South)
New York NY 10014
Prices $$
Hours: Mon-Fri 11am-12am, Sat-Sun 12pm-12am
Get directions