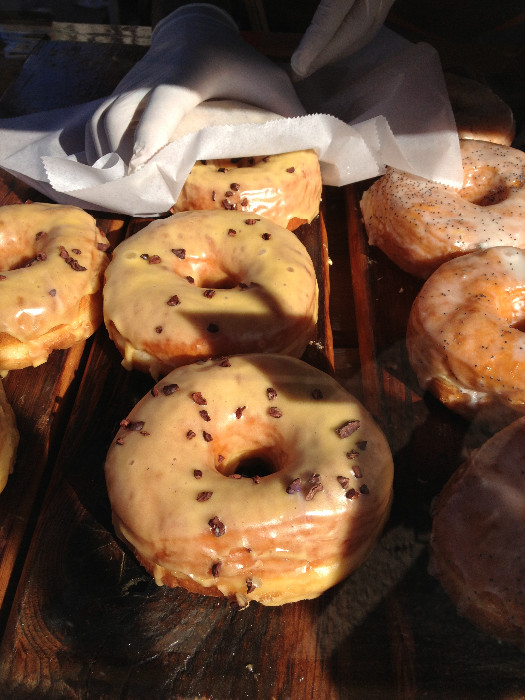 Smorgasburg is our absolute fave food market every year — not just because the 100 or so vendors are local and absolutely delish, but also because it's literally in our backyards. A quick stroll and we are able to grab a tasty lunch or snack on the Brooklyn waterfront — not a bad view either.
This year, the location has changed (it's now located at Pier 5, Brooklyn Bridge Park), but the vibe and food remains the same. We stopped by on opening day to pick up our favorite Dough doughnuts, and also a corn on a stick — which Missy E absolutely loved, by the way.
Plan to get there when it opens or in the late afternoon for less queuing. If you arrive at peak lunch time you'll spend most of your day in a line for that Buttermilk Channel fried chicken. At least there are plenty of playgrounds nearby to let the kids run around while you're lining up!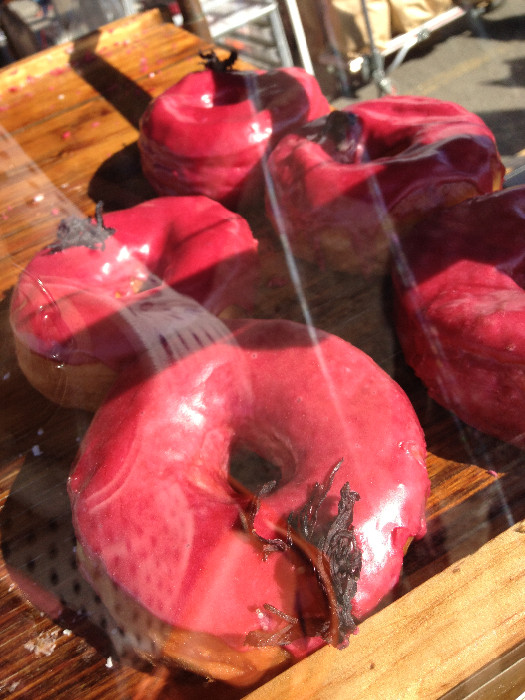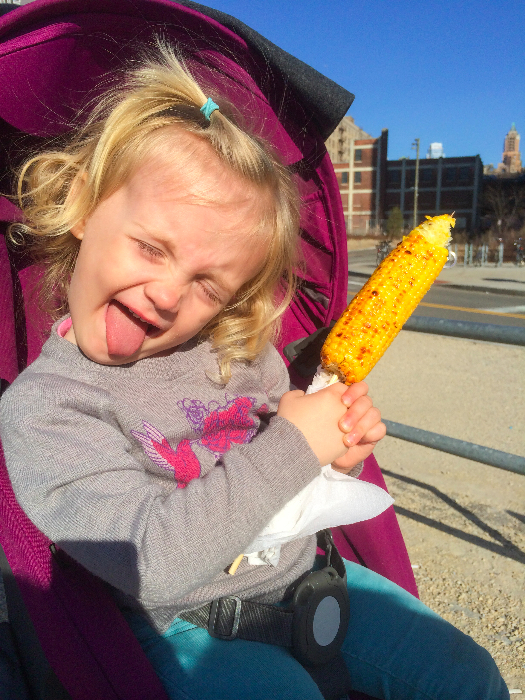 Smorgasburg
Brooklyn Bridge Park Pier 5
Hours: Sunday 11am-6pm
Get Directions