Kualoa Ranch 2 Hour UTV Raptor Tour
Explore the scenic 4,000-acre Kualoa Ranch on an ATV Raptor tour. See behind the scenes of movies and TV shows.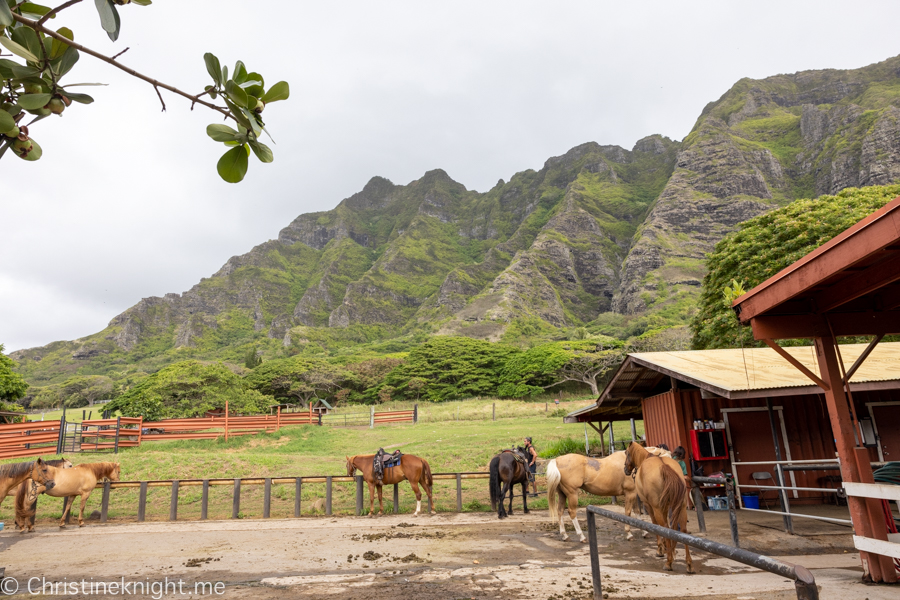 Kualoa is a 4,000-acre private nature reserve and working cattle ranch on the windward side of Oʻahu in Hawaiʻi. Located around 24 miles from Honolulu, and 32 miles from Haleiwa, it is a popular tourist attraction and filming location.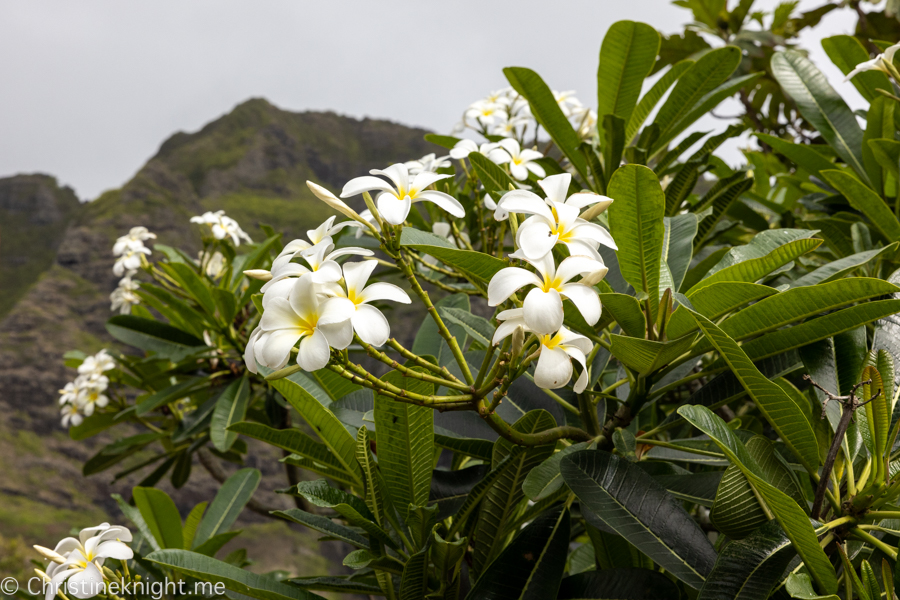 There are lots of tour options at Kualoa Ranch which take in the scenery, history and behind-the-scenes movie magic. Every tour takes you somewhere different on the ranch so you can't really go wrong with any of them – I would actually recommend doing several tours if time allows because the ranch is fascinating and also spectacularly beautiful.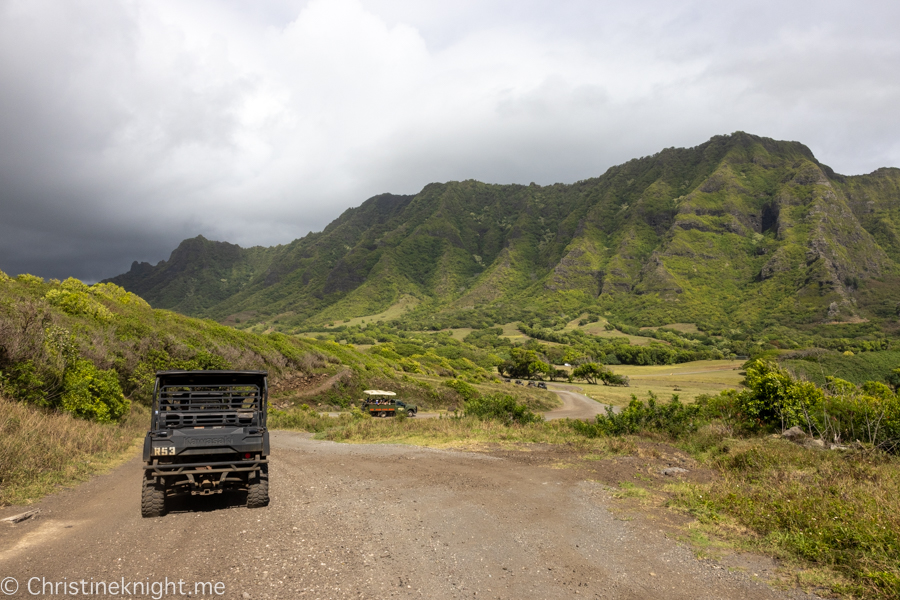 On this trip we did the Kualoa Ranch 2 Hour UTV Raptor Tour. The tour takes place in multi-passenger UTV vehicles. It's a guided tour with the guide up front leading the chain of UTVs through valleys and along dirt roads into remote areas. Each raptor holds between 2 and 6 people (depending how many kids are in your party). The tour stops frequently to point out places of interest and to take photos.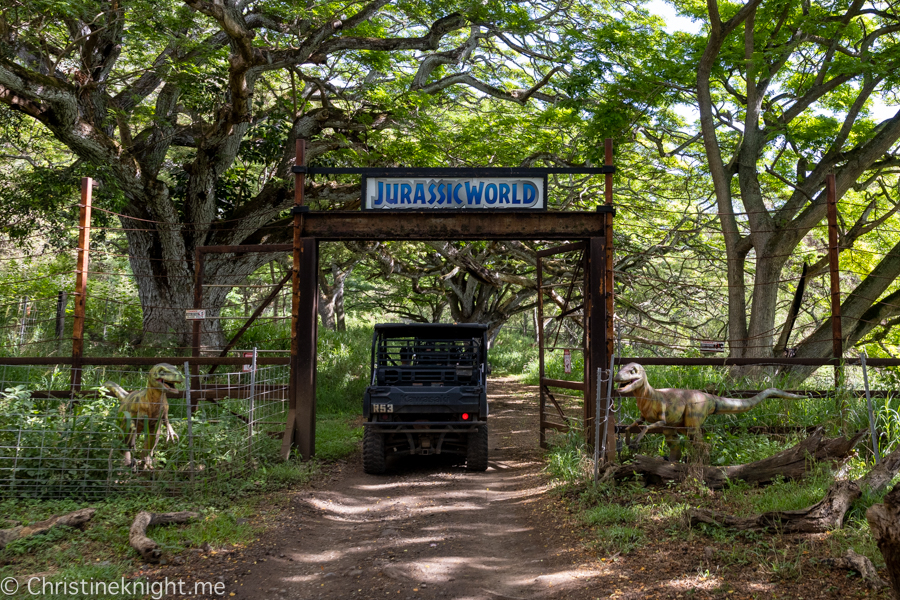 We particularly enjoyed the many stops to see Jurassic Park / World filming locations.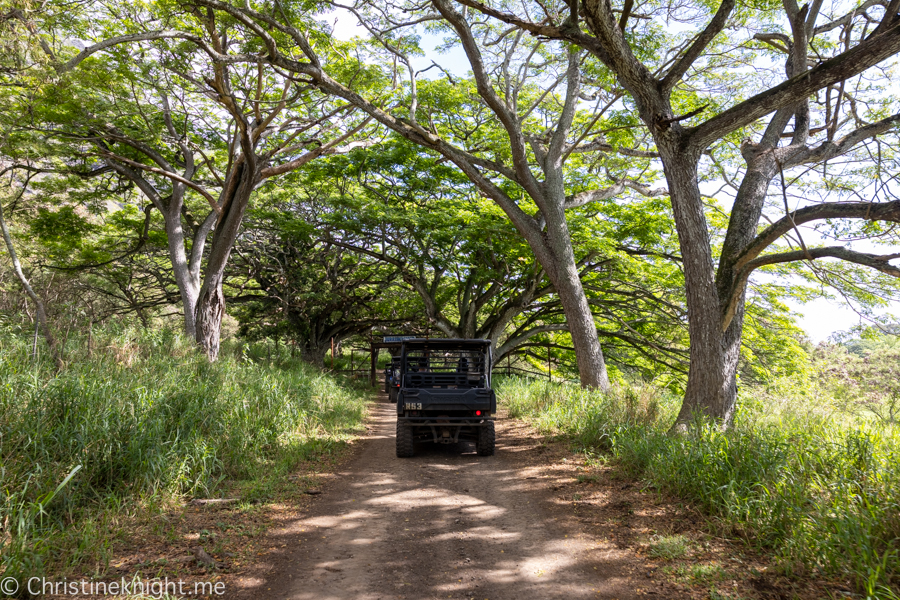 Note from Kualoa Ranch:
Get ready for a DUSTY & DIRTY adventure ! Tours go out rain or shine, so we recommend checking the weather and bringing a change of clothes if necessary.
Minimum driver age is 21 years old. Minimum rider age is 5 years old.
Drivers must have a valid driver's license and may be liable for any damages to the Raptors if damage is caused by negligence or recklessness.
A liability waiver must be signed by all guests prior to departing on the tour.
When reserving online, one vehicle is reserved for every 6 guests included in the reservation.
We suggest wearing appropriate clothing, footwear and bringing sunglasses.
Advanced reservations are recommended as tours may sell out.
2-hour tour time includes training and safety briefing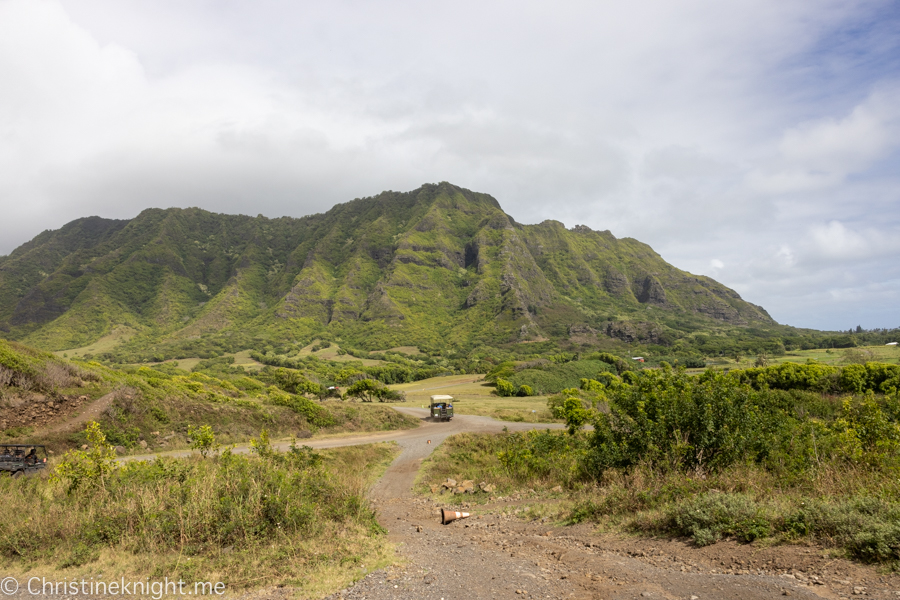 My tips:
Tours do sell out in advance so be sure to book as soon as you know your dates. If your plans change you will be able to change to another tour without a fee as long as the tour you want to switch to is available.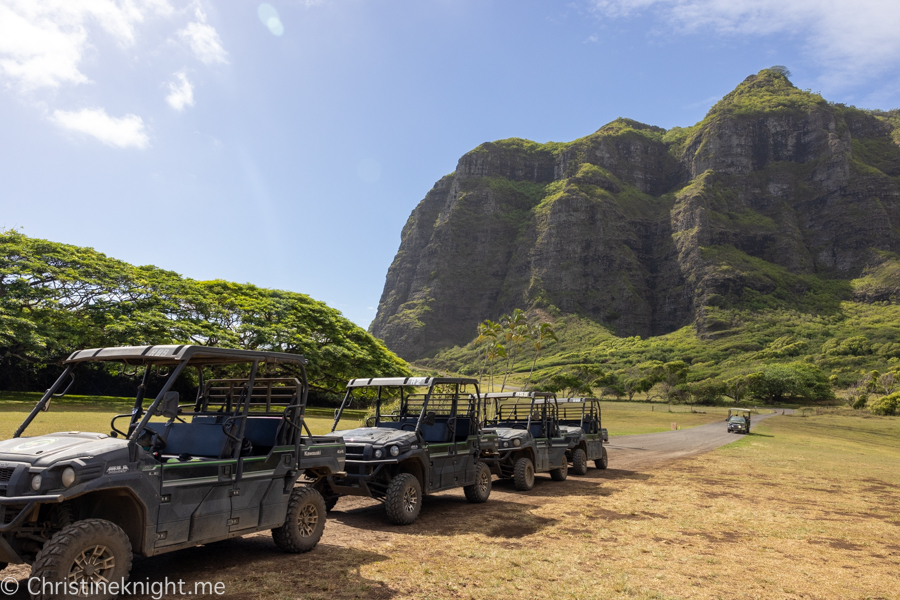 Arrive early as the check in spot for all the tours is the one queue and can take a while.
Go to the bathroom before your tour as there are no restrooms along the way.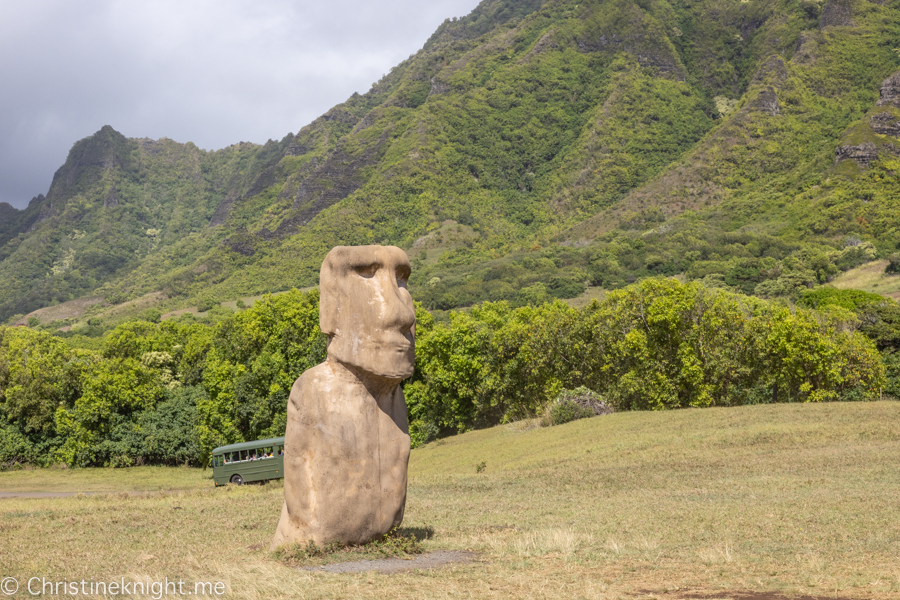 Bring your own face mask or gator to protect your mouth and nose from dust (some guests on tours are provided with a complimentary gator however we were not).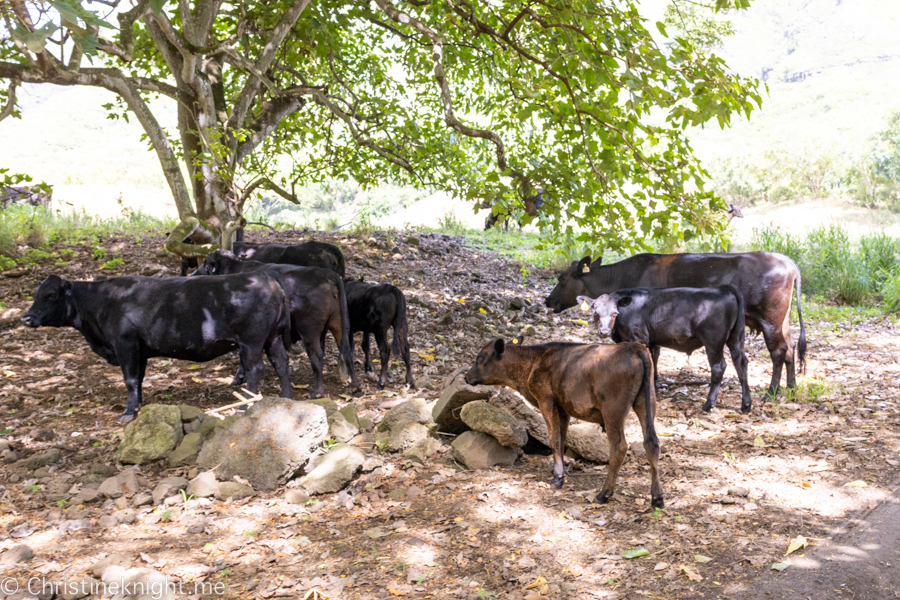 Wear your own sunglasses or the goggle provided to protect your eyes from the dust.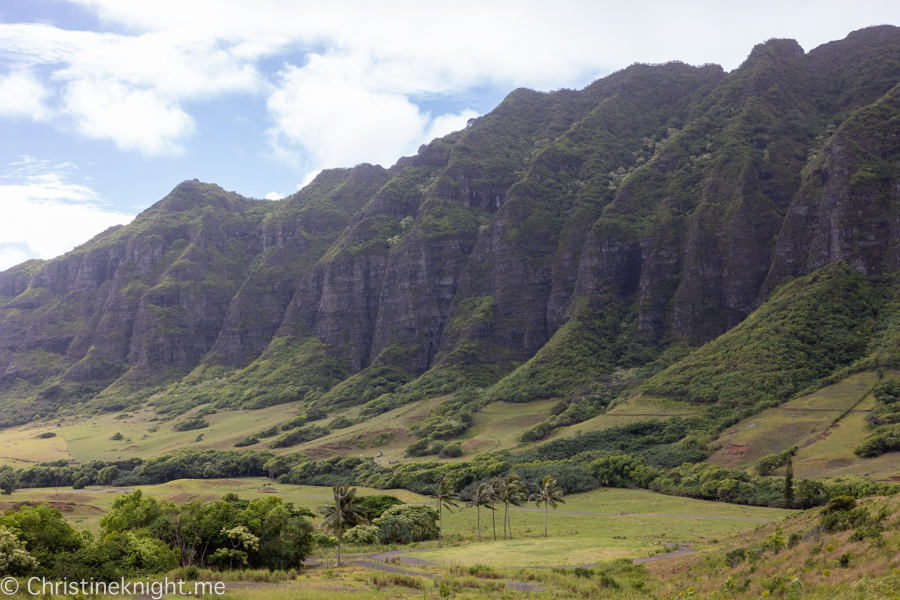 As soon as you've checked in for your tour, head to the desk for your tour to mark your name off and secure your place in the queue for your tour. First come first in the UTV line – and the further you are down the back of the line, the most dust will get kicked up onto your UTV.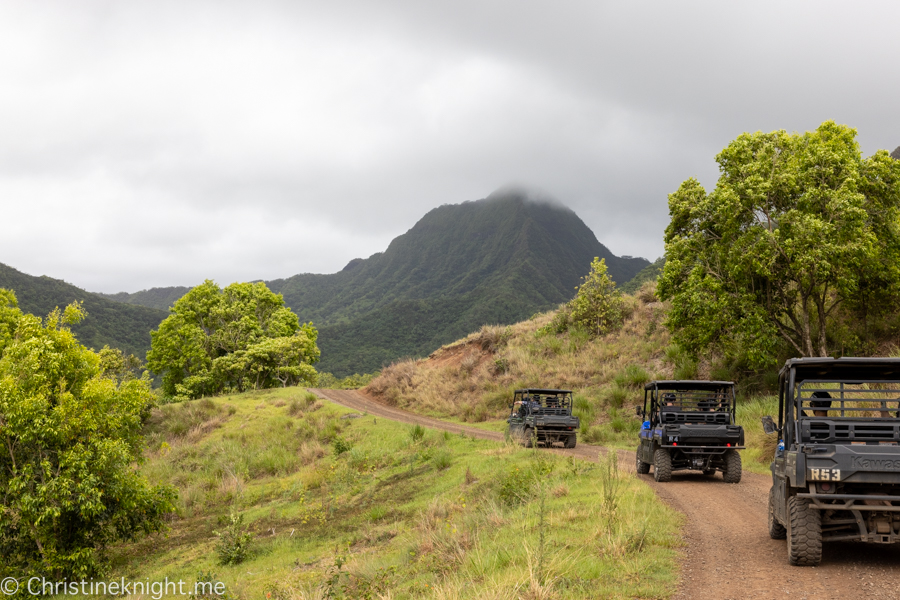 You will get absolutely filthy dirty. Be prepared and enjoy the experience.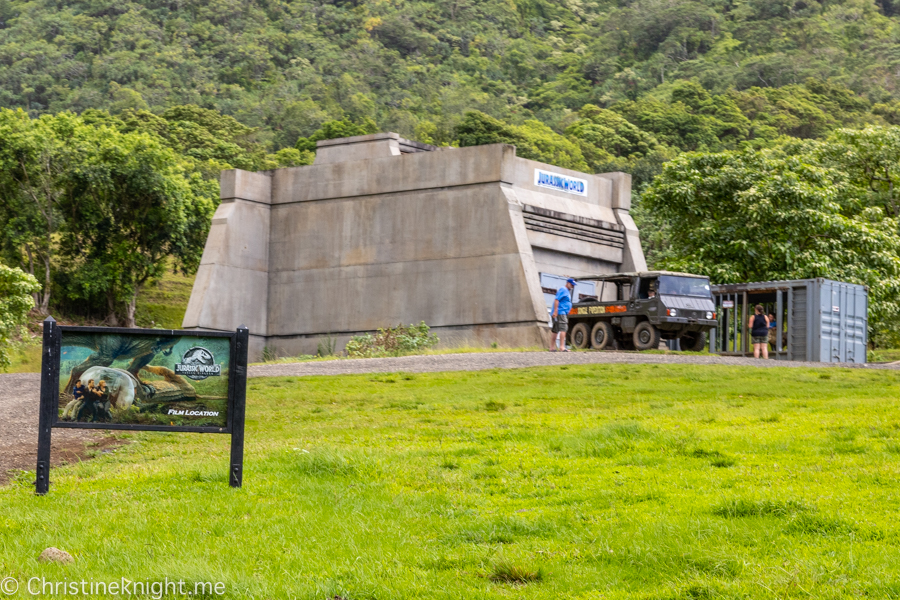 Bring water and wet wipes to clean yourself up with afterwards.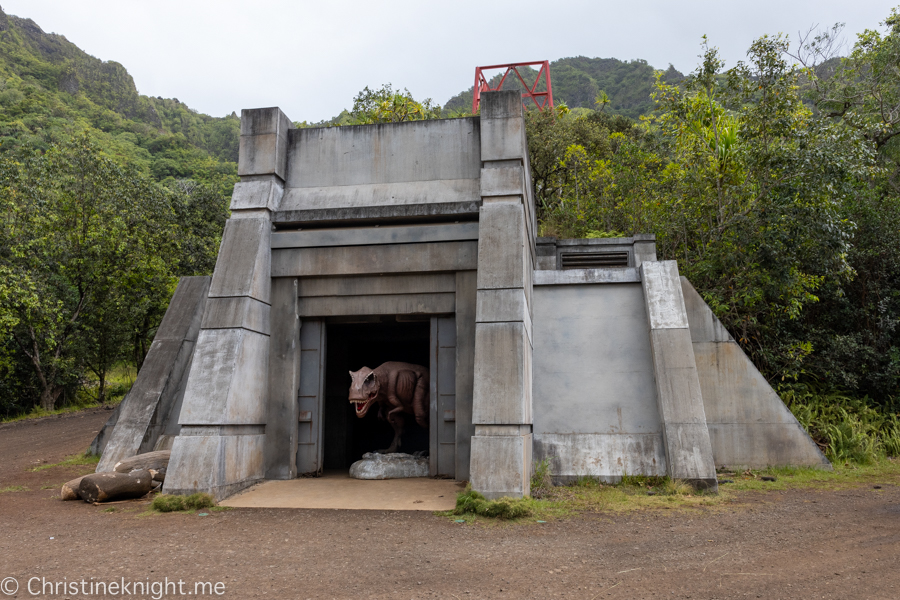 Leave plenty of time to drive across to the ranch and park. Traffic can be brutal.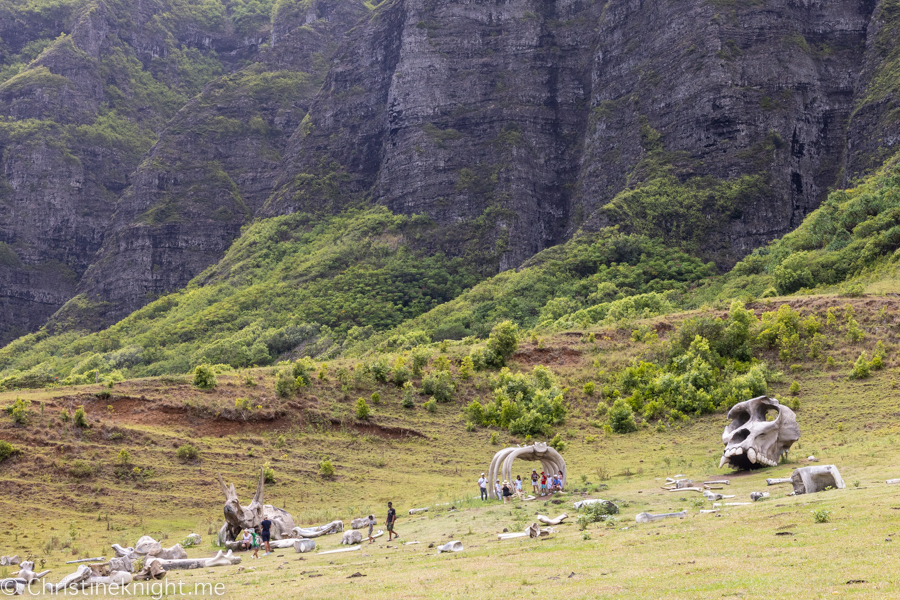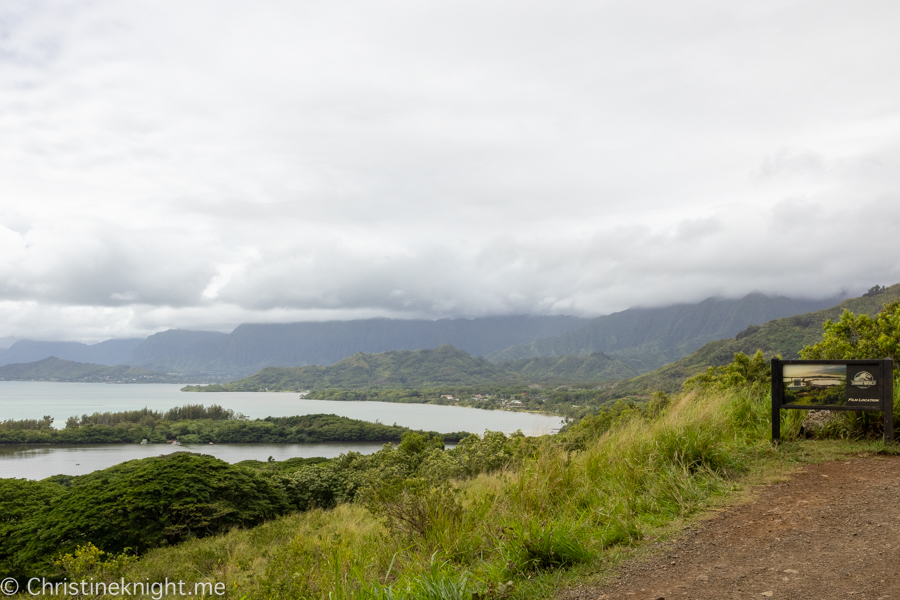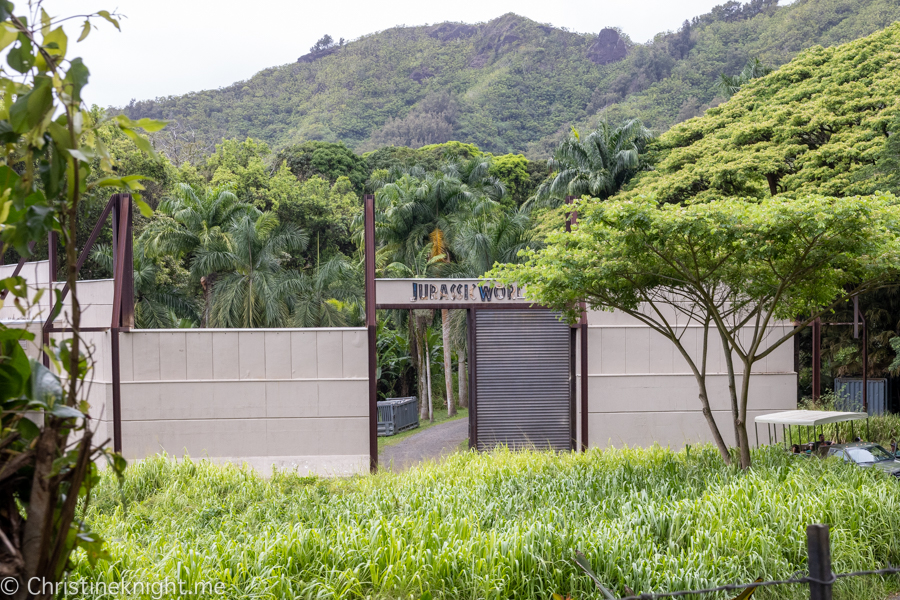 Kualoa Ranch
49-560 Kamehameha Hwy, Kaneohe, HI 96744
https://www.kualoa.com/toursactivities/atv-raptor-tours-2-hour/
More things to do in Hawaii
Visit Aulani, a Disney Resort and Spa.
Read what to expect when visiting Aualni, a Disney Resort and Spa.
Tips for visiting the Polynesian Cultural Center on Oahu.
Hike to the top of an extinct volcano on the Diamond Head Crater Trail.
Enjoy a fancy afternoon tea at the Moana Surfrider.
See where the Jurassic park movies were filmed on an ATV tour at Kualoa Ranch.
Read about the best things to do on Maui.
Visit the Surfing Goat Dairy on Maui.
Check out turtles at the Maui Ocean Center.
Drive to the summit of Haleakala on Maui.
Find the best things to do in Hilo, Hawaii
Visit Coconut Island, Hilo
Enjoy Liluokalani Gardens in Hilo
See the Captain Cook Monument and Kealakula Bay
Get a glimpse of the past at the Waikoloa Petroglyphs
Get the best things to do on the Big Island of Hawaii
See a volcano up close at Hawaii Volcanoes National Park
Visit Rainbow Falls, Hilo
See a majestic waterfall at Akaka State Park, Hilo Hawaii
See turtles on Punaluu Black Sand Beach, Hawaii
Swim with giants on a manta ray night snorkel, Hawaii
See lava and land at the foot of a waterfall on a helicopter tour
Hold a seahorse at Ocean Rider Seahorse Farm Kona Hawaii