Captain Cook Monument at Kealakekua Bay Viewpoint, Kaelakekua State Historical Park 
See ancient Hawaiian relics at the Kaelakekua State Historical Park and the 27-foot-high Captain James Cook monument marking his demise at Kealakekua Bay Viewpoint on the Big Island of Hawaii.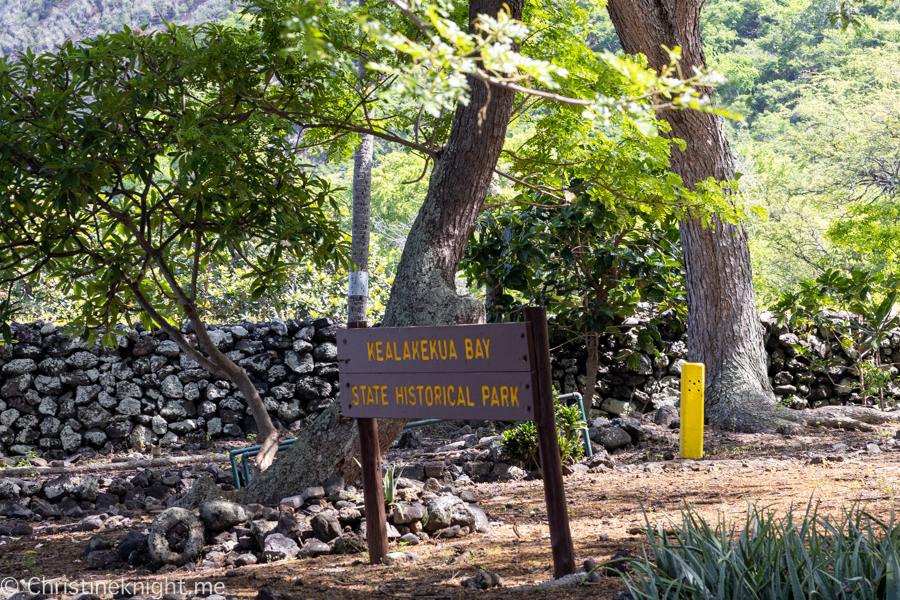 British explorer Capitan James Cook landed at Kealakekua Bay in January of 1779 to repair a broken mast. Initially relations with the local Indigenous people was reportedly positive, however as the weeks won on, Cook and his men outstayed their welcome. On February 14, 1779, Cook attempted to take the Hawaiian King by force, but the Hawaiians resisted. A Hawaiian nobleman was shot, and Cook and his men were driven back to the shore. It was there in the shallows of the water that Cook was bludgeoned and stabbed to death.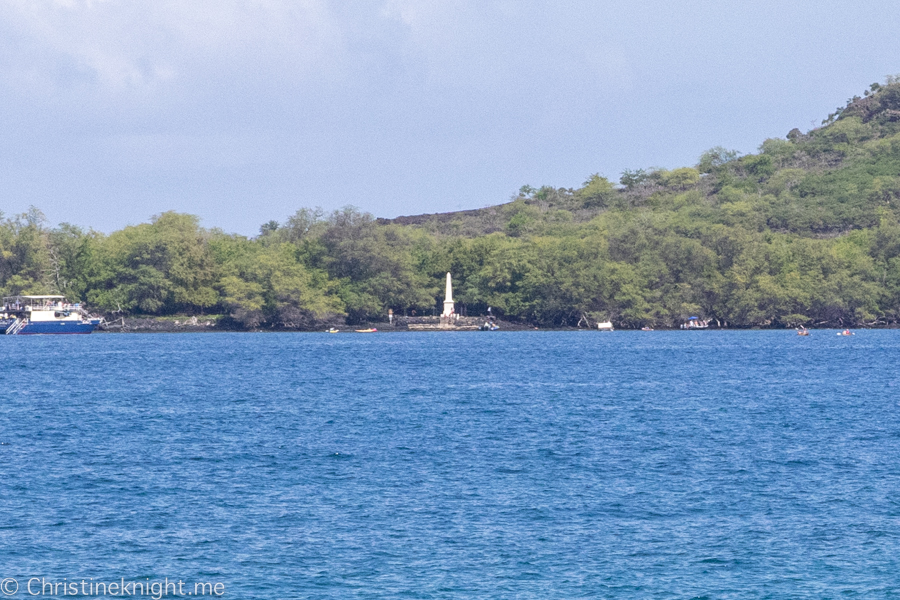 An obelisk was set up as a memorial by his fellow countrymen in 1878, on land that, while still technically part of the United States, is owned by the British. A small plaque in the surf marks the exact spot where Cook is believed to have died. Just behind the obelisk in the forest are the ruins of the ancient village of Kaawaloa.
Today the site is a popular location for snorkeling due to its clear and calm conditions. Dolphins, manta rays and tropical fish are commonly seen in these waters.
You can reach the monument via a boat tour, kayak or a 4 mile hike.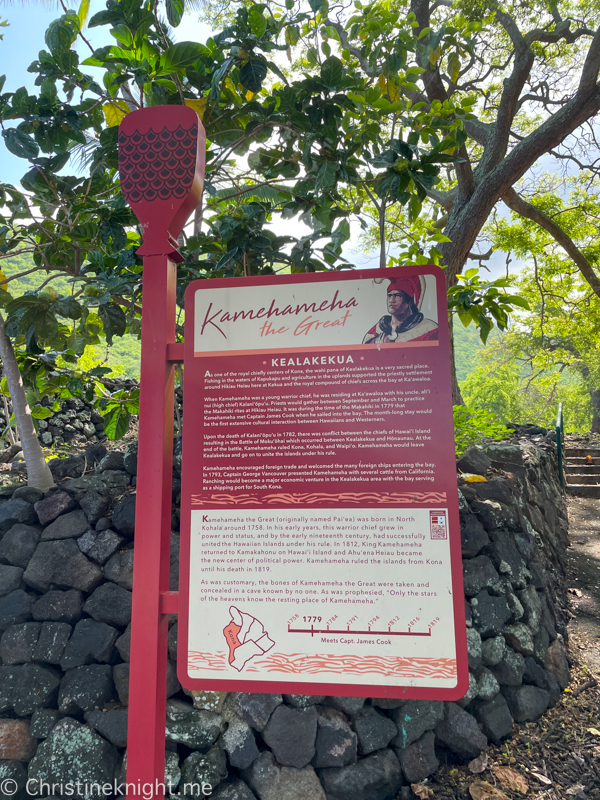 The viewpoint at Kealakekua Bay is a beautiful spot to picnic, spot the obelisk from quite the distance across the bay, and enjoy the ancient Hawaiian landmarks in the Kealakekua State Historical Park. Please respect the historic relics and do not tread on them.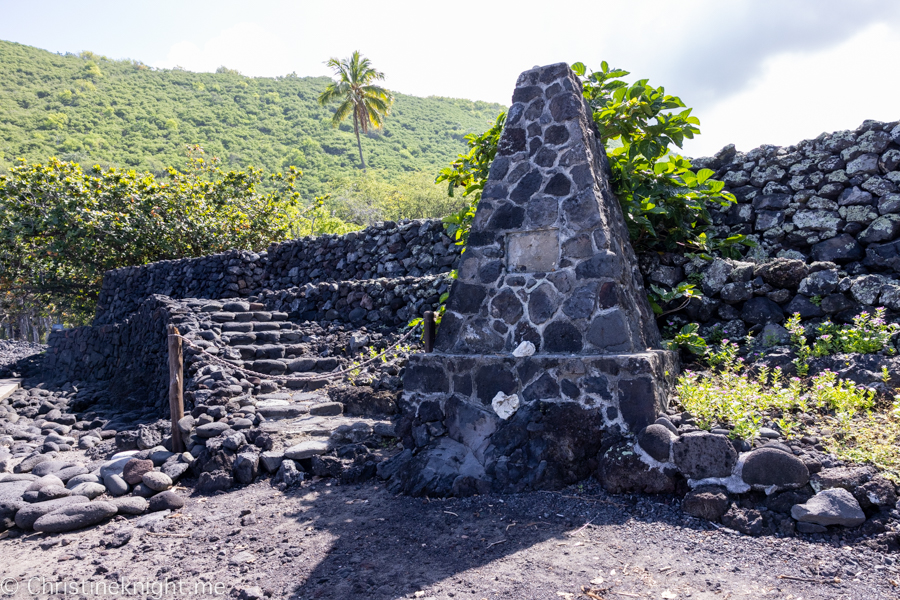 Read more about visiting the Captain Cook Monument here and here.
More things to do on the Big Island of Hawaii

Find the best things to do in Hilo, Hawaii
Visit Coconut Island, Hilo
Enjoy Liluokalani Gardens in Hilo
See the Captain Cook Monument and Kealakula Bay
Get a glimpse of the past at the Waikoloa Petroglyphs
Get the best things to do on the Big Island of Hawaii
See a volcano up close at Hawaii Volcanoes National Park
Visit Rainbow Falls, Hilo
See a majestic waterfall at Akaka State Park, Hilo Hawaii
See turtles on Punaluu Black Sand Beach, Hawaii
Swim with giants on a manta ray night snorkel, Hawaii
See lava and land at the foot of a waterfall on a helicopter tour
Hold a seahorse at Ocean Rider Seahorse Farm Kona Hawaii