Punaluu Black Sand Beach on The Big Island of Hawaii
Punaluu black sand beach, on the Big Island of Hawaii, was once a white sand beach that was turned black by lava flowing over it and into the ocean. The black sand is formed by smooth fragments of lava that cools at it hits the ocean and splits into tiny pieces that, over time, build up to form the black sand beaches.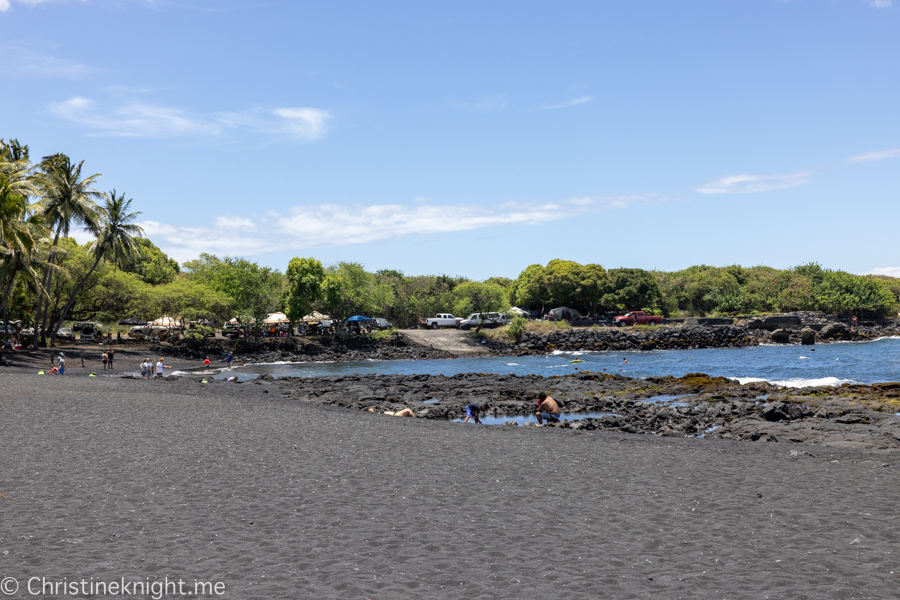 There are several black sand beaches in Hawaii due to the constant volcanic activity in Hawaiʻi Volcanoes National Park, with Punaluu Black Sand Beach probably the most famous of them.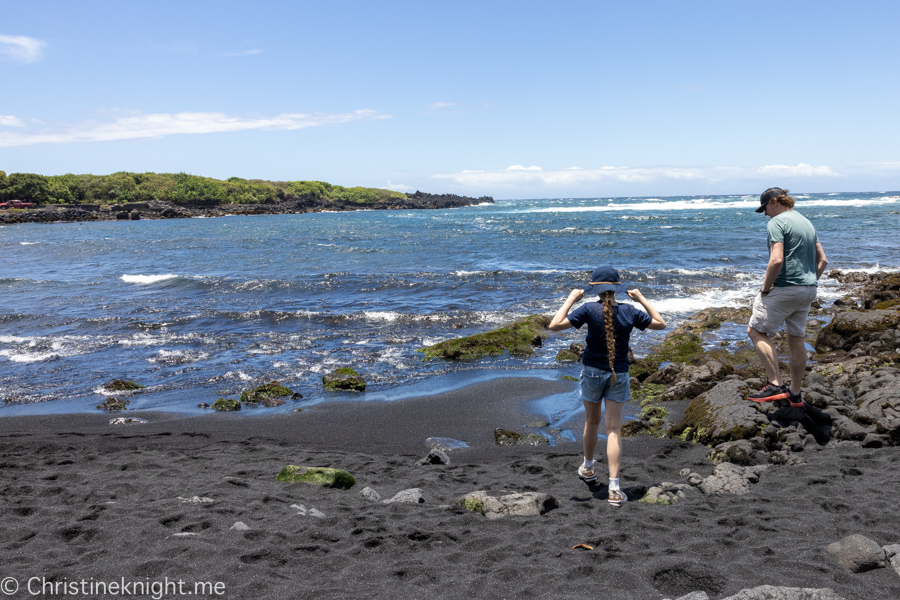 While Punaluu Black Sand Beach isn't the best swimming beach on the island, people do swim there. Facilities include a picnic area and restrooms, however there are no nearby cafes or restaurants so bring in your own picnic.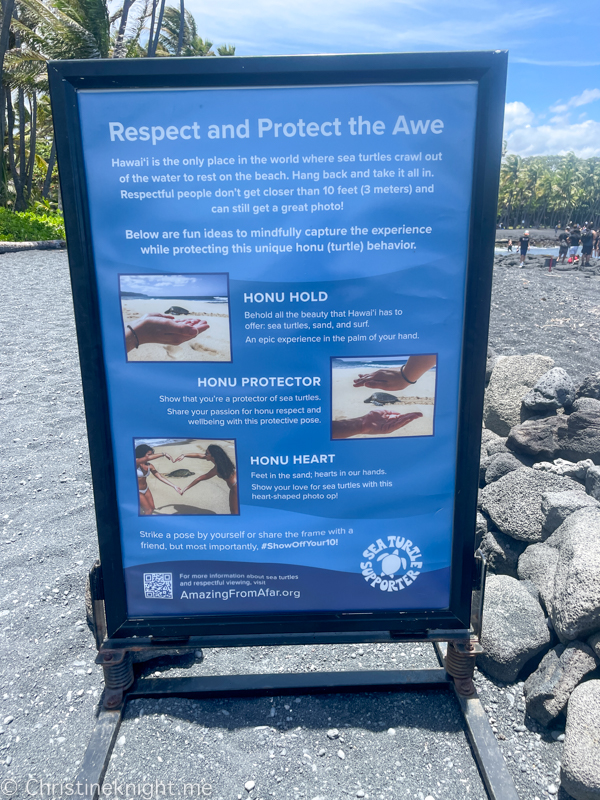 Punalu'u Black Sand Beach is also famous for its large honu residents. Hawaiian Green Sea Turtles frequent the beach to bask in the sun. There are often sea turtles and beautiful fish offshore if you are a strong swimmer and into snorkelling.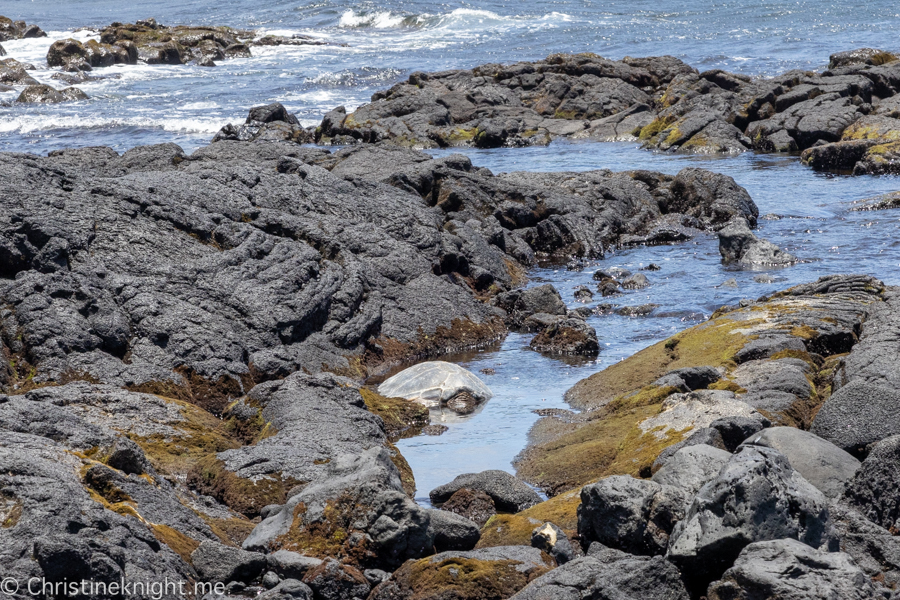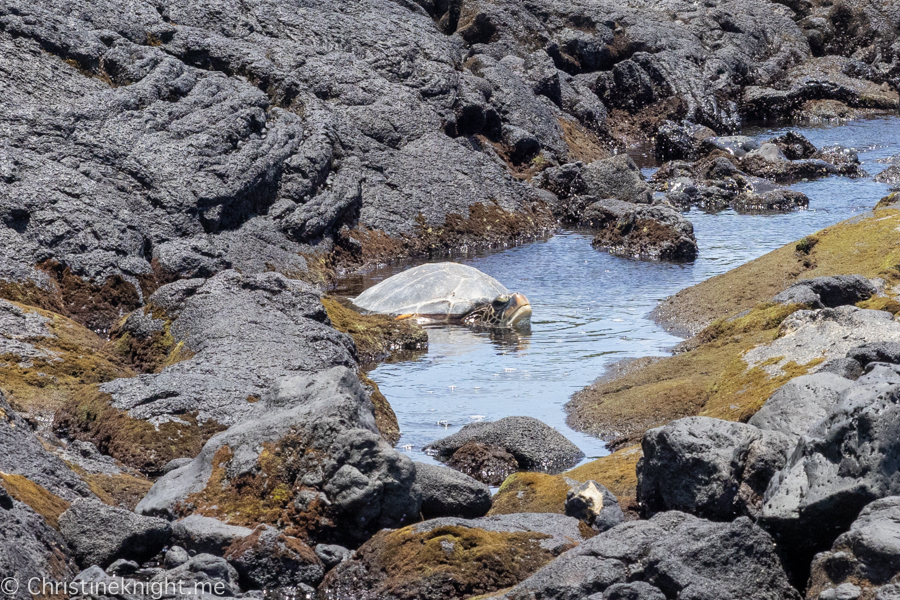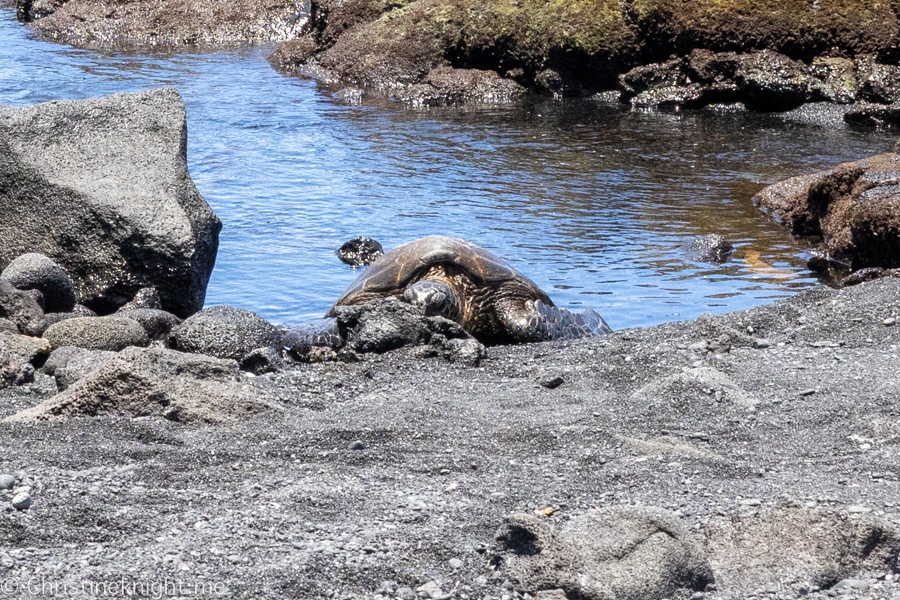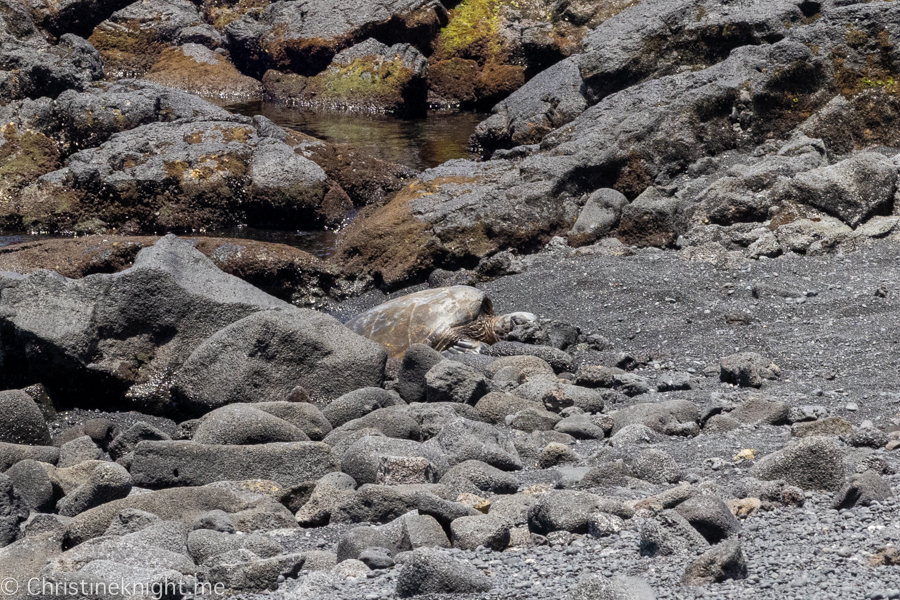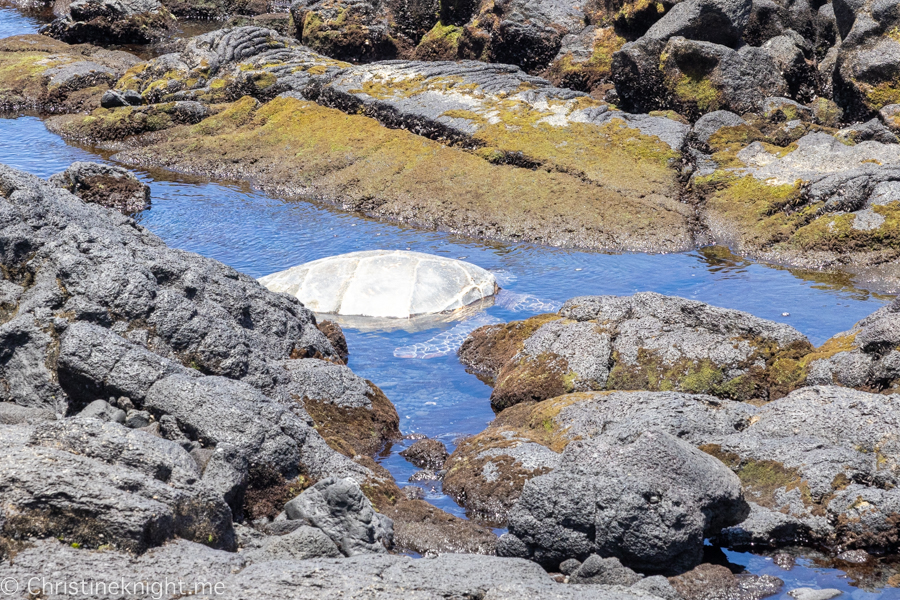 There is plenty of free parking both next to the beach and it an adjacent car park. Lifeguards are on duty during daylight hours (they also yell at the tourists to keep away from the honu). Grills are also available for bbqs and there is a camping ground.
Punaluʻu Black Sand Beach is best tied into a drive to or from Hawai'i Volcanoes National Park. The beach is a short detour off Highway 11 between the towns of Volcano Village and Naalehu.
Get more ideas on things to do on the Big Island of Hawaii.
More things to do on the Big Island of Hawaii

Find the best things to do in Hilo, Hawaii
Visit Coconut Island, Hilo
Enjoy Liluokalani Gardens in Hilo
See the Captain Cook Monument and Kealakula Bay
Get a glimpse of the past at the Waikoloa Petroglyphs
Get the best things to do on the Big Island of Hawaii
See a volcano up close at Hawaii Volcanoes National Park
Visit Rainbow Falls, Hilo
See a majestic waterfall at Akaka State Park, Hilo Hawaii
See turtles on Punaluu Black Sand Beach, Hawaii
Swim with giants on a manta ray night snorkel, Hawaii
See lava and land at the foot of a waterfall on a helicopter tour
Hold a seahorse at Ocean Rider Seahorse Farm Kona Hawaii