Ocean Rider Seahorse Farm Kona Hawaii
Get up close to seahorses at Ocean Rider Seahorse Farm in Kona on The Big Island of Hawaii.
Ocean Rider Seahorse Farm is a family-run aqua-farm. They breed and provide farm-reared seahorses to aquariums and hobbiests to protect wild seahorses facing the threat of extinction due to being taken from their homes in the wild.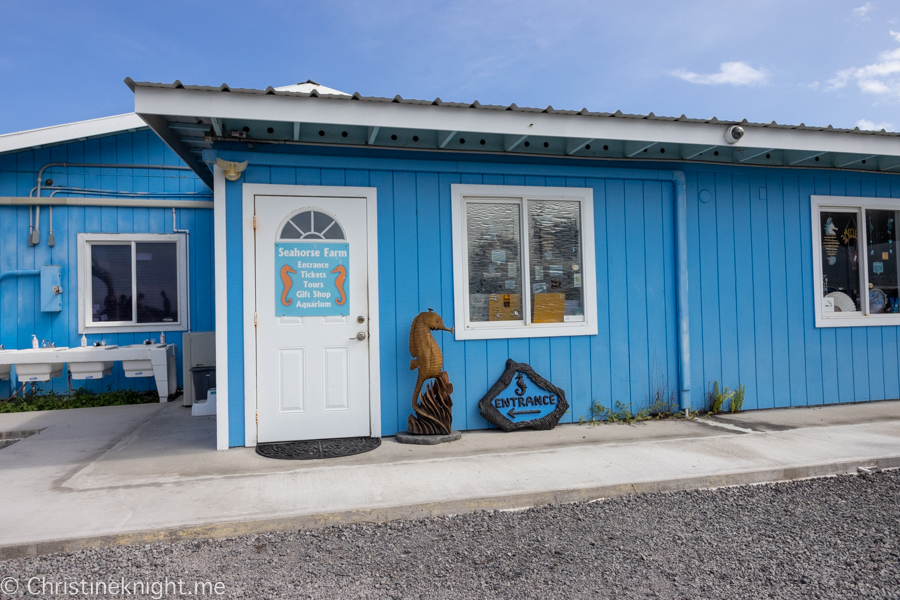 The aqua-farm began raising mustang seahorses in 1999 and now breeds over 25 species of seahorses in captivity, including some on the verge of extinction. Their amazing variety of seahorses can be viewed on a guided tour.
Ocean Rider's vision statement is to eliminate the need to take wild seahorses off the reefs by providing home and public aquariums with healthy, eco-friendly, hand raised, domesticated seahorse pairs to be kept as pets for many years to come.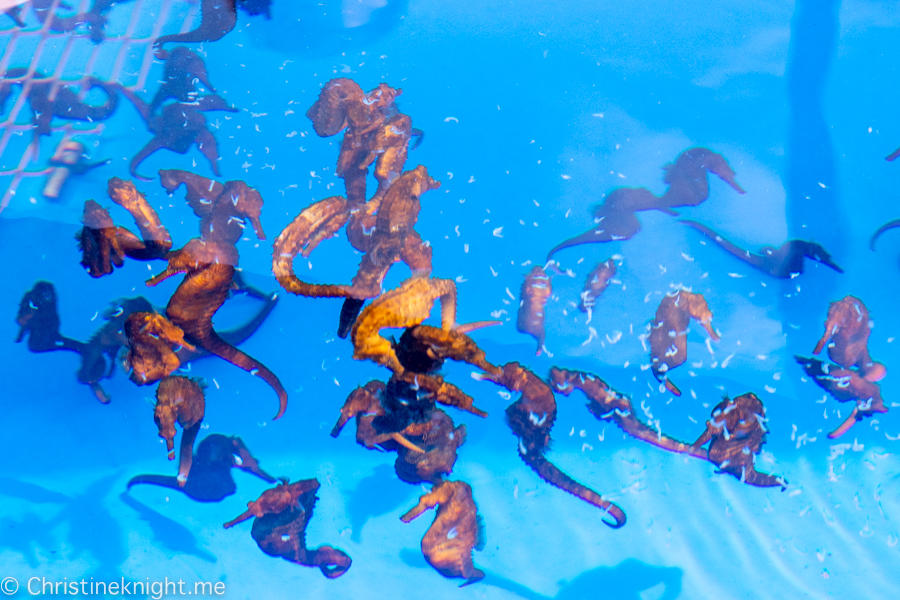 Join an Ocean Rider seahorse tour and learn about ocean conservation and the amazing seahorse. The Kona seahorse guided tour lasts about 60 minutes and is an indoor and outdoor tour so wear a hat and sunscreen plus good walking shoes.
Tour times are Mon – Fri at 10am, 12pm and 2pm except for low season (May and September) when there is only one tour per day which is at noon.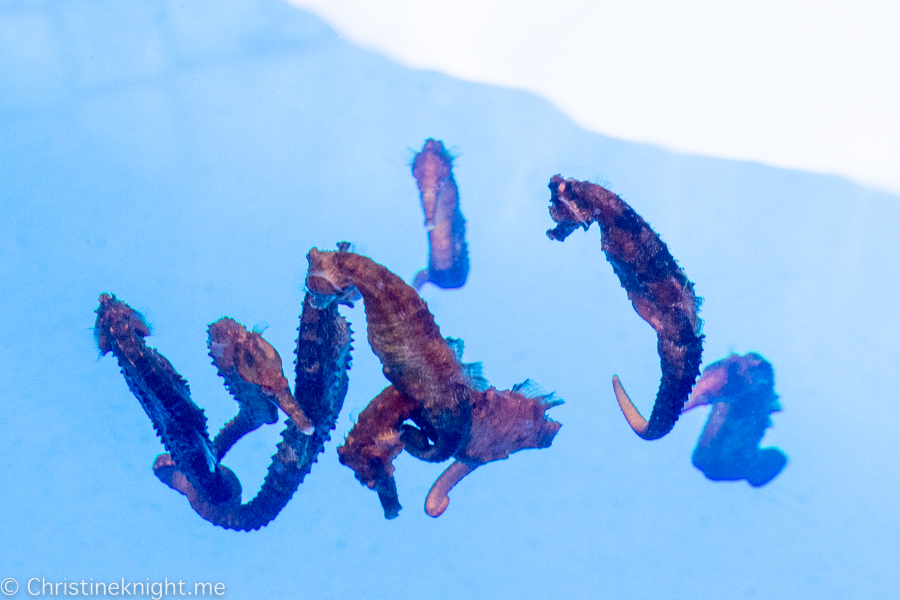 We were extremely excited to take a tour on our recent visit to The Big Island of Hawai'i. We were able to see thousands of seahorses from babies to pregnant males, as well as leafy sea dragons and a variety of beautiful fish, plus enjoy an interactive tide pool.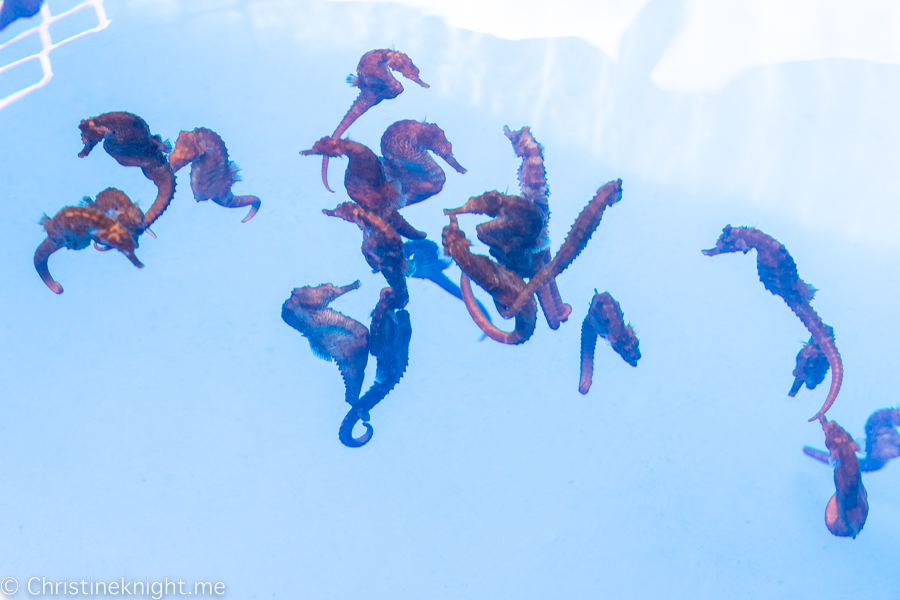 The highlight of the tour is holding a seahorse (extremely gently!) at the end of the tour. Visitors must be aged 5 and up to be able to hold a seahorse.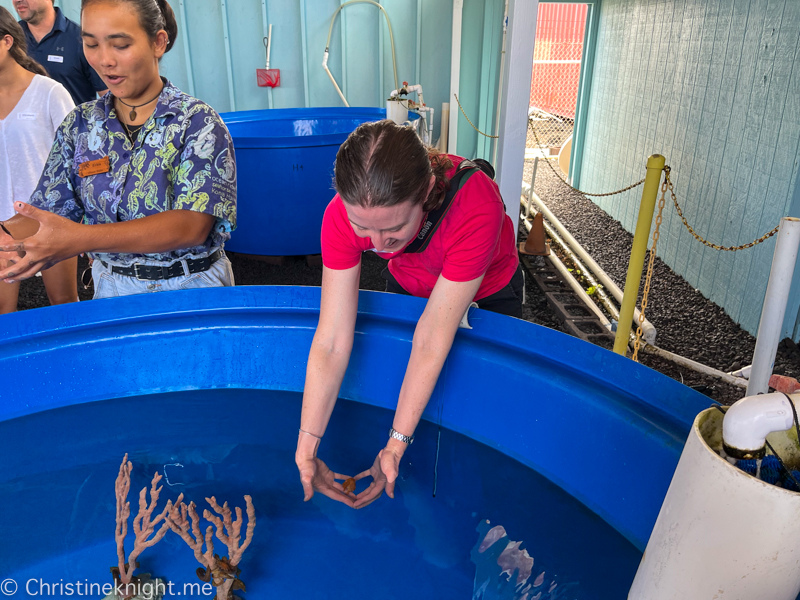 Book online to guarantee your spot on a tour. Walk-in spaces are available if tours are not fully booked, however the price is higher so I highly recommend booking online at least 24 hours before the tour.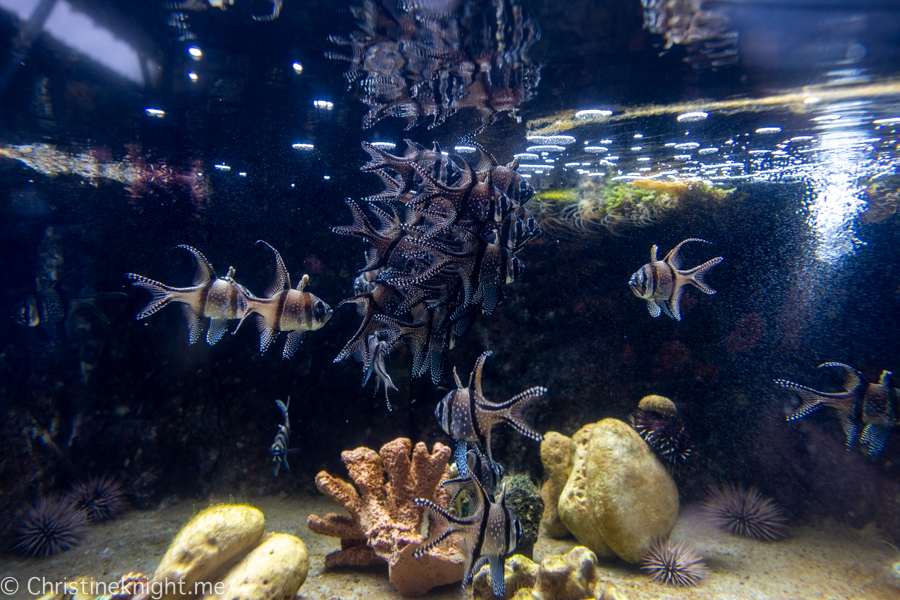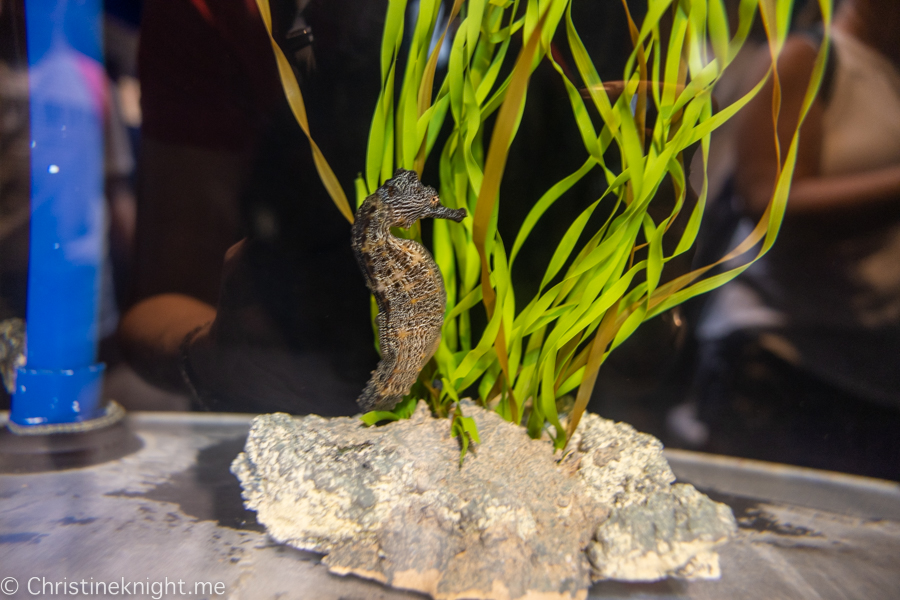 Ocean Rider Seahorse Farm Kona Hawaii
73-4388 Ilikai Place
Kailua-Kona, Hawaii 96740
Phone: 808-329-6840
seahorse.com
More things to do on the Big Island of Hawaii

Find the best things to do in Hilo, Hawaii
Visit Coconut Island, Hilo
Enjoy Liluokalani Gardens in Hilo
See the Captain Cook Monument and Kealakula Bay
Get a glimpse of the past at the Waikoloa Petroglyphs
Get the best things to do on the Big Island of Hawaii
See a volcano up close at Hawaii Volcanoes National Park
Visit Rainbow Falls, Hilo
See a majestic waterfall at Akaka State Park, Hilo Hawaii
See turtles on Punaluu Black Sand Beach, Hawaii
Swim with giants on a manta ray night snorkel, Hawaii
See lava and land at the foot of a waterfall on a helicopter tour
Hold a seahorse at Ocean Rider Seahorse Farm Kona Hawaii