COCONUT ISLAND (MOKU OLA) IN HILO
Moku ola (Coconut Island) is an island in Hilo bay connected to the mainland by a 250 ft (75 meters) bridge.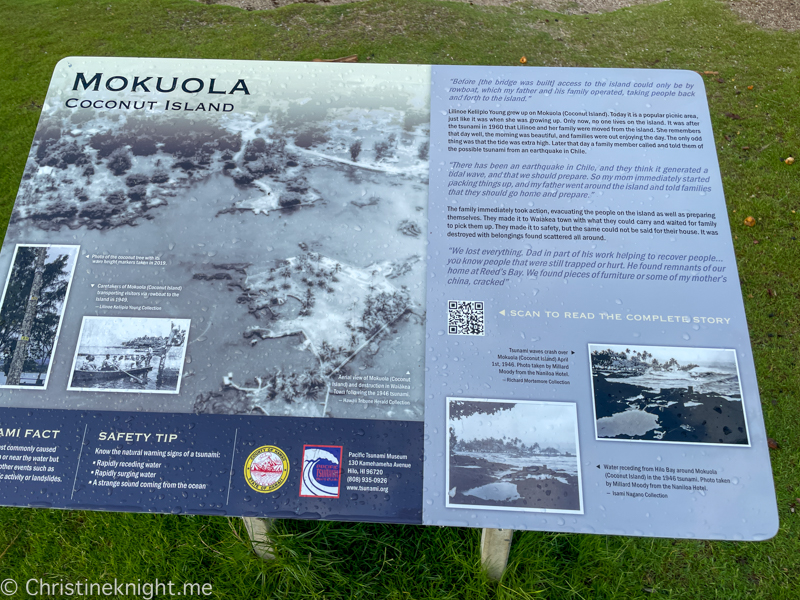 The island has a few small beaches and a large grassy area with several picnic tables. It's a popular spot for locals to hang out and teenagers to jump off a 20 foot tower into the water below.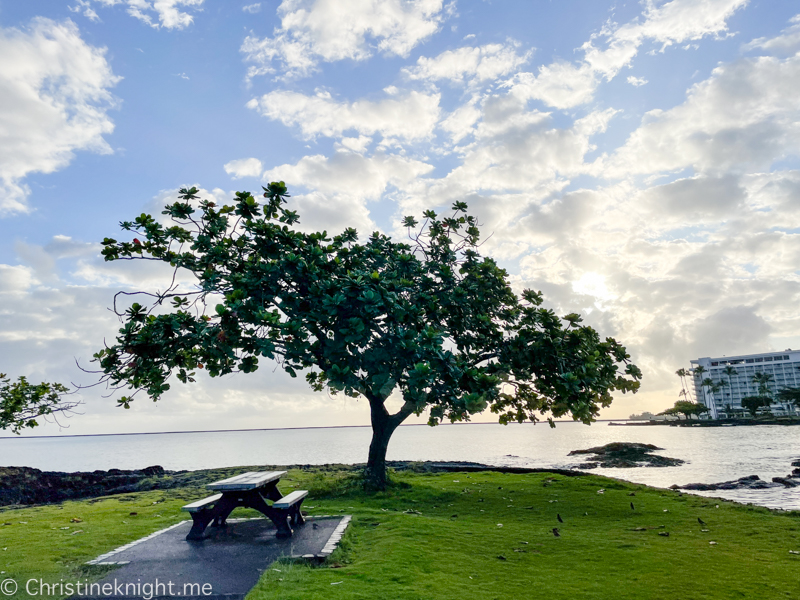 Moku ola (Coconut Island) is right next to the Queen Liliuokalani Gardens so you can easily visit both at the same time. Read more about visiting the Queen Liliuokalani Gardens here.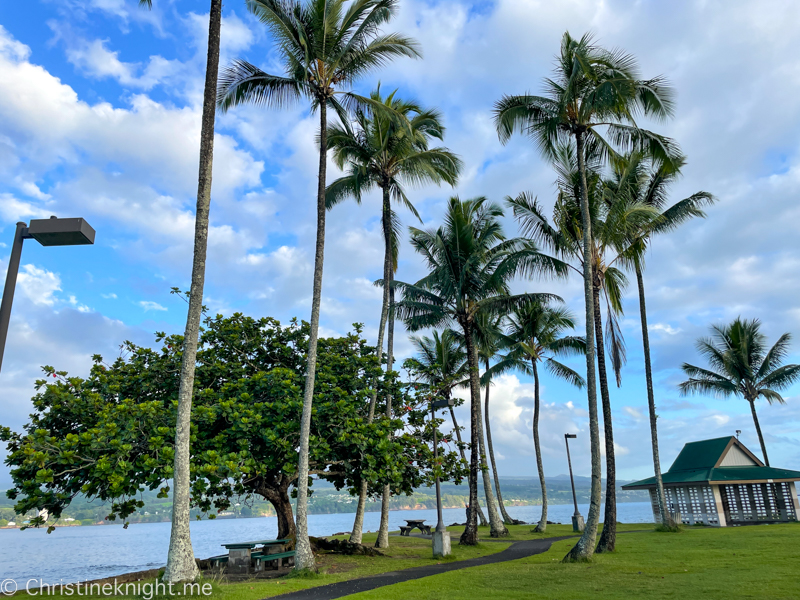 There are clean restrooms on the island and picnic tables available for use.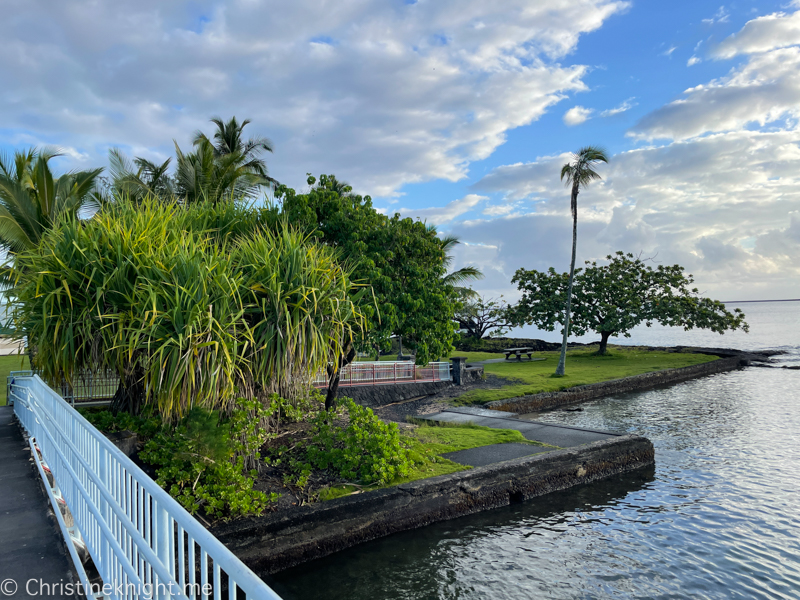 While there are two sandy, sheltered beaches on the island suitable for swimming and tide pools for exploring, the water the bay is unfortunately often murky so Coconut Island is not a good place to go snorkeling.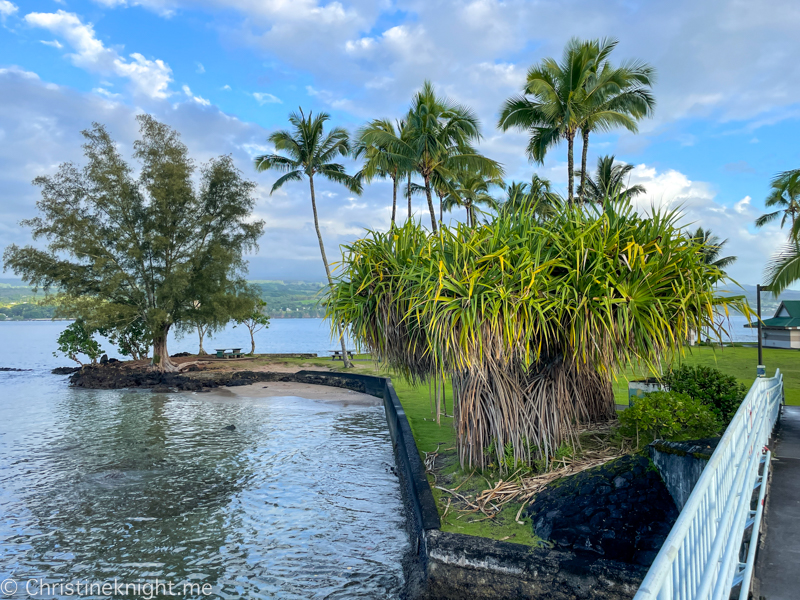 Moku ola (Coconut Island) is a great place to look back at downtown Hilo for a few photos.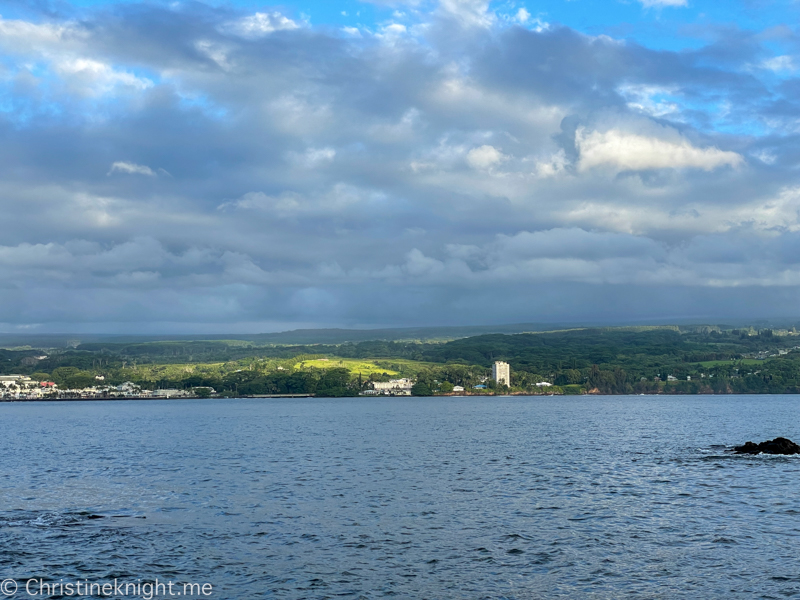 Set your navigation to 77 Keliipio Pl, Hilo HI 96720 for an address. There is a small parking lot just before the bridge to leave your car.
Read more about visiting Moku ola Coconut Island here.
More things to do on the Big Island of Hawaii

Find the best things to do in Hilo, Hawaii
Visit Coconut Island, Hilo
Enjoy Liluokalani Gardens in Hilo
See the Captain Cook Monument and Kealakula Bay
Get a glimpse of the past at the Waikoloa Petroglyphs
Get the best things to do on the Big Island of Hawaii
See a volcano up close at Hawaii Volcanoes National Park
Visit Rainbow Falls, Hilo
See a majestic waterfall at Akaka State Park, Hilo Hawaii
See turtles on Punaluu Black Sand Beach, Hawaii
Swim with giants on a manta ray night snorkel, Hawaii
See lava and land at the foot of a waterfall on a helicopter tour
Hold a seahorse at Ocean Rider Seahorse Farm Kona Hawaii