Hawaii Big Island Helicopter Tours – Big Island Spectacular with Blue Hawaiian
See the lava inside the Kilauea volcano, rainforests, beaches and an optional landing at a 1200-ft. waterfall on Hawaii Big Island helicopter tours by Blue Hawaiian.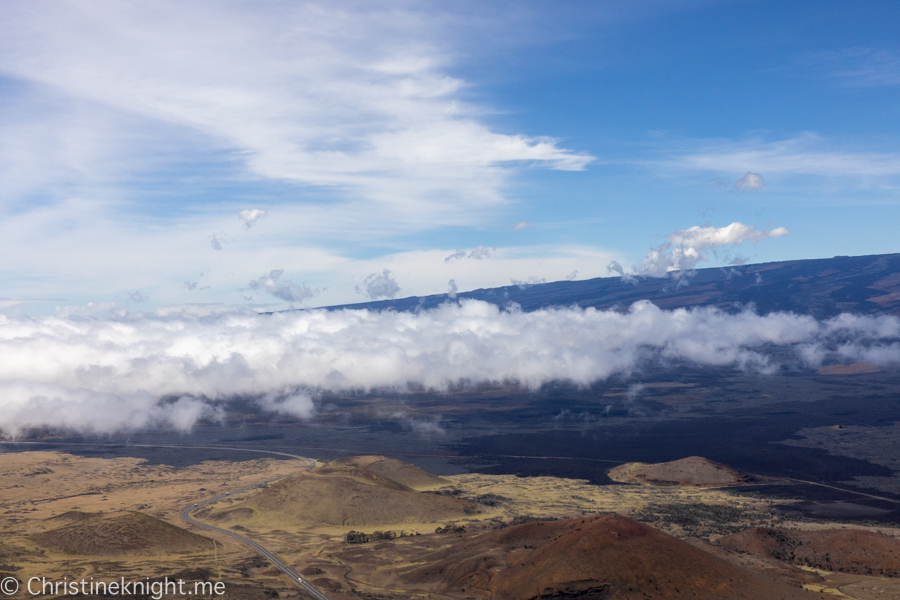 The best way to see the Big Island's majestic volcanoes, black sand beaches, lush rainforests and sparkling waterfalls is by air.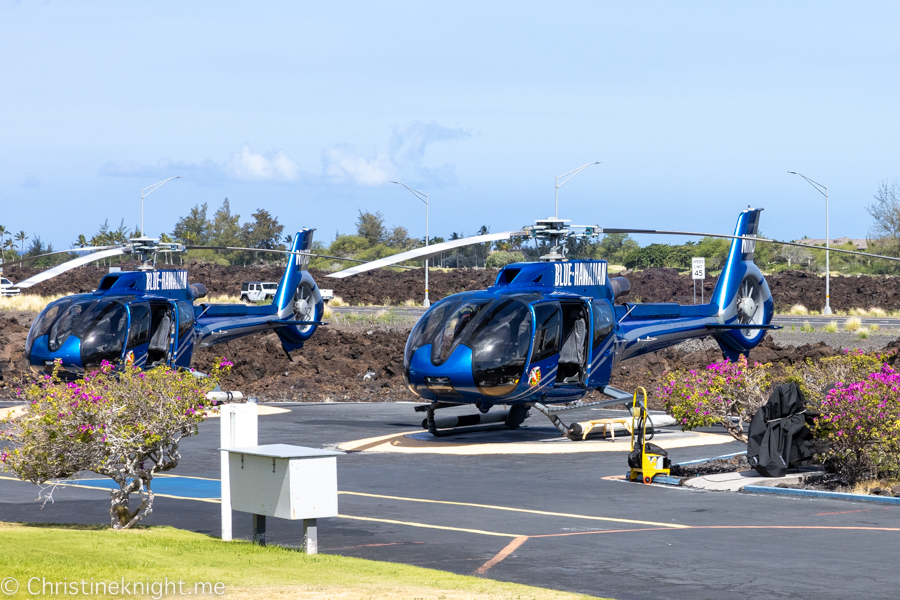 There are a few helicopter tours of the Big Island available. We chose Blue Hawaiian because we loved the sound of their Big Island Spectacular tour which covered the entire island as well as a waterfall landing add on, which is exclusive to Blue Hawaiian.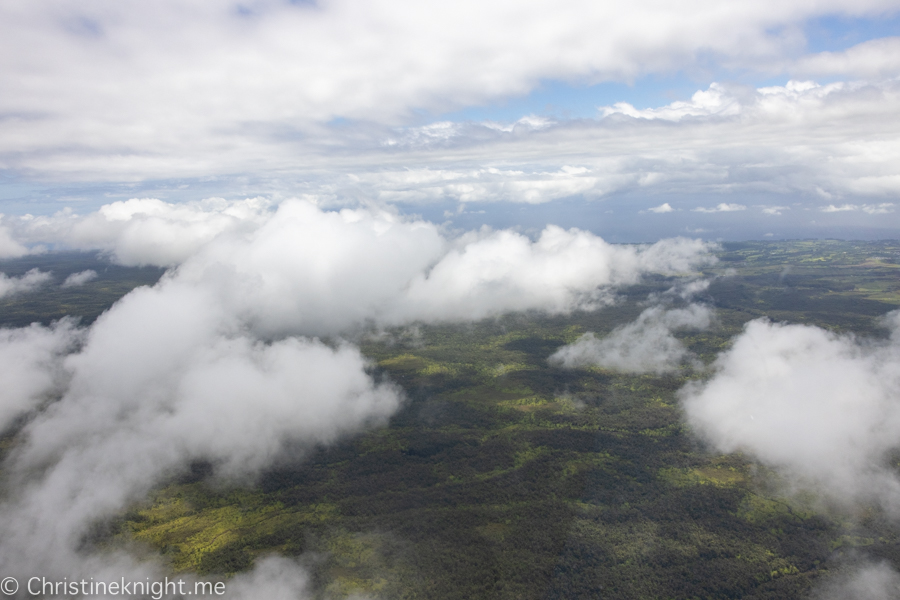 Blue Hawaiian helicopter tours depart from both sides of the island. We chose the Kona departure helicopter tour vs Hilo as different tours operate from each location.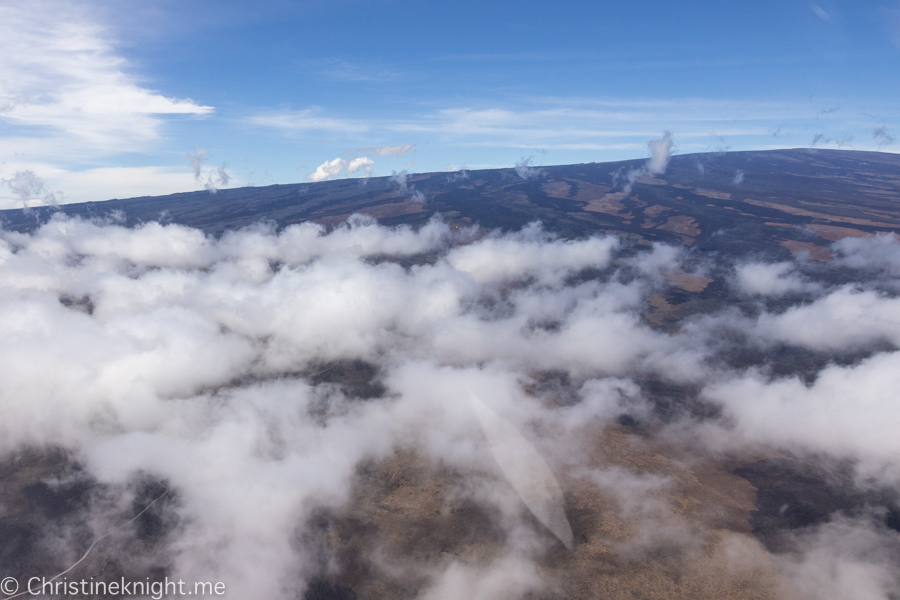 The Blue Hawaiian Helicopter base is located at Waikoloa Village, which is about a 40 minute drive from Kailua-Kona. The helicopters fit five passengers plus the pilot. Two in the front and three in the back. You can pay an extra fee for guaranteed front seating, otherwise it's up to luck if the other passengers do opt to pay for this better view or it comes down to weight distribution.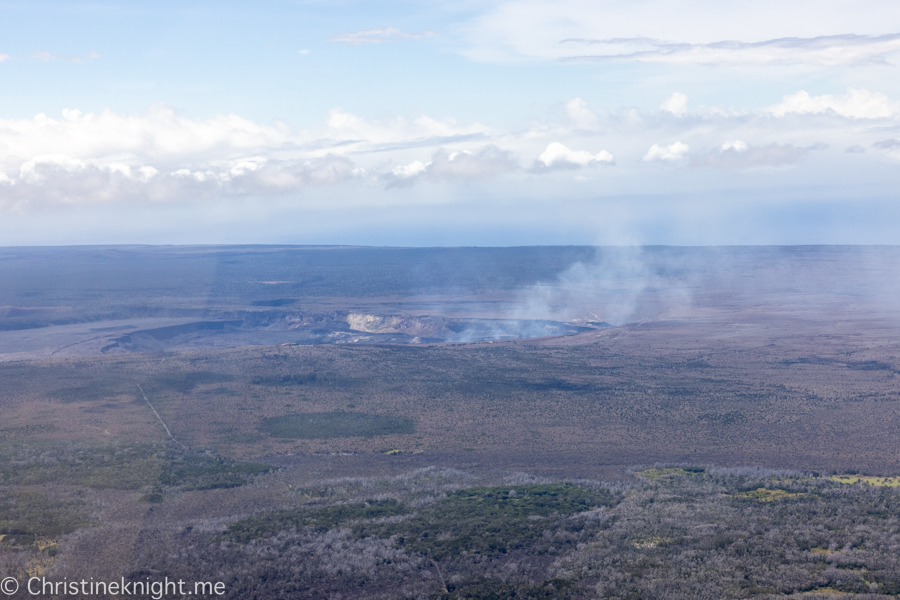 The Big Island Spectacular tour heads inland to get a close up look at the famous Kilauea volcano, which has been continuously erupting since 1983.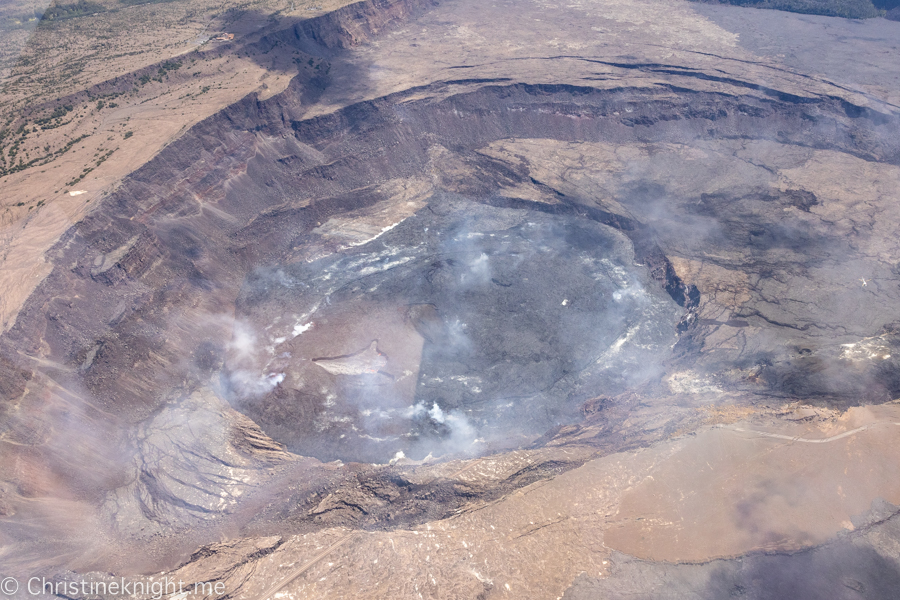 The tour flys over the arid volcanic landscape where lava had flown during previous eruptions, to the edge of the volcano itself. We saw red lava in the crater of the volcano, and steam gushing out – what an incredible experience.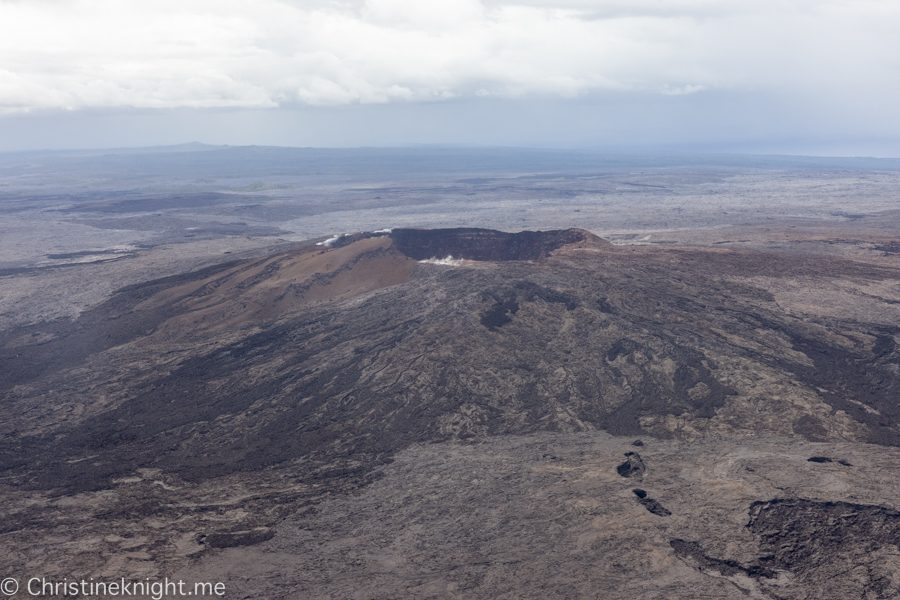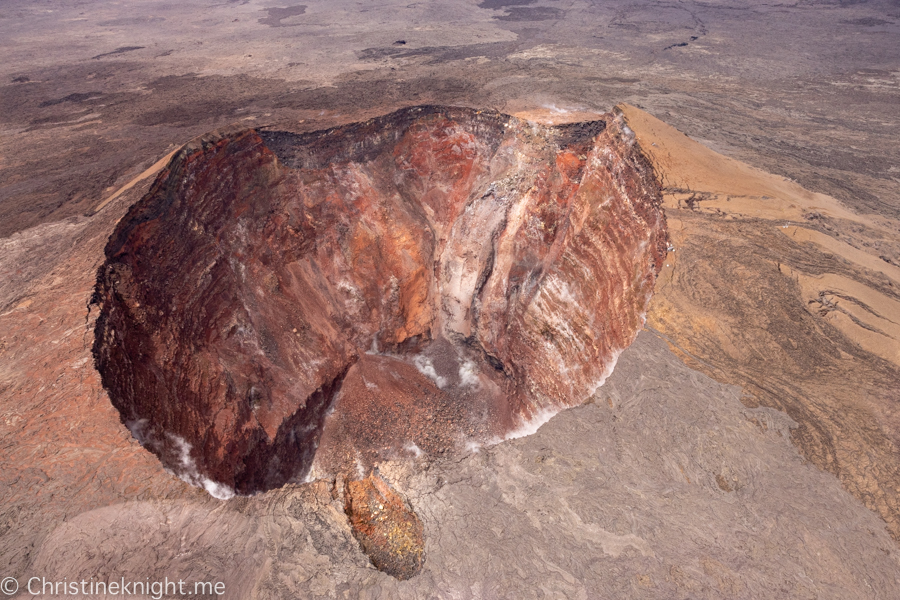 Next we head over the lush rainforests of the Hamakua Coast and the scenic valleys of the Kohala Mountains, where countless waterfalls pour from the cliff edges.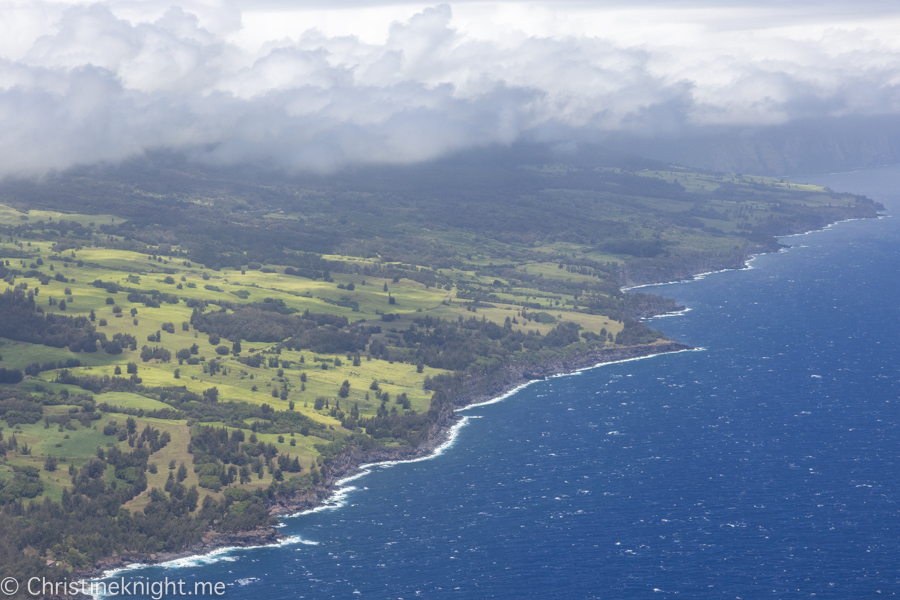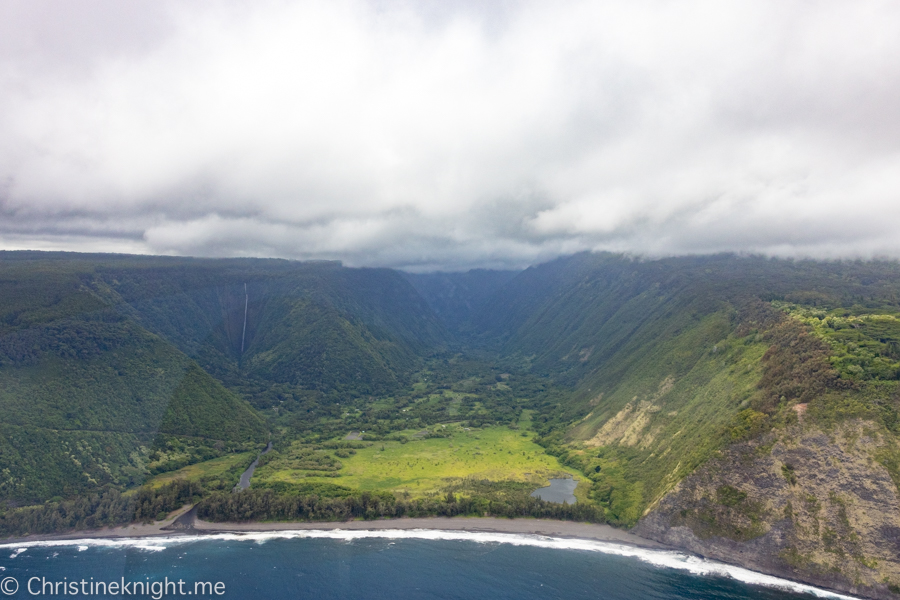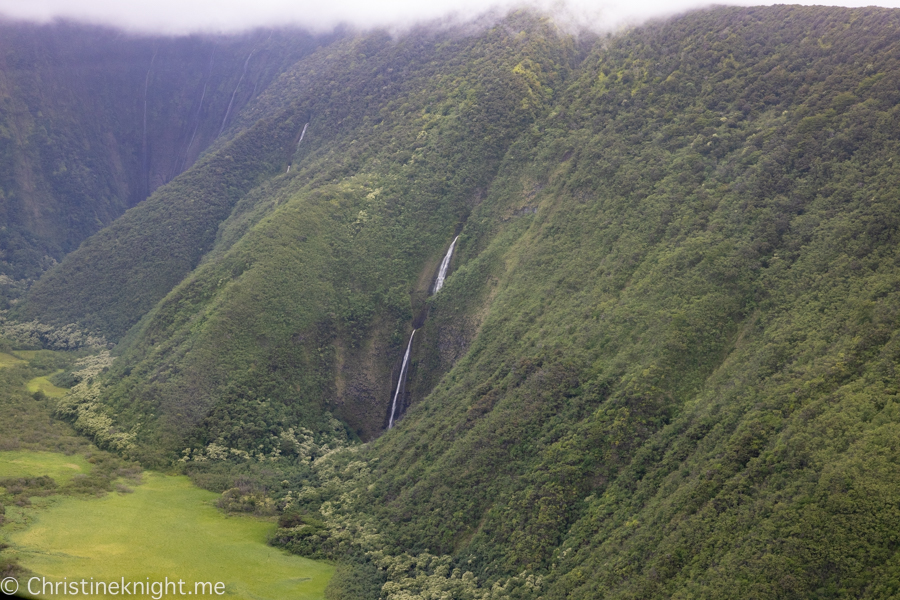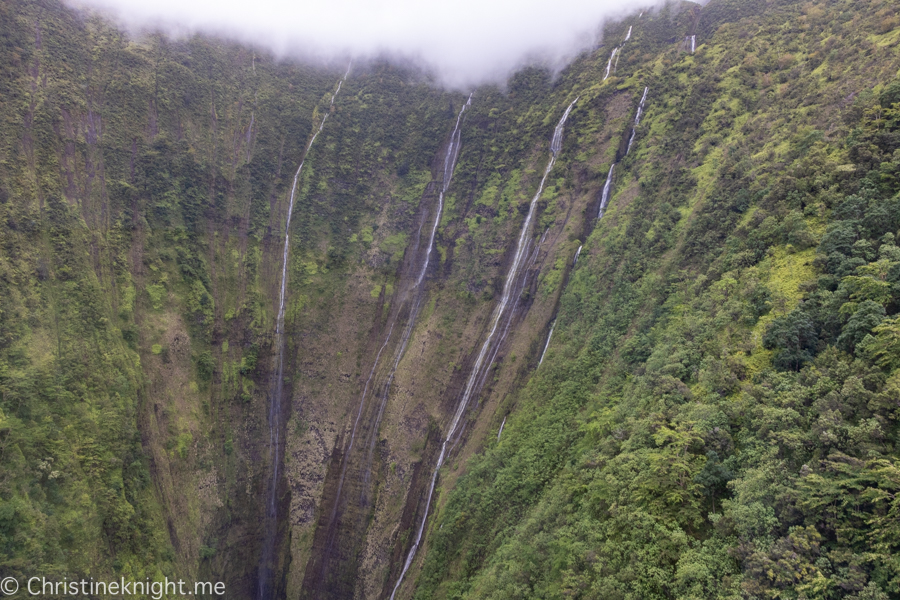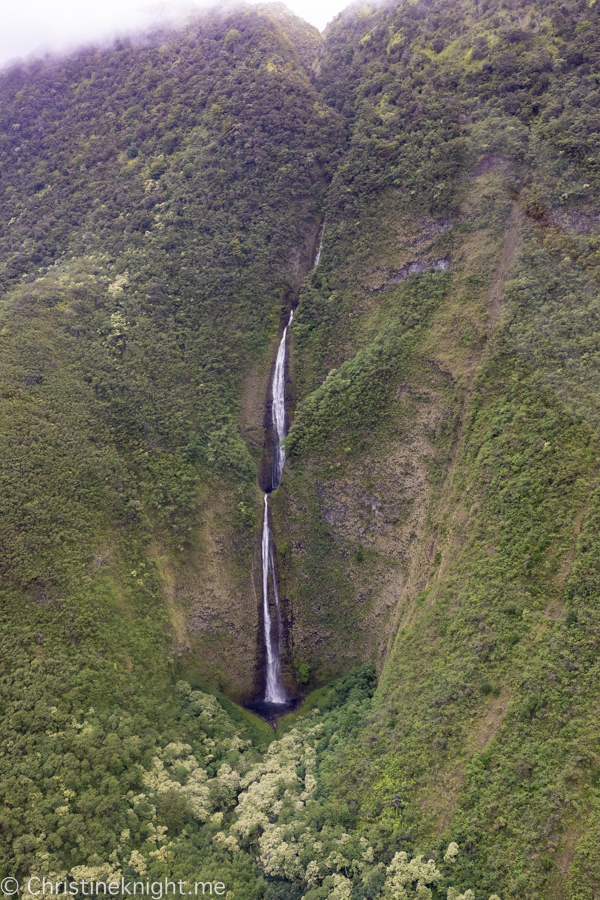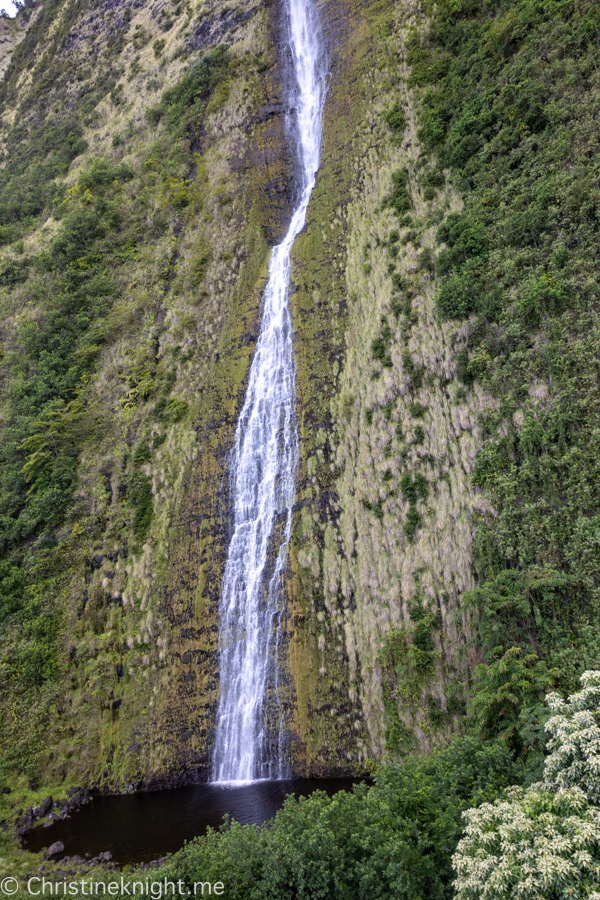 The highlight of the Big Island Spectacular comes at the end – the optional landing at remote, isolated Laupahoehoe Nui, a majestic 1200-ft. waterfall on the Kohala Coast. Landing at the base of the waterfall was very much a Jurassic Park movie moment.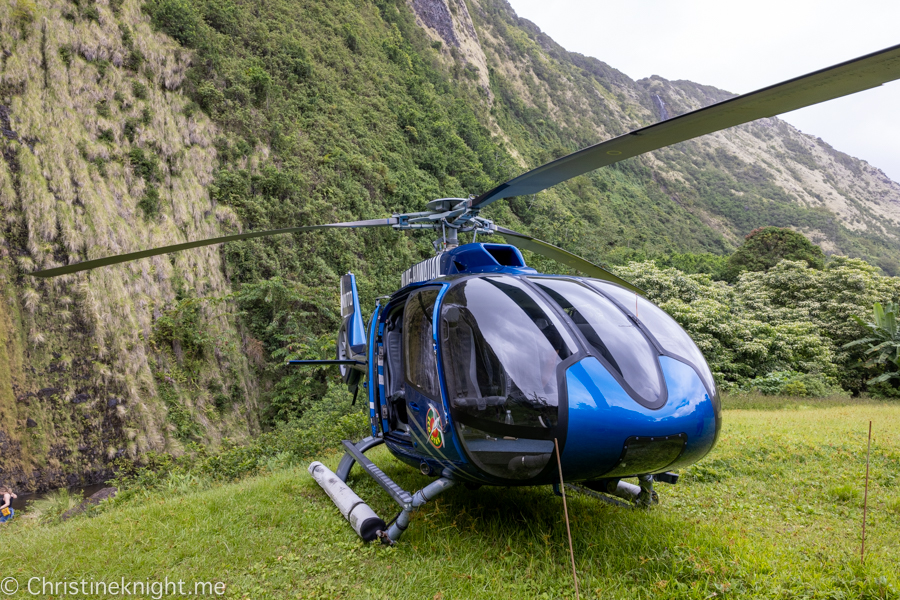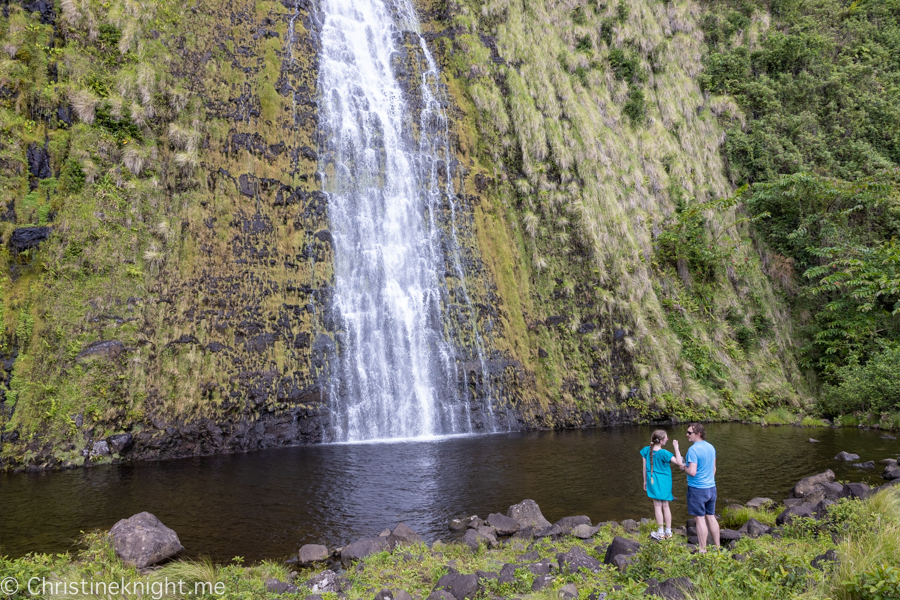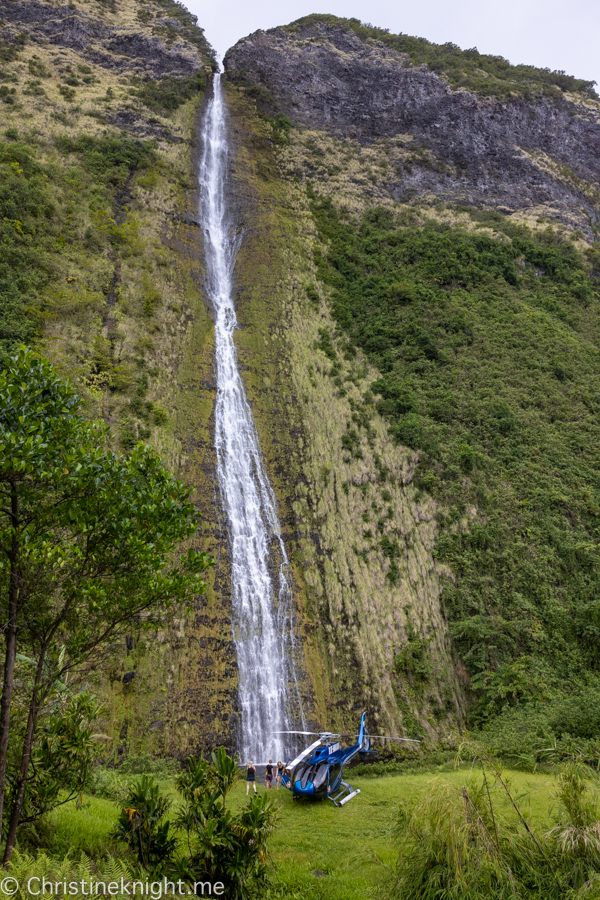 On the ground we had 20-25 minutes to take photos and explore this untouched area before boarding the helicopter again and heading back to base.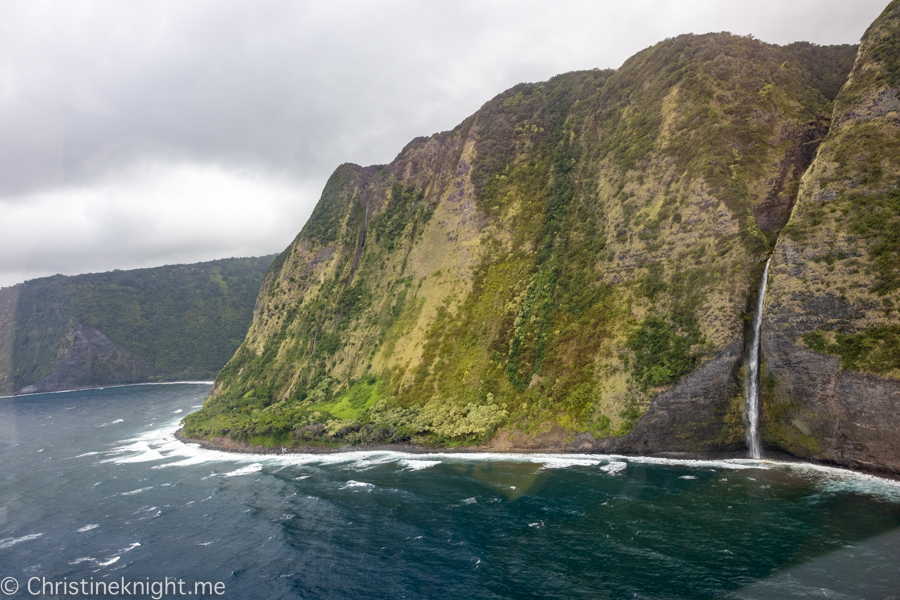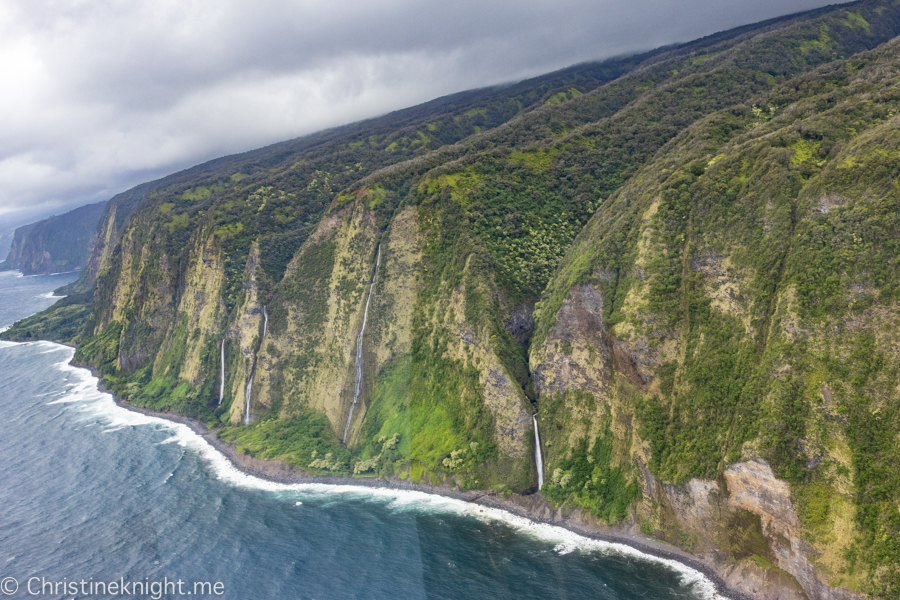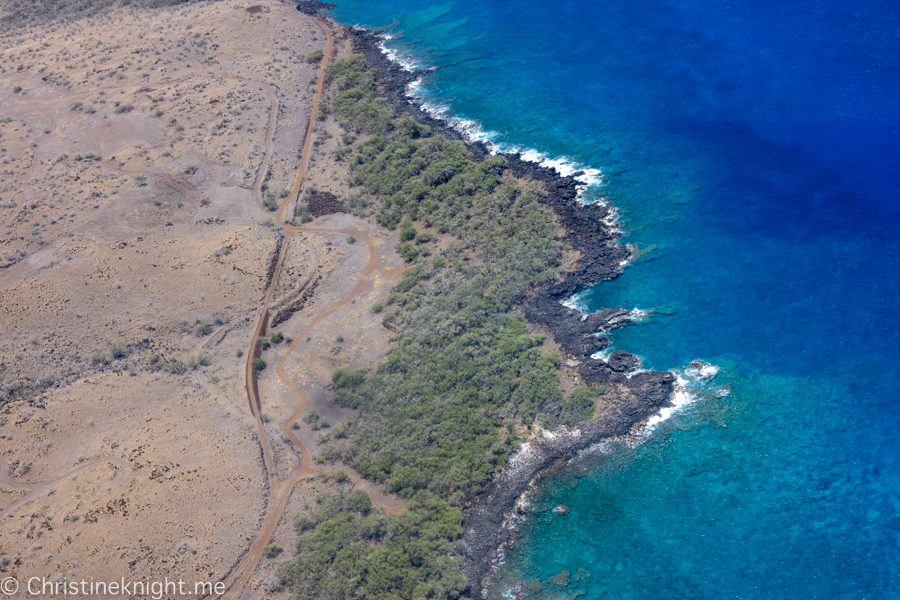 The entire tour goes for roughly 1h 45m.
We highly recommend Blue Hawaiian for their Hawaii Big Island helicopter tours.
Blue Hawaiian Helicopters
68-690 Waikoloa Rd, Waikoloa Village, HI 96738
bluehawaiian.com
More things to do on the Big Island of Hawaii

Find the best things to do in Hilo, Hawaii
Visit Coconut Island, Hilo
Enjoy Liluokalani Gardens in Hilo
See the Captain Cook Monument and Kealakula Bay
Get a glimpse of the past at the Waikoloa Petroglyphs
Get the best things to do on the Big Island of Hawaii
See a volcano up close at Hawaii Volcanoes National Park
Visit Rainbow Falls, Hilo
See a majestic waterfall at Akaka State Park, Hilo Hawaii
See turtles on Punaluu Black Sand Beach, Hawaii
Swim with giants on a manta ray night snorkel, Hawaii
See lava and land at the foot of a waterfall on a helicopter tour
Hold a seahorse at Ocean Rider Seahorse Farm Kona Hawaii