Haleakalā National Park, Maui Hawaii: Driving To The Summit
Haleakalā, or the East Maui Volcano, is a massive volcano that forms more than 75% of Maui. Haleakala is home to some of the world's rarest and most endangered plant and animal species. The mountain summit is one of the few easily-accessible parts of Hawaii where their rare and endemic species can be found to survive and thrive.
Driving to the summit
Depending where you get started from on Maui, it can take two to three hours to drive the Haleakala Highway (HI 37) and then up the winding Haleakala Crater Road leading to the summit of Haleakala.
| | |
| --- | --- |
| Kahului | 1.5 – 2 hours |
| Kihei | 1.75 – 2.25 hours |
| Kaanapali and Lahaina | 2.25 – 2.75 hours |
| Kapalua | 2.5 – 3 hours |
The Park Visitors Center is located at 7,000 feet. Continue past it to the Haleakala Visitors Center at 9,740 feet.
Visitor information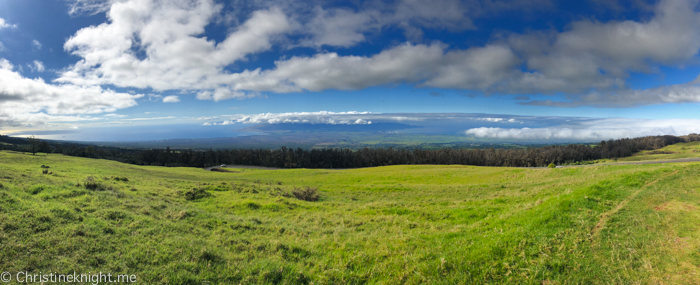 Haleakalā National Park is open year-round, 24 hours a day, 7 days a week, except during severe weather closures.
There are 24-hour available restrooms at the two visitors centres.
Park Headquarters Visitor Center (7,000 feet/2,134 meters) is open 8am-4pm. Haleakalā Visitor Center (9,740 feet/2,969 meters) is open sunrise to noon. Kīpahulu Visitor Center (coastal) is open 9am-5pm.
The visitors centres have naturalists are on duty during business hours to answer questions.
Entrance fees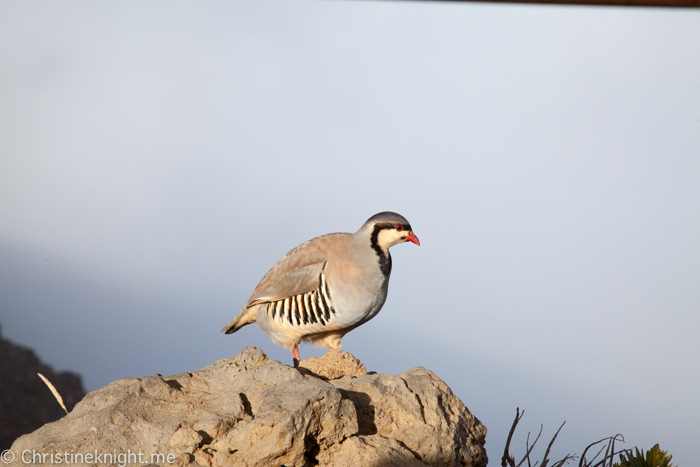 Daily passes are required to enter the park. Have a credit card handy to use for payment of entry fees at the Summit and Kīpahulu entrance stations.
Private Vehicle: $25. Valid for 3 days. Admits private, non-commercial vehicle (14 pax capacity or less) and all occupants to Haleakalā National Park including both the Summit and Kīpahulu Areas.
Motorcycle: $20. Valid for 3 days. Admits a private, non-commercial motorcycle to Haleakalā National Park including both the Summit and Kīpahulu Areas.
Per Person: $12. Valid for 3 days. Admits one individual with no car to Haleakalā National Park including both the Summit and Kīpahulu Areas – typically used for bicyclists, hikers and pedestrians. Youth 15 and under are admitted free.
If you arrive at the park at a time when the entrance station is closed, please pay the entrance fee at the automated fee machine using cash.
Sunrise and sunset at Haleakalā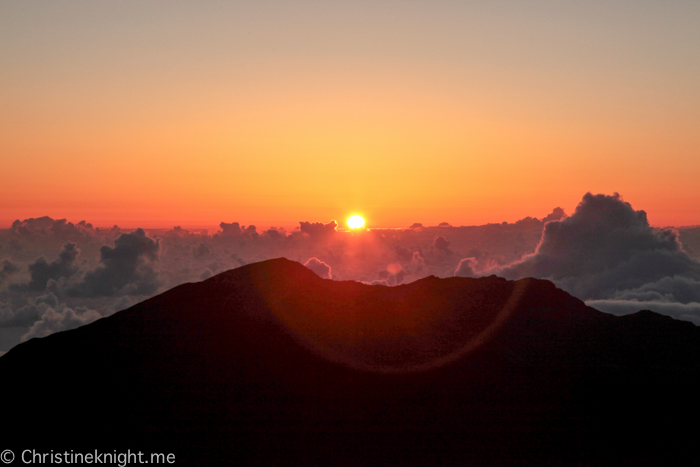 Watching the sunrise over Haleakalā is an incredibly special experience, one which now requires reservations to keep the crowd numbers down. If you want to visit at sunrise, reservations open up online 60 days in advance at recreation.gov.
Sunset at Haleakalā is just as beautiful and requires no reservations.
Before sunrise and after sunset the temperatures plunge dramatically, so you will need to pack extra layers like coats, beanies, gloves and possibly even blankets if you plan to visit then.
Get more information about sunrise at Haleakalā here.
Haleakala Visitor Center and Pa Kaoao Trail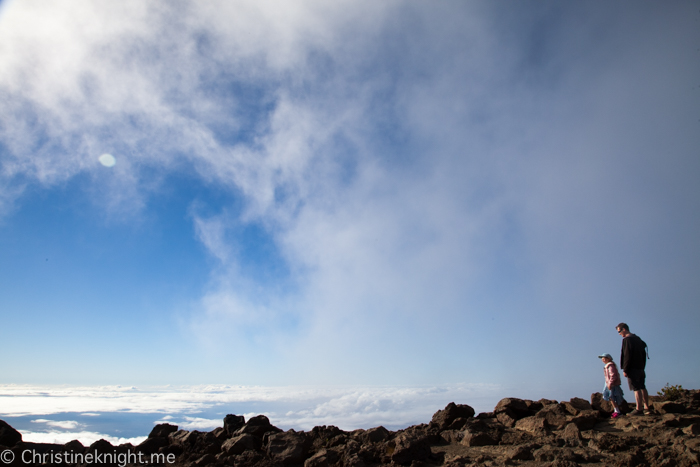 Elevation: 9,740 ft. (2969 m.)

Features: Ranger Station, Wheelchair Accessible, Restrooms, Water

This small Visitor Center is perched right at the edge of a cliff. Leave your car here to walk the Pa Kaoao Trail, which leads 100 ft. (30 m.) up to an overlook with a remarkable view. The change in altitude on this short trail is very noticeable.

Puu ulaula Summit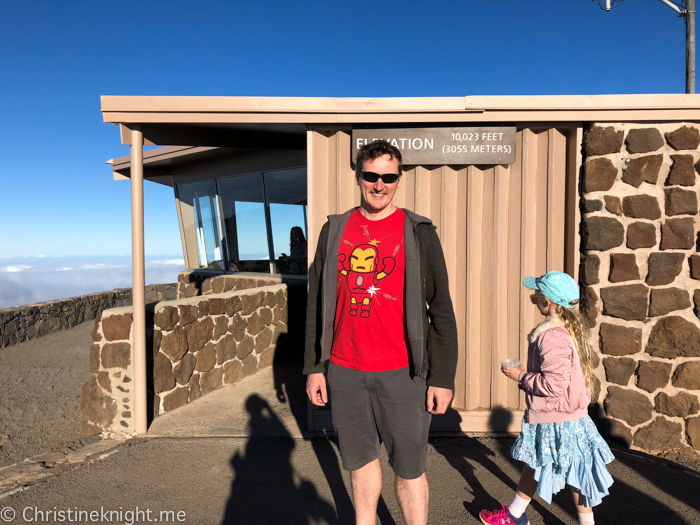 Elevation: 10,023 ft. (3,055 m.)

Features: Wheelchair Accessible Drive up to Haleakala's highest point, Puu ulaula Summit, to enjoy 360-degree views of the alien Haleakala landscape. This is the spot to stick around and watch the sun set from.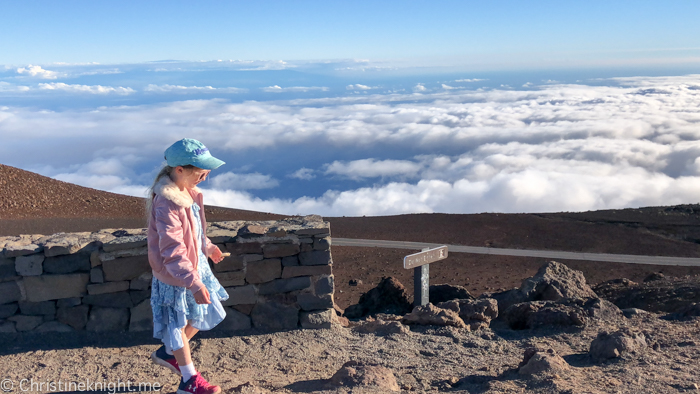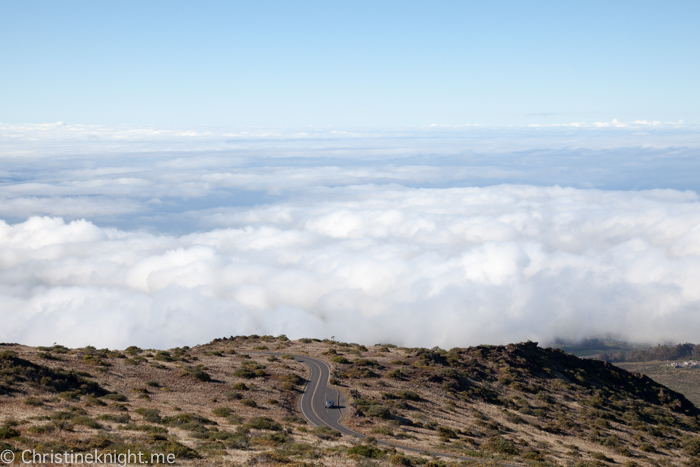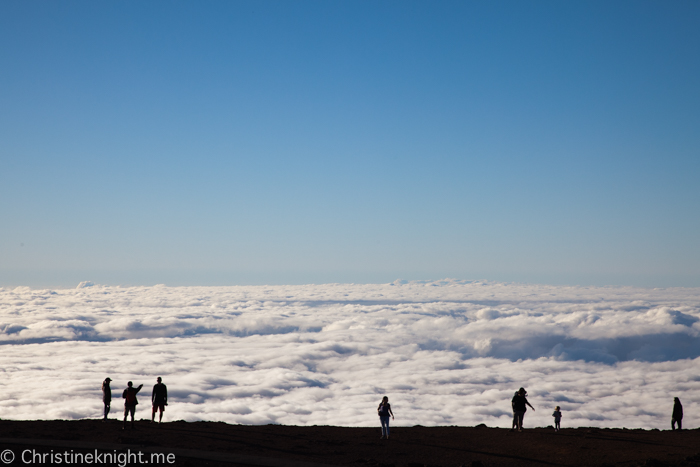 Important information before driving up to Haleakalā
Dress warmly. Be prepared for all kinds of weather. Temperatures at the Summit are at least 20 degrees colder than at sea level and often drop below freezing.
Fill up your gas tank and bring food. Neither are available in the park.
Bring water, sunscreen, and wear sturdy shoes.
Pay the entrance fee with a credit card.
Always respect speed limits. The park road goes through endangered species habitat.
Please leave natural resources and cultural artefacts, rocks, and structures alone.
No climbing/ walking off the marked trails as this can destroy habitats and scare wildlife.
Please be quiet and respectful. The Summit is sacred to Native Hawaiians.
The Summit is remote. Emergency medical assistance is at least one hour away.
Safety information care of nps.gov