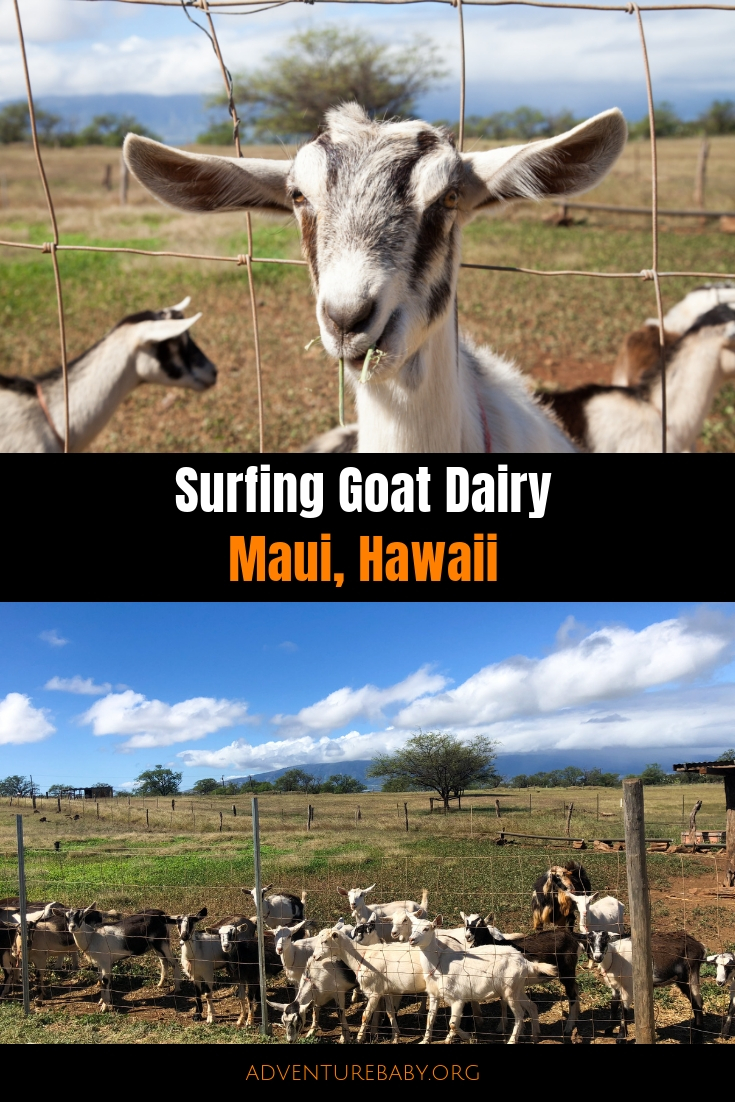 Surfing Goat Dairy
Surfing Goat Dairy is a dairy farm located on the slopes of Maui's Haleakala Crater in lower Kula, Hawaii. It produces more than two dozen goat cheeses, many of which have won national awards and are used by hotels and restaurants on the island.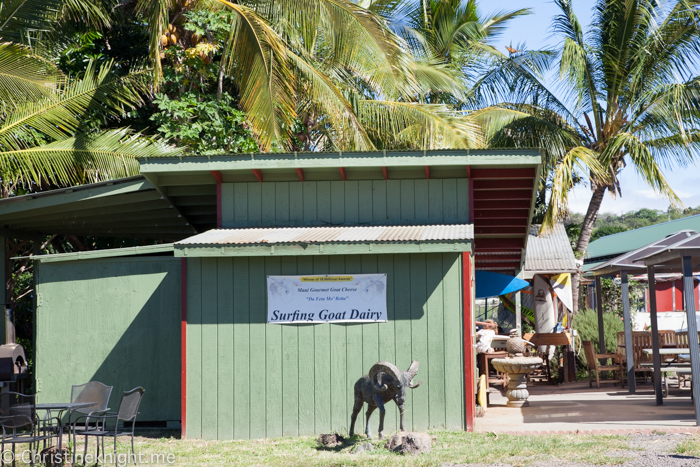 The dairy was was established in 1998 by German expatriates Thomas and Eva Kafsack.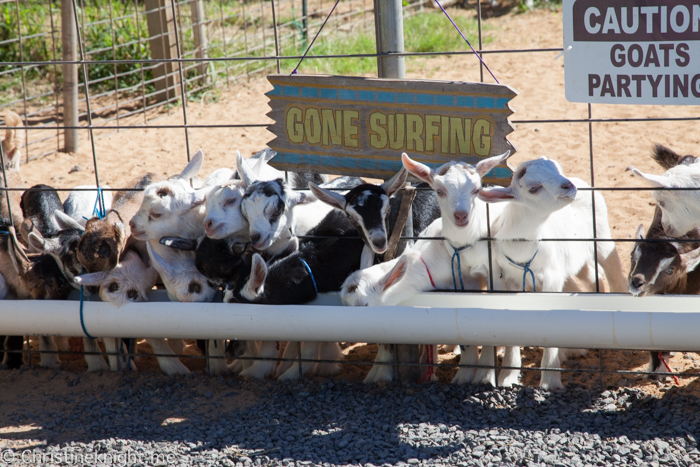 Visitors are welcome to drop by the dairy and try the cheeses or meet the goats near the main office. I highly recommend taking a daily tour. The walking tours last for 30 minutes and take visitors around the working farm and dairy.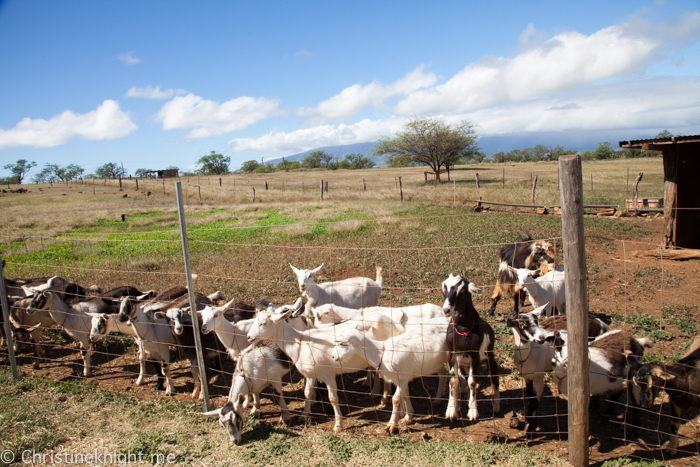 Meet the working dairy goats, dogs, and cats, see the modern milking machines and try some goat cheese. The most fun of course is feeding and petting the goats.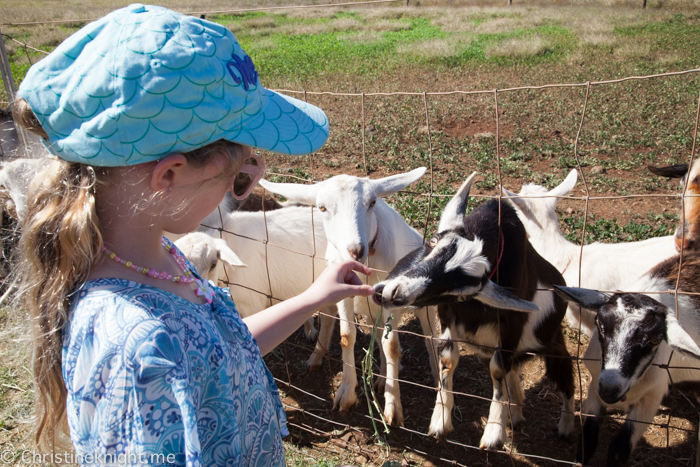 When we visited in November 2018 the tour cost $8 for kids 2-12 years old & $12 for adults. Reservations are recommended however we just showed up and went on the next tour. It certainly is a very unique Hawaiian experience!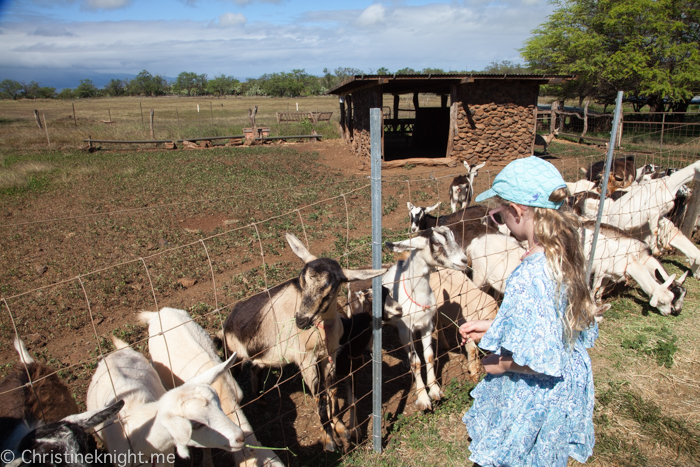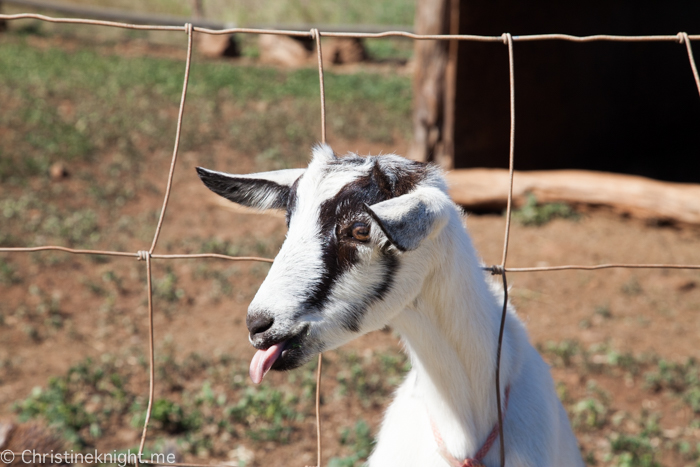 We also bought extra cheese platters to sample while we were visiting, which included some highly unusual flavours of hard and soft goat cheese.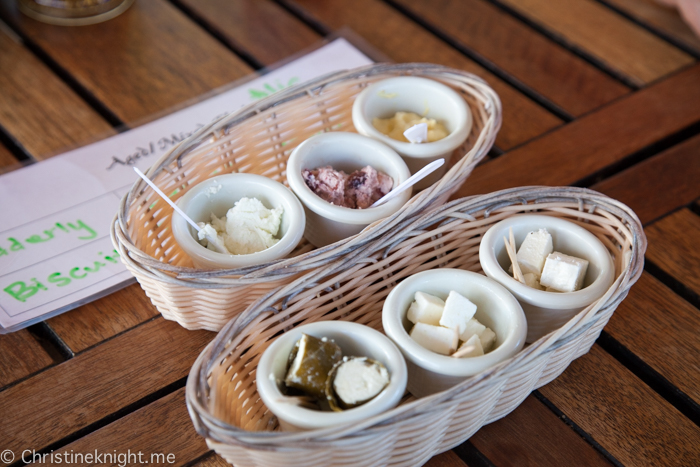 Surfing Goat Dairy
3651 Omaopio Rd, Kula
surfinggoatdairy.com