Andrew (Boy) Charlton Pool & Poolside Cafe, Sydney
Enjoy swimming with a view of Woolloomooloo Bay at the Andrew "Boy" Charlton Pool, located in The Domain, Sydney.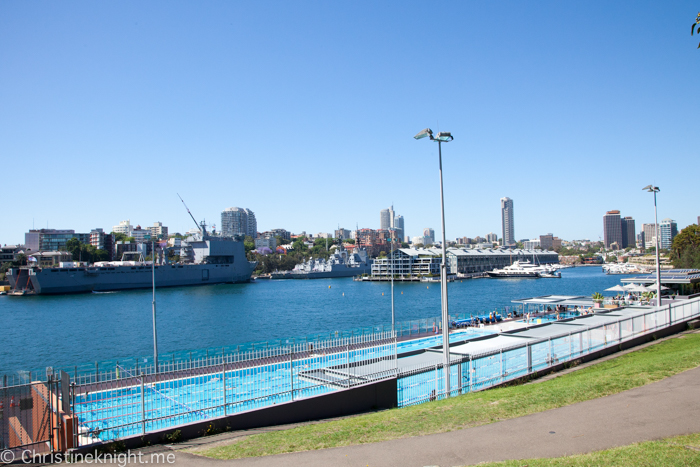 Andrew (Boy) Charlton Pool is an eight-lane outdoor heated salt-water 50-metre swimming pool, with a smaller, 20m shallow pool.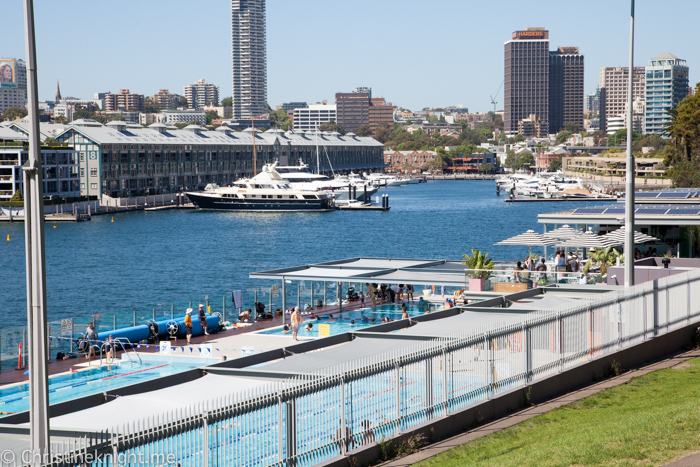 There have been 11 outdoor bathing establishments in the Woolloomooloo Bay area since European settlement, including the "Gentlemen's Baths", which held Australia's first official competitive swimming events in 1846.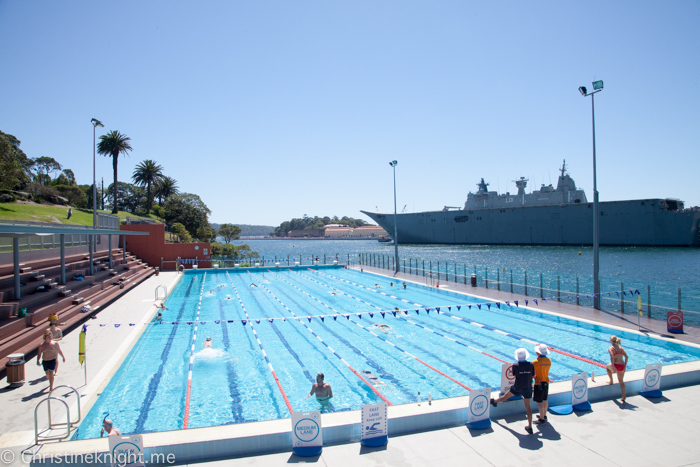 The most recent pool was named in honour of Australian swimmer Andrew "Boy" Charlton, who won five Olympic medals during the 1920s, and who set a world record at the baths (then called the Domain Baths) in 1924.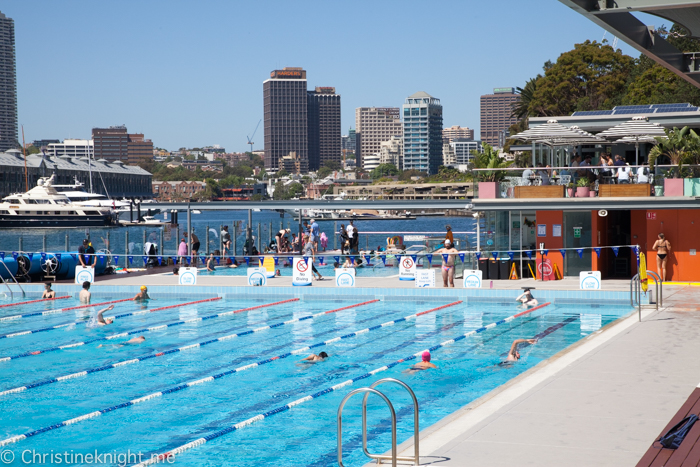 A visit to the pool is really the perfect Sydney outing. The pool is typically closed for four months in the colder period of the year – May through August – so plan your visit accordingly.
From September 1 – April 30, the pools are open and heated for comfort.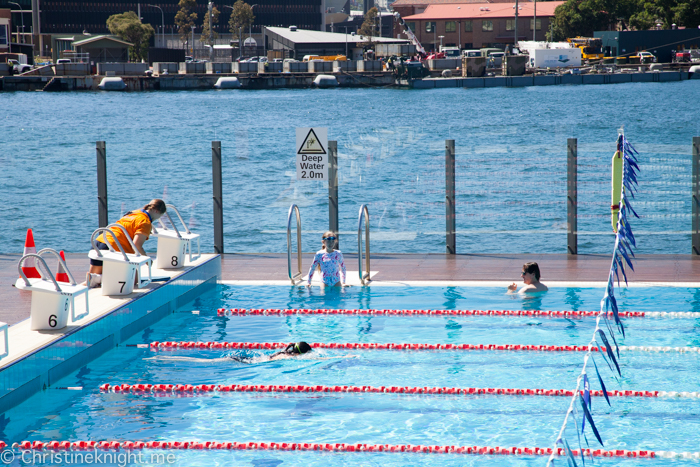 The 8 lane x 50m Pool is chemically treated sea water and heated to a balmy 25 degrees. Depth ranges from 1.2m to 2m.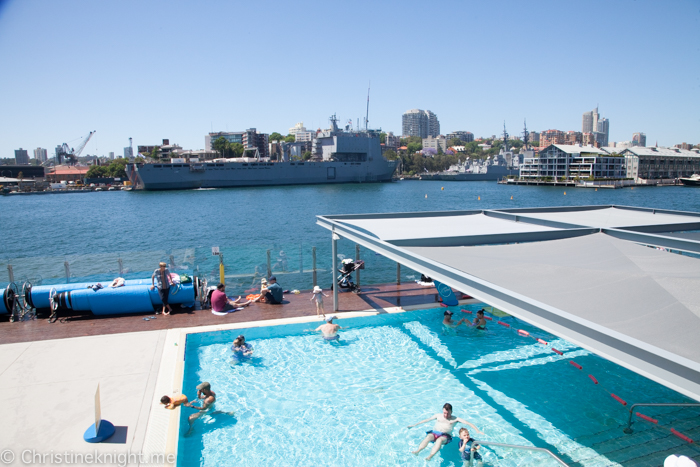 The 20m Program Pool has a maximum depth of 1.2m and heated to 29 degrees. This pool is perfect for babies and toddlers, and also has a shade cover to protect littles from the sun.
While there would usually be sunbeds on the pool deck available for use, when we visited in November 2020 there was no sunbathing due to COVID safety plans.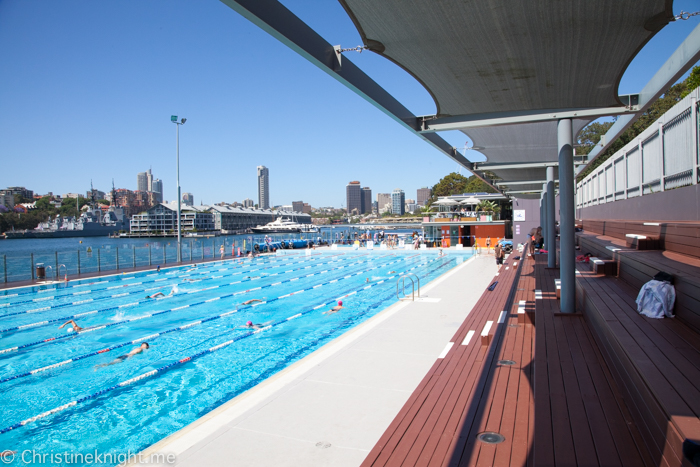 There is however a shaded grandstand area where people are able to place their belongings or watch family members swim from.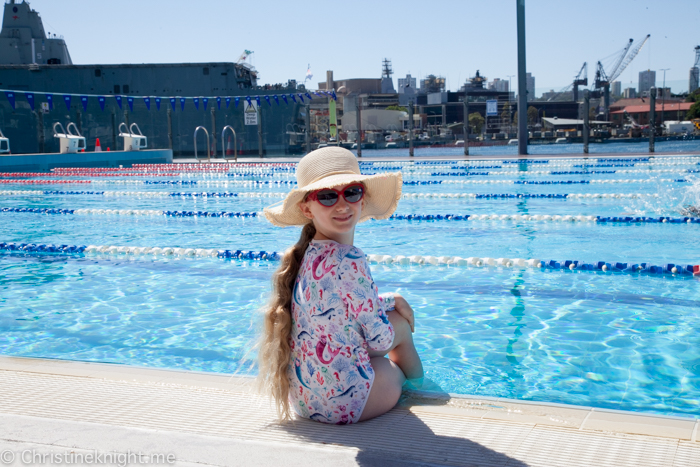 The Andrew (Boy) Charlton Pool hosts Learn to Swim lessons and swimming squad programs.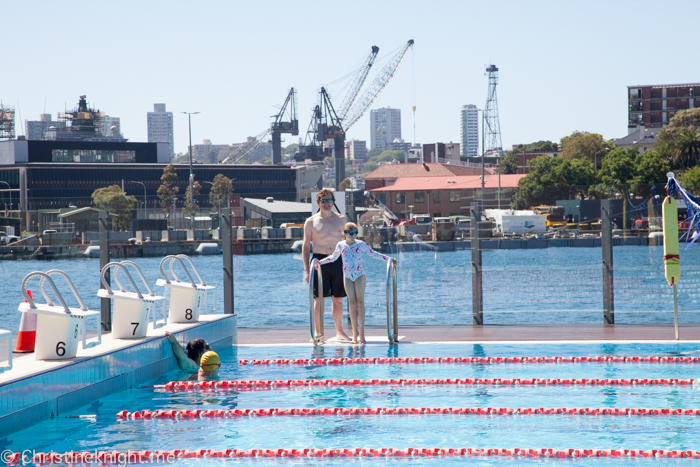 Other features include a family change room and access for people with disabilities.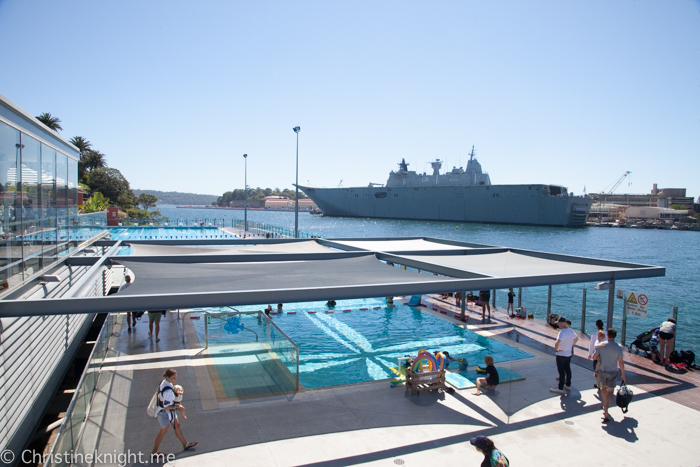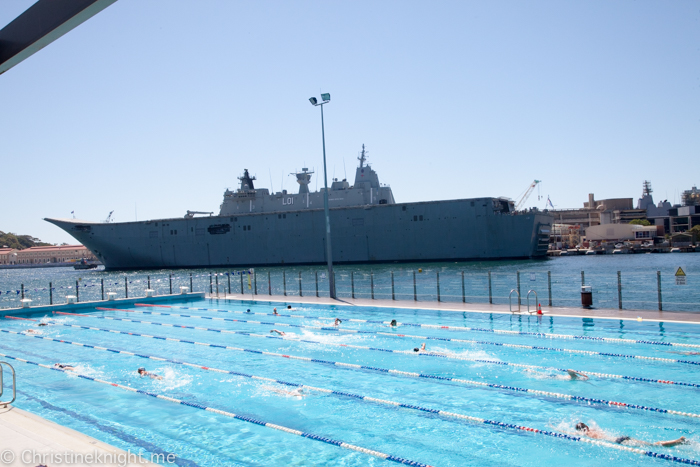 After your swim, do what we did and enjoy a sensational brunch at the Poolside Cafe, which is located at the entrance to the pool. It has a stunning view of the pool and bay, and offers both indoor and outdoor seating.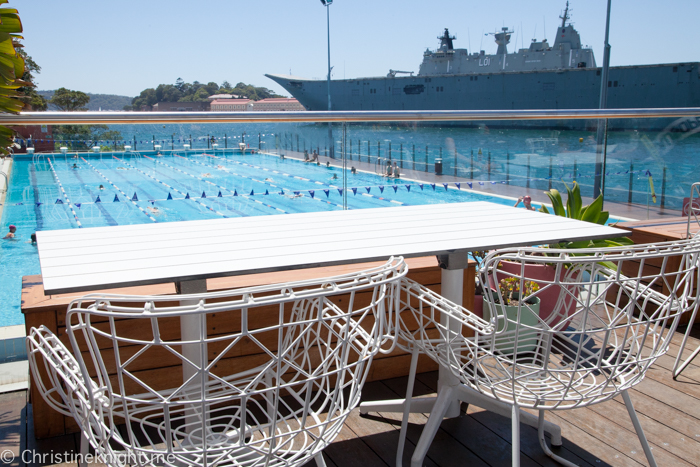 The cafe offers all-day breakfast and lunch from 12pm. They have an excellent range of smoothies and healthy food options, with gluten-free and vegan options.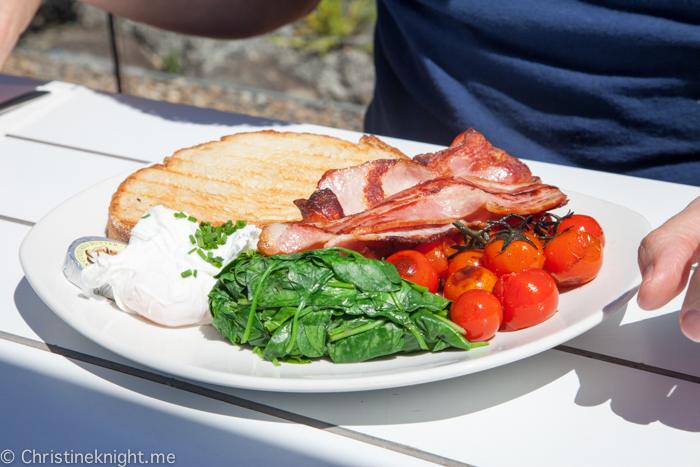 We ordered the Free Range Eggs on toast ($13, available until 11:30am only), one serving scrambled, and one with additional bacon, wilted spinach and roast tomatoes, the Blush Bircher Museli with Almond Milk (raspberries, kiwi, strawberries, coconut, pistachio & roasted hazelnuts, $18) and the Summer Sunrise smoothie (mango, raspberry, banana and coconut water, $9.50).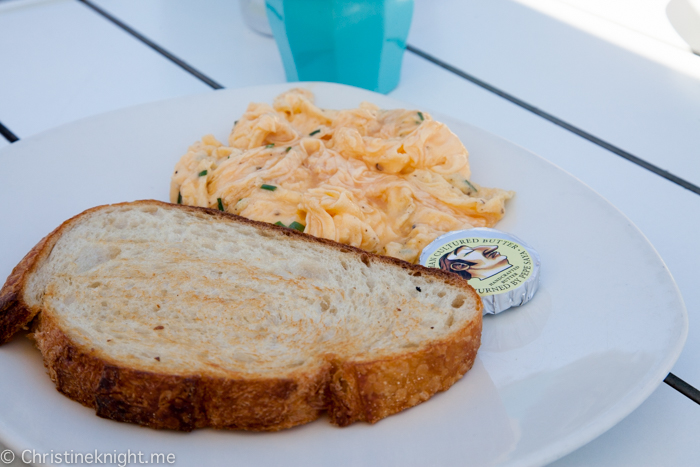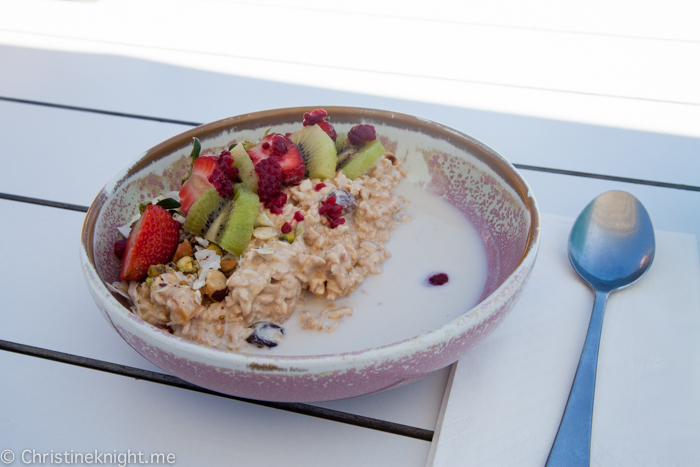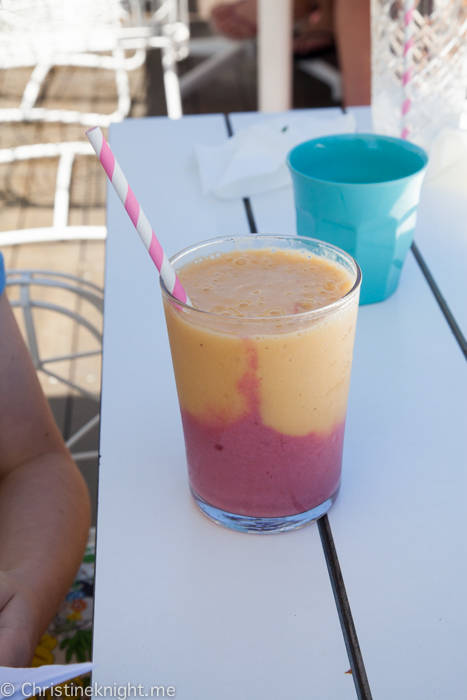 The food and service were both A+ and the view amazing – this is a cafe that we will absolutely come back to time and time again, with a quick refreshing dip in the pool for some exercise first.
Read more about visiting the Poolside Cafe.
After your swim and brunch, I highly recommend exploring more of the Royal Botanic Garden or Mrs Macquarie's Point, which is what we did on the day we visited.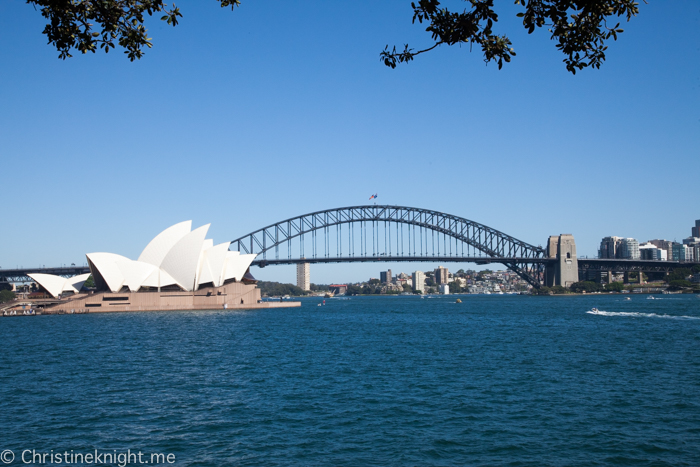 The iconic view from Mrs Macquarie's Point is on the tourist track for a good reason – it really is stunning.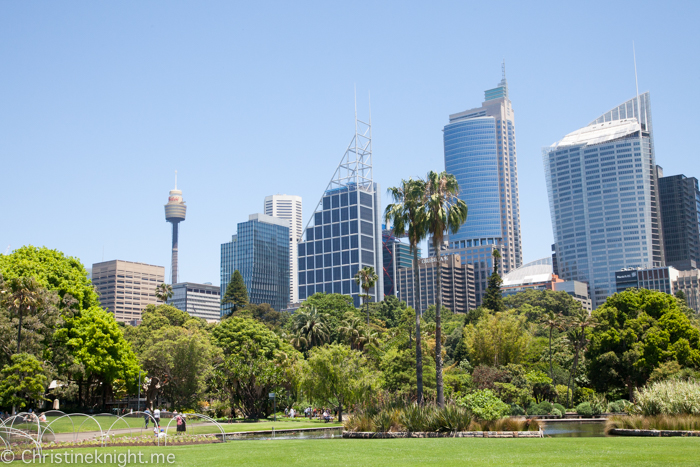 We love to stroll through the Royal Botanic Garden in all seasons – spring is particularly gorgeous with the Spring Walk and jacarandas in full bloom.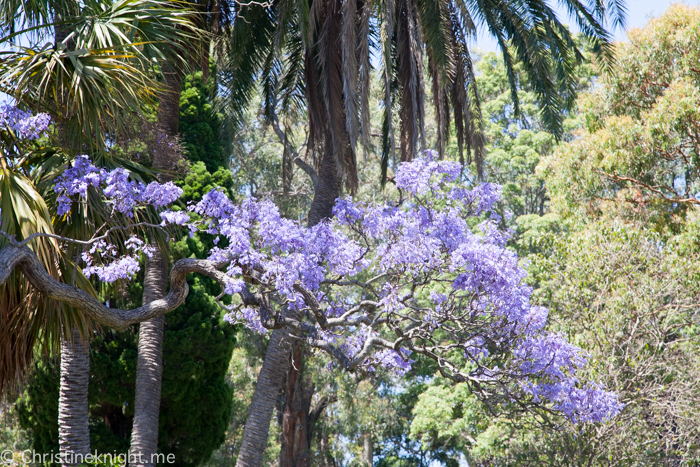 Take a ride on the Choo Choo Express if you want to save little legs walking, visit the pond with eels in the centre of the garden and pass through the cactus garden near Lion Gate on your way out.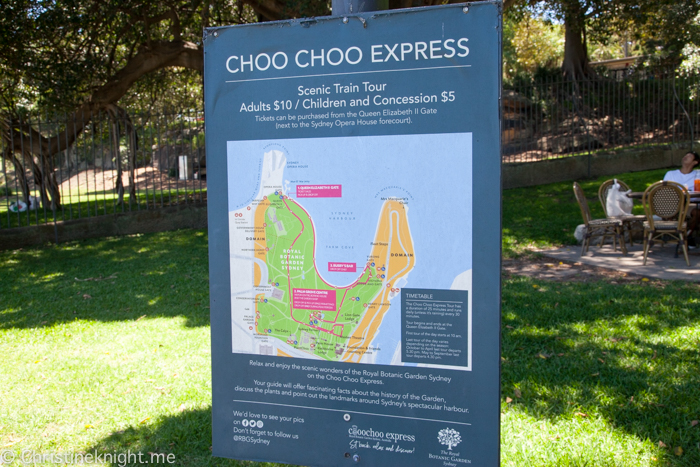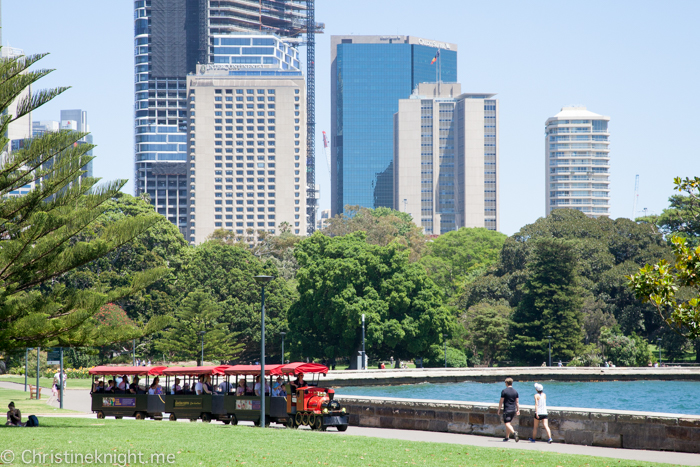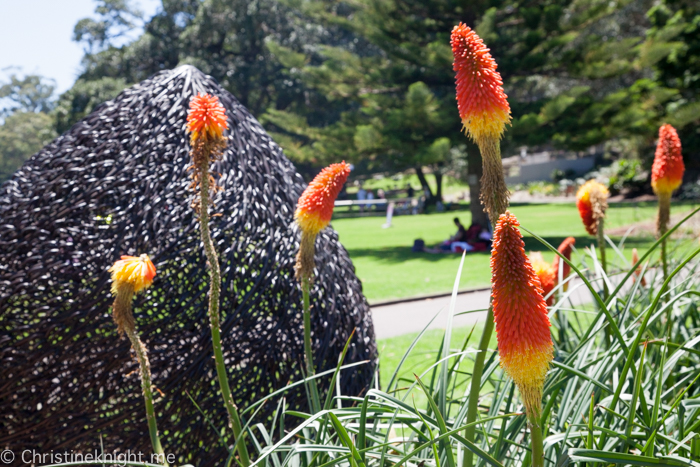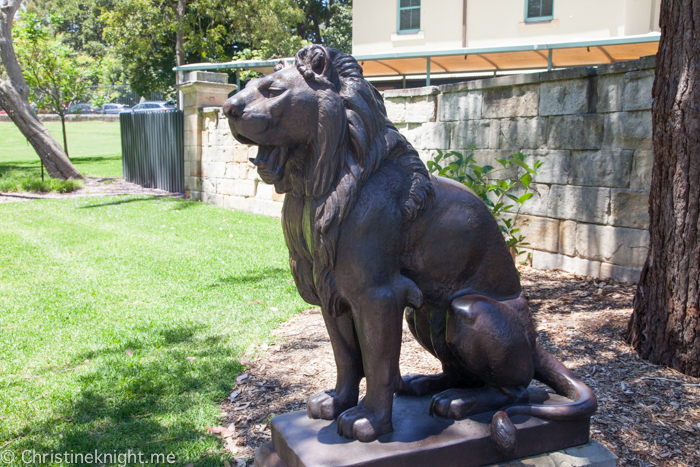 Read more about visiting the best Sydney gardens.
To get there: We drove and parked on the side of the road near Andrew (Boy) Charlton Pool. There is metered parking here and it's the shortest walk to get to the pool via a short walk down the hill down either a path or steps. There is a disabled car parking spot at the entrance to the pool and cafe.
You can also park in the Domain Car Park and walk, or catch train/bus.
Andrew (Boy) Charlton Pool & Poolside Cafe
1c Mrs Macquaries Rd, Sydney
abcpool.org
This review was written in conjunction with Belgravia Leisure. All opinions are my own.
More things to do in Sydney
Find a list of the best things to do in Sydney with kids.
Find things to do in Sydney for free.
Explore the best Sydney gardens and parks.
Get a list of the best kid-friendly beaches in Sydney.
Find the best animal experiences in Sydney.
Chase waterfalls in Sydney.
More things to do on the Central Coast.
Visit the best kid-friendly restaurants in Sydney.
Find the best high teas in Sydney.
Things to do in the Southern Highlands.
Head to one of the best museums in Sydney.
Check out things to do in Sydney on a rainy day.
Enjoy one of the best ocean pools in Sydney.
First time visiting Sydney? Get tips for first time visitors to Sydney.
Cool down at one of these free water parks in Sydney.
Find the best vegetarian and vegan restaurants in Sydney.
Get a list of the best playgrounds in Sydney.
Find the best ice cream and gelato in Sydney
Things to do in the Blue Mountains.
Plan amazing NSW road trips.
Pick your own fruit: fruit picking Sydney.
The best things to do in Western Sydney and Parramatta with kids.
Visit the most beautiful Sydney gardens.
Explore Sydney's best parks.