Ku-ring-gai Wildflower Garden: Sydney's Best Parks & Gardens
The Ku-ring-gai Wildflower Garden is a 123-hectare garden on Sydney's north shore. Established in 1968, the garden is dedicated to preserving and showcasing Australian plants.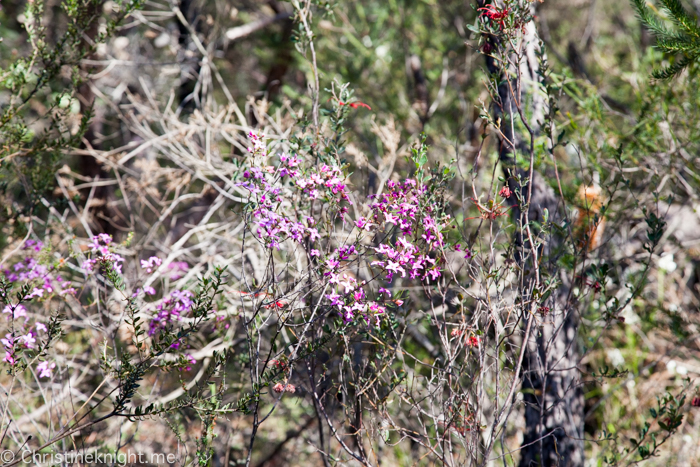 Located adjacent to the Ku-ring-gai Chase National Park, the garden is home to two endangered ecological communities; Duffys Forest and Coastal Upland Swamp as well as 18 threatened species of flora and fauna.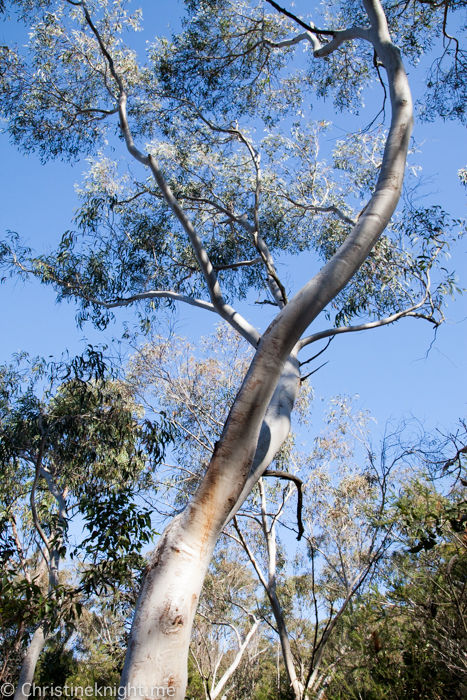 The Ku-ring-gai Wildflower Garden is a beautiful spot to picnic, bushwalk and learn about Australian flora and fauna.
While some areas of the garden have been cleared from bush such as Lambert's Clearing, which has a large grassed area with picnic tables and a children's playground, most of the garden is in a natural bush state.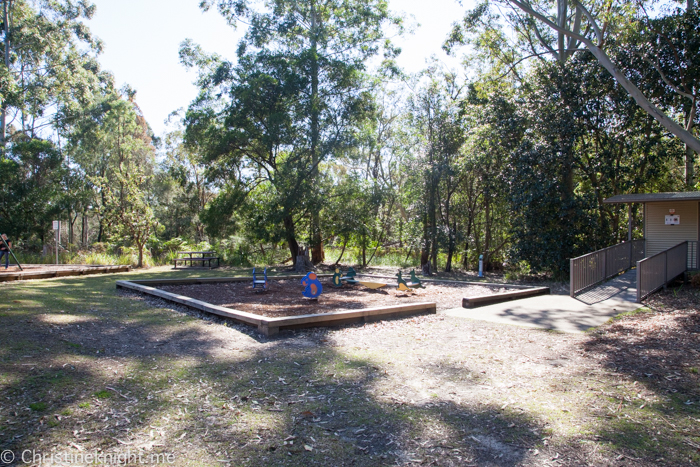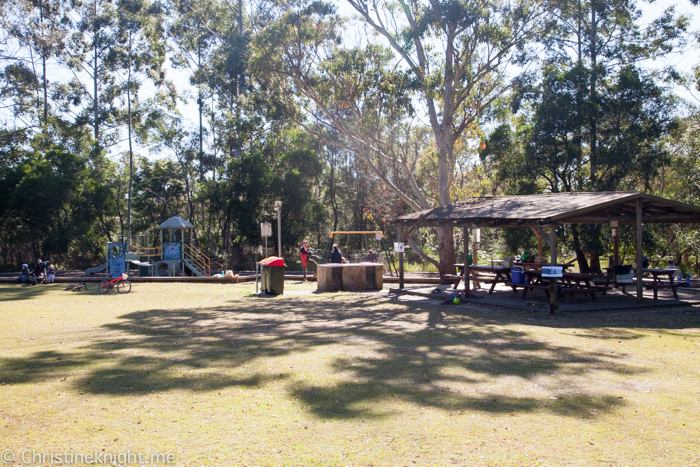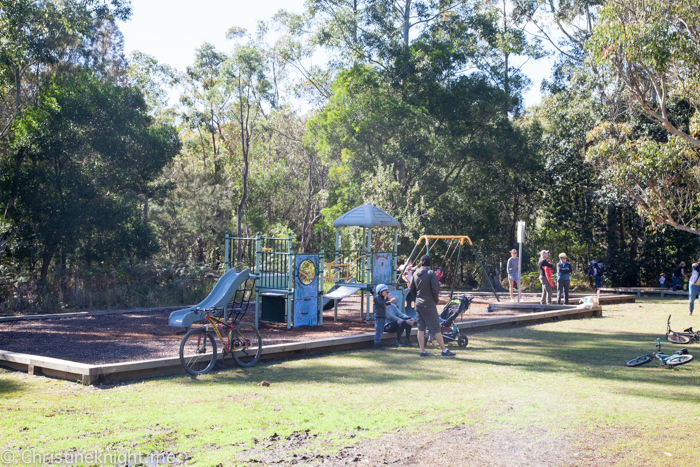 The Ku-ring-gai Wildflower Garden is tended by volunteers from the Australian Plants Society, who cut samples of common wildflowers in bloom and place them on a labelled stand in front of the St Ives Visitor Centre.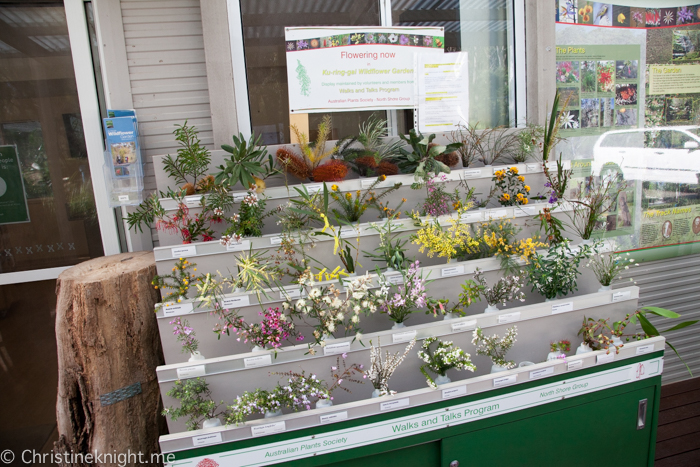 When visiting the Ku-ring-gai Wildflower Garden, your first stop should be the aforementioned St Ives Visitor Centre to collect a map, and take a quick look at the stick insects and snake on display inside. The visitors centre sells cold drinks and ice blocks.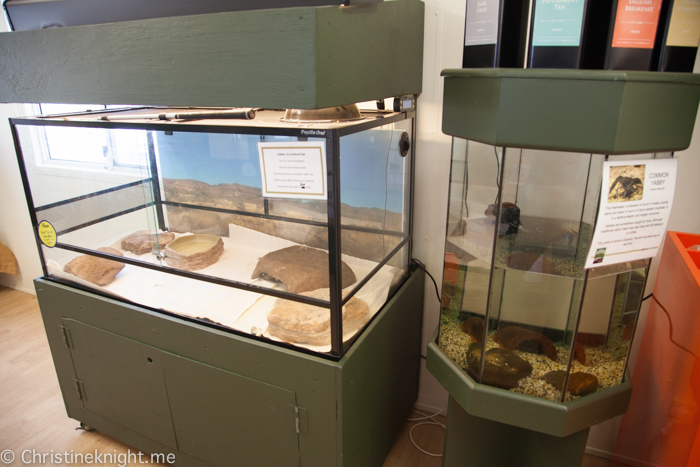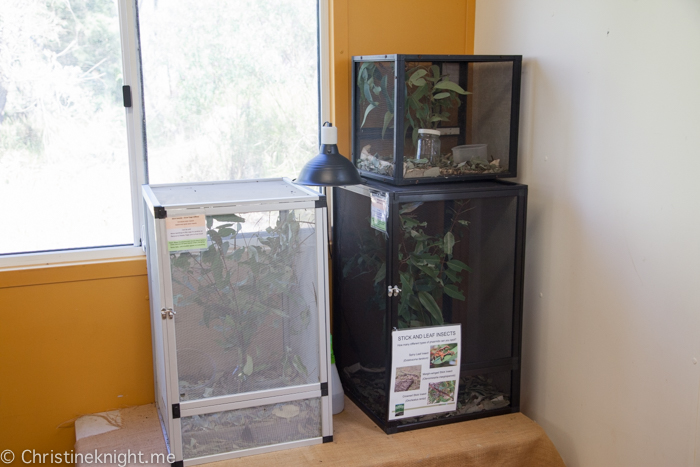 There is no cafe inside the garden so bring a picnic lunch and plenty of water. There are lots of picnic tables dotted around the gardens for use.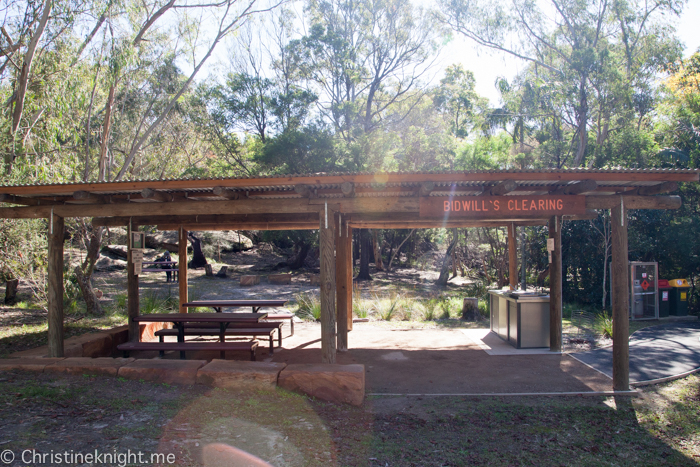 There are bathroom facilities in several places around the garden, including at the visitors centre.
While most of the garden is quite wild, there are a few features of interest: The Knoll Garden
(a display garden containing native plants from around Australia), the Fern House, Caley's Pavilion Gardens (featuring a wide variety of showy native flowers, rainforest trees and bush foods such as macadamia, Davidson's Plum and native ginger).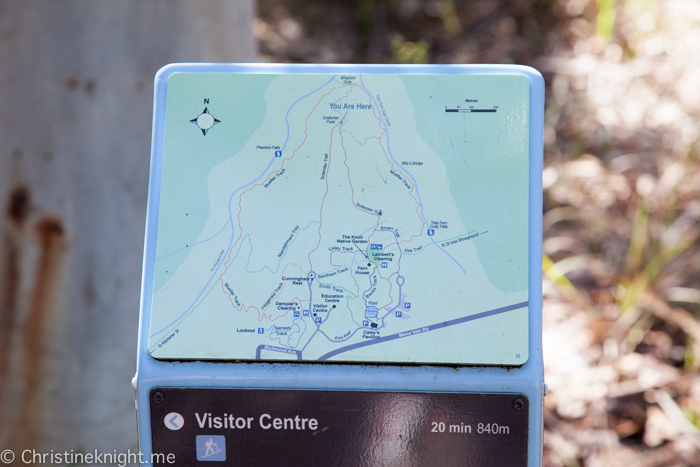 Use the map to take one of many walks around the garden. We took the Solander Trail which took about 40 minutes to complete and had plenty of lovely wildflowers along the path.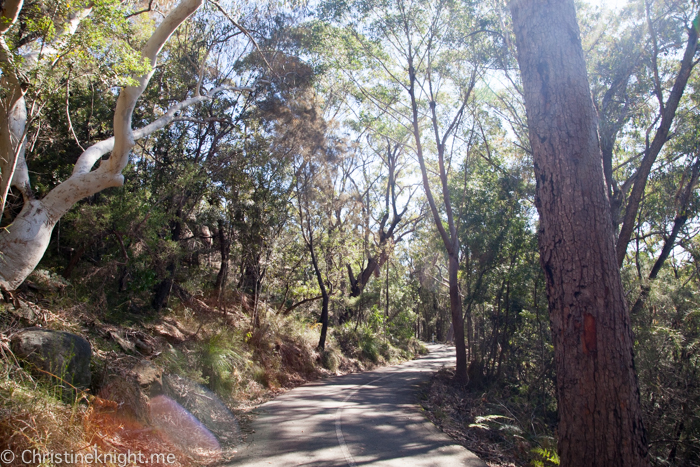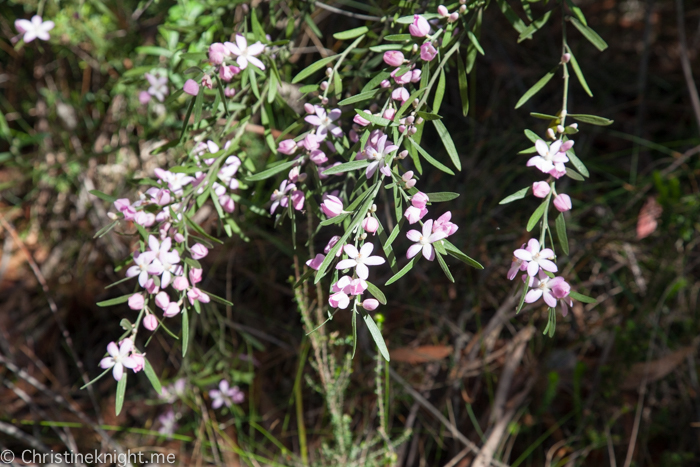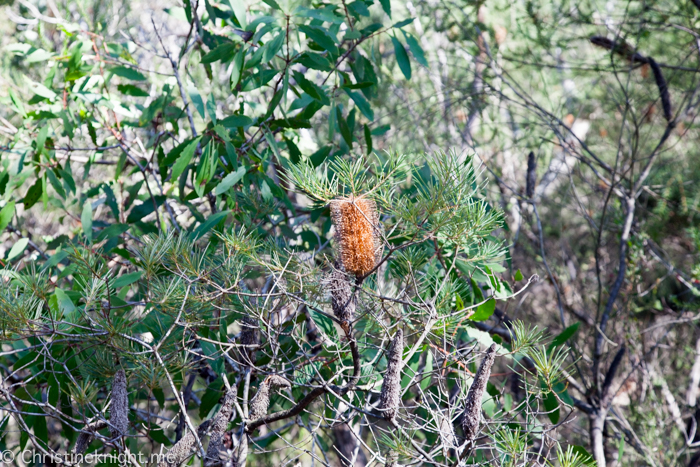 Plenty of the trails are step-free and paved, suitable for strollers or wheelchairs. Other "adventure tracks" offer an off-road trekking experience.
Step-free paths
The Senses Track
The Senses Track is located at the top of the Wildflower Garden opposite the Visitor Centre.
There are two loops of 400m and 500m respectively, which each take ten minutes or so at a steady pace. Interpretive signage reveals interesting facts about the bushland. This is a great track for kids to enjoy.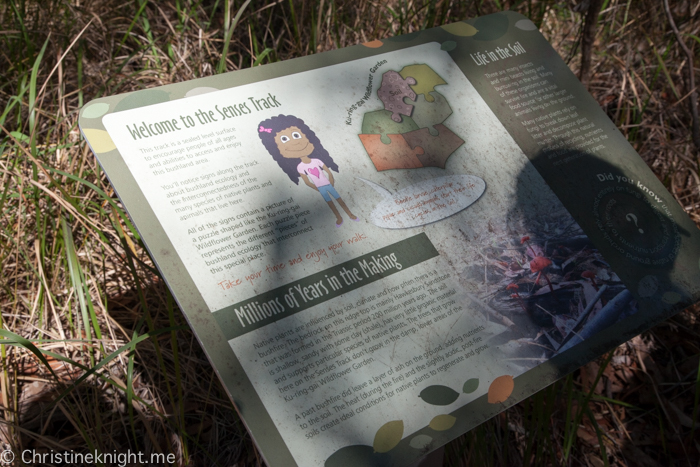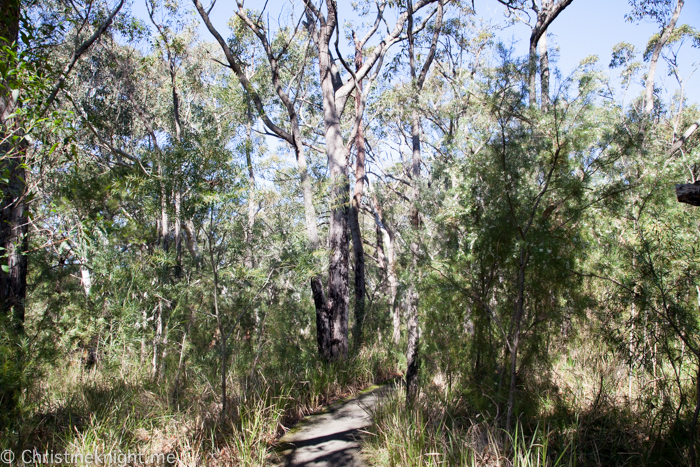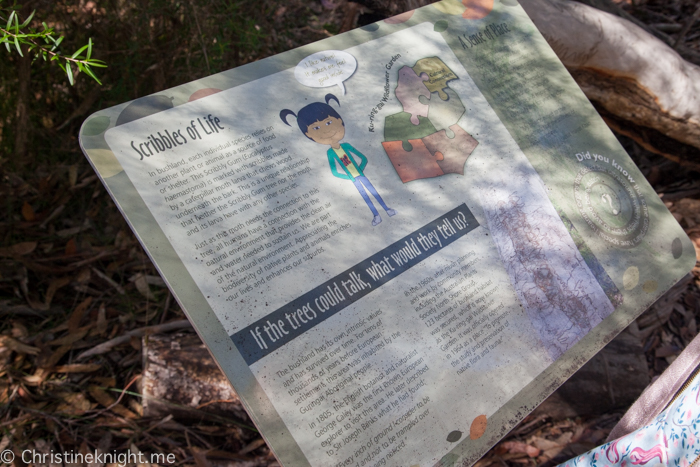 The Solander Trail
The Solander Trail is an almost 2km circuit that takes visitors past some of the best wildflowers in the garden. It takes about 40 minutes to an hour to complete.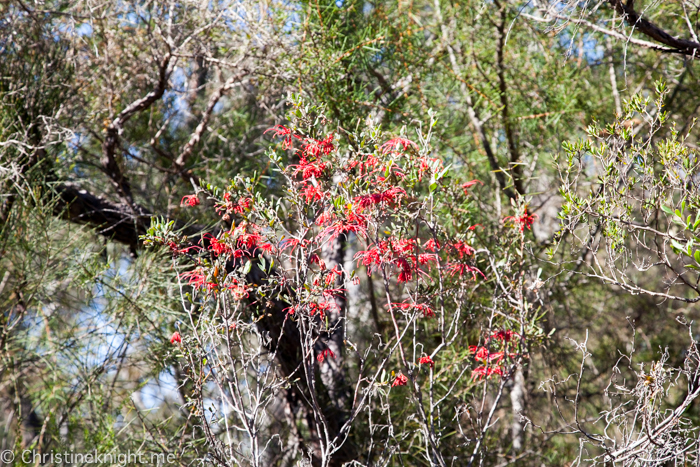 The Brown Trail
The Brown Trail is a short detour off the Solander Trail route that offers a view of Donnelly's Swamp and access to the Mueller Track.
There is also a short, step-free path that winds through Caley's Pavilion Gardens and boardwalk over the wetland area.
All of these paths are adjacent to accessible picnic areas and toilets.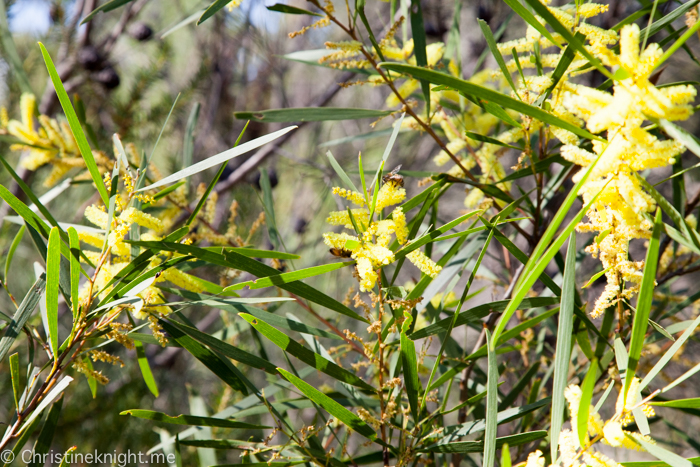 Short adventure tracks
Banks Track
The Banks Track is 200m in length and takes about 5 minutes.
Smith Track
Smith's Track is 400m in length and takes 10-15 minutes.
Bentham Track
The Bentham Track is 400m long and takes about 10 minutes.
Caley Track
Caley Track is 200m long and takes about 5 minutes.
Wilderness path
Mueller Track
A strenuous walk of 4km in length.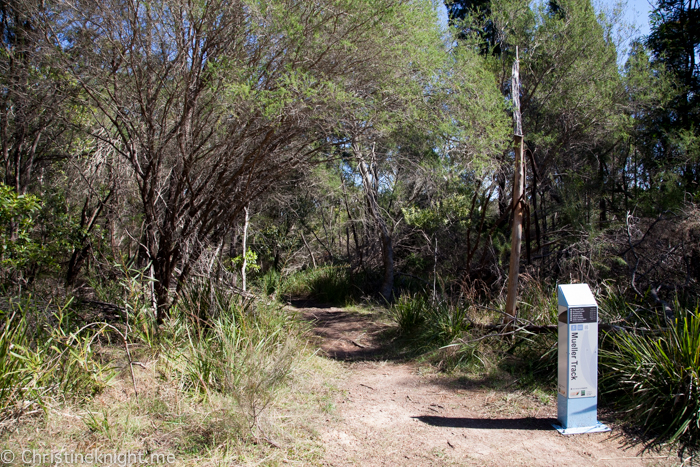 I really enjoyed looking around the Ku-ring-gai Wildflower Nursery, located inside the Visitors Centre. The nursery specialises in local indigenous plants. It also stocks a variety of native plants suitable for planting in Sydney gardens.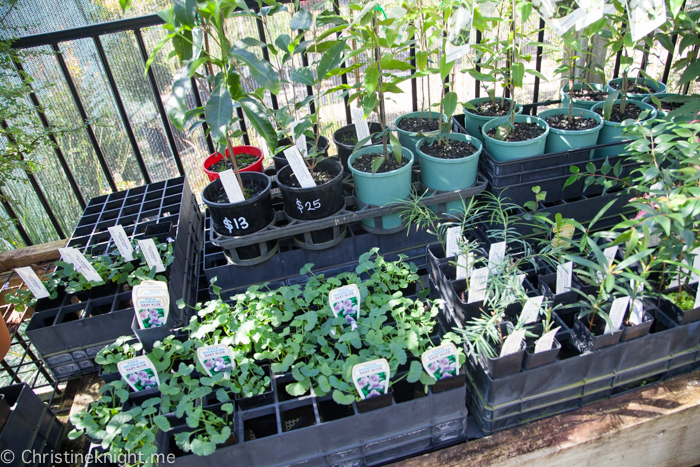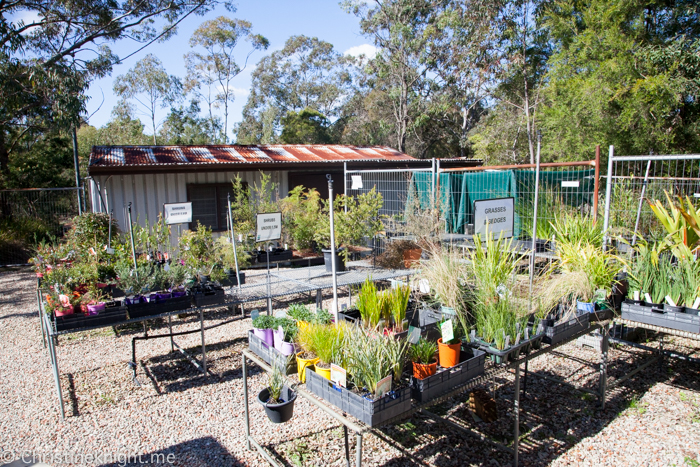 Garden runs programs for kids throughout the year. You can see what's coming up online.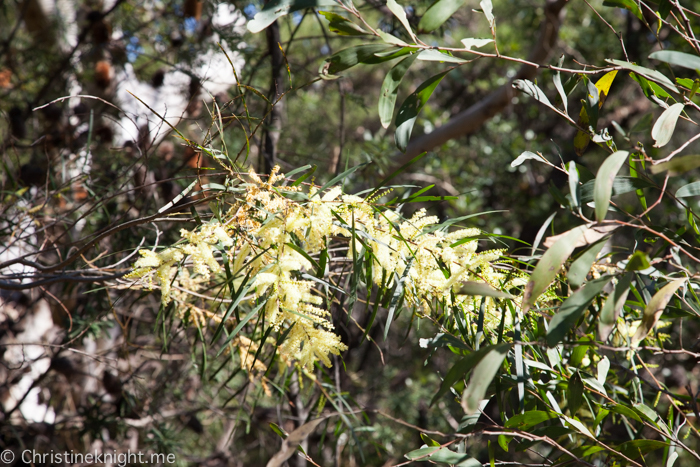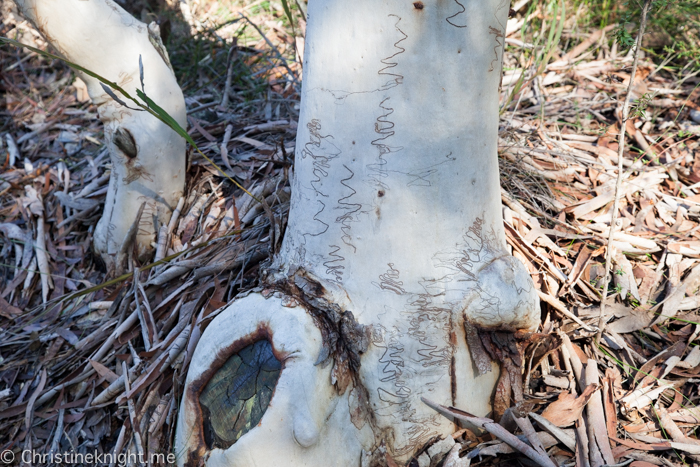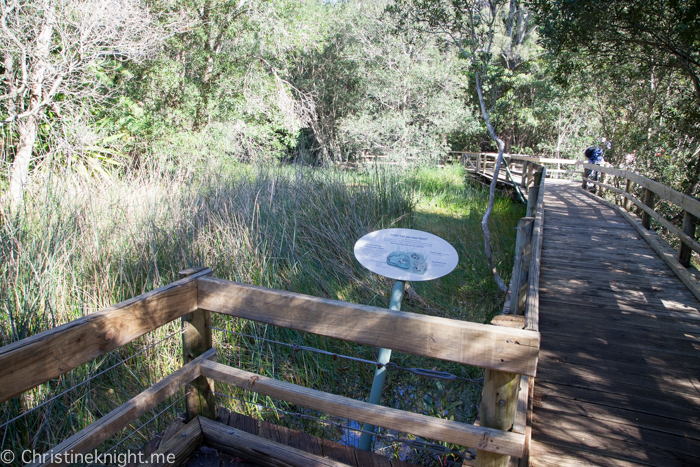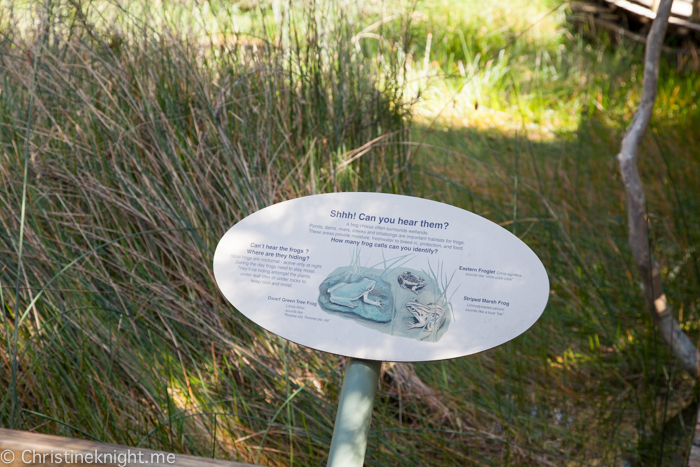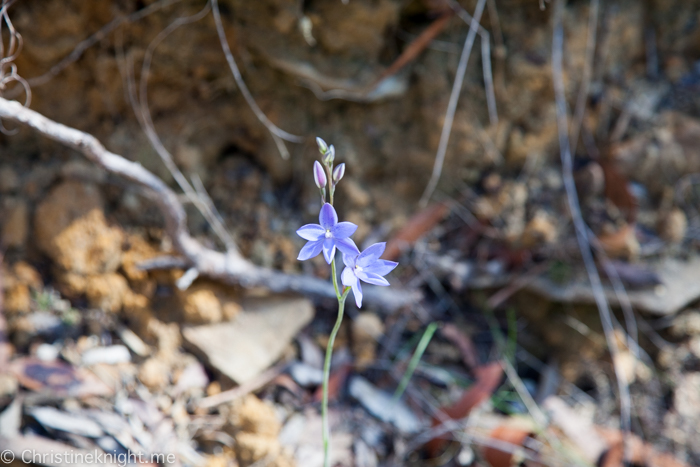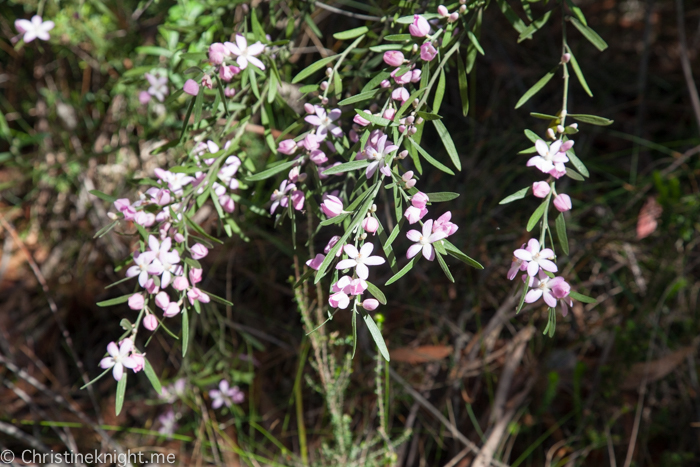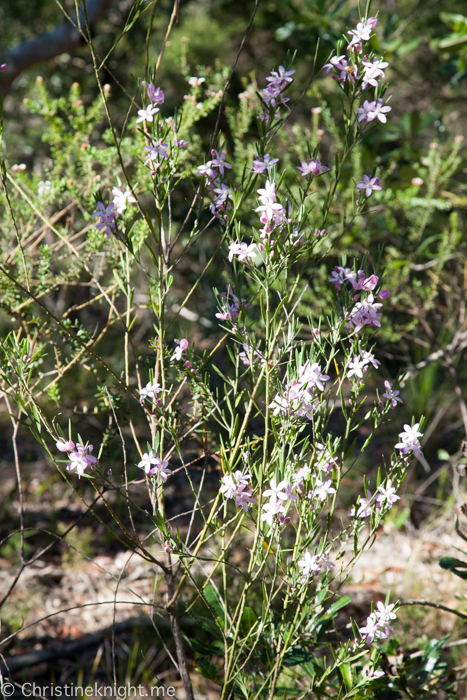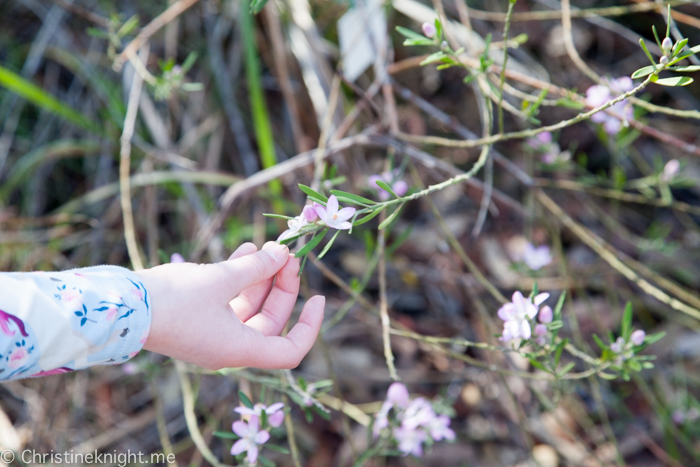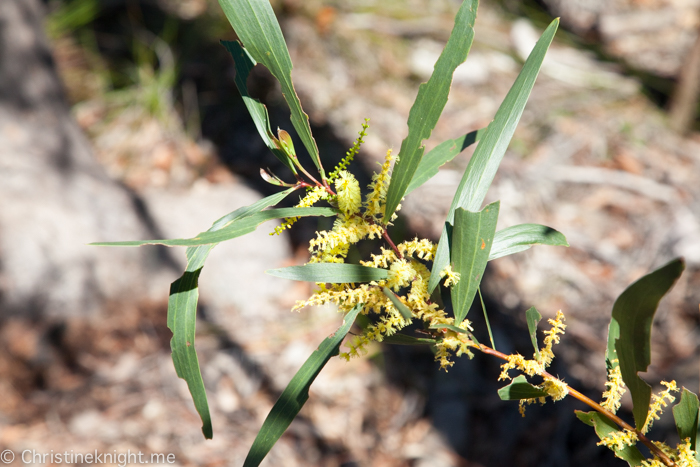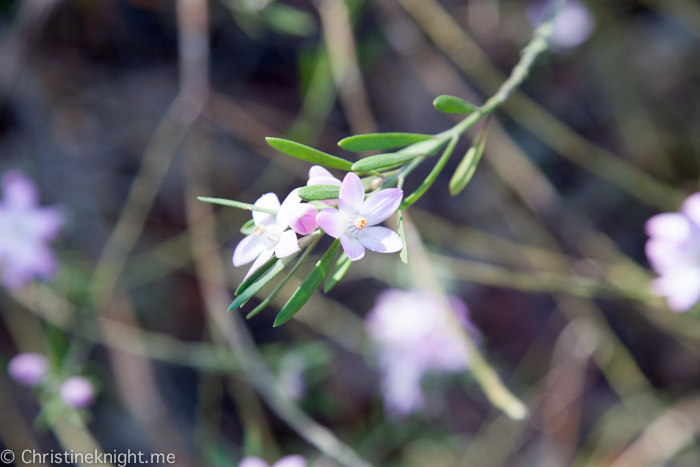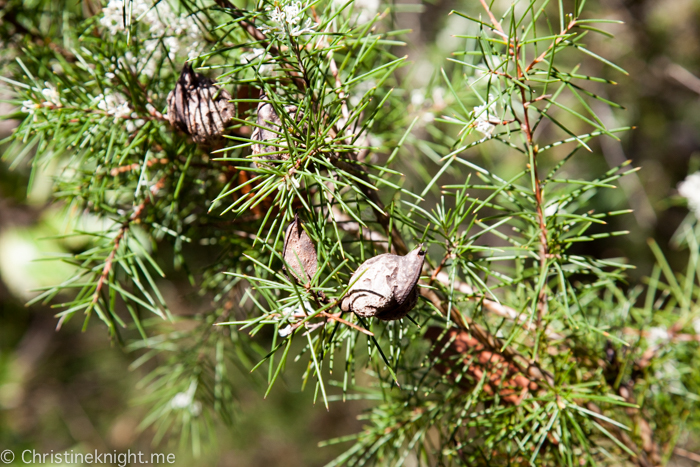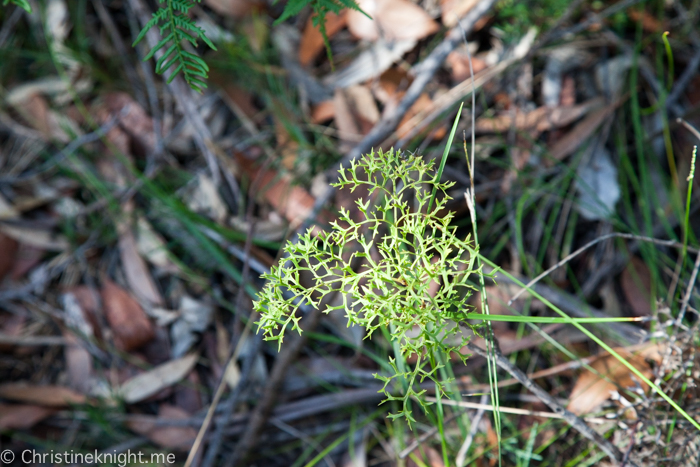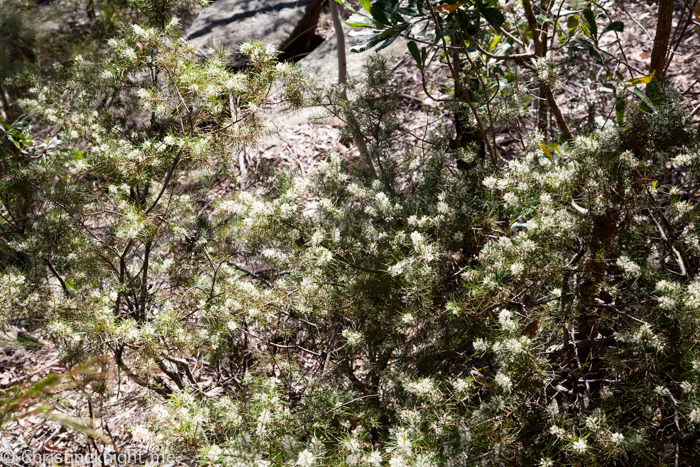 Ku-ring-gai Wildflower Garden,
420 Mona Vale Road, St Ives (entry off Richmond Avenue).
kmc.nsw.gov.au
More things to do in Sydney
Find a list of the best things to do in Sydney with kids.
Find things to do in Sydney for free.
Get a list of the best kid-friendly beaches in Sydney.
Find the best animal experiences in Sydney.
Chase waterfalls in Sydney.
More things to do on the Central Coast.
Visit the best kid-friendly restaurants in Sydney.
Find the best high teas in Sydney.
Things to do in the Southern Highlands.
Head to one of the best museums in Sydney.
Check out things to do in Sydney on a rainy day.
Enjoy one of the best ocean pools in Sydney.
First time visiting Sydney? Get tips for first time visitors to Sydney.
Cool down at one of these free water parks in Sydney.
Find the best vegetarian and vegan restaurants in Sydney.
Get a list of the best playgrounds in Sydney.
Find the best ice cream and gelato in Sydney
Things to do in the Blue Mountains.
Plan amazing NSW road trips.
Pick your own fruit: fruit picking Sydney.
The best things to do in Western Sydney and Parramatta with kids.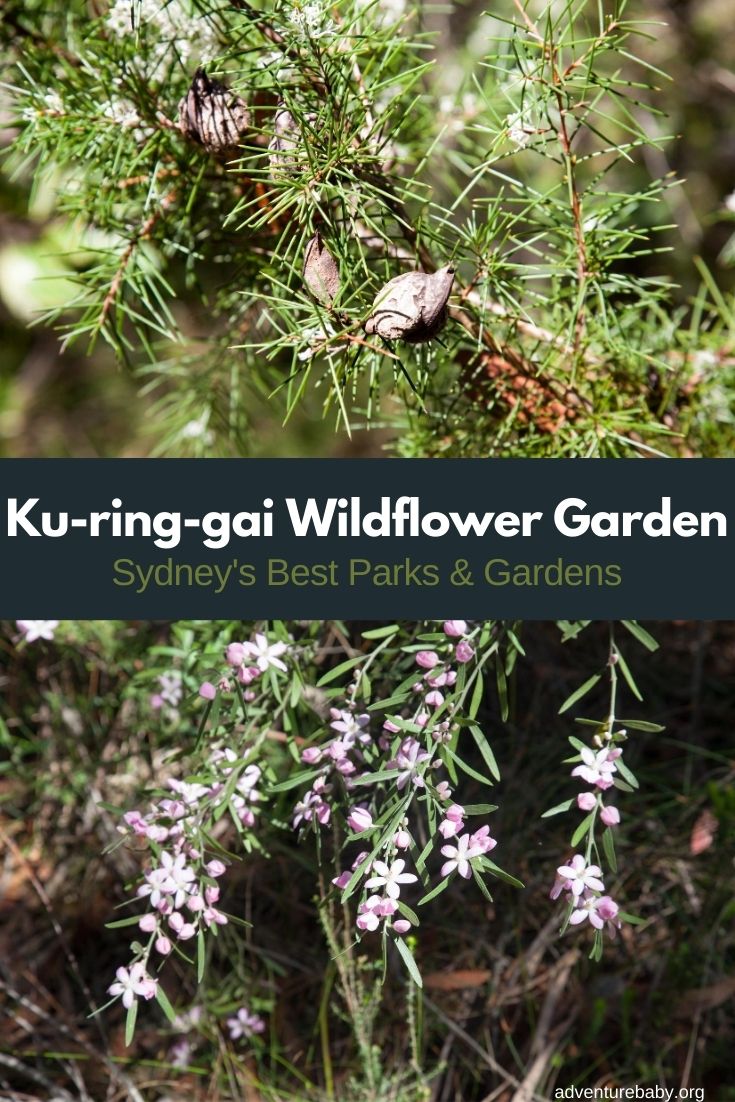 Christine is the editor of Adventure, Baby!