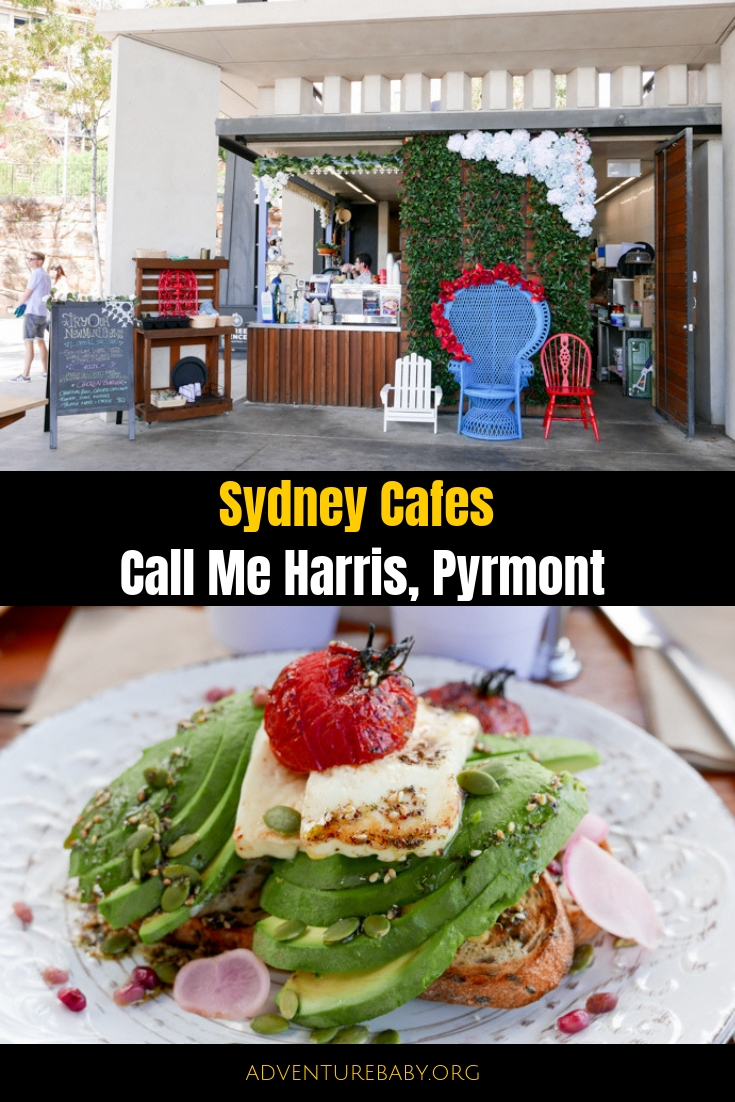 Located on at the end of Harris Street, Pyrmont, Call Me Harris offers beautiful water views along with fresh baked foods, all day brekkie and a great range of healthy meal choices.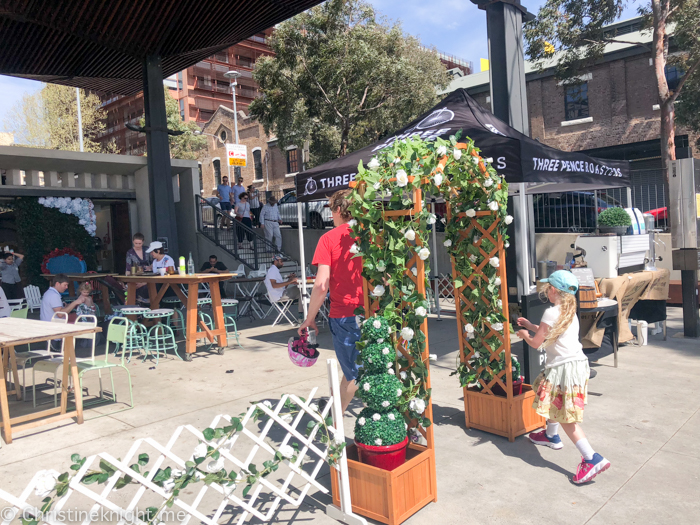 Sitting next to Pirrama Park and Pirrama Playground, it's a great location for families to drop by to stave off the hangar attack or to get a much needed caffeine hit.
With coffee by Three Pence Roasters, Call Me Harris has a reputation for serving excellent coffee.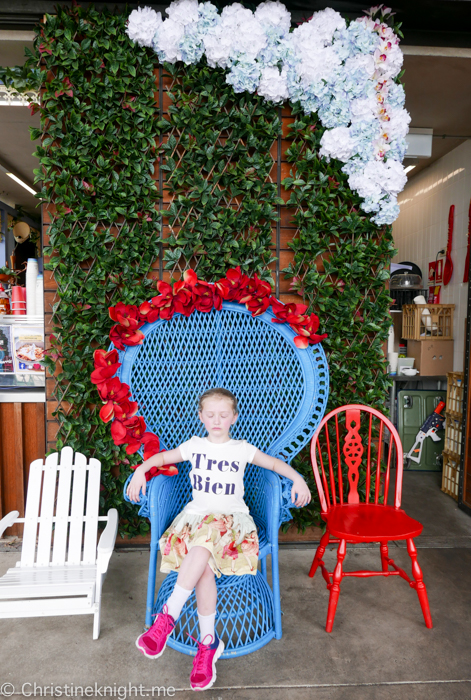 The open air cafe is casual and fun. Choose a seat and order at the counter, and be sure to take a selfie in the blue throne chair when you do.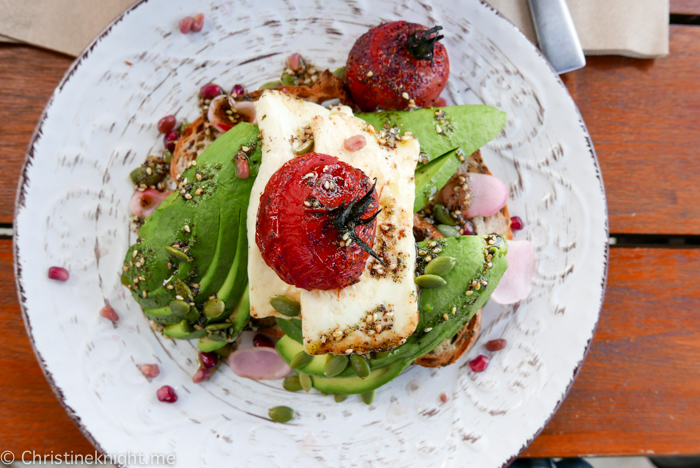 We love the all-day brekkie menu, choosing the Smashed Avocado and Sumac Tomatoes ($18)  and Poke Salad, made with chicken or salmon ($18) as our meals of choice. There is a kids' lunch menu but not breakfast, but a Eggs and Bacon on sourdough dish ($14) does the job, substituting the bacon for a hash brown. We also choose a Fruit Tingle smoothie, which is made from mixed berries and pineapple juice.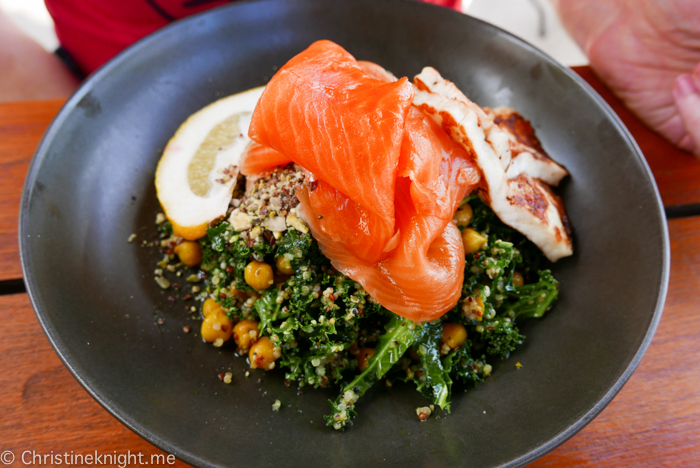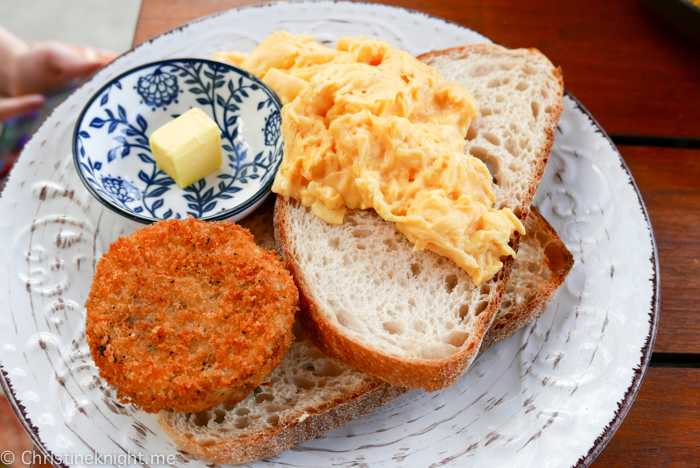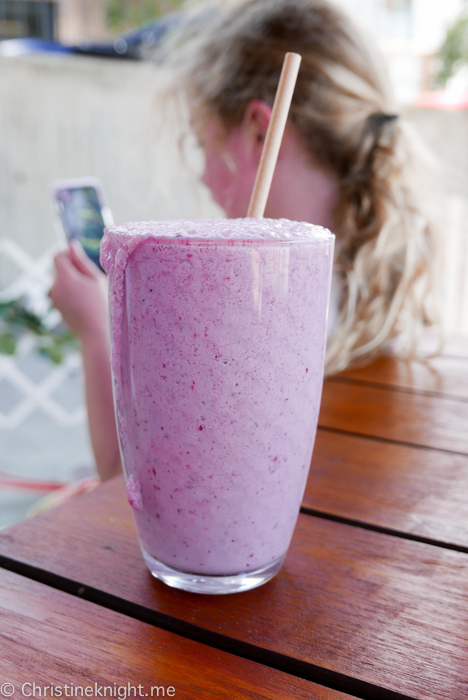 If baked goods are you thing then you will love the fluffy and fresh treats made daily on site. Cruffins are a regular feature, as are red velvet croissants. Today however, these cronuts are on offer and they look delicious.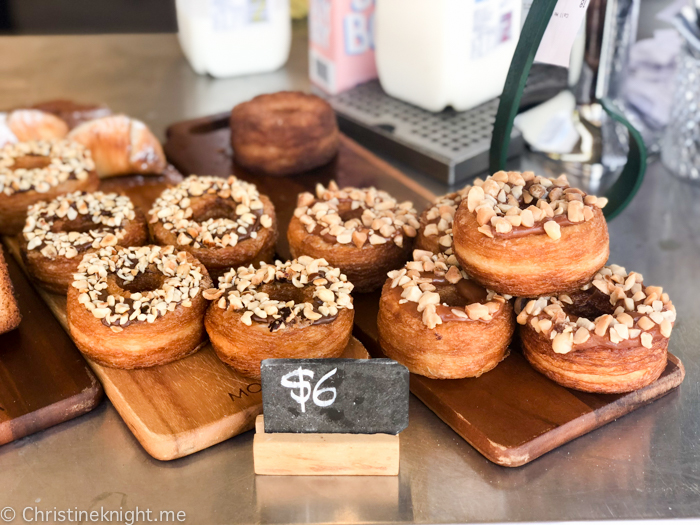 Kids will love the child-sized tables and chairs that are scattered around. Adults will love the cheerful ambiance, excellent food and friendly staff.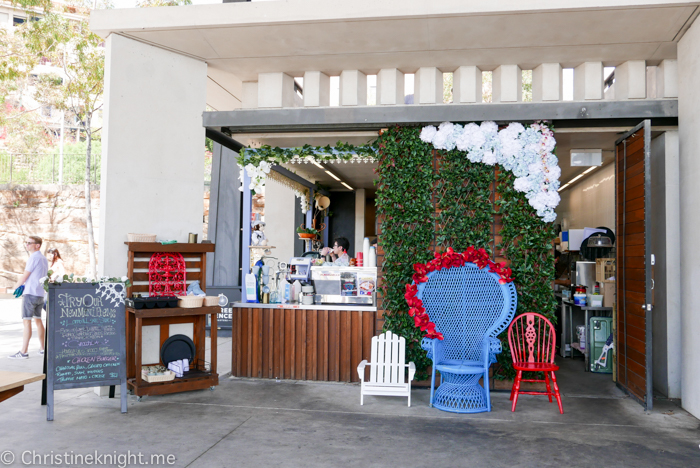 Public bathrooms are around the back of the kitchen, including a disabled toilet and baby change table.
Read more about Pirrama Park and Playground here.
Call Me Harris
20 Pirrama Rd, Pyrmont NSW
Hours: Mon-Fri 8am-4pm, Sat & Sun 8am-5pm
Phone: 0431 694 002
Online facebook.com/callmeharrispyrmont
More things to do in Sydney
Find a list of the best things to do in Sydney with kids here.
Find things to do in Sydney for free here.
Get a list of the best kid-friendly beaches in Sydney.
Find the best animal experiences in Sydney here.
Visit the best kid-friendly restaurants in Sydney here.
Find the best high teas in Sydney here.
Head to one of the best museums in Sydney here.
Check out things to do in Sydney on a rainy day here.
Enjoy one of the best ocean pools in Sydney here.
First time visiting Sydney? Get tips for first time visitors to Sydney here.