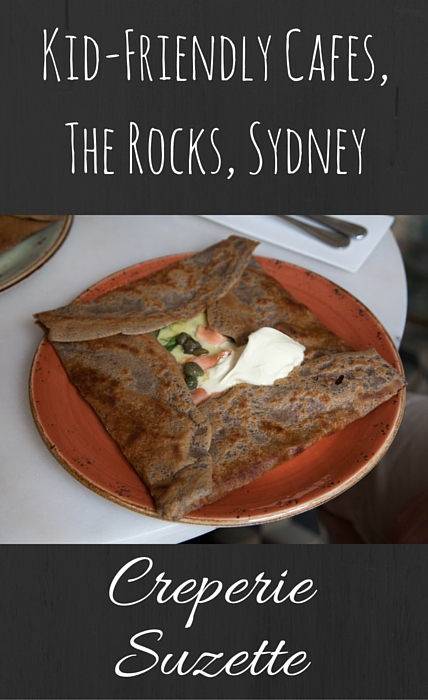 This little creperie is a tiny piece of France tucked away in the historic Rocks area of Sydney. In an area chock full of tourist traps, Creperie Suzette brings a welcome touch of French soul food to the area – a welcome respite for visitors to the area who want top notch food without paying exorbitant prices.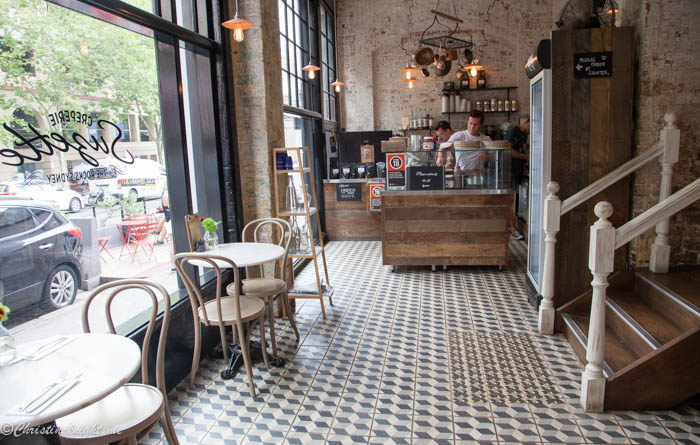 We very much enjoyed our crepes from Creperie Suzette. During a trip to France many years back we loved the traditional French style savoury crepes, so it was wonderful to dine on flavoursome crepes that brought back memories of such a wonderful trip to the little town of Giverny, which is where we sampled French crepes for the first time.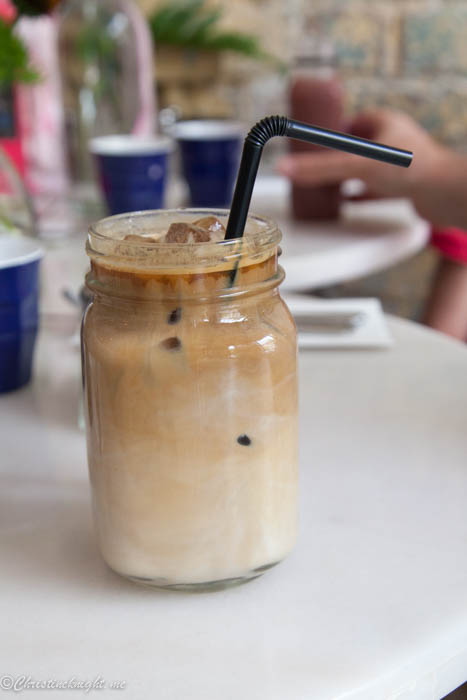 We enjoyed: La Biquette (Goats Cheese, Fresh Pesto, Vine Ripened Tomatoes and Rocket
$12), La Tasmanienne (Smocked Tasmanian Salmon, Capers, Cream Fraiche and Fresh Dill $13) and La Fraise (Fresh Strawberries, Dark Chocolate Sauce, Double Cream and Walnuts $12).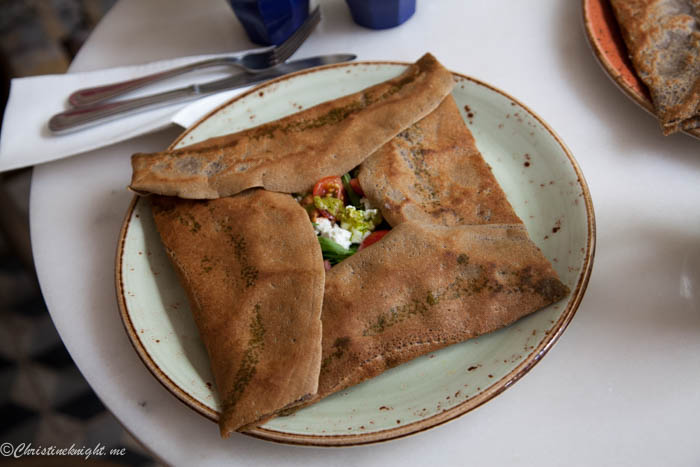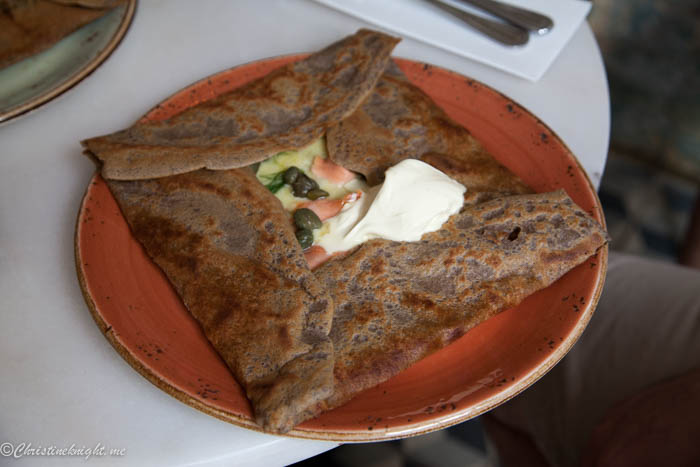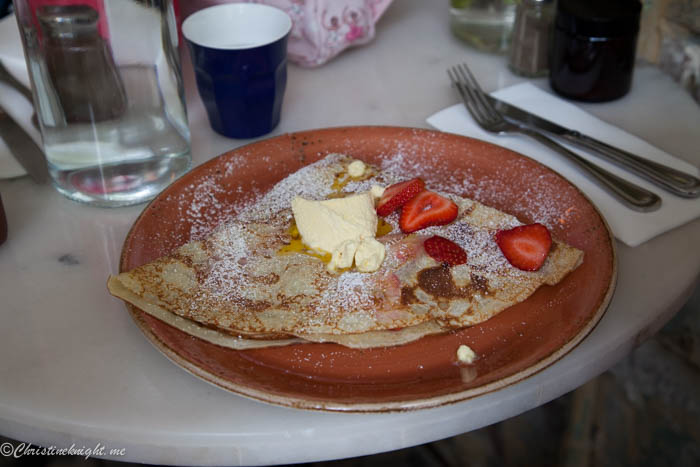 Since our strawberry crepe was for Cheese, we requested it minus the chocolaye and walnuts, and they very kindly reduced the price for us to $10, as well as custom making it very happily.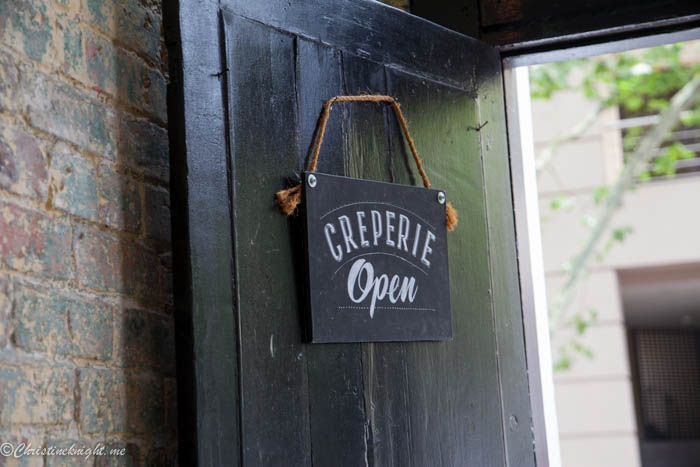 When you're dining with small kids, it's really appreciated when cafes are happy to make small changes to menu items to accommodate little fussy diners. It's tiny details like making families feel like helping them is no problem that guarantees repeat customers and word of mouth recommendations.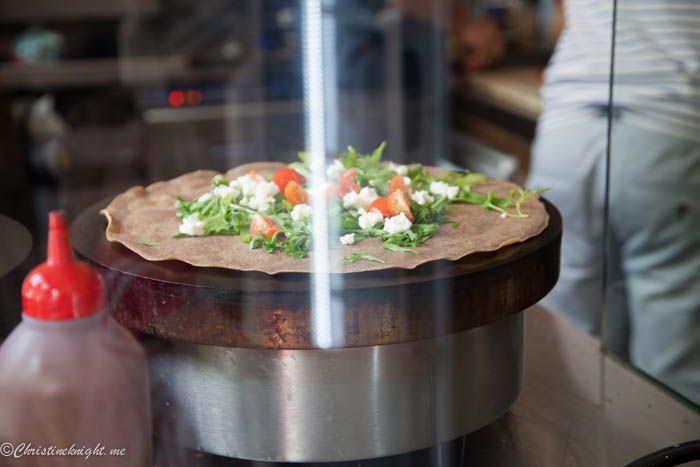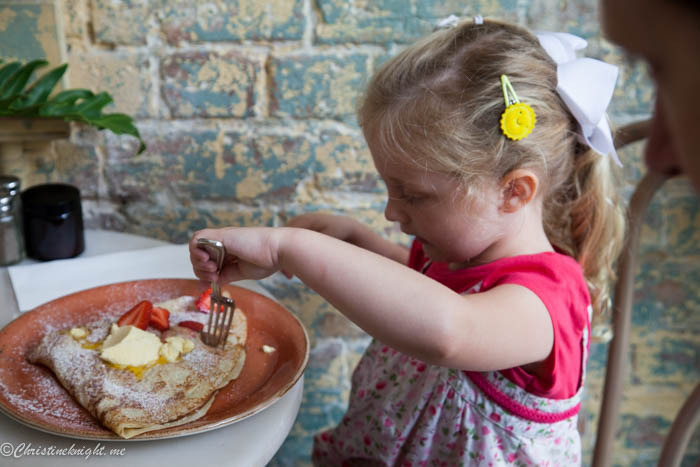 Highchairs: Yes.
Stroller storage: Minimal. Bring an umbrella stroller if possible.
Easy access: Yes.
Change tables: No.
Kids' menu: No.
Creperie Suzette
34 Harrington St,
The Rocks, Sydney
Phone: (02) 8220 9999
Prices: $
Hours: Sunday to Monday 7.30am-3.30pm
Get Directions