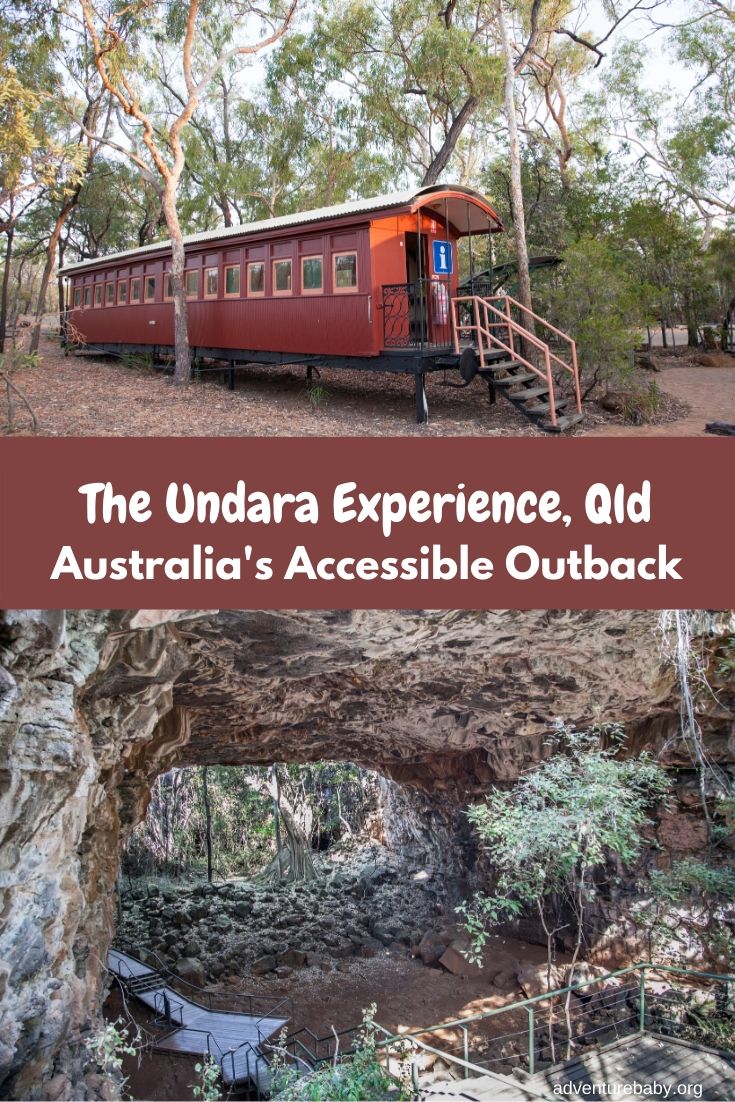 The Undara Experience
Venture into Outback Australia with the Undara Experience, in Tropical North Queensland. Explore the oldest lava tubes on the planet, sleep in refurbished train carriages and enjoy bush walks surrounded by wildlife.
Located 260km south-west of Cairns (or a 3.5 hour drive), the Undara Experience is located in the Undara National Park, a private enterprise operated by the Collins family, the earliest white settlers in this locality whose cattle have grazed in the area since 1862.
The Undara Experience was created to showcase the lava tubes located on the Collins' family property in 1987, protecting the formations for future generations by developing a sustainable visitor experience.
Visitors to Undara can stay on the property in a range of accomodations that suit all budgets and preferences. To see the lava tubes, visitors must book into a tour, which ensures the numbers passing through the tubes are kept to a sustainable number and keep the ecological impact to a minimum.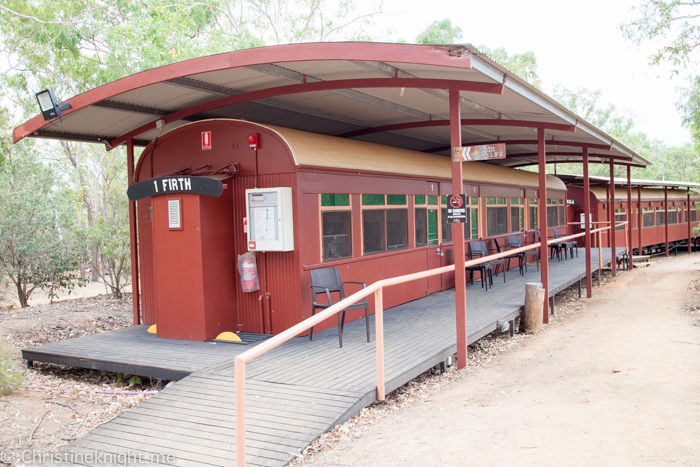 Like many visitors to Undara, we arrived at the property in the early afternoon to check into our accommodation. We stayed in the rail carriage rooms, which are all restored turn-of-the-century Queensland Railway Carriages.
For a truly unique experience, the rail carriages cannot be beat.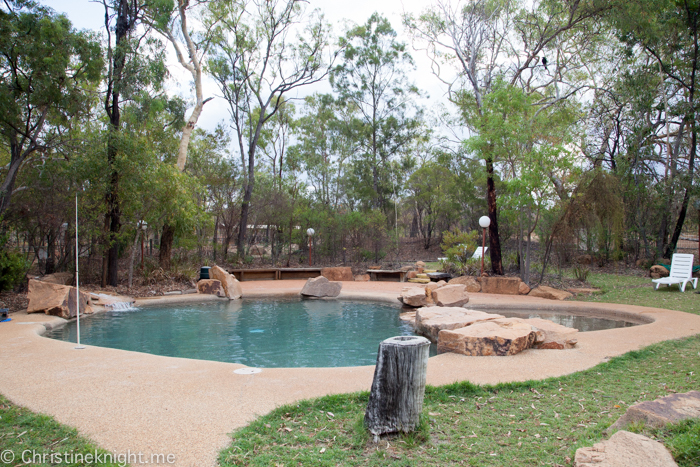 There is a swimming pool on the property for some cooling down and several bush walks to take if you are after some exercise and wildlife spotting. We saw plenty of wildlife around the swimming pool as well as in the bush.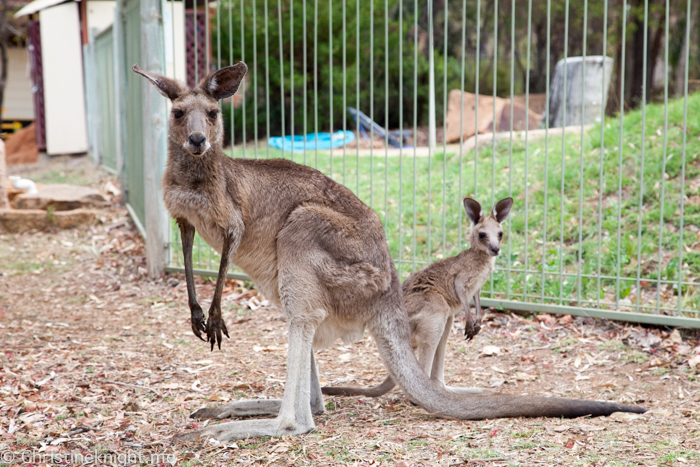 The star attraction is, of course, the lava tubes, which are 190 million years old. Over 300 roof collapses have been detected from the air, which should equal 300 caves – however only 69 have been discovered, and leaving the majority as yet unexplored. David Attenborough, upon visiting Undara, proclaimed it to be one of the most unexplored geological features on earth.
Tours at the Undara Experience
There are three tours offered by the Undara Experience, of which we enjoyed two – the Big Sky Sunset Iconic Australian Wildlife and Archway Explorer Lava Tube Tour.
Big Sky Sunset Iconic Australian Wildlife
This tour takes visitors by mini bus through the bush to enjoy the sunset over the bush with sparkling wine and cheese and a highly knowledgable guide to point out the iconic wildlife easily spotted along the way, as well as the history of the land. We saw plenty of pretty face/ whip tail kangaroos, eastern grey kangaroos, swamp wallabies and wallaroos as they came out at dusk.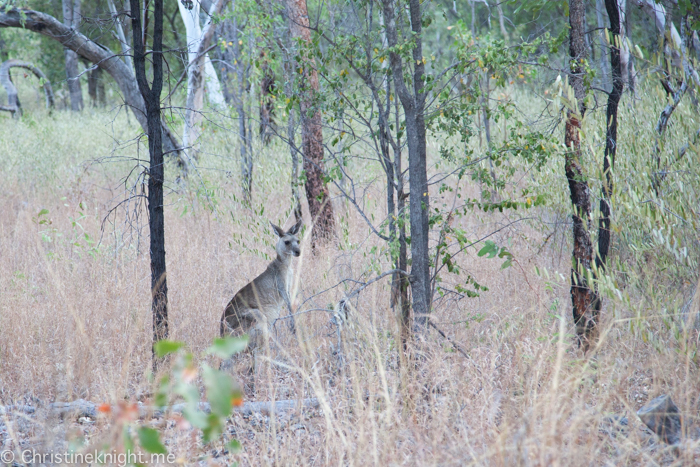 After the sunset, visitors are taken to the mouth of a lava tube to witness one of the most memorable experiences imaginable – thousands of tiny insect-eating micro-bats emerge from the darkness to find food. Waiting for them at the entrance are pythons and brown tree snakes hoping to catch a meal. Up to half a million micro-bats swarm out of the tubes each night to hunt for insect, returning at dawn.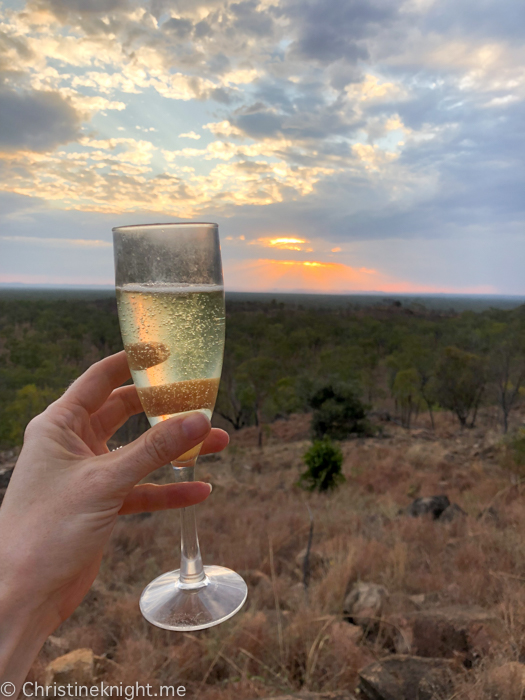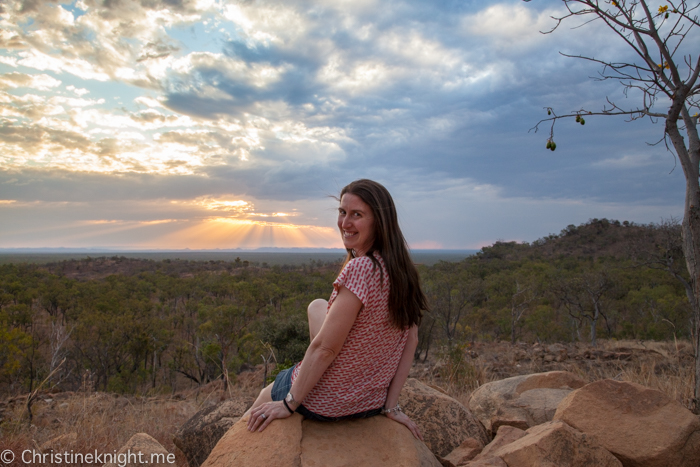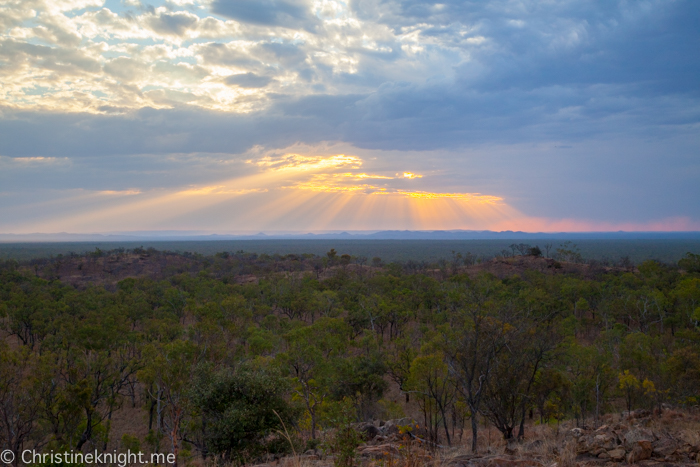 Archway Explorer Lava Tube Tour
This is the the ultimate tour of Undara's lava tubes. It's takes two hours to complete and runs from mid-March to October – bookings essential. The tour picks up visitors in a mini bus and drives them to the lava tubes, through the arid, red landscape into the lush rainforest that has grown out of the mouths of the lava tubes.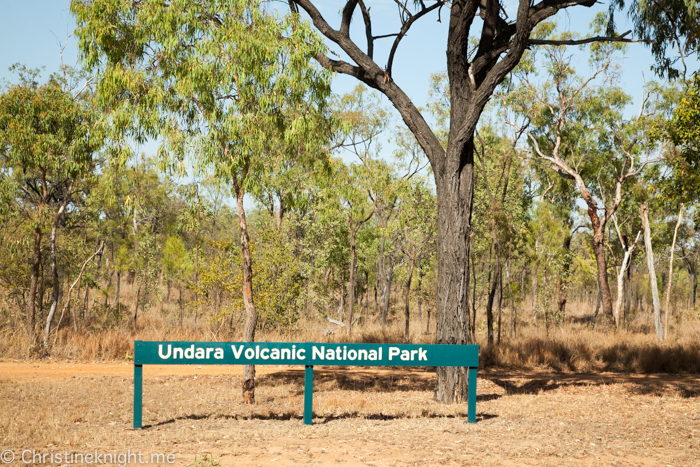 Each tour visits up to three sections of lava tubes, which are easily accessible however do contain staircases that need to be descended and ascended again. An accessible lava tube with a chair lift is available for those who cannot use stairs.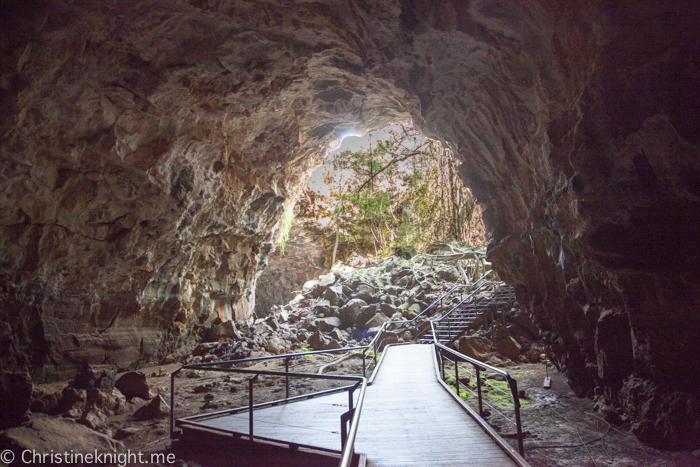 The Archway Explorer Lava Tube Tour was an experience was breathtaking. There was something very "Indiana Jones" about descending down into the lava tubes through a collapsed roof, where a lush forrest of greenery has sprung up, and greeted by swarms of tiny Common Australian crow butterflies and yellow greasies butterflies. Birds, insects, butterflies that live in the collapsed section can be found nowhere else in the region.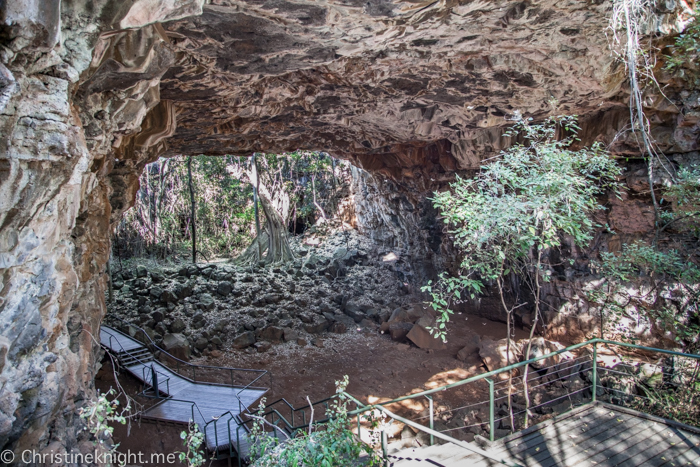 Wind Tunnel Explorer
This tour takes two hours to complete and runs between April and September. A tour for the adventurous, it allows visitors to explore the lava tubes in their rawest form – by scrambling over rocks with less infrastructure. Expect uneven surfaces, not suitable for children under five.
Families at Undara
Kids are very welcome at Undara. Lover of trains, caves and wildlife all find their way to this magical place and enjoy its wildness. While there are no specific family tours, the guides tailor their talks to the visitors present.
Food at Undara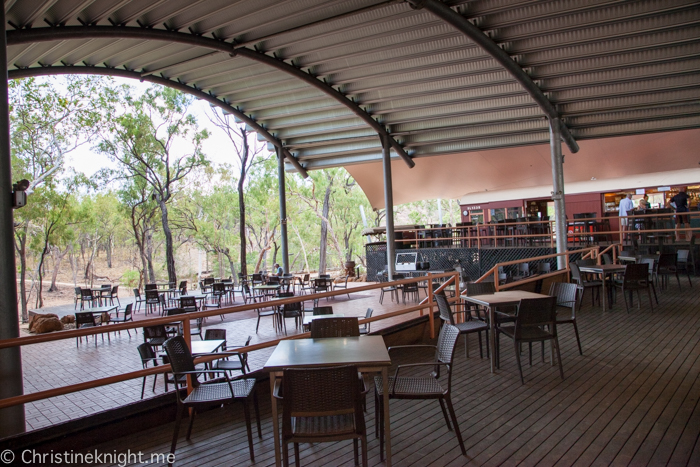 There is a restaurant in the main settlement serving dinner each night. The food is hearty and wholesome and a welcome end to the day.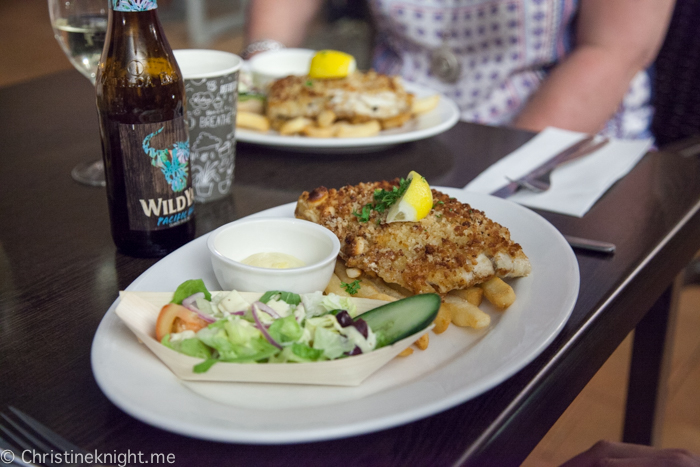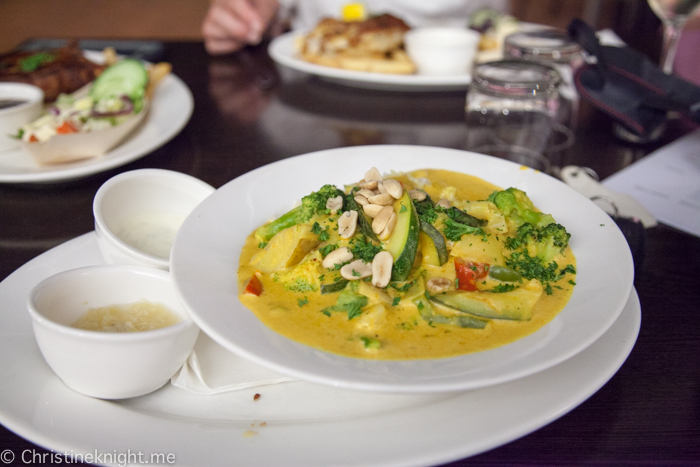 Breakfast is served over campfire, a traditional billy tea with a choice of hot and cold food.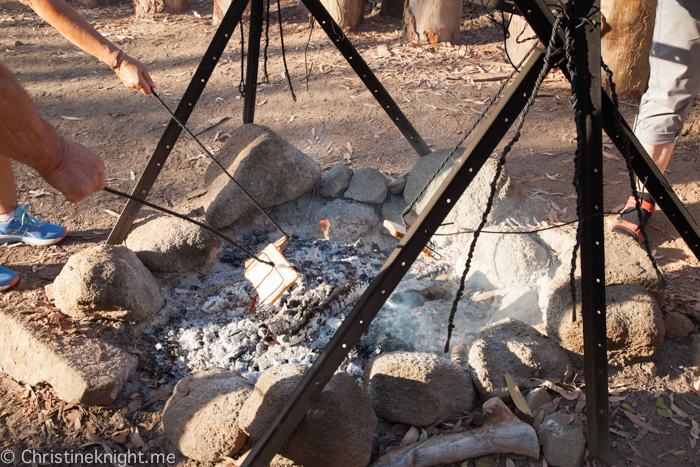 Where to stay at Undara
There are several options for staying on the property.
Railway Carriage Accommodation
Stay in a beautifully restored railway carriage. Each carriage has its own bathroom. There is an accessible carriage available.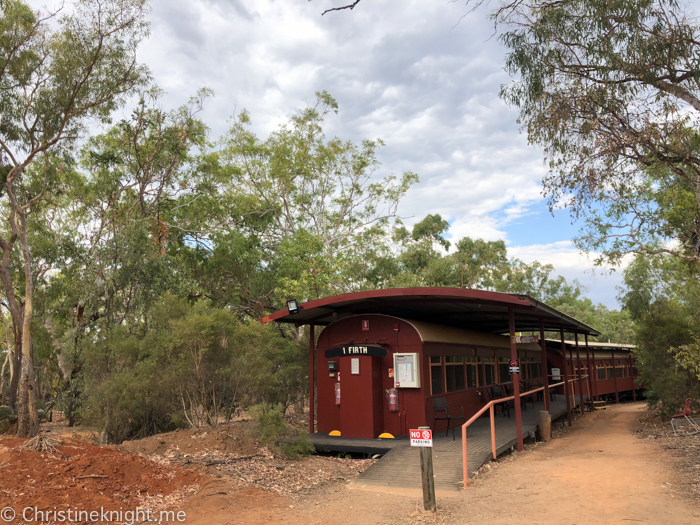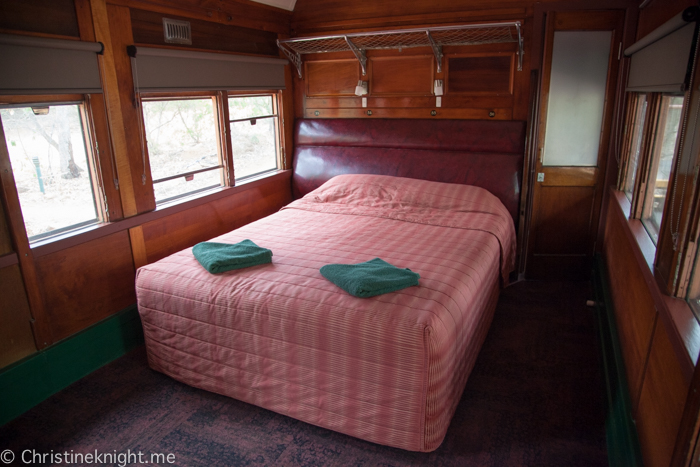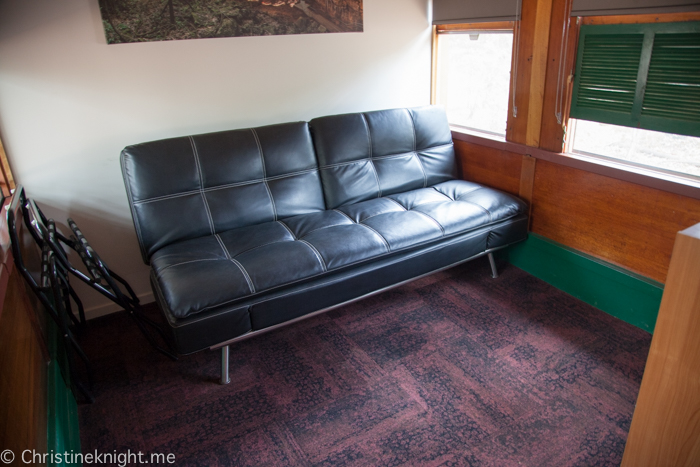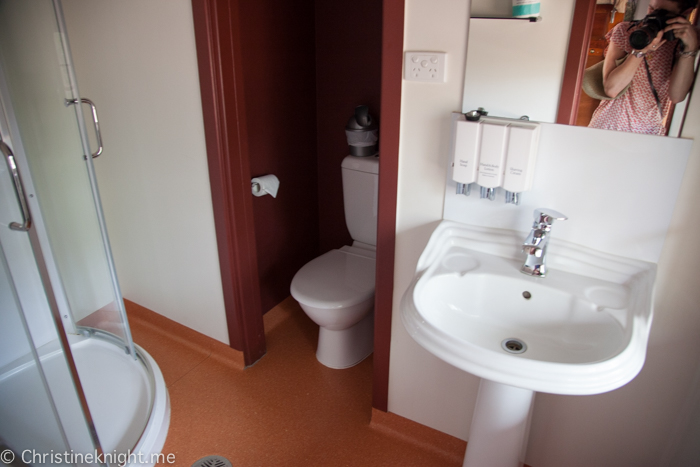 Pioneer Huts Accommodation
The pioneer huts are modern cabins each with their own bathroom, private verandah and air conditioning.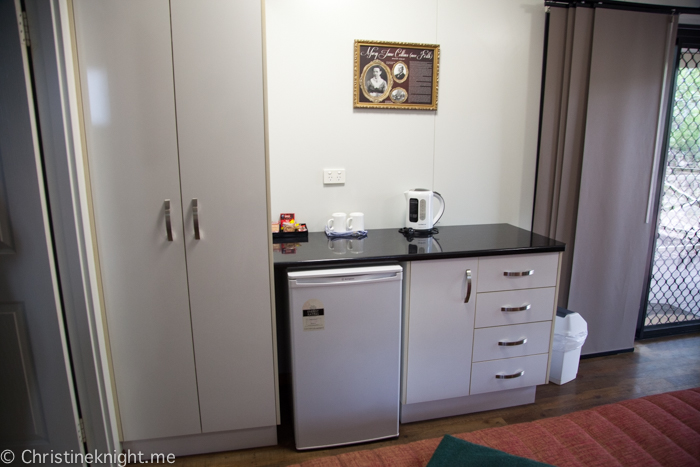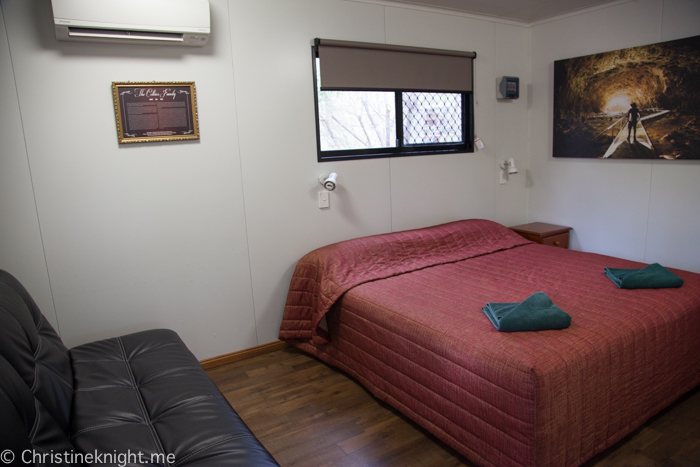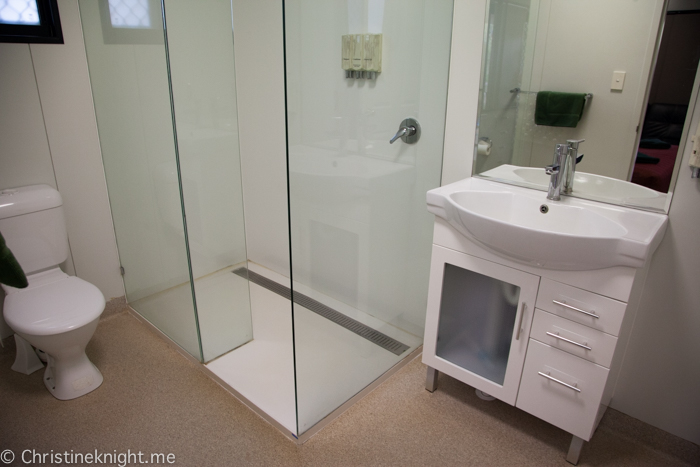 Swags Tent Village Accommodation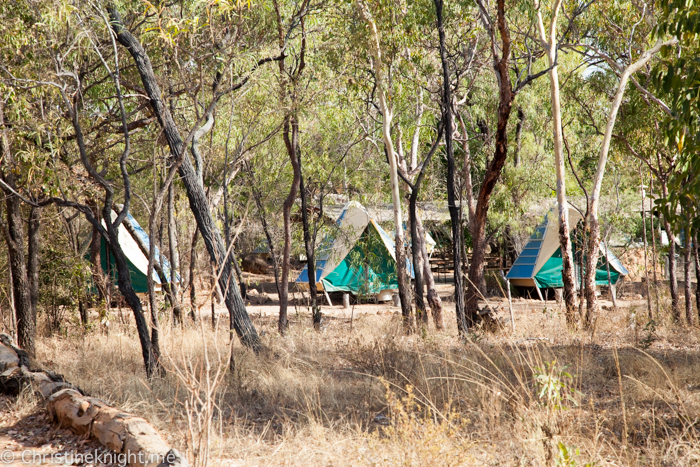 Glamp in the bush in one of these large, permanent tents, which are close to a central amenities block. There is an undercover camp kitchen available for use with hot and cold water, free gas barbecue, fridge, gas hot plates, picnic tables and chairs.
Safari Shelter
The large campground area is perfect for groups with their own tents, vans and motor homes. It has a separate amenities block available, access for mobility impaired guests and a dedicated undercover camp kitchen with hot and cold water, free gas barbecue, picnic tables and a private campfire.
Motorhome, Caravan Park and Camping
There are 11 drive-up camp sites (tents, small vehicles and camper trailers), 38 powered van sites (22 drive-through, 16 reverse-in) and 26 un-powered van sites available in this are, with individual campfire pits/barbecues on some sites and firewood available for purchase. This section of the property is surrounded by bush, and located close to amenities blocks.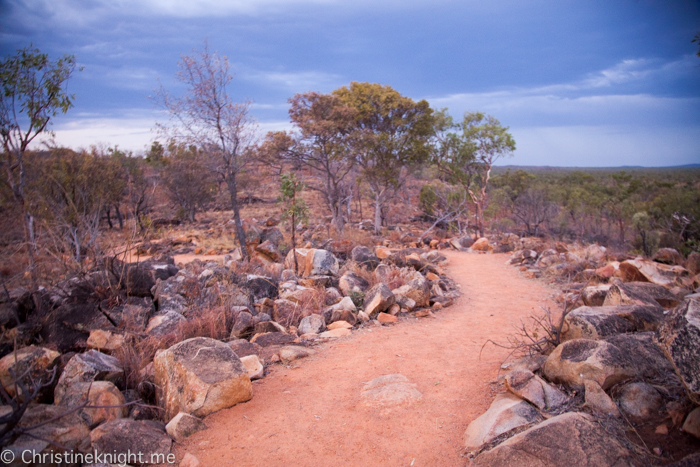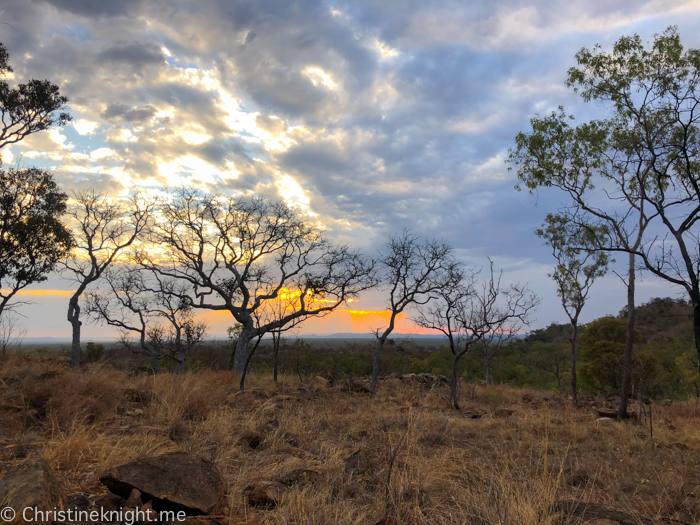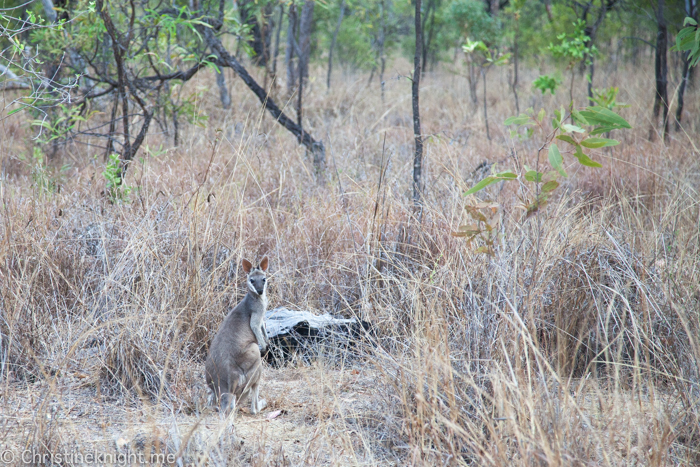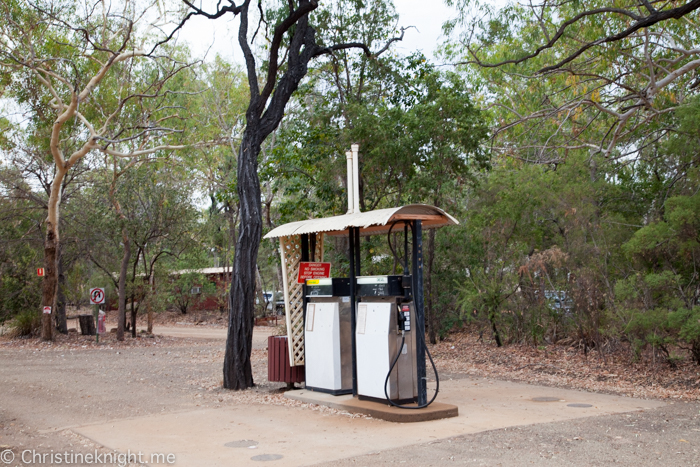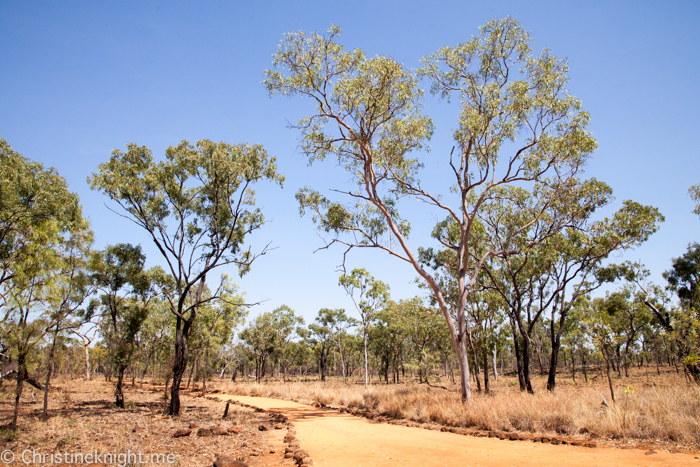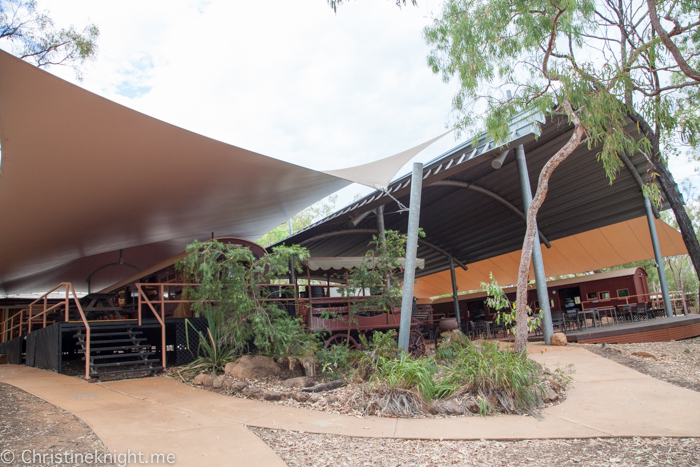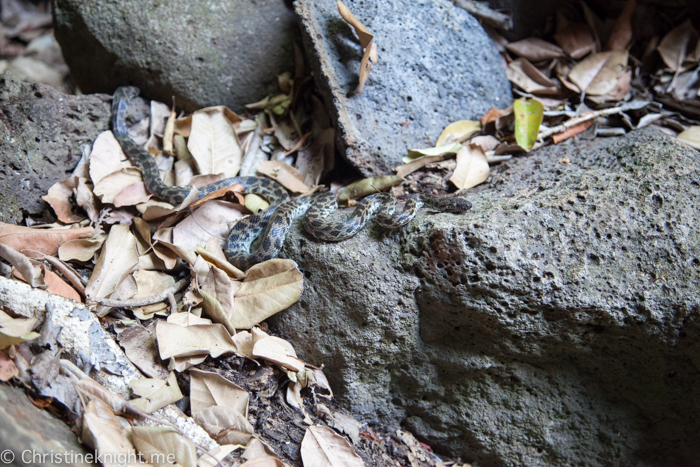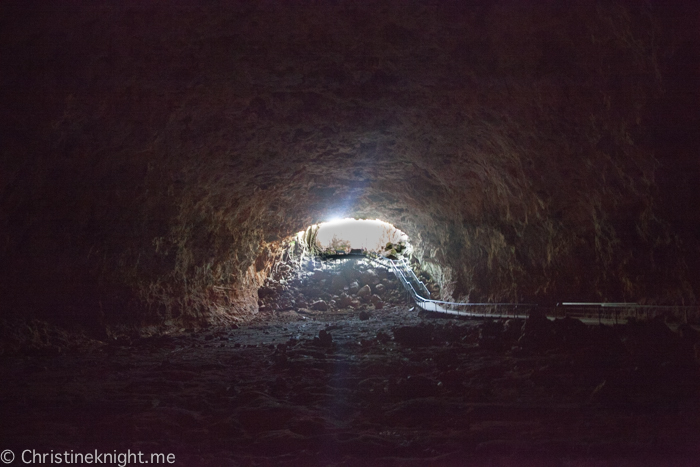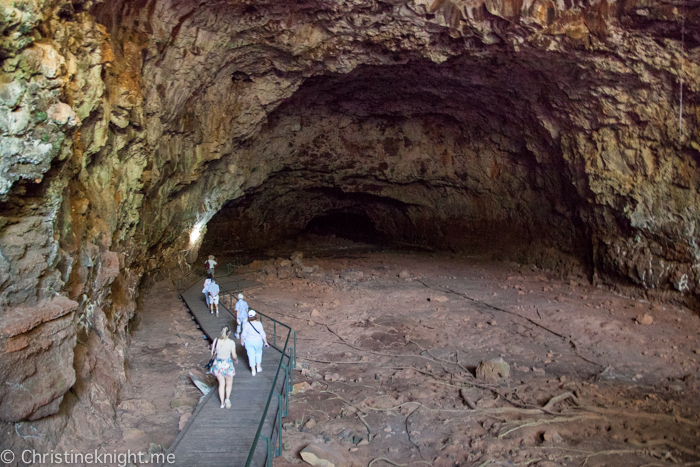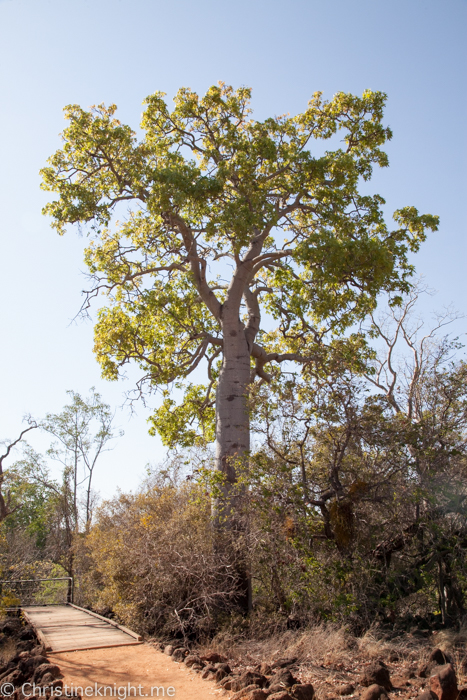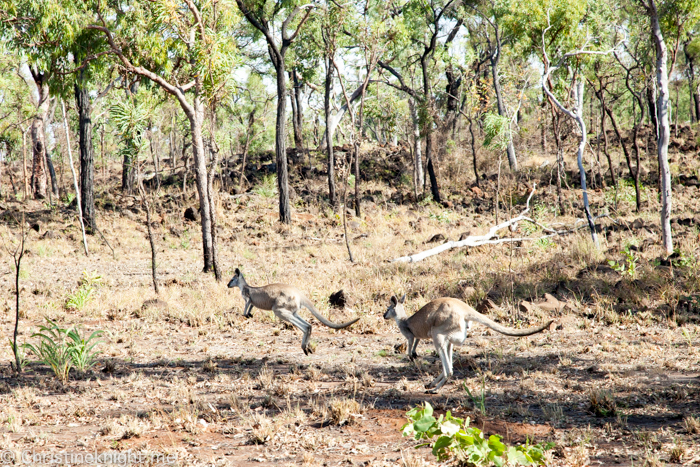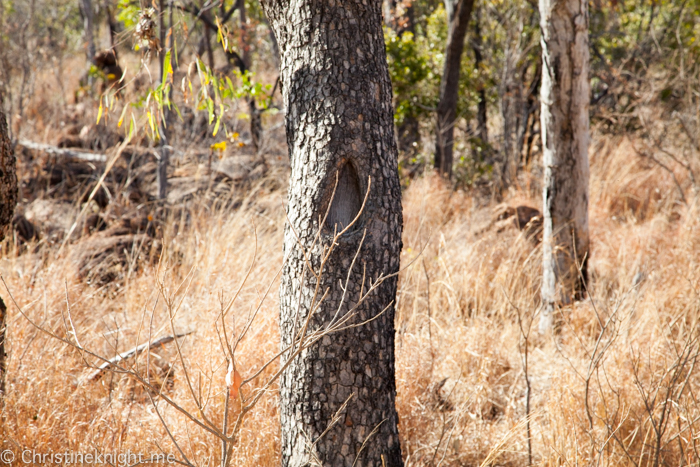 Find more things to do in and around Cairns.
Undara Experience
Undara Volcanic Park, Savannah Way QLD
undara.com.au
I was hosted during my time at Undara by Tourism Tropical North Queensland. Get more info on things to do in Queensland here.