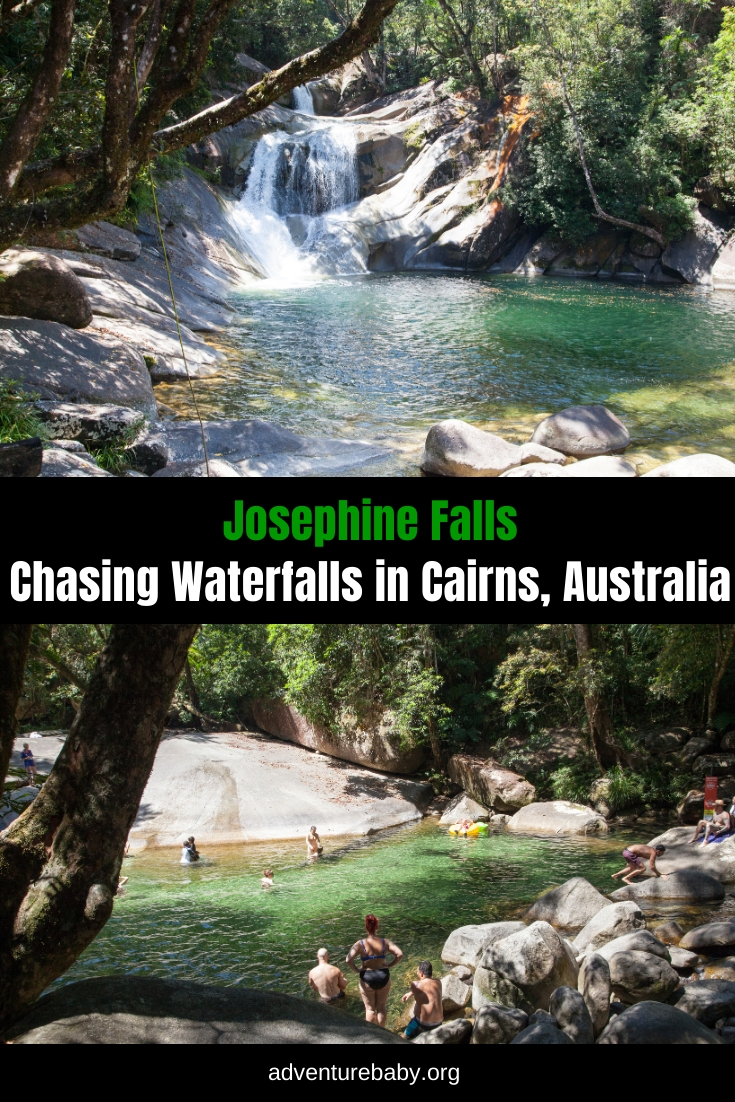 Tips for visiting Josephine Falls, Cairns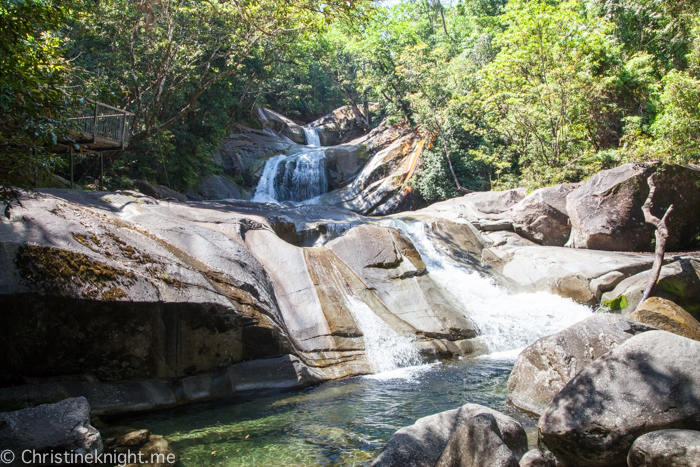 Josephine Falls is a tiered cascade waterfall located in Wooroonan, Cairns, in Tropical North Queensland.
The falls are an hours drive south of Cairns, in the foothills of Queensland's highest mountain range, Bartle Frere.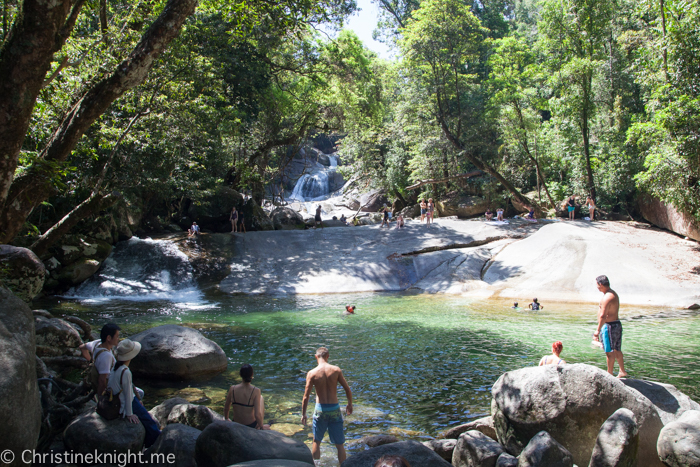 There is a viewing platform overlooking the cascades and the top pool, where swimming is prohibited. The bottom swimming hole, however, is a large, crystal-clear, pool with a natural rockslide.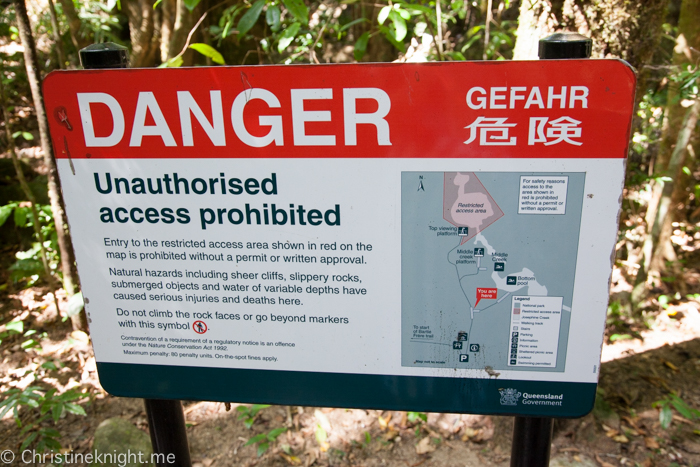 To get to Josephine Falls, take the 600m walk from the carpark. The walk is wheelchair and pram accessible up to the viewing platform, however there are steep stairs that lead down to the swimming hole.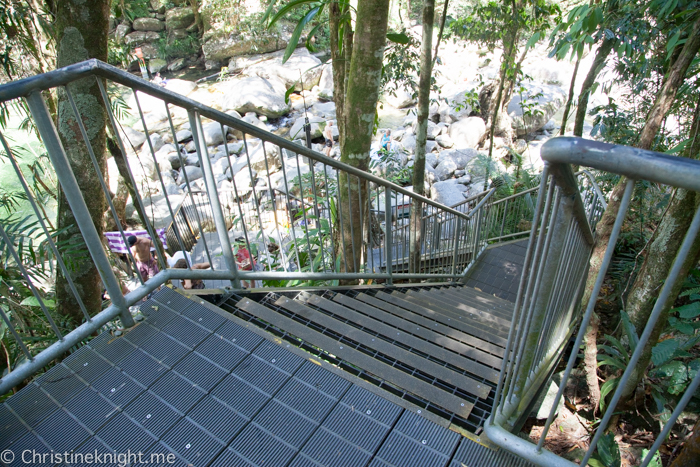 At the bottom of the stairs there is a very small area with built-in benches for sitting on, however most visitors choose to walk from here across the rocks to eat their picnic lunch or take a dip in the water.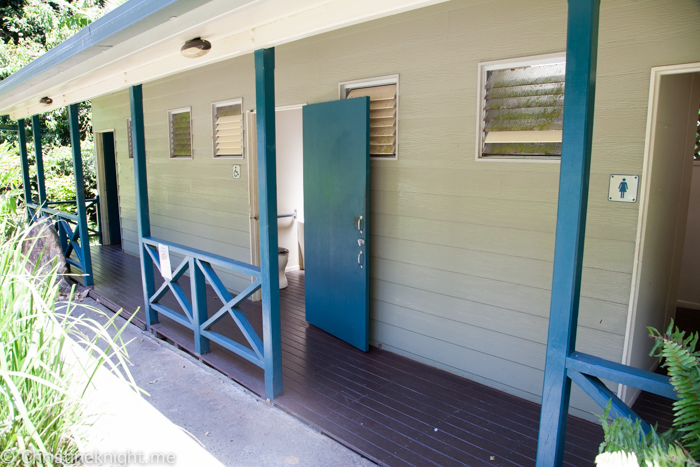 There are modern, clean toilets in the carpark and picnic tables, both of which are also wheelchair accessible.
Walking Tracks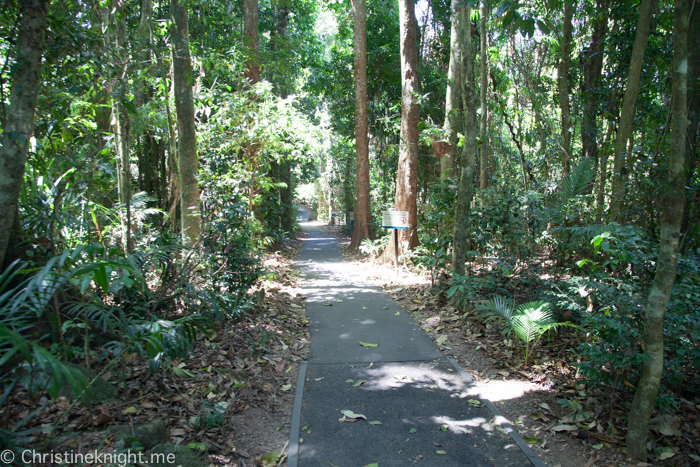 There are three walking tracks at Josephine Falls. The main one is the Josephine Falls walking track (Grade: easy), distance: 1.2 km return. Allow around 30 minutes if you aren't planning to stop at the falls.
There are two other walks that start at Josephine Falls: Bartle Frere trail to Broken Nose (Grade: difficult), distance: 10 km return (allow about 8 hours return time) and Bartle Frere trail – Josephine Falls to Atherton Tablelands (Grade: difficult), distance: 15 km one way (allow about 2 days walking time).
Picnic and other facilities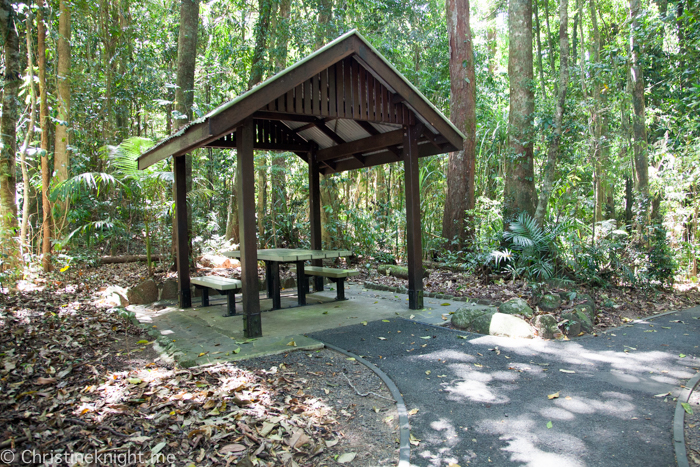 Take your own food and water to Josephine Falls. There are picnic tables, a shelter shed, a coin-operated electric barbecue and toilets available in the area adjacent to the carpark.
Things to know before you go
*Heavy rainfall can cause rapid rises in creek levels and currents.
*There is no mobile reception at the falls.
*Be extremely careful as there have been numerous injuries and even deaths at the falls. It will take at least an hour for emergency services to arrive if something goes wrong.
*For your safety, swimming in the top section of the falls is prohibited.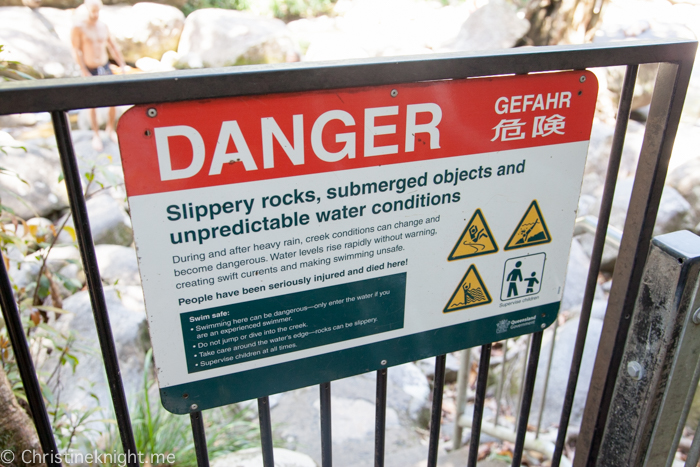 Essentials to bring
• a hat, sunscreen, sunglasses and insect repellent
• sturdy, reliable footwear
• drinking water
Safety tips for visiting Josephine Falls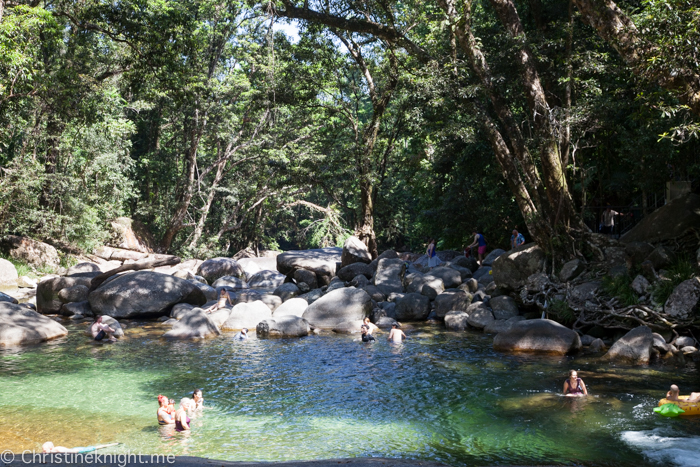 *Never jump or dive into water—there may be submerged objects.
*Leave the water immediately if it changes colour or the water levels rise—these are signs of flash flooding.
*Take care around steep slopes and rock faces along the track, and at lookouts.
*Supervise children closely.
*Stay on the track and take care on uneven surfaces, especially in wet conditions.
*Protect yourself from the sun. Wear sunscreen, a hat and a long sleeved shirt, even on cloudy days.
*Treat all water before drinking.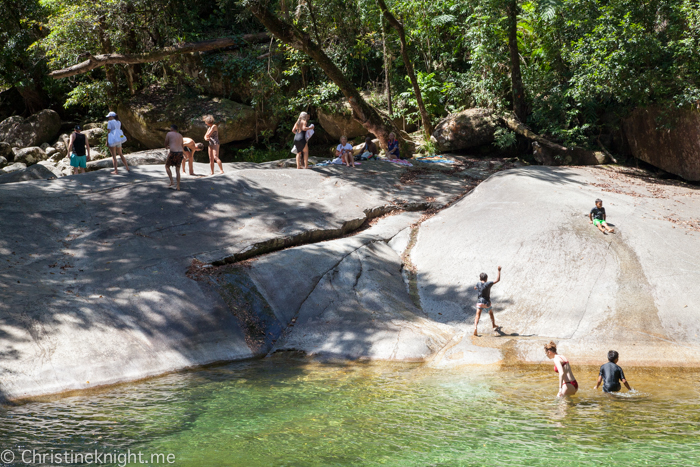 Looking after the park
*Stay on walking tracks / boardwalks to prevent injuries and also protect native plants.
*Take all litter with you when you leave.
*Do not disturb any native plants or animals – do not feed the animals or leave food scraps behind.
*Domestic animals are not permitted.
How to get to Josephine Falls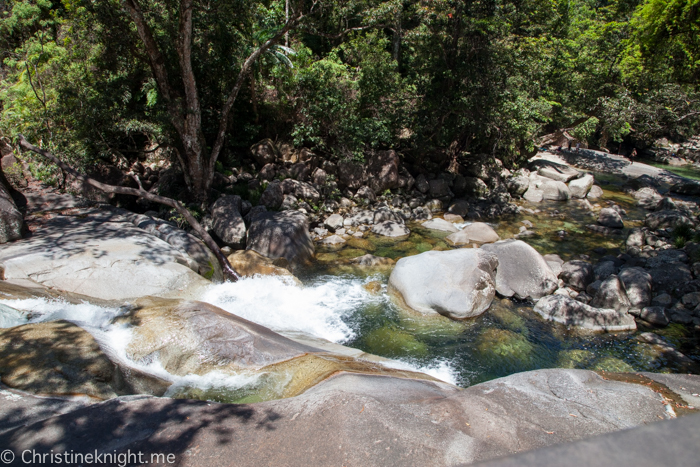 Josephine Falls is about an hour and 15 minutes south of Cairns. Take the Bruce Highway/Highway 1 south for around 75km until you reach the town of Miriwinni. Take the Mount Bartle Frere turnoff. Josephine Falls is signposted from here.
More information about Josephine Falls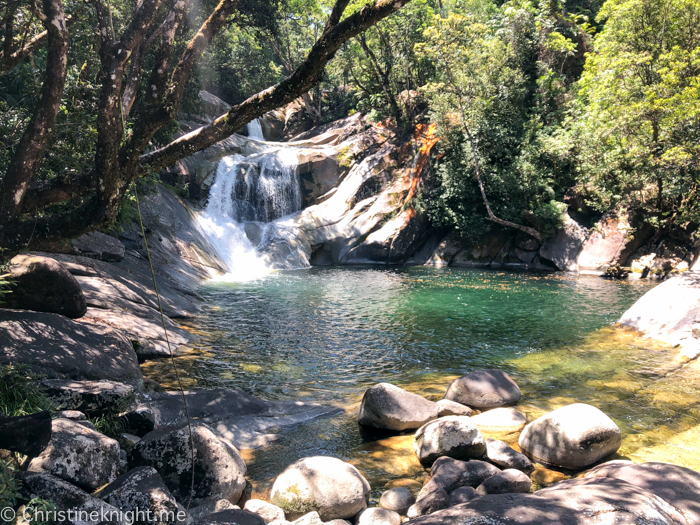 Josephine Falls is open 24 hours a day, every day of the year. It is free to enter the park and visit the waterfall.
Read more about visiting Josephine Falls.
Read more about things to do in Cairns.
Josephine Falls
LOT 1 Josephine Falls Walk, Bartle Frere QLD
Get Directions.