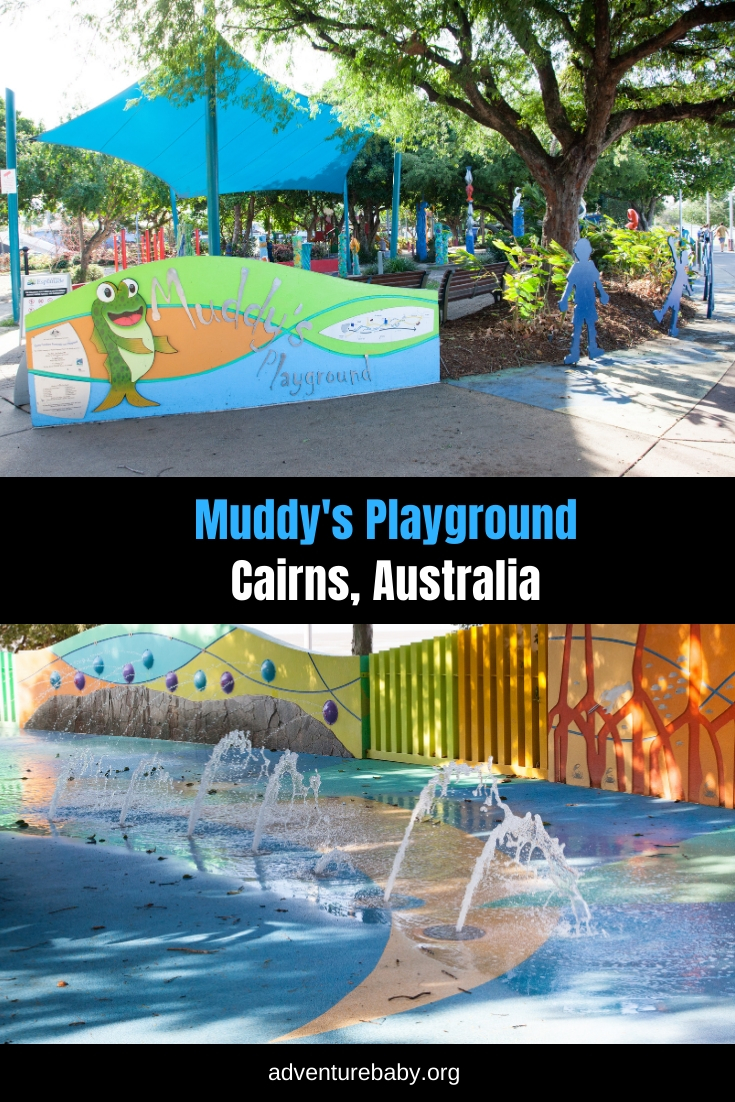 Muddy's Playground Cairns Esplanade
This fantastic playground has fenced areas, a splash playground, flying fox, sound chimes, track ride, rope bridge, slides, mouse wheels, play houses, story telling areas, see-saw, trick track and puzzle games. Muddy's Playground is one of the top Cairns attractions for families and it's easy to see why!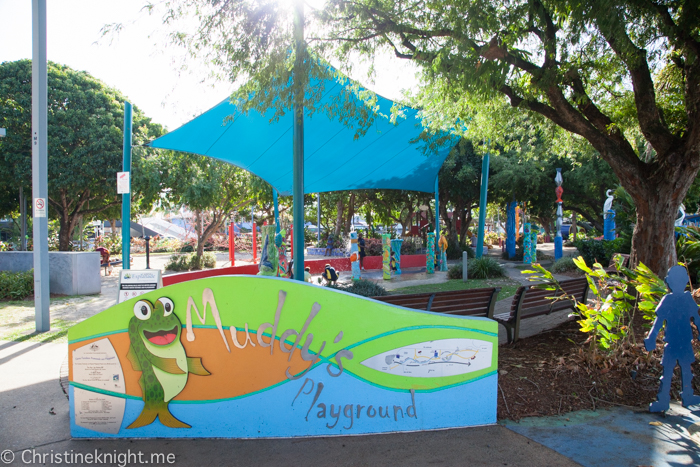 Muddy's Playground is the prefect example of what modern playgrounds should aim for. IIt incorporates active, passive, interactive and educational facilities alongside play equipment.
The theme of Muddy's Playground "Life in Trinity Bay", which is reflected in the water play and other elements.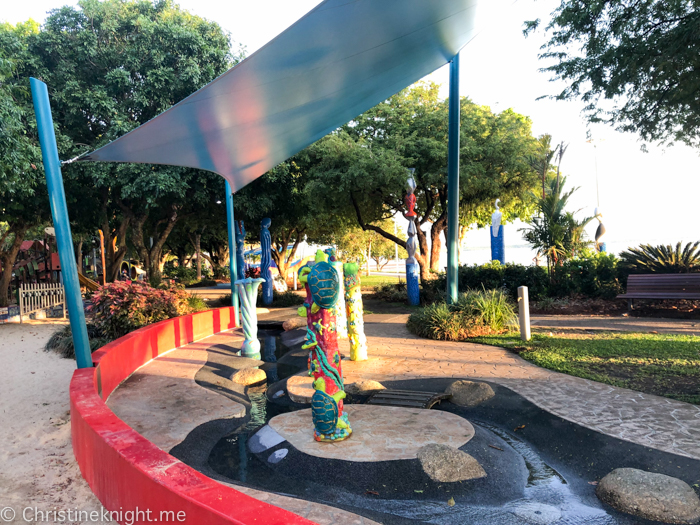 There are several water play elements spread throughout the park, which lets kids of all ages enjoy the water fun. There is a quiet stream, small jets and larger jets.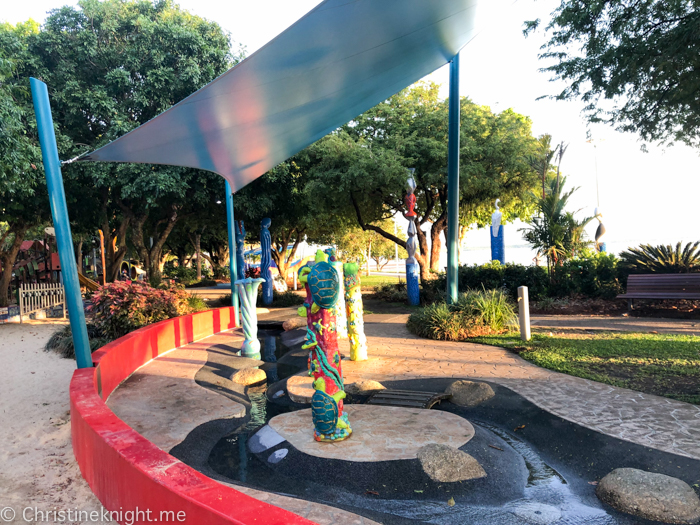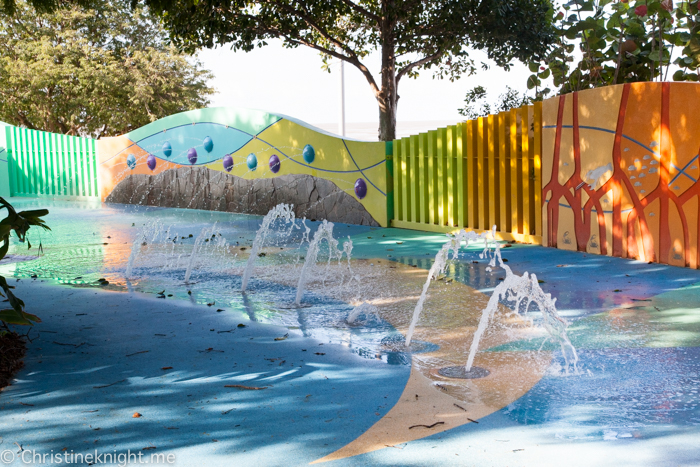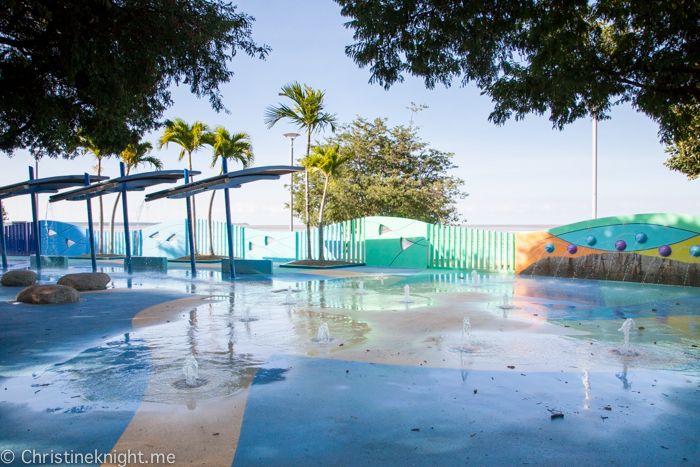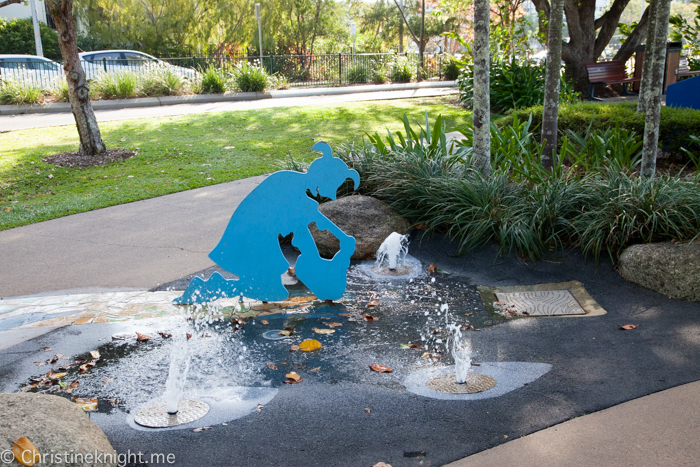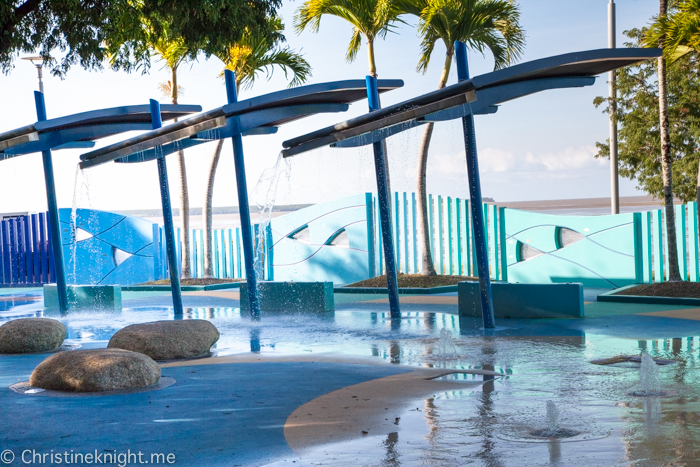 Muddy's was exceptionally well designed to cater to kids of all ages, with equipment and activities that suit toddlers, preschool and junior school age, to tweens.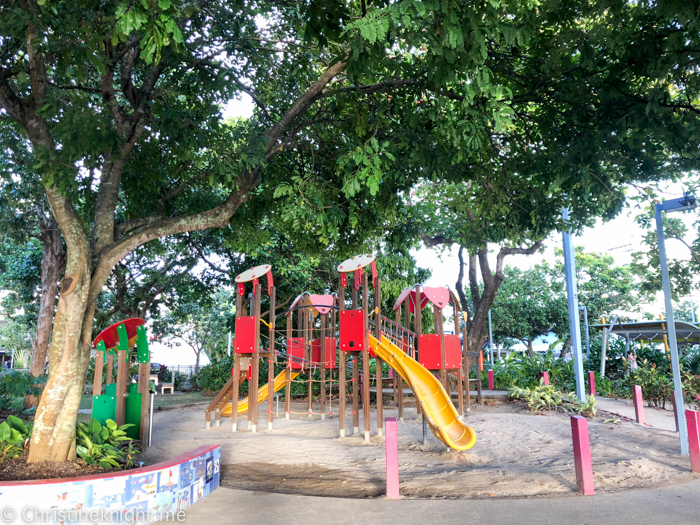 Bigger kids will love the large climbing frame and slides, plus tunnels to run inside, and the large net climbing structure.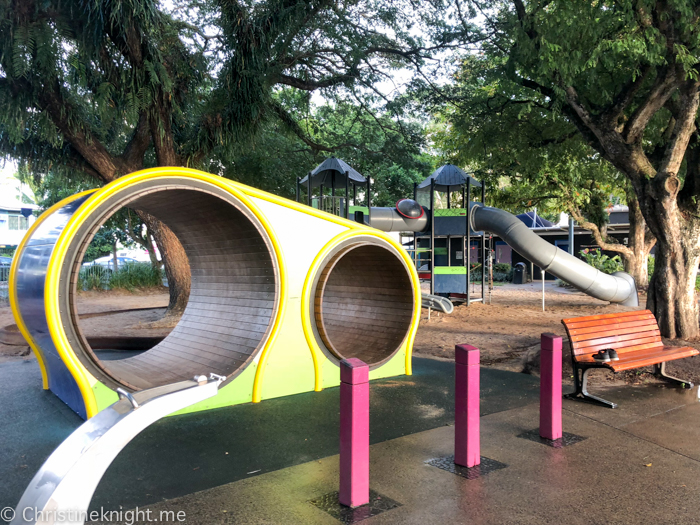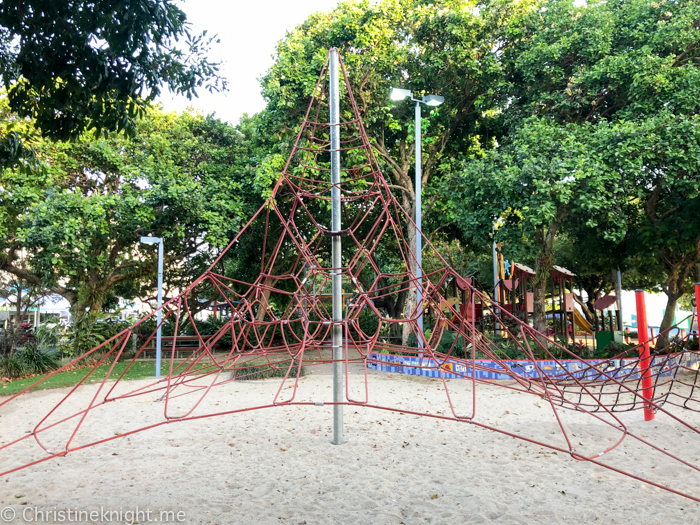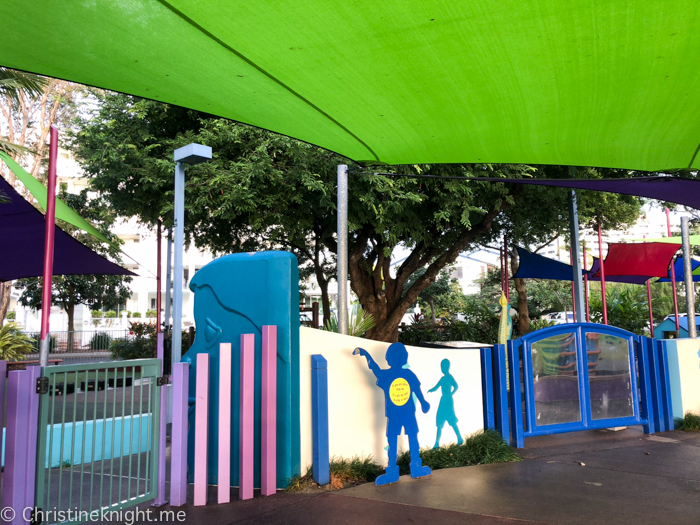 The toddler area is completely fenced in, which prevents little kids mingling with older kids as well as making it easier to keep track of where whearabouts.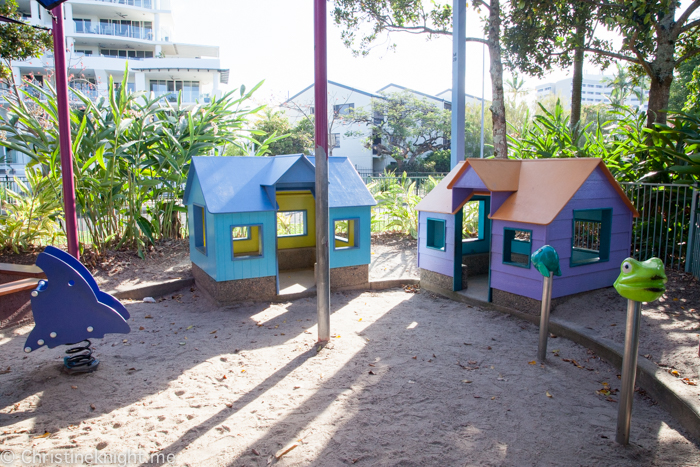 The toddler are features sand play and some great little houses to play in.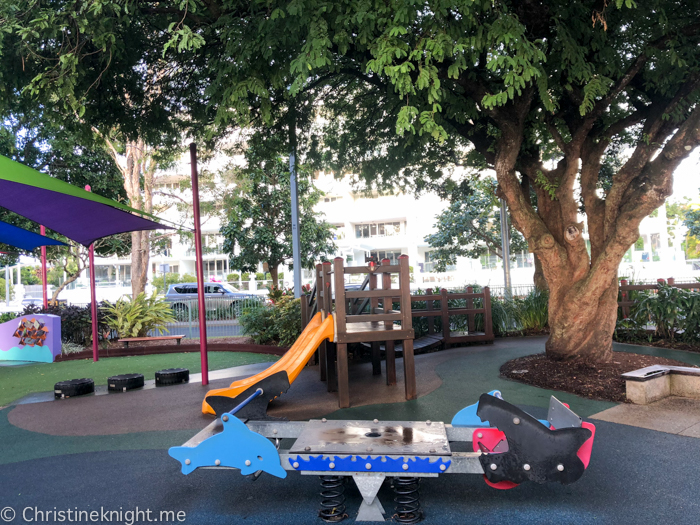 Muddy's also features play equipment for preschool and lower-primary school-aged kids with smaller climbing structures, musical elements and balance elements, plus a giant fish that is endless fun to run in and out of, and reflects the Cairns aquatic theme.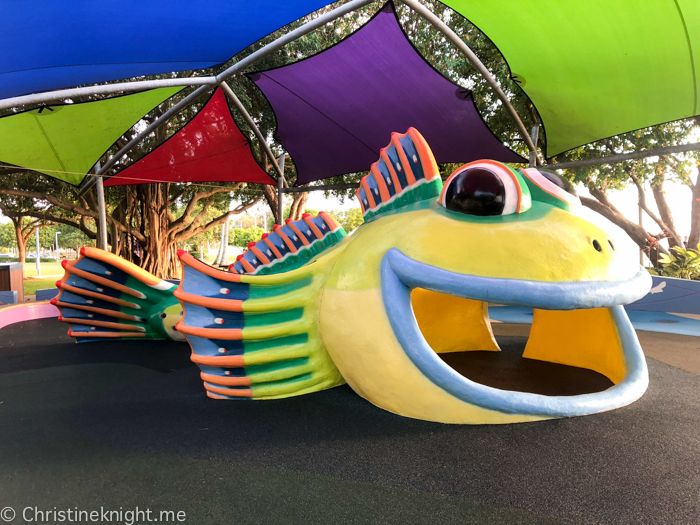 There is a disabled-use Liberty Swing which uses the MLAK national keying system. Ask at Muddy's Cafe for access.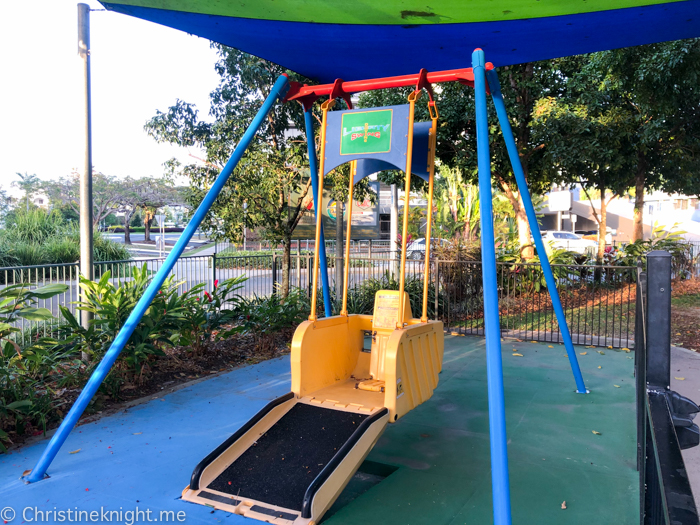 There are two toilet facilities (one at the north end of Muddy's near the cafe, and one at the southern end of Muddy's) barbecues and picnic tables and a cafe.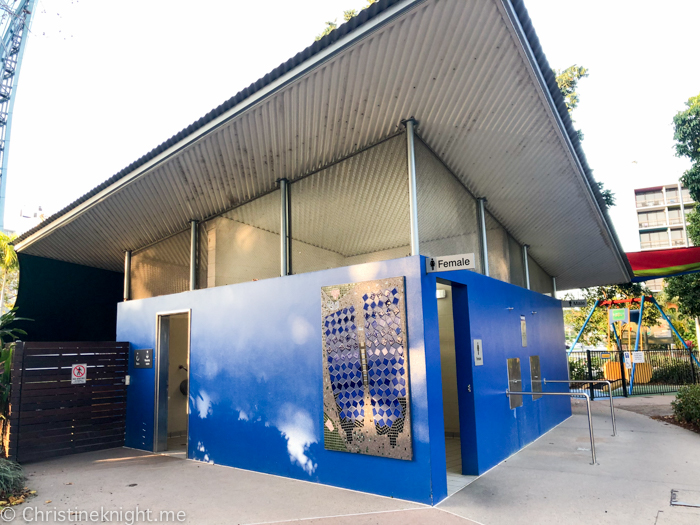 Muddy's Cafe, located in the heart of the playground, is open daily, 6am-8pm. They offer a breakfast and lunch/dinner menu for kids.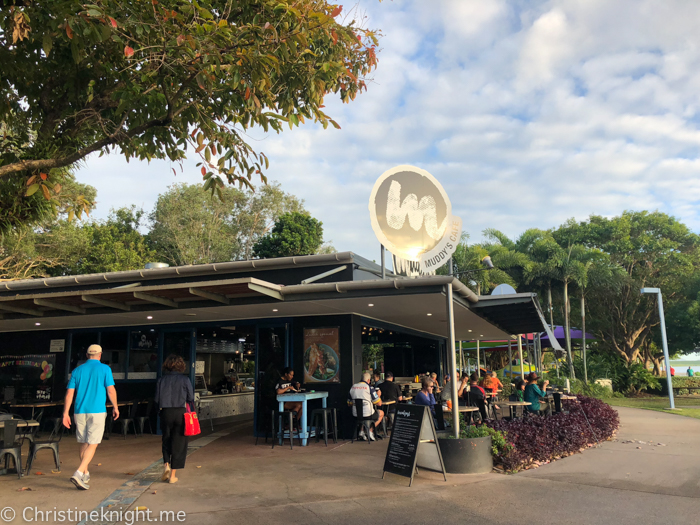 Muddy's Playground is open every day of the year from 9.00am and 7.00pm (including public holidays and weekends). Sections of Muddy's are closed for maintenance on Tuesday and/or Thursday mornings until noon.
Read more about Muddy's Playground.