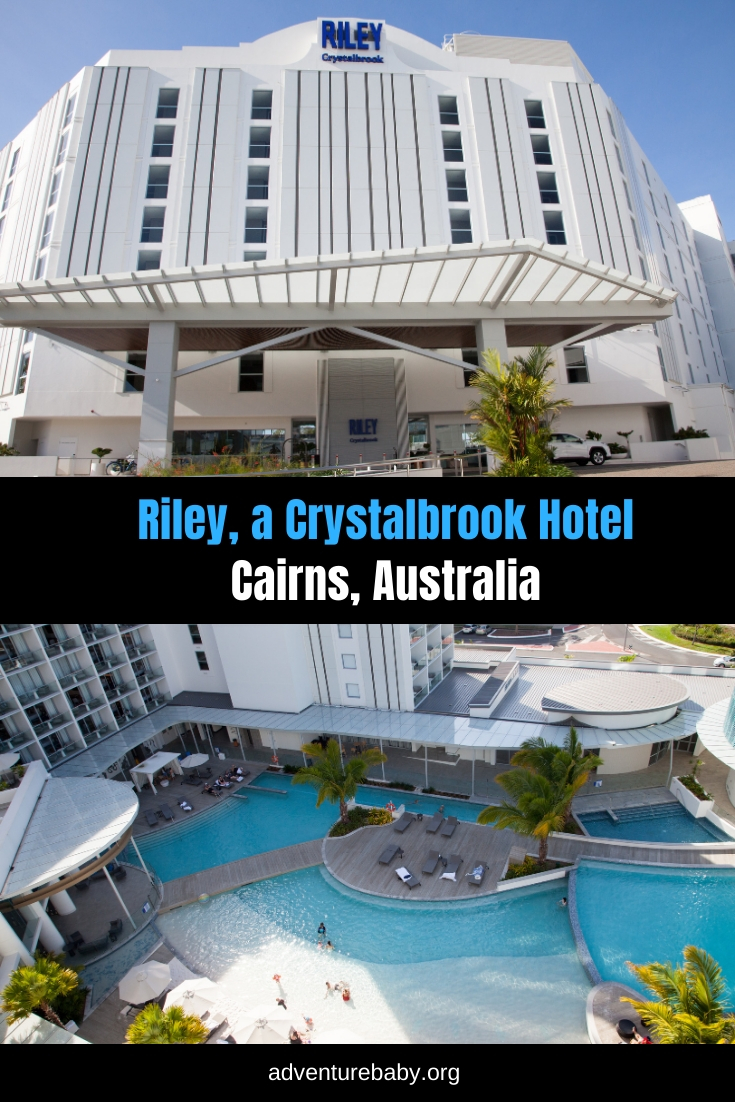 Cairns Hotel Review: Riley by Crystalbrook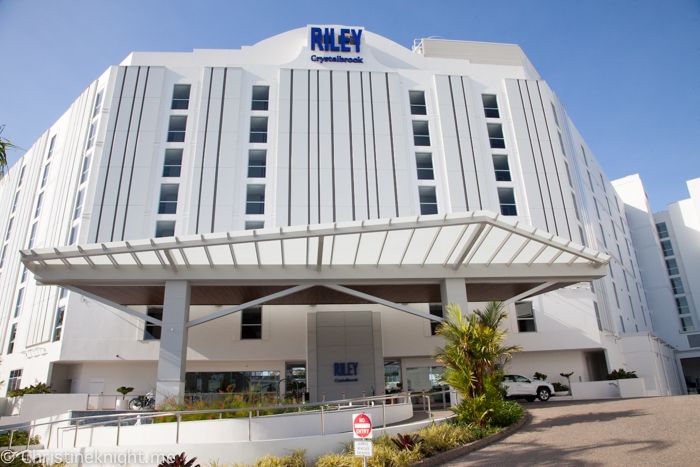 Enjoy the tropics in style at Riley, a Crystalbrook Collection hotel located on the Cairns Esplanade.
Pool and lobby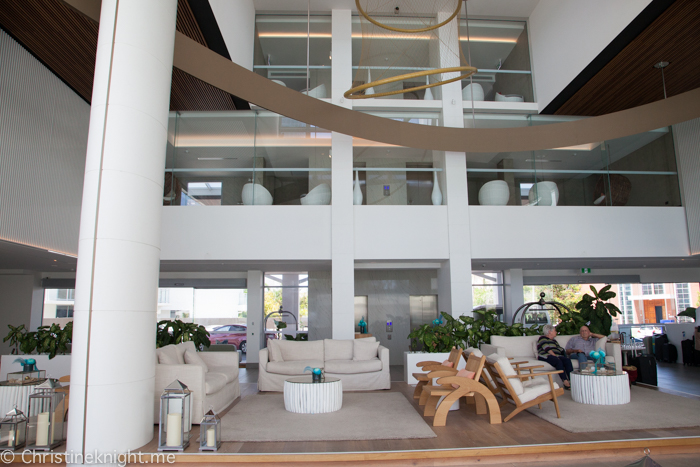 The hotel is a stylish $170-million redo of the old RydgesTradewinds motel – not that you'd be able to guess it by looking at the slick lobby, breathtaking pool and elegant rooms. The Riley looks like a brand new hotel, one that is bright, light and full of fun.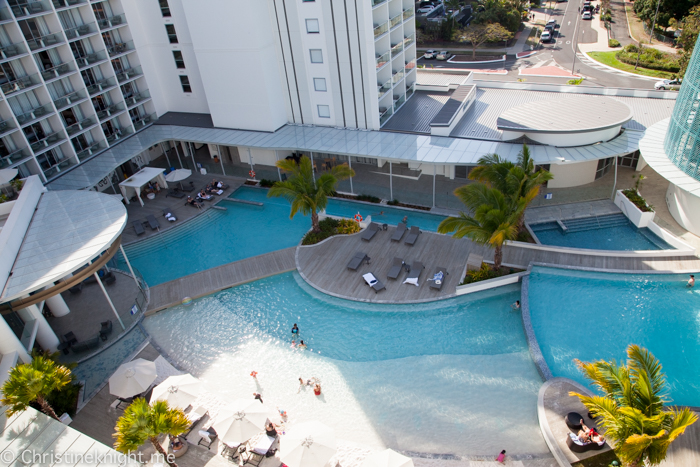 At the heart of Riley is its 1,000-square-metre lagoon-style pool. With its sand fringes, the pool is reminiscent of swimming at the beach – a nice feature given that Cairns doesn't have any beaches.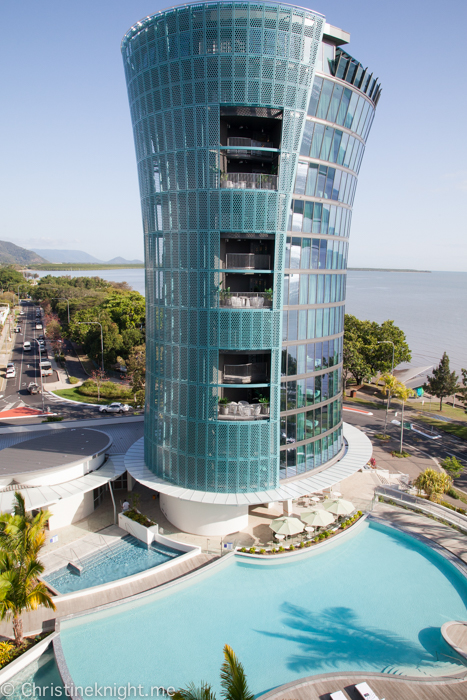 There is easy access from the pool to restaurants, spa and the hotel rooms, so it's always a quick trip down for a dip in the sparkling water.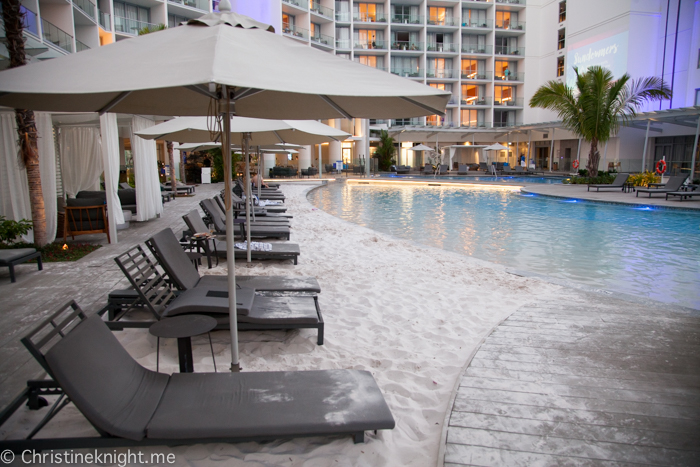 Sunscreen and water are available for use.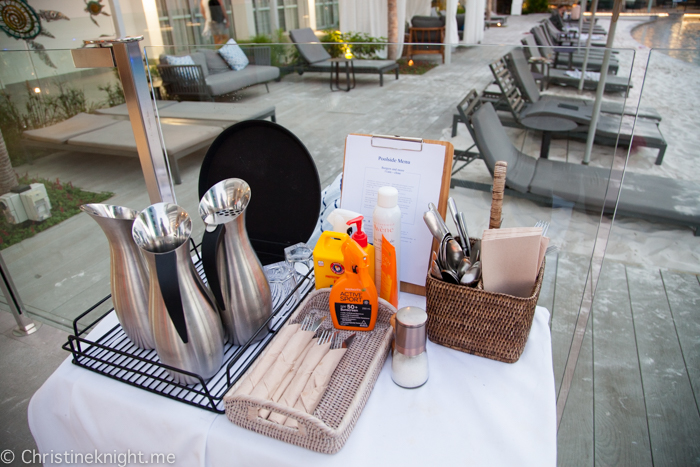 The lobby is a soaring, welcoming space, with lounges, water available for drinking, and a pool table in a little nook. It's a spot designed to entice visitors to stay a while and relax.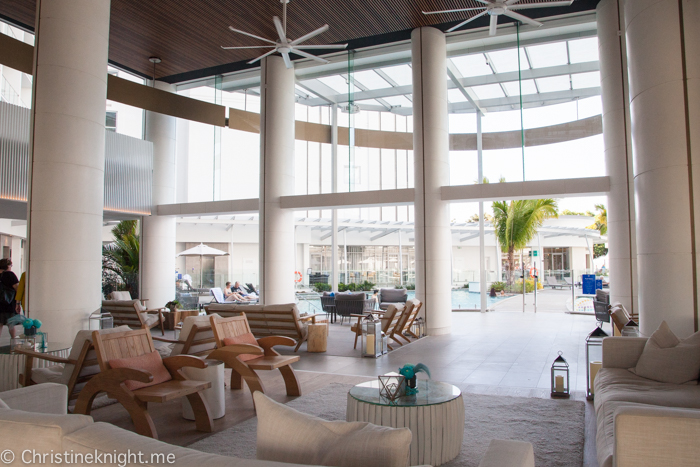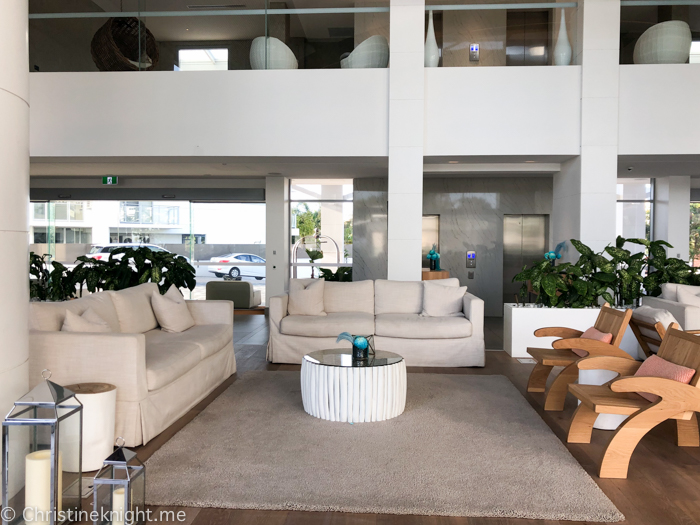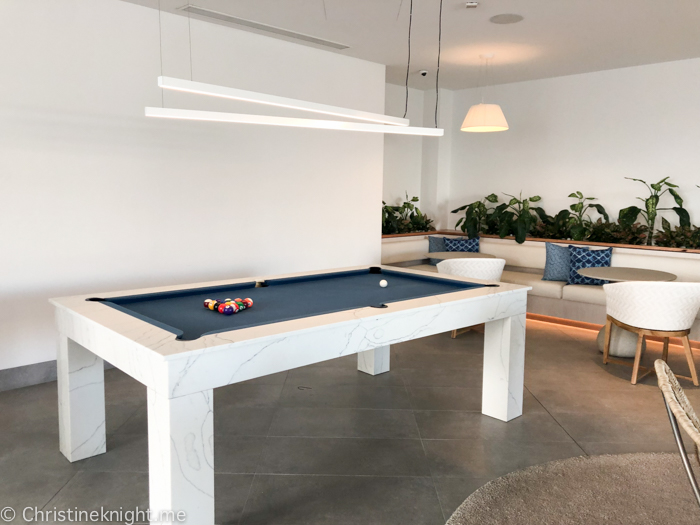 Sustainability
I really loved the approach to sustainability that the Riley has taken to minimise its hospitality footprint. In the bathrooms are amenities infused with native botanicals, supplied in refillable containers affixed to shower walls, room keycards are little discs made from 100% recycled wood; water is given in cardboard cartons rather than plastic bottles; and menus and area guides are stored on a digital device. In the restaurants around the hotel, stainless steel straws are supplied.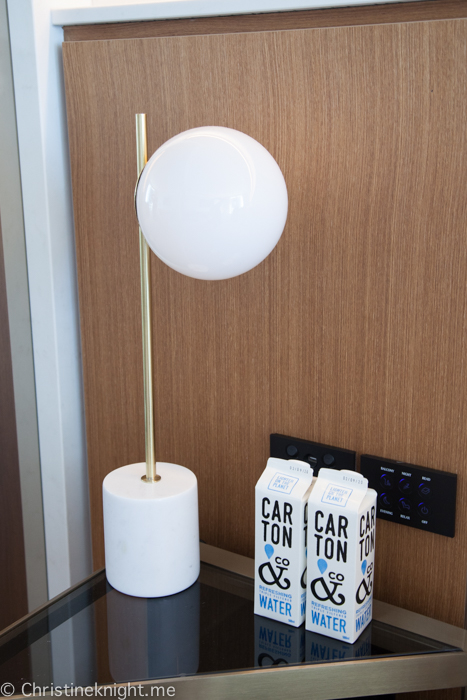 Rooms and suites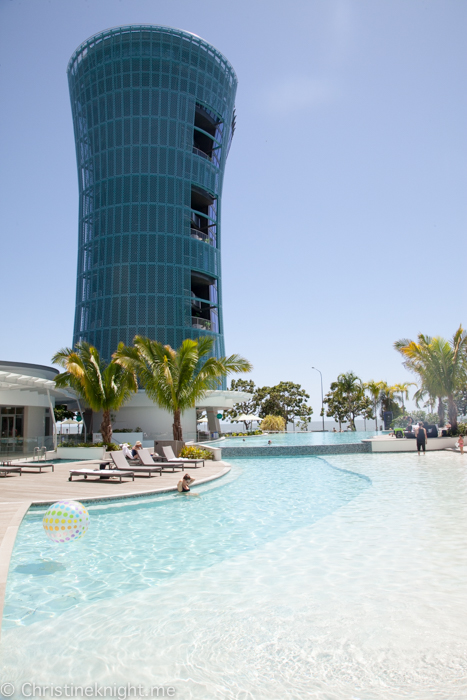 The majority of rooms and suites are located in the restored building, with 55 in a striking new 12-story tower that is also home to two restaurants and a spa.
There are four categories of views on offer: urban, resort, sea and panoramic sea.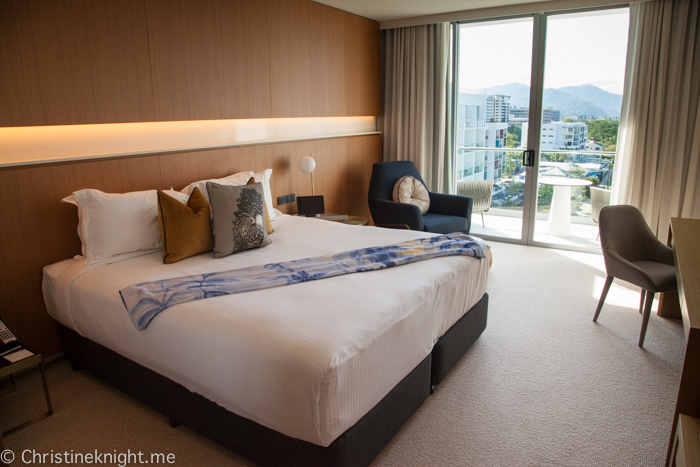 I stayed in a resort view room overlooking for beautiful swimming lagoon. The room included a balcony with chairs, choice of king bed or two king singles, free wifi, Apple iPad Control Centre, 55" HD Smart TV, Staycast by Google Chromecast for video streaming, complimentary movies, excellent air-con and blackout blinds, nespresso machine with complimentary pods, rainforest shower, freestanding bath, a minibar stocked with local goodies, yoga mat in the wardrobe, iron, hair dryer, safe.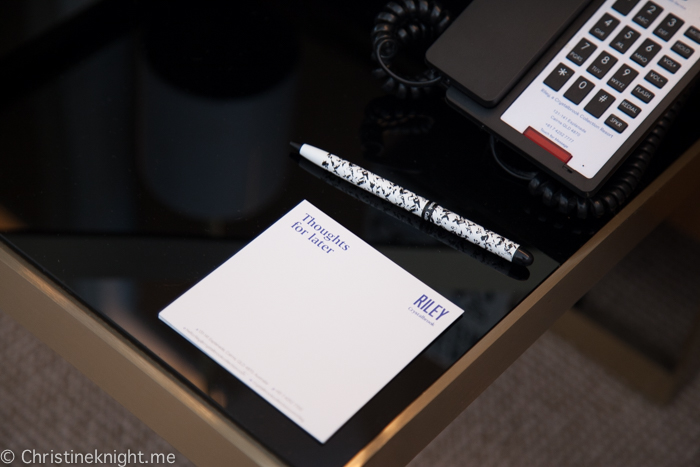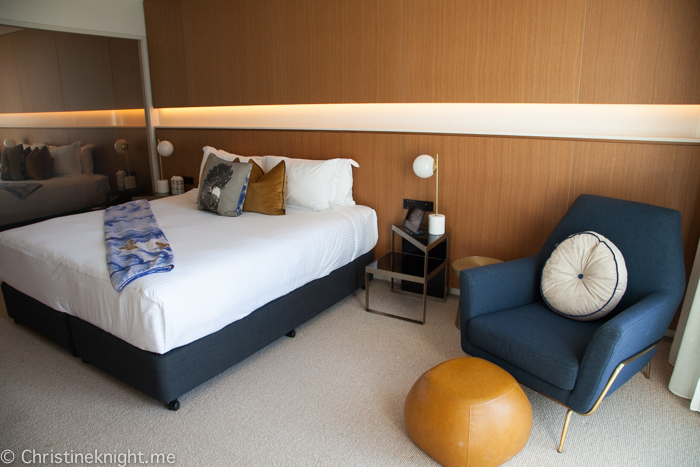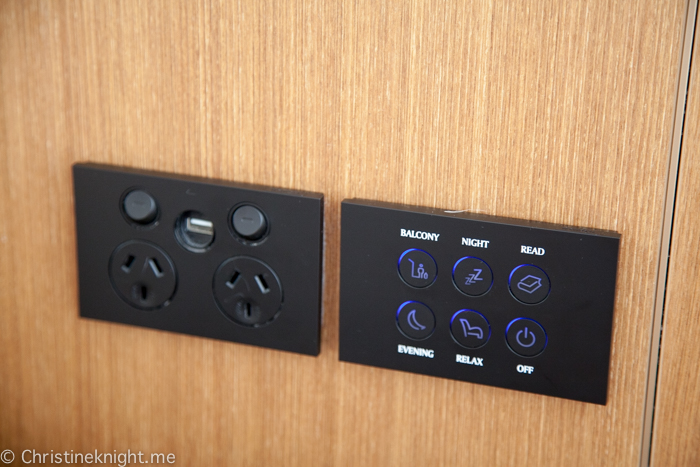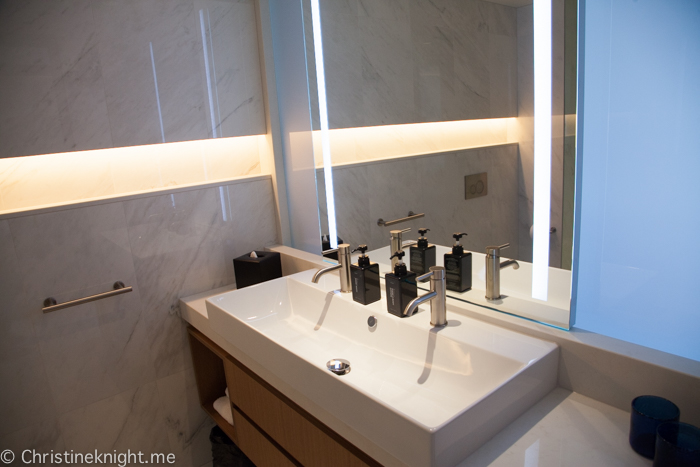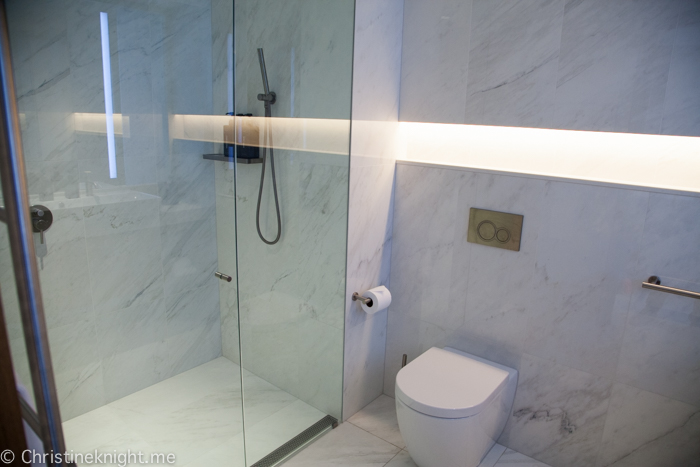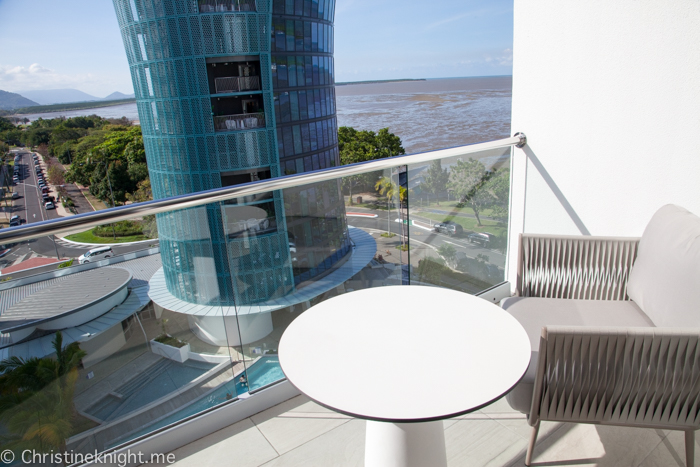 I absolutely loved the thoughtful little details at the hotel, such as the sleep mask and pillow spray that was left on my bed at night. What a lovely item to take home!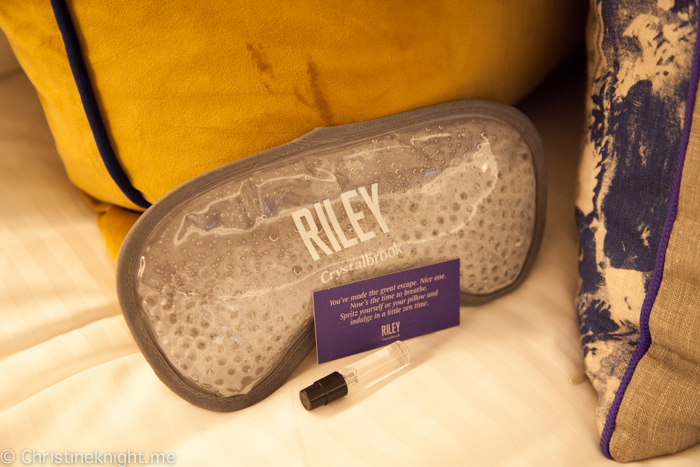 When travelling with kids who are out of the cot, the best option are family rooms, which are adjoining bedrooms with a choice of two king beds or four king singles, or a room with a king bed and requesting a rollaway bed from reception.
Restaurants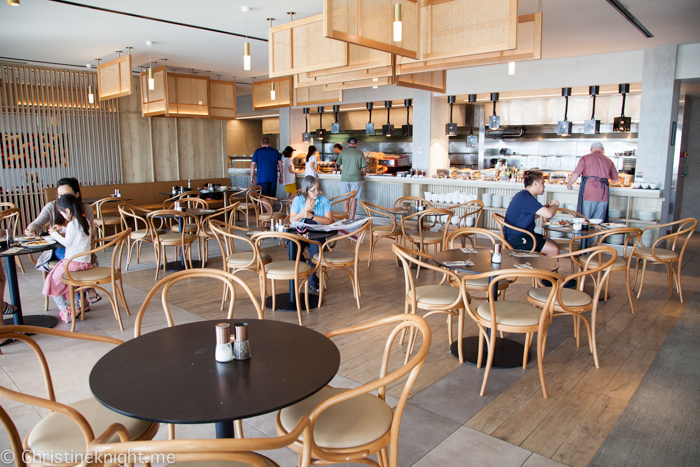 There are three restaurants located in the hotel: Rocco, which serves dishes from the Mediterranean region, Greenfields, which offers to nourish your body with wholesome fare and Paper Crane, which is the spot for breakfast in the morning, or Asian cuisine at night.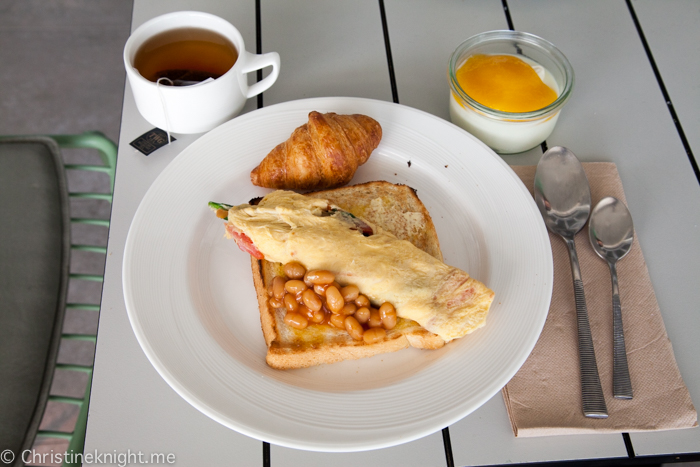 I only dined at Paper Crane in the morning, when the restaurant kickstarted my day with eggs made to order, pastries, yoghurt, fruit and plenty of tea and juice.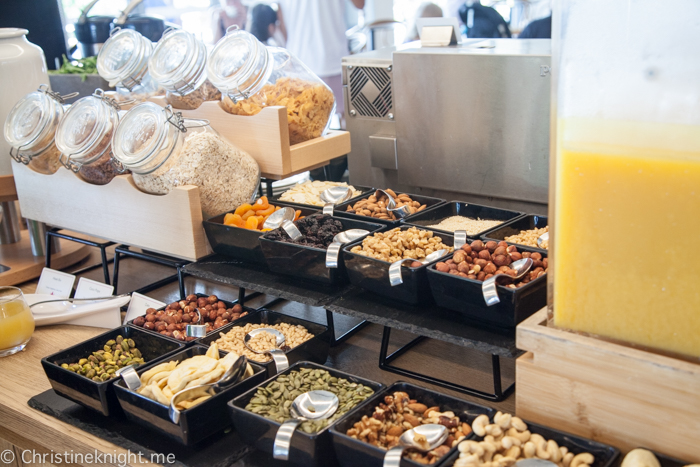 Riley
131-141 Esplanade
Cairns
crystalbrookcollection.com/riley
Find things to do in Cairns.