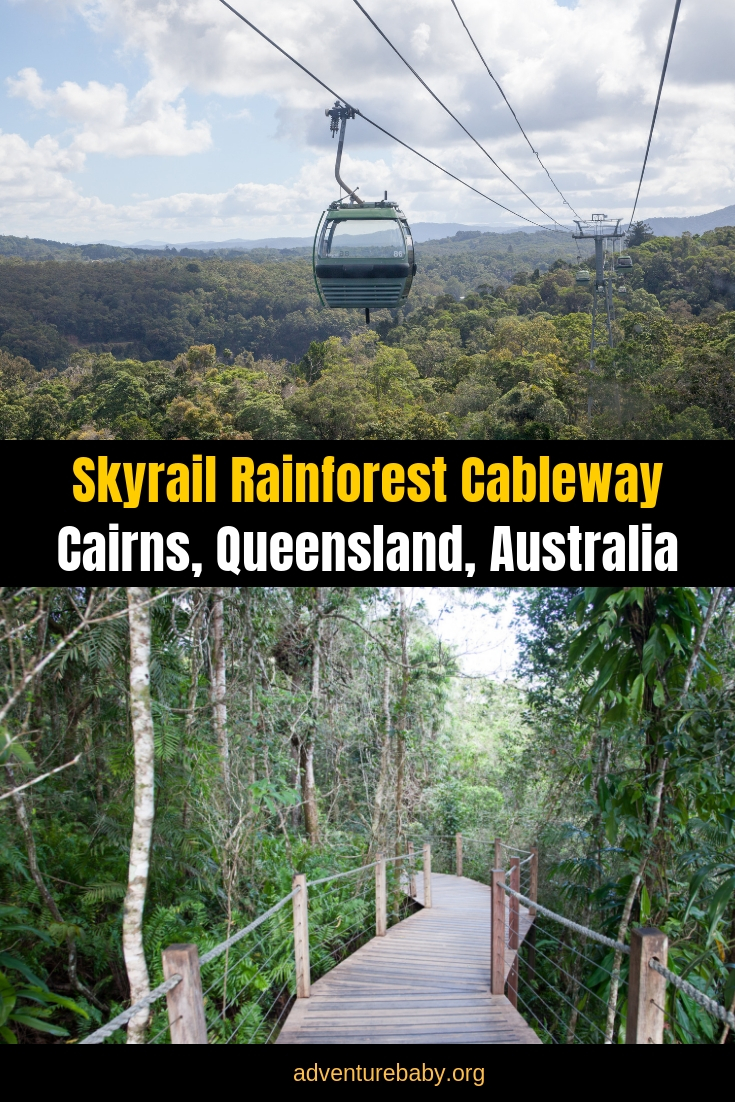 A Journey Above The Trees With Kuranda Skyrail Rainforest Cableway
The iconic Kuranda Skyrail Rainforest Cableway is an immersive journey through and above Australia's World Heritage-listed tropical rainforest.
Where does the Skyrail begin and end?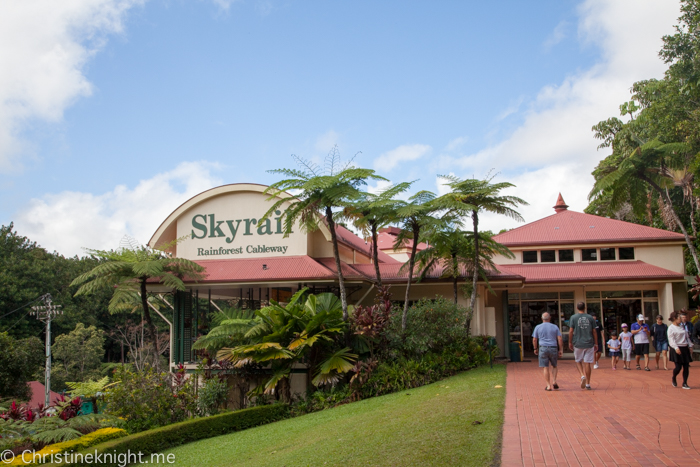 The Skyrail winds it's way between Smithfield Terminal, located 15 minutes from Cairns and 50 minutes from Port Douglas, and Kuranda.
We chose to take the Kuranda Scenic Railway from Cairns to Kuranda and the Skyrail from Kuranda to Smithfield Terminal. When booking your package you can elect to also get a bus transfer from Smithfield Terminal back to Cairns, however we called an Uber. The Uber took about 12 minutes to arrive and our drive was indeed around 15 minutes back to Cairns.
Get more information on taking the Kuranda Scenic Railway.
What does the Kuranda Skyrail journey entail?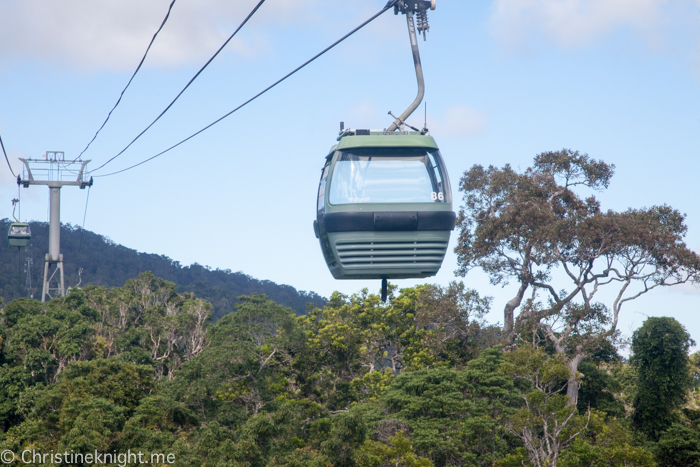 The full Skyrail experience takes approximately 1½ hours one way, or 2-2½ hours return, including time spent at two rainforest stations.
I highly recommend jumping out and taking a look at both of the rainforest stations along the way.
Barron Falls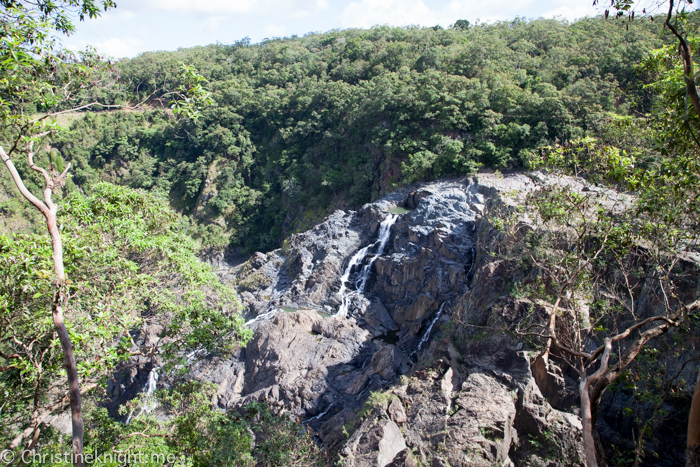 If you're travelling from Kuranda back to Smithfield Terminal, the first stop is Barron Falls, approximately 10 minutes from the Kuranda Terminal and 15 minutes from the Red Peak Terminal.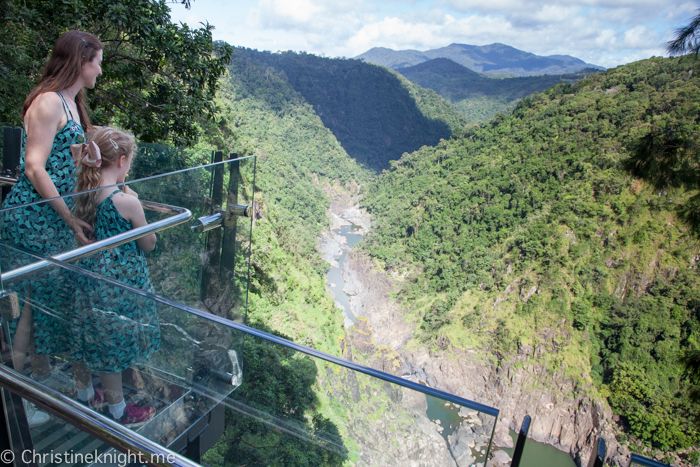 Alight here for a spectacular view of the Barron Gorge National Park, including the 260-metre Barron Falls. There are two separate viewing platforms to take in the view, including the new Edge Lookout. The steel and glass structure provides unimpeded panoramic views of the spectacular landscape.
At this stop you can also visit the CSIRO Rainforest Interpretation Centre and learn more about the area's pioneering past at the historical display.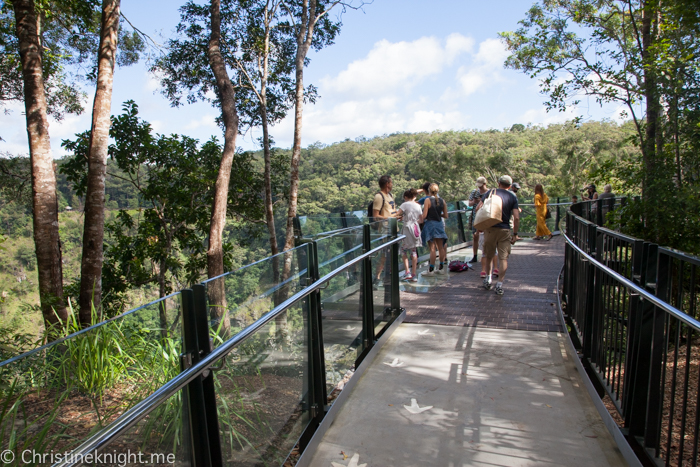 Plan to spend around 20 – 30 minutes discovering the rainforest, Barron Falls and the Barron Gorge National Park. The walkways here provide easy access to the two separate lookouts.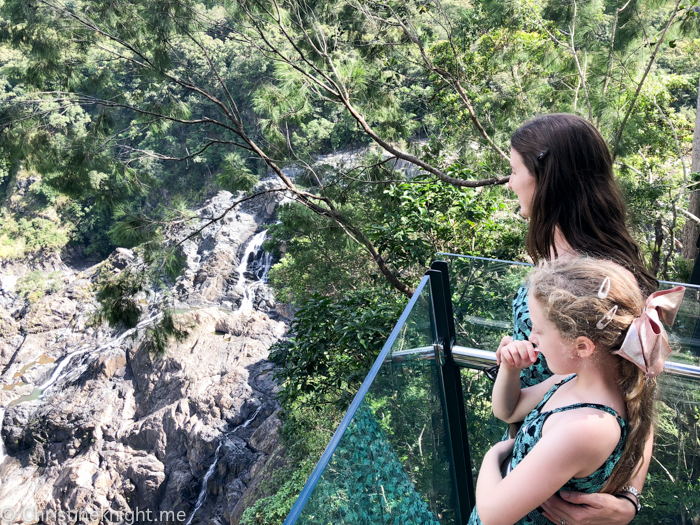 Barron Falls is at its peak during Cairns' wet season (December to March).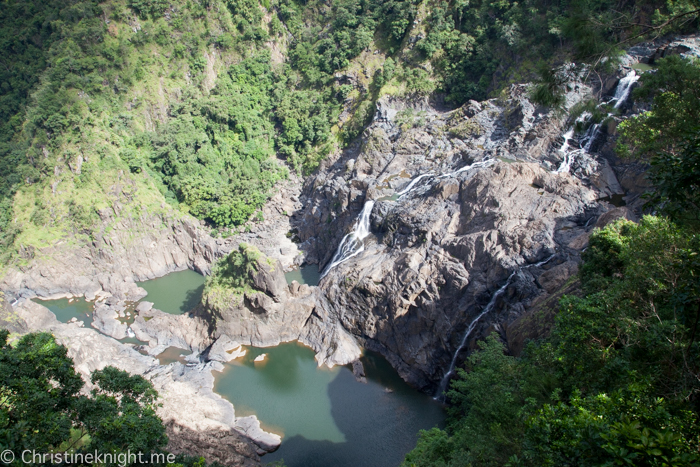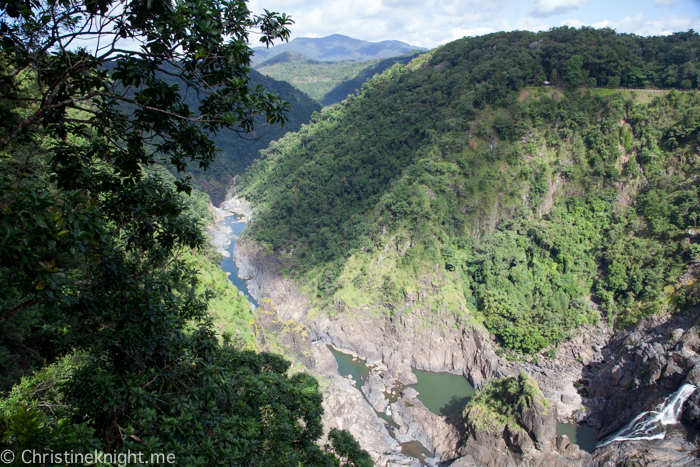 Red Peak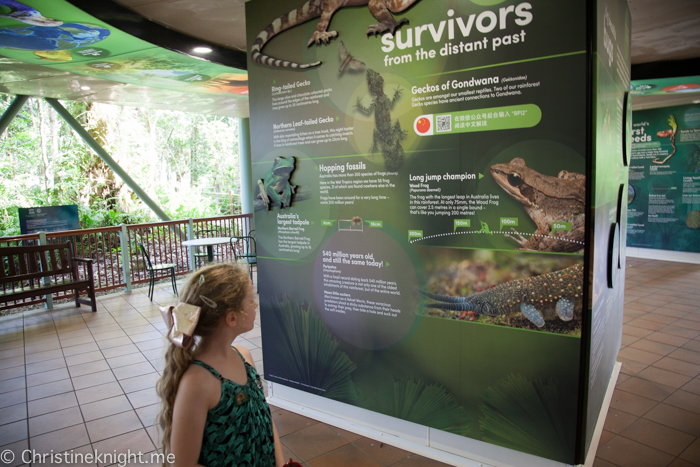 If you're travelling from Kuranda back to Smithfield Terminal, the second stop is Red Peak, home to complimentary ranger-guided boardwalk tours and the Rainforest Discovery Zone.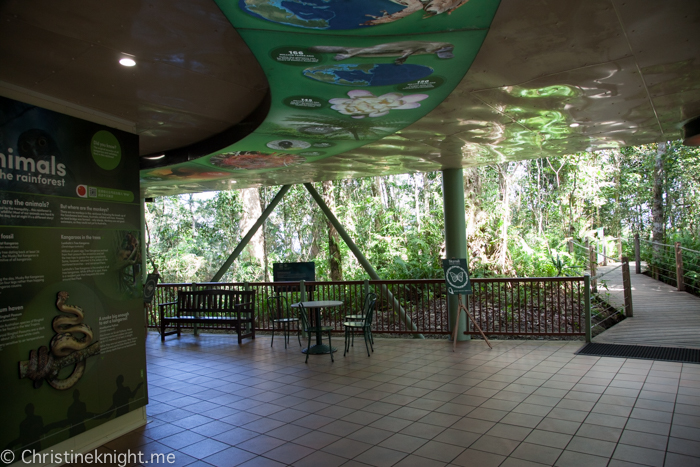 This is a great stop to really learn about the ancient rainforest through the interpretive signage and by strolling along the boardwalks through the landscape.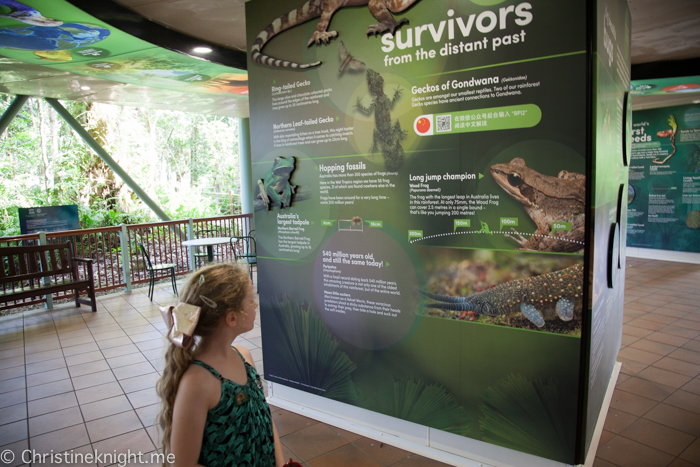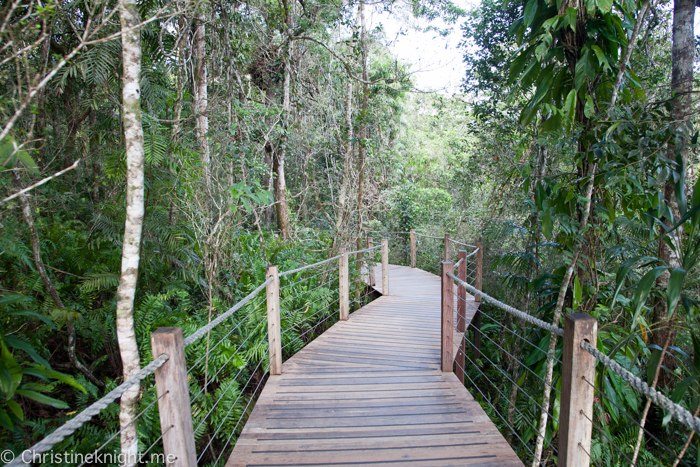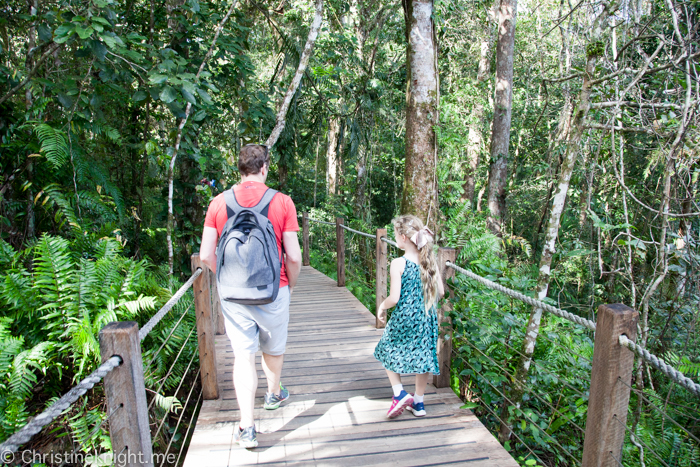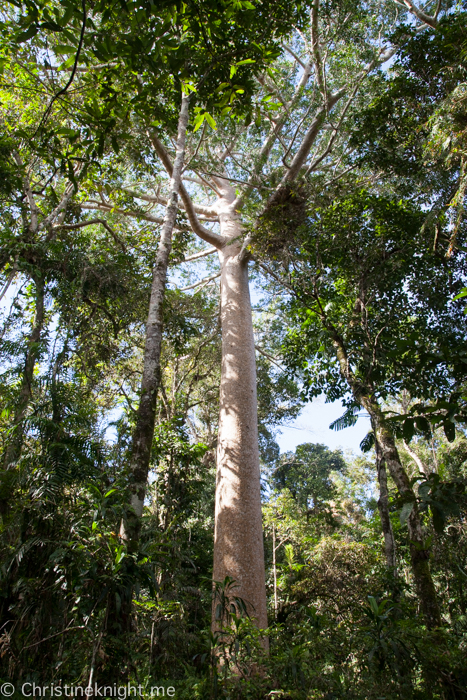 Upgrade to Glass Floor Gondolas (Diamond View)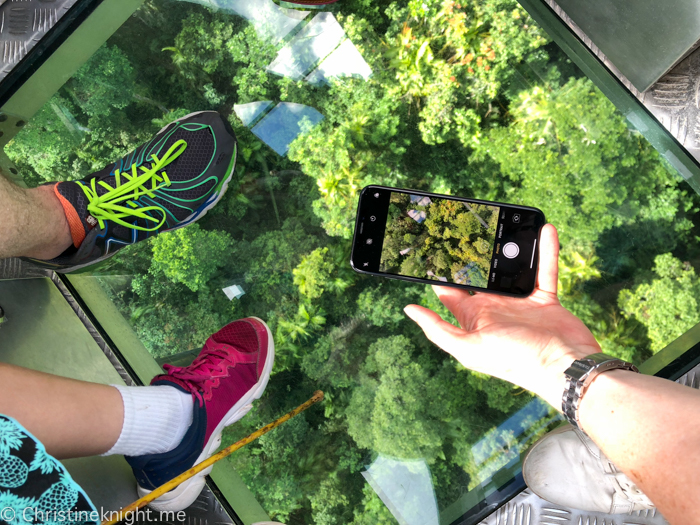 We have previously taken the standard gondolas so this time wanted to try something a bit different and take the Skyrail's glass floor gondolas, called "Diamond View". The regular gondolas have been given an upgrade for this experience with the addition of a glass floor so you can look down onto the rainforest as you fly over the top.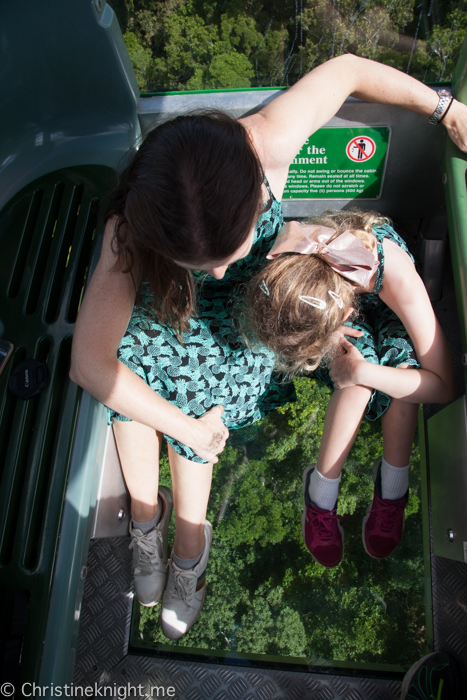 It's quite a dizzying experience, truly like flying over the to, with such a cool perspective of the trees from directly above.
Diamond View gondolas carry a maximum of 5 passengers and depart stations every 7 minutes (approximately). Diamond View passengers can enjoy dedicated boarding queues at all terminals and stations – however the queues were very light when we visited.
Additional fees apply: One Way Skyrail Diamond View upgrade $20.00 Adult, $10.00 Child
Things to do in Kuranda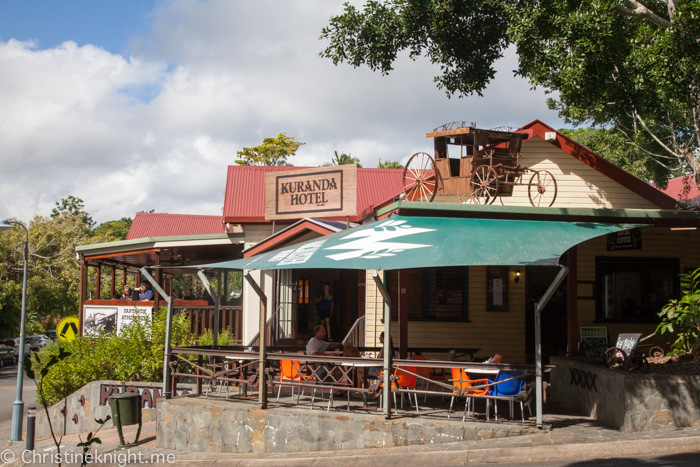 Allow plenty of time at Kuranda Village exploring the markets, attractions and restaurants. You can get more information on things to do in Kuranda Cairns here.
Kuranda Skyrail packages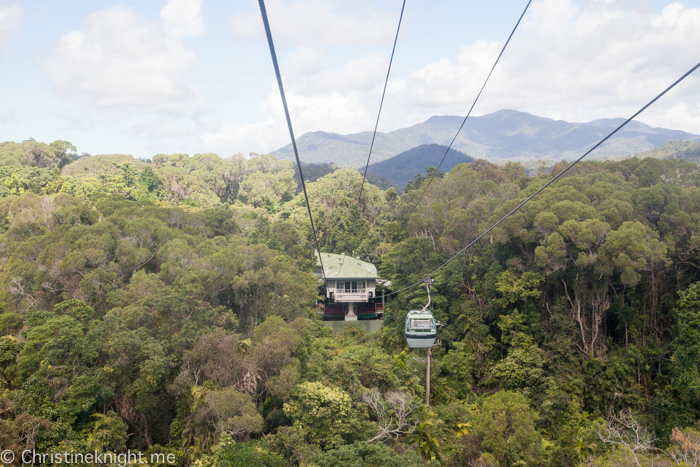 Book your entire package online, including self-drive options and coach pick-up or return to Cairns city, Cairns beaches, Palm Cove and Port Douglas locations.
Freshwater Railway Station (an option for boarding the Kuranda Scenic Railway) is approximately 7km from Skyrail's Smithfield Terminal so a coach transfer is required.
Bookings are essential.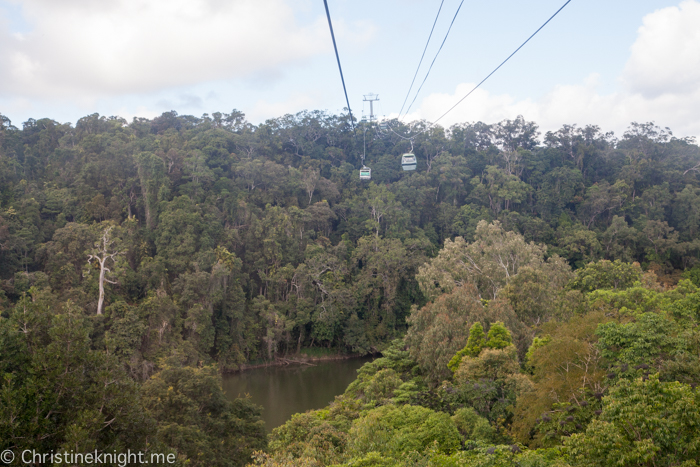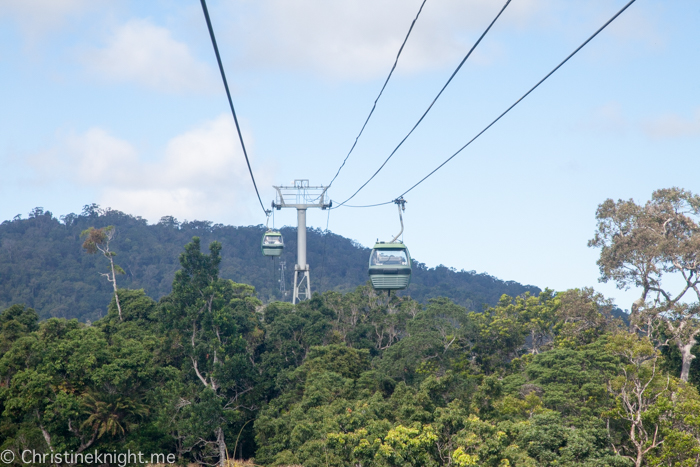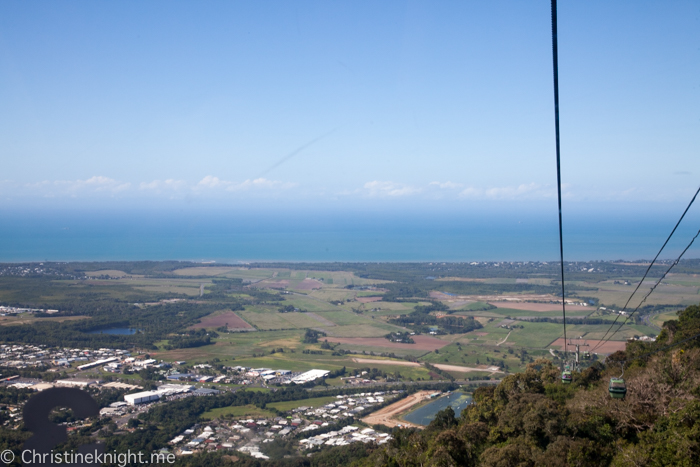 We were hosted by Kuranda Skyrail Rainforest Cableway. All opinions are my own.