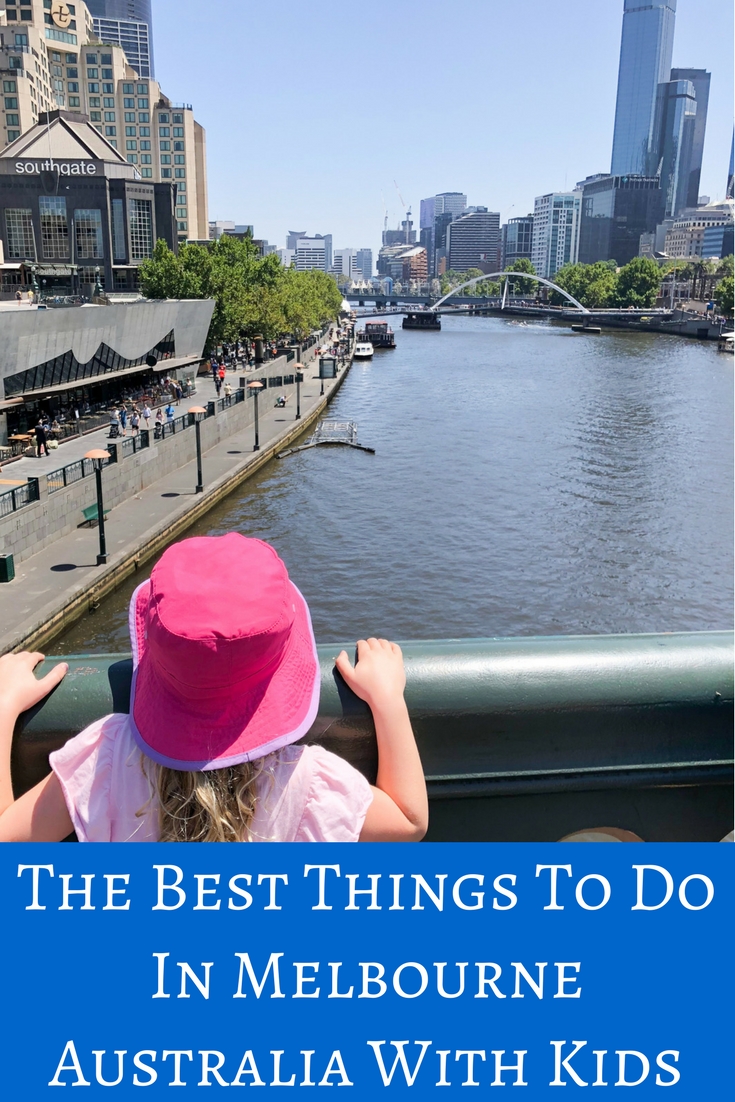 Melbourne, the capital city of Victoria, is also the Australian capital city of all things art and culture. We can never get enough of it's alleys and street art, lush gardens, delicious cafes and animal encounters. There are so many things to do in Melbourne with kids!
Things to do in Melbourne with kids
Old Melbourne Gaol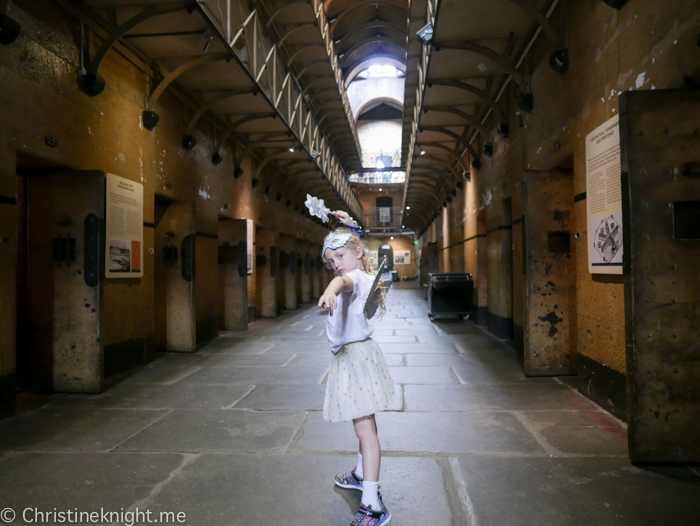 Old Melbourne Gaol was built in the mid-1800s, as a place for Melbourne to put its dangerous criminals, petty offenders, homeless and mentally ill.
It's a stark and confronting place, especially when faced with the gallows that are still hanging inside – between 1842 and 1929, 133 people were hung inside these walls, including Australia's infamous bushranger, Ned Kelly.
The gaol itself is quite small and tours are self-guided. We did a family activity while we were there that took us all around the goal, in and out of cells, to solve clues and "escape" the goal. The activity was an excellent way to engage kids in history and teach them a bit about what happened here – without freaking them out too much. The Old Melbourne Gaol is popular on lists of Melbourne attractions for a good reason – it's a great little spot that's rich in history and experiences.
Get more info on visiting Old Melbourne Goal here.
Old Melbourne Gaol
377 Russell St, Melbourne
oldmelbournegaol.com.au
National Gallery of Victoria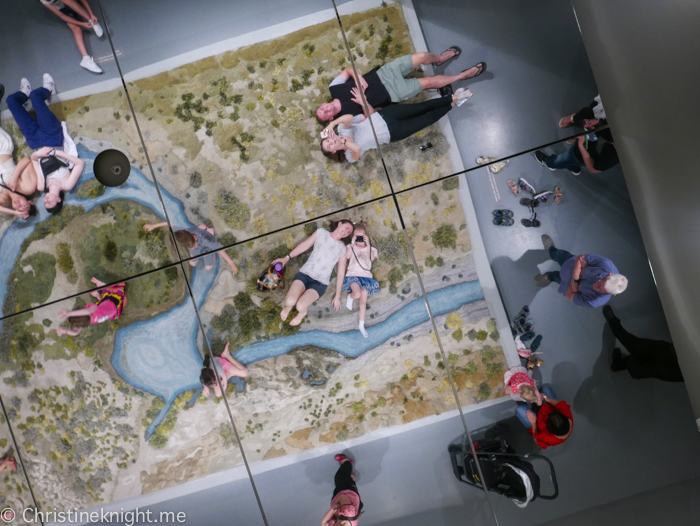 Australia's oldest and largest art museum is a must-see in Melbourne. The National Gallery of Victoria, popularly known as the NGV,  was founded in 1861. As well as an incredible selection of European, Australian and Asian art, it also has dedicated kids' space and garden with sculptures, plants, shade, tables and small climbing structure.
Get more info on visiting the NGV here.
National Gallery of Victoria
180 St Kilda Rd, Melbourne
ngv.vic.gov.au
Royal Botanic Botanic Gardens Melbourne and Ian Potter Foundation Children's Garden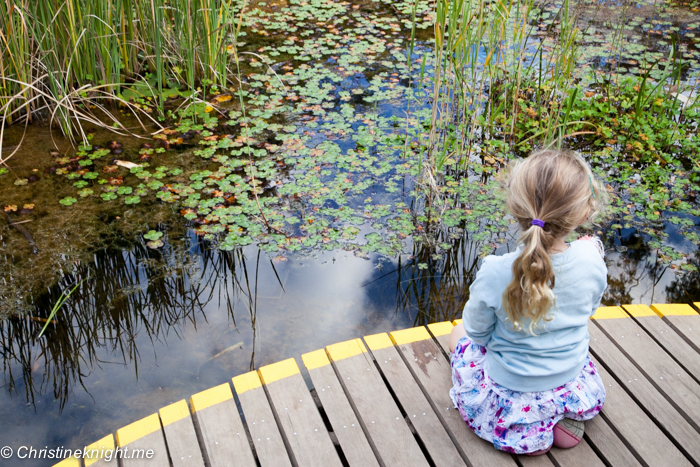 Royal Botanic Gardens Victoria are split between two sites, Melbourne CBD and Cranbourne. Both are well worth a visit. The Melbourne garden features an Aboriginal Heritage Walk, Ornamental Lake, a wide variety of plants such as succulents, roses, herbs, camellias and perennials.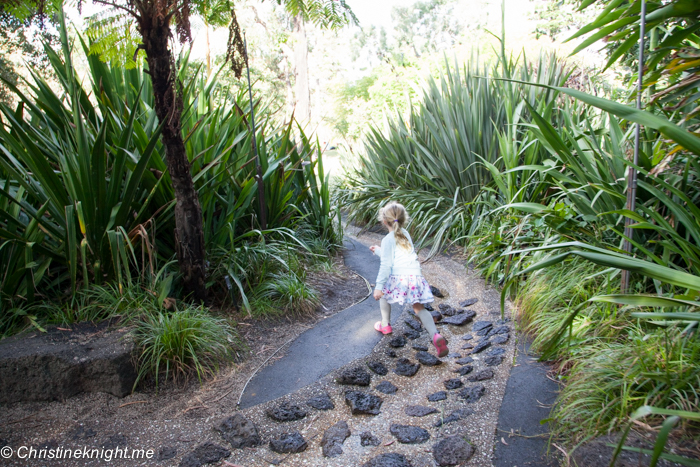 You will also find the Ian Potter Foundation Children's Garden here. This beautiful garden gives kids plenty of nooks and crannies to explore in a natural setting. Plant tunnels to crawl through, rocks to climb and a bamboo forest for hiding. The gardens are a must for any list of things to do in Melbourne with kids.
Get more info on visiting the Ian Potter Foundation Children's Garden here.
Royal Botanic Gardens Melbourne
Birdwood Ave, South Yarra
rbg.vic.gov.au/visit-melbourne
Royal Botanic Botanic Gardens Victoria (Cranbourne)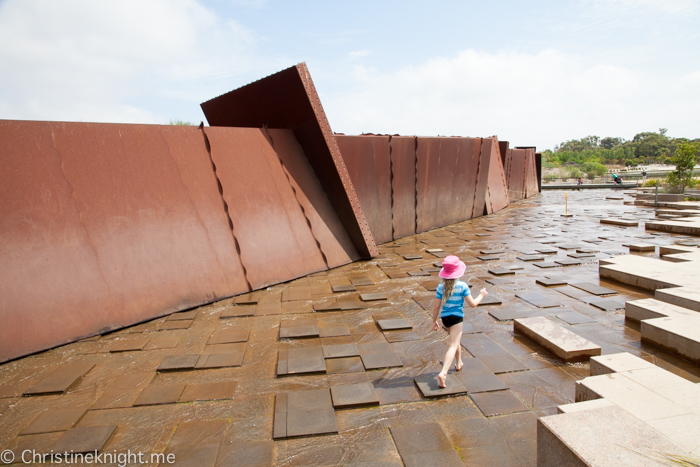 The Cranbourne gardens are a 45 minute drive from Melbourne's DBD. The focus is on Australia's landscape, featuring more than 170,000 native plants. The water display area is particularly popular with kids, and there is a small children's garden. Keep your eyes open for wildlife – we saw a bandicoot!
Royal Botanic Gardens Cranbourne
Enter via cnr Ballarto Road and Botanic Drive, Cranbourne
rbg.vic.gov.au/visit-cranbourne
Melbourne Museum and Carlton Gardens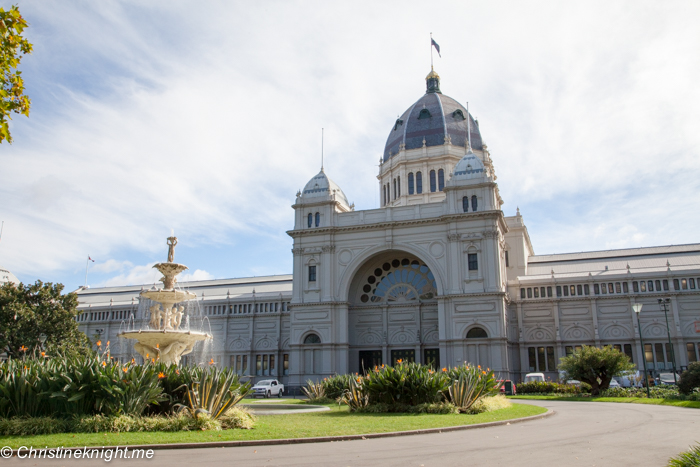 The Melbourne Museum is located in the heritage-listed Carlton Gardens, along with the majestic Royal Exhibition Building and IMAX Cinema. The gardens also contain a beautiful fountain, flowers, lakes and plenty of wildlife.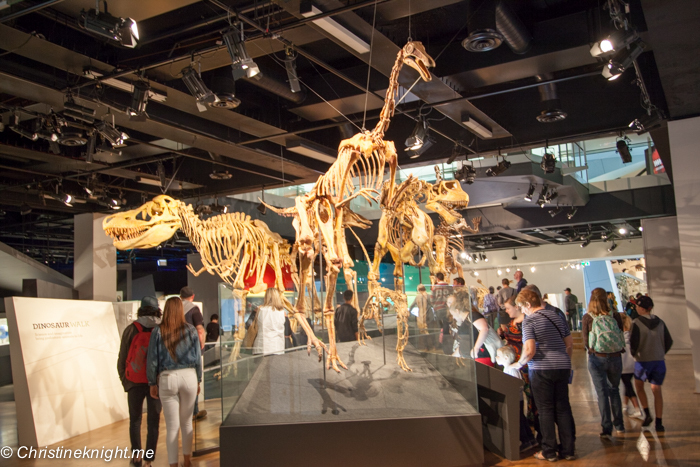 As the largest museum in the Southern Hemisphere, the Melbourne Museum is an absolute must for any itinerary of things to do in Melbourne with kids!
Inside the museum you'll find plenty to keep everyone in the family entertained, from Australian history buffs to dinosaur fans, and even the junior set, who will be hard to drag out of the children's' gallery and garden. Melbourne Museum kids are especially spoiled with these brand new sections that are especially designed to engage kids aged 0-5.
The Melbourne Museum runs lots of activities year-round, so it's a good idea to check them out when looking for ideas on what to in in Melbourne with kids.
Get more info on visiting the Melbourne Museum here.
Melbourne Museum
11 Nicholson St, Carlton
museumsvictoria.com.au/melbournemuseum/
State Library Victoria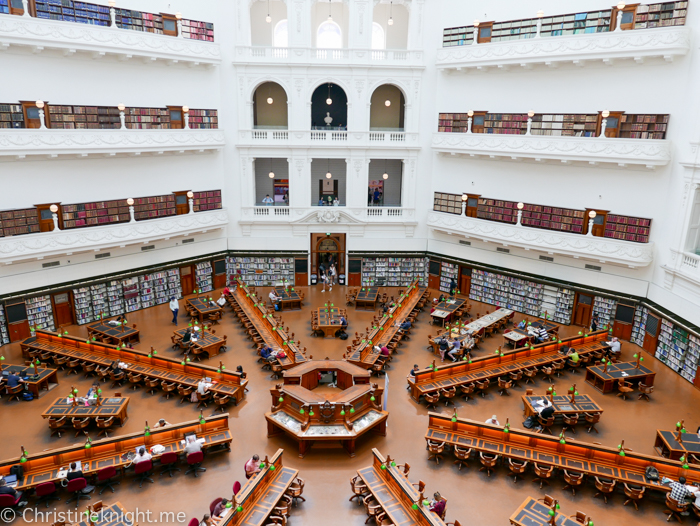 Australia's oldest public library, and one of the first free libraries in the world, the State Library of Victoria is a beautiful, quiet spot to visit in the hustle and bustle of the city.
Check out the chess boards and soaring domed ceiling in the La Trobe Reading Room, Ned Kelly's armour and the dedicated kids' reading and play areas. The library has just undergone a massive renovation.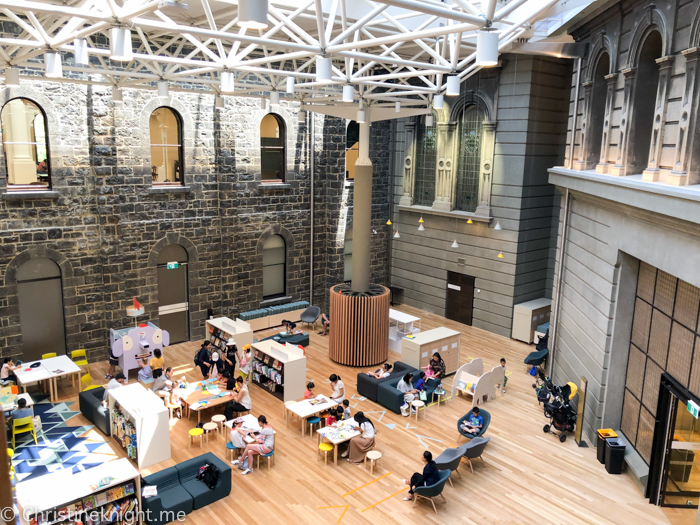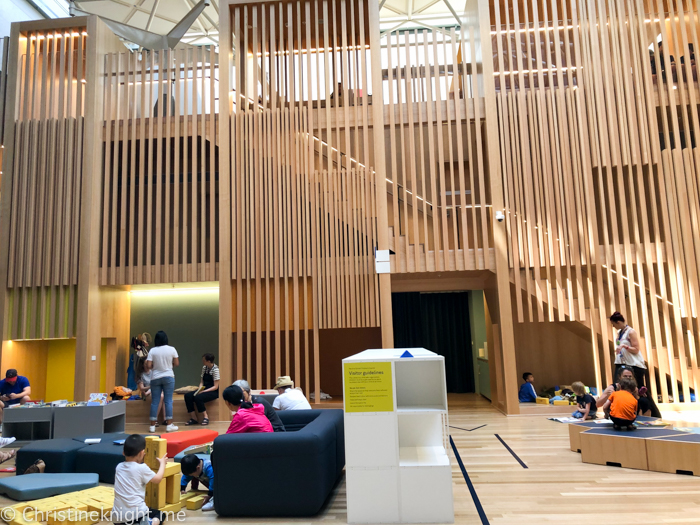 State Library Victoria
328 Swanston St, Melbourne
slv.vic.gov.au
LEGOLAND Discovery Centre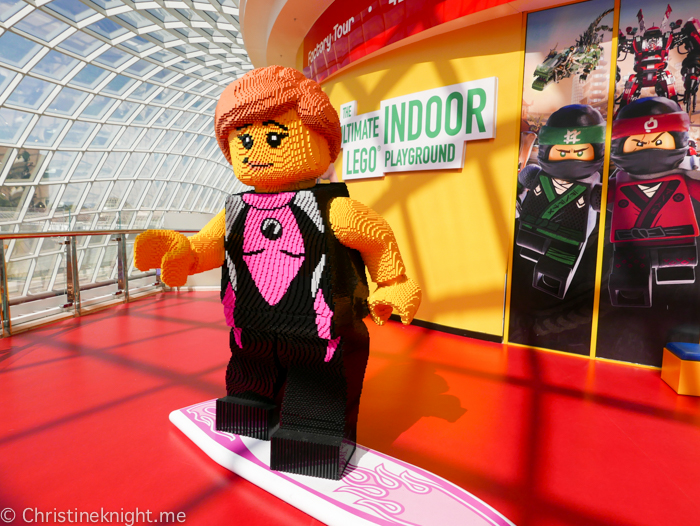 Take LEGO-lovers to Australia's first LEGOLAND Discovery Centre. Billed as the "ultimate indoor LEGO playground", it's a great day of fun with 2 rides, 5 LEGO build and play zones plus a 4D cinema. If your kids love LEGO then this is an absolute must for things to do in Melbourne with kids.
Get more info on visiting the LEGOLAND Discovery Centre here.
LEGOLAND Discovery Centre
Chadstone Shopping Centre, 1341 Dandenong Rd, Chadstone
melbourne.legolanddiscoverycentre.com.au
Melbourne Zoo
Get up close to Australian wildlife such as koalas, kangaroos, wombats and emus at the Royal Melbourne Zoological Gardens, AKA Melbourne Zoo. The zoo is also home to tigers, monkeys, lemurs, Little Penguins and Australian Fur seals. The zoo often tops lists of kids attractions in Melbourne with its excellent facilities and well cared for animals.
Melbourne Zoo
Elliott Ave, Parkville
zoo.org.au/melbourne
Werribee Open Range Zoo
You'll feel like you're in Africa visiting Werribee Open Range Zoo, located in Werribee, about 32 kilometres south-west of Melbourne. This African-themed zoo houses gorillas, lions, monkeys, cheetahs, rhinos, giraffes, zebra and antelope on 225 hectares of wide, open savannah.
Werribee Open Range Zoo
K Rd, Werribee South VIC
zoo.org.au/werribee
Collingwood Children's Farm
Milk cows, bottle feed lambs, feed farm animals and cuddle a guinea pig at the Collingwood Children's Farm, a not-for-profit, inner city farm on the Yarra River in the Melbourne suburb of Abbotsford.
Collingwood Children's Farm
18 St Heliers St, Abbotsford
farm.org.au
Healseville Animal Sanctuary
See Australian wildlife in their natural habitat at the Healesville Sanctuary, located in the Yarra Valley. Set across 70 acres of bushland, the sanctuary offers a unique opportunity to get up close to  koalas, kangaroos, wombats, emus, dingoes, birds of prey and platypus. The interactive platypus show is not to be missed.
Healseville Animal Sanctuary
Badger Creek Rd, Healesville
zoo.org.au/healesville
Penguin Parade Phillip Island
A highlight of things to do in Melbourne with kids: taking the little ones to see the world's smallest penguins as they return ashore at sunset after a day fishing. Each night the Little Penguins can be seen at the Phillip Island Penguin Parade, a two-hour drive from Melbourne.
Phillip Island
1019 Ventnor Rd, Summerlands
penguins.org.au
Federation Square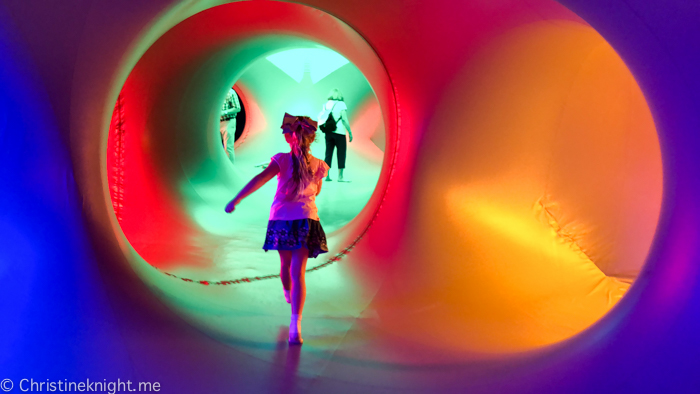 There's always something happening at Federation Square, from art exhibitions to events and cultural attractions. Right in the centre of town, Federation Square is a great place to start when looking for kid-friendly Melbourne CBD attractions and activities. Check the website to see what's on when you visit.
Federation Square
Swanston St & Flinders St, Melbourne
fedsquare.com
Australian Centre for Moving Image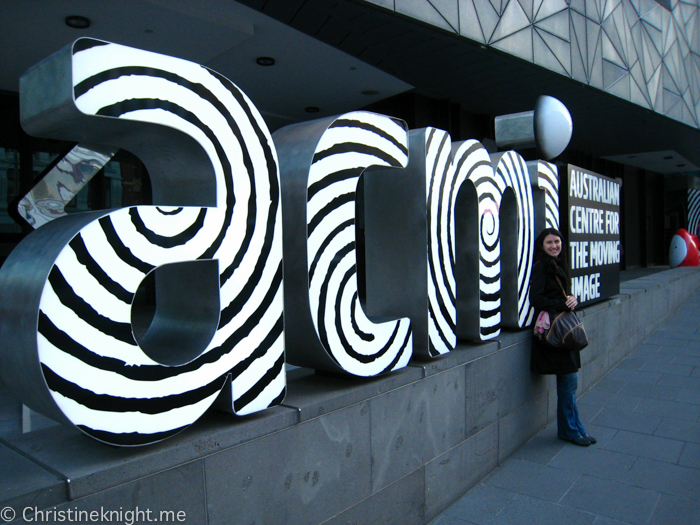 Located in Federation Square, the Australian Centre for the Moving Image (ACMI) is the place to go if you're into movies, TV and digital culture.
The ACMI has seasonal exhibitions, and permanent installations many of them extremely kid-friendly. The video game section, on the history of video games and arcade games, is a huge hit for kids.
Australian Centre for Moving Image
Federation Square, Flinders St, Melbourne
acmi.net.au
Eureka Skydeck 88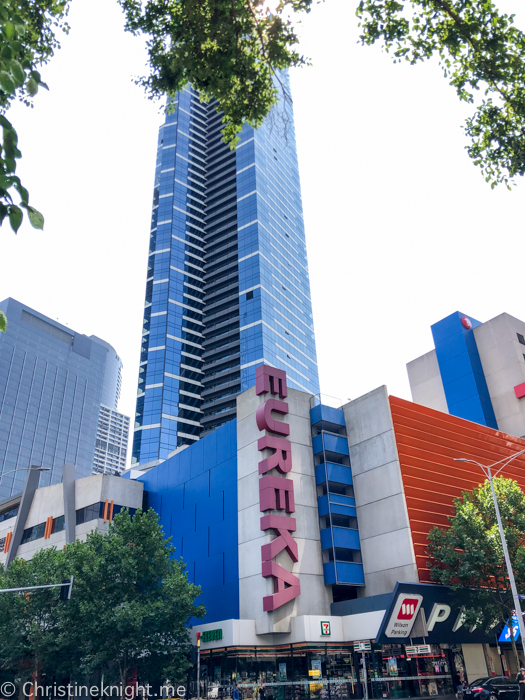 Peer down at the city from the 88th floor gold-plated observation deck of the highest viewing platform in the Southern Hemisphere.
Eureka Skydeck 88
7 Riverside Quay, Southbank
eurekaskydeck.com.au
Fitzroy Gardens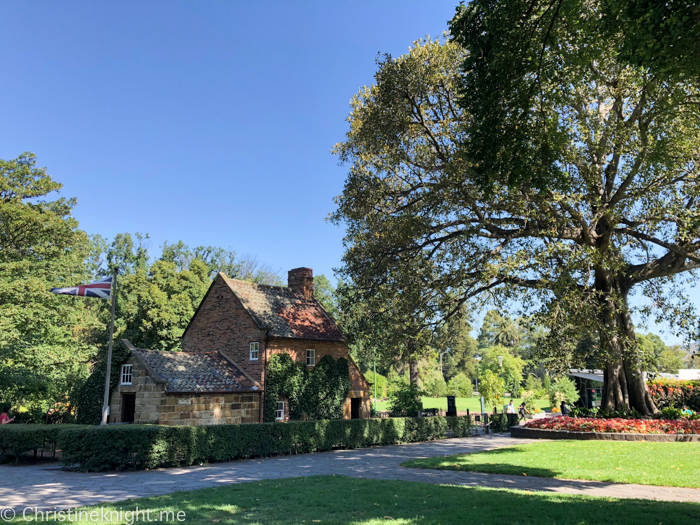 Stroll through one of Melbourne's most historic gardens, conveniently located in the CBD. Features in the garden include Captain Cook's cottage, a dragon slide and giraffe swings, a dolphin fountain, fairy tree and miniature Tudor village.
Fitzroy Gardens
230-298 Wellington Parade
East Melbourne
fitzroygardens.com
Enchanted Adventure Garden at Arthurs Seat
Take a day trip from Melbourne to enjoy the Enchanted Adventure Garden at Arthurs Seat. Kids will love running through mazes, discovering art and themed gardens and hurtling down slides. Stop by the Amazing Lolly Shop for a giant lolly pop if you dare.
Enchanted Adventure Garden at Arthurs Seat
55 Purves Rd, Arthurs Seat
enchantedmaze.com.au
Puffing Billy Railway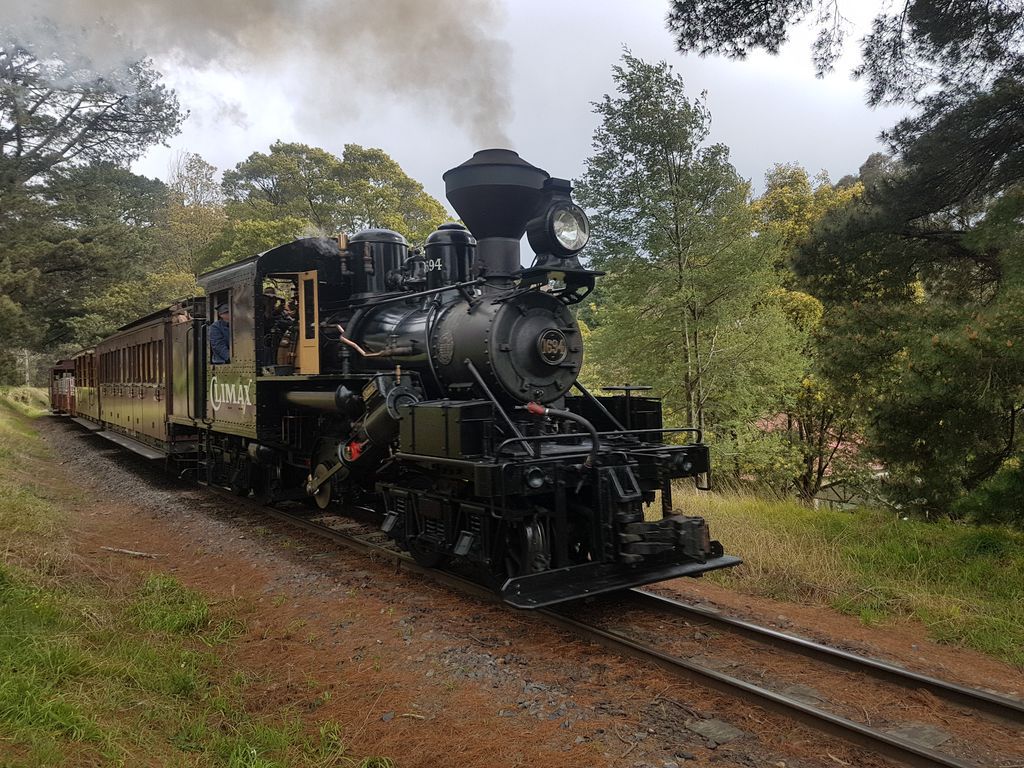 This is one for the train-lovers! Hop on board an 100-year-old stream train and wind your way through the Dandenong Ranges National Park. The Puffing Billy Railway is located an hour east of Melbourne so plan on making a day trip out of it.
Get more info on Puffing Billy Railway here. Pic courtesy of Explorewitherin.com.
Puffing Billy Railway
1 Old Monbulk Rd, Belgrave
puffingbilly.com.au
Scienceworks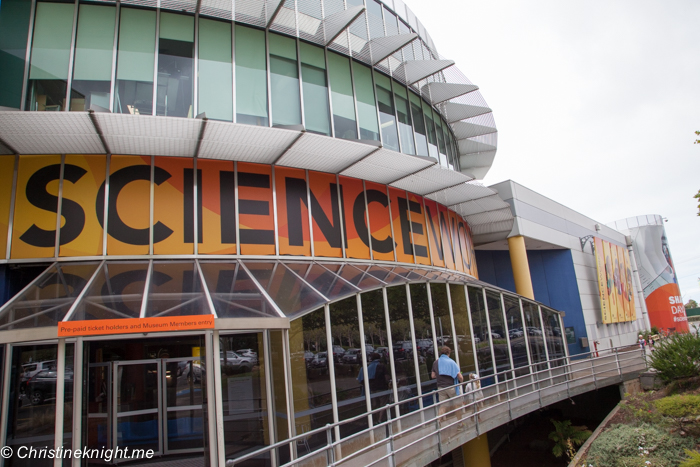 If your kids are into science (like mine!) then a trip out to Scienceworks is for you. This world-renowned science museum is a bit of a drive out of the centre of Melbourne, so you'll need to drive or get a taxi (which is pretty expensive).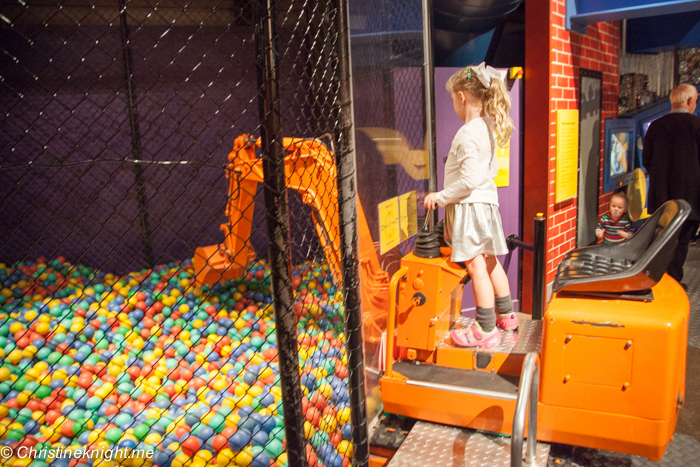 Scienceworks is designed to challenge young minds with hands-on exhibits and machines. There's also the Melbourne Planetarium that can be visited there, and a great playground outside.
Get more info on visiting Scienceworks here.
Scienceworks
2 Booker St, Spotswood
museumsvictoria.com.au/scienceworks
St Kilda Beach & Luna Park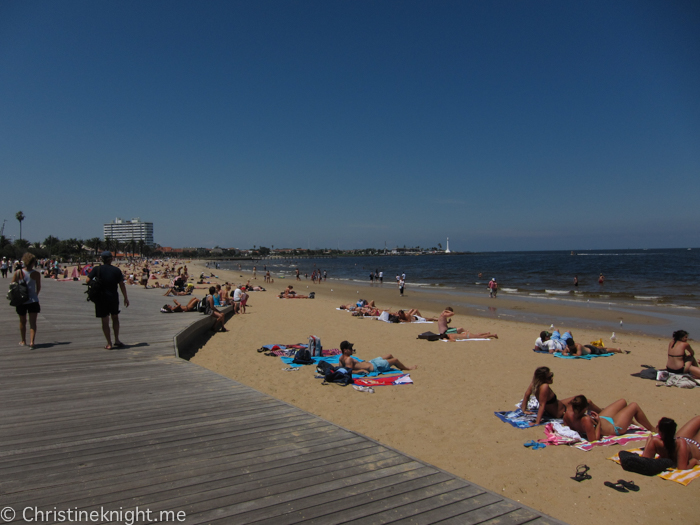 Kill two birds with one stone on a trip to St Kilda. Easily accessible by tram, bus or train, St Kilda is home to a family-friendly beach and also the historic Luna Park.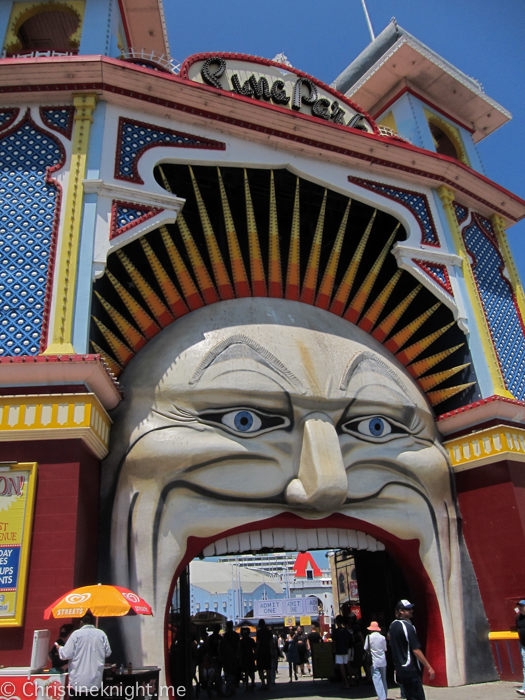 Luna Park opened in 1912 and is still the place to go for a day of family fun. From jaw-dropping thrill rides to the carnival atmosphere of Coney island, a day at Luna Park is guaranteed to be a crowd pleaser. A day trip to St Kilda is a top choice when looking at things to do in Melbourne for kids.
Luna Park
8 Lower Esplanade, St Kilda
lunapark.com.au
Rain Room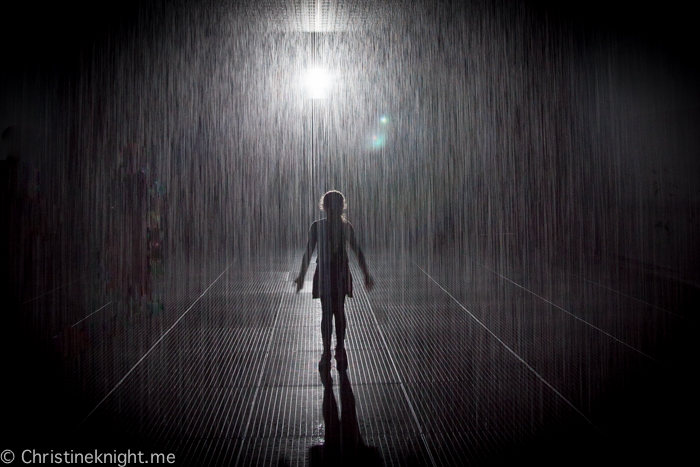 The Rain Room is a 100-square metre field of continuous rainfall housed inside a purpose-built pavilion in St Kilda. The Rain Room Melbourne is a responsive environment, meaning as you walk through the room, the rain response to your movement, and ceases to fall.
Read more about visiting the Rain Room Melbourne.
Rain Room Melbourne at the Jackalope Pavillion
Corner Jackson and, Acland St, St Kilda VIC
https://www.jackalopehotels.com/art/rainroom
https://premier.ticketek.com.au/shows/show.aspx?sh=RAINROOM19
SEA LIFE Melbourne Aquarium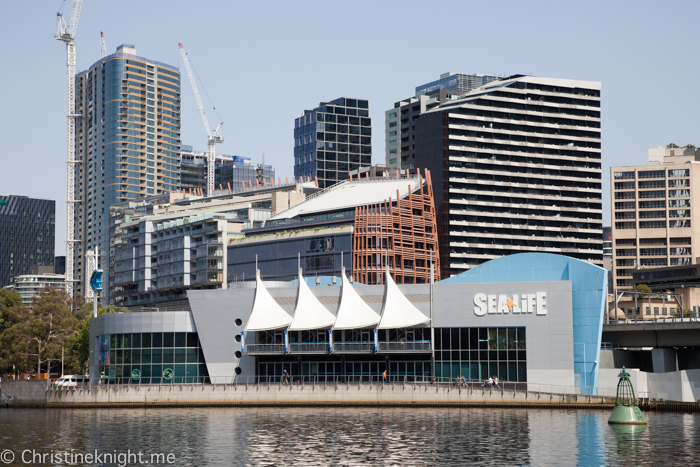 Meet over 10,000 animals at SEA LIFE Melbourne Aquarium. The aquarium is located in central Melbourne, Australia, on the banks of the Yarra River.
SEA LIFE Melbourne Aquarium is home to some of the the world's most incredible animals. Visitors can get up close to penguins, sharks, sawfish, stingrays, seahorses, tropical fish and more!
Read more about visiting SEA LIFE Melbourne Aquarium.
SEALIFE Melbourne Aquarium
King St, Melbourne VIC
1800 026 576
https://www.melbourneaquarium.com.au/
Queen Victoria Market

The Queen Victoria Market is the largest open air market in the Southern Hemisphere. It's also the largest and most intact surviving 19th century market in the city., making it a fun place to visit and experience the huge variety of goods for sale.
From fruits and vege to baked goods, clothes, jewellery and bric-a-brac, you'll find something here for everyone.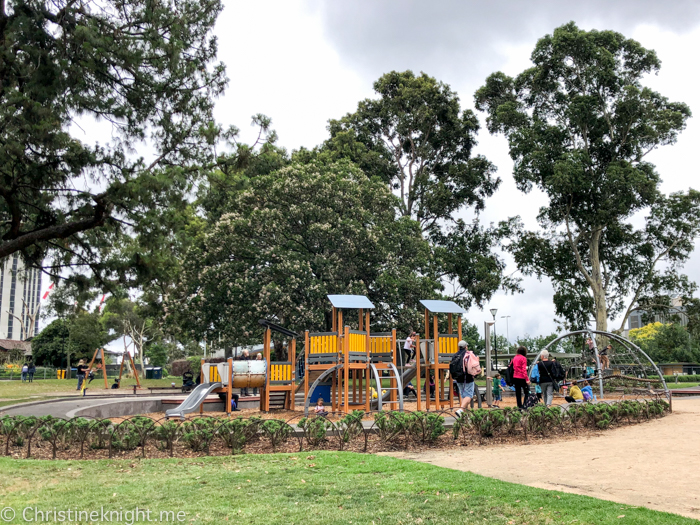 Kids will love the hot donuts and Flagstaff Gardens Playground across the road.
Queen Victoria Market
Queen St, Melbourne
qvm.com.au
Street Art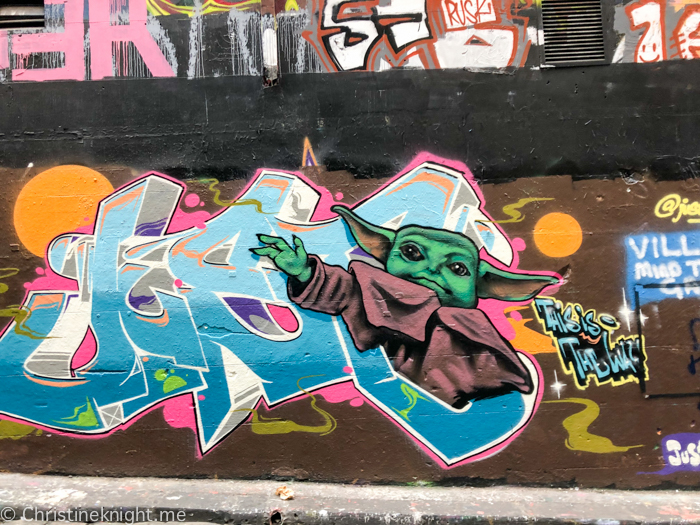 Melbourne has some of the most incredible street art around. While you can find a huge variety just by wandering the streets, if you want to avoid the distinct odour of Hosier Lane and still see some beautiful street art, I suggest a more strategic approach.
High Tea at the Langham, Melbourne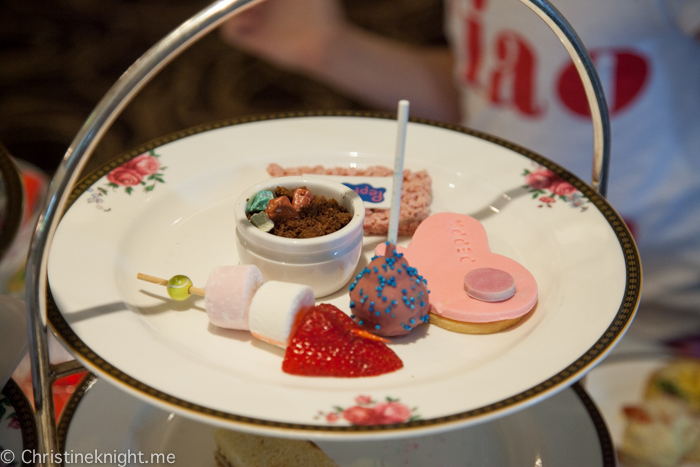 The Langham, Melbourne does such a lovely high tea for adults and kids alike. During school holidays the Langham, Melbourne, usually offers a themed children's high tea (such as the Peppa Pig one we experienced recently). Kids are always welcome and if there isn't a specific kids' high tea on offer, they will love the chocolate bar high tea with its free-flowing chocolate fountain.
Read more about the Langham High Tea Melbourne.
The Langham, Melbourne
1 Southgate Ave, Melbourne
The Langham, Melbourne
Harry Potter at Myer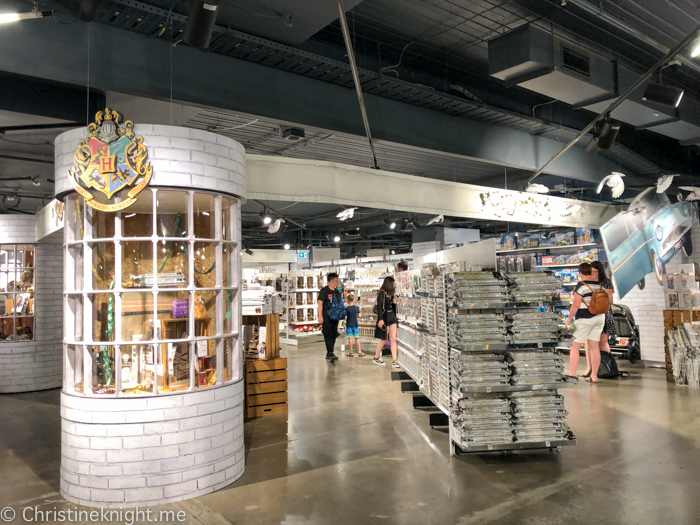 Harry Potter madness has taken over the basement level of Myer. Here you will find a huge range of toys, gifts, stationery, costumes, homewares and apparel, plus some great photo ops.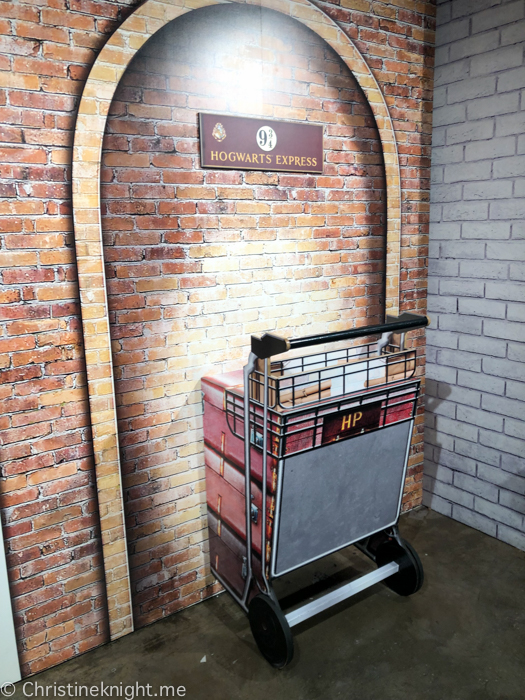 Put on a Harry Potter dress up and post with the Platform 9 3/4 wall!
Harry Potter at Myer
314-336 Bourke St, Melbourne
myer.com.au
ArtPlay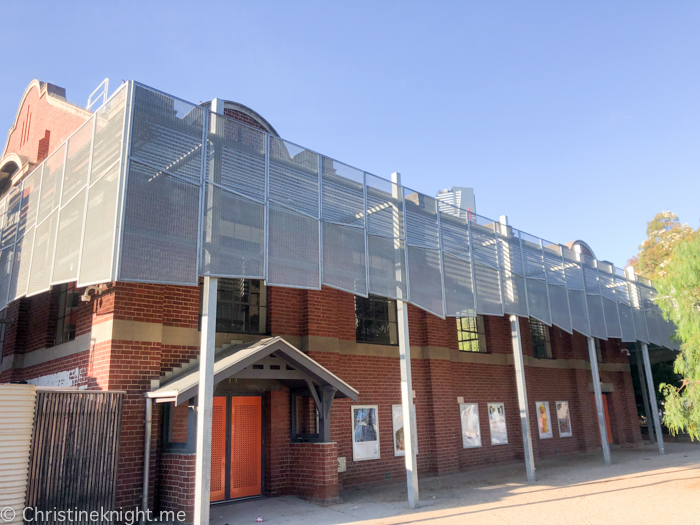 ArtPlay is a place where children – from babies to 12 year-olds – can explore their creativity and share unique artistic experiences with professional artists. Located behind Federation Square, on the Yarra River, ArtPlay is also home to the only playground in the Melbourne CBD.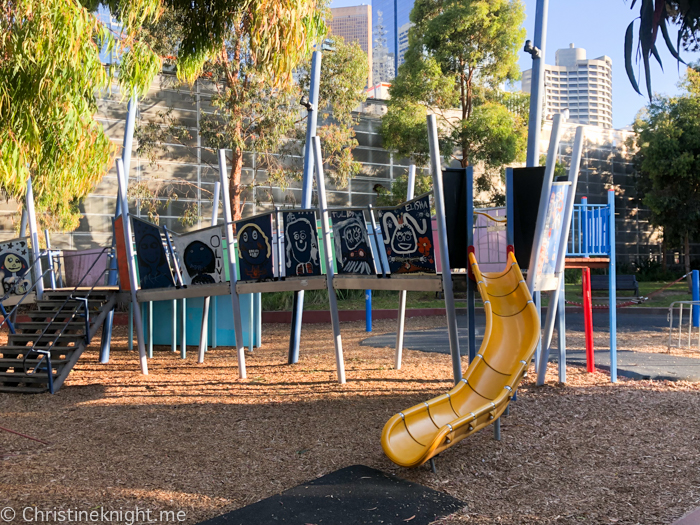 There are slides, sandpits, swinging hammocks, activity panels, rock and rope climbing features and balance beams. Check the calendar to see what days workshops are available.
Art Play
Birrarung Marr, Russell St Ext, Melbourne
facebook.com/ArtPlayKids
Heide Museum of Modern Art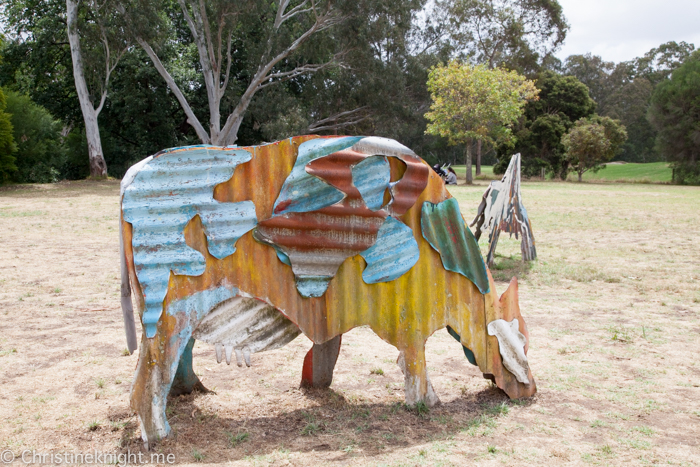 The Heide Museum of Modern Art is an art museum in Bulleen, around 30 minutes drive from the Melbourne CBD, Victoria, Australia. The museum was established in 1981, and is home to a collection of houses modern and contemporary art in three exhibition buildings. Set within sixteen acres of heritage-listed gardens and a sculpture park, the Heide is the perfect Melbourne day trip offering an experience that includes art, architecture and nature.
Read more about visiting the Heide Museum of Modern Art.
Heide Museum of Modern Art
7 Templestowe Rd, Bulleen
heide.com.au
Polly Woodside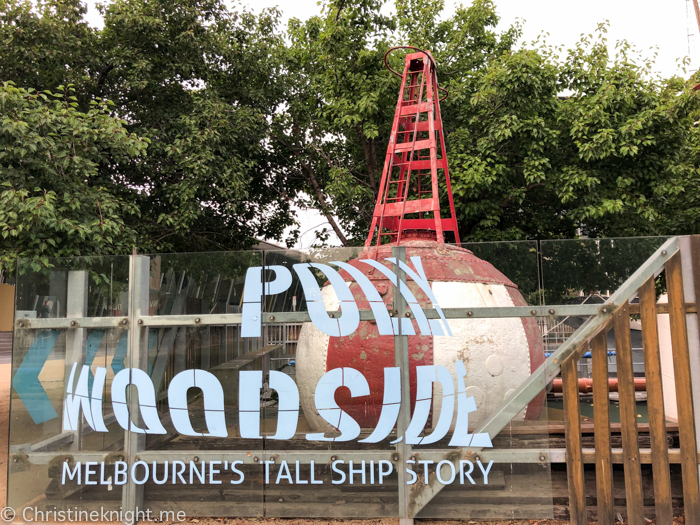 The Polly Woodside is a tall ship, built in 1885 in Belfast, that has been docked in Melbourne and is welcoming visitors aboard. After travelling 1.7 million kilometres and circumnavigating the world 17 times, the Polly Woodside now offers a range of activities including a gallery with the story and history of the ship, children's Crew Calls, Pirate Days and a wharf with picnic facilities.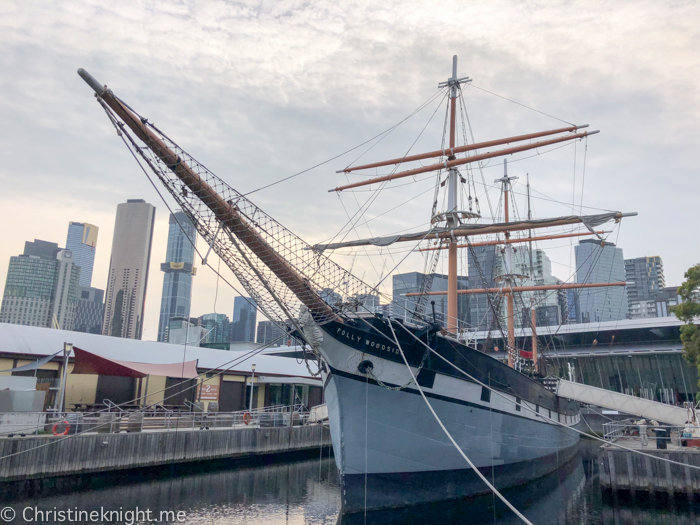 During school holidays the Polly Woodside offers fun and interactive tours of the ship where children with loud voices, energy to scrub decks and pull scary faces are encouraged to attend!
Polly Woodside
21 S Wharf Promenade, South Wharf
nationaltrust.org.au
Met Art World
Met Art World is the biggest metal art gallery in Australia showcasing unique artworks, interactive installations and creative workshops for all ages.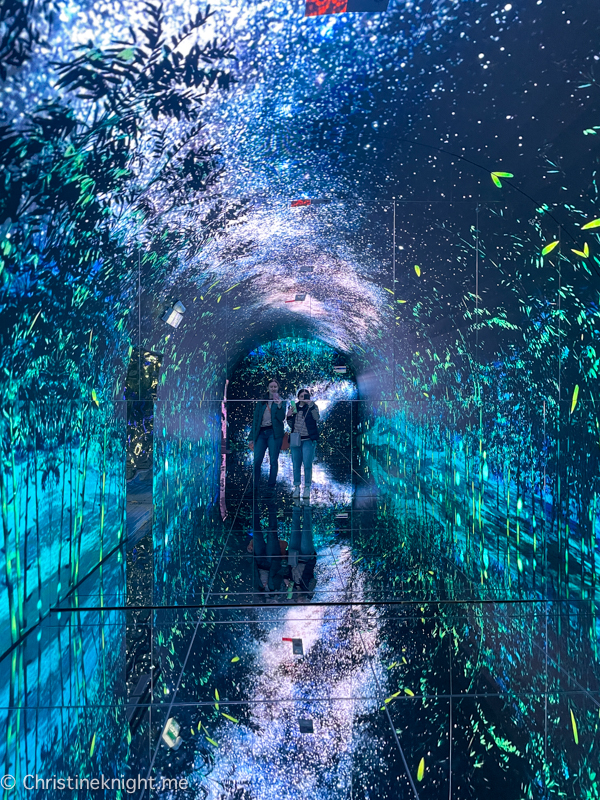 Read more about visiting Met Art World here.
Met Art World
155 Boundary St, Port Melbourne
metartworld.com.au
Getting around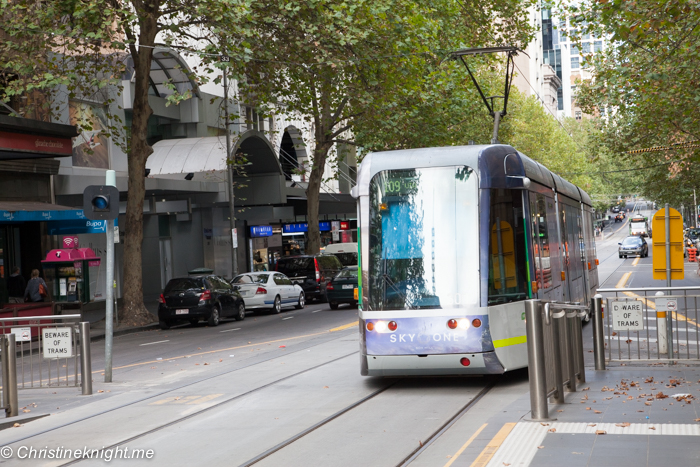 We usually stay in the CBD and use the tram to get around, or walk by foot. On the odd occasion the trams don't go to where we're going, you can catch a taxi or the river ferry.
Trams are free in the city loop – check here where the loop goes. If you travel outside it you will need a MYKI transport card.
Where to stay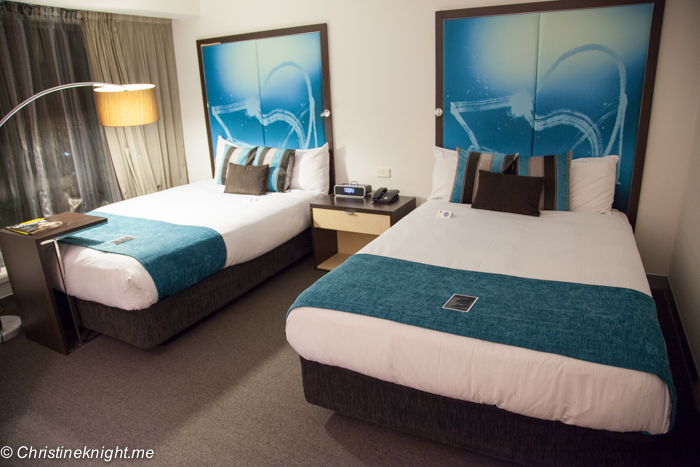 We like to stay central in the CBD when we visit Melbourne as it means many things are then in walking distance. We have previously stayed at the Novotel Melbourne on Collins Street and found it to be an excellent location.
Read my review of the Novotel Melbourne on Collins here.
Get the best deals on Melbourne Hotels here.
More ideas for Melbourne and surrounds
Looking for sweet treats in Melbourne? Check out the best sweet spots right here.
Looking for more kids activities Melbourne? Find out what's on in Melbourne for kids by clicking here.
Get a list of current family activities Melbourne by clicking here.
Rainy day in Melbourne? Find plenty of indoor activities here.
Want to see more of Victoria? Take a drive on the Great Ocean Road!
Get your perfect 7-day Melbourne itinerary here.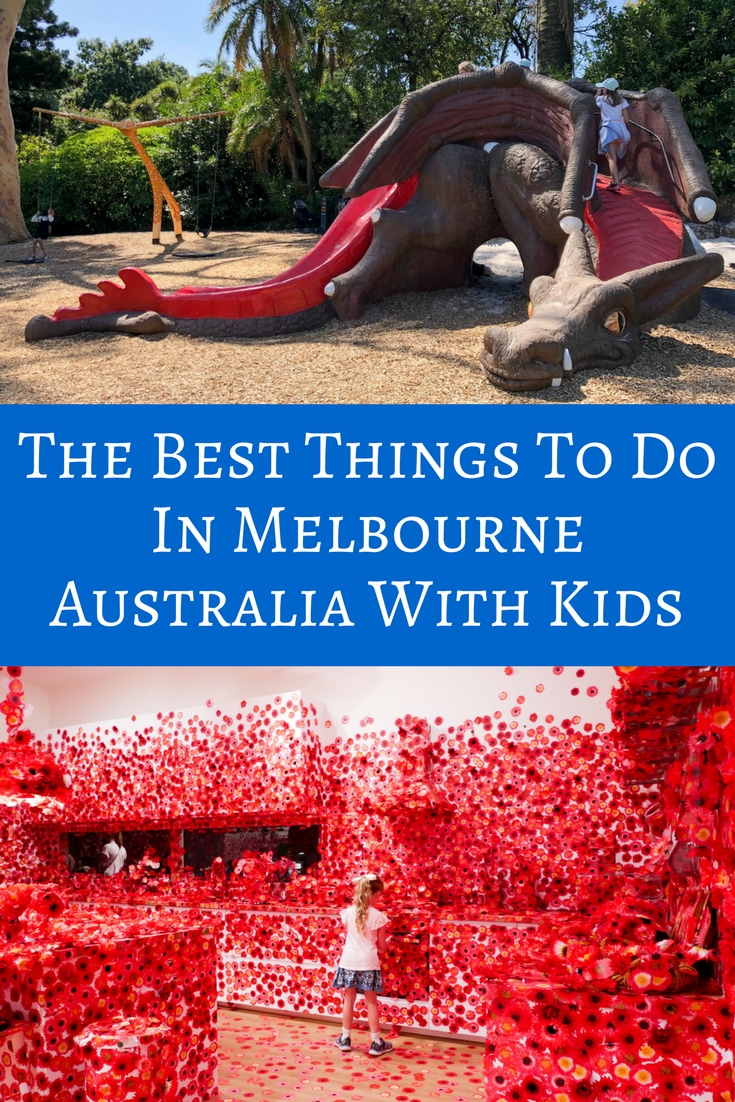 This post contains affiliate links. That means, if you buy or book using the link, I will receive a small commission at no extra cost to you. Thank you for supporting Adventure, baby!