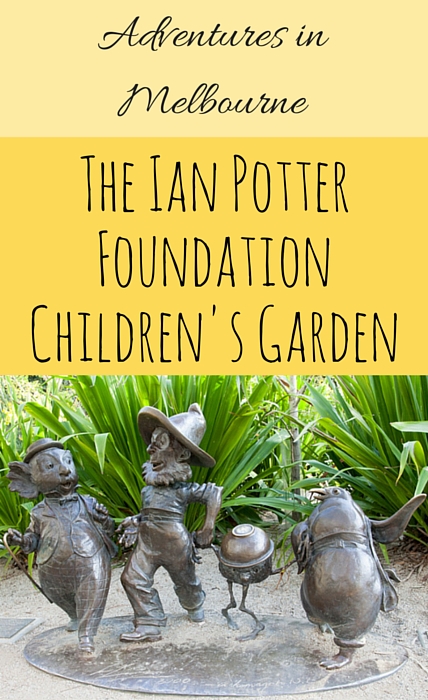 A tip off from a friend led us to seek out the Ian Potter Foundation Children's Garden, in the heart of Melbourne's Royal Botanic Gardens.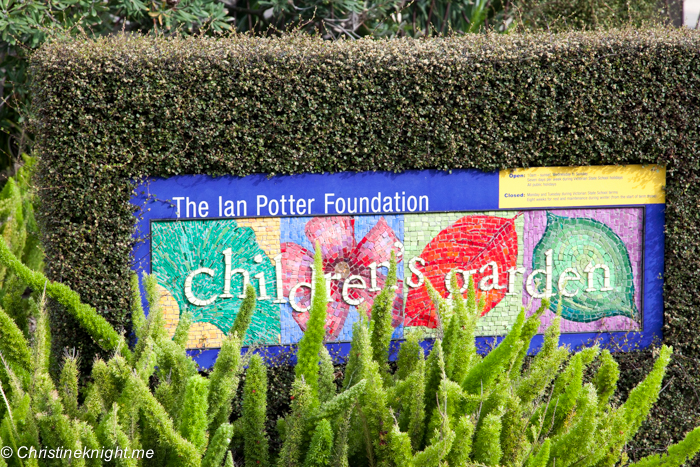 The Royal Botanic Gardens are a gorgeous place to visit in their own right – set over 38 hectares, the gardens are an oasis of peace in the busy centre of Melbourne.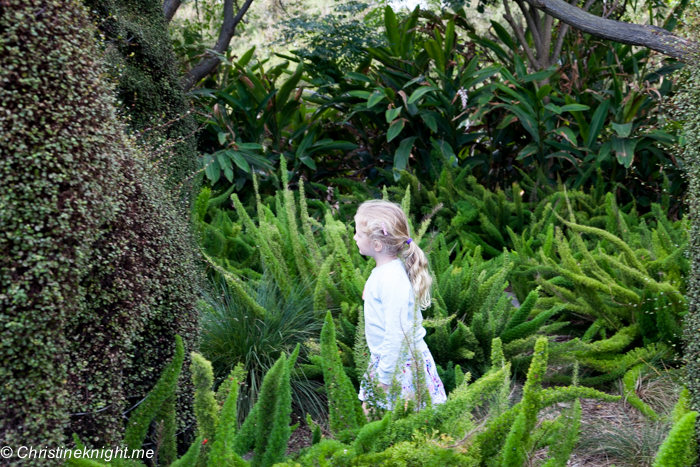 The Ian Potter Foundation Children's Garden was opened in 2004, designed to encourage children to get their hands dirty and express themselves through play. The gardens are carefully planned to allow children to run free and wild within a contained environment. The gardens are gated so kids can't escape, which also means you can really let them explore without worrying that they will do a runner when you lose sight of them for a moment!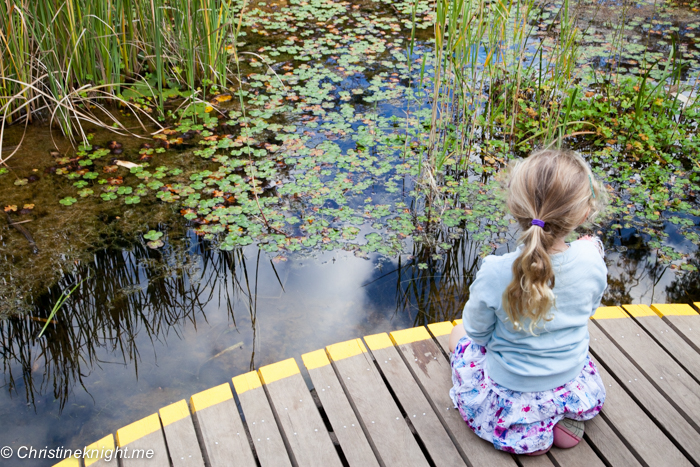 Children enter the garden and embark on a journey through a jungle, a bamboo forest, a kitchen garden and creek bed. There are mazes, rocks to climb, characters to meet and an ancient Grandmother tree to explore. A wide variety of plants are set around the garden to give kids the opportunity to discover the delights of nature in their play, and to spark curiosity in the world around them.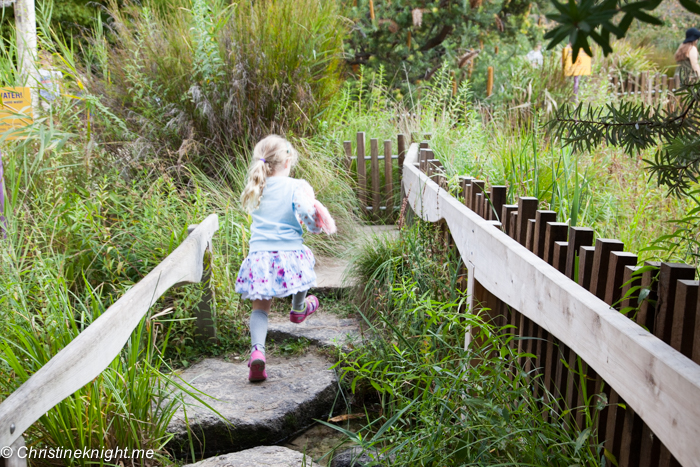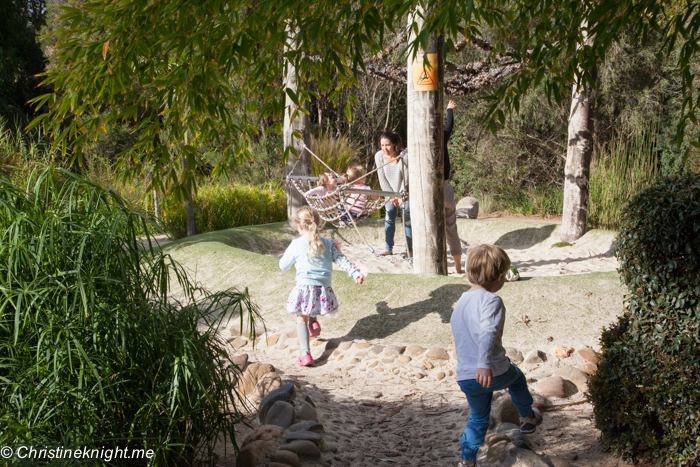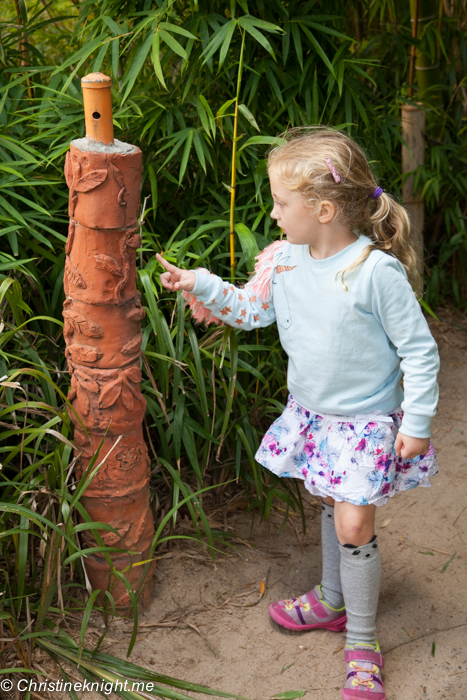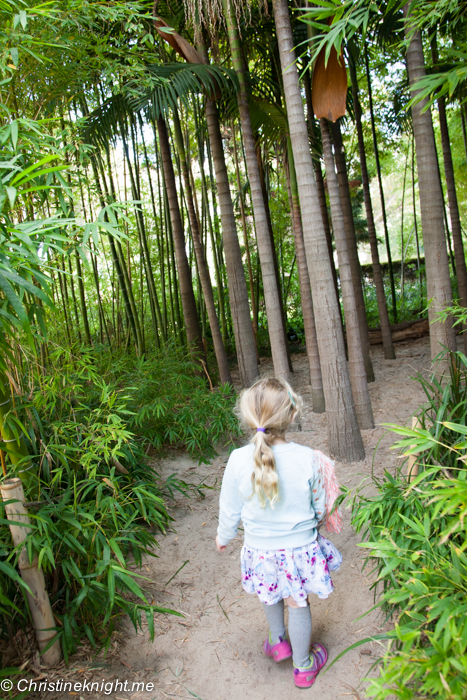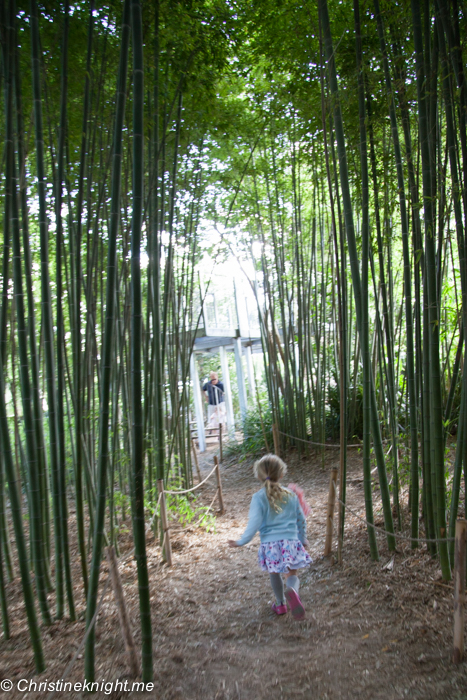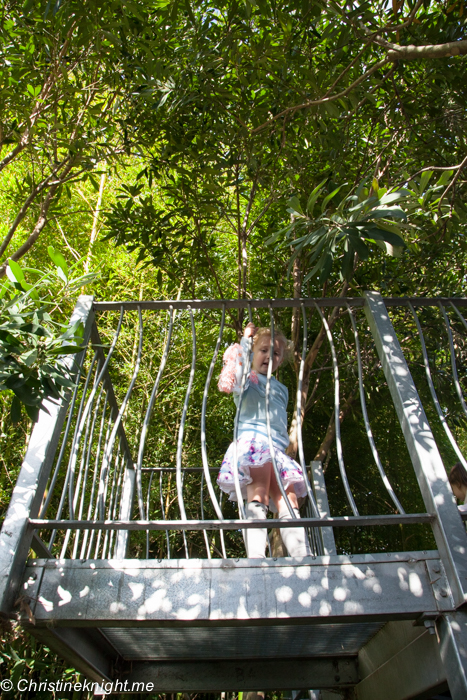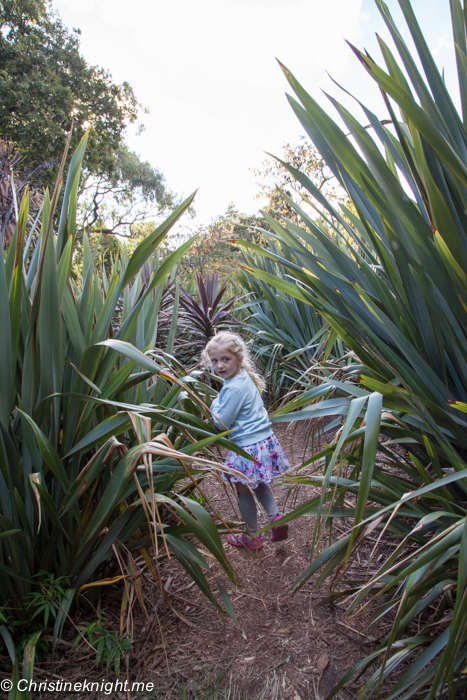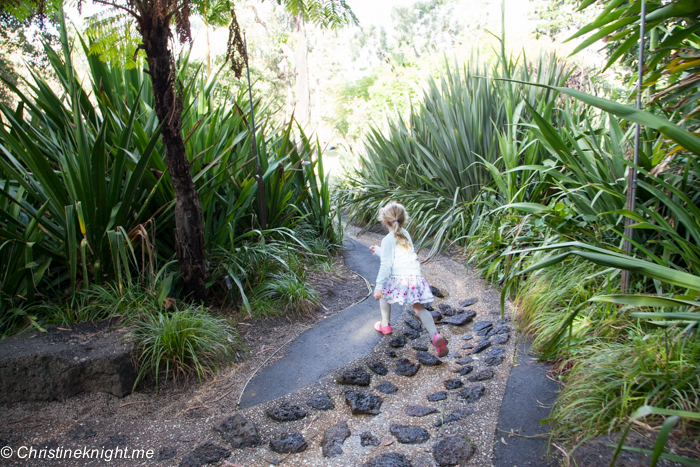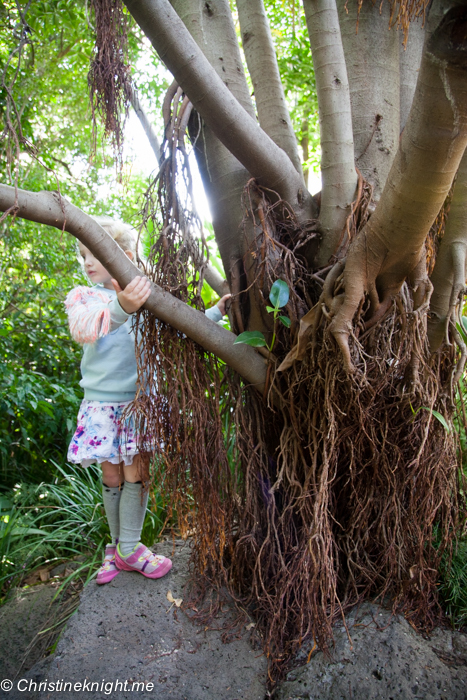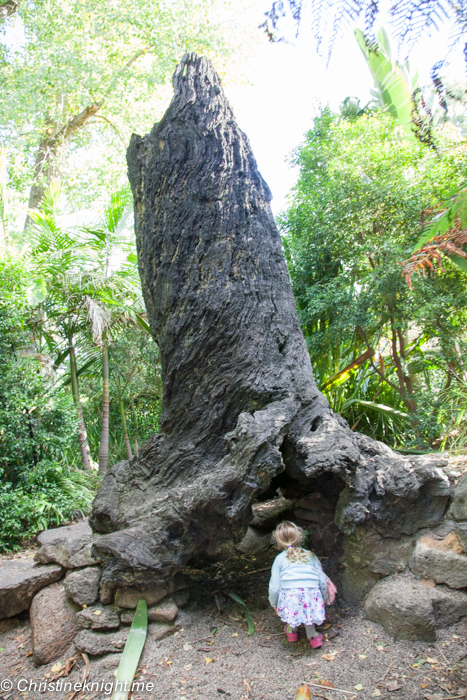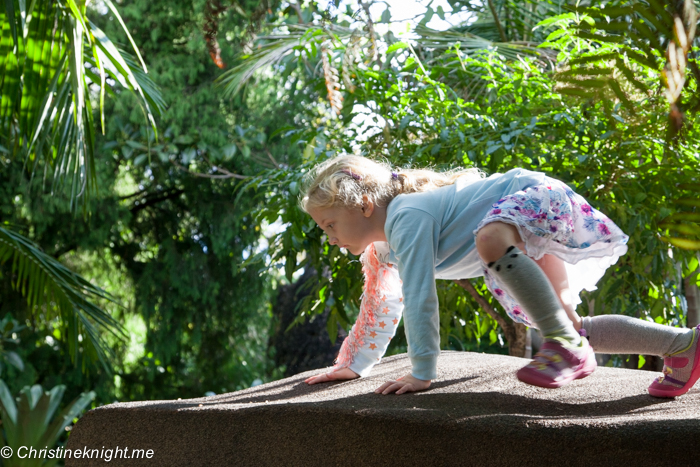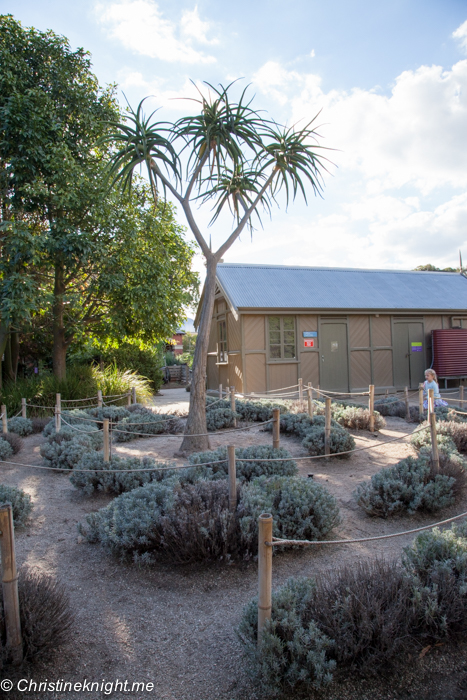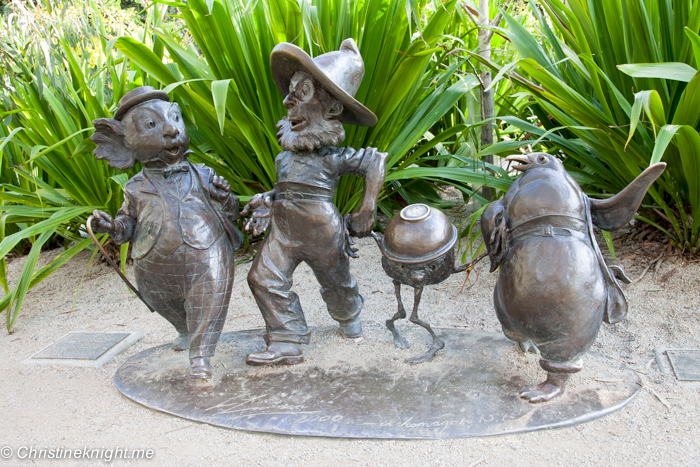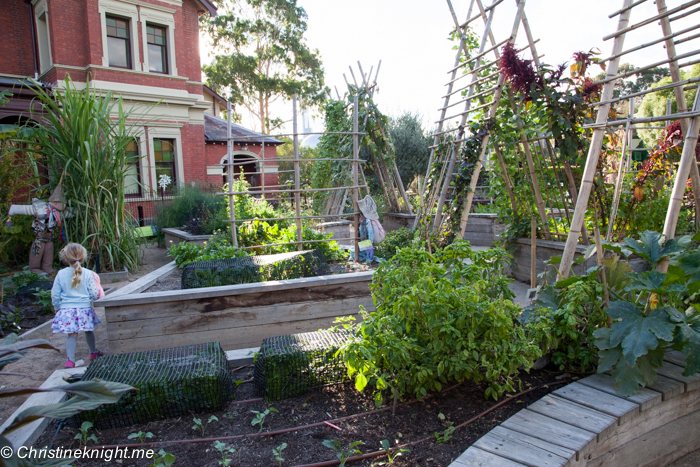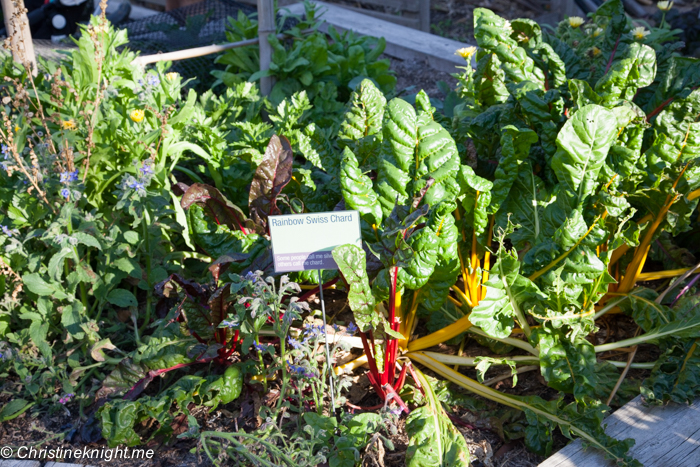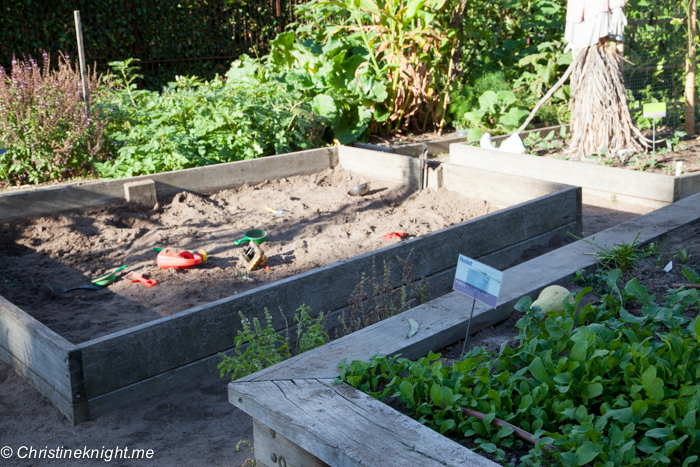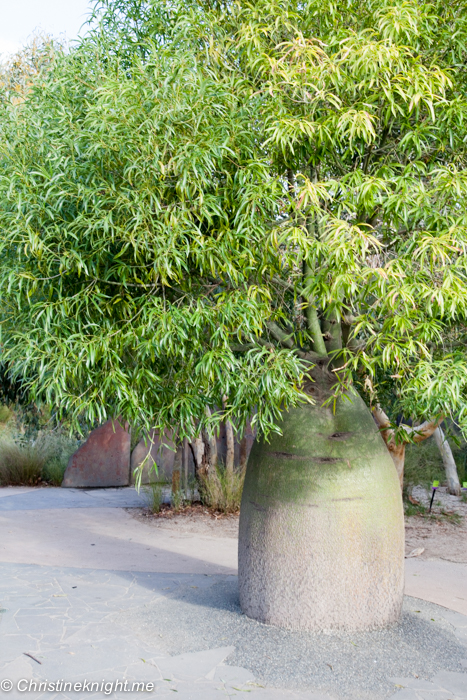 The gardens have a clean bathroom right outside the gate, and a cafe a few metres away.
The Ian Potter Foundation Children's Garden
Royal Botanic Gardens,
Birdwood Ave, Melbourne
Hours: 10am-sunset Wed-Sun (closed during term time on Mon & Tue). 10am-sunset 7 days a week during Victorian State School holidays and all public holidays.
http://www.rbg.vic.gov.au
Get directions
Looking for more things to din in Melbourne with kids? This list of free things to do will help you holiday without breaking the budget.