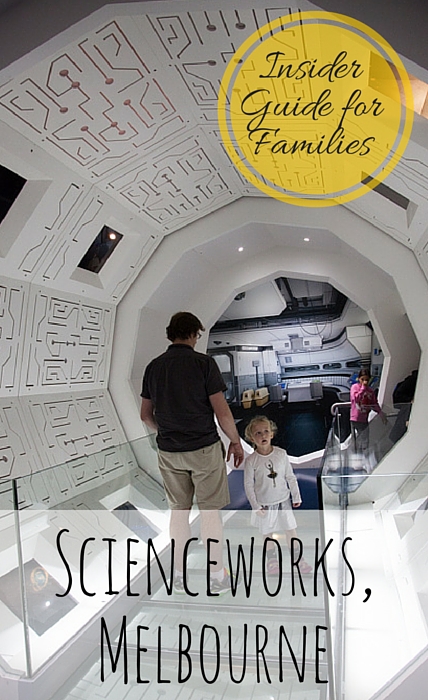 On our recent trip to Melbourne we were so happy to find several museums and galleries that catered particularly well to children. Scienceworks, in the suburb of Spotswood, was one of them. This museum is basically a kid-focussed science space, filled with interactive exhibits designed to get kids thinking about their bodies, the cities they live in, and how they can effect the future.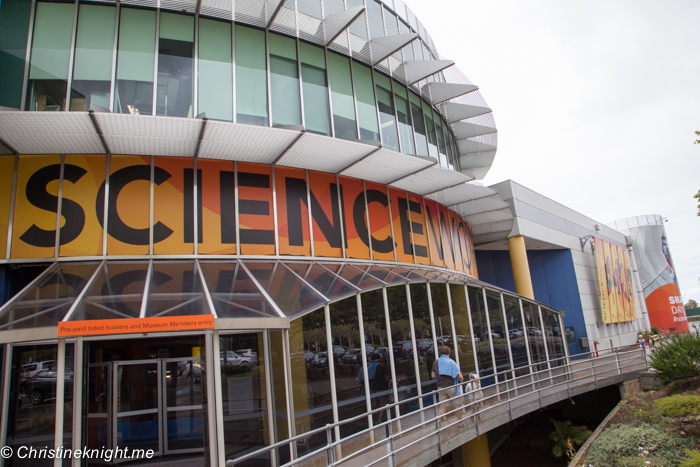 Scienceworks is a bit of a trek from the CBD. While it's possible to catch a train or ferry there, it was quickest to catch a taxi. Melbourne has introduced "Miki" cards for public transport that require an initial fee to buy, plus placing more money for fares onto the card. There are no "day ticket" equivalents for visitors, meaning if you want to get public transport it's going to cost you! Ferries are also pricey, so we decided to take the 15-minute taxi ride.
The museum is broken up over two floors, with elevators and stairs joining them. The whole museum is completely accessible for strollers and wheelchairs. There were so many empty strollers parked around both floors that it was hard to move without tripping over one, that I actually wish they had a stroller parking bay to leave a bit more space for people to walk!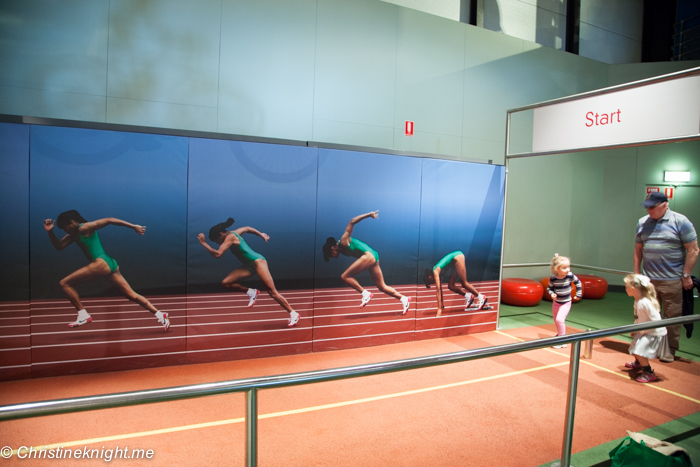 The lower level has more traditional exhibits: Sportsworks, where you can test your body against famous Australian athletes (can you run as fast as Cathy Freeman?) and try your flexibility, strength and reflexes, Think Ahead, where kids can design a world of tomorrow, including what our future cars will look like, and a temporary exhibit. When we visited, the temporary exhibit was Alice's Wonderland, a fun, completely hands-on play space filled with illusions, puzzles and imaginative play.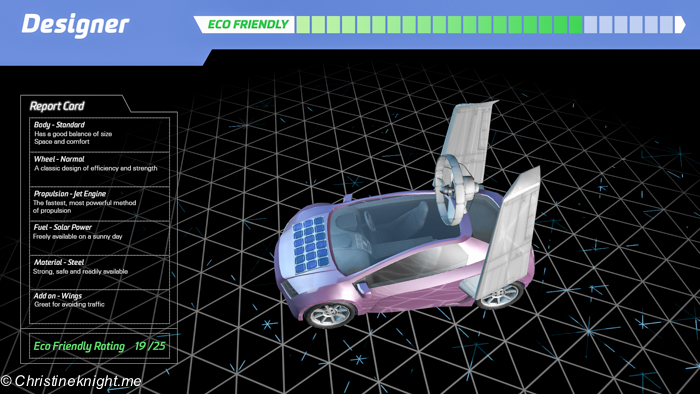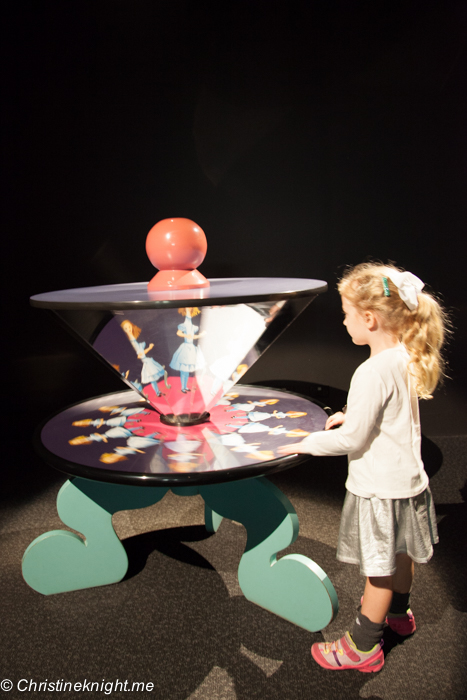 Upstairs is the Nitty Gritty Super City, where kids can be the architect, captain and builder of their own cities. It's a space popular with toddlers and preschoolers as it's full of imaginative play elements that small kids can easily manipulate.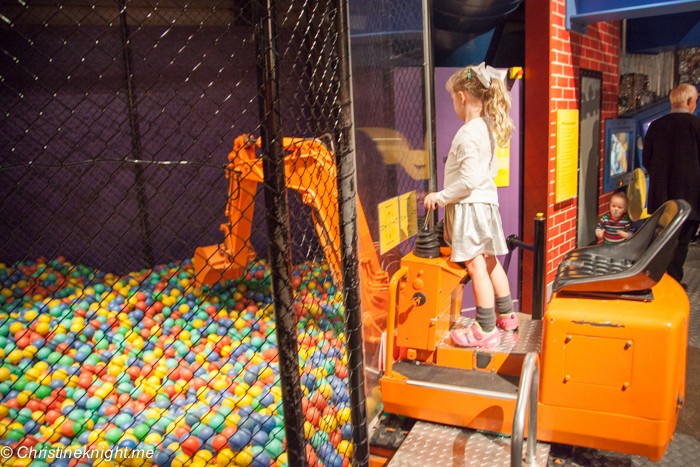 Scienceworks is home to the Melbourne Planetarium, which sadly was broken on the day we visited. It's a shame as it looks amazing! The Planetarium has a 16-metre high domed ceiling and a 7.1 surround sound system. Visitors can choose between seeing more educational content about stars and constellations, or something a little more tiny-kid-friendly, such as their current cartoon about a dog who wants to go into space.
If you have a child aged 6 or over, you'll be able to visit the Lightening Room and watch a live light show that simulates the awesome power of mother nature, including lightening.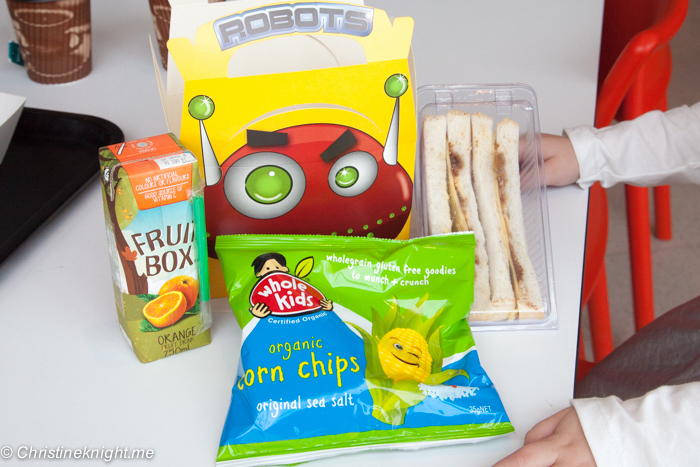 Outside the museum is a little cafe that serves basic lunch foods, including a kids' lunch box: $8.80 for a sandwich, juice and corn chips. Kids will spot the two large playgrounds out of the window. Between these two playgrounds and the amazing exhibits inside, your kids won't ever want to leave!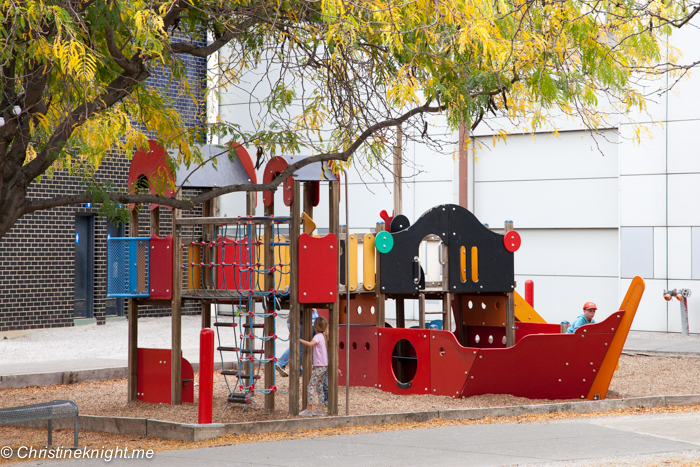 Scienceworks
2 Booker St, Spotswood
Daily, 10am-4:30pm
Online
Looking for more things to do in Melbourne with kids? Find some ideas here.