Melbourne is home to excellent food, particularly of the sweet kind. I didn't have to look far to find these five delicious sweet desserts and sweet treats in Melbourne. While there are countless other amazing places to find handmade chocolates of exquisite desserts, these five are all in Melbourne's CBD, making them easy to stop by if you're only in town for a short visit.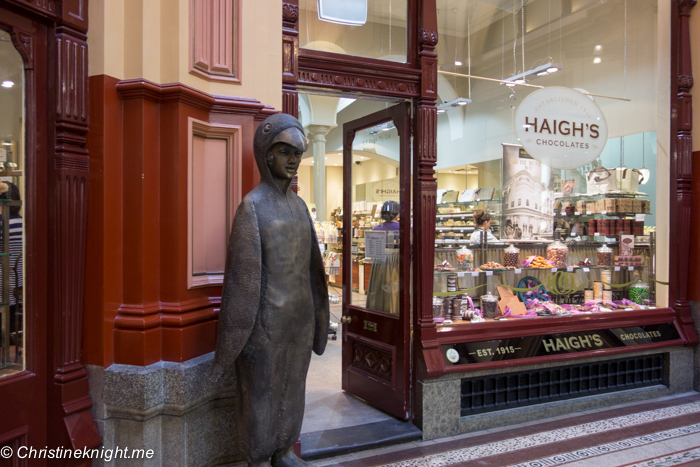 Haighs
Established in 1915, Haighs is Australia's oldest chocolate retailer. The fourth generation, family owned company has locations around the country, with its flagship store located Melbourne's historic Victorian building, The Block Arcade. Haighs are renowned for their high quality chocolate and related products. I can't go past their Aprichocs (apricot covered by delicious chocolate) and their trademark chocolate frogs. Yum.
Haighs, Shop 7-8 The Block Arcade, 282 Collins Street, Melbourne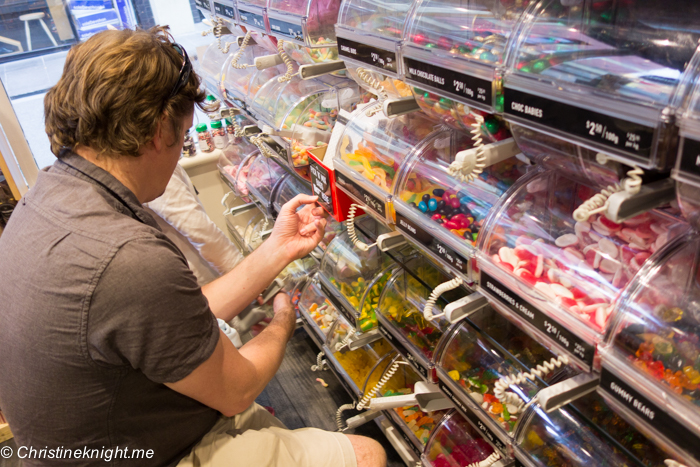 Chocoamama
This new store specialises in locally-made Australian confectionary and premium chocolate. Their specialities include chocolate shards with salted caramel, chocolate-covered raspberry lollies (so good!), and hand-made Turkish delight. Kids will love their "pick and mix" section, where you can choose your own lolly and chocolate mix.
Chocamama, 6 Degraves St, Melbourne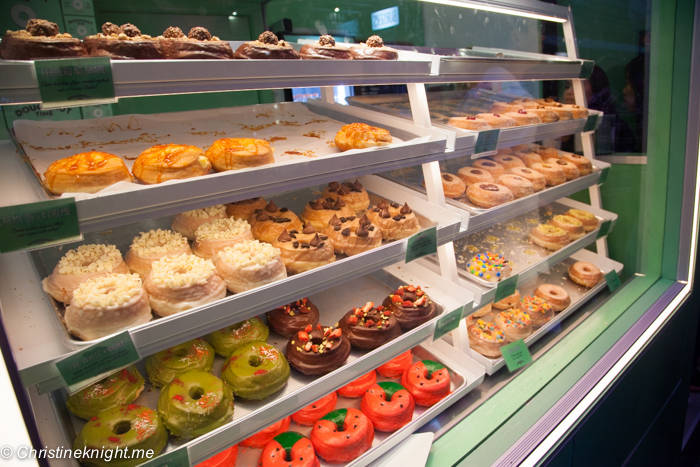 Doughnut Time
I've been a convert of Doughnut Time for a while now. They are best know for their crazy doughnut flavours like maple bacon and nerds, as well as their funny names: the "Veruca Salt", for example, is their salted caramel doughnut. Doughnut Time hand-dip their doughnuts in small batches so they are always super fresh. At $6 a pop they're not cheap, but they sure are good!
Doughnut Time, 5 Degraves St, Melbourne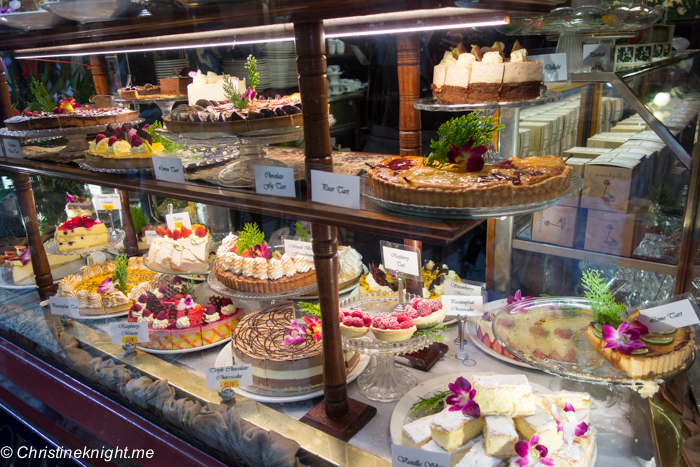 Hopetoun Tea Rooms
Lovers of tea and cake have been lining up for a seat in this tiny tea salon since it opened in The Block Arcade in 1891, when it was set up for the Victorian Ladies Work Association. The tea room is a throw back to world of elegance and grace, with white China, delicate teas and exquisite cakes. We had a slice of pavlova and vanilla slice and they were perfection.
Hopetoun Tea Rooms, The Block Arcade, 1-2/282 Collins St, Melbourne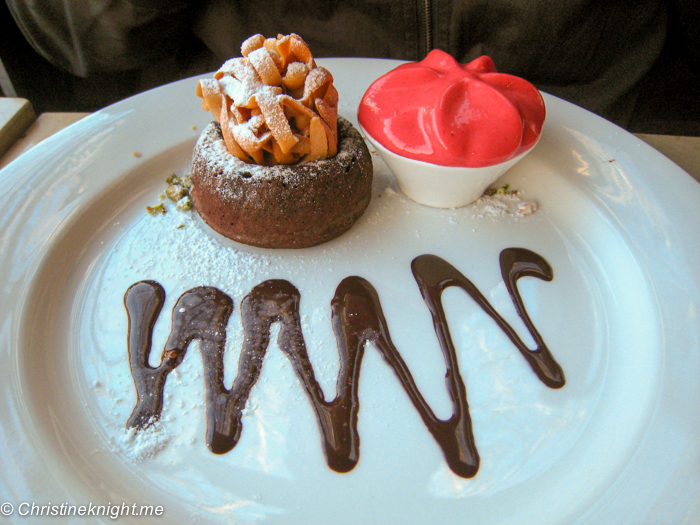 Koko Black CBD
A Melbourne-based family-owned business, Koko Black are chocolatiers who produce premium handmade, chocolate and gourmet desserts. As well as being a chocolate store, Koko Black is also a chocolate-focused cafe, serving up baked treats, a sweet degustation and high teas. While you can choose from their 7 locations across Melbourne, the CBD store on Collins st is very convenient.
Koko Black, 52 Collins Street, Melbourne
What's your favourite sweet spot in Melbourne?