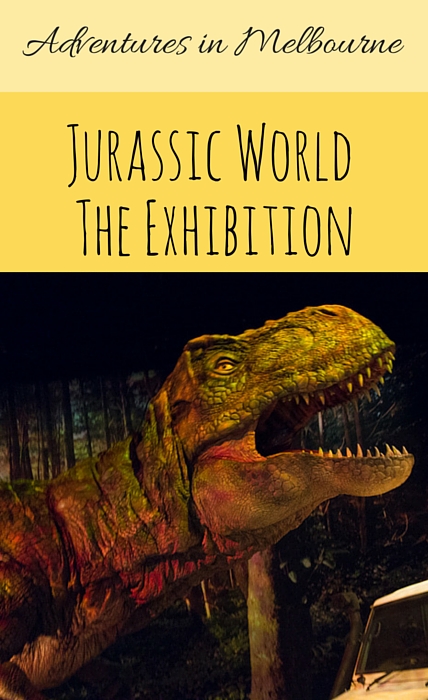 This is one for the haters. The haters of boring museums, of dusty galleries, of stuffed animal corpses (how creepy is taxidermy?!). Jurassic World The Exhibition opened in Melbourne recently with its world premiere.
For the first time ever, you can get up close to dinosaurs that look so real that you might be tempted to make a run for it when they start roaring.
I don't want to give too much away, so all I will say is this. The exhibition blends science and entertainment seamlessly together to make you feel like you have literally walked into Jurassic World, the movie. The set up, the technology and the realism is astonishing.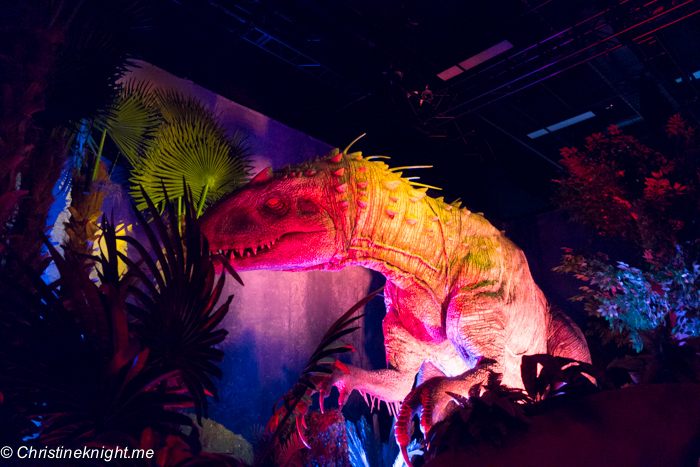 While the prime purpose of this exhibition is entertainment, you will also learn about the dinosaurs featured with clever little screens at each station, including Pachyrhinosaurus, Brachiosaurus and Tyrannosaurus.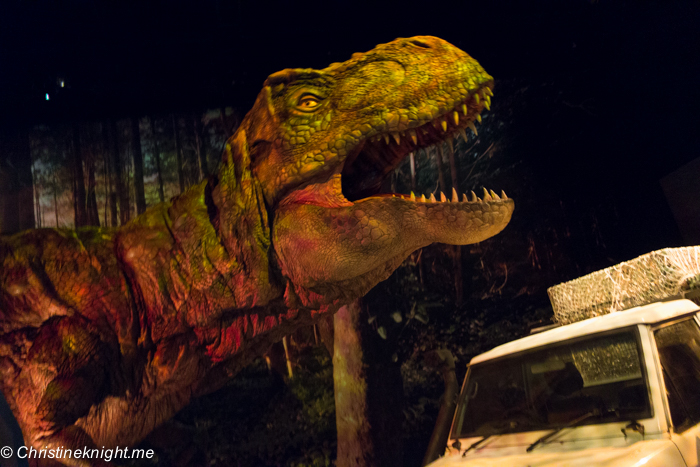 "How life-like can these dinosaurs be?" I hear you ask. Imagine you are actually in Jurassic World and a T-Rex is chasing you and roaring it's head off. That's how real it feels.
The exhibition is a bit scary for littlies, but Cheese, who is 4.5 and extremely sensitive did not find it scary. She thought it was a bit loud, but wasn't scared at all.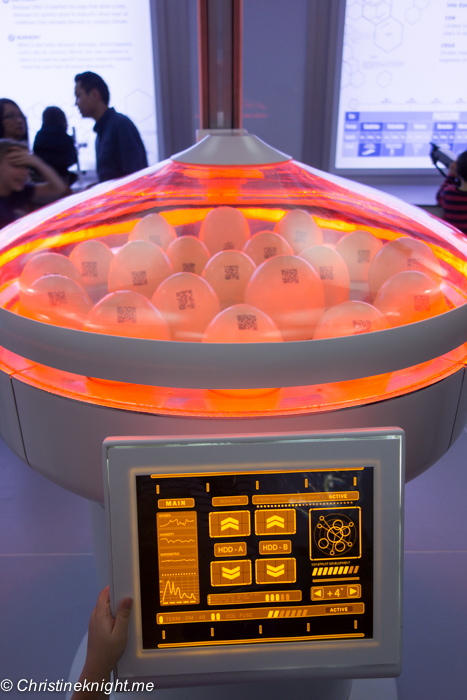 As well as the life-sized dinosaurs, I really enjoyed the elements of the exhibition that brought the movie to life, such as Hammond's lab, where we saw eggs incubating, baby dinosaurs and a great interactive area for kids to design their own dinosaur, and the entry with its simulation of a boat taking visitors to Isla Nublar, home of Jurassic World.
The only constructive feedback I have is that the exhibition felt a bit short. Or, it could have been that the whole experience was so good that time just rushed by and it was over before we knew it, leaving us wishing it was starting again.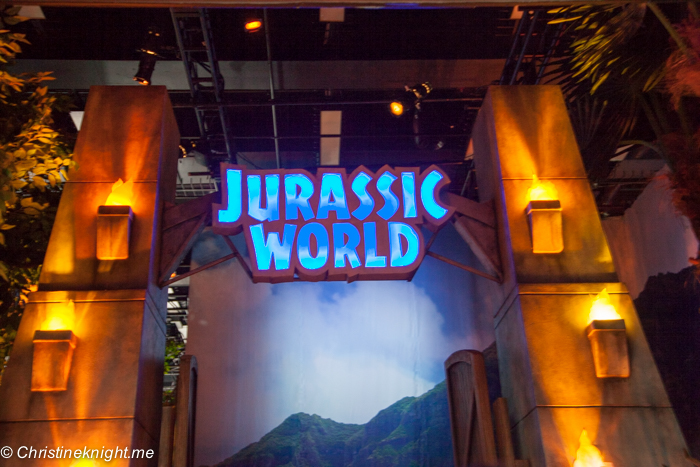 The exhibition is open until 9th October, 2016
. It is not coming to Sydney, so I highly recommend visiting if you have dinosaur fans in the family.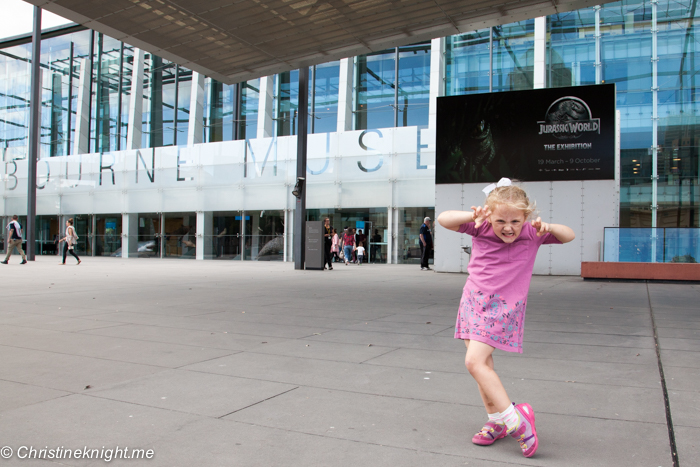 Jurassic World The Exhibition (until Oct 2).
Melbourne Museum
11 Nicholson St,
Carlton VIC
Online
Pricing: Adults Peak $34, off-peak $30
, Child (3-16) Peak $22, off-peak $18

*Peak Pricing applies: Fridays, weekends & public holidays, Victorian Public School Holidays, and the first week of the Exhibition
**Off-Peak Pricing applies: Monday to Thursday outside Peak Periods

Tickets include entry to Melbourne Museum on the day of your visit.
Thank you to the Melbourne Museum for media passes to see the exhibition. All opinions are my own.