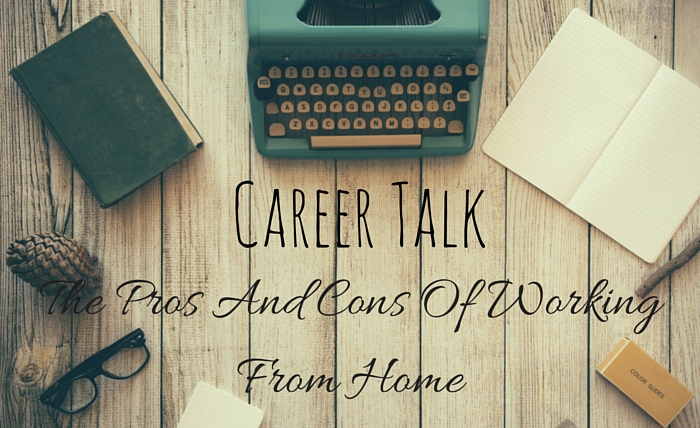 I've been working for myself as a freelance writer, blogger and marketer for about two years now, and it's been quite the ride. I'd always dreamed of this type of life, running my own business, and it's exhilarating and exhausting in equal amounts. If you're thinking of quitting your day job and trying to work from home for yourself, here are the ups and downs to consider first.
Pro: Make your own schedule
The main reason I decided to pursue this path was for the lifestyle. I wanted flexibility to be around my daughter rather than put her in additional child care. I decide what days and hours I want to work. As a result I get to drop her off and pick her up from school, take her on playdates, to fun activities like ballet, and still keep my career going in the right direction.
Con: People don't respect the schedule
Even though I let clients know the days and hours I work in advance, the work isn't contained to those days. I sometimes find myself scrambling for additional child care on my non-work days when requests come in that can't wait, or if clients don't lock me in in advance during the school holidays so I don't put my daughter in vacation care. Extra care = extra cash outlay from me, so I don't schedule her in unless I have guaranteed work – which isn't something people in full-time jobs think about. I'm thankful for the work, oh so thankful, and I try to be as flexible as I can to keep the clients happy – which means I end up working late into the night, on weekends, and early mornings before anyone else wakes up. Yaaaawn.
Pro: I can work anywhere
I didn't know the term "digital nomad" when I started working like this, only that I didn't want to be locked into an office to restrict our travels. My hubby also works remotely so we can travel anywhere we want and work remotely if we like. This comes in handy particularly with hubby, as we have travelled the the US a few times and stayed with family and he has worked while we were there so it didn't come out of his leave.
Con: It can get lonely
Not having a team or people to socialise with every day can definitely get lonely, particularly in a business that is a pretty hard slog with lots of rejection. I try to meet up with other people working similarly as much as I can for a coffee or blog function so I can get the socialisation.
Pro: I set my rates
I can charge whatever I want for my time now, and all the money comes straight back to us (minus the bit that goes to the government, of course!). When I get too busy to take on more, I can up my rates – and amazingly I still can get more work at the higher rate from clients who really need work done. It's a great feeling to feel like I am using the skills I love to get paid.
Cons: Sporadic pay 
One of the hardest parts of this business is not having a regular pay check coming in. Regular writing gigs are rare as hen's teeth, so in the mean time I try and organise work ahead of time so I have money coming in regularly. I pitch more when I don't have many requests coming in, for example.
Pro: Perks of the job
I do get some amazing opportunities as a result of this work choice. Events, tickets to shows, products, discounts. I appreciate everything that has come my way and am really lucky that I've been able to experiences so many places and shows that otherwise I wouldn't have been able to afford if I'd had to pay for them outright. I do want to point out here that people love to ask what "freebies" I get as a blogger, and I cringe at the word "freebie". The truth is I don't get anything I'd class as a "freebie" and I feel like that word really makes bloggers, writer and influencers in general sound like they are just after free stuff rather than running a business. If I am sent to an event or show or given a product, I'm expected to write about it promote it. There's nothing "free" about it.
Cons: Requests to work for free
I receive requests to work in return for products, or to write at a fraction of what market rate is for an experienced writer – or for nothing! It can be frustrating and demoralising, and I feel like saying, "Would you do your job for a new book?" when my requests for payment for advertorial work gets a reply like: "Sorry there isn't budget", when obviously the person who has contacted me is getting paid in cash and not books! I'm getting better are saying "no" however, and moving on to projects that do pay actual cash!
Do you work for yourself? What are some of the pros and cons that you find?