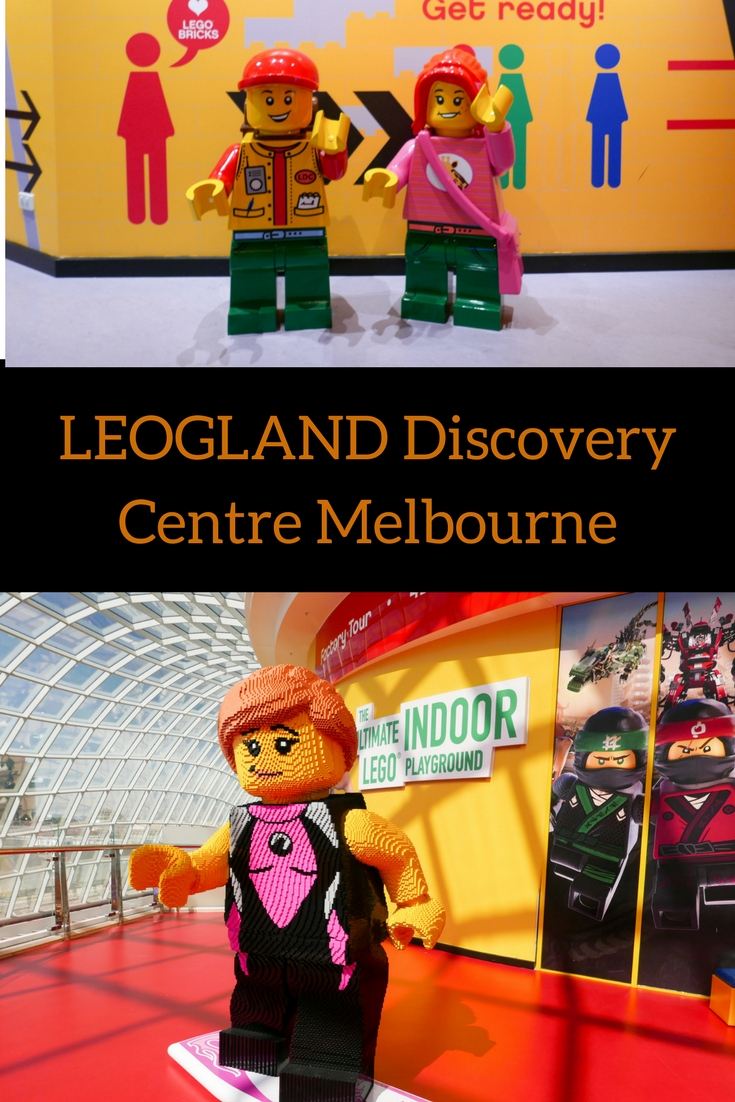 LEGO-lovers rejoice, there is finally a LEGOLAND in Australia! The LEGOLAND® Discovery Centre in Melbourne is billed as the "ultimate LEGO indoor playground", which is a great description for the centre and how it differentiates from the other LEGOLANDs around the world.
The LEGOLAND® Discovery Centre can be found in the amazing Chadstone shopping centre, which is a bit of a drive from the Melbourne CBD.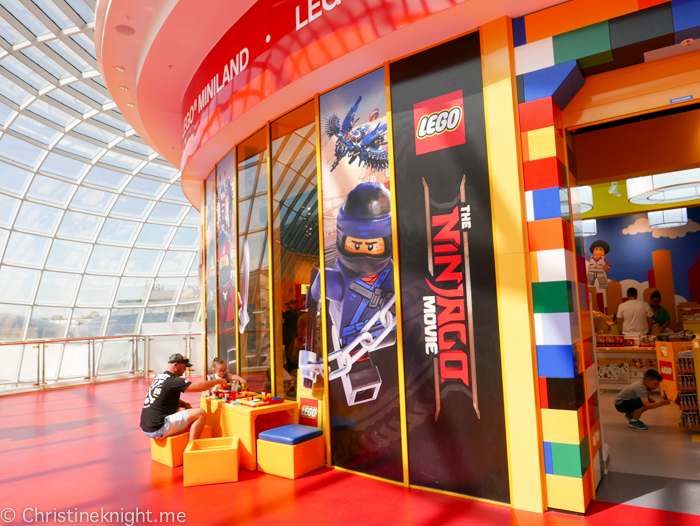 Like the other LEGOLANDs, it's aimed at younger kids, I would say under 12. It features 2 rides, 10 LEGO build and play zones, a 4D cinema and cafe. For my 6-year-old, it was enough to occupy her for an entire day and have her asking to go back to do it all over again the next day.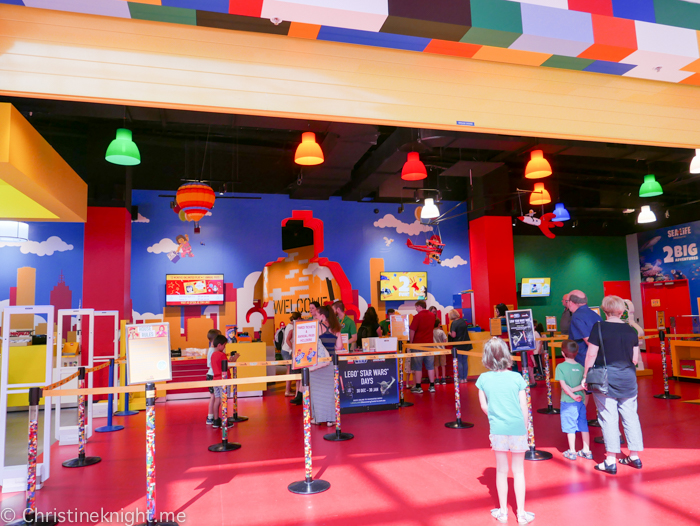 LEGOLAND begins with the LEGO Factory Tour, the first room of the centre that visitors are guided into when they enter. The "tour" is virtual and so fun for kids as they watch LEGO secrets on the screen and use their joysticks to navigate their own LEGO choices.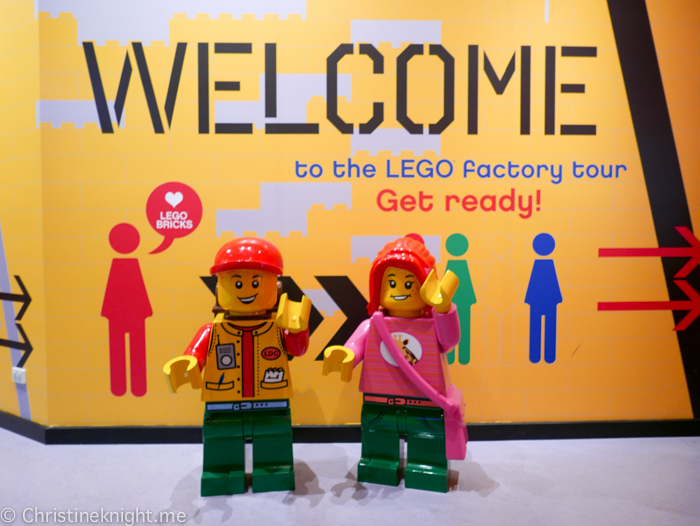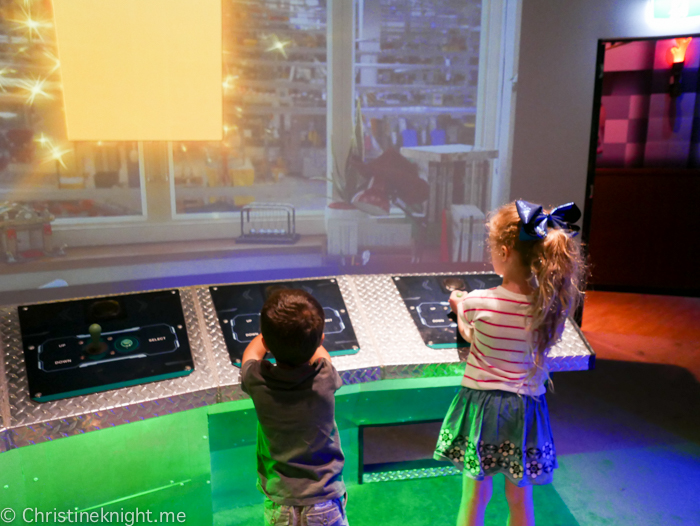 After the LEGO Factory Tour we come to the first ride, Kingdom Quest, which sits at the entrance to Miniland and the rest of the centre. We do the ride because it's right there in front of us, but you can also walk through Miniland and come back to it later.
The Kingdom Quest ride is a super cute ride where kids have to zap trolls and skeletons with lasers to save the princess. It's a very tame ride and nothing that my very sensitive 6-year-old found frightening. The kids (and adults!) get very competitive with the scores and like to do it over and over to see if they can beat each other.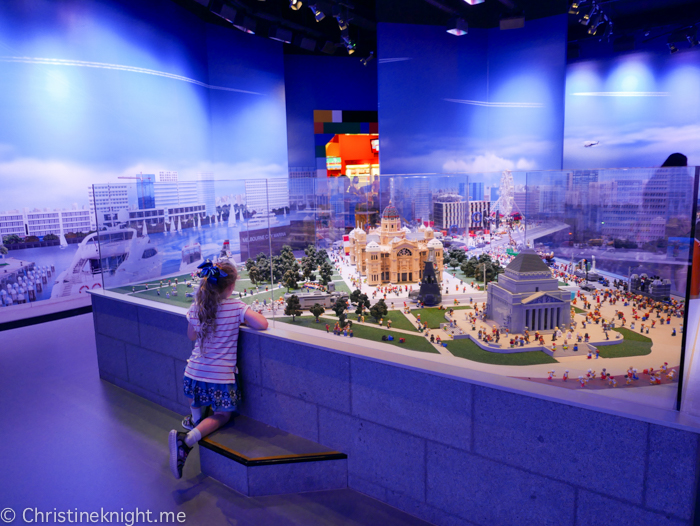 Miniland is a large room that also serves as a thoroughfare between the entrance/exit and bulk of the activities. The LEGO masters have created Melbourne's landmarks in miniature using over 1.5 million LEGO bricks. Some parts of MINILAND are interactive and encourage play, but the majority is for looking at the incredible details in the scenes and spotting the mischievous Minifigures.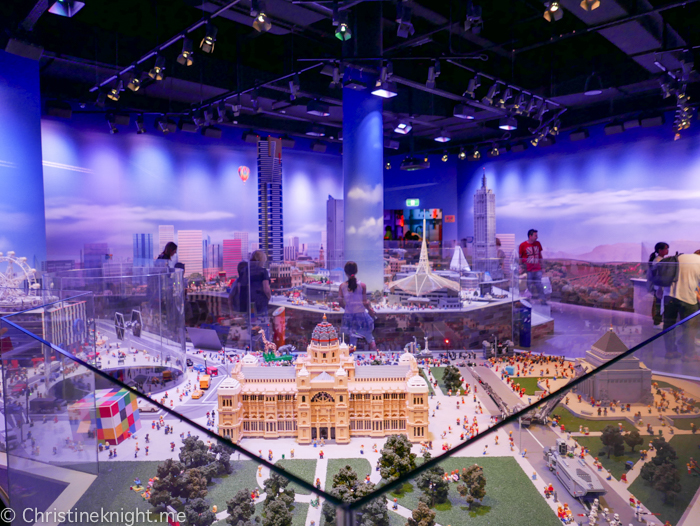 Miniland changes from day to night, when the "city" is lit up with sparkly lights. When we visit there is a Star Wars "takeover" of LEOGLAND, so Miniland features a few surprise vehicles from the movies that the Star Wars fans were delighted to spot.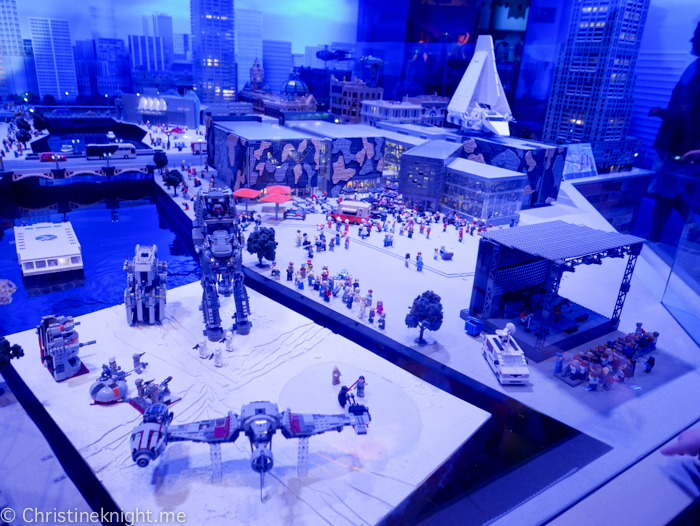 Miniland opens into a large room broken up into the rest of the activities in the centre. There is the second ride, Merlin's Apprentice Ride, where kids can pedal an enchanted cart faster and faster as it flies up in the air and soars through the sky. It's a cute ride and again nothing scary here for little ones.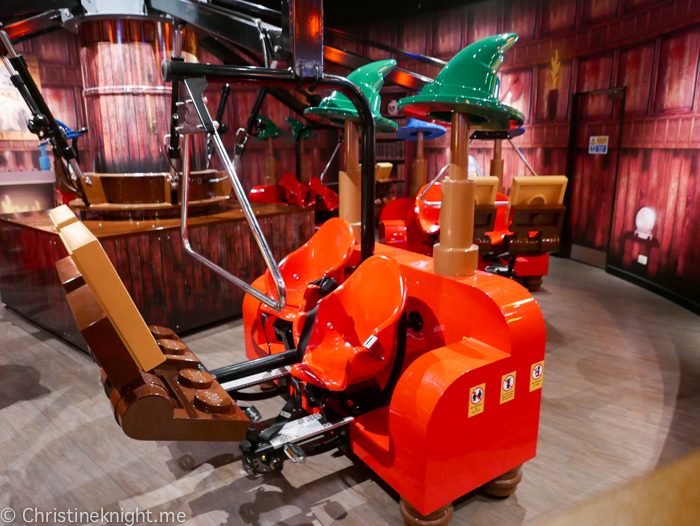 The centre has two soft play areas for kids. The DUPLO Farm is for kids aged 2-5 and is designed especially for littlies with a barn, slide and big soft bricks.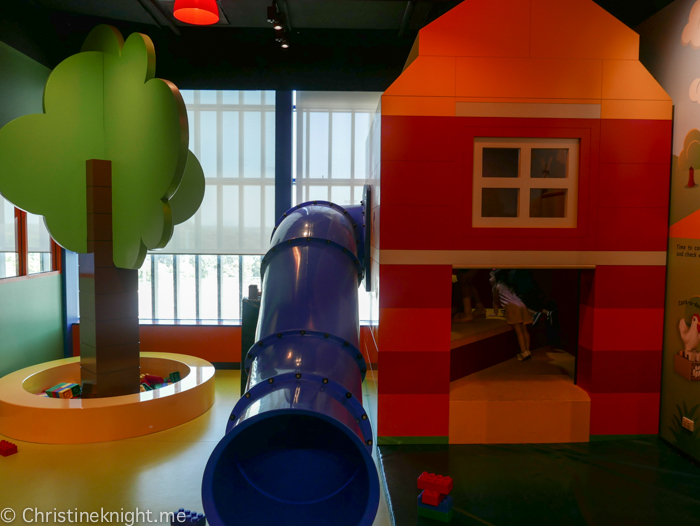 The LEGO City Fire Academy is a gated play area for kids aged 4+. It's themed like a training area to becoming a firefighter, but it's really like an indoor play centre with a jungle gym and slides.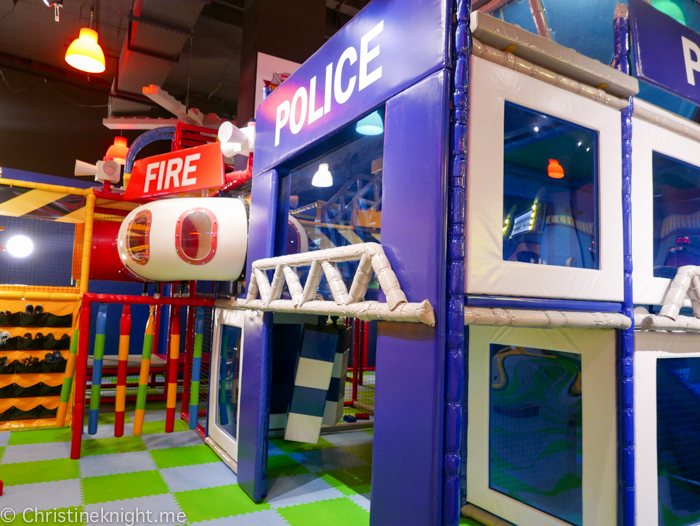 Important note: socks must be worn at all times in the soft play area.
There is so much else to do that Cheese didn't stay long in the soft play area, preferring instead to build LEGO in the other areas.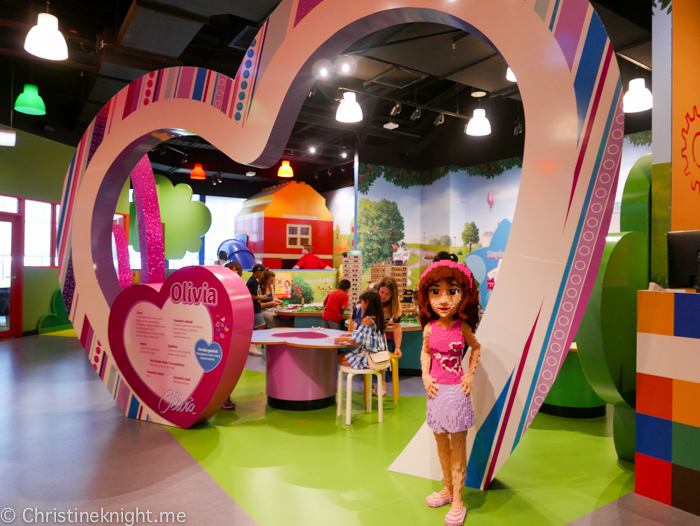 The LEGO Friends in Heartlake City was a particular favourite, with a central table featuring builds of key LEGO Friends kits, including a few familiar ones that we have at home, plus plenty of tables and brick pits for kids to build their own contribution to the city.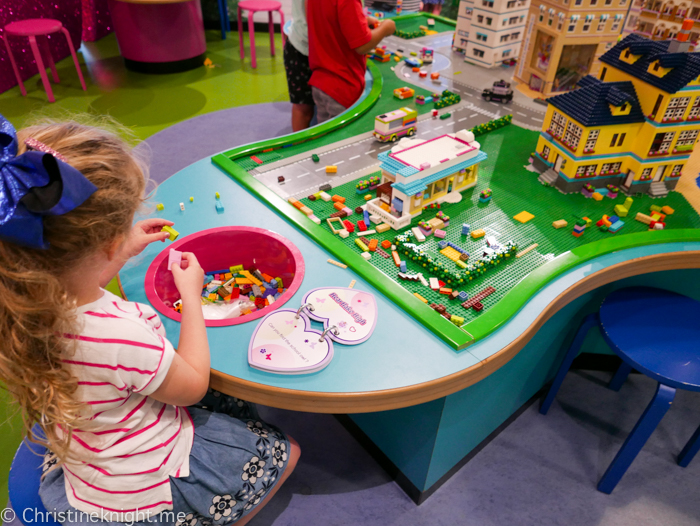 Nearby, the LEGO Racers: Build & Test area is a great spot for kids at the older end of the age range, where they can design their own LEGO racing cars and test them against each other. We found the cars quite tricky to build, so it was a great challenge for us and also really enjoyable for the many older kids who camped in this area for a long period of time perfecting their cars.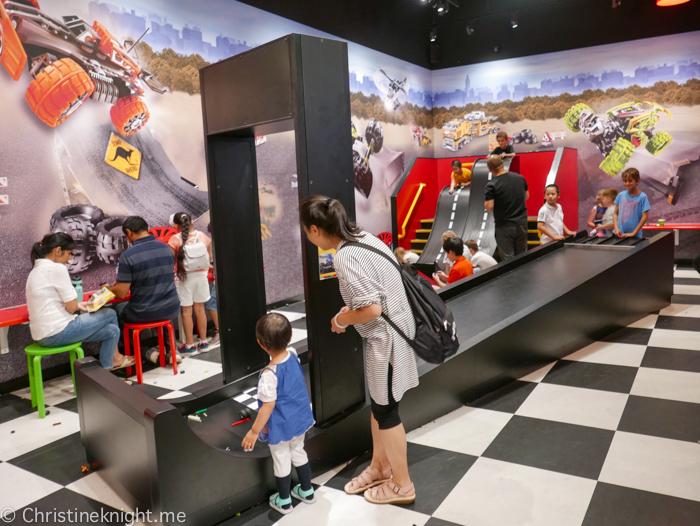 Science-loving kids like mine will enjoy the Earthquake Tables that encourage kids to build towers from LEGO bricks and then test their strength to see if they will survive an earthquake. It's a fun challenge to build a structurally sound creation that will withstand the shaking.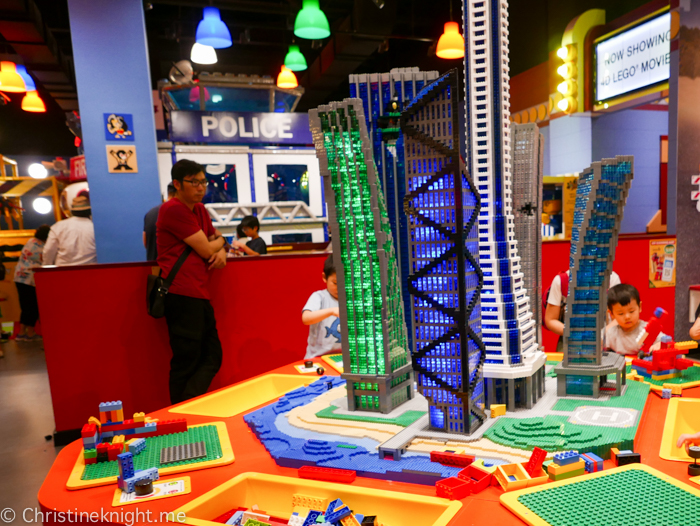 The only activity that requires signing up for is the LEGO Creative Workshop. Sheets are regularly placed outside the workshop and fill up fast in school holidays, so keep an eye out for the sheets being released and put your kids' names down fast.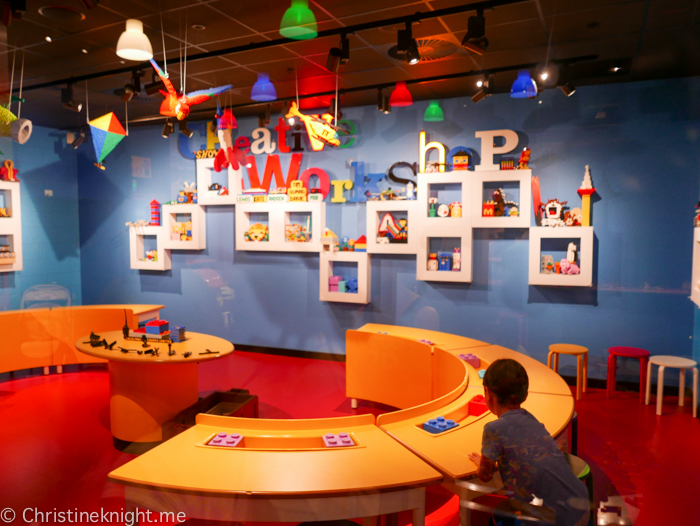 Inside the workshop, kids are given a box with bricks to build a particular piece, with staff on hand to help if they get stuck. Parental supervision is required. At the end of the workshop the model stays behind for the next kids to have a go, but the workshop room next door has small builds that kids can also complete and then take home as a cute souvenir.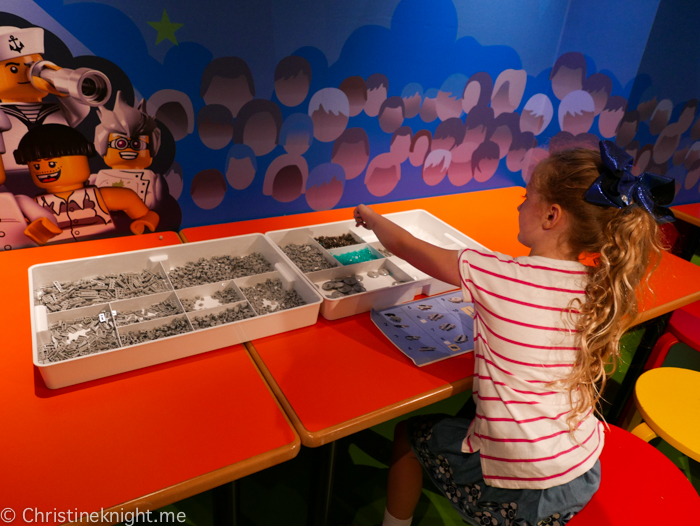 The last activity to try is the LEGO 4D Cinema, where short 3D LEGO films are shown multiple times a day in a cinema with special effects emulating rain, wind and even snow.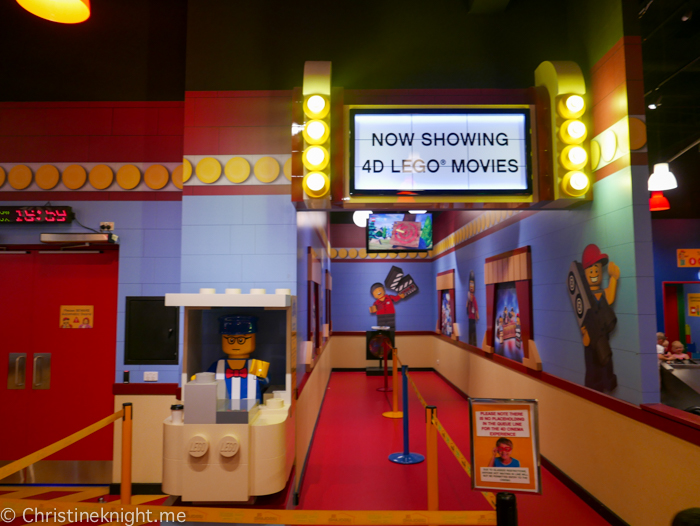 There is no outside food allowed at LEGOLAND, encouraging people to dine in the LEGO Cafe. I found the prices and food both reasonable so was happy to try it. The kids boxes were really cute and good value – for $18 you get a LEGO lunch box to take home, and various food choices – a sandwich, drink, fruit crush or cookie, piece of fruit and a LEGO keyring (which retails in the store for $8.95). Cupcake cost extra.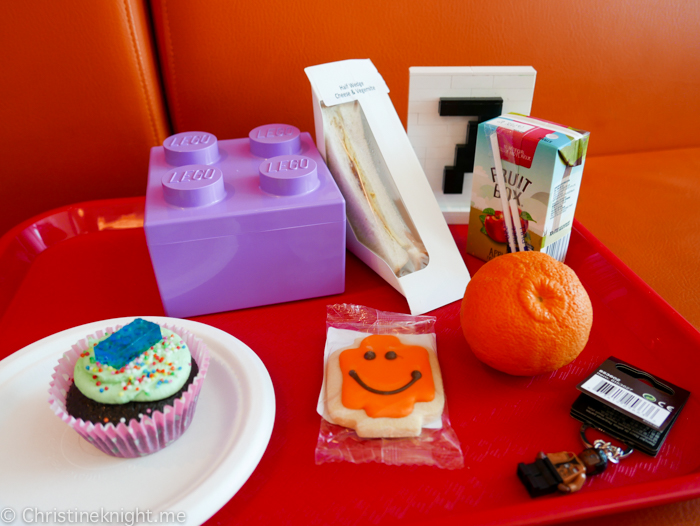 At the exit it's impossible to avoid the amazing LEGO shop. They have several exclusive and limited edition goodies, so it's a good place to shop for gifts and put them away for birthdays / Christmas.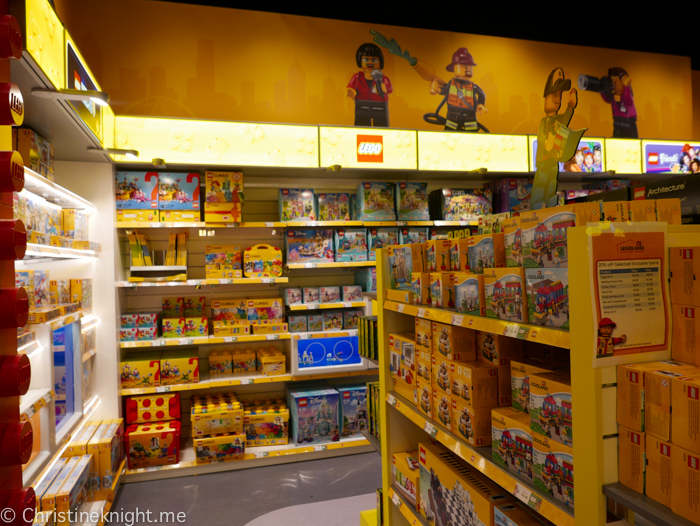 The LEGOLAND Discovery Centre is a bit pricey, with admission from $32.50 per person (online price). For best value, I suggest the following:
Advanced online purchase
If you're only planning to go to this once and no other attractions, then buying the tickets online will save money and also gives you timed tickets so you are guaranteed entry in peak times.
Combo ticket
Buy a combination ticket for LEGOLAND Discovery Centre and SEA LIFE Melbourne for $45 per person and save up to $29 off individual admission. The aquarium starts from $33.60 per person so this is a good deal. You have 90 a days to visit both attractions.
Annual pass
The annual pass for LEGOLAND Discovery Centre is $75 per person, allowing for unlimited visits over a 12 month period.
Merlin Annual Pass
This is the best deal of all and the one I highly recommend. for $79 per person per year, you get unlimited entry into not just LEGOLAND® Discovery Centre Melbourne but also 10 other attractions around Australia:
LEGOLAND® Discovery Centre Melbourne
SEA LIFE Melbourne
Otway Fly Treetop Adventures
SEA LIFE Sydney
WILD LIFE Sydney Zoo
Madame Tussauds Sydney
Sydney Tower Eye
Illawarra Fly Treetop Adventures
SEA LIFE Sunshine Coast
WILD LIFE Hamilton Island
Kelly Tarlton's SEA LIFE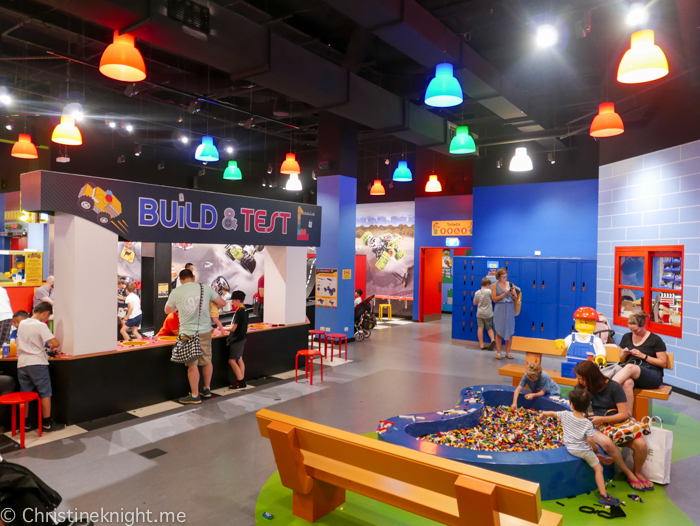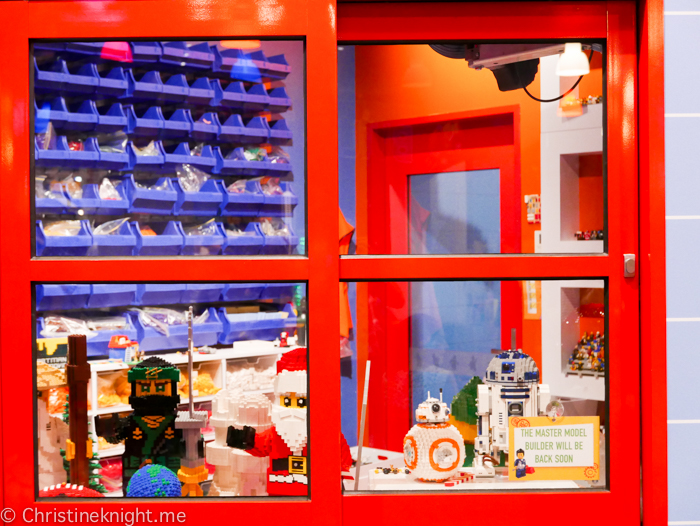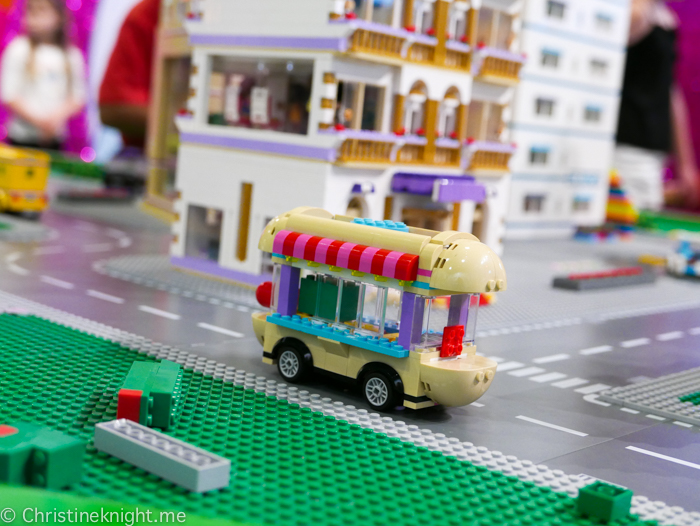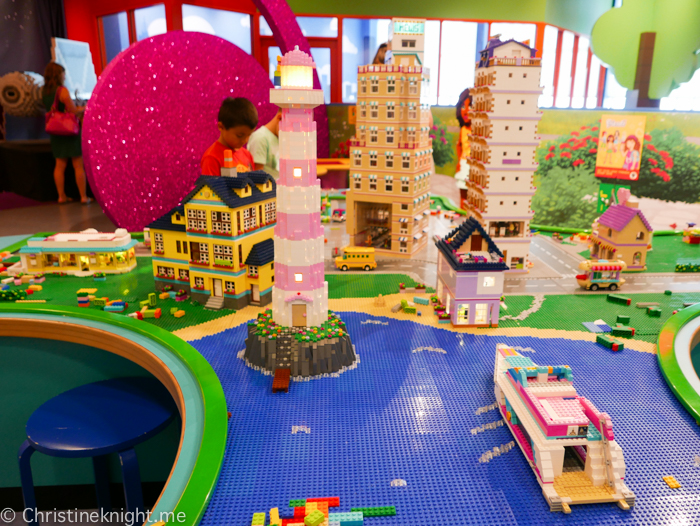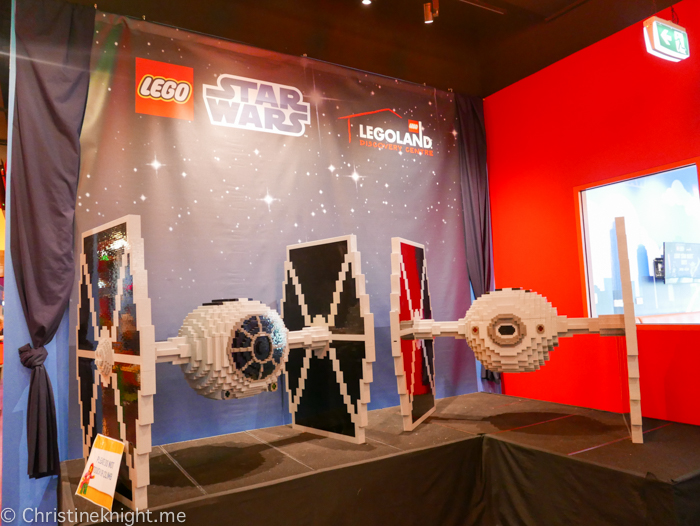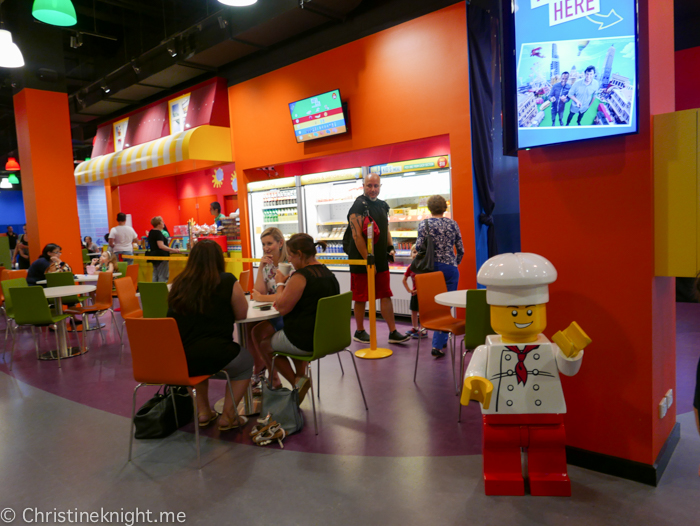 Get more info and book your tickets here.
Please note: Adults must be accompanied by a child to visit LEGOLAND Discovery Centre and children must be accompanied by an adult.
LEGOLAND® Discovery Centre Melbourne
Chadstone Shopping Centre, 1341 Dandenong Rd, Chadstone VIC
melbourne.legolanddiscoverycentre.com.au
Thank you to Merlin Entertainment for our entry tickets. All opinions are my own.