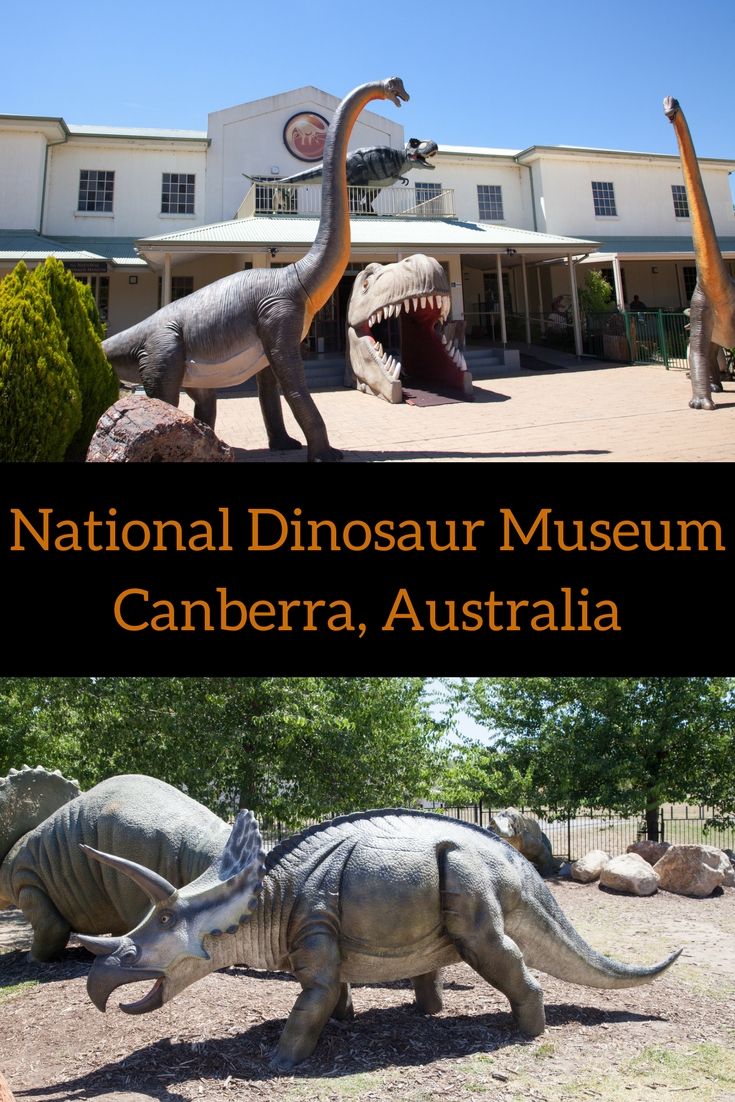 I have to be honest, the National Dinosaur Museum wasn't on our list of must-visits in Canberra, and we stumbled upon it completely by accident. We've seen a lot of dinosaur bones over the years and really thought we'd seen it all before.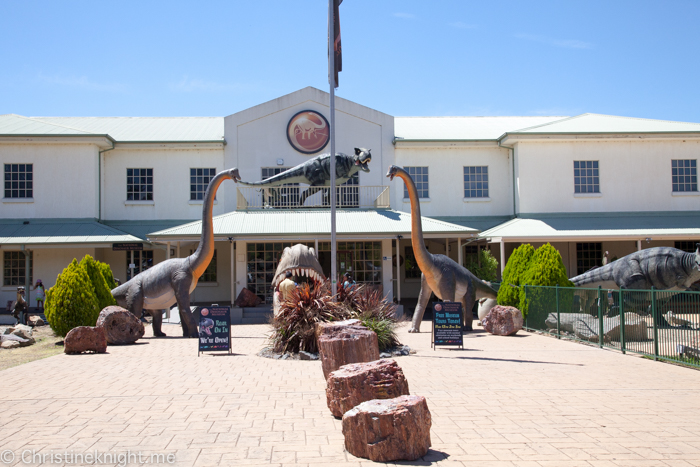 I wandered into the museum while seeking shade on a blisteringly hot summer day and was amazed by the incredible dinosaur statues outside, plus the amazing mineral and crystals inside decorating the gift shop. That was it, our interest was piqued, and we all had to take a look at the rest of the museum.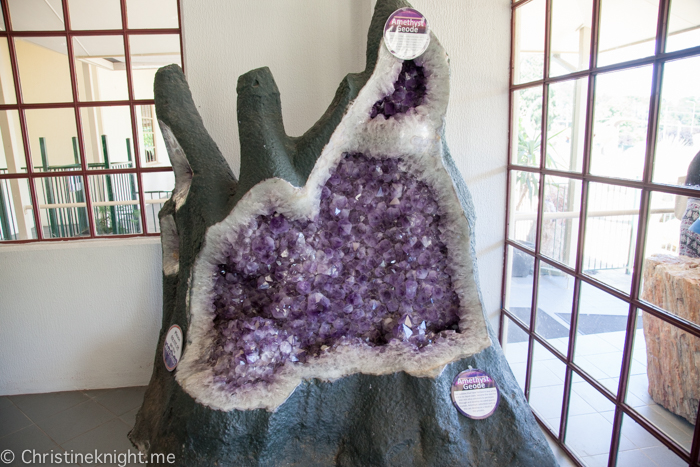 We loved the museum and can't believe it hadn't been on our radar previously. The National Dinosaur Museum is home to the largest permanent display of dinosaur and prehistoric fossils in Australia. It's a really small museum, with lots packed into it to see. The museum's exhibition follows the evolution of life, with a particular focus on dinosaurs, so a visit gives a very comprehensive overview of the history of life on Earth, displayed in chronological order.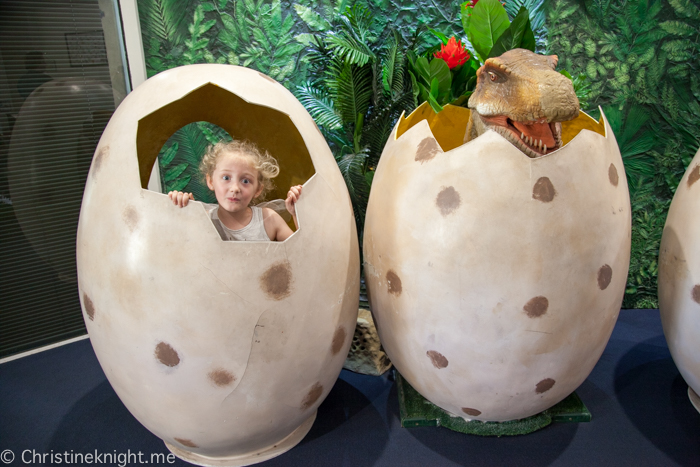 The museum has two floors. Downstairs is the gift shop and family activity room with books, an education video playing and various fossil and dinosaur crafts and toys for kids to play with. The gift shop is incredible – jam packed with not just cool things to buy, but also giant crystals and minerals and even a few huge fossils from the ice age.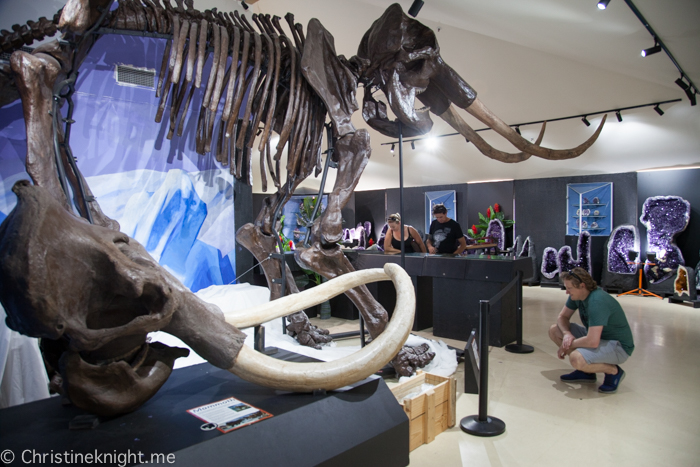 Upstairs is the main exhibition area, with with fossils from 700 million-year-old marine fauna through to fish, amphibians, reptiles, birds and mammals. The 12 animatronic dinosaurs dotted around the exhibits entertained the littlies while older kids could read the educational info panels.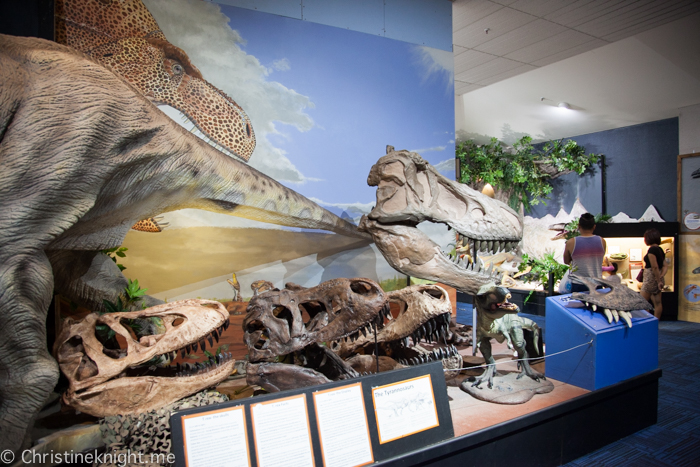 There are two scavenger trails/kids hunts that visitors can complete, divided by age groups. The trails take you around the museum to answer questions. If you answer all the answers correctly you take home a certificate with a tiny fossil attached. A really neat idea that gives kids an extra way to engage in the exhibits and really pay attention to what they're seeing.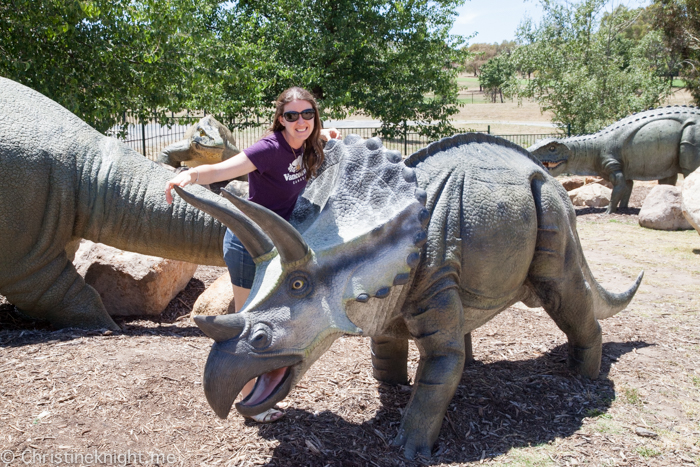 Outside is a Dinosaur Garden featuring life-like fibreglass models. Kids are welcome to climb the dinosaurs if they like.
There is an undercover seating area but no cafe, so bring your own food.
We were surprised by how much we all enjoyed the National Dinosaur Museum, so highly recommend it, even if you and your dino-fans think you've seen it all before!
The National Dinosaur Museum is located in the village of Gold Creek. Gold Creek Village is situated off the Barton Highway (road to Yass) in the Northern Canberra suburb of Nicholls. The drive will take approx 20 minutes from the City Centre.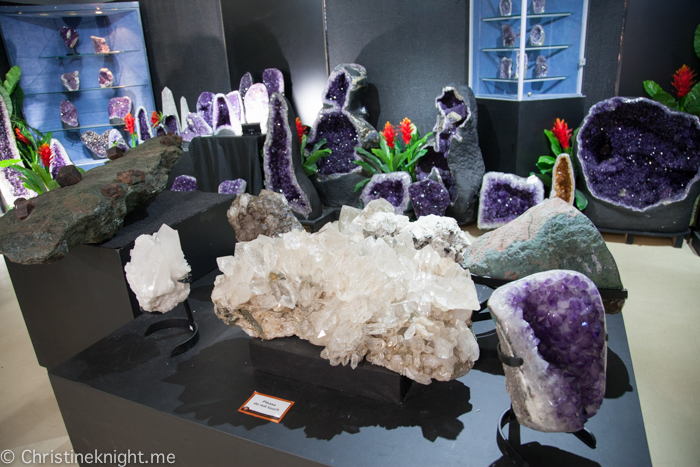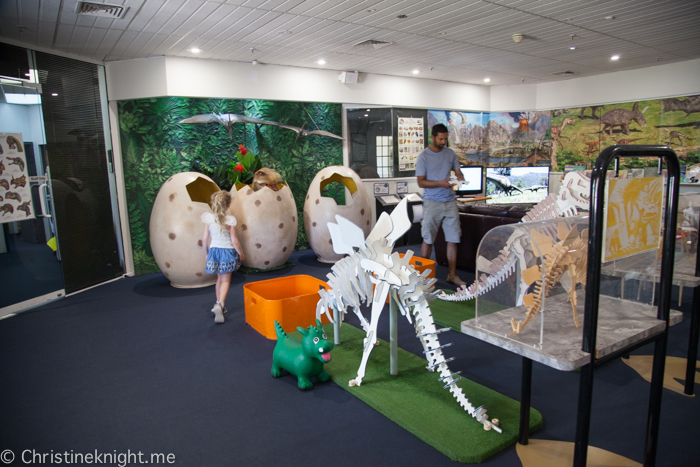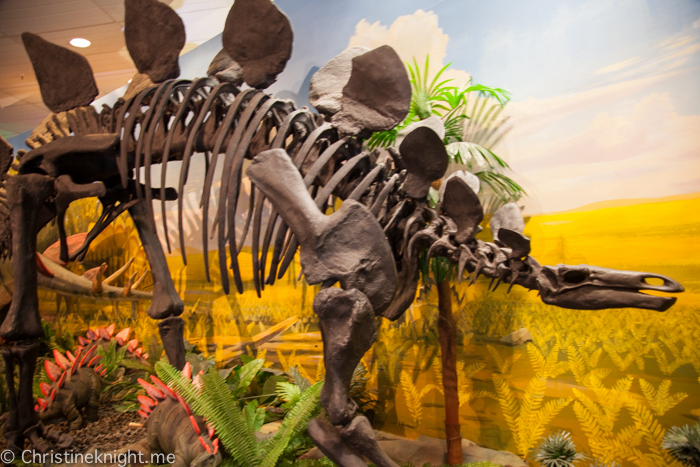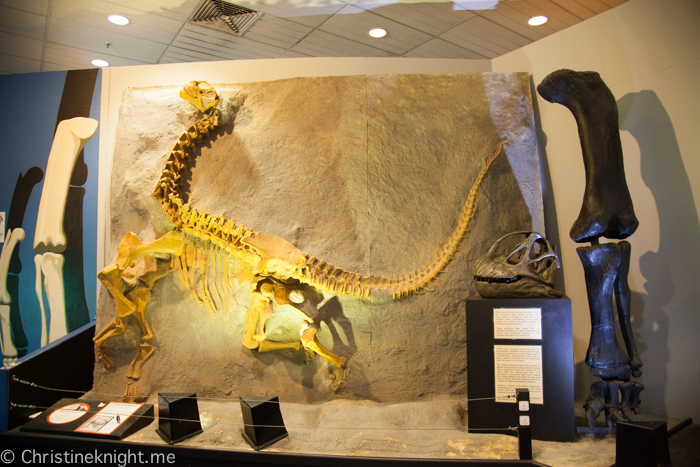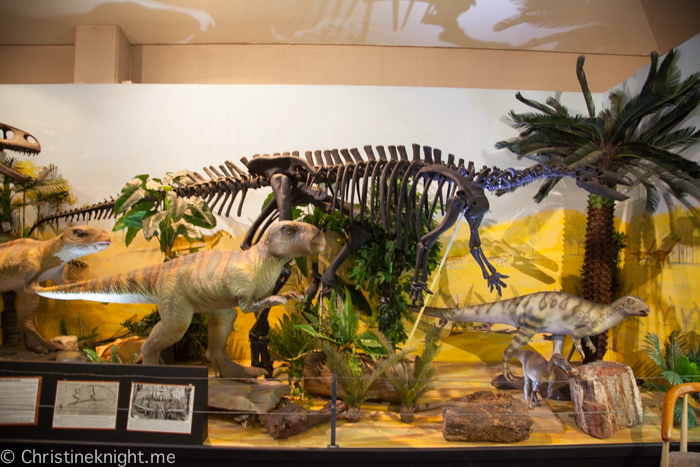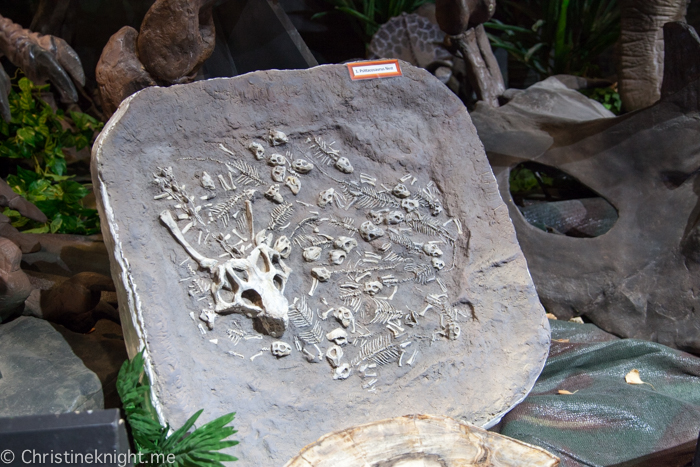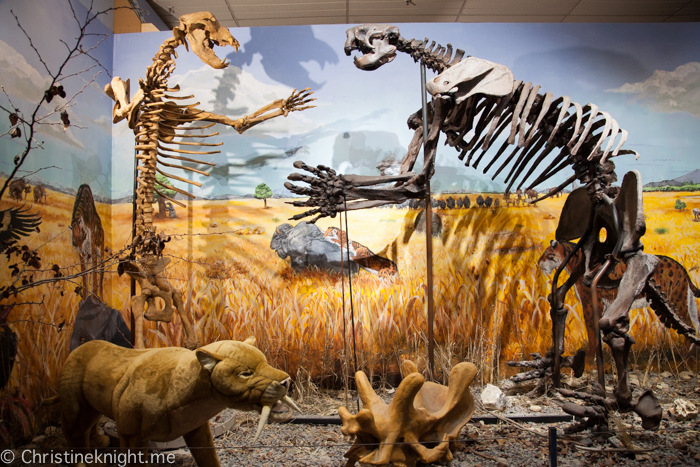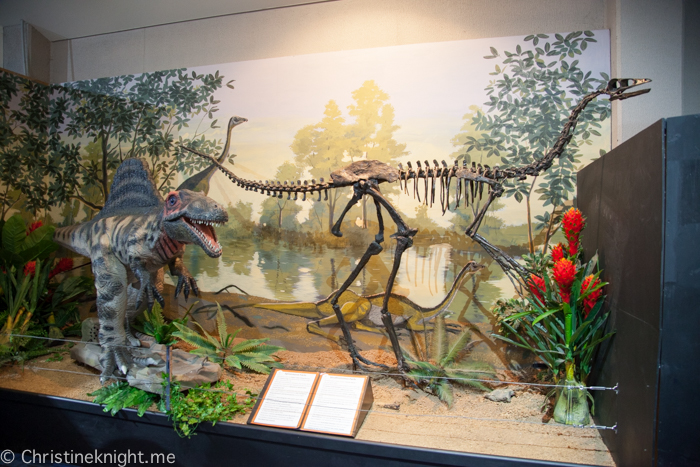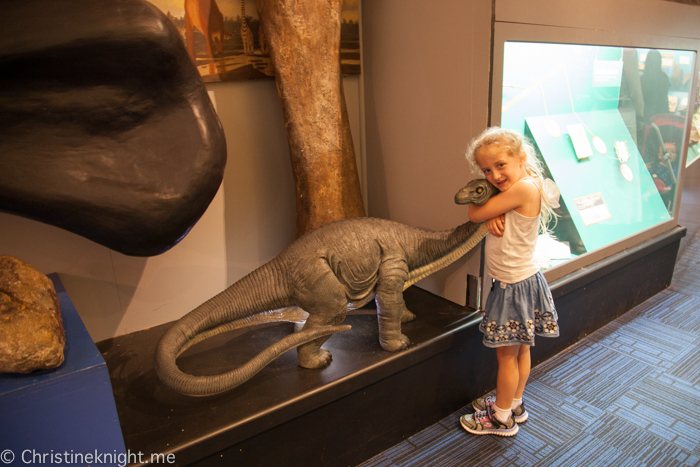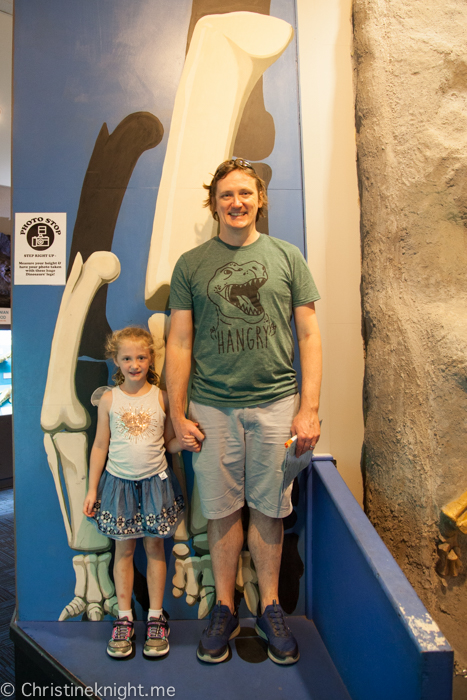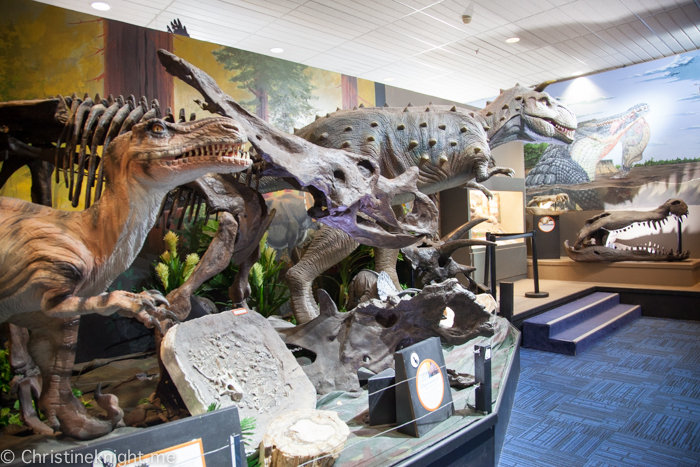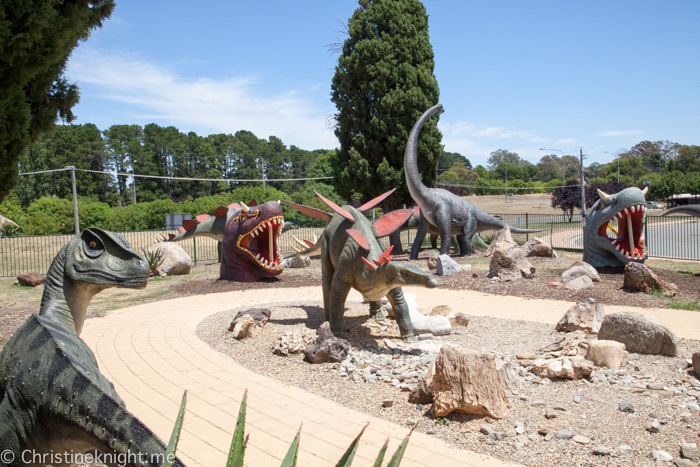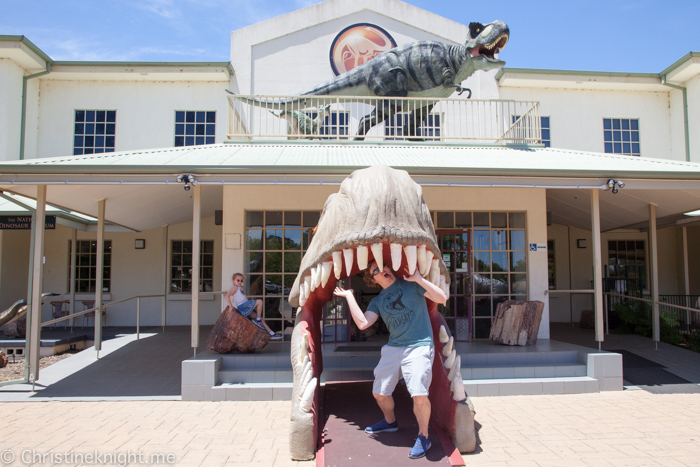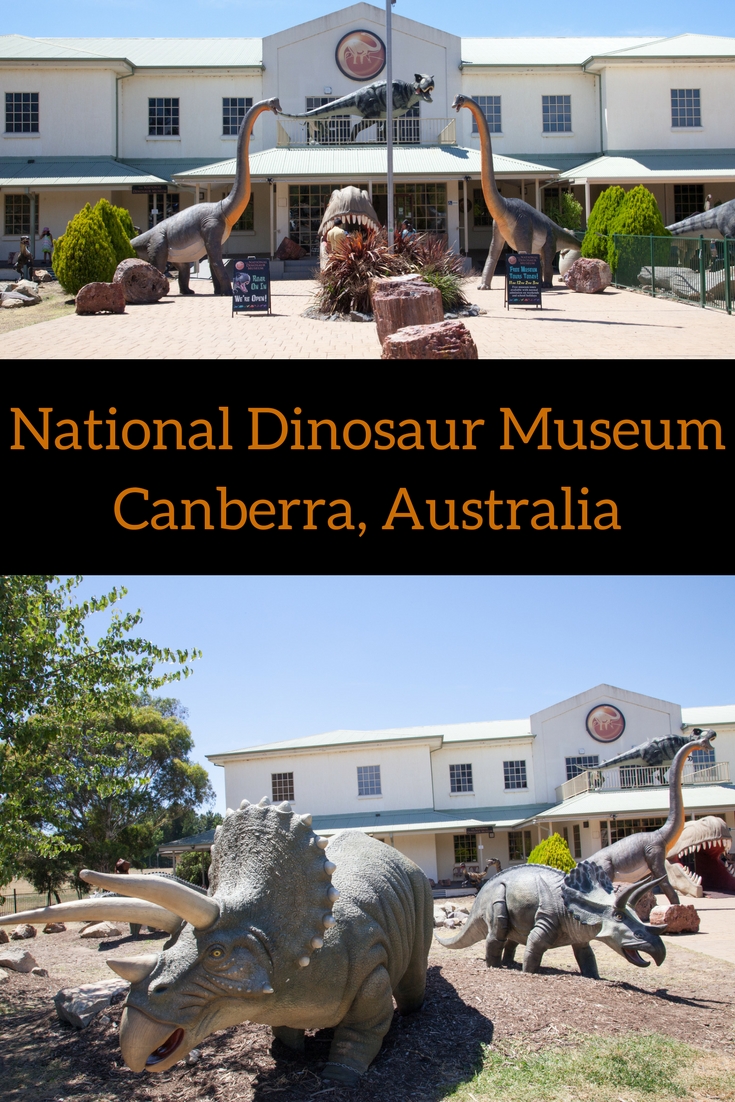 National Dinosaur Museum
6 Gold Creek Rd, Nicholls
Hours: Daily, 10am-5pm
nationaldinosaurmuseum.com.au