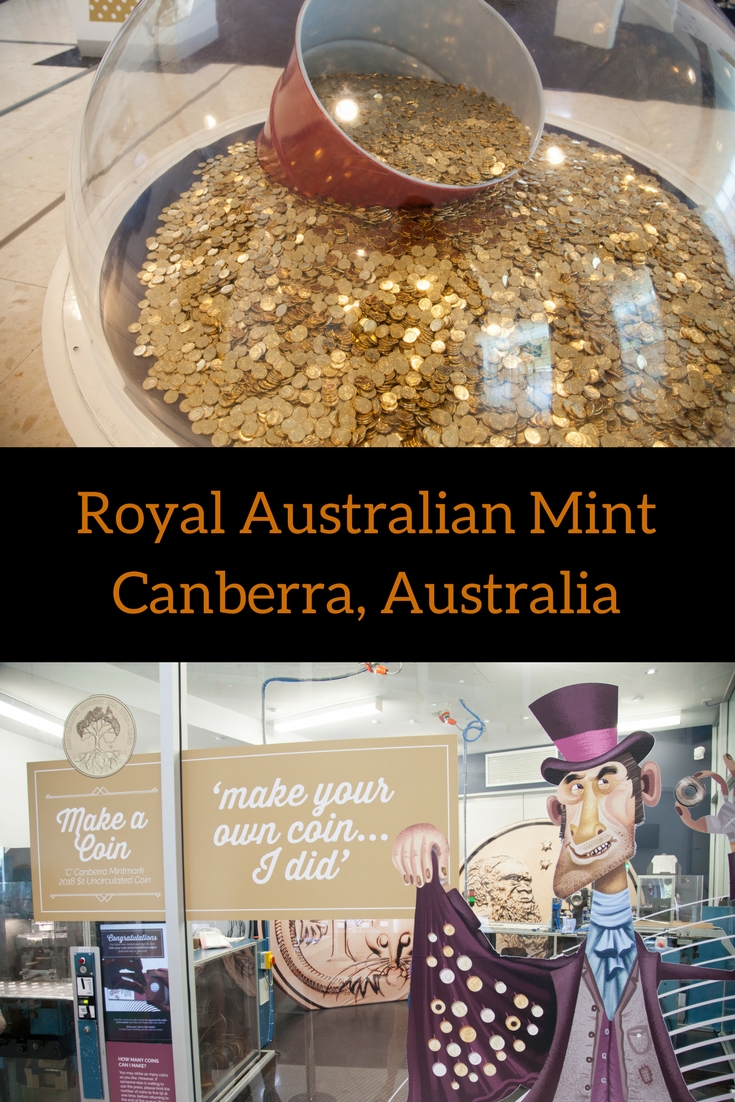 We've been talking a lot about money lately – how we earn it, how we need to be careful about spending it, and trying to instil the value of it with a 6-year-old. It only made sense then to visit the Royal Australian Mint in Canberra to continue the conversation in how money is made.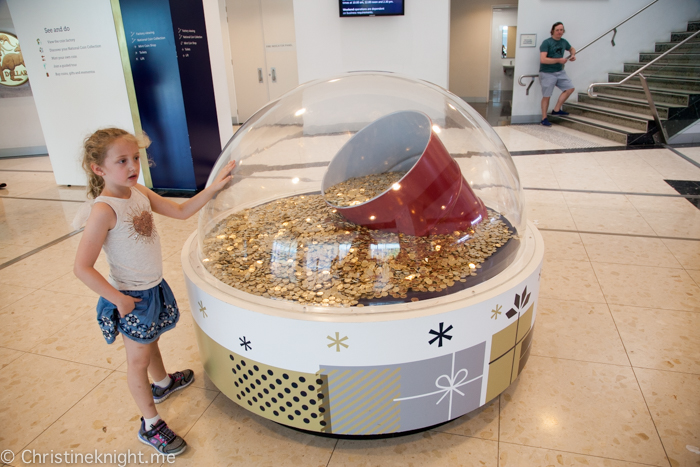 The Royal Australian Mint makes all of Australia's circulating coins. It opened in 1965 and, since then, has produced over fourteen billion coins, with the capacity to produce two million coins per day. That's a whole lotta cash!
It's free to drop by the Mint, and, since it's only a small building, it's the perfect add-on to a day with other activities on the agenda.
On the ground floor, we enjoyed trying to count how many coins were in the giant coin feature at the entrance (Cheese guessed around 14 thousand, which they said was pretty close), and checking out all the limited edition and special release coins in the gift shop.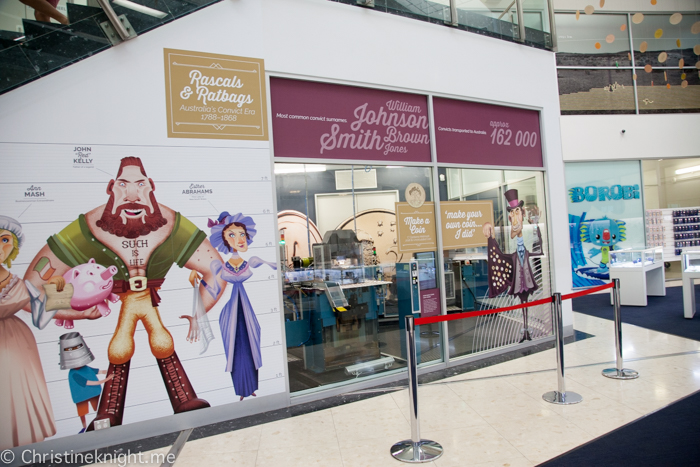 This is also where you can mint your own $1 coin (at a cost of $3) and take it home.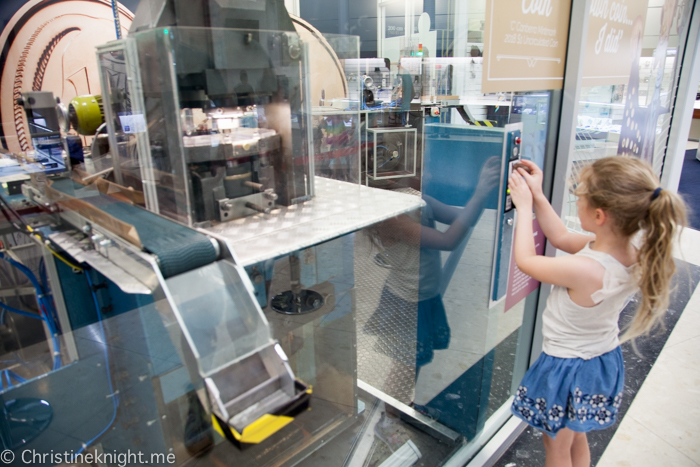 Tip: As soon as your skin touches the coin it is classed as being "circulated" and is only worth $1. If you carefully put it into the protective sleeve using, say, a your T shirt to protect it from your skin, then it's classed as "uncirculated" and automatically worth $5.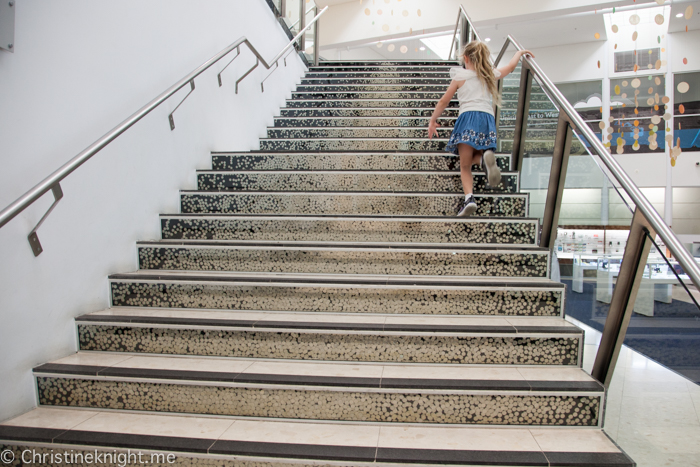 Up the coin-filled stairs is the exhibition and factory viewing areas. We really enjoyed looking at some of Australia's earliest currency, including the Holey Dollar and Dump, Australia's first minted coins – made by a convicted forger.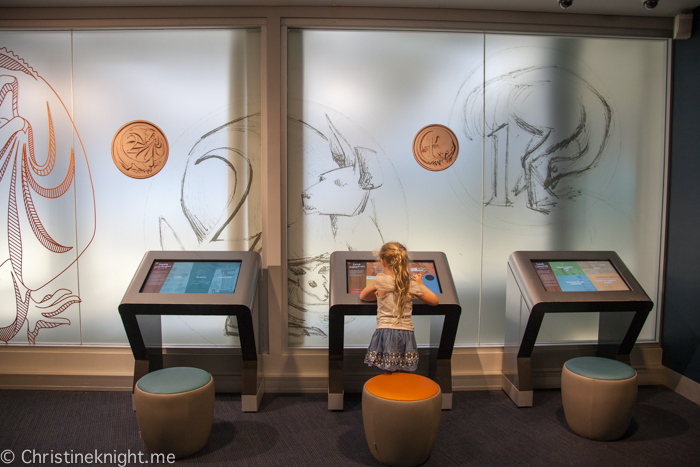 The factory wasn't in action when we visited on the weekend, so I would suggest visiting on a week day to see the coin-making in action. We did however still Titan, the Mint robot capable of lifting 1000 kilograms. He does a little wave and dance to keep himself active on days when he isn't lifting coins.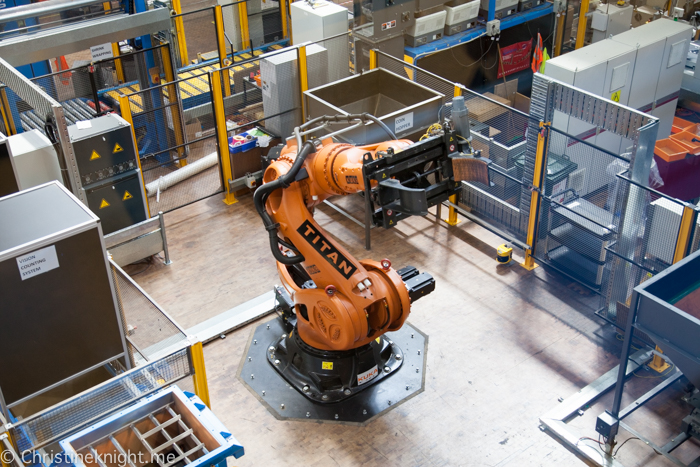 I would highly suggest joining one of the free guided tours that are run seven days a week. They run for around 30 minutes – perfect for short attention spans. The guides have a lot of really interesting insights into the history of coins in Australia and detailed info on how they're made at Mint.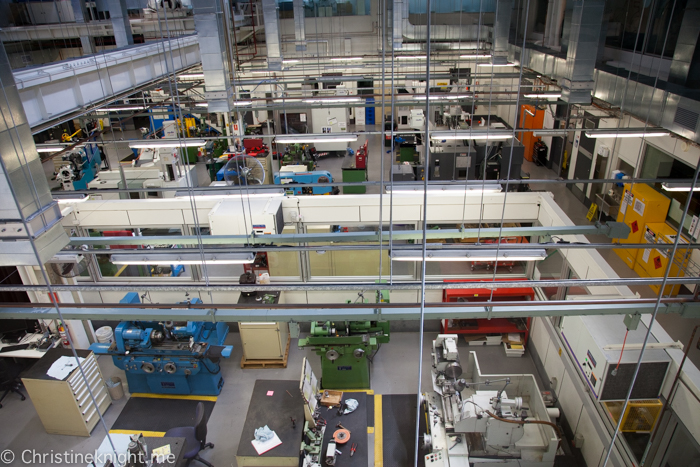 On the tour you will hear some interesting stories about the history of coins in Australia and look out over the factory while you learn how coins are made.
If you're after an extra activity there is a Mint Treasure Hunt in the My Visit to the Mint Activity Book available at the front desk or shop.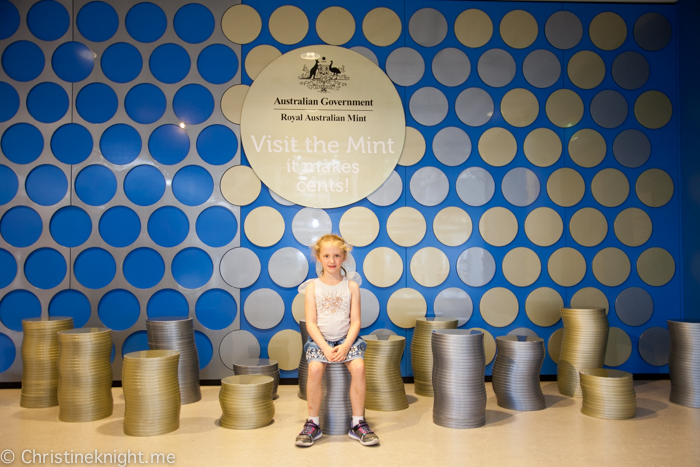 Royal Australian Mint
Denison St, Deakin ACT
Hours: Mon-Fri 8:30am-5pm, Sat & Sun 10am-4pm
Tours: Mon-Fri 10am & 2pm, Weekends and Public Holidays 11am, 1pm & 2 pm.
Entry: Free
ramint.gov.au