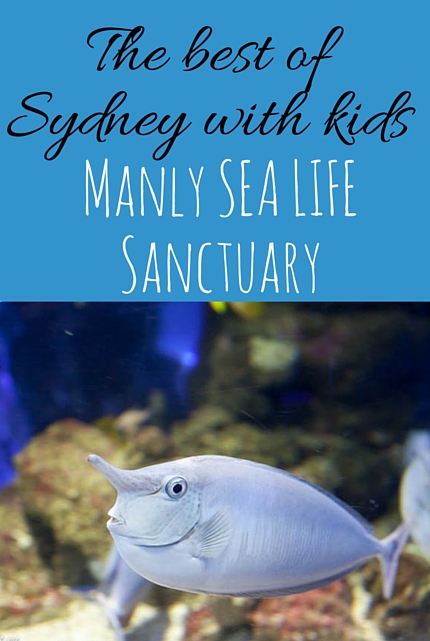 *** Please note this aquarium is closing down *******
Beautiful Manly, on Sydney's northern beaches, is a great day trips not just for a swim in the sea. The Manly SEA LIFE Sanctuary has been a popular place for families to get up close with ocean life since its opening in 1965. The sanctuary is located 200 metres from Manly Ferry Wharf, making it a super-easy outing using public transport.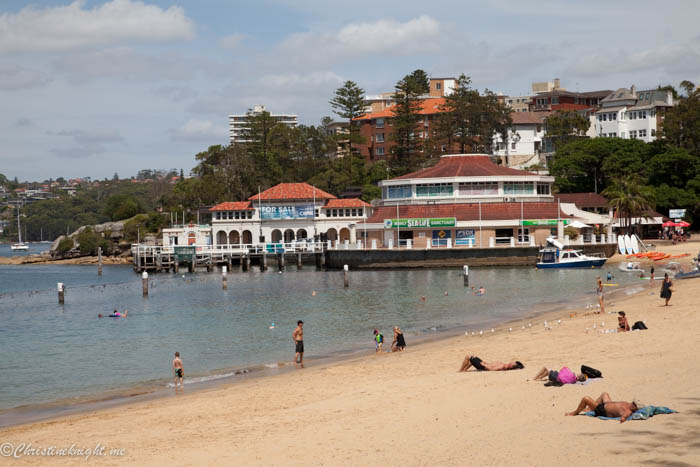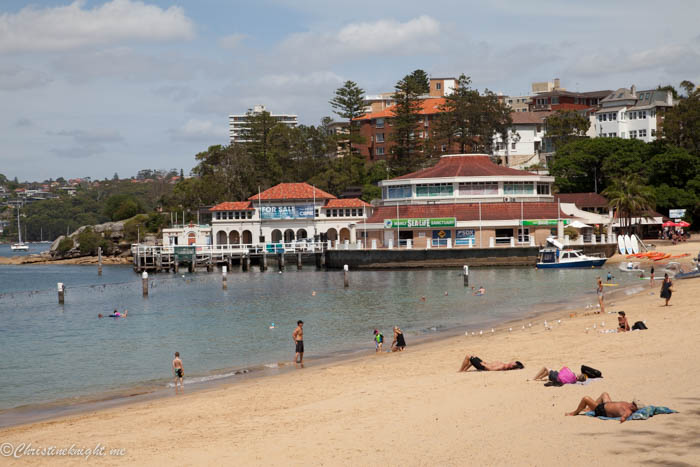 The focus at Manly SEA LIFE Sanctuary is animal conservation, with their rescue, breed and protect program. They are passionate about rescuing sick and injured wildlife, nursing animals back to health and releasing them back into the wild, as well as protecting their natural habitats.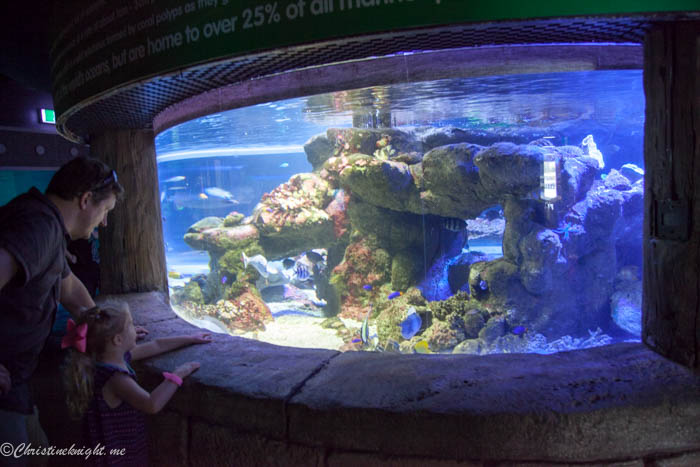 One of the reasons I really enjoy this aquarium is because it's small – you can see everything in about an hour, including at least one of not two feeding demonstrations or keeper talks. I also like the conservation message the aquarium teaches its visitors.
Entering the sanctuary there is a stroller bay just inside to park your buggy. The middle level is stroller-friendly, but there is no elevator-access to the lower or upper levels.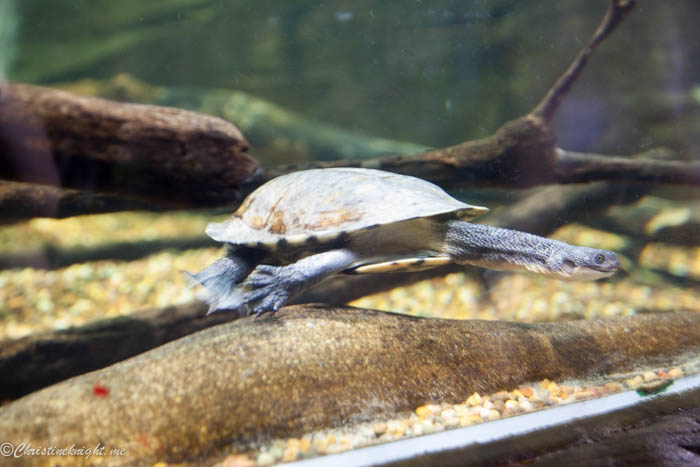 On the entry level of the sanctuary is where you'll discover some of the incredible and bizarre animals that call Sydney Harbour home.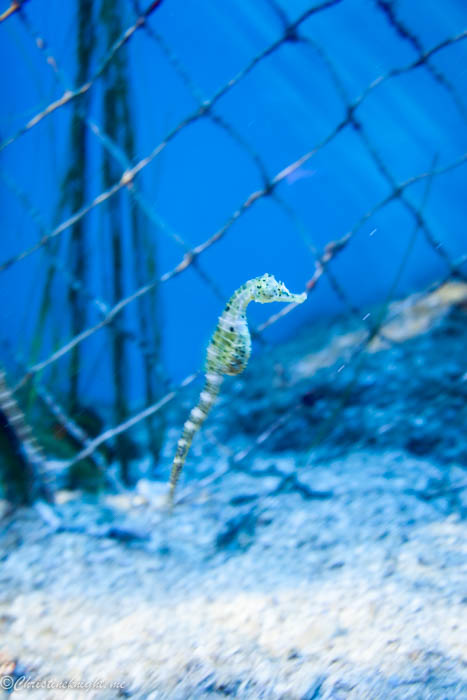 Seahorses, cuttlefish, lionshish and clown fish, to name just a few, can be found on this level. There are more species of fish found in Sydney Harbour than in the entire Mediterranean Sea – and this is the place to meet some of these beautiful creatures up close.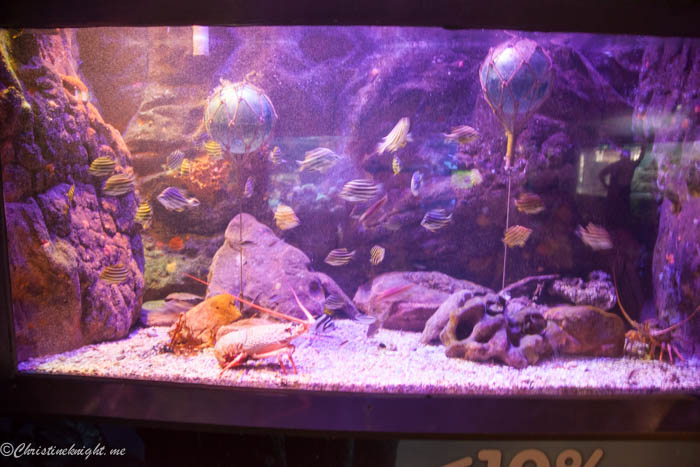 Keep a look out for the aquarium's baby Port Jackson, Bamboo and Epaulette Sharks who were all born at the sanctuary.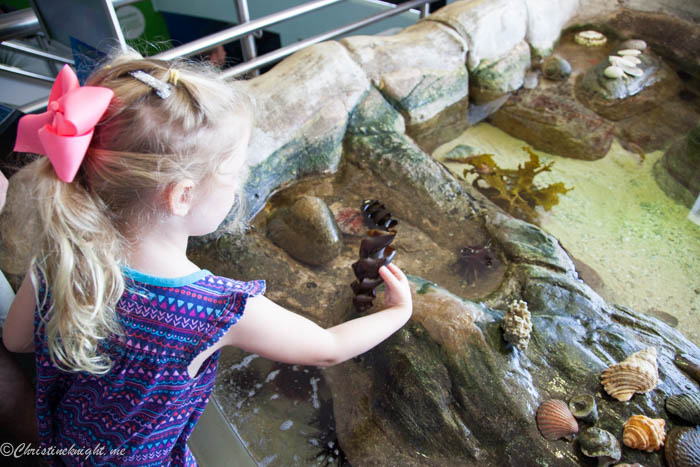 One of the biggest hits on this level with kids is the interactive rockpool, where visitors can touch a shark egg, hold a crab and explore other animals such as star fish.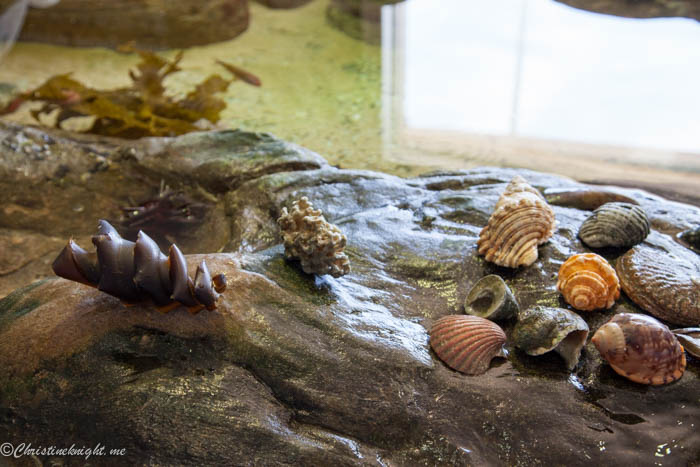 A stroll down to the lower level takes you to Shark Harbour. A 4 million litre oceanarium with massive stingrays gliding overhead. Cheese's favourite was 'Sea Biscuit', the rescued Green Sea Turtle. We all watched in awe as stunning Grey Nurse Sharks with very pointed teeth swam past.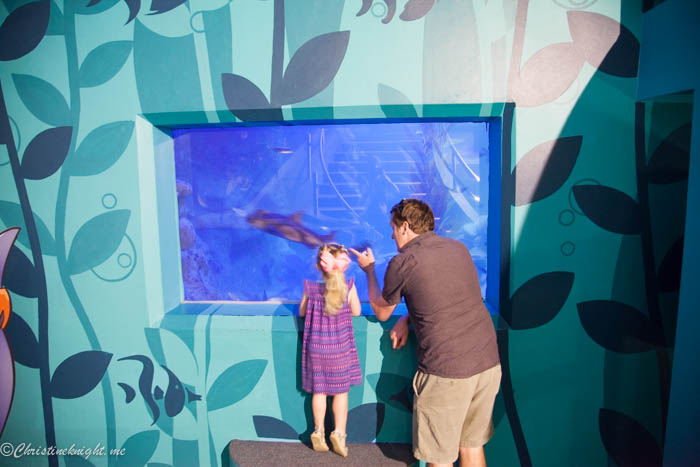 Join a free daily tour to learn the animals' stories, or, if you're feeling particularly daring, you might want to jump in with Shake Dive Xtreme and meet a shark face-to-face.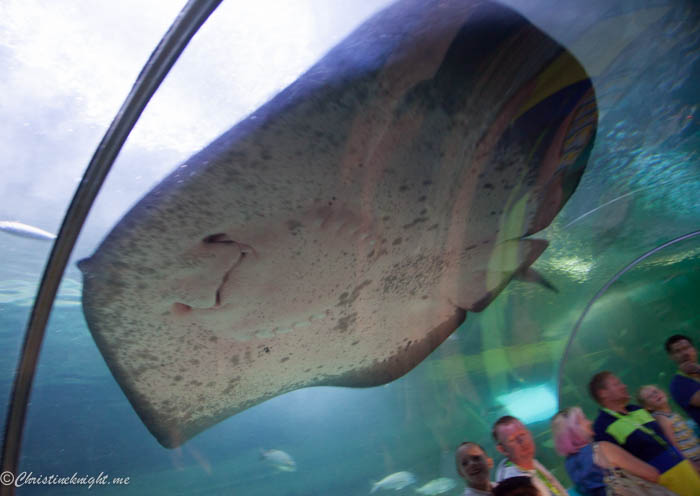 The very top level of the sanctuary is home to 20 adorable little (or fairy) penguins. We were just in time for the penguin talk, where we learned that the sanctuary is very involved in conserving Sydney's penguin colony in Manly, where there are 60 breeding pairs of little penguins needing protection from dogs, cats and, of course, humans.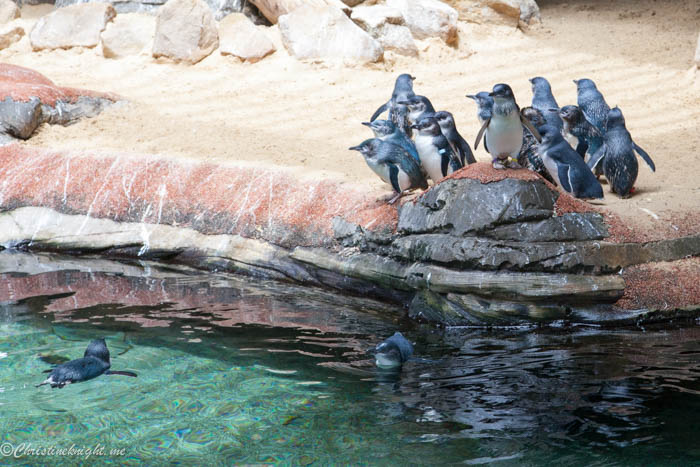 A fun fact about penguins: they have a salt gland under their beaks that enables them to sneeze out the salt from salt water. What genius in-built water filtration.
The exit is back on the middle entry level, right next to the new Shipwreck Shores experience. What a fantastic idea to place an enclosed soft play area within the sanctuary for kids to be able to safely run around like maniacs for a few minutes.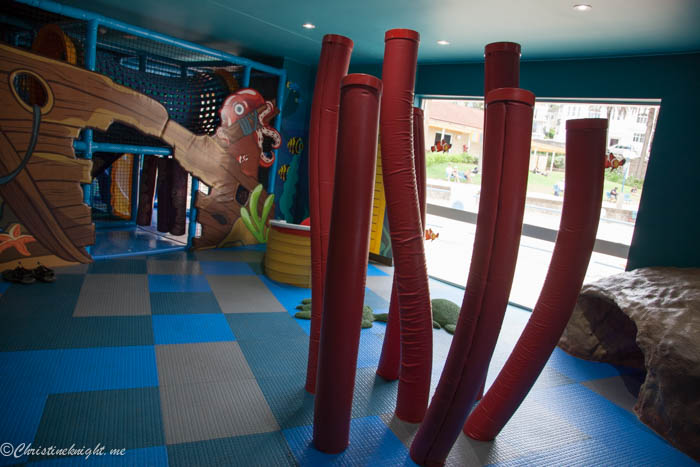 The play area is in the shape of a sunken ship and even has a surprise on the inside with a few undersea creatures waiting to be discovered.
A note on accessibility: Please note pram and wheelchair access is limited to the mid-level of the sanctuary. Access to Penguin Cove and Shark Harbour is via stairs only.
Buy tickets online in advance and save between 10 and 30% off admission prices.
Manly SEA LIFE Sanctuary is CLOSED
W Esplanade, Manly NSW
Prices: Adult $25, kids 4-15 $17
More things to do in Sydney
Find a list of the best things to do in Sydney with kids here.
Find things to do in Sydney for free here.
Get a list of the best kid-friendly beaches in Sydney.
Find the best animal experiences in Sydney here.
Visit the best kid-friendly restaurants in Sydney here.
Find the best high teas in Sydney here.
Head to one of the best museums in Sydney here.
Check out things to do in Sydney on a rainy day here.
Enjoy one of the best ocean pools in Sydney here.
First time visiting Sydney? Get tips for first time visitors to Sydney here.